Plug & Shine

LED Light object
Stone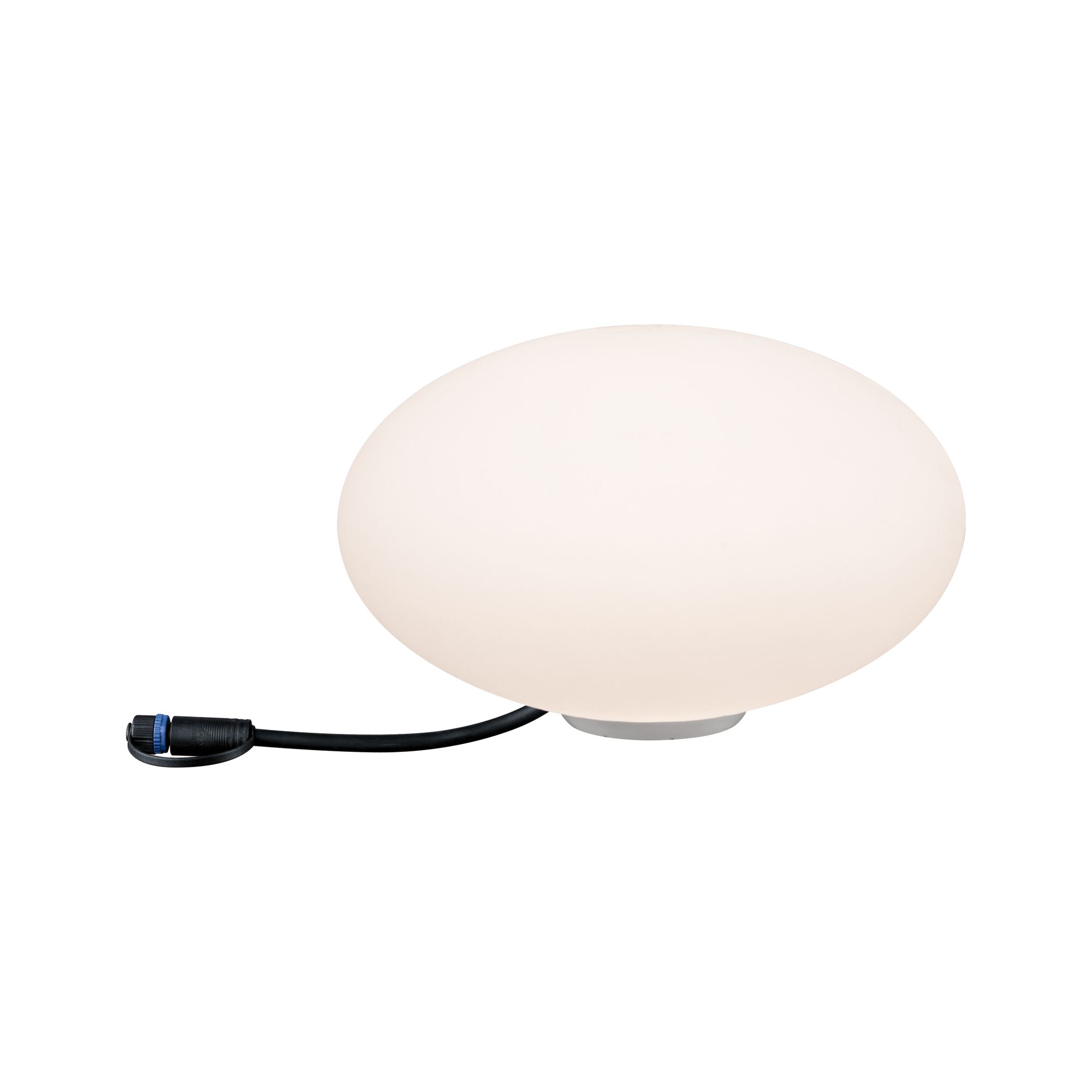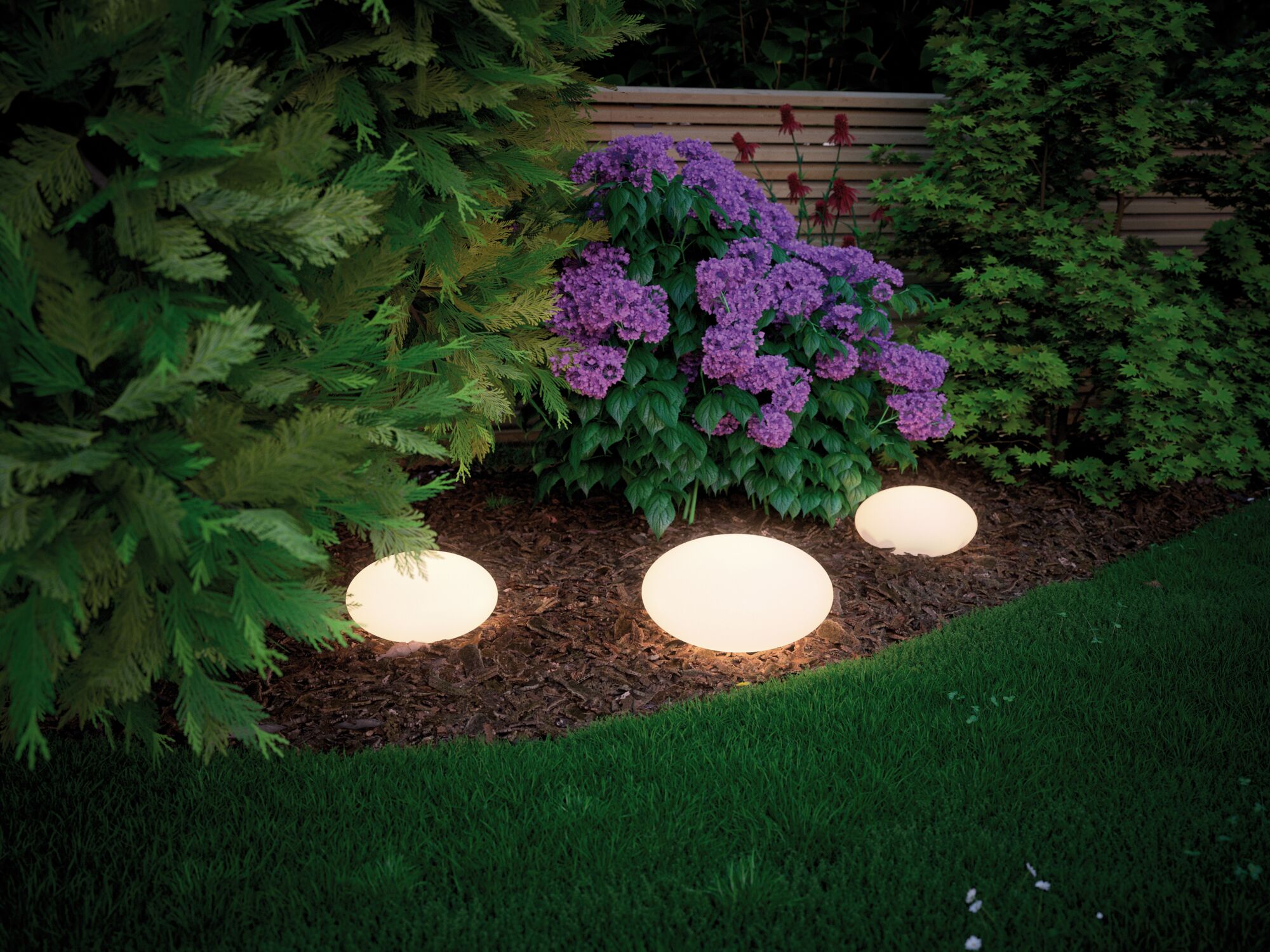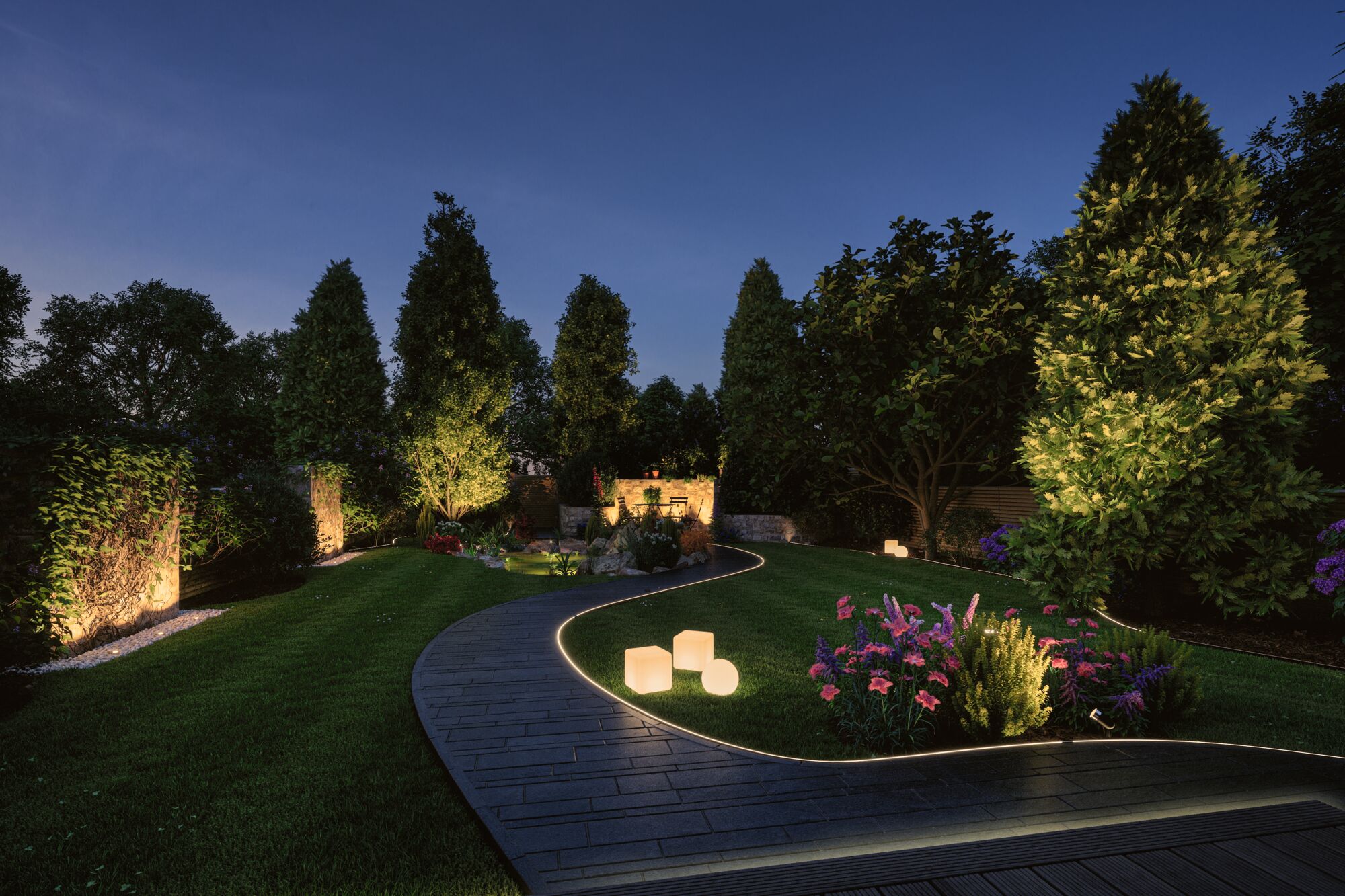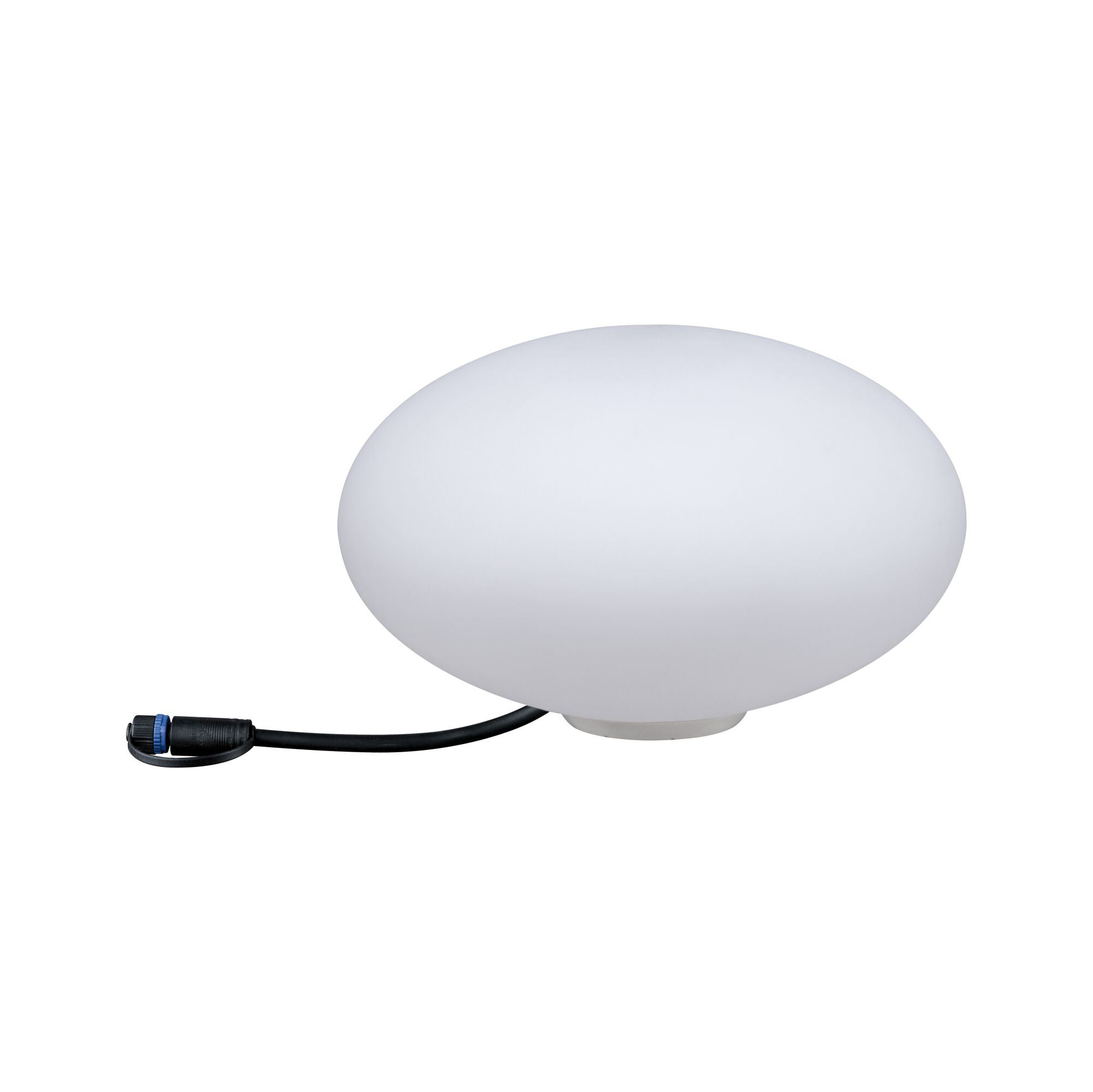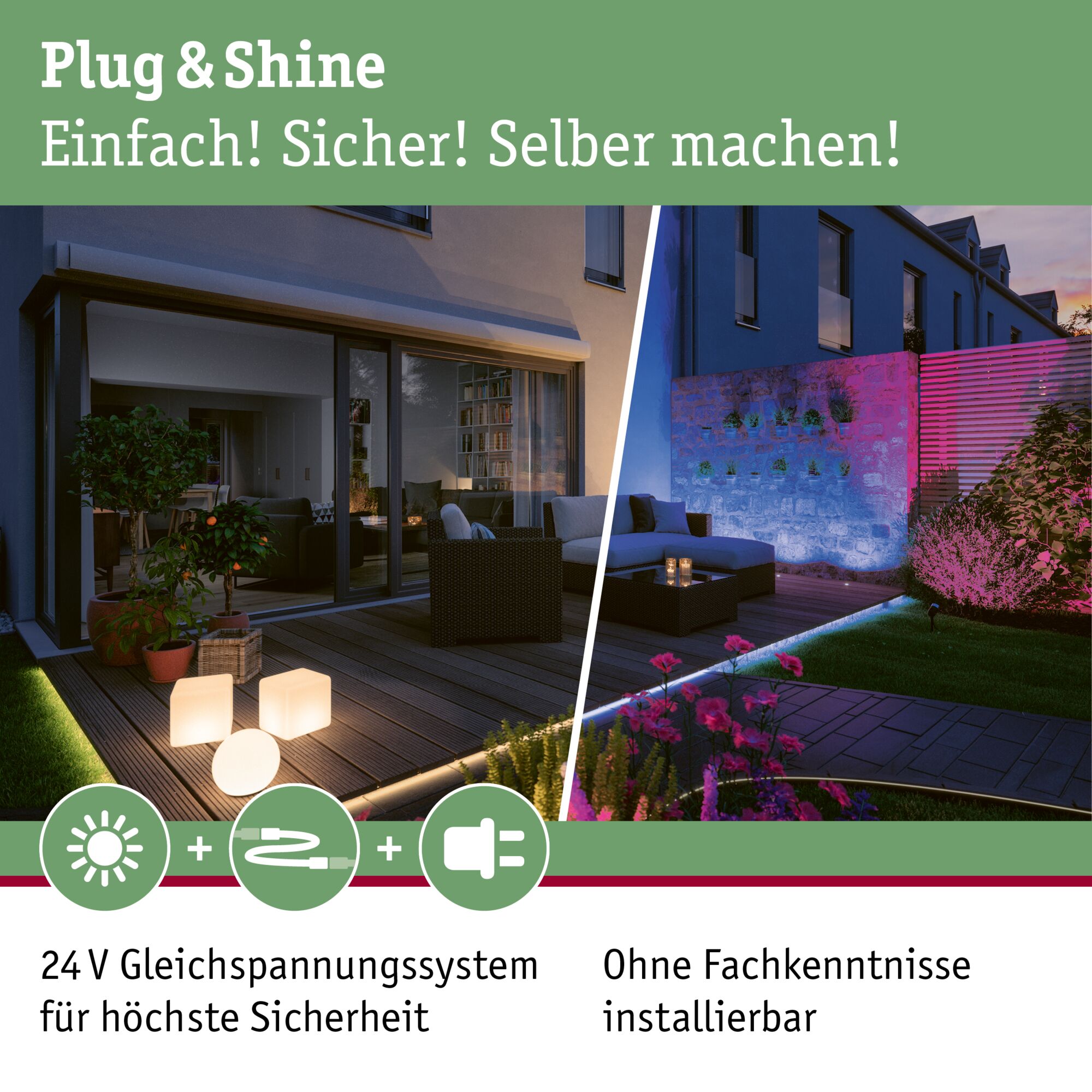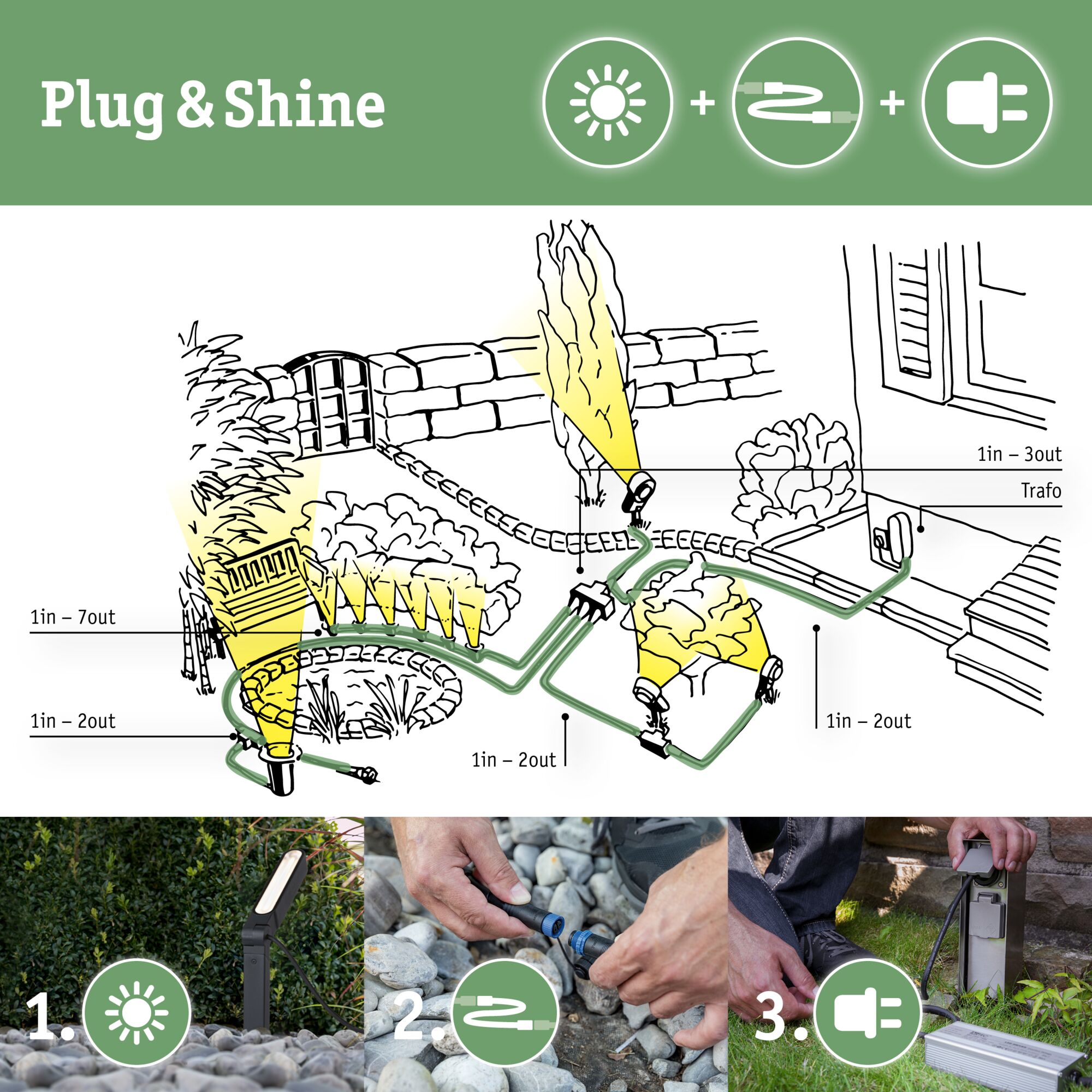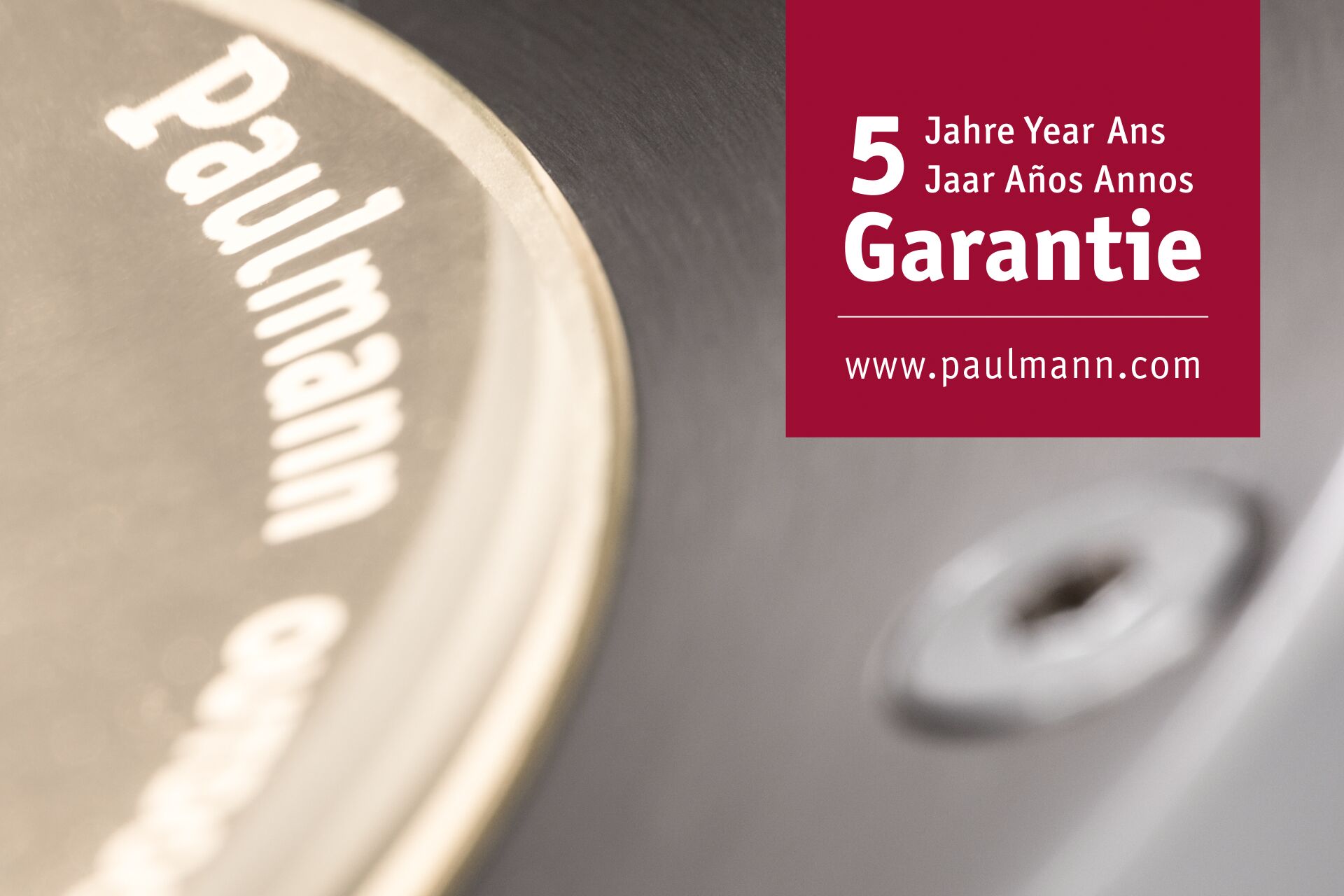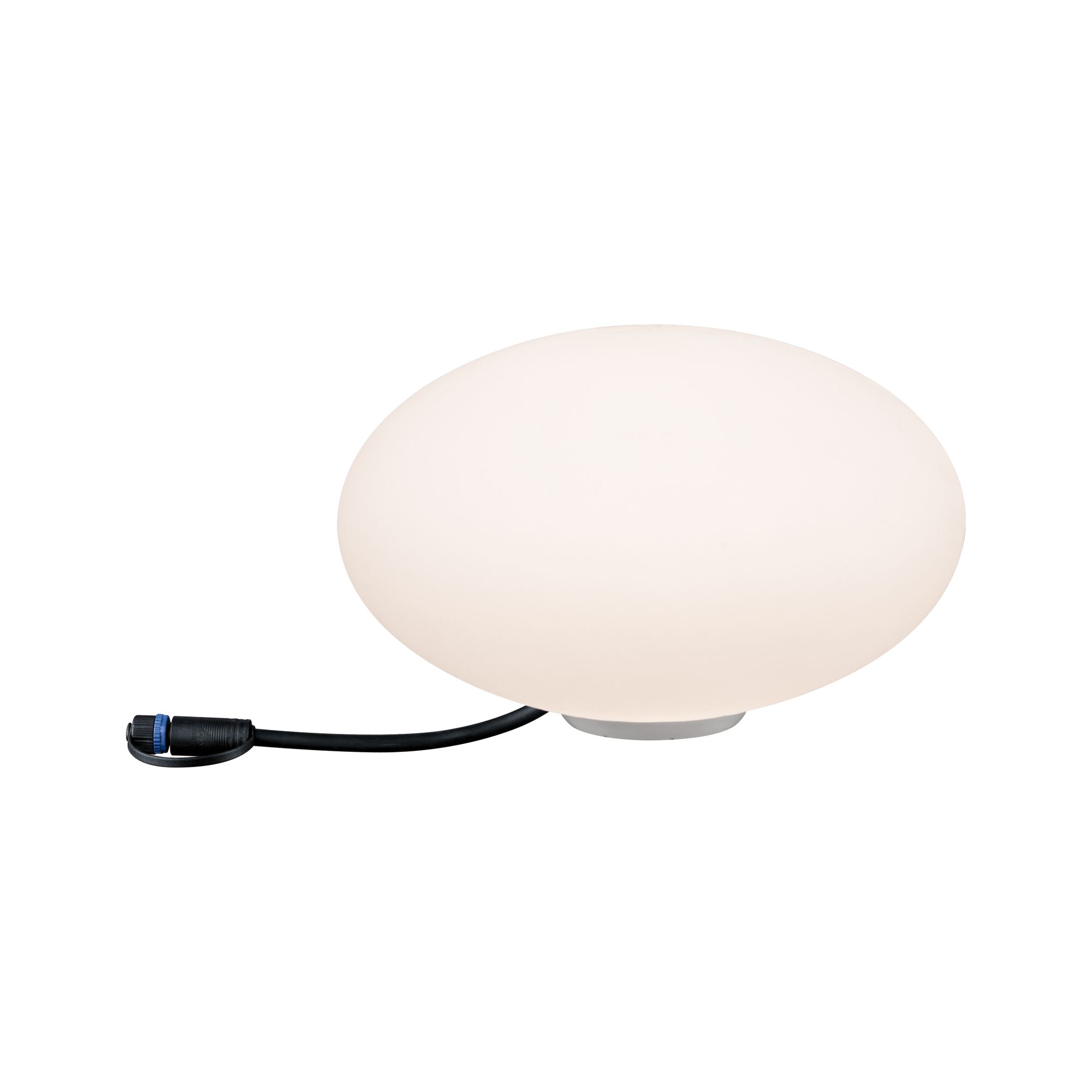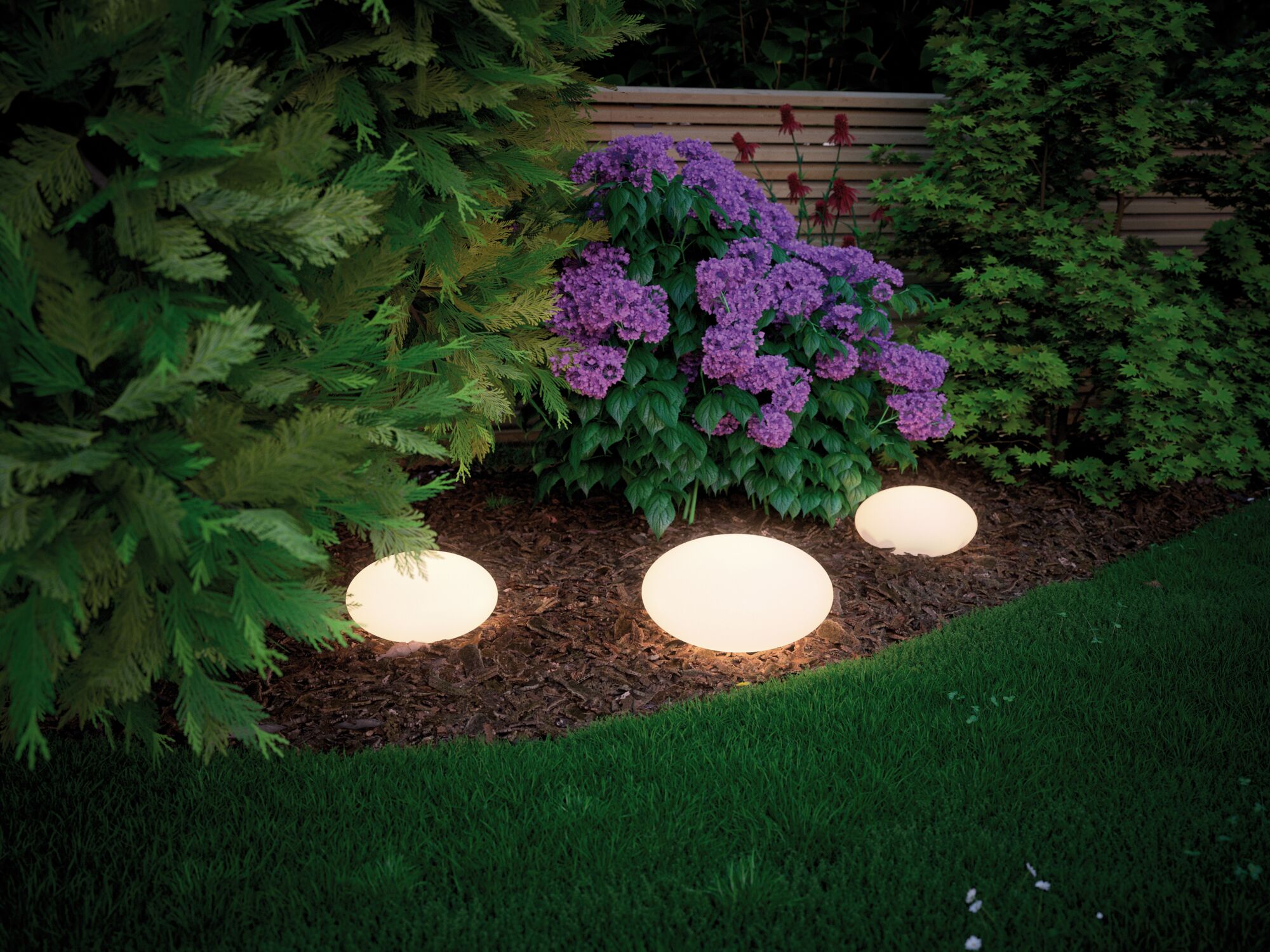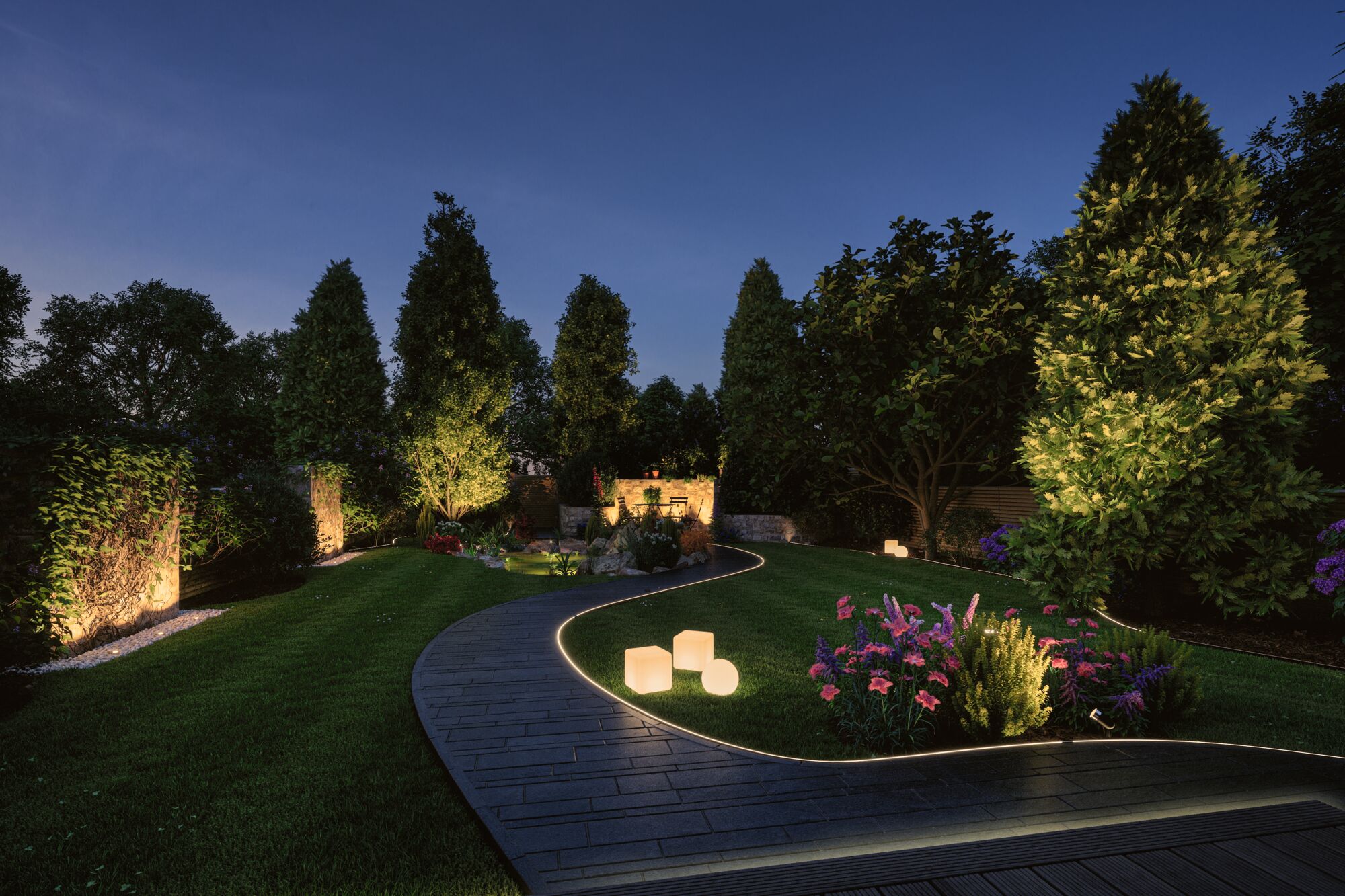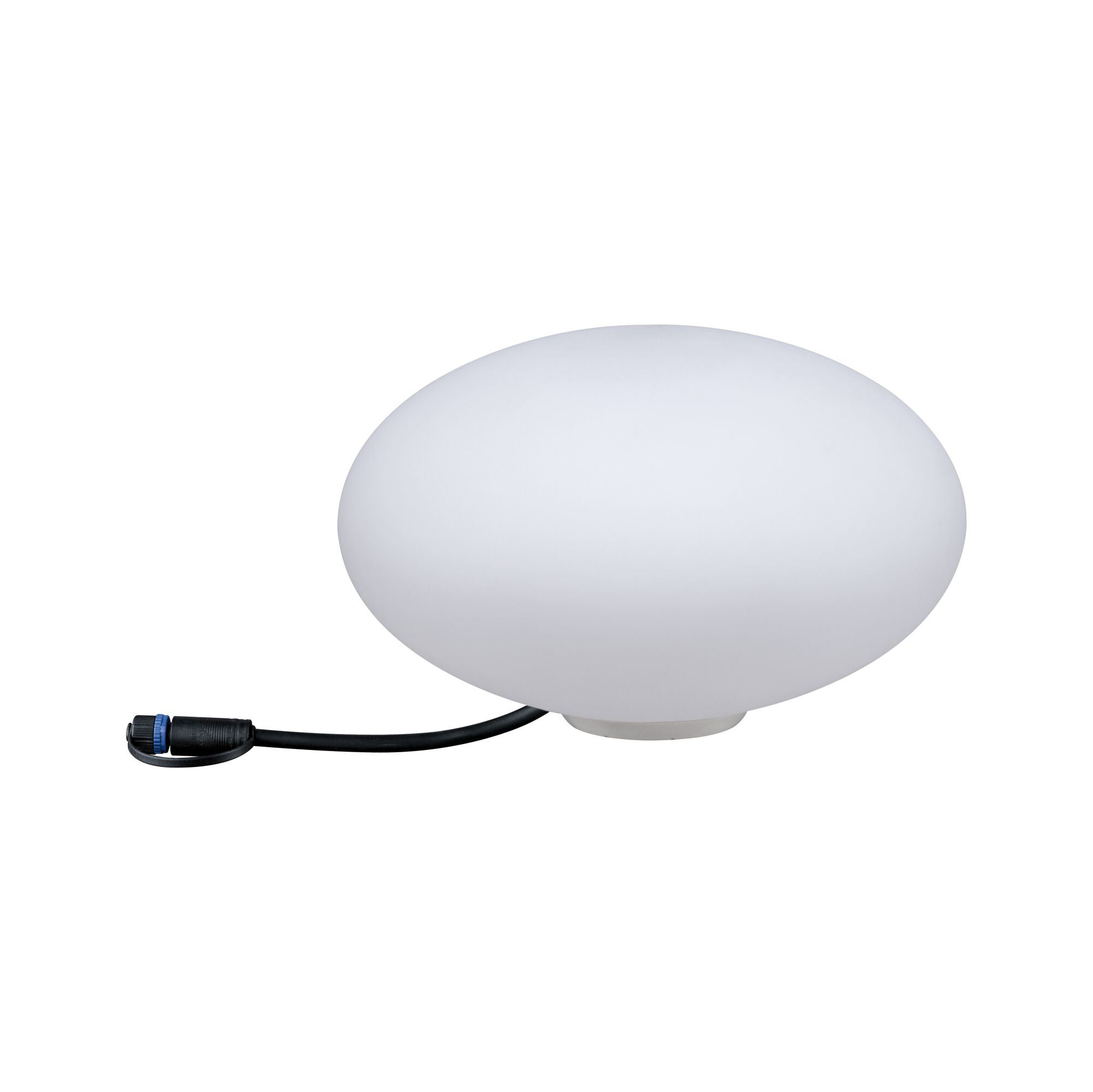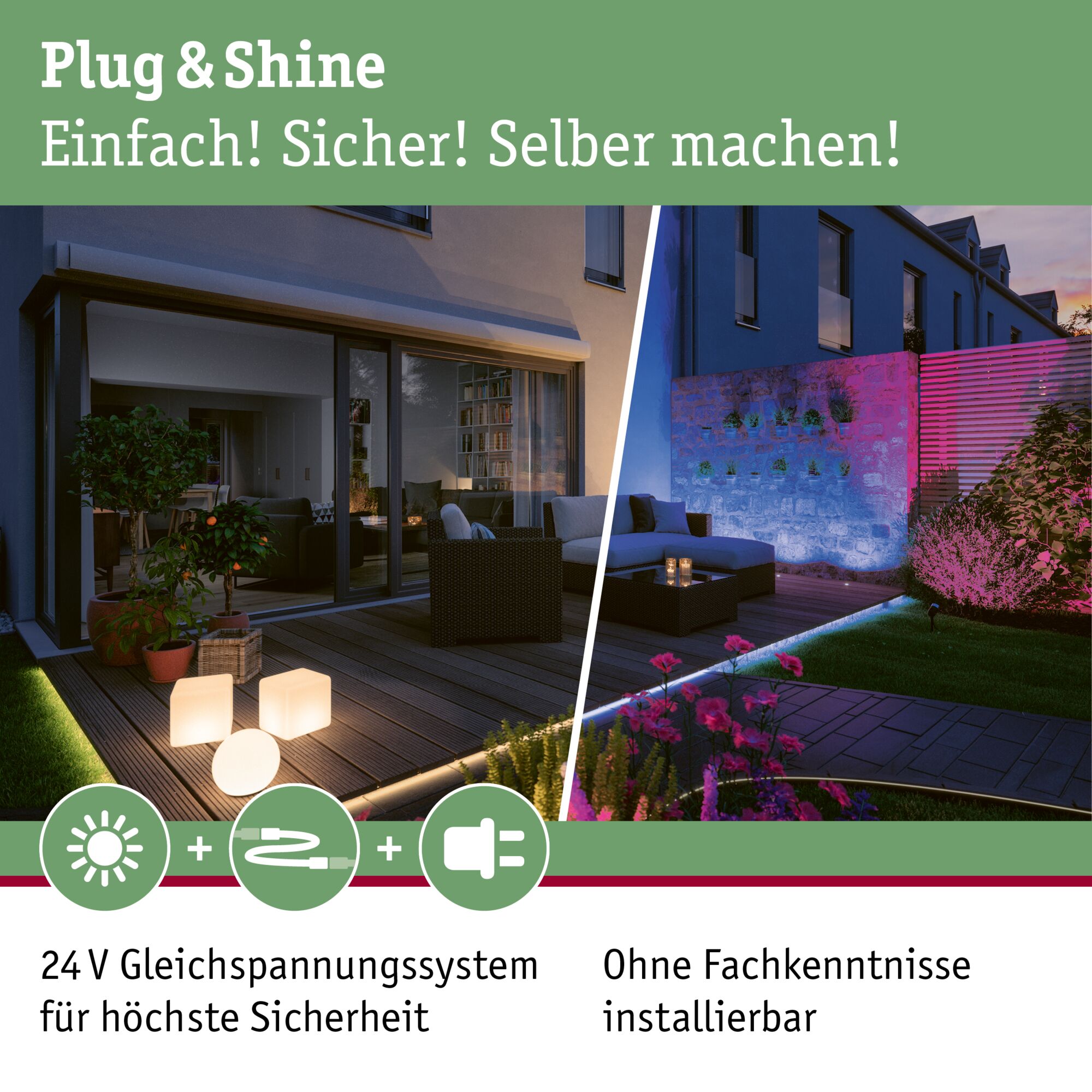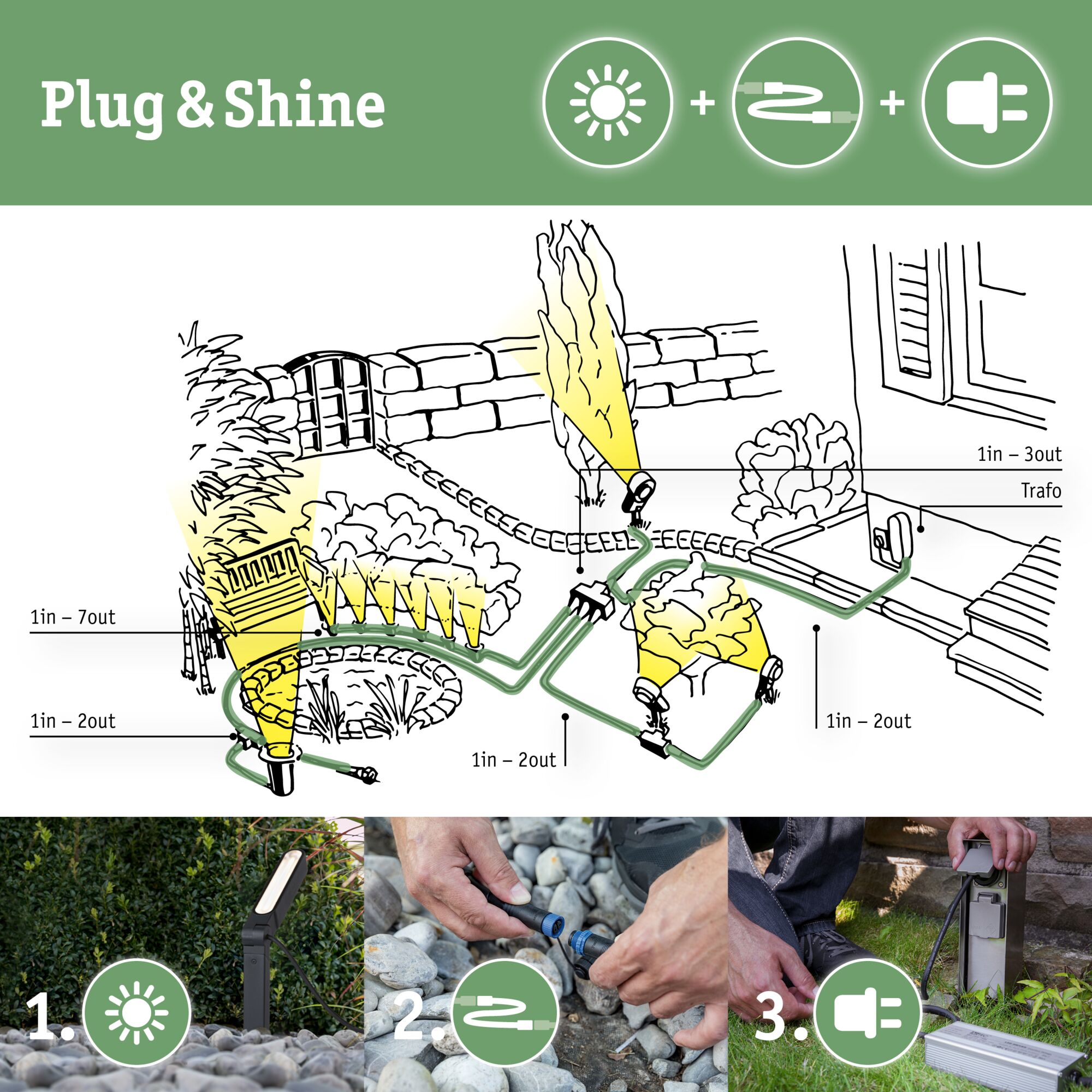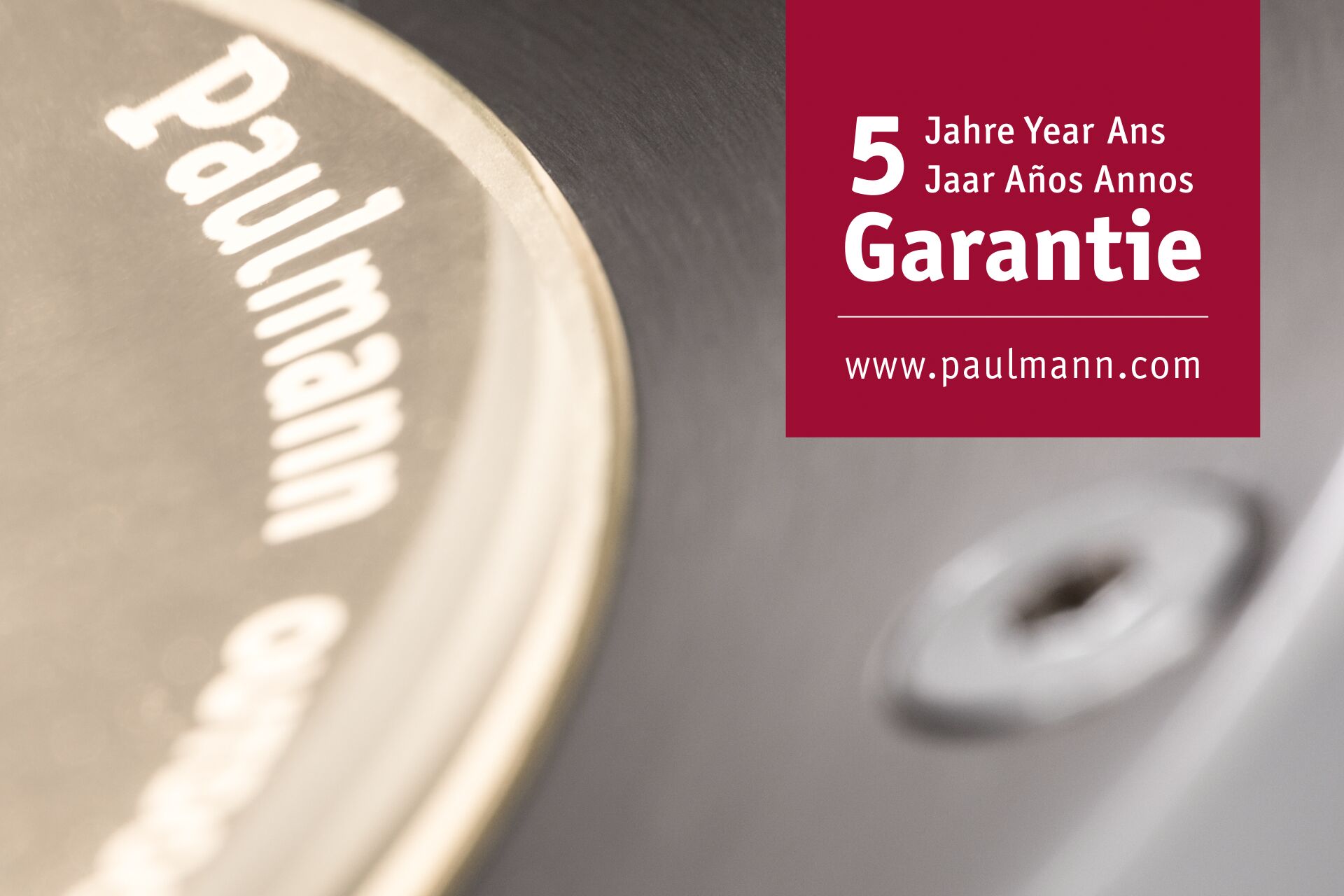 24 V light object
With ground spike for fixing in the ground
Color temperatur: 3000K - Warm white
Plug & Shine LED Light object Stone IP67 3000K 2,8W White
The Stone Plug & Shine light object with a diameter of 28 centimetres is a decorative eye-catcher in flower beds, on the patio or on the balcony. With transformers, connectors and additional luminaires from the Plug & Shine series, you can compile an individual lighting installation for your outdoor spaces.
24 V light object
With ground spike for fixing in the ground
Color temperatur: 3000K - Warm white
Compatible with all luminaires and accessories in the Plug & Shine series
IP Protection: IP67 - protected against temporary immersion
Don't forget: Order compatible transformers as well!
Remember: Order the cable at the same time!
Can be switched and dimmed via the plug & shine controller (Accessories) using the remote control.
Dimension
Dimensions (Height x Width x Depth)
H: 166 mm
Ø
280 mm
Design and Material
stainless
stainless
Colour
White
Material
Plastic
Installation
can be used with the following dimmers
Paulmann Plug & Shine 180.10/ 180.11, Paulmann Plug & Shine ZigBee Controller 939.99
Application
For custom decorative lighting accents in the garden
Energy consumption
energy efficiency (A to G)
F
Service life
lifetime
30.000 h
Light Characteristics
Color temp.
3000 K
Useful luminous flux
160 lm
Luminous flux LED module
235 lm
color temp
3.000 K
Lamp Features
Component parts
2,8 W
Technique
LED
IP protection
IP67
Dimmable
Yes
Incandescent Equivalent
24 W
Inclusive lamp
✓
Number of component parts
1x
protection class
protection class III
Replacable
3 Lightsource is not replaceable, the complete lighting must be replaced.
Power consumption
2,8 W
Labelling
WEEE-Reg.-No
DE 39236390