1. How do I choose the right lighting for my home?
2. Light on the porch or under the roof overhang
3. Lighting the façade
Wall luminaires are a great choice for lighting the outside of your home – as façade lighting or in the form of indirect, glare-free illumination of your entrance area. You can choose luminaires that suit the type of façade of your home. You can even be a bit creative in terms of style combinations. Traditional half-timbered houses, for example, can look great with modern LED façade lighting. There are various designs and models of outdoor wall luminaires to choose from: stylishly designed stainless steel spotlights are right on trend.
By the way, you can also have wall luminaire with replacement lenses for various beam angles. With these, you can adapt the lighting effect to your own expectations. The house number module is especially practical. It can be attached on the top or bottom of all Cone wall luminaires.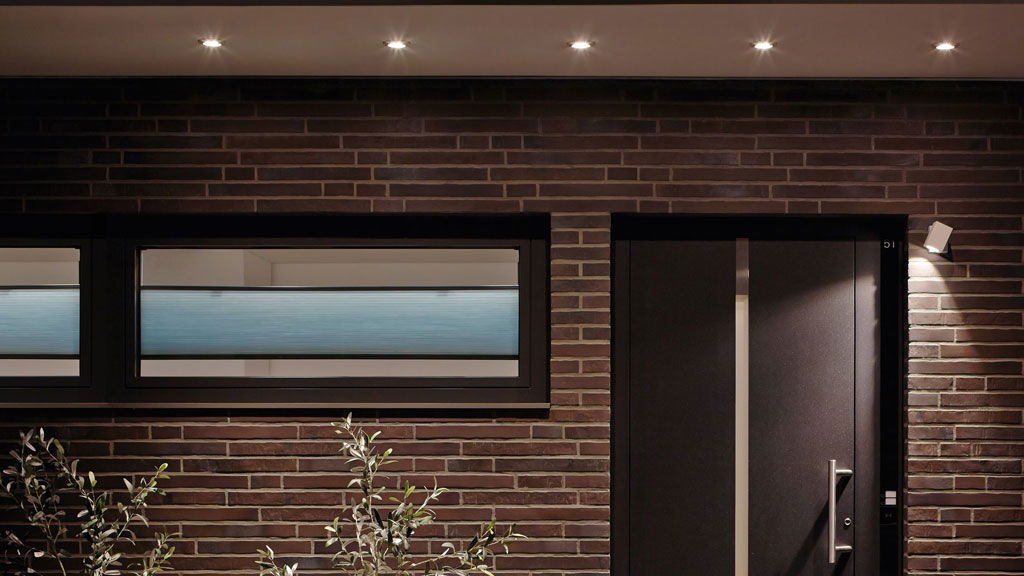 4. No outdoor power outlets on the façade for your outdoor lighting?
5. At what height should outdoor lighting be installed?
6. What are the benefits of outdoor luminaires with motion sensor?