In simple terms: What is meant by diffuse light?
In nature, we speak about diffuse light if the sunlight is refracted by cloud cover, fog or a dense forest, making the light more uniform and less harsh and bright. At home, you can create that same effect with luminaires that disperse their light broadly for a softly lit, wider area. Diffuse light sources are very effective for basic lighting in a room, as they evenly illuminate a large area.

By the way: The opposite of diffuse light is directed light. The light cone of a light source is directed at a particular object or a small area.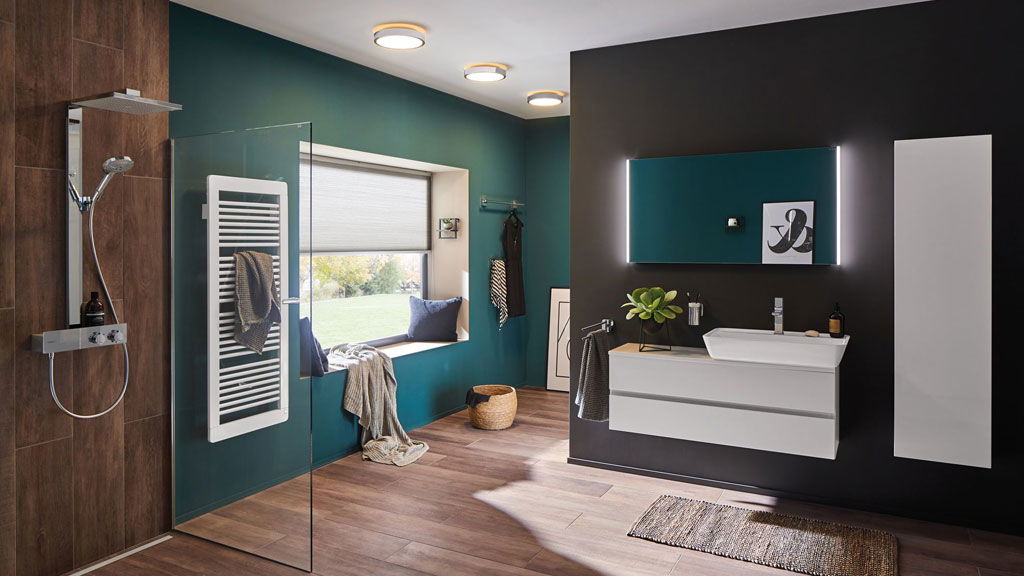 The effect of diffuse light
Light sources that illuminate a wide area create subtle shadows with soft edges instead of hard shadows, which reduces the contrast between light and dark. It helps to smooth out wrinkles and irregularities, which is why this characteristic of diffuse light is also referred to as "beauty light" by photographers. Luminaires that emit diffuse light are a great choice for bathrooms or make-up mirrors. Make sure to choose the right IP protection class if you want to use diffuse light in your bathroom.

Basic lighting across a large area – the basis for all interior lighting
In addition to natural light, artificial light plays an important role in making our living spaces welcoming and comfortable. Light is a highly effective interior design tool that really makes a house a home. Wide area basic lighting is therefore the basic principle for all interior lighting.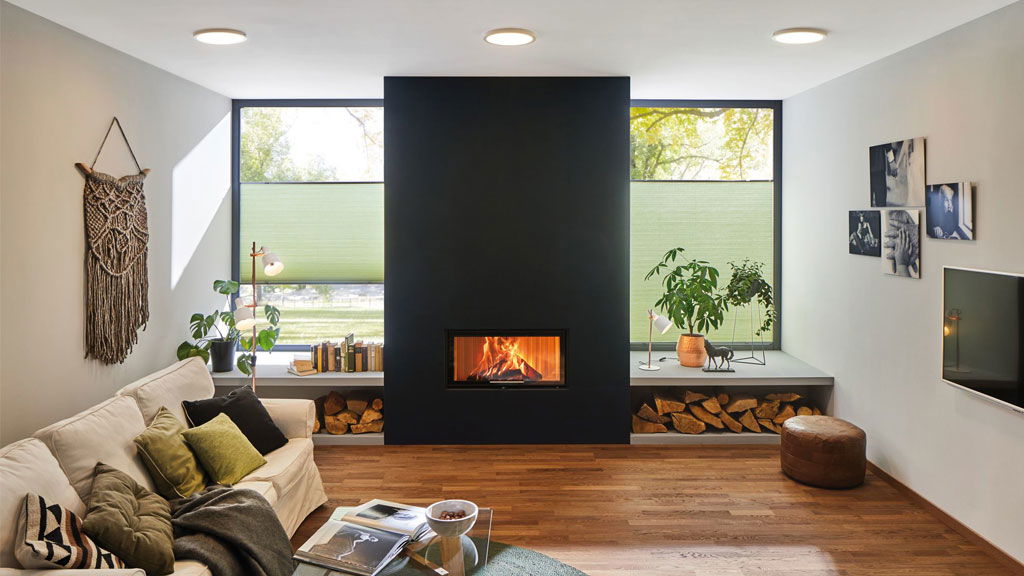 Diffuse lighting for your home – here's how you do it:
Wide area, diffuse lighting is your best choice if you want to create uniform and glare-free illumination in your home. Uniform lighting will underscore the beauty of the colours and materials of your furniture. Translucent lampshades, luminaires with diffuser-cover or dimmable ceiling luminaires will create soft, diffuse lighting. For those of you, who prefer a more minimalist look, we have another great option: luminaire panels.
Choose a dimmable RGBW model! With it, you can create mood lighting to suit any occasion.