Tips and ideas for a beautiful light concept on the balcony – important points to think about:
1. What types of balcony luminaires are there?
We generally differentiate between two types of illumination for balconies. One is basic lighting and one is accent lighting for ambiance.

Basic lighting on your balcony

Does your balcony have a roof and if yes – is there a power outlet? Where that is the case, you could use ceiling luminaires like outdoor panels to create an attractive and even basic lighting on your balcony.

Alternatively, you could have wall-mounted balcony luminaires that will offer sufficient brightness for your outdoor space. Practical: a mains power outlet on the balcony is not a must-have, as you could go for solar lights for your wall luminaires instead.
Solar-powered balcony lighting is the best solution if you want to be budget-conscious and think of the environment long-term. Solar lamps convert sunlight into energy to illuminate your outdoor area. The accumulators of solar lights can, however, be depleted after prolonged rains or cloudy weather, which will then leave you in the dark.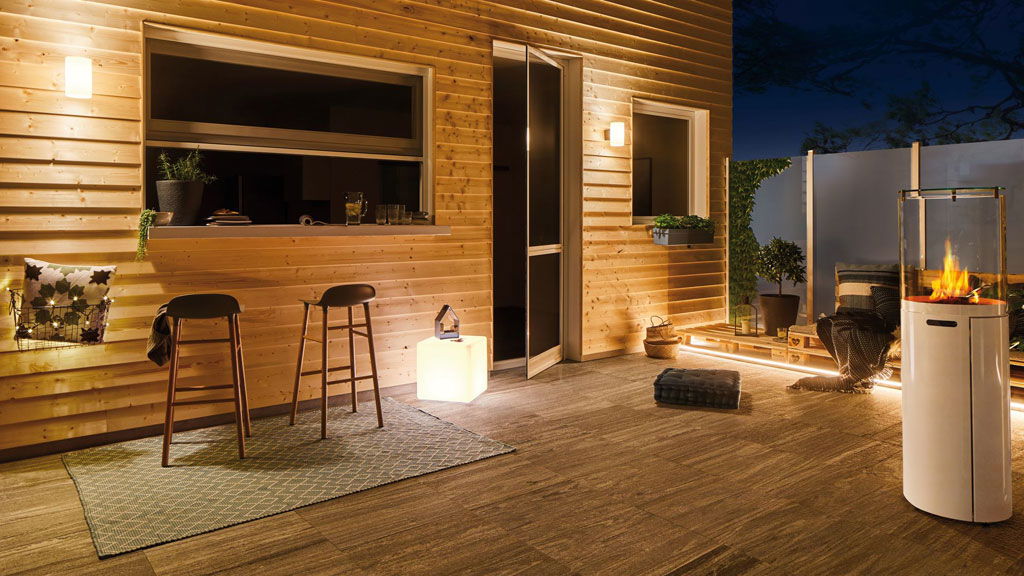 Accent lighting for your balcony
Fairy lights are very popular components of balcony lighting concepts. Their beautiful light creates a welcoming ambiance, adding an air of romance to your balcony arrangements. Wound around the railing or as a cascading light curtain hanging from the ceiling: fairy lights for the balcony are incredibly versatile and low-budget. Many fairy lights have the additional advantage of not needing a mains outlet – these are powered by normal or rechargeable batteries.

Portable battery-powered luminaires are another great option if there is no power outlet on the balcony. These durable luminaires are available in a variety of designs. Discover your huge choice of balcony table luminaires or floor luminaires for outdoor use. Super practical: Should the accumulator ever run out before your evening is over, then you can recharge it using a simple powerbank. Now you can light up your balcony for as long as you need.
A lantern creates playful, decorative accents. These are the perfect balcony lights for you if you want to create a warm and cosy ambiance. Alternatively, balcony lighting that allows a free adjustment of the brightness and individual dimming will look great as well.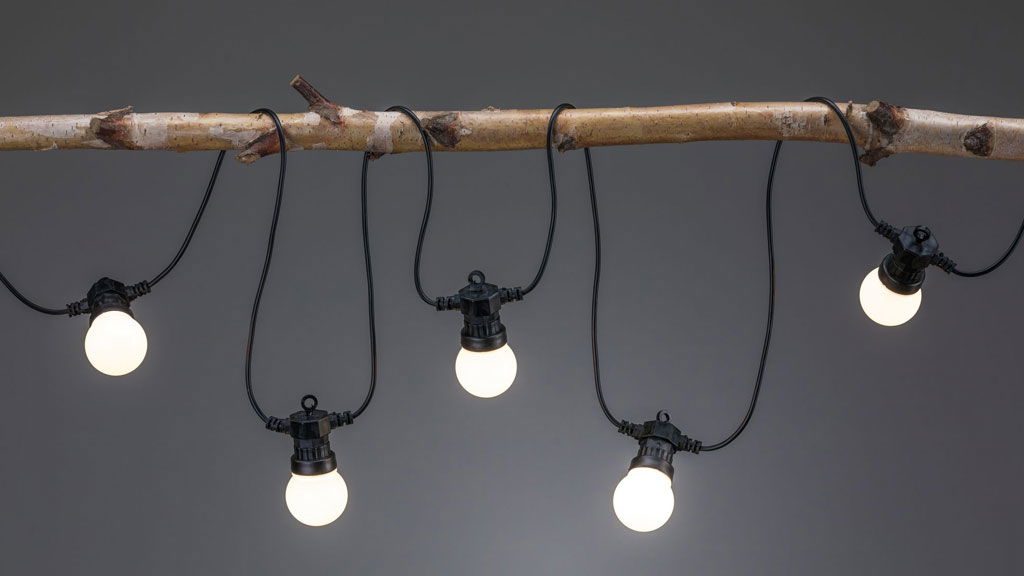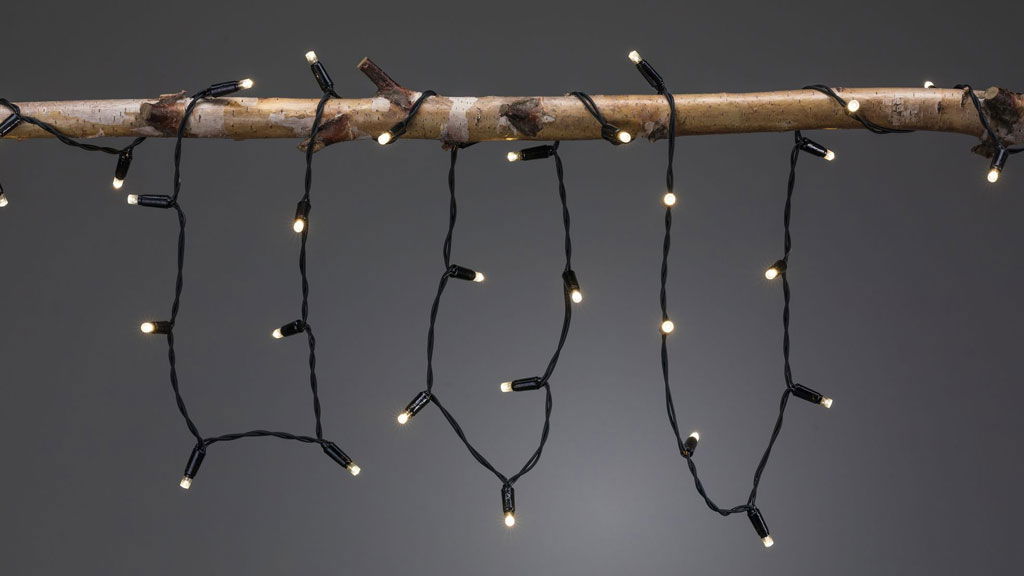 LED strips and light bars will highlight your outdoor furniture – for example a trendy pallet sofa. Once attached, these strips create attractive light effects on your balcony. They are also a perfect choice for indirect lighting. Simply attach the LED strips so that their light is reflected by the wall or another object to bathe your balcony in wonderfully soft light.

Spots and spotlights are the right choice for highlighting planters or flower pots.
You will find some great luminaires in our Plug & Shine garden lighting range that will beautifully highlight your favourite plants. And if you want to do completely without cables, you could just go for our decorative solar ground spikes that you can just dot around your planters for gentle lighting.
Round off your balcony lighting with some storm lanterns or colourful tea lights. These are eye-catching points of light and add that extra bit of charm.

Key Points for Balcony Lighting
Fairy lights, lanterns or LED strips are great for creating romantic light accents. Use ceiling or wall luminaires for optimal basic lighting on your balcony.

Make sure that your outdoor luminaires have the necessary IP protection! That will generally be IP44 – however, luminaires that will have to withstand all kinds of weather should comply with IP protection 67.

Try using LED lamps or solar lights for the balcony to minimise electricity costs!
Re-invent the look of your balcony with light over and over again: LED strips are a great option for making your DIY ideas reality and creating light decorations for every season or occasion.