1. The right lighting for your porch area
Light is a great tool for creating an inviting ambiance at your front door and the space around it. Cleverly applied outdoor light features around the entrance to your home make visitors feel welcome. Lamps at the front door also assist orientation and ensure safety after sunset.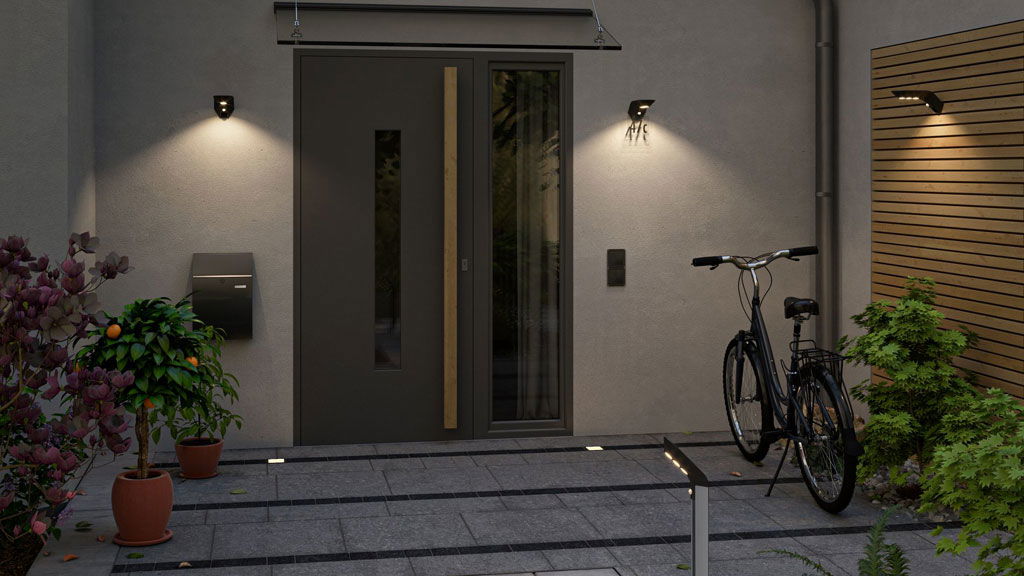 3. Lamps for the porch and walkway
Anyone, who often comes home after dark, knows how important light is for orientation and safety on the way to the front door. An illuminated walkway makes it so much easier to come home safely, and your visitors will appreciate it as well. Illumination is particularly important if you have steps leading up to the entrance. Bollard lights would be an excellent choice for that purpose. Place them strategically to ensure that no part of the walkway remains in the dark. Bollard lights with 360-degree light emission will also highlight the colour scheme of your flower beds in the front garden.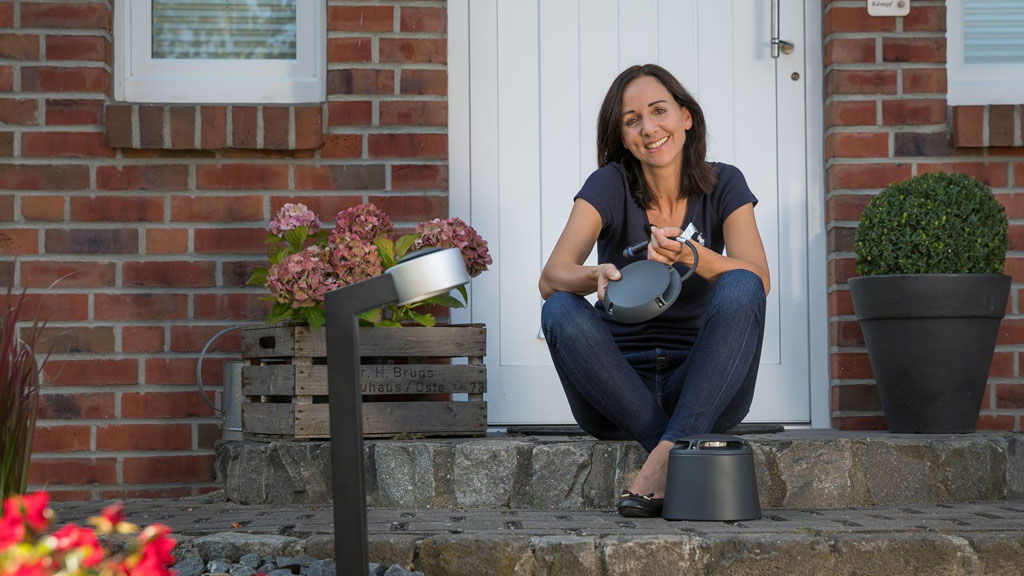 4. A lamp at the front door to illuminate your porch
You should always consider your front door in particular, when thinking about the illumination of your porch area. A roof overhang over the front door is an excellent location for recessed or surface-mounted luminaires. They will light up the area directly in front of your front door.
Alternatively, you could install wall luminaires or wall spotlights to create beautiful light effects on the wall. Those are a great choice for anyone preferring a more modern look. These light effects are eye-catchers when looking at the house from the street and add an air of elegance.

6. Is it obligatory to have an illuminated house number?
Outdoor lighting in the porch area doesn't just look inviting and welcoming in the dark – illuminated house numbers can also play a crucial role, when emergency services need to find the right entrance in a hurry. Some states and communities have their own requirements, which include a mandate to illuminate house numbers. By the way: your pizza delivery will thank you... and of course your visitors!