Recessed furniture luminaires
Micro Line Klipp Klapp
round 72mm max. 20W 12V dimmable Chrome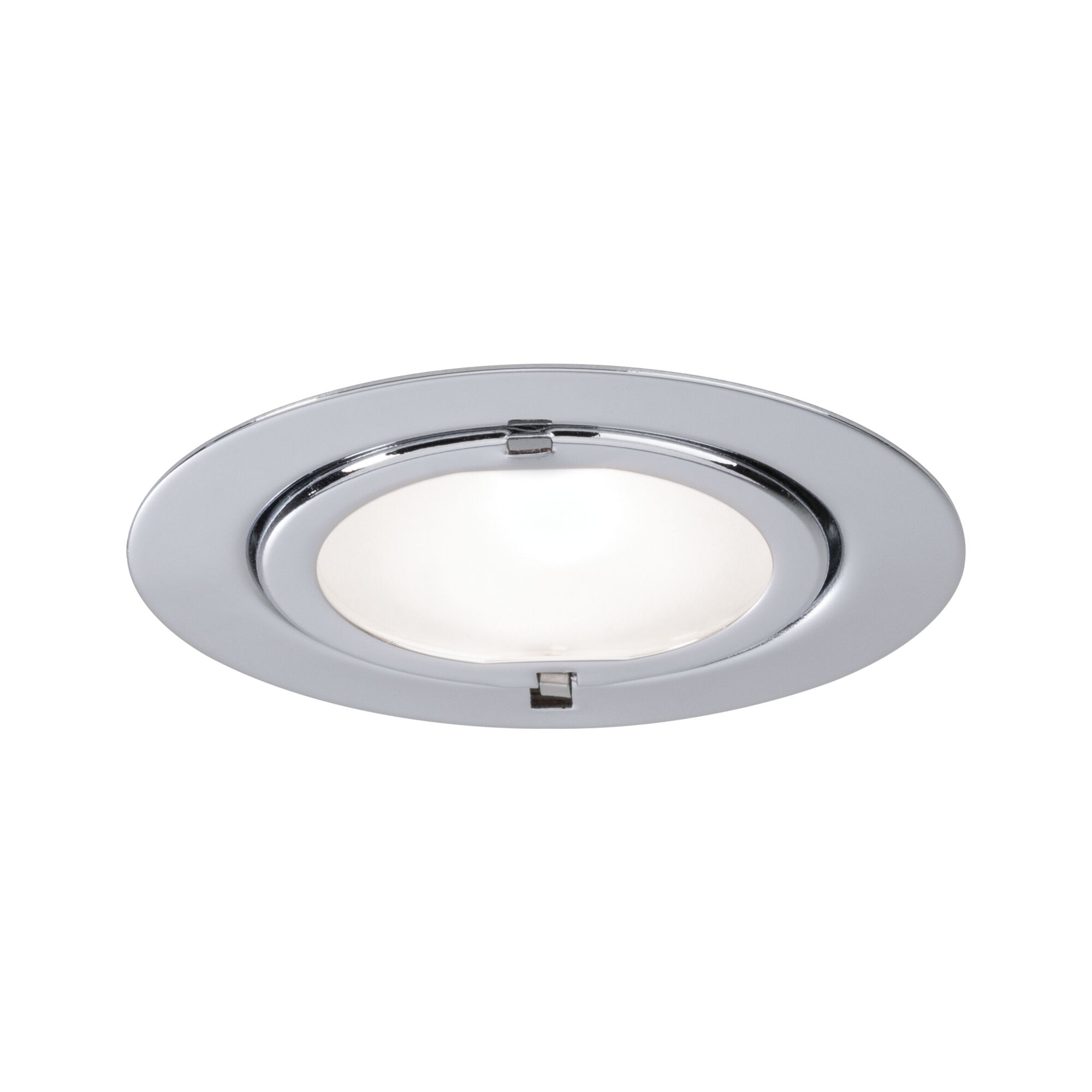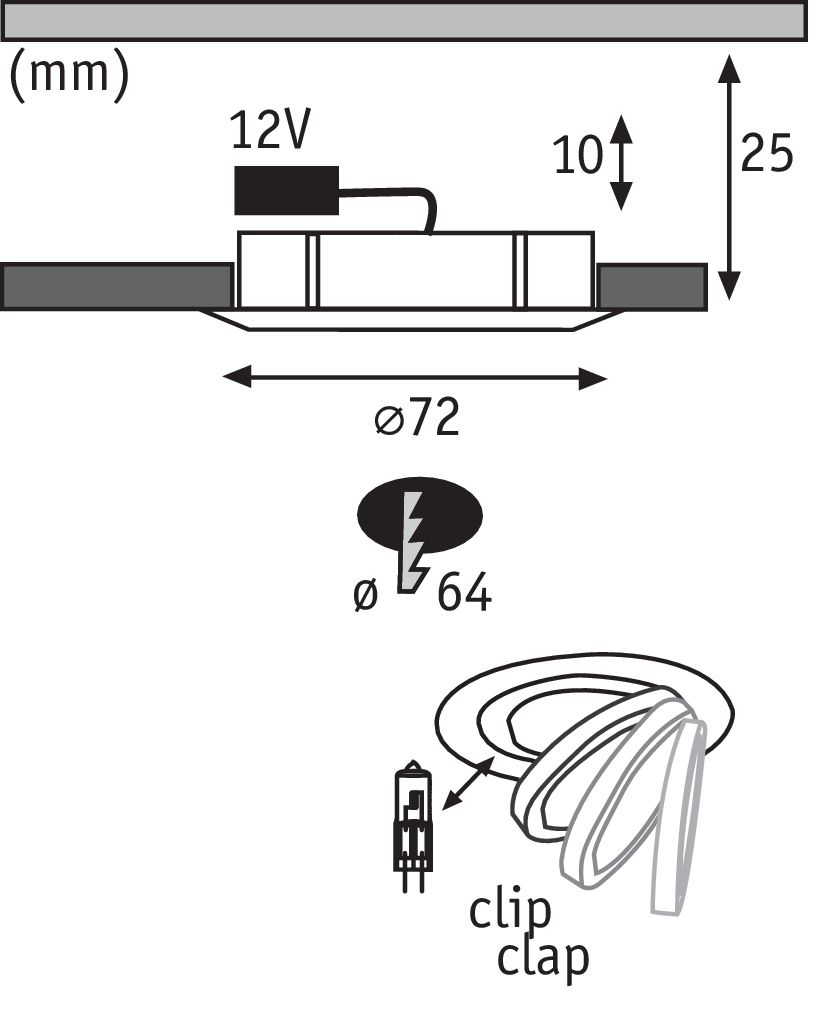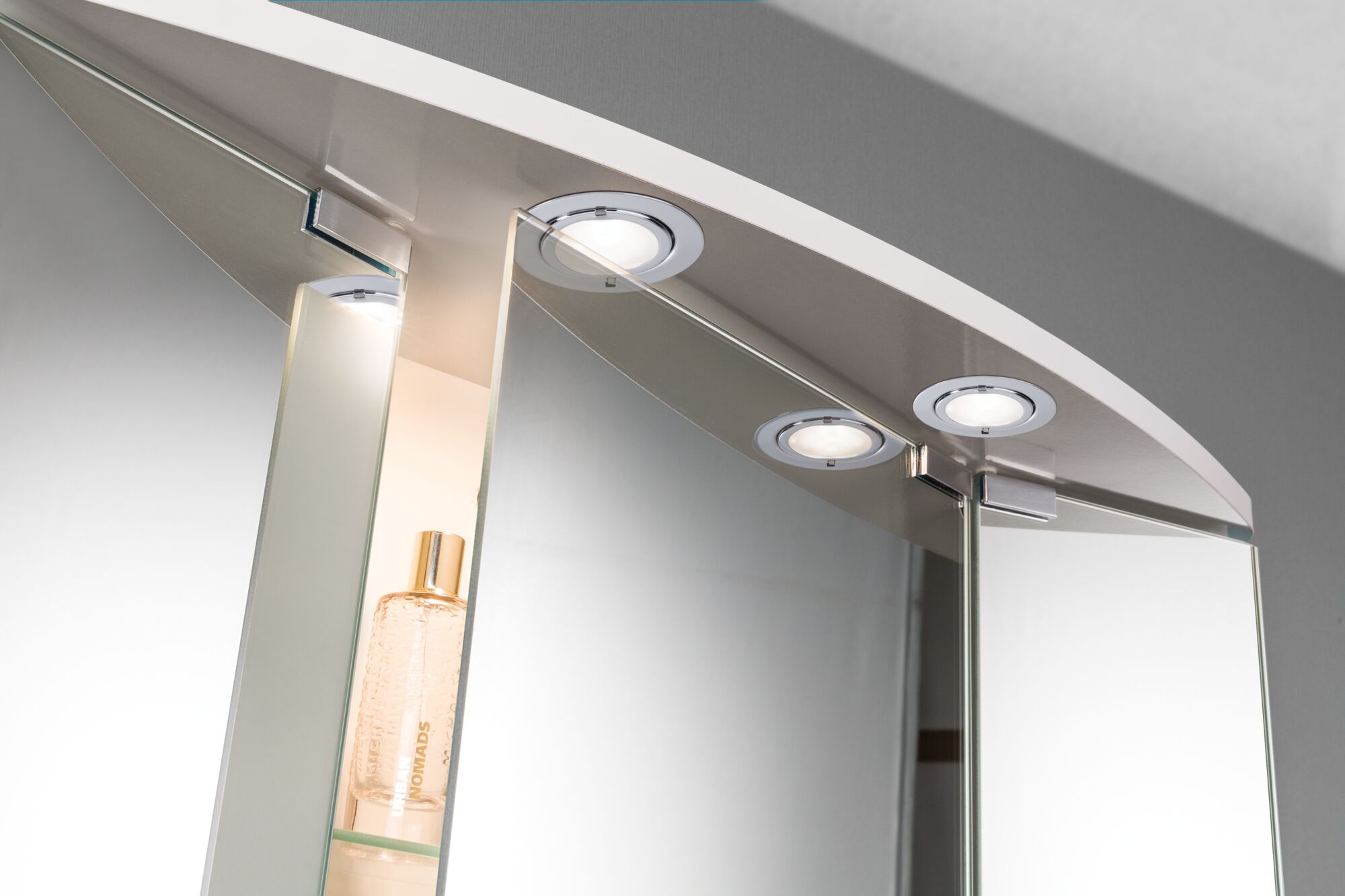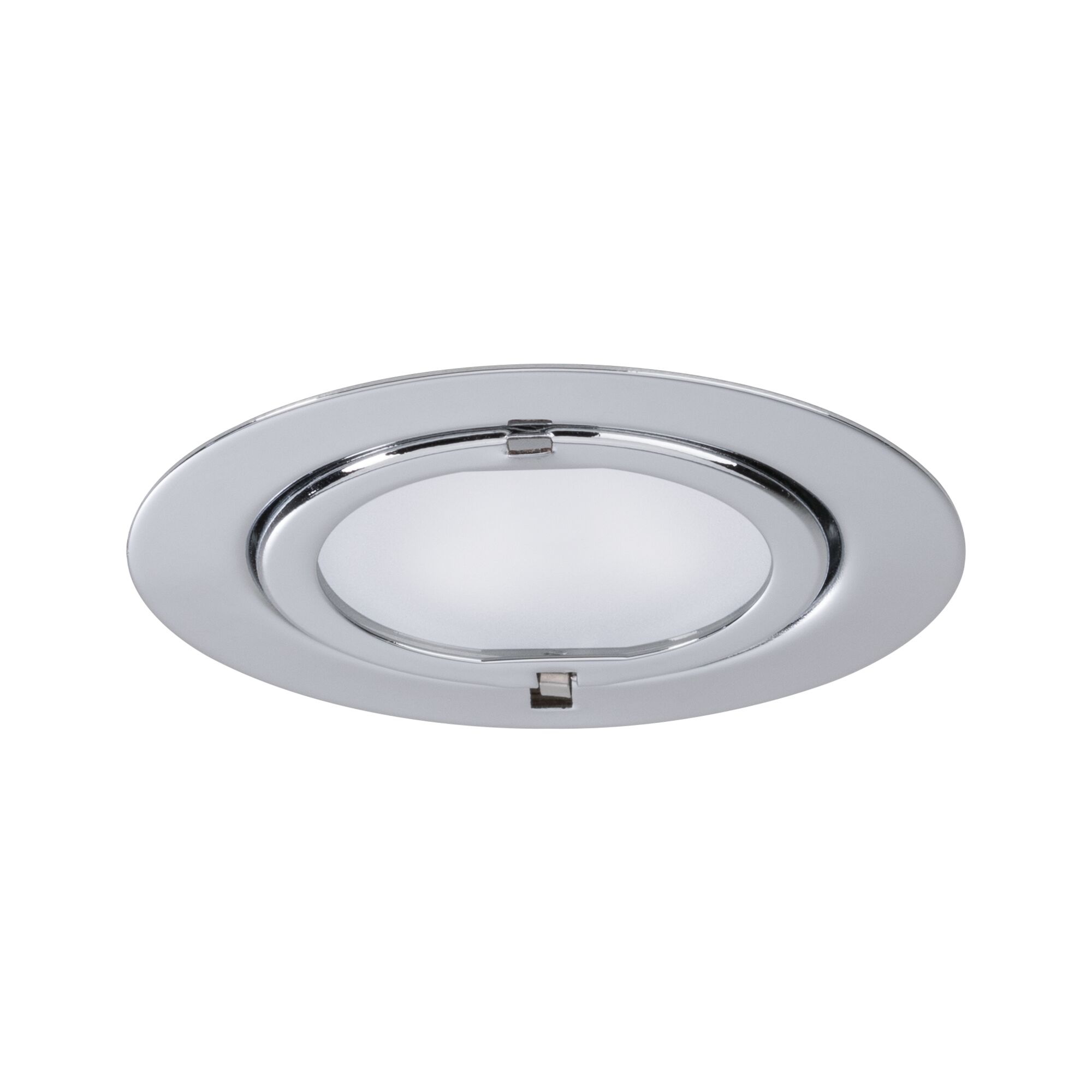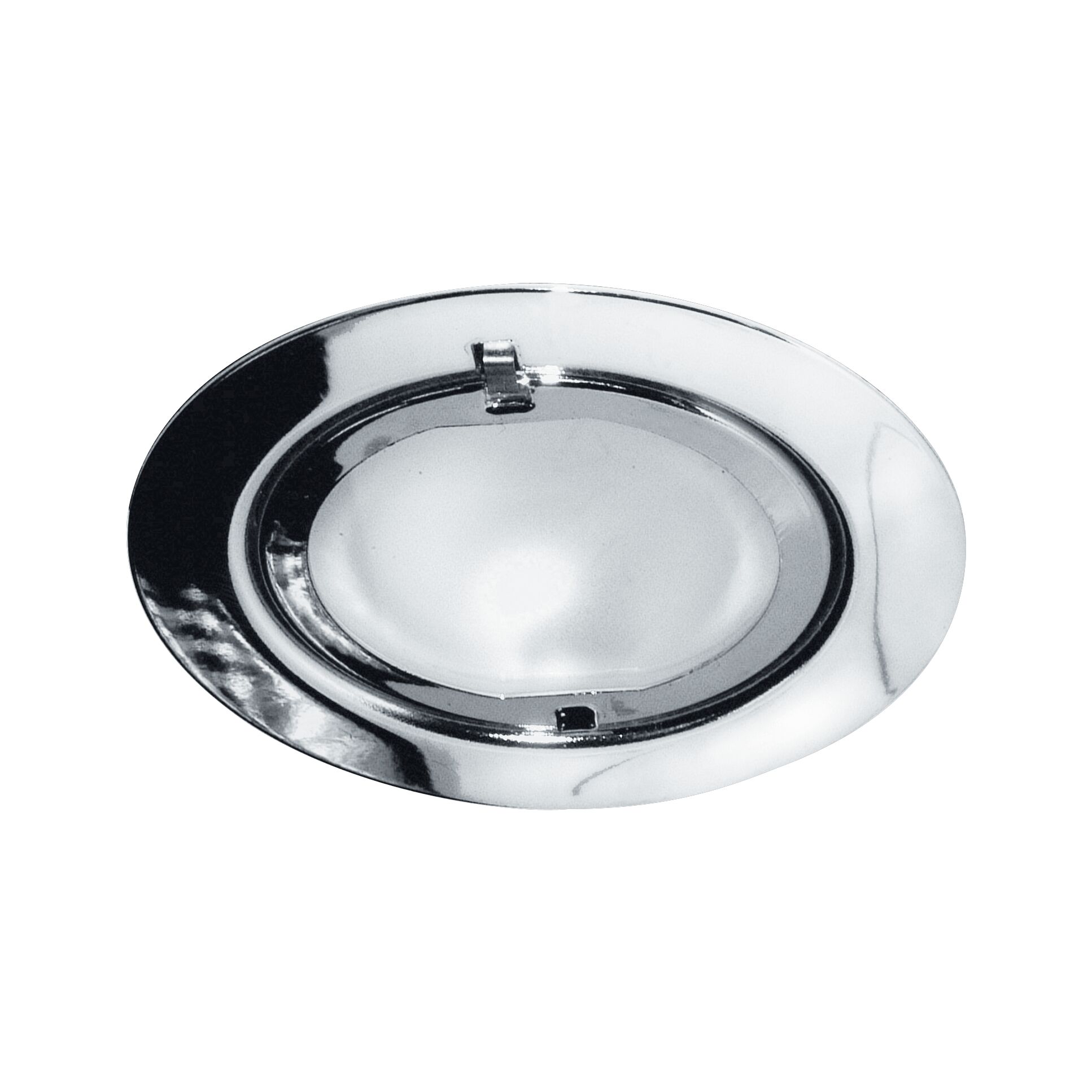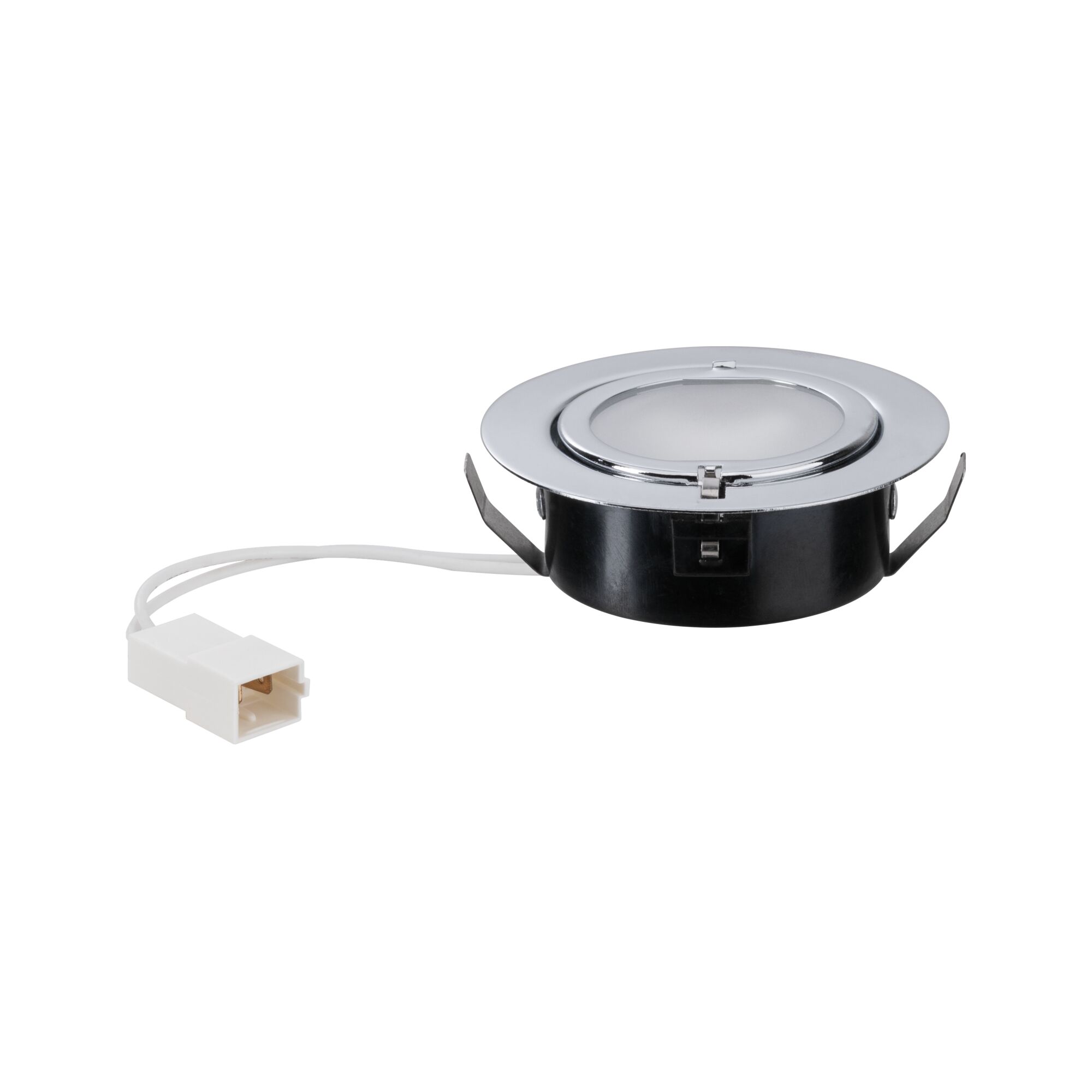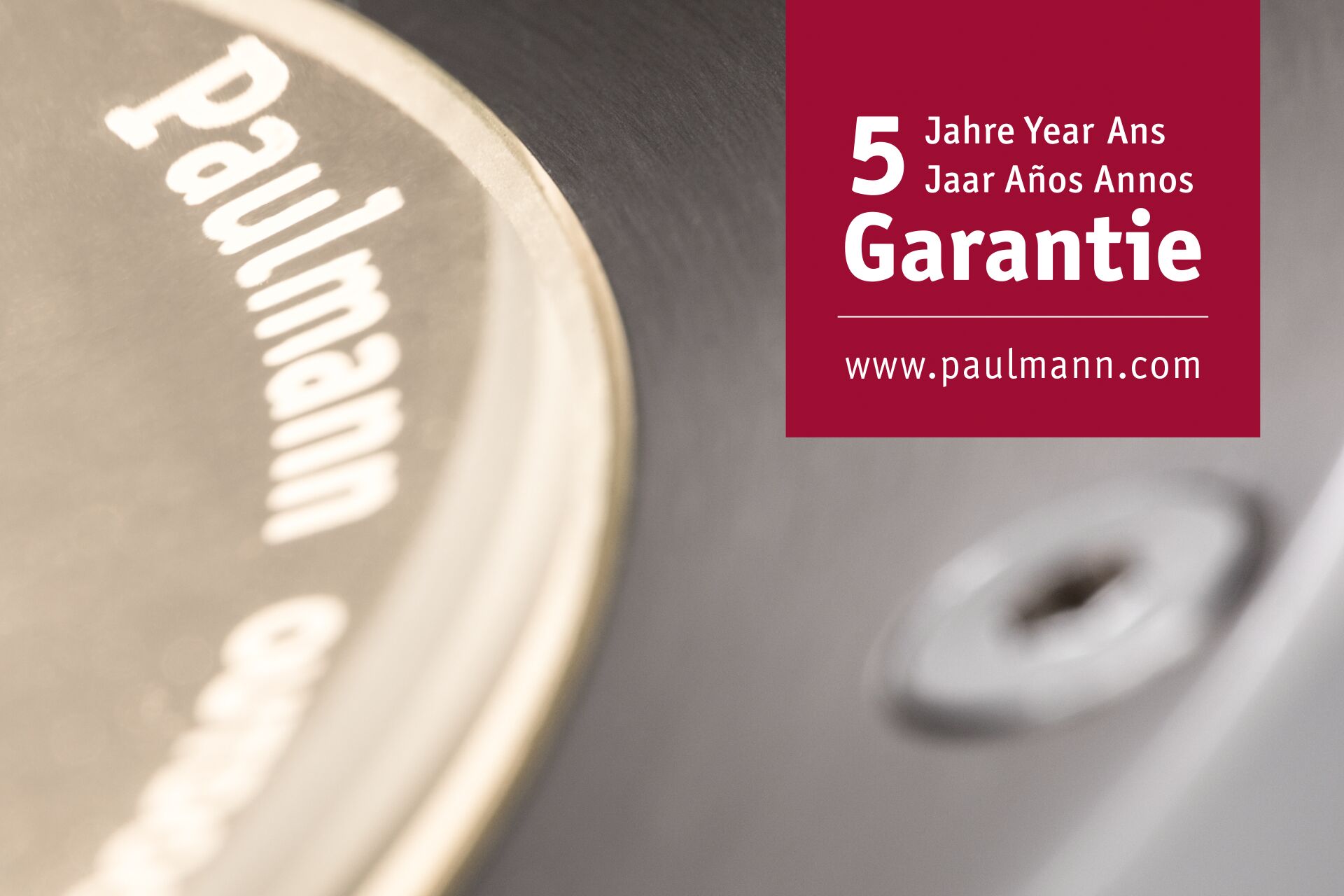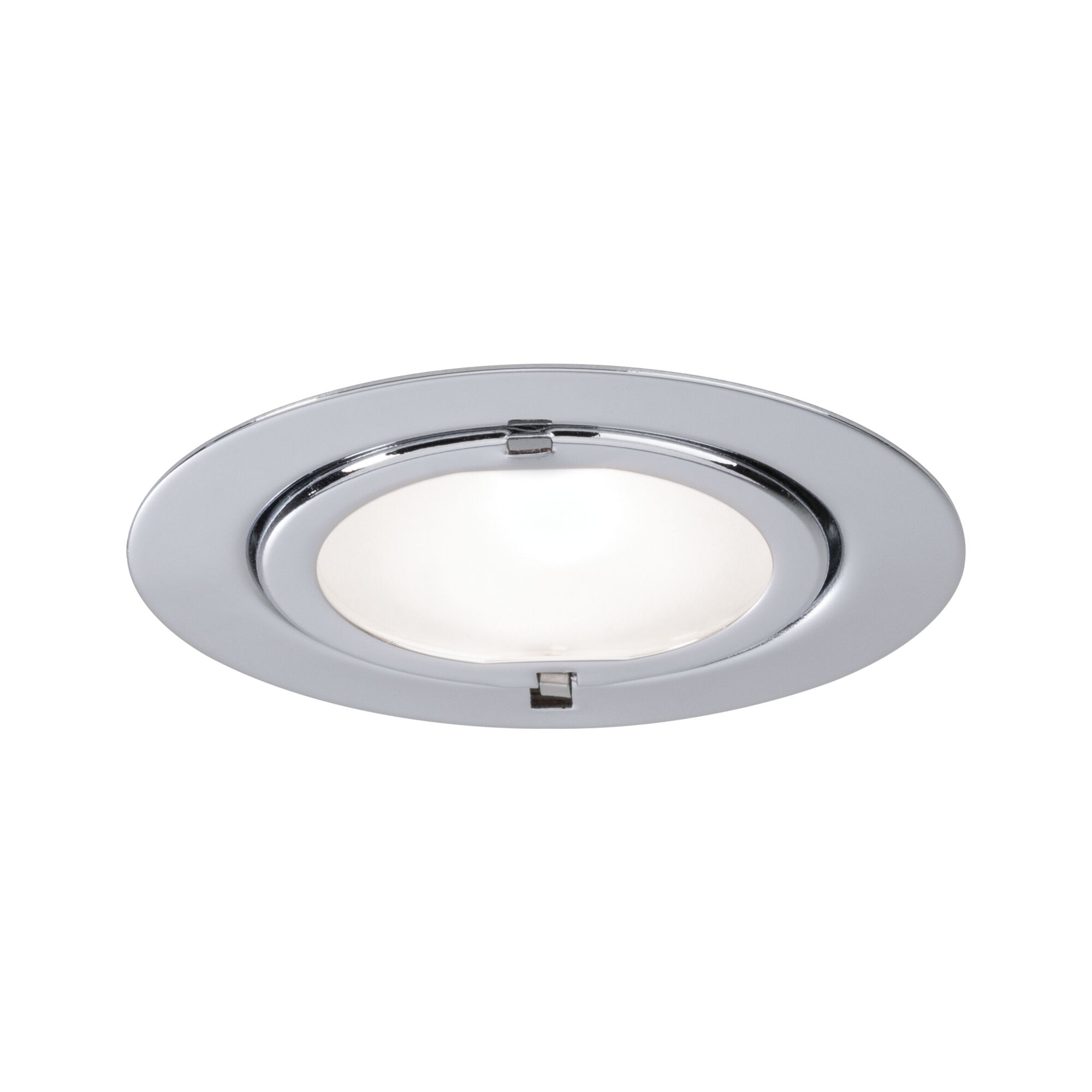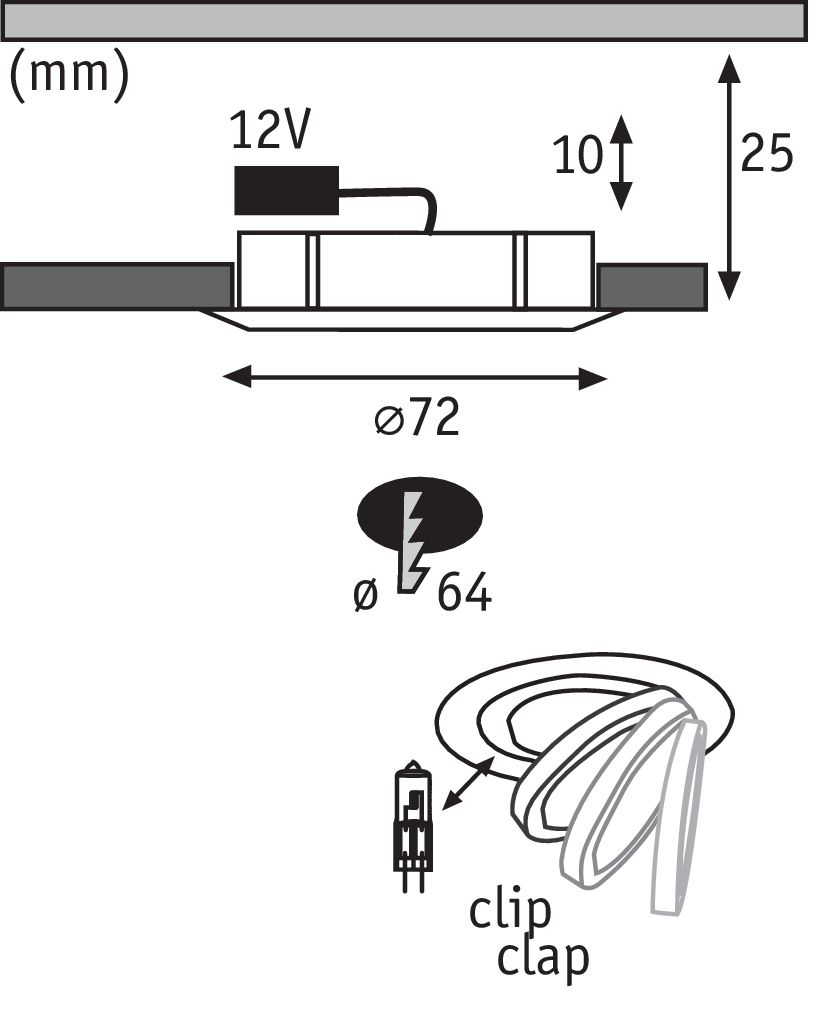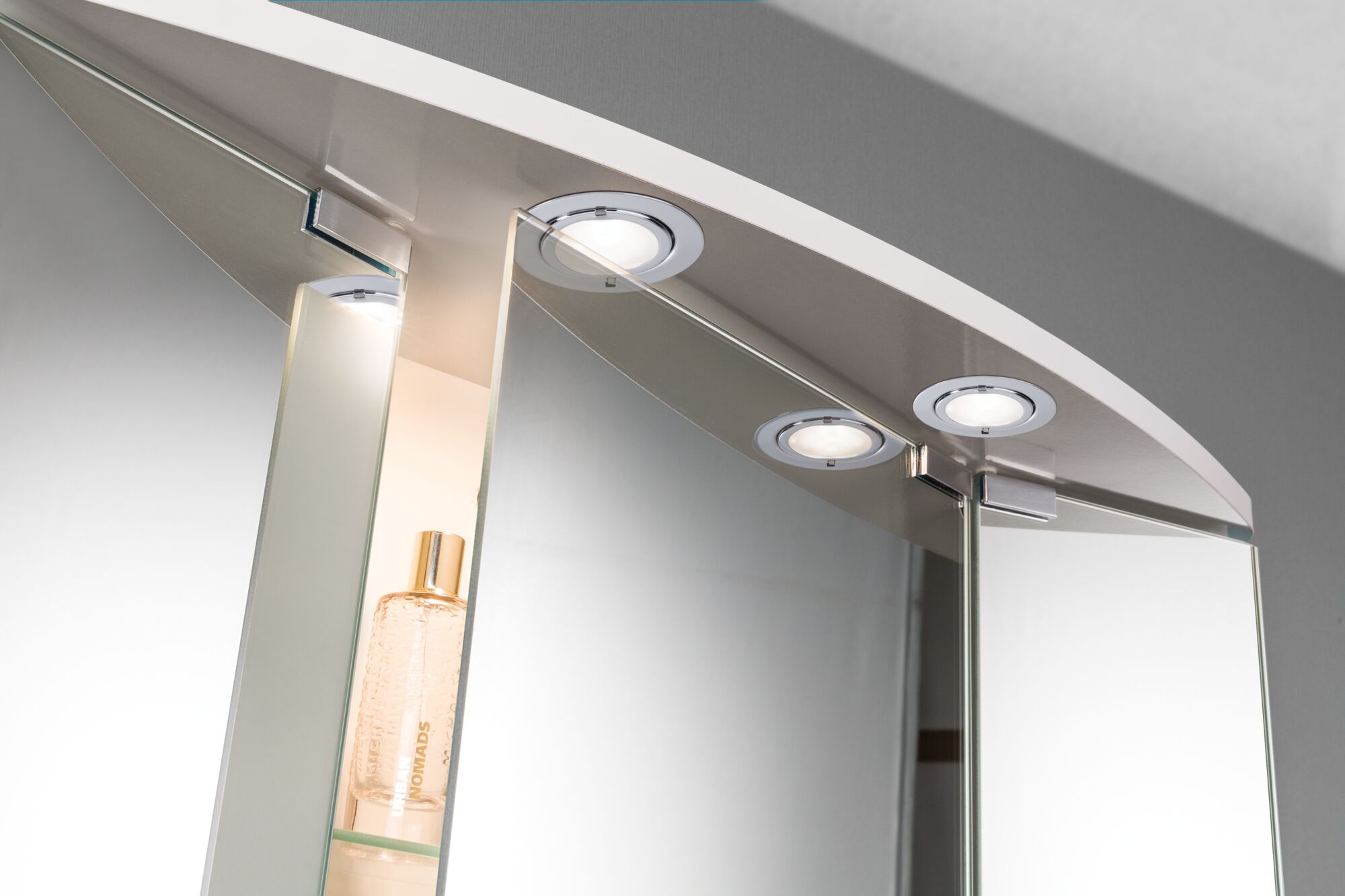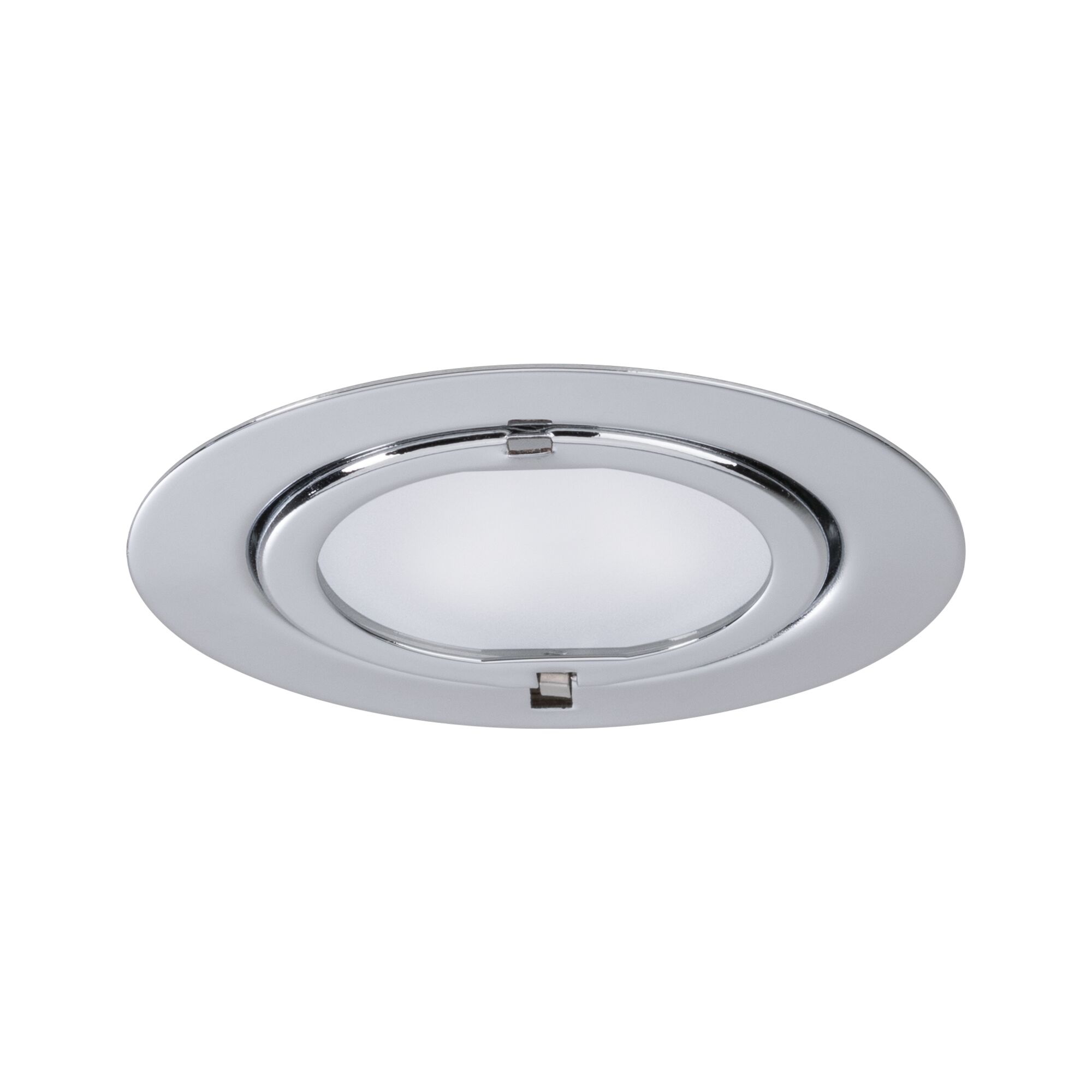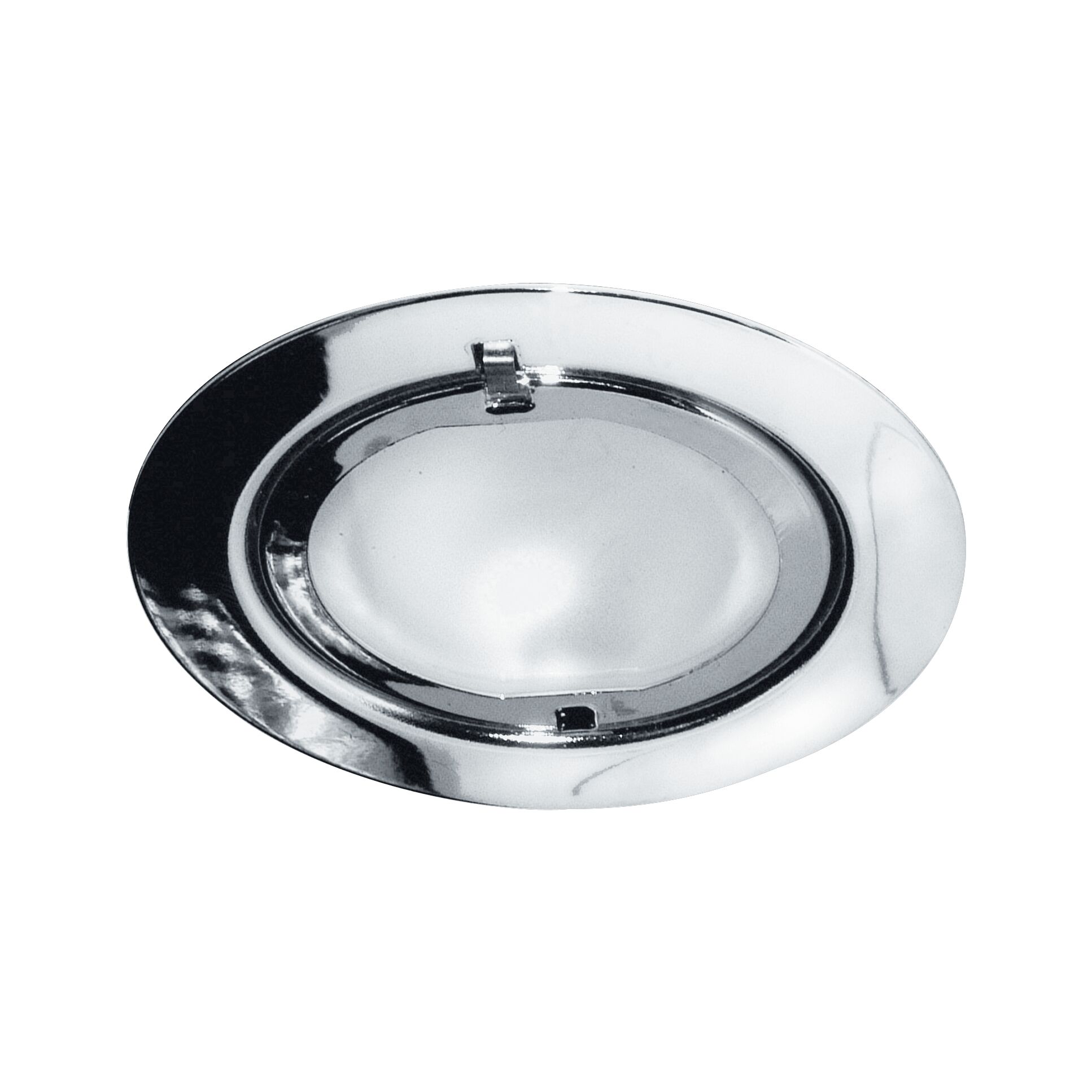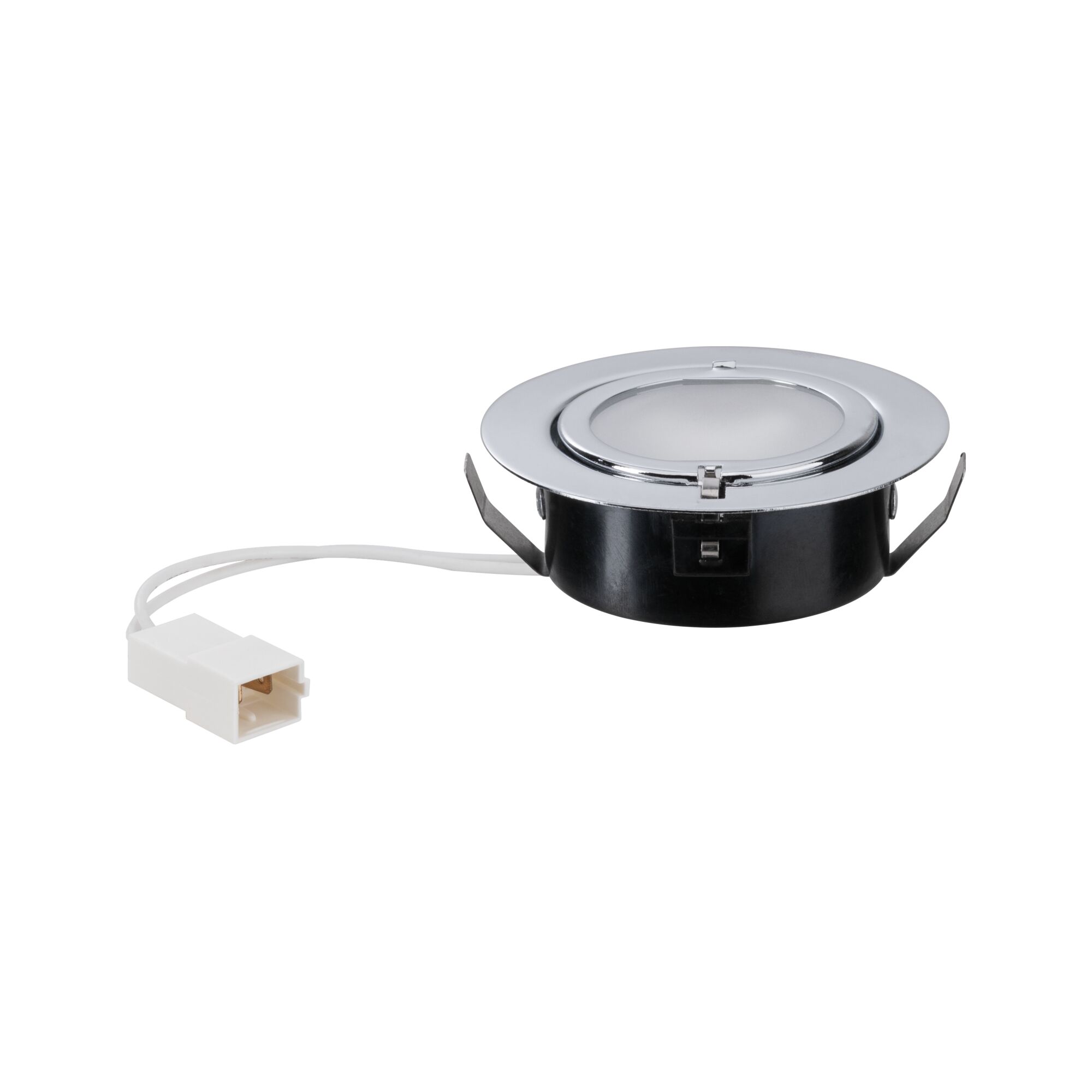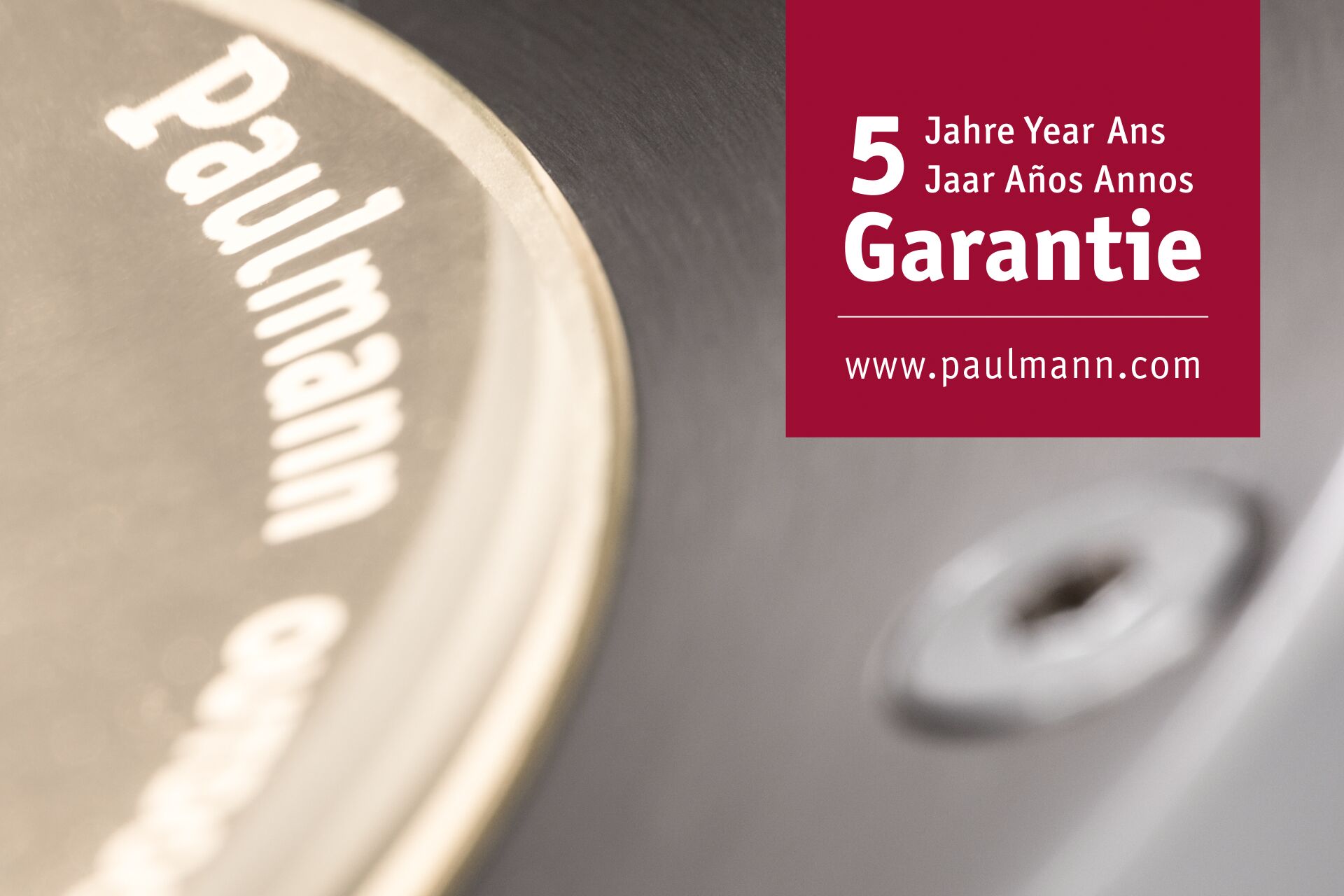 Recessed light, suitable for 12V G4 LED or halogen bulbs (see suitable bulbs)
Material: Metal / Glas}
Color: Chrome
Recessed furniture luminaires Micro Line Klipp Klapp round 72mm max. 20W 12V dimmable Chrome
Klipp Klapp furniture recessed luminaire is suitable for all situations where the installation depth is at least 25 mm. Its 12-V halogen technology gives off a brilliant light, which is also dimmable as an added extra.
Recessed light, suitable for 12V G4 LED or halogen bulbs (see suitable bulbs)
Material: Metal / Glas}
Color: Chrome
LED and halogen pin base bulbs fit in this lamp,
Low mounting depth: only 25 mm
Diameter: 72mm
Operating voltage: 12 V
protection class III
Incl. plug-in connection
Don't forget: Order compatible bulbs and transformers as well!
Dimension
depth of hollow wall
10 mm
Mounting depth
25 mm
Dimensions (Height x Width x Depth)
H: 25 mm
Ø
72 mm
Mounting hole
64 mm
Form
round
Depth of hollow wall
10 mm
Design and Material
Colour
Chrome
Material
Metal, Glass
Installation
Installation site (recommendation)
Installation on cabinet
Connections
Plug-and-socket connector
Plug-and-socket connector
Lamp Features
Technique
Lamp without bulb
Socket
G4
Dimmable
The luminaire is dimmable, and the dimming capability depends on the type of lamp and ballast used.
Maximum wattage
max. 20 W
protection class
protection class III
Replacable
1 Lightsource is replaceable without damage the lighting fixture by enduser.
Labelling
MM symbol
MM symbol
WEEE-Reg.-No
DE 39236390