MaxLED

Connector
Universal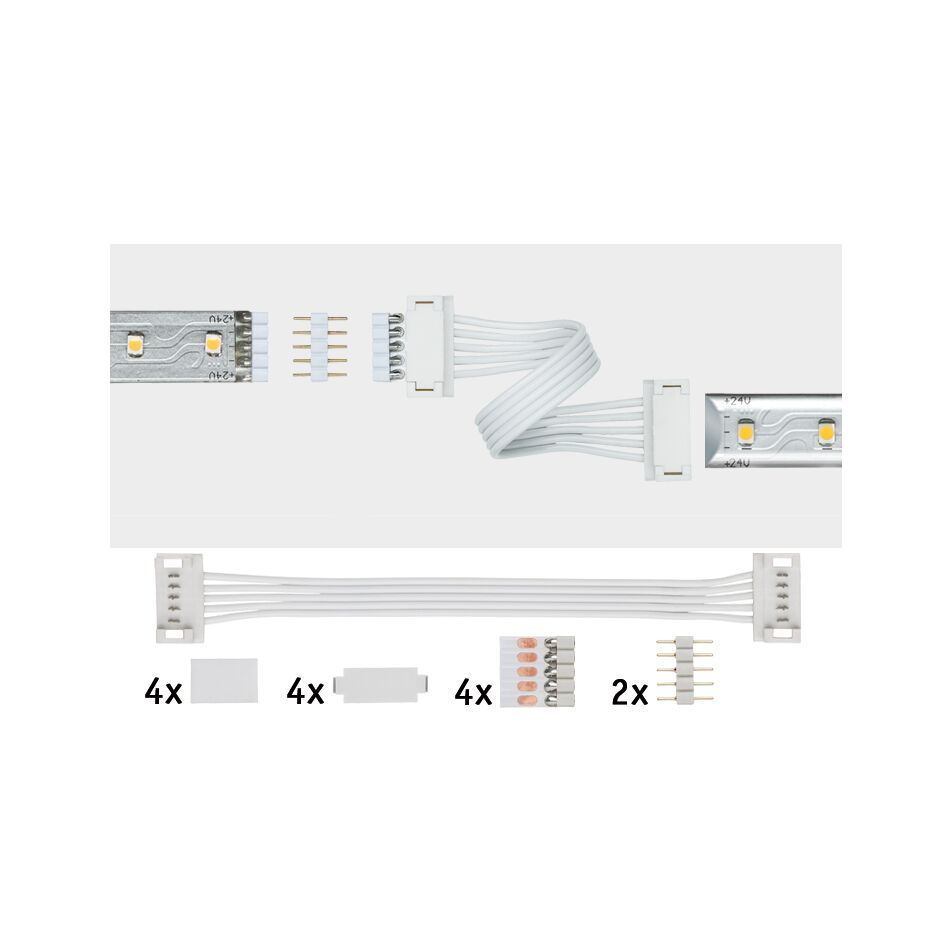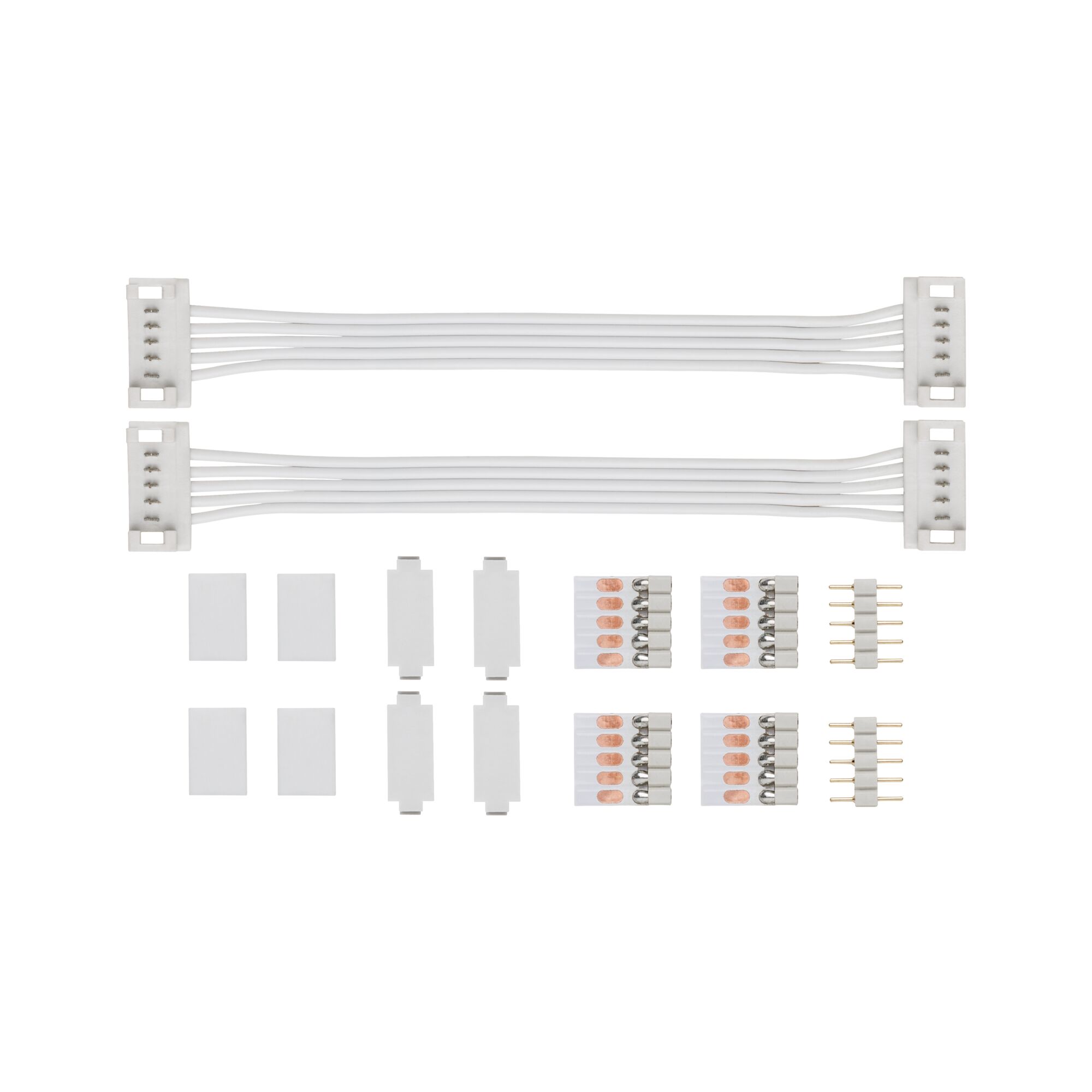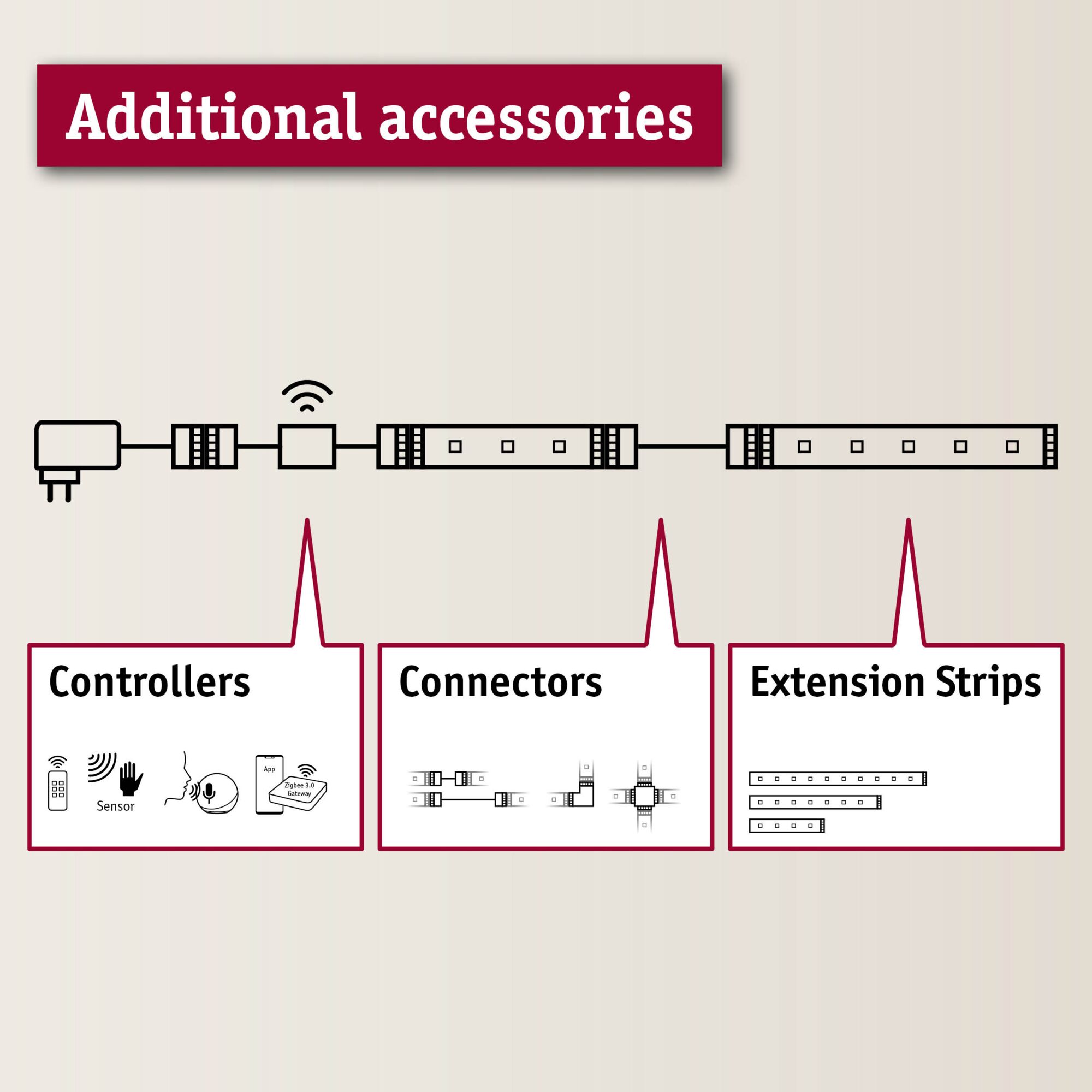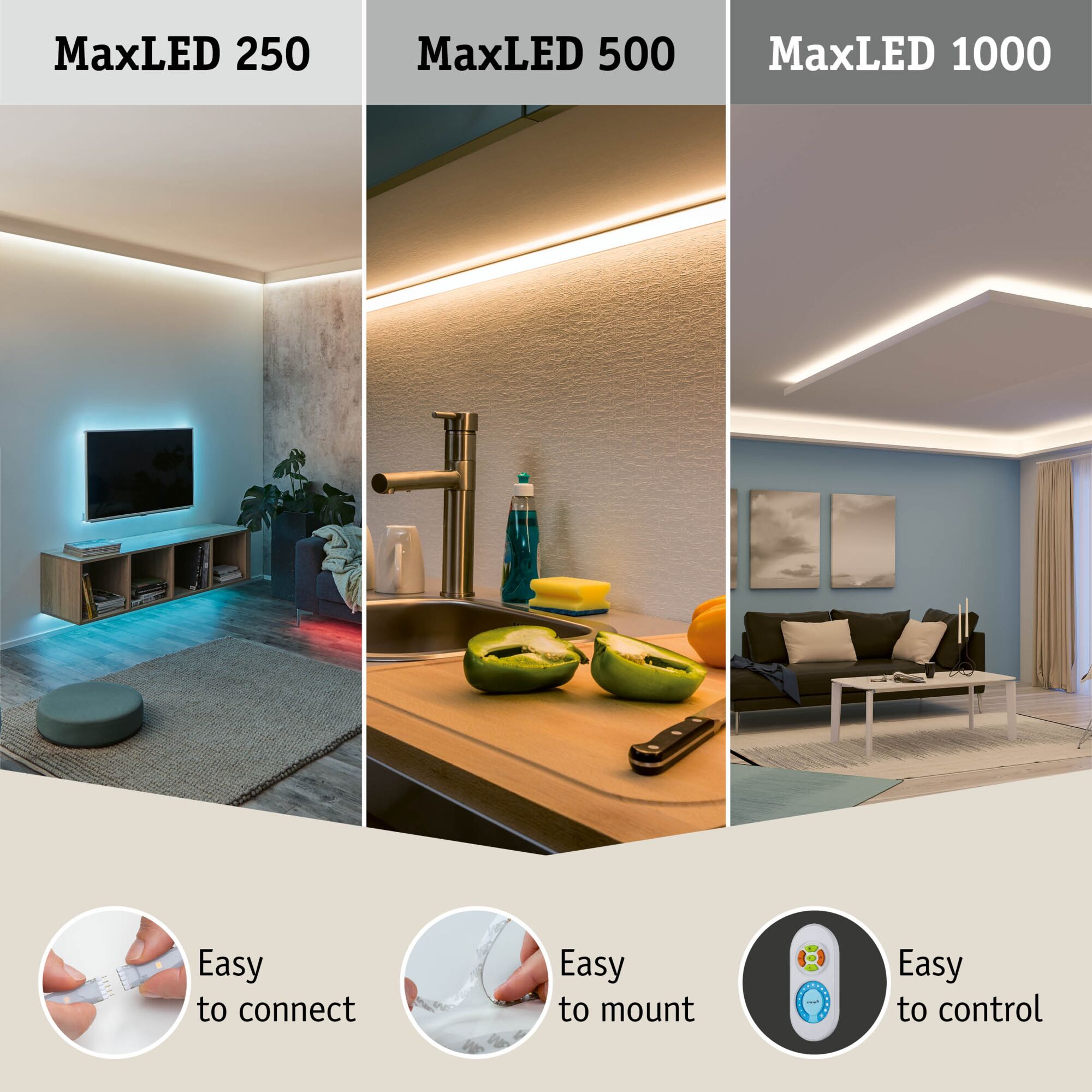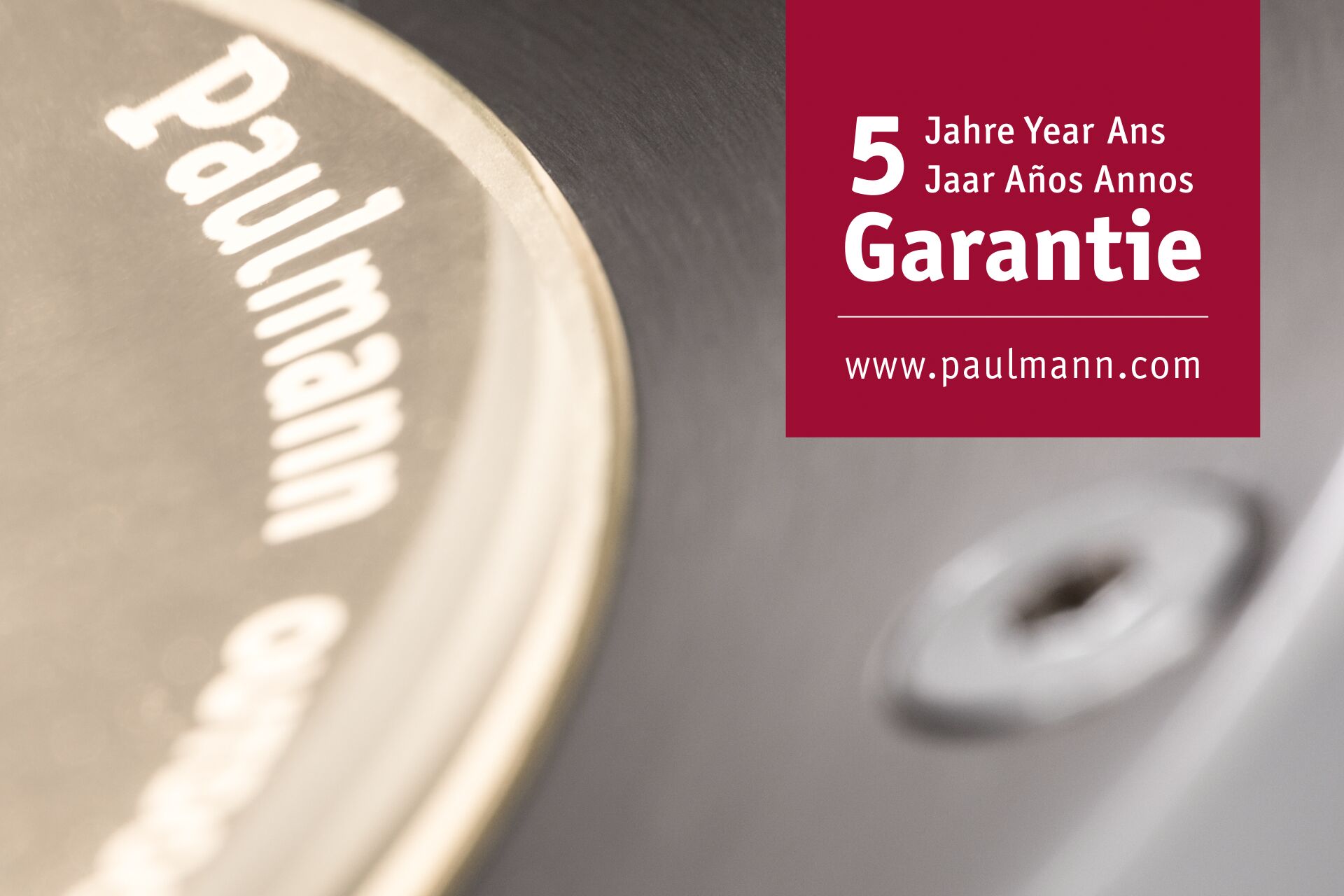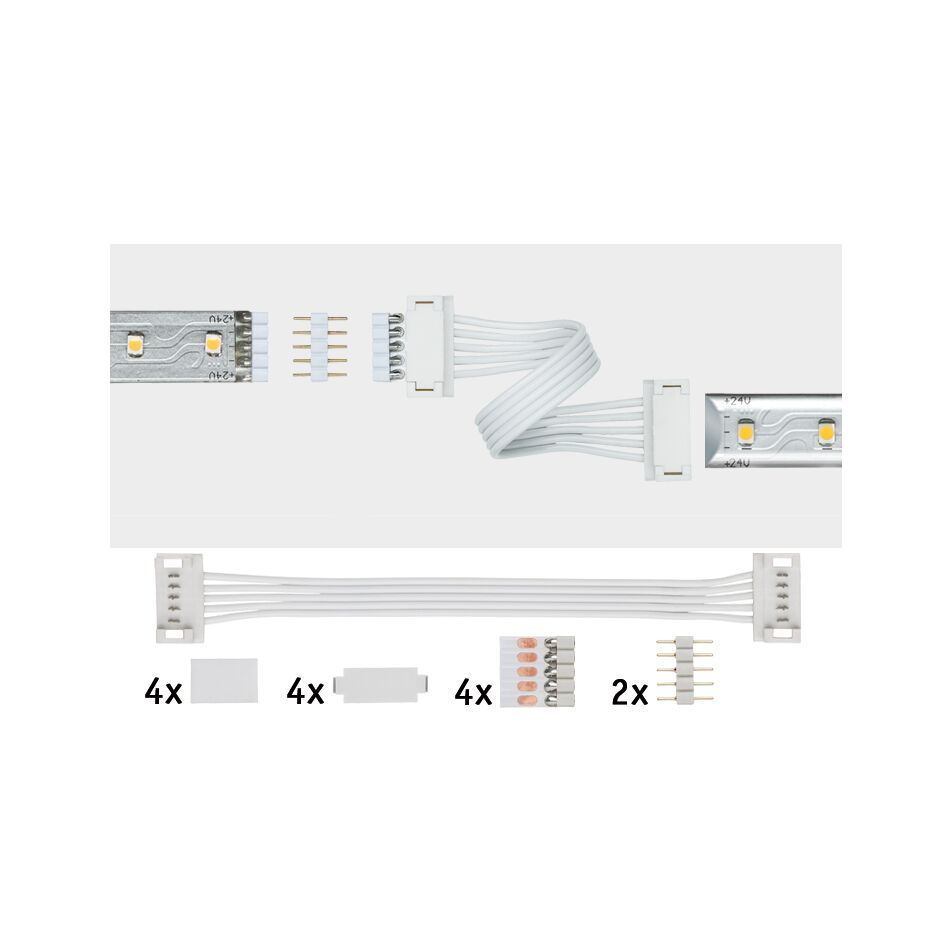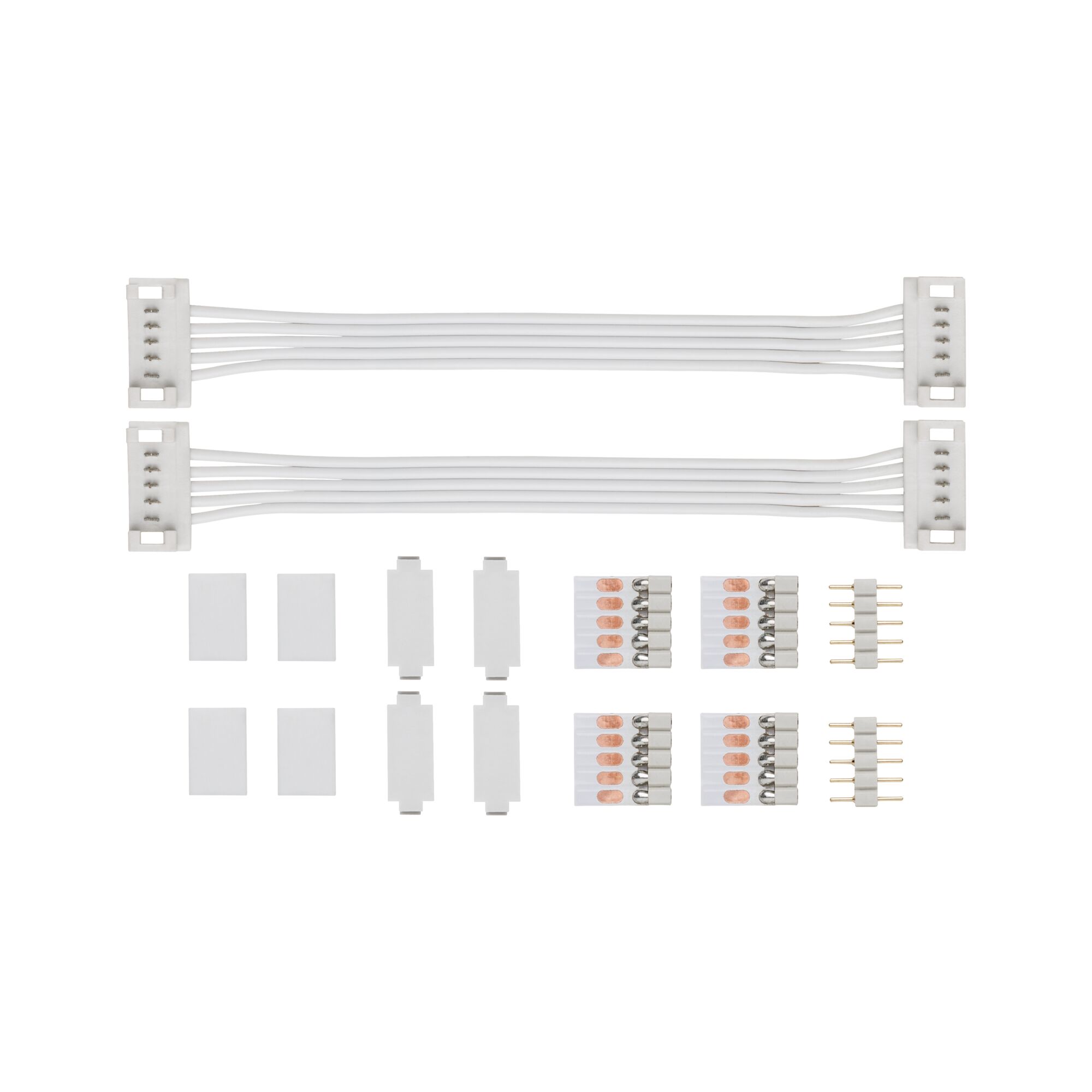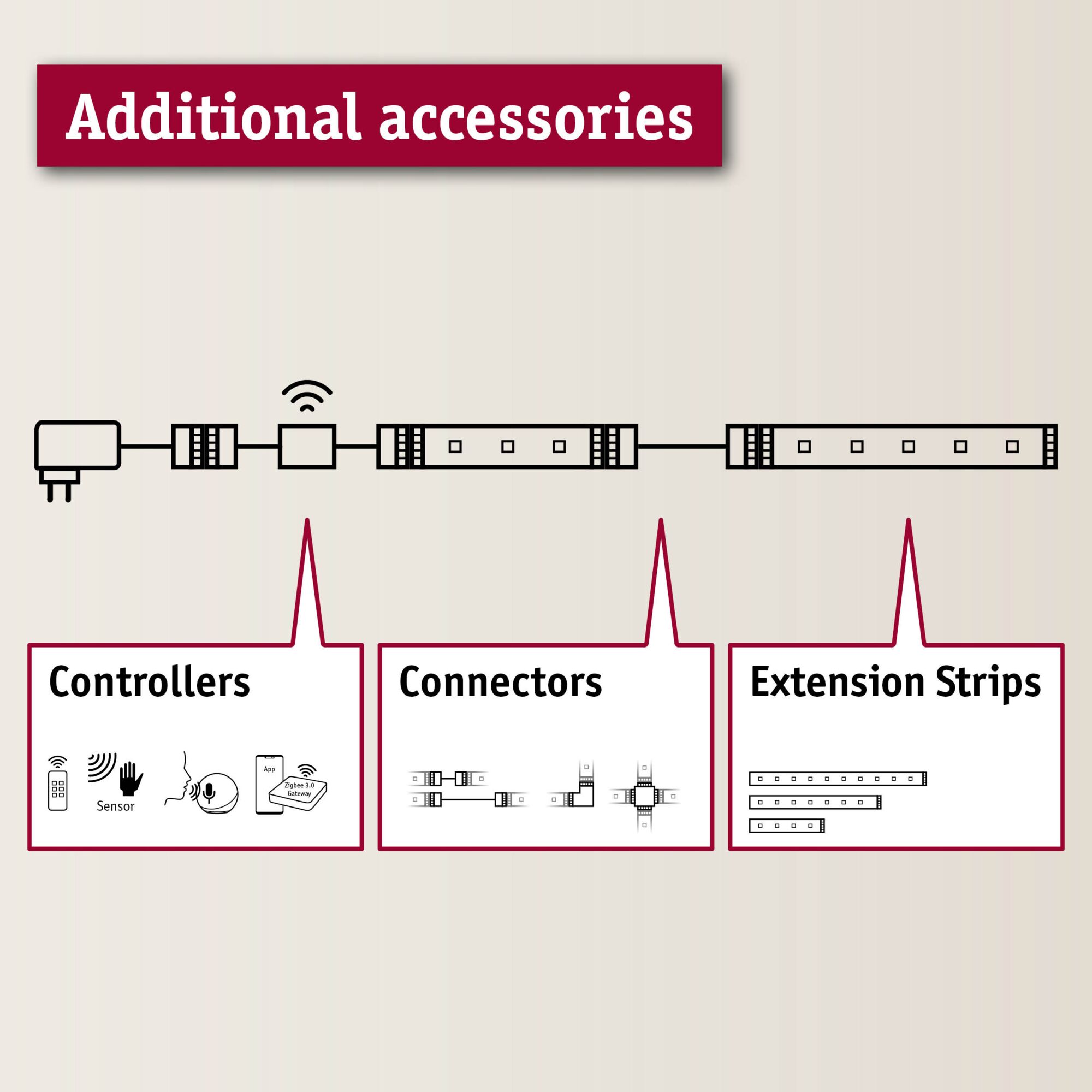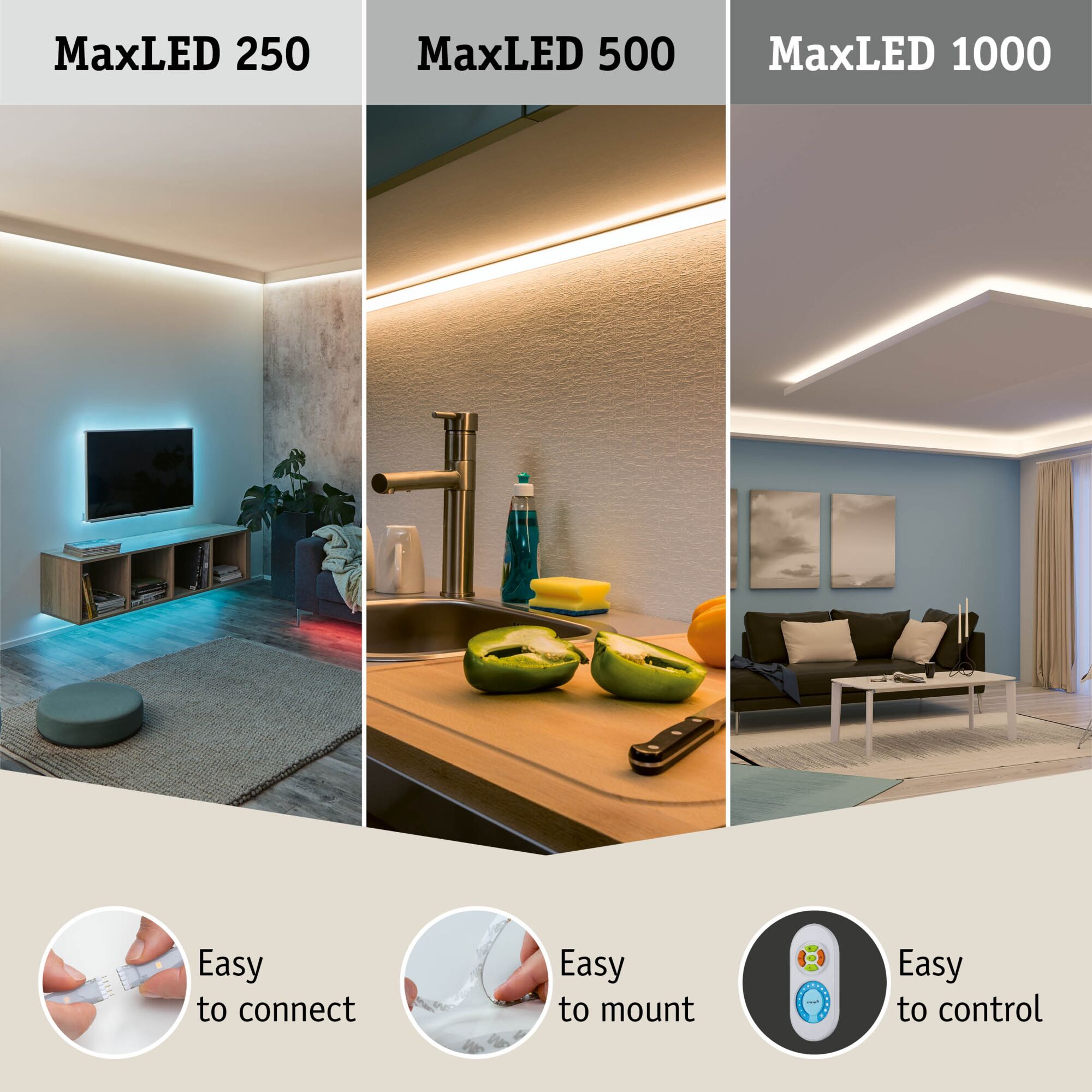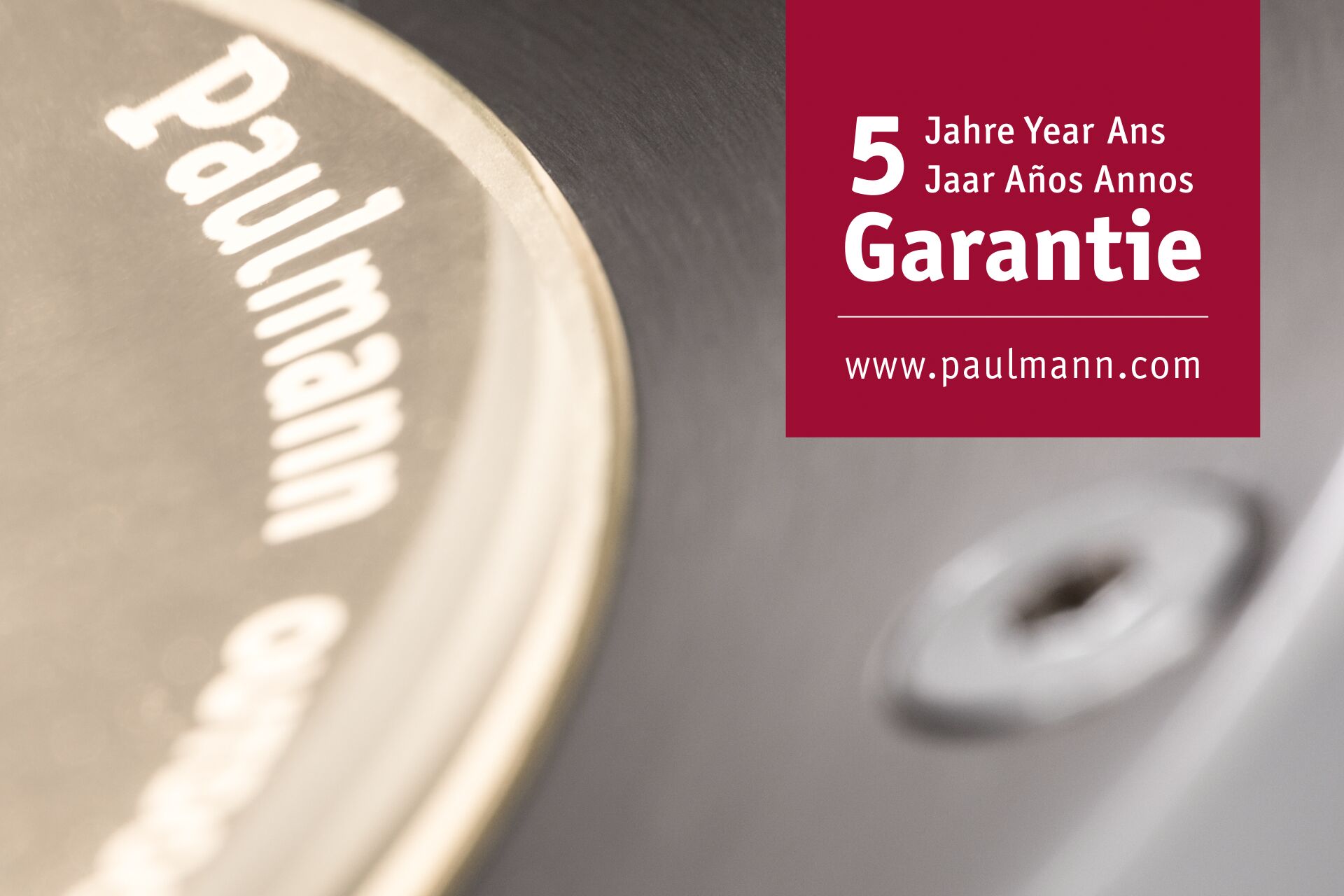 Incl. 5-pin plug for easy connection of the strips
Creates a transition between trimmed and untrimmed strips
Any angle between 0 and 360 degree(s) possible
MaxLED Connector Universal 100x19mm max. 144W White
The MaxLED universal connector set contains everything you need to connect trimmed and untrimmed MaxLED strips. The flexible material makes it possible to lay the connecting pieces at any angle you desire and evens out small differences in height.
Incl. 5-pin plug for easy connection of the strips
Creates a transition between trimmed and untrimmed strips
Any angle between 0 and 360 degree(s) possible
Please note: connector fits in only Corner profiles and Deep profiles!
Dimension
Dimensions (Height x Width x Depth)
H: 7 x B: 100 x T: 19 mm
Design and Material
Colour
White
Material
Plastic
Connections
Plug-and-socket connector
Plug-and-socket connector
Lamp Features
Technique
Accessories without bulbs
Maximum wattage
max. 144 W
protection class
protection class III
Replacable
7 not concerned.
Labelling
MM symbol
MM symbol
WEEE-Reg.-No
DE 39236390