LED Under-cabinet luminaire
Ace
300x7mm 520lm 2700K White/Satin dimmable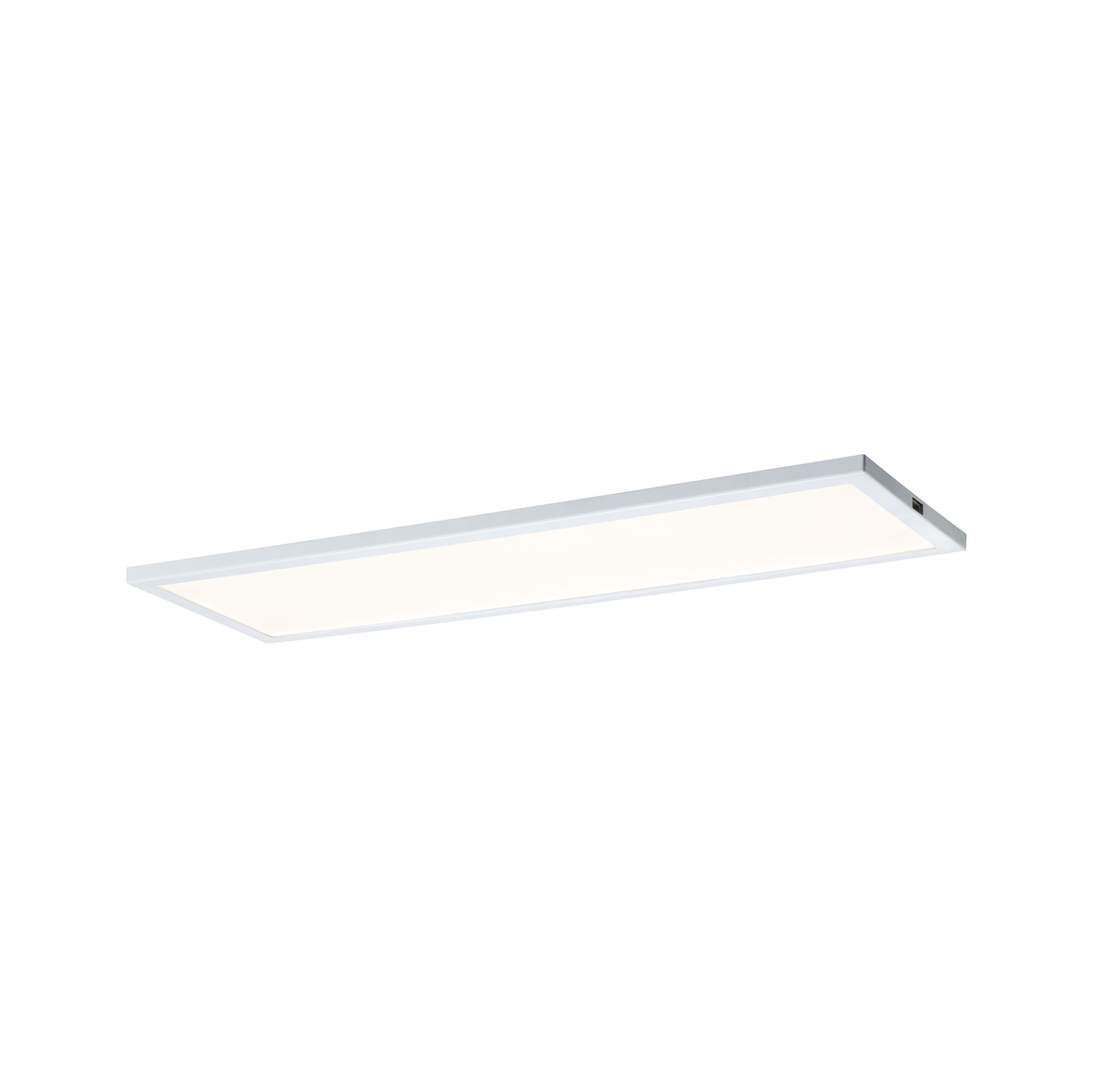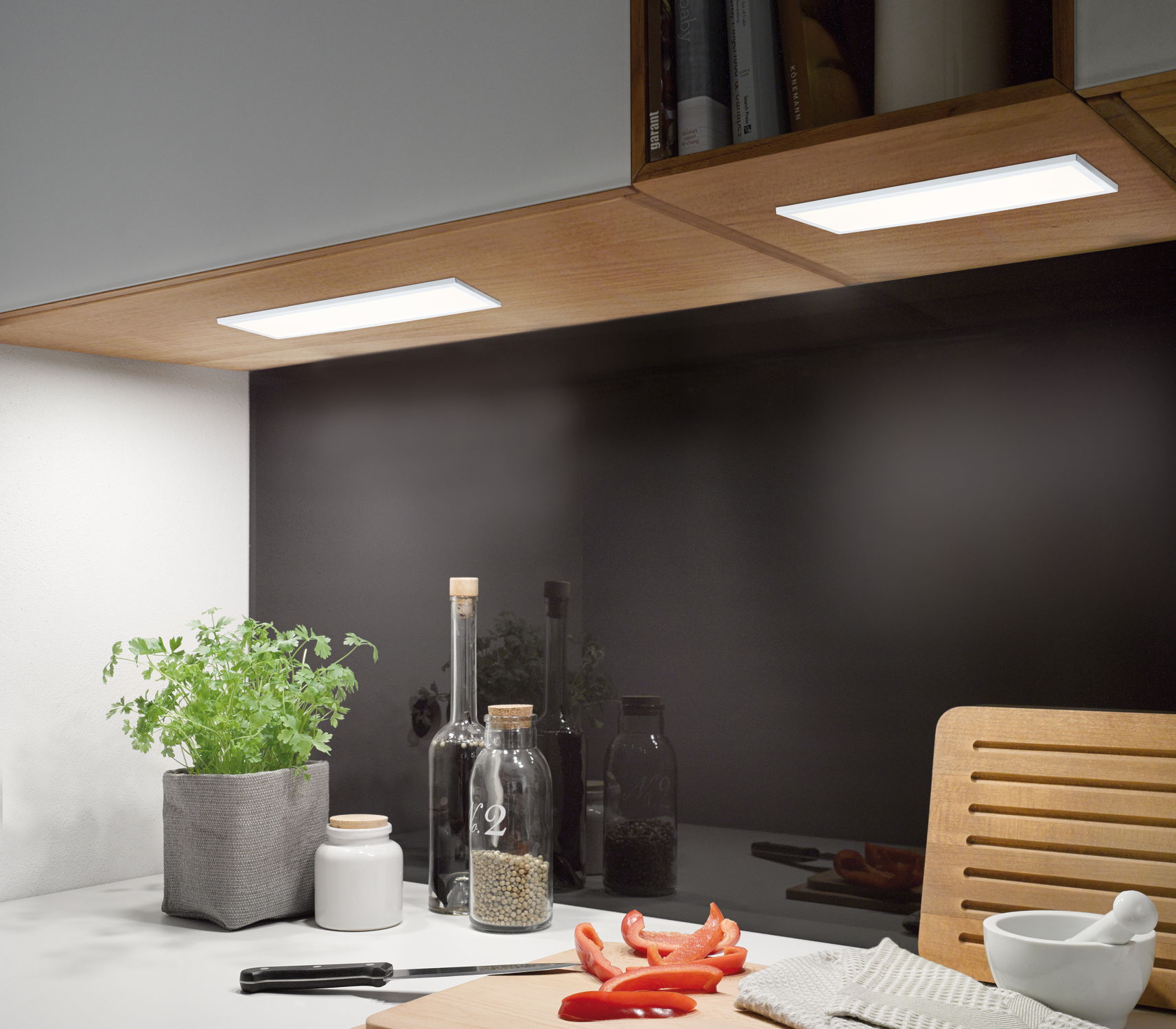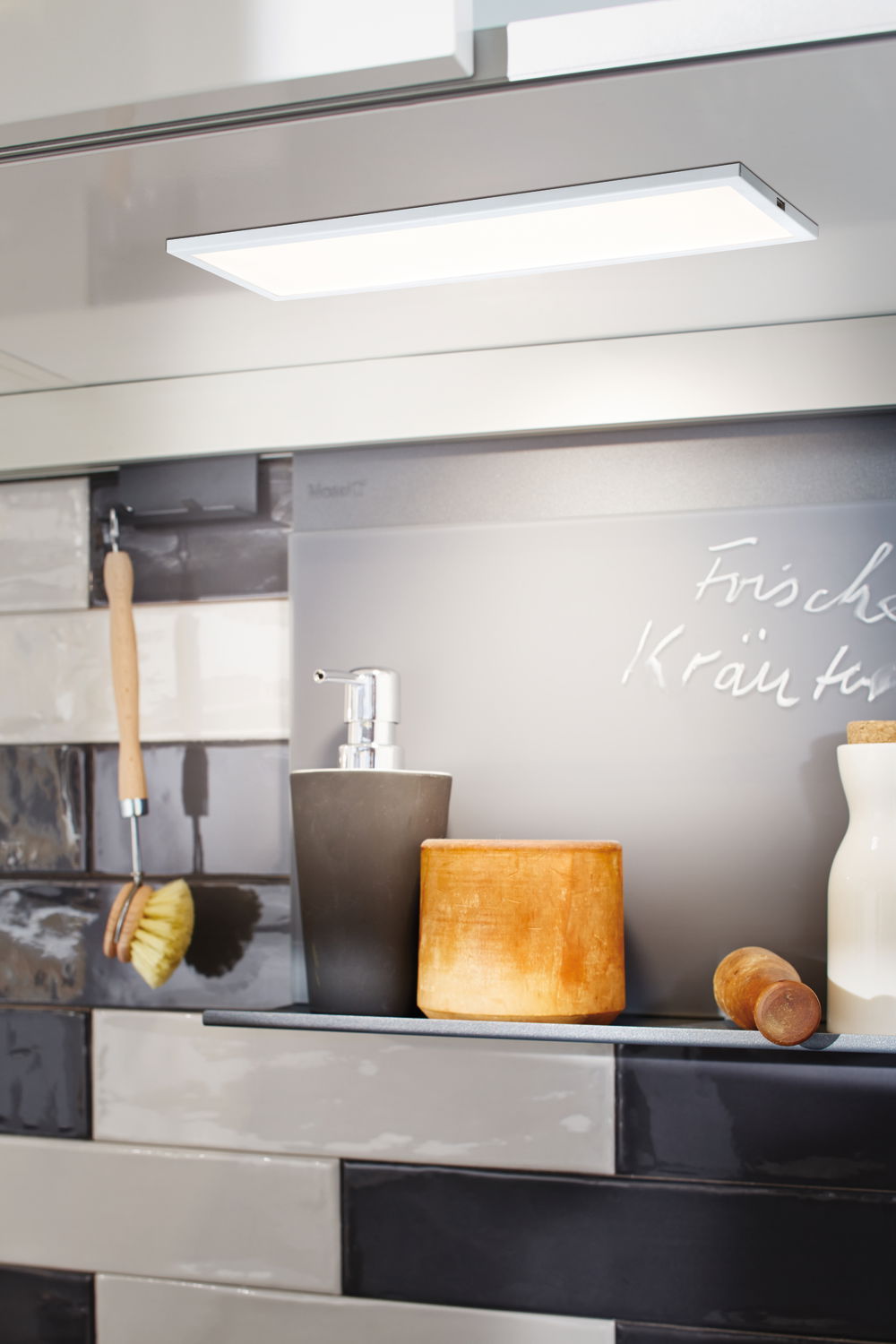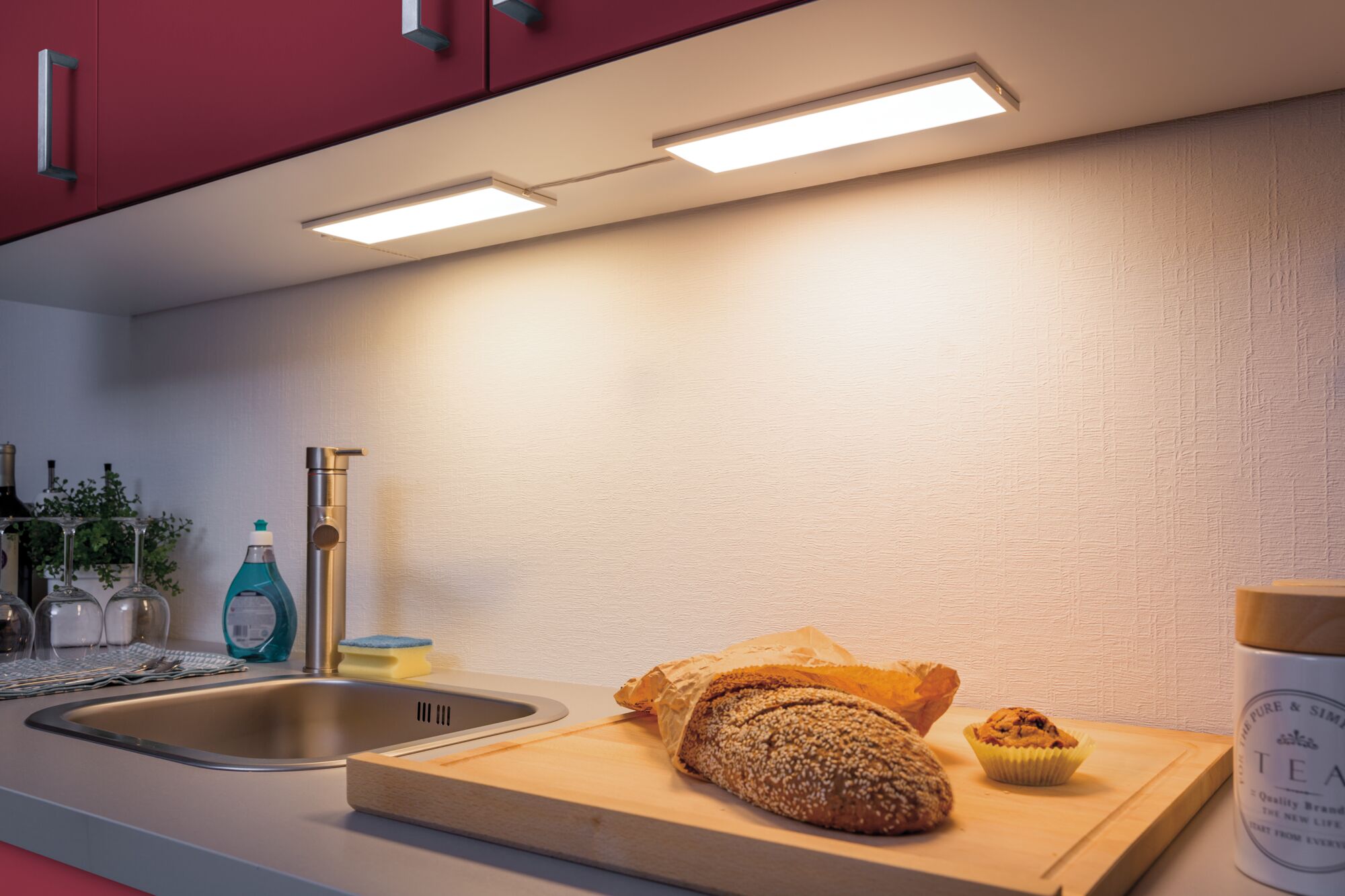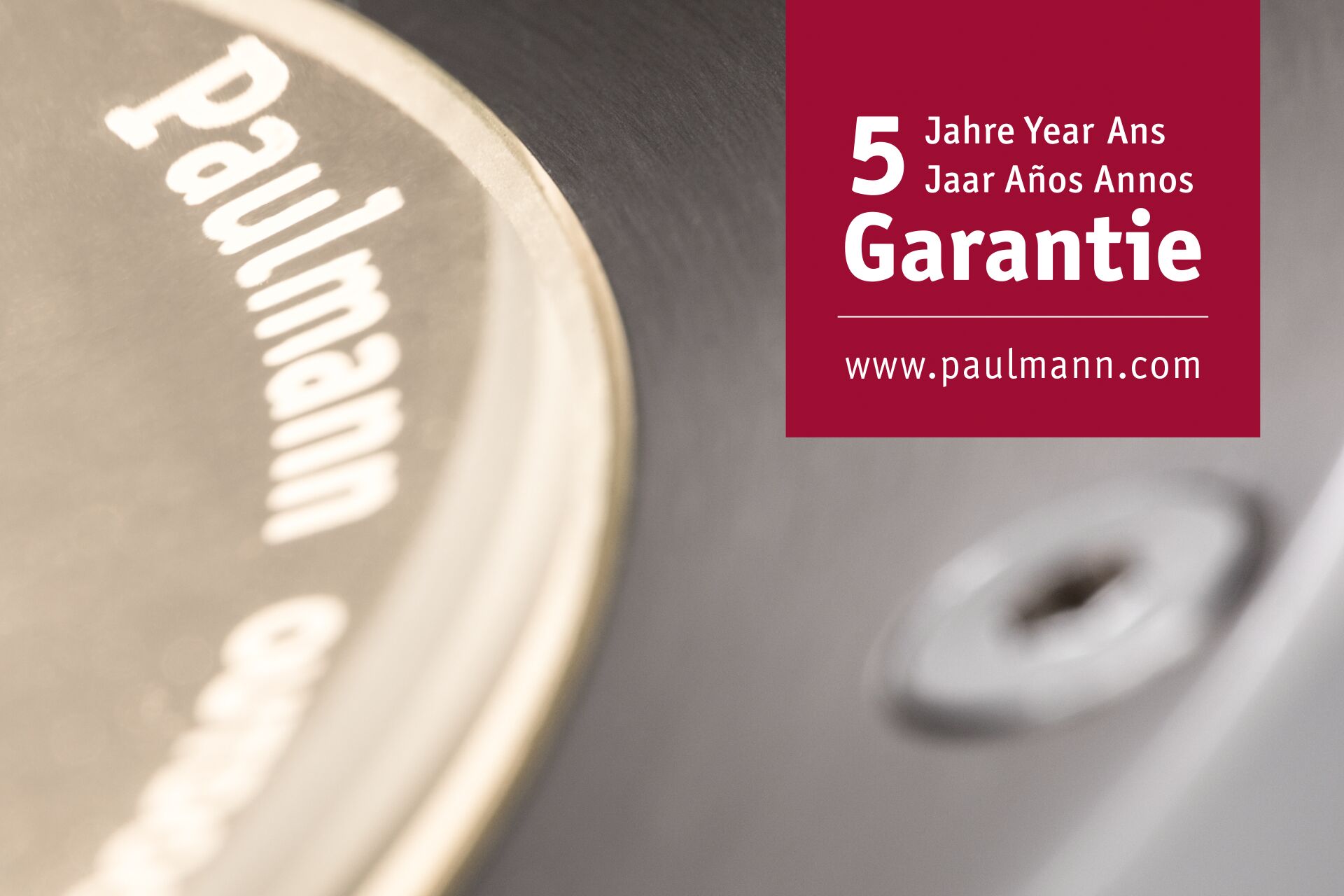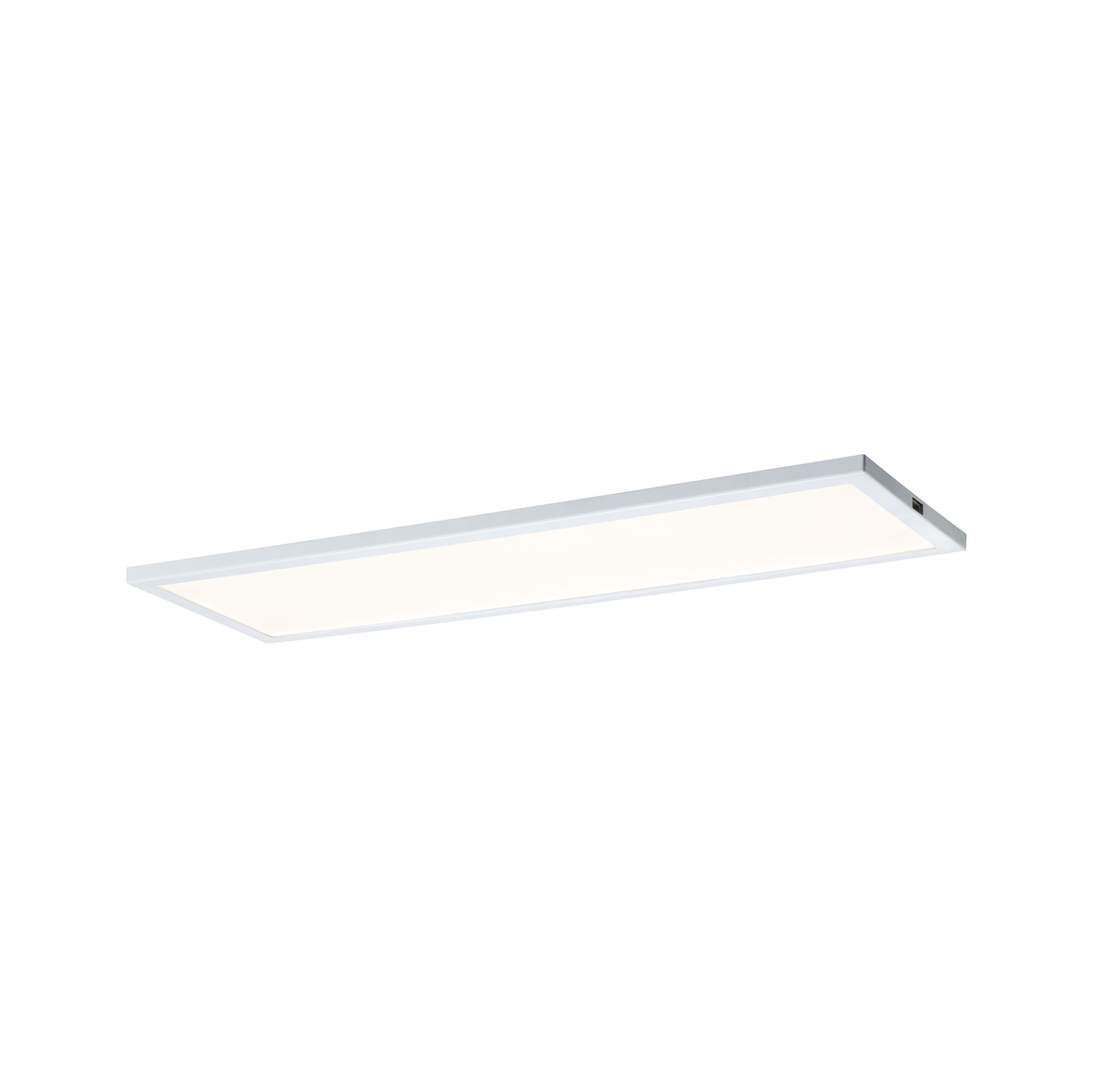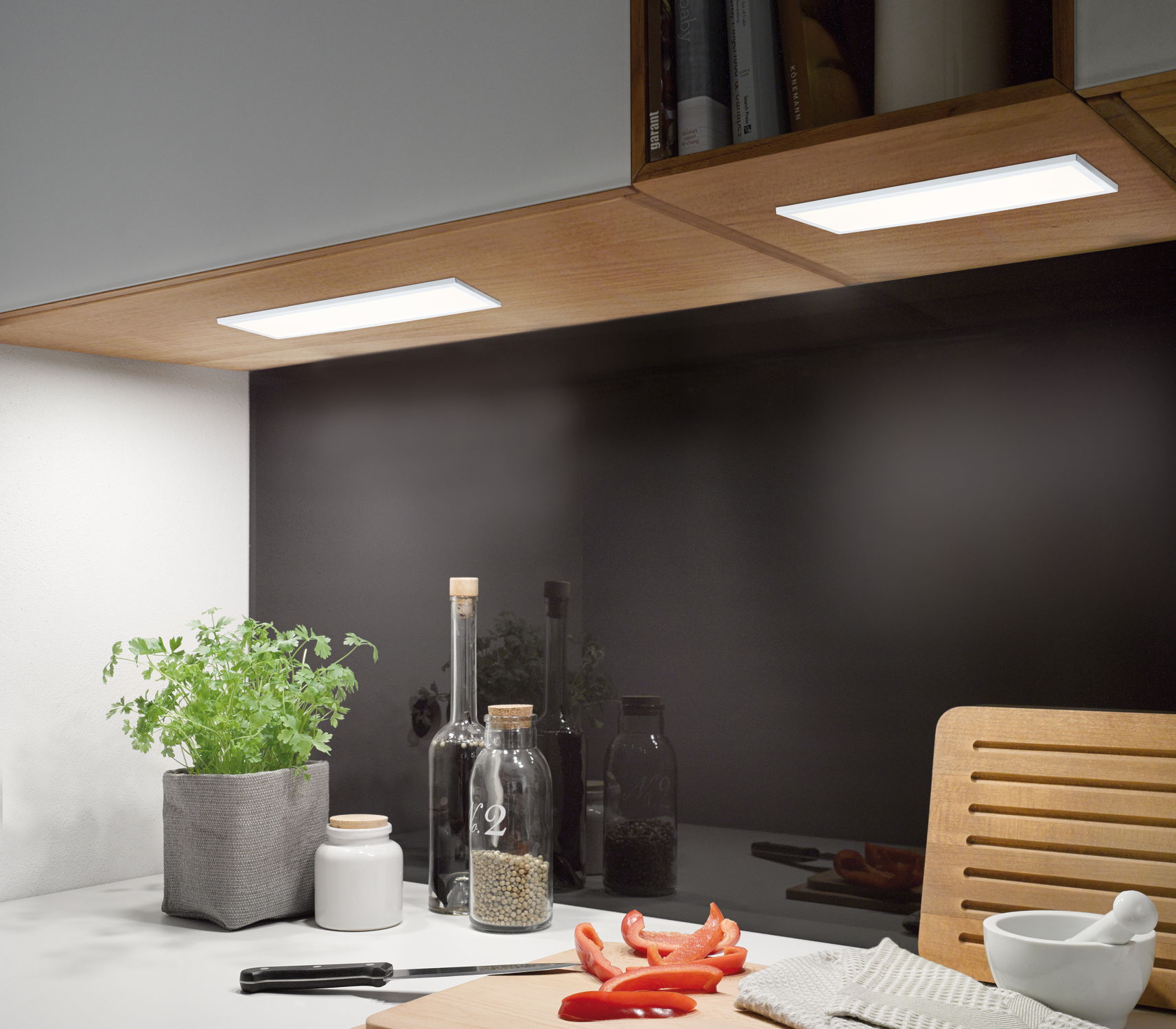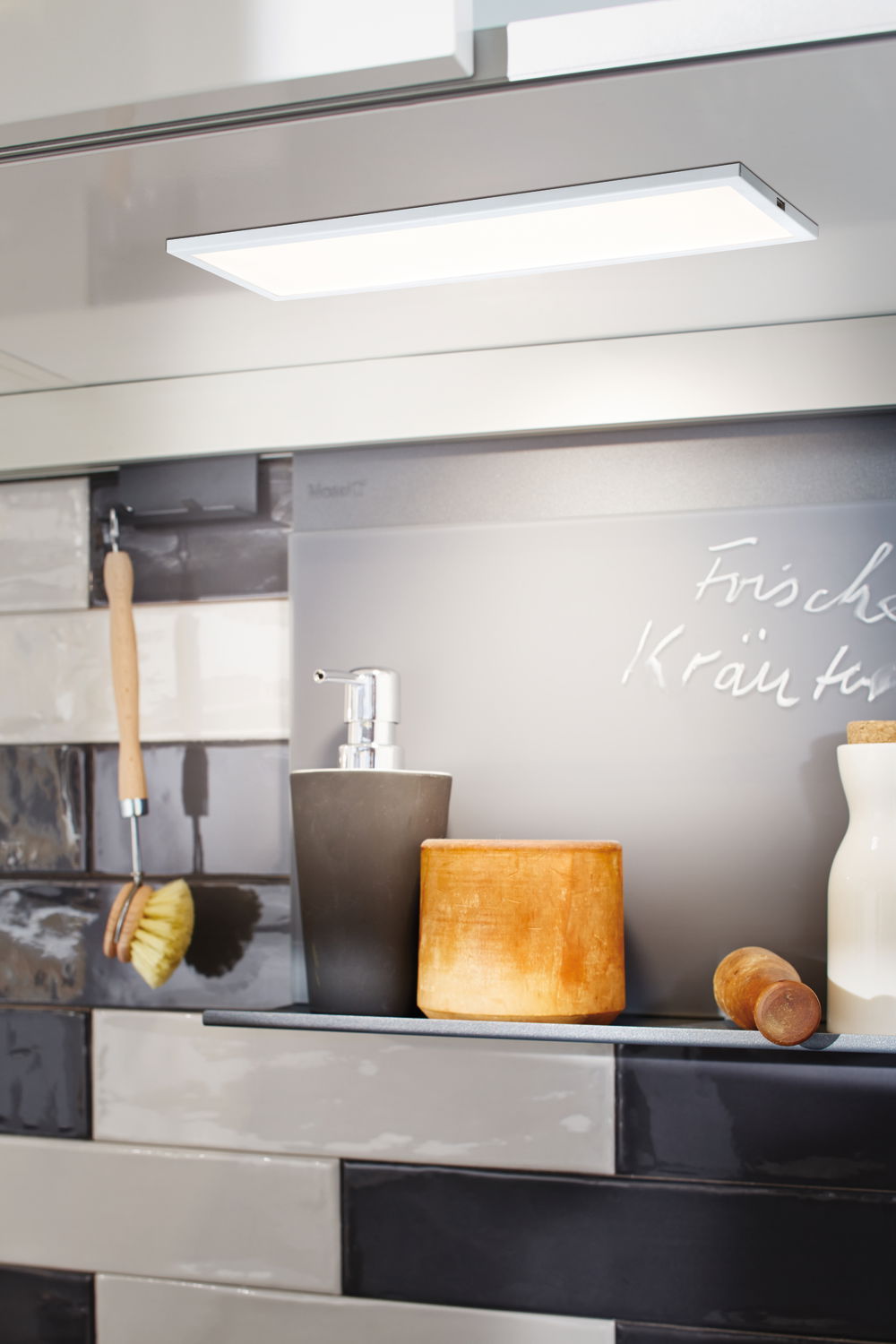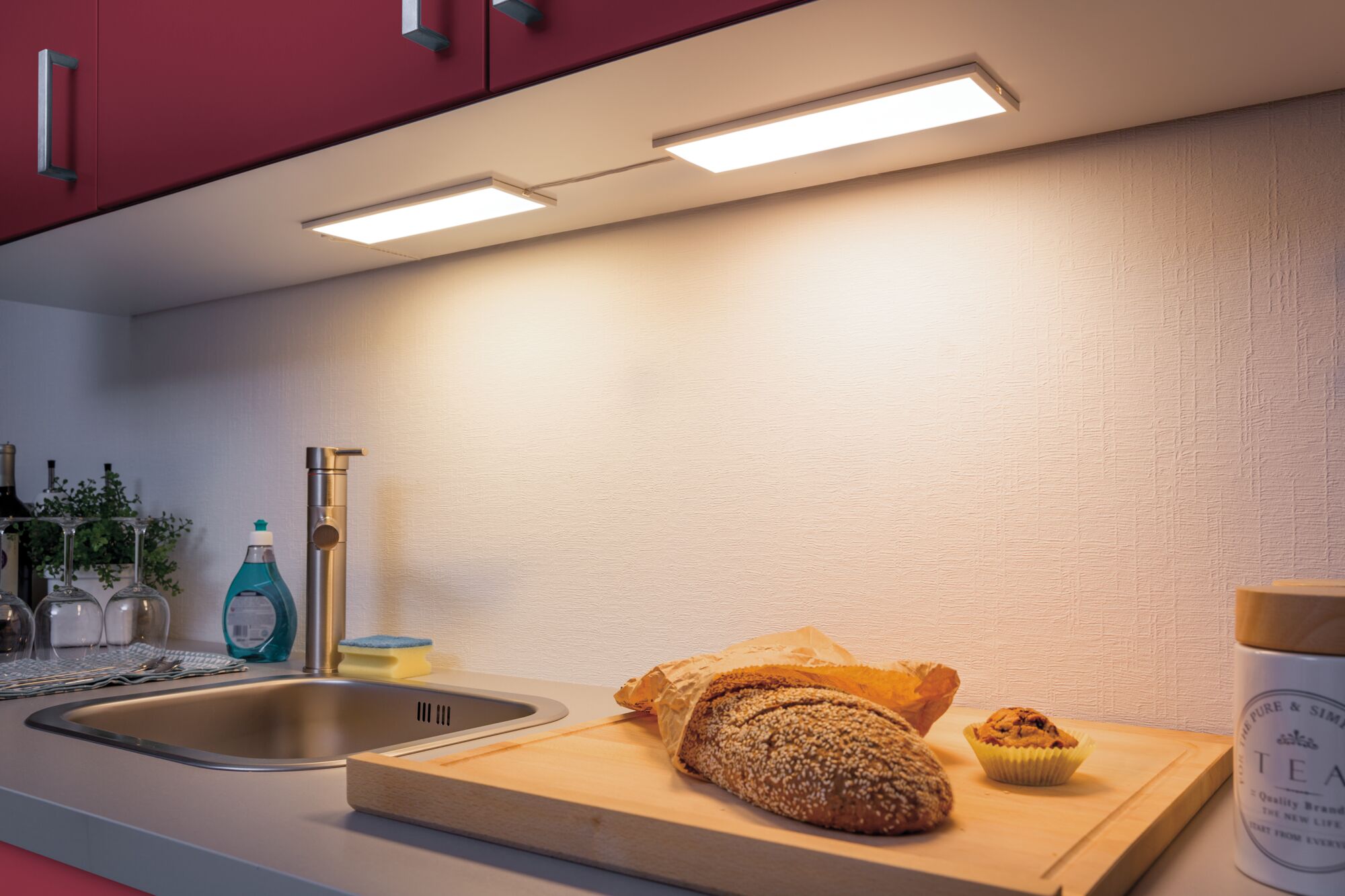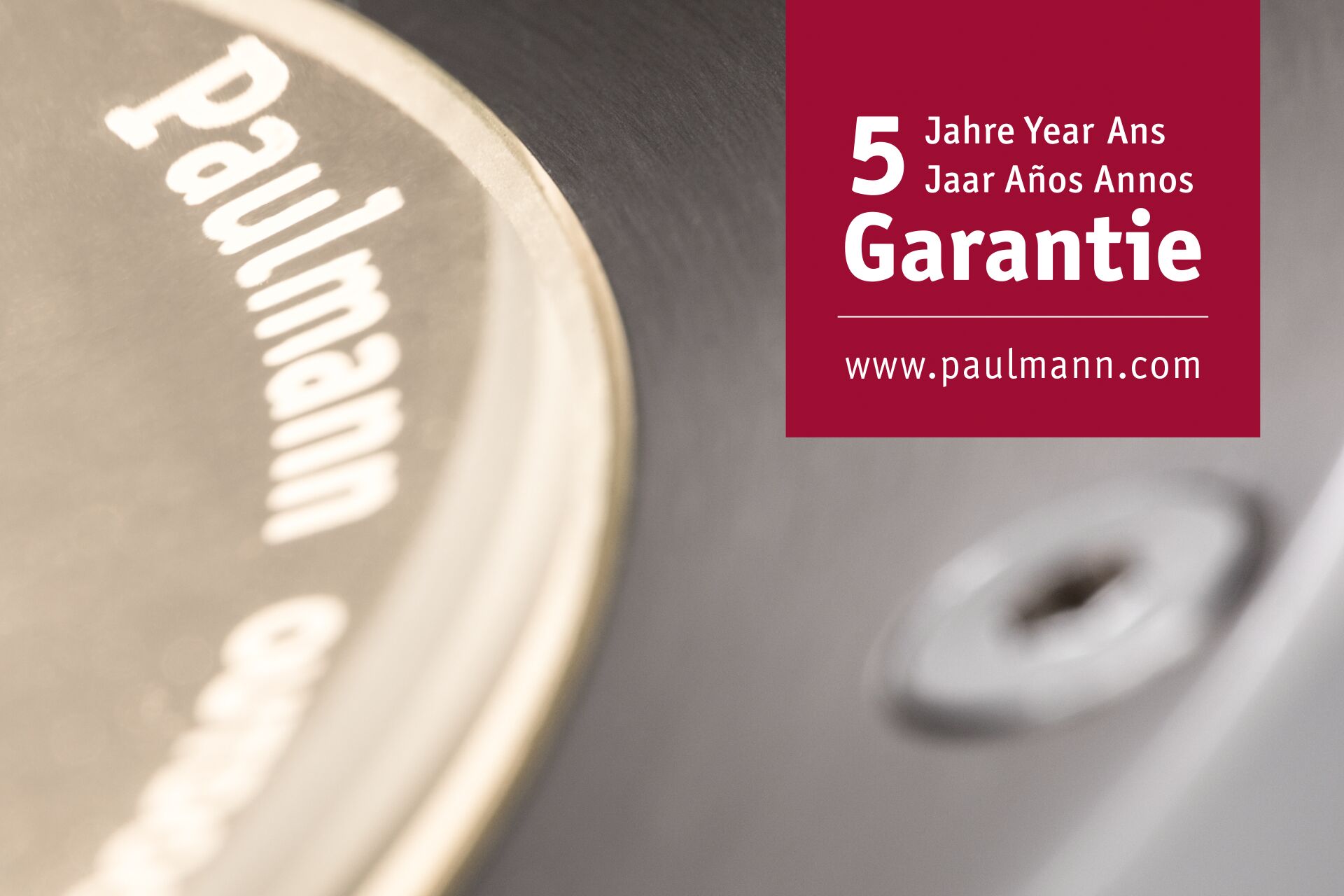 Large-area lighting for optimum illumination of the working surface
Single panel for extending the basic Ace set
Energy-saving LED technology conserves up to 80% energy in comparison to conventional filament lamps
LED Under-cabinet luminaire Ace 300x7mm 520lm 2700K White/Satin dimmable
Especially in the kitchen, under-cabinet luminaires cast direct light on all working surfaces and make sure you have a good view of everything. The innovative Ace panel provides wide-area light without forming shadows. It is quickly and easily mounted using the supplied Velcro pads, or is inserted in the permanently bolted clip holder. The basic set can be extended to a total of three panels, so that larger surfaces can also be illuminated. The system can be switched and dimmed as you wish by means of a touch sensor.
Large-area lighting for optimum illumination of the working surface
Single panel for extending the basic Ace set
Energy-saving LED technology conserves up to 80% energy in comparison to conventional filament lamps
Color temperatur: 2700K - Warm white
Incl. 20 cm connecting cable
Dimension
Dimensions (Height x Width x Depth)
H: 100 x B: 300 x T: 7 mm
Design and Material
Colour
White, Satin
Material
Metal, Plastic
Connections
Plug-and-socket connector
Plug-and-socket connector
Energy consumption
energy efficiency (A to G)
F
Service life
lifetime
30.000 h
Rated life time
30000 h
Light Characteristics
Color temp.
2700 K
Useful luminous flux
520 lm
Luminous flux LED module
580 lm
color temp
2.700 K
Color rendering index
> 80 Ra
Rated luminous flux (Lumen)
520 lm
Lamp Features
Component parts
7,5 W
Technique
LED
Dim
with touchdimmer
Dimmable
Yes
Incandescent Equivalent
46.5 W
Inclusive lamp
✓
Number of component parts
1x
protection class
protection class III
Replacable
3 Lightsource is not replaceable, the complete lighting must be replaced.|4 Control gear is replaceable without damage the lighting fixture by enduser.
Labelling
MM symbol
MM symbol
WEEE-Reg.-No
DE 39236390