LED Recessed luminaire
Nova Plus Coin Swivelling
round 84mm 50° Coin 6W 470lm 230V dimmable 2700K Brushed iron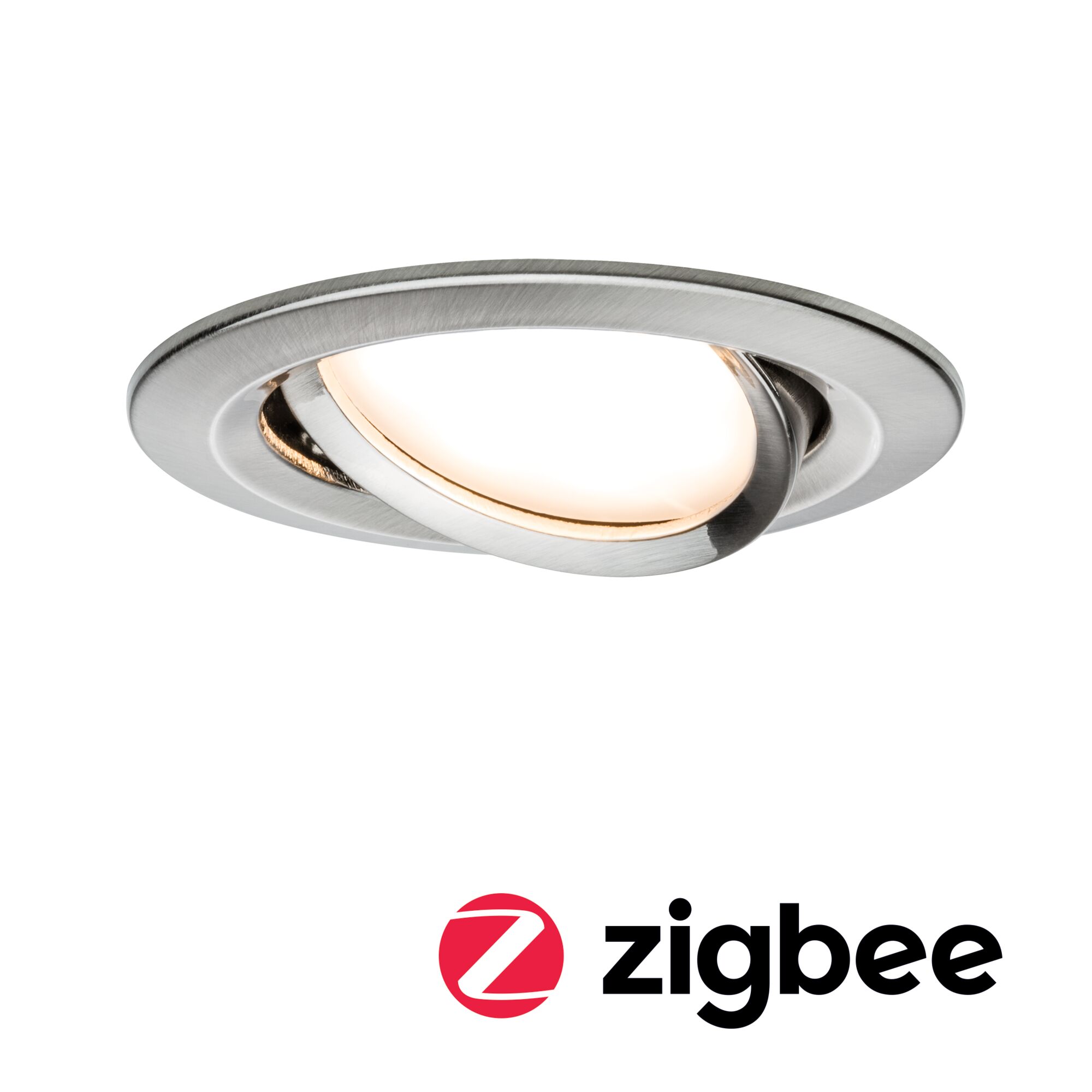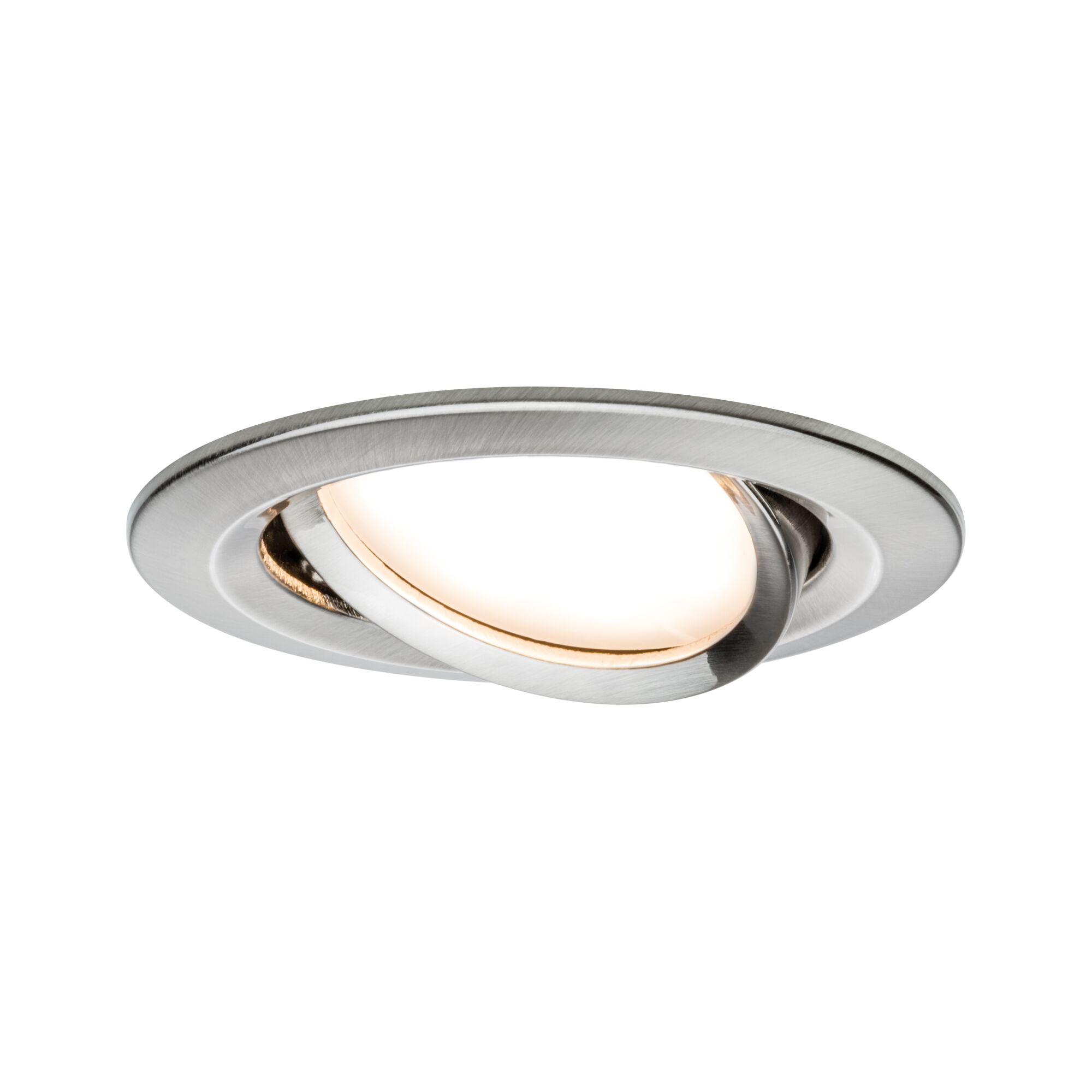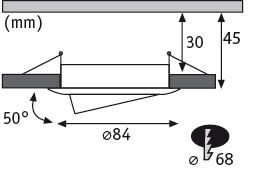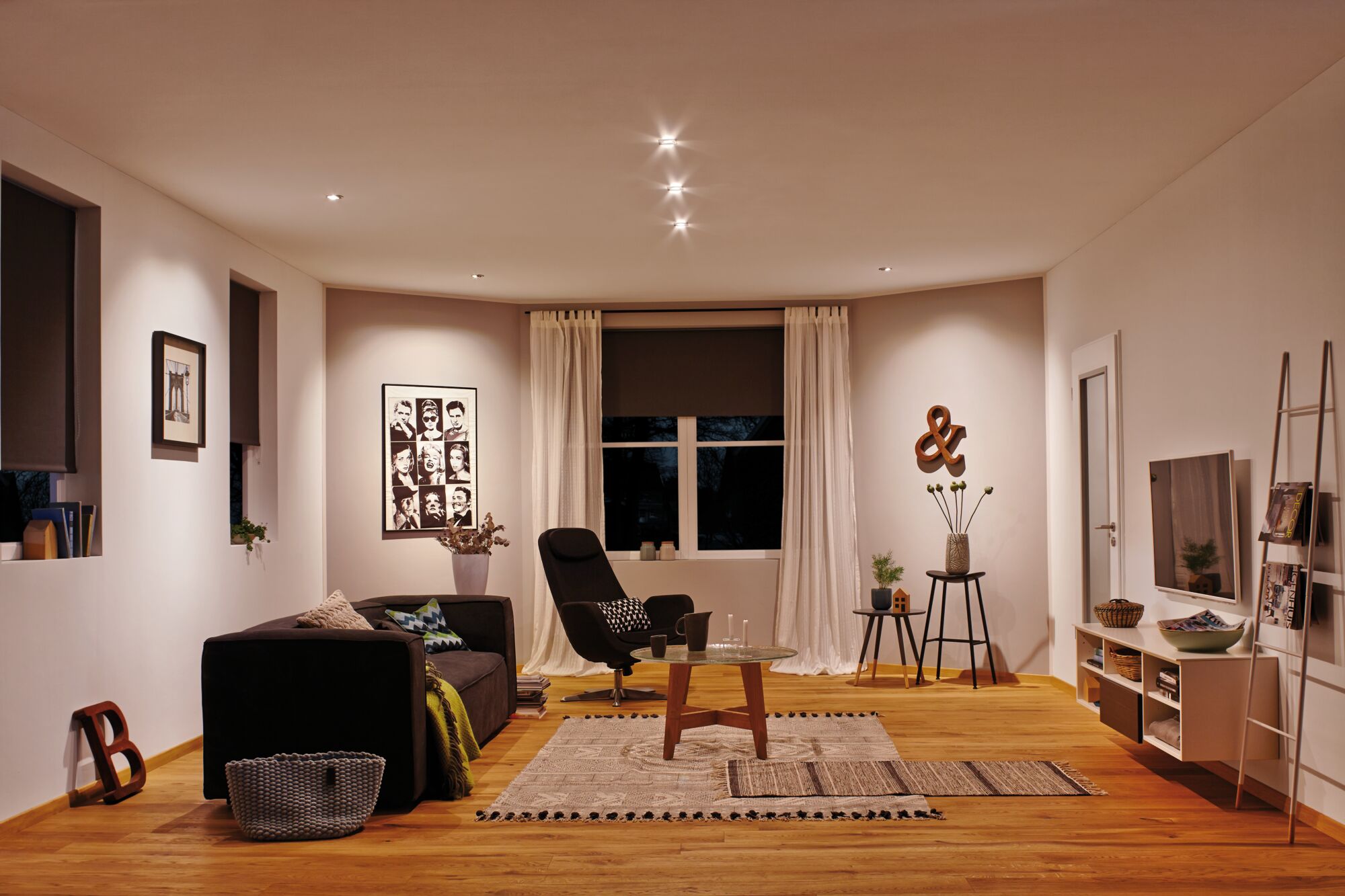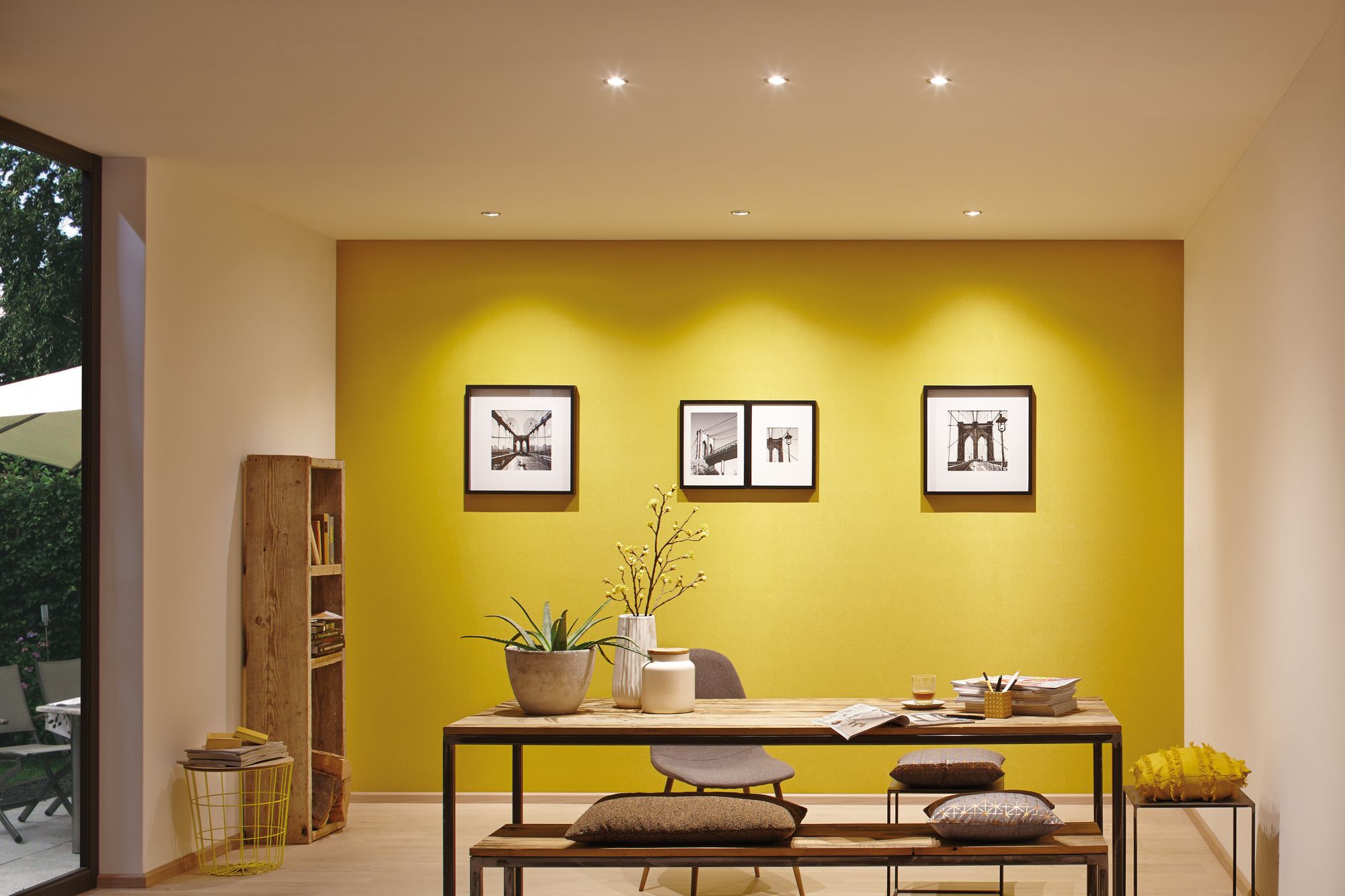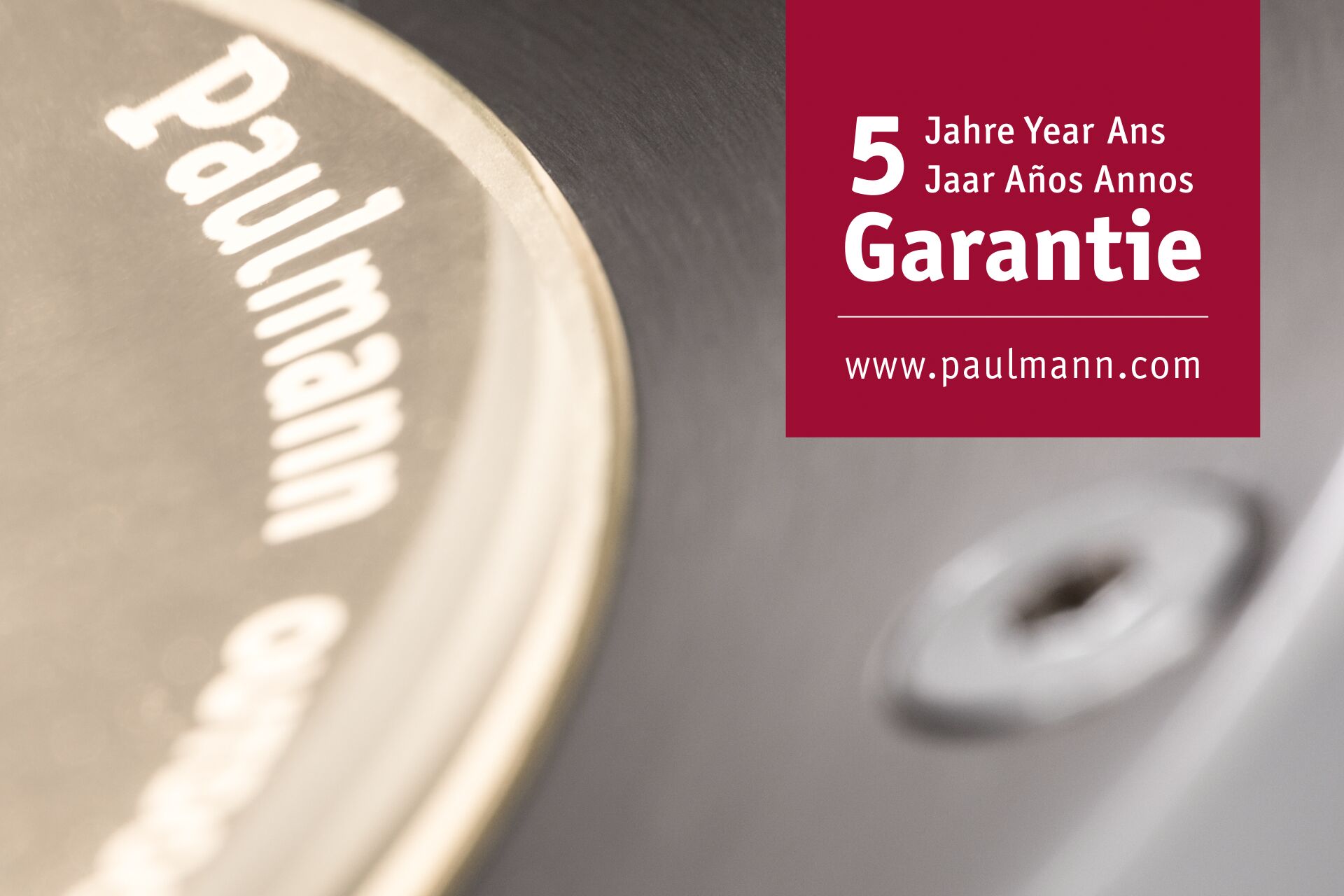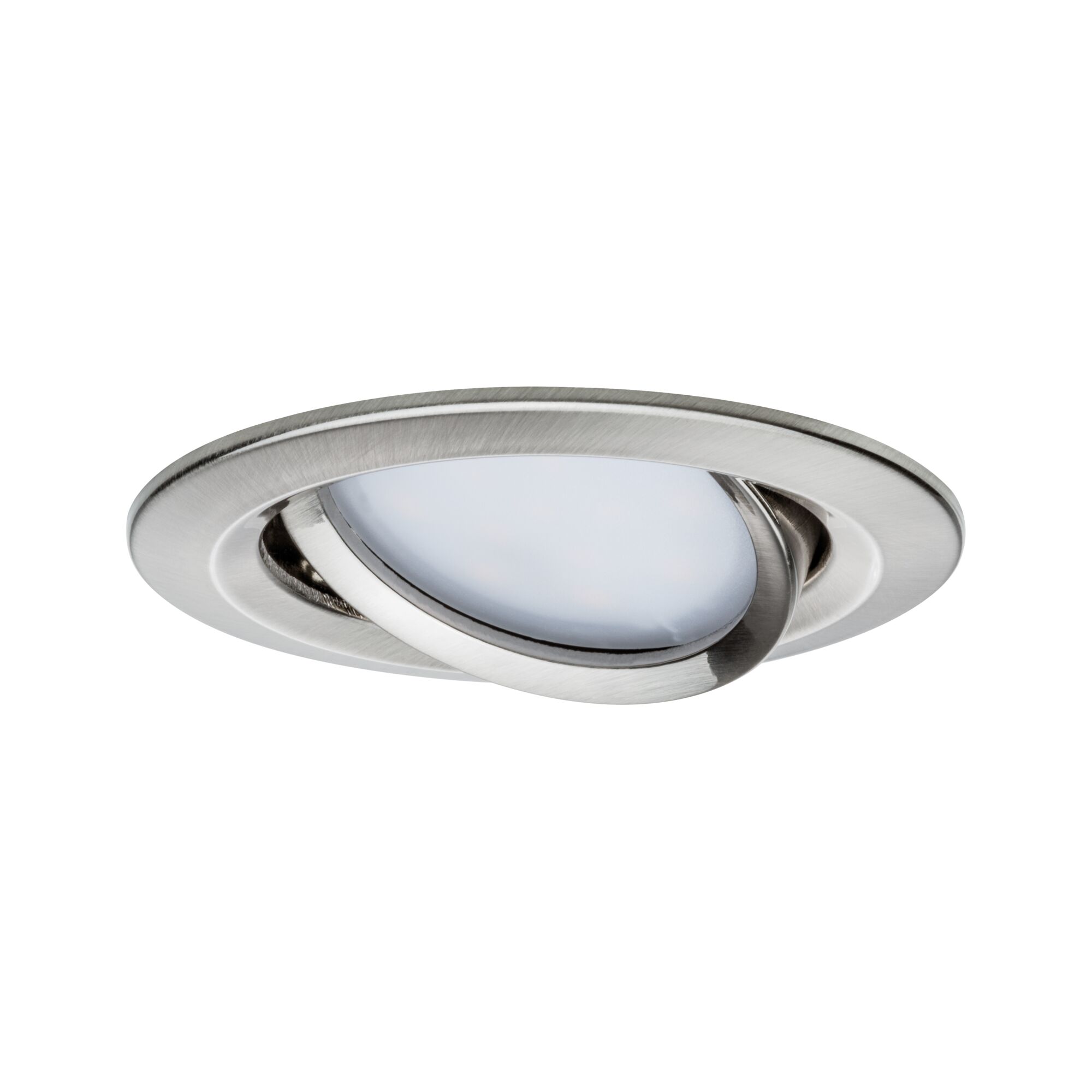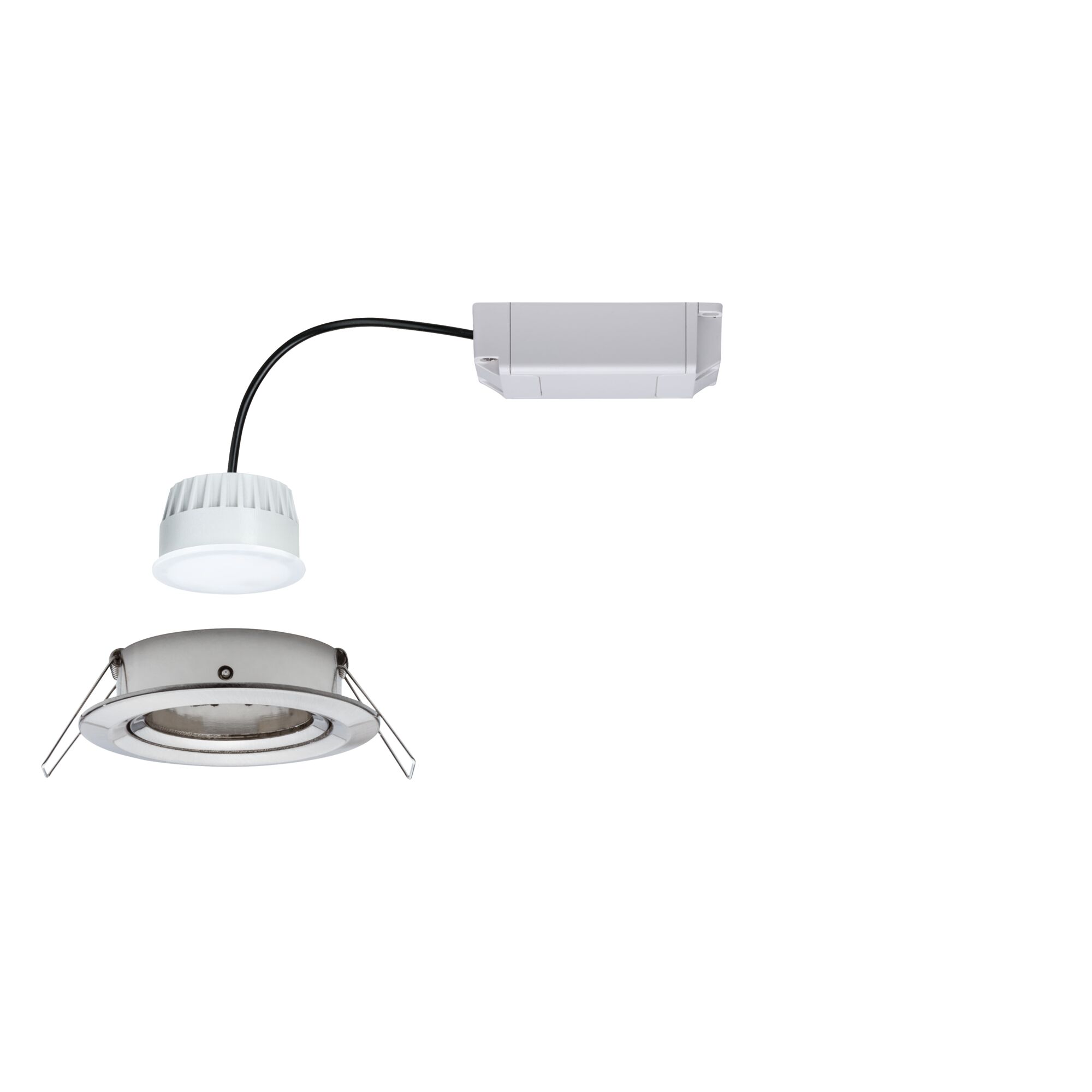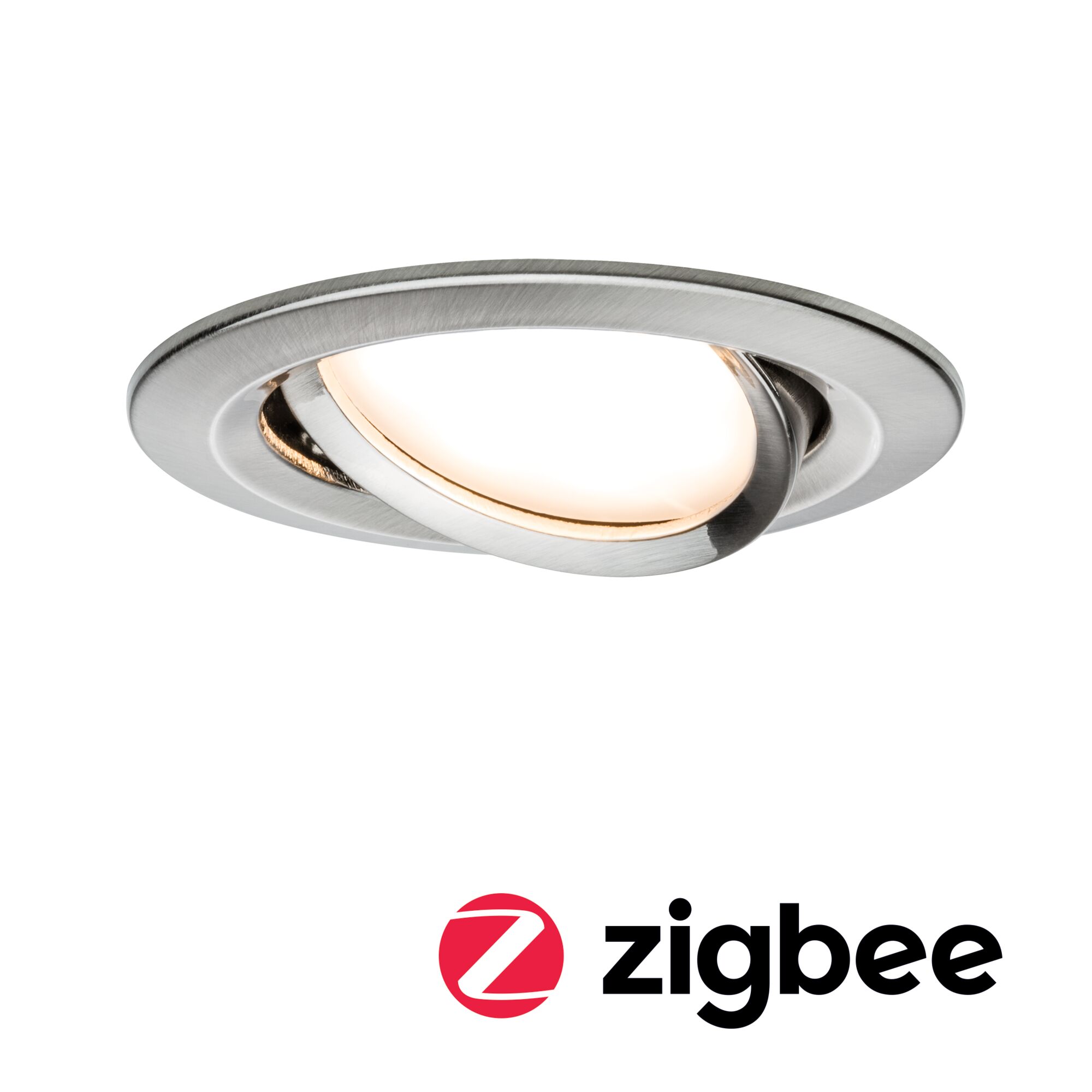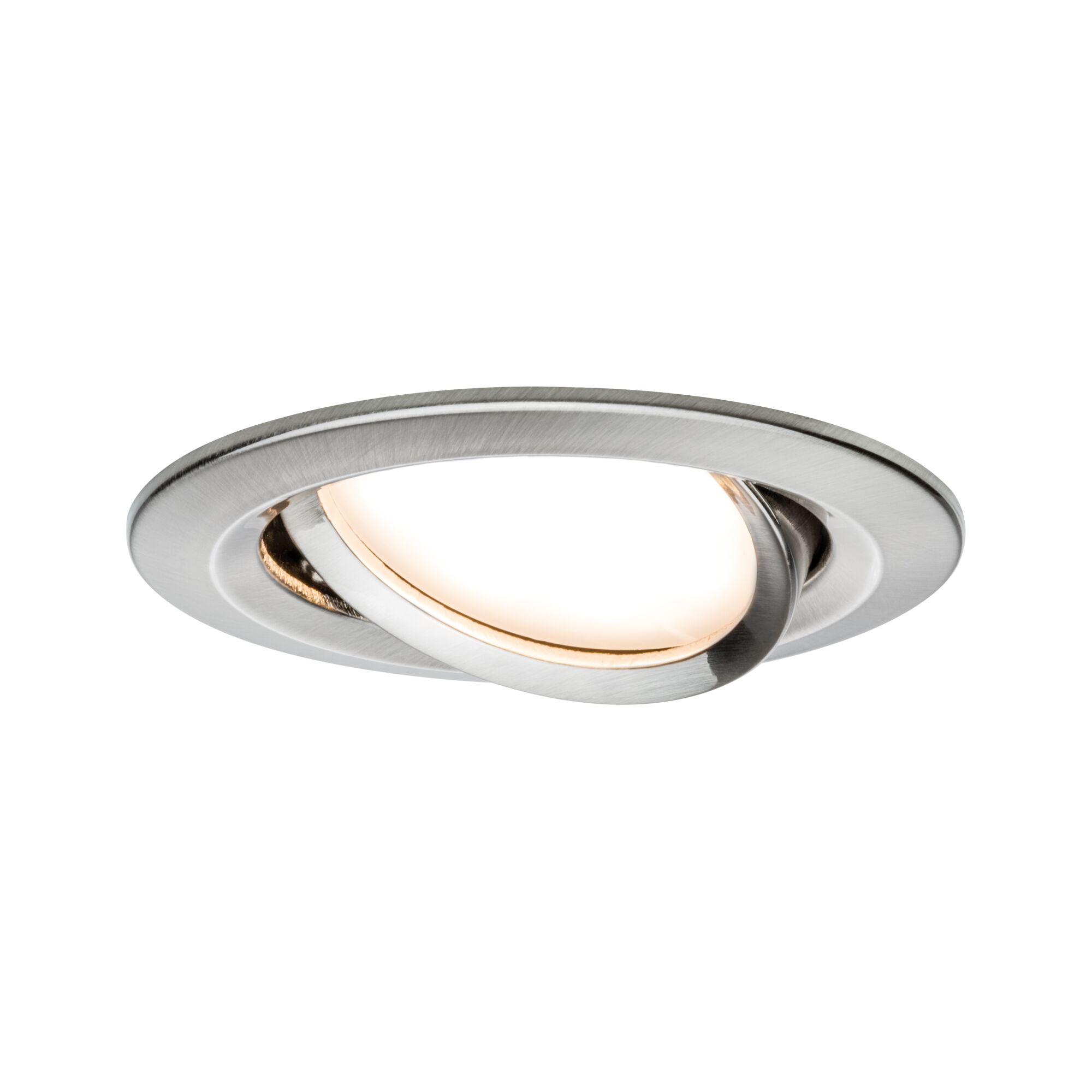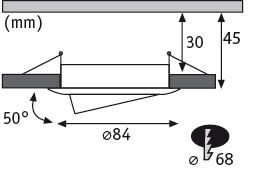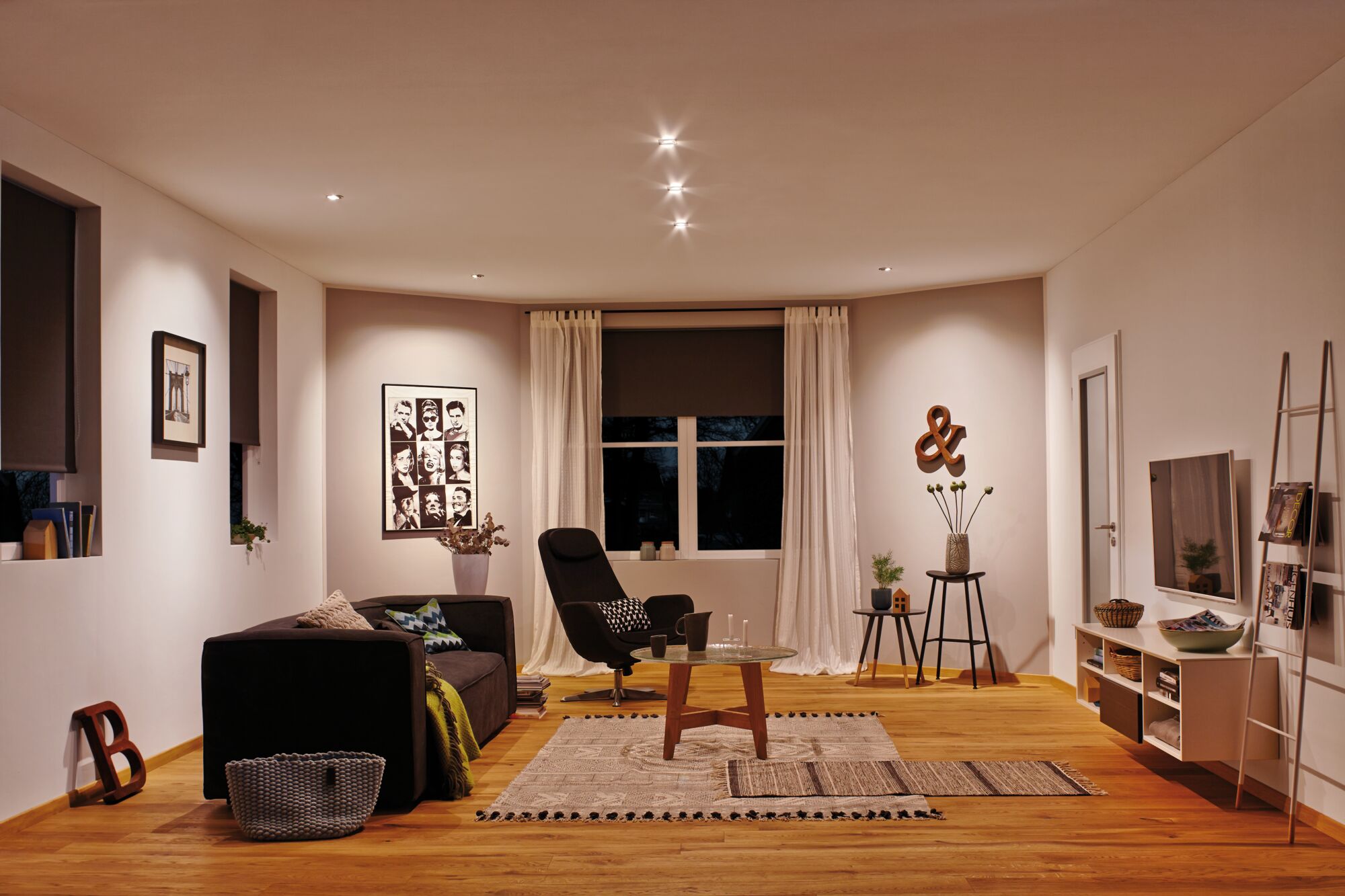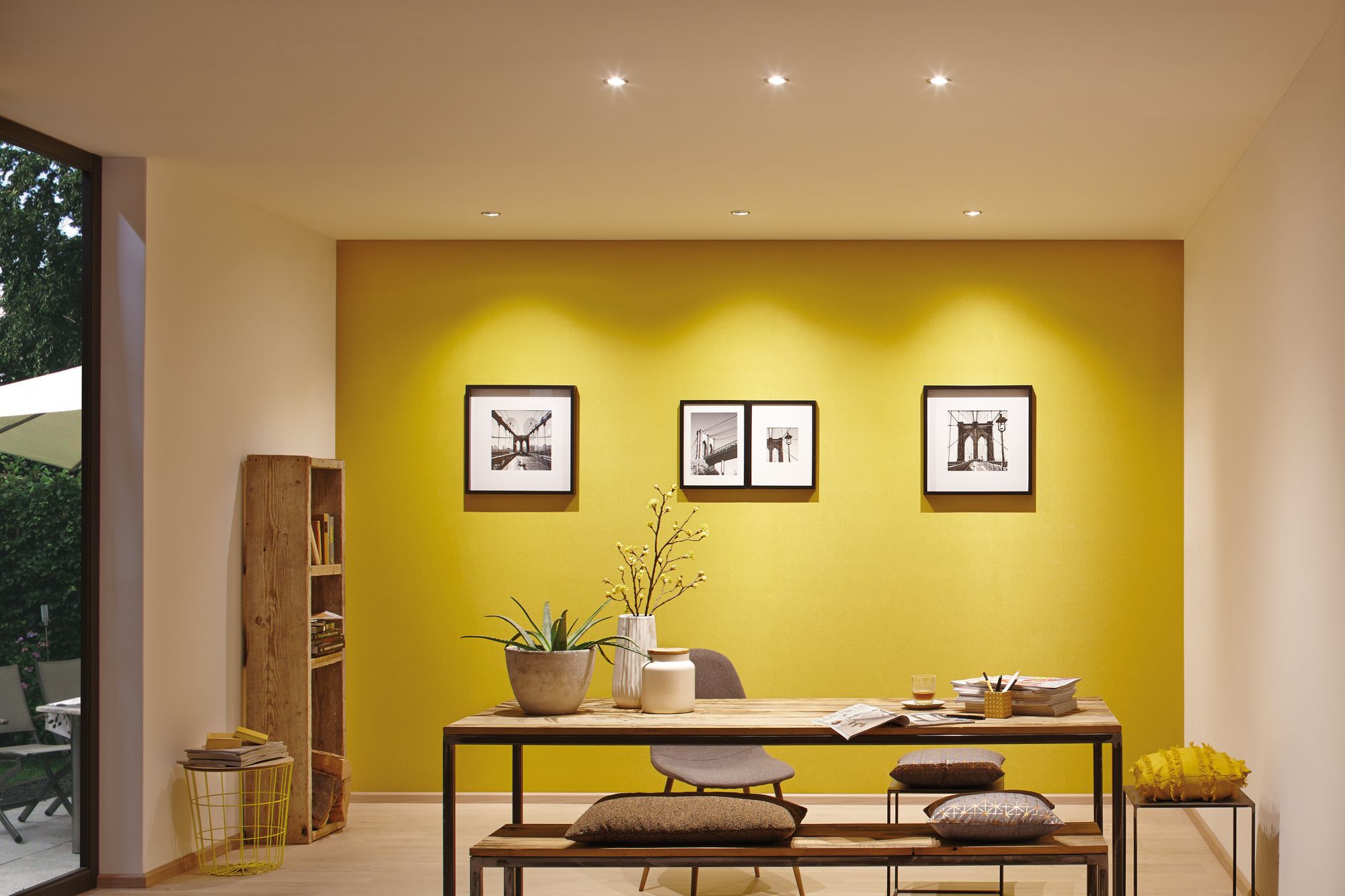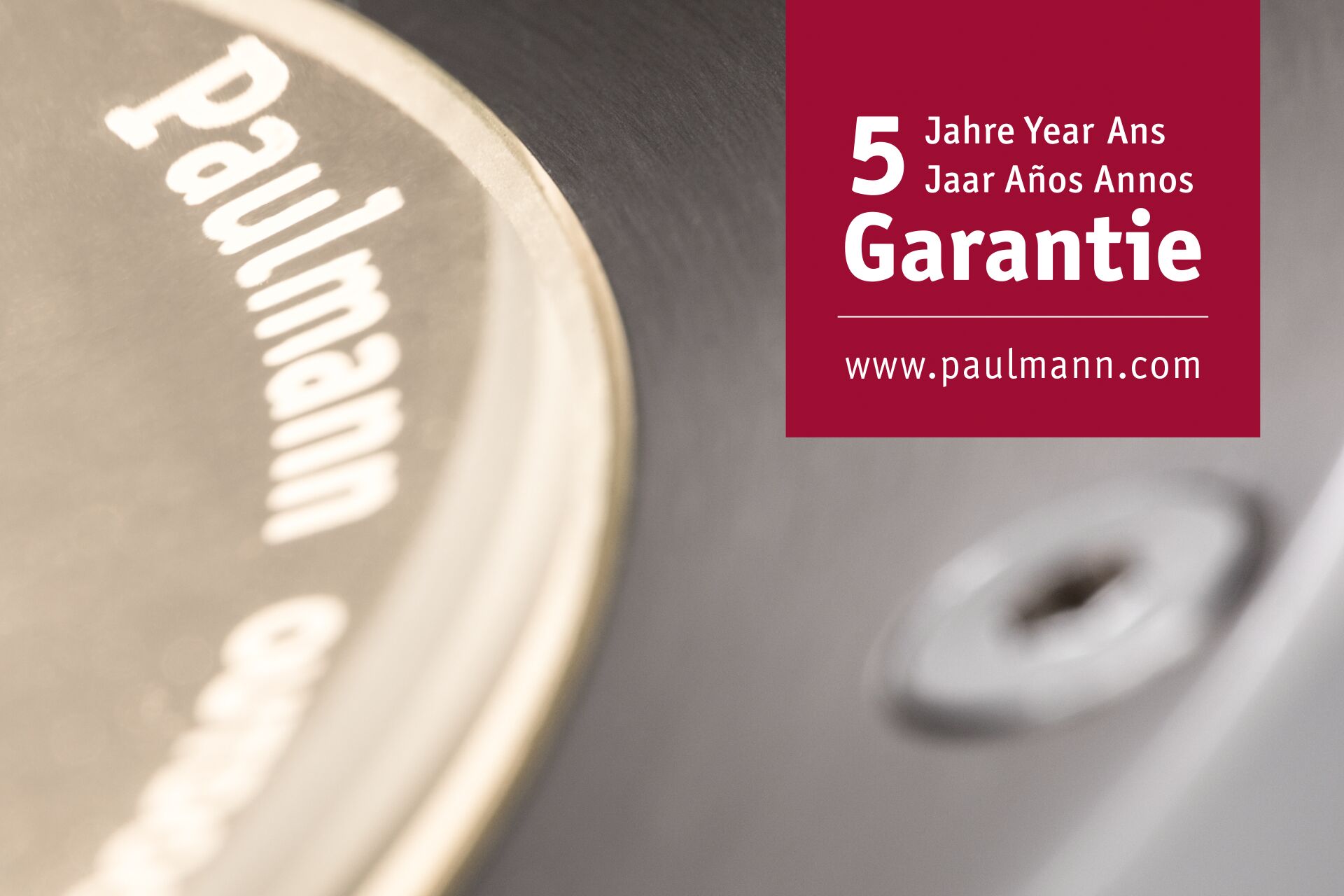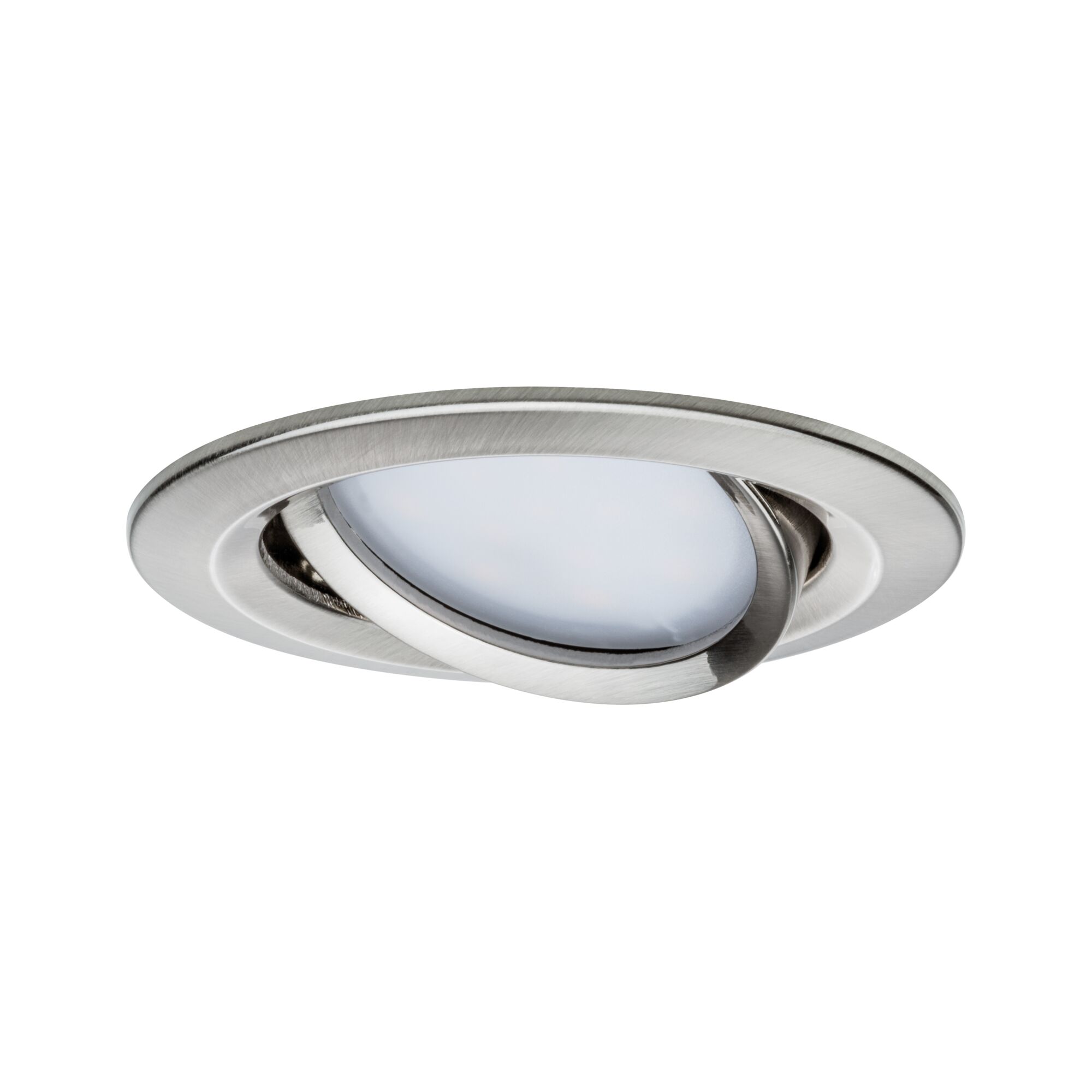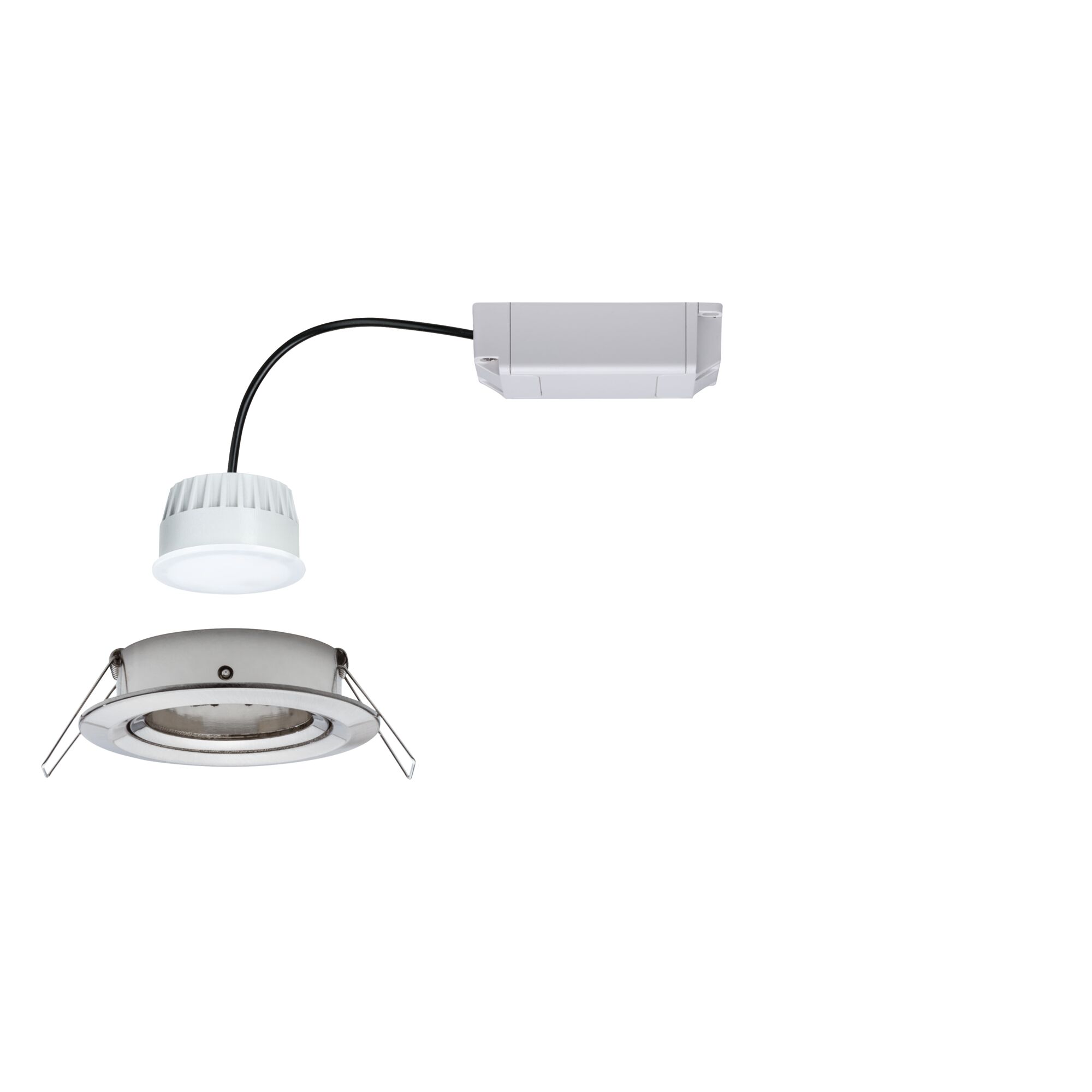 Usable with smart home gateways that have a Zigbee interface
can be controlled with the Smart Home Zigbee remote control
bidirectional data transfer
LED Recessed luminaire Smart Home Zigbee Nova Plus Coin Swivelling round 84mm 50° Coin 6W 470lm 230V dimmable 2700K Brushed iron
The Nova Plus recessed spotlight, made of aluminium in brushed iron, offers excellent lighting, an attractive design and high energy efficiency. The recessed spotlight is suitable for new installations as well as for replacing existing installations. The 230 V direct connection means easy and unlimited interlinking of the luminaires; no transformer required. The continuous dimming function enables you to adjust the brightness to your individual mood and ensures bright light to work in and a cosy living atmosphere. The luminaire is Zigbee-compatible. Zigbee is a radio transmission protocol that links up the devices of several manufacturers. This allows not only the centralised control of lighting; shutters, heating and alarm systems, for example, can also be integrated. To operate the control, you can choose between the Smart Friends Box, a gateway for the same standard by a different manufacturer, or a Smart Home Zigbee hand-held transmitter. Individual components can be addressed, or switched on and off in groups as lighting scenarios.
Usable with smart home gateways that have a Zigbee interface
can be controlled with the Smart Home Zigbee remote control
bidirectional data transfer
for 230 V direct connection
Can still be switched on and off with the light switch
Color temperatur: 2700K - Warm white
Infinitely dimmable
Dimension
depth of hollow wall
30mm
Mounting depth
45mm
Ø
84mm
Mounting hole
68mm
Form
round
Depth of hollow wall
30mm
Design and Material
stainless
stainless alu
Colour
Brushed iron
Material
Aluminium zinc
Installation
can be used with the following dimmers
Paulmann SmartHome Zigbee Gent 500.67
Installation site (recommendation)
Ceiling mounting
Energy consumption
energy efficiency (A to G)
G
Service life
lifetime
30.000h
Light Characteristics
Color temp.
2700K
Beam angle
100°
Useful luminous flux
470lm
color temp
2.700K
colour consistency
<= 6 Step of the MacAdam ellipse
Color rendering index
> 80Ra
Lamp Features
Component parts
6W
Dimmable
Yes
Compatible Smart Home technology
Zigbee
Swivel range
50°
Technique
LED
Socket
Coin
IP protection
IP23 ceiling mounting
Incandescent Equivalent
41 W
Dim
with Smart Home
Inclusive lamp
✓
Number of component parts
1x
protection class
protection class II
Radio frequency
2,4 GHz
Radio range
20m
Replacable
2 Lightsource is replaceable without damage the lighting fixture by electrician.
Transformer
apparent power
13VA
Labelling
MM symbol
MM symbol
WEEE-Reg.-No
DE 39236390
Empfohlene Leuchtmittel
Zubehoer