CorDuo

Cable system
Comet Individual Spot
GU5,3 max. 50W dimmable 12V Black matt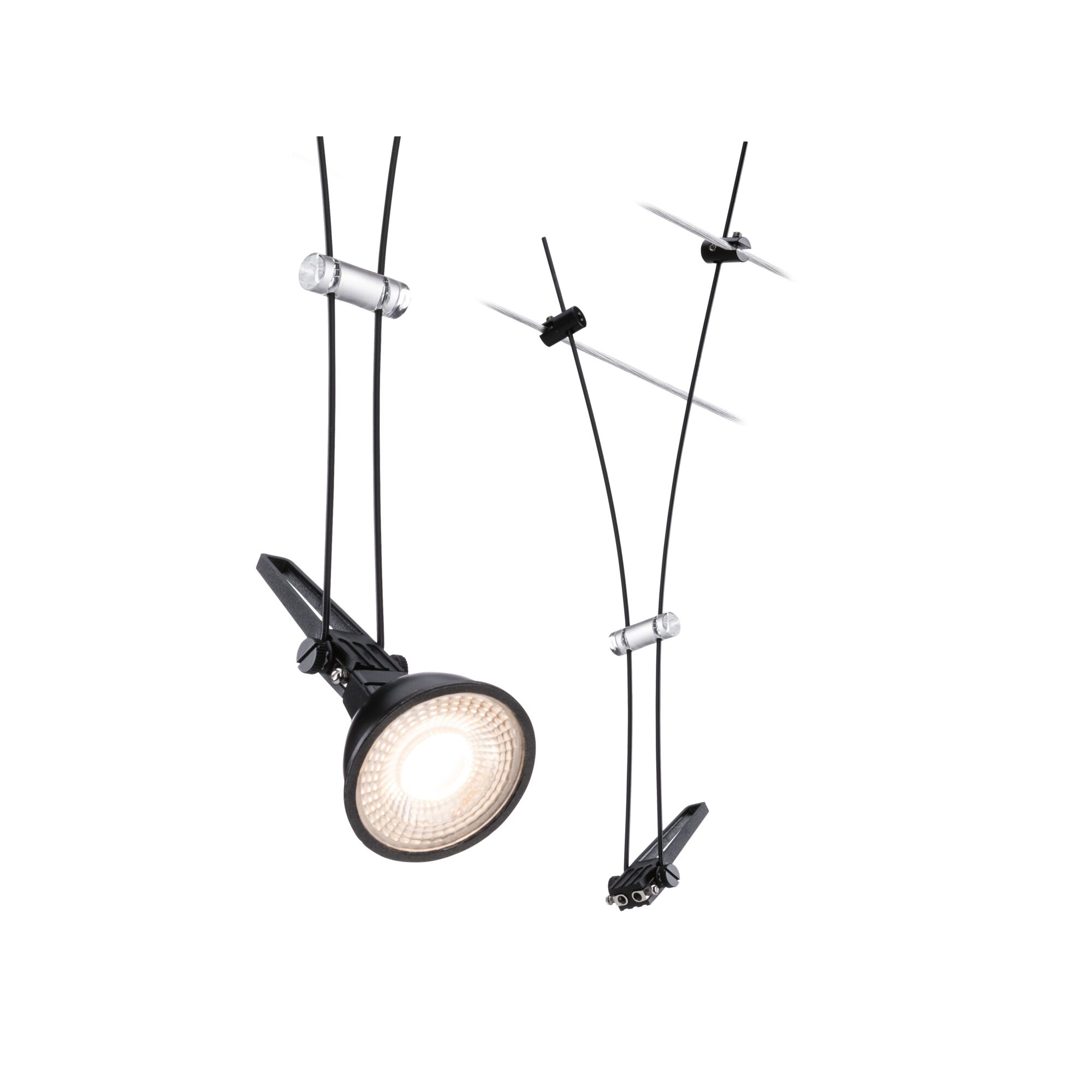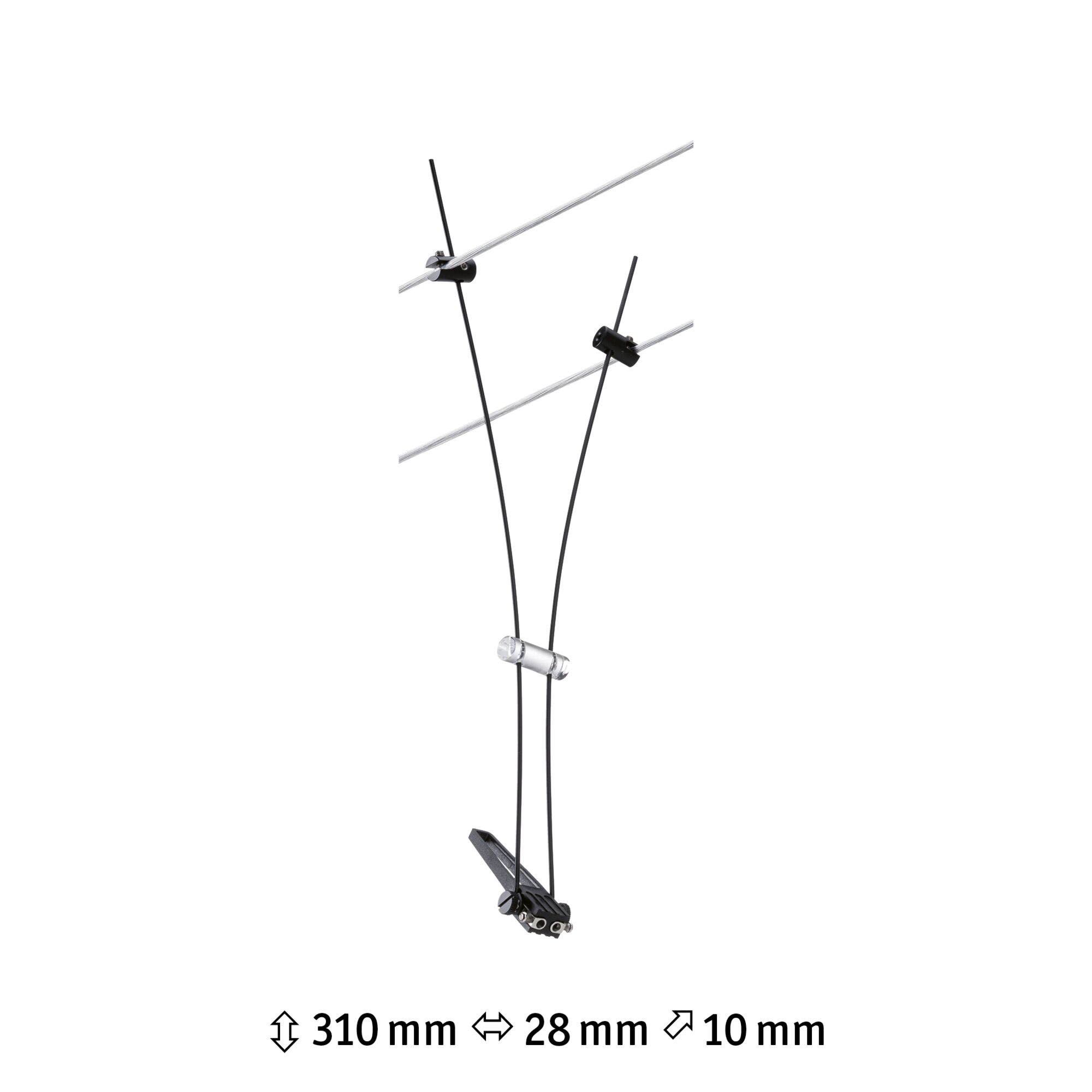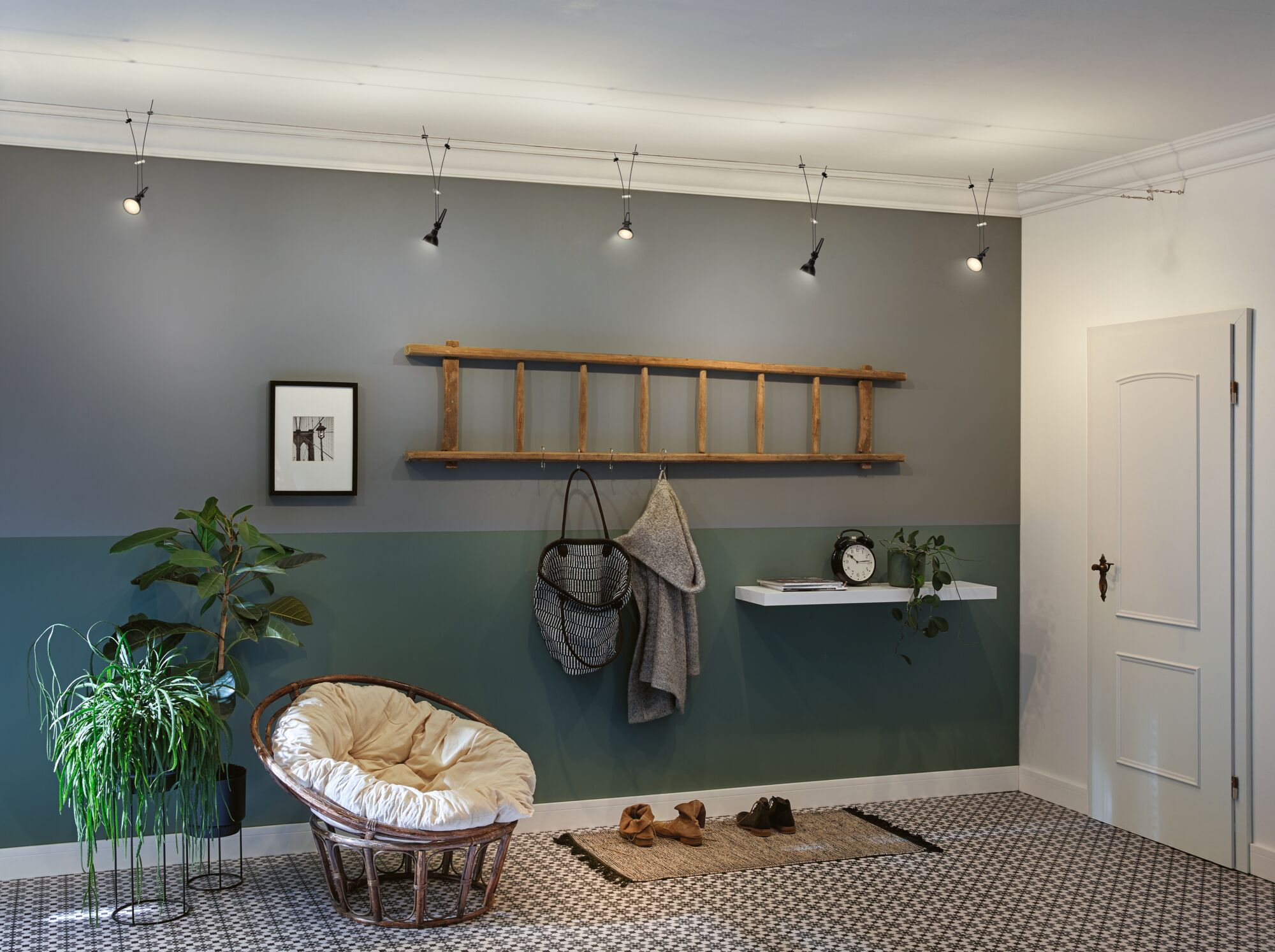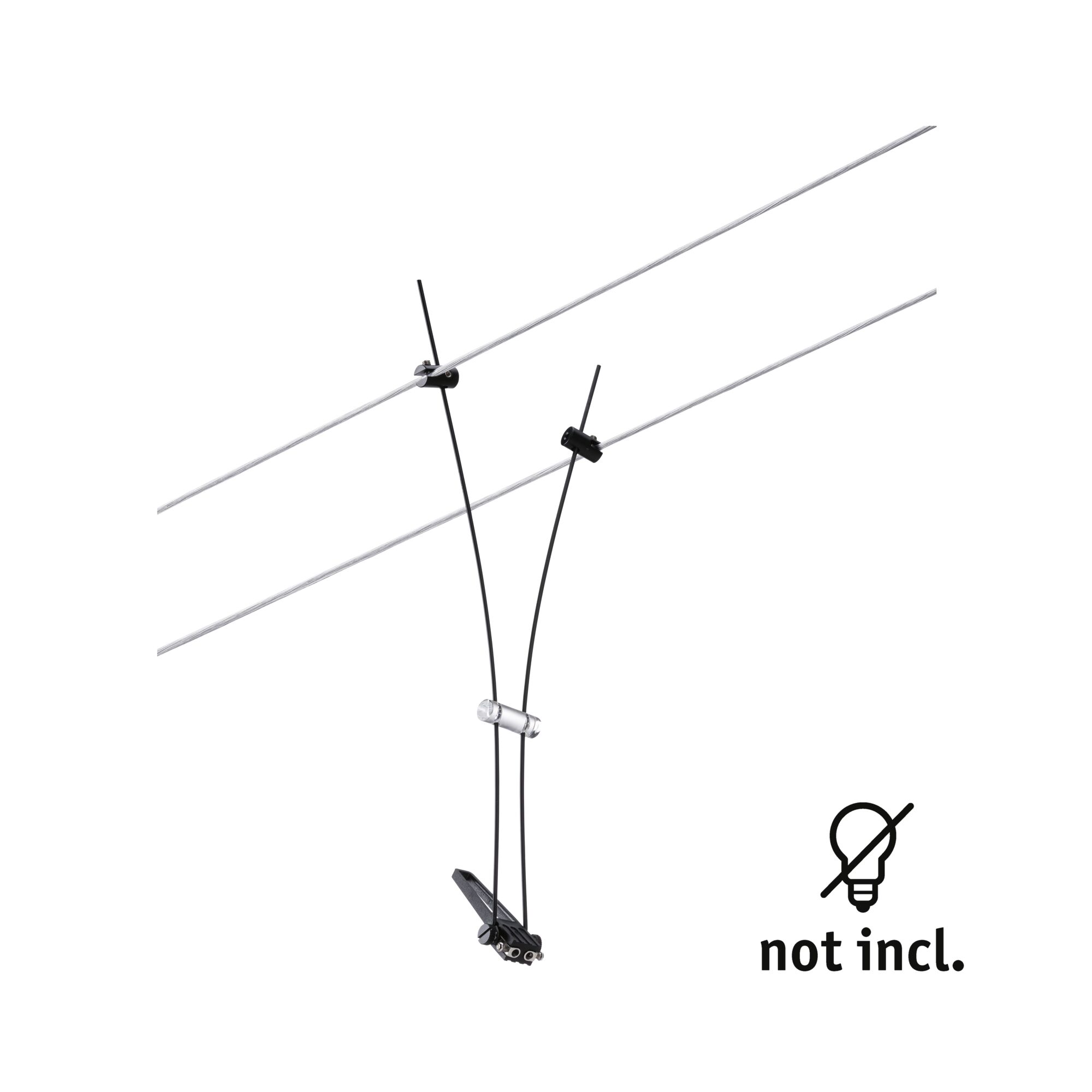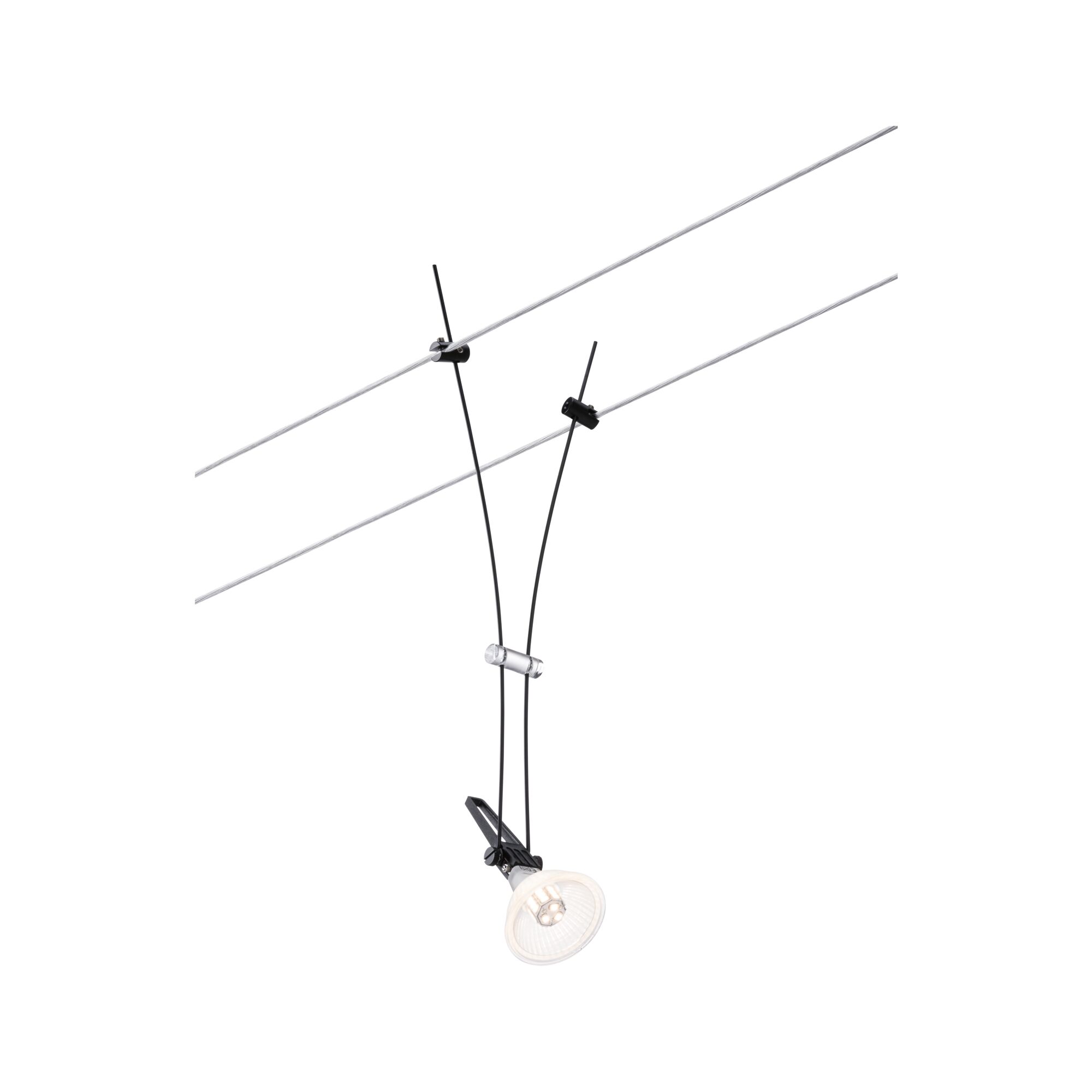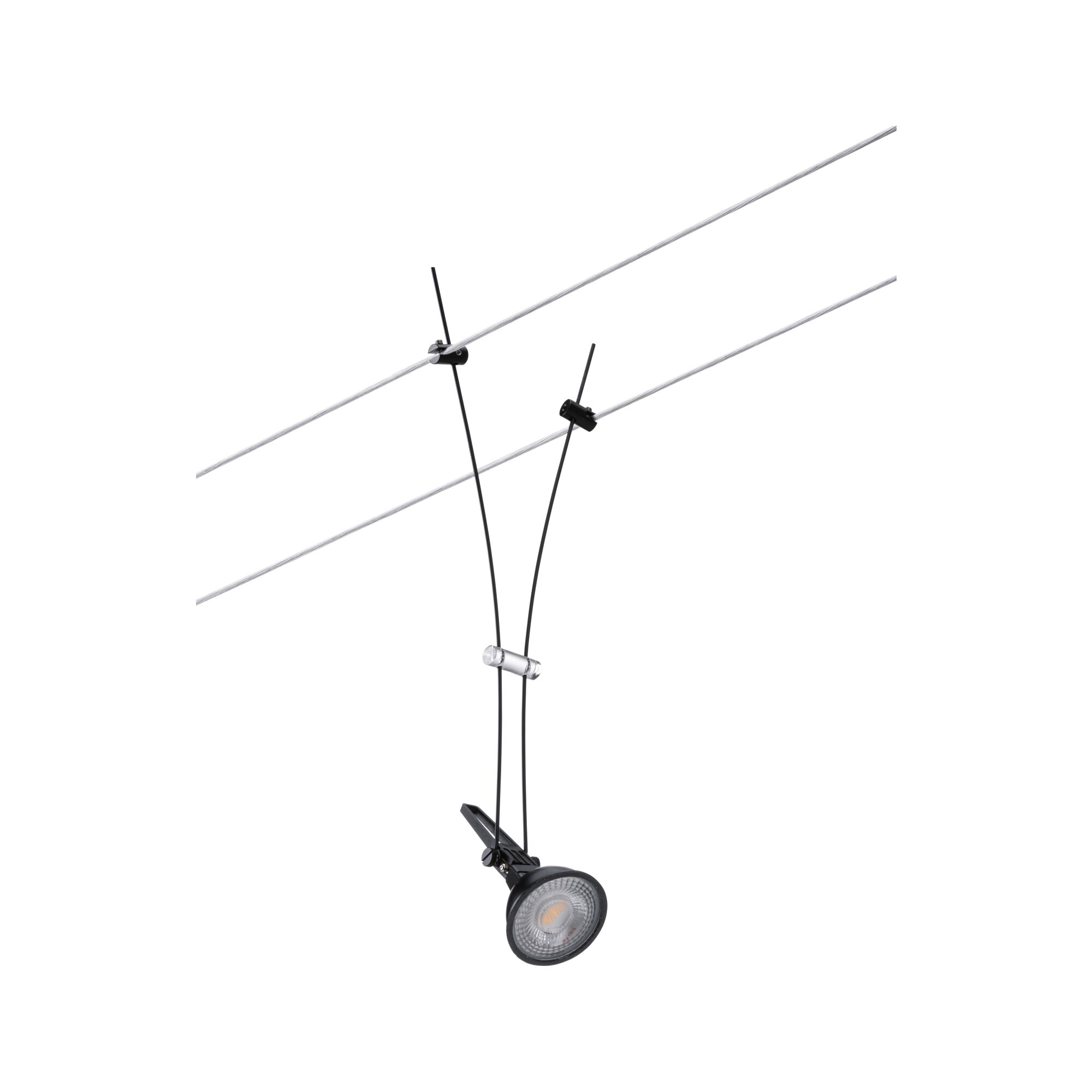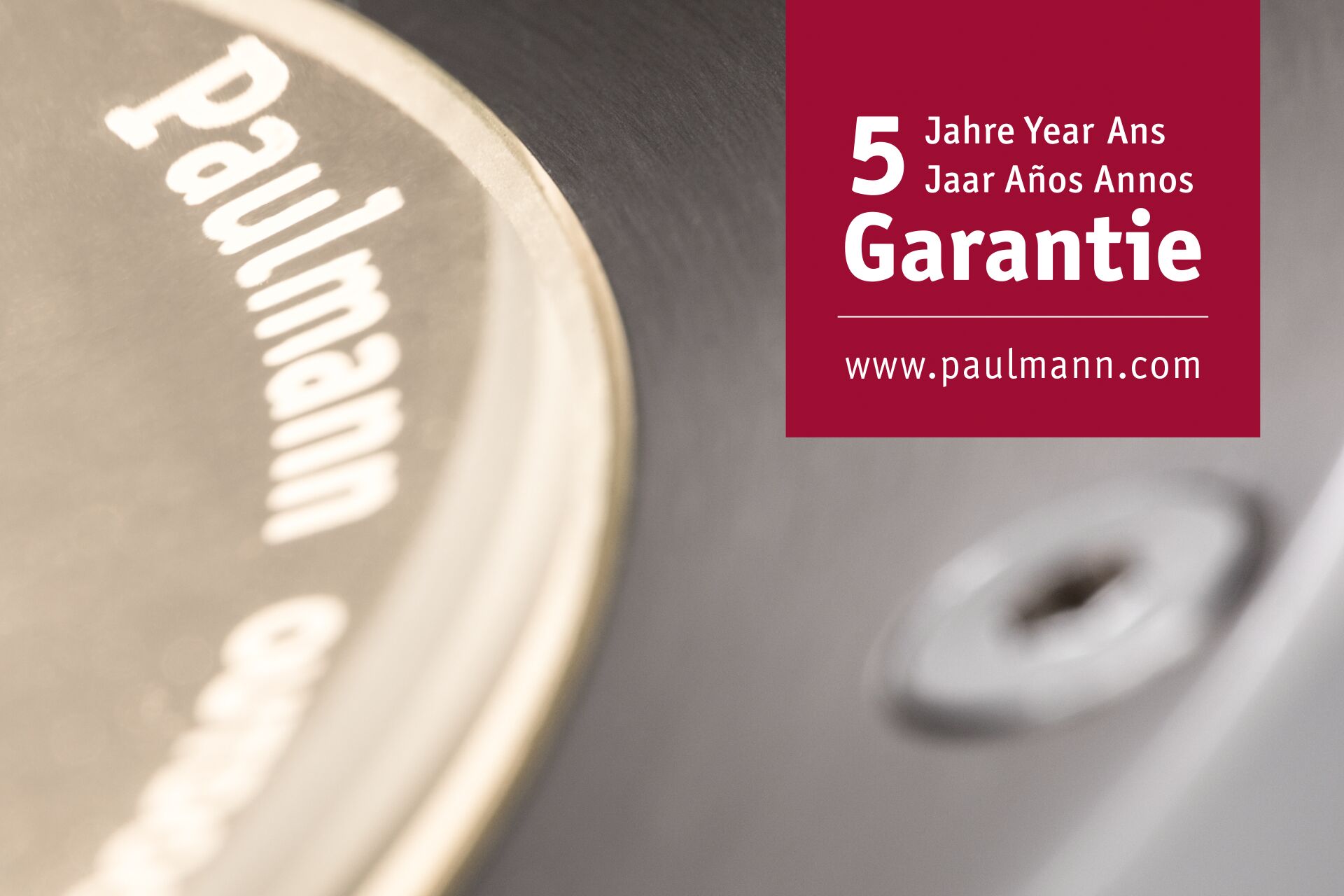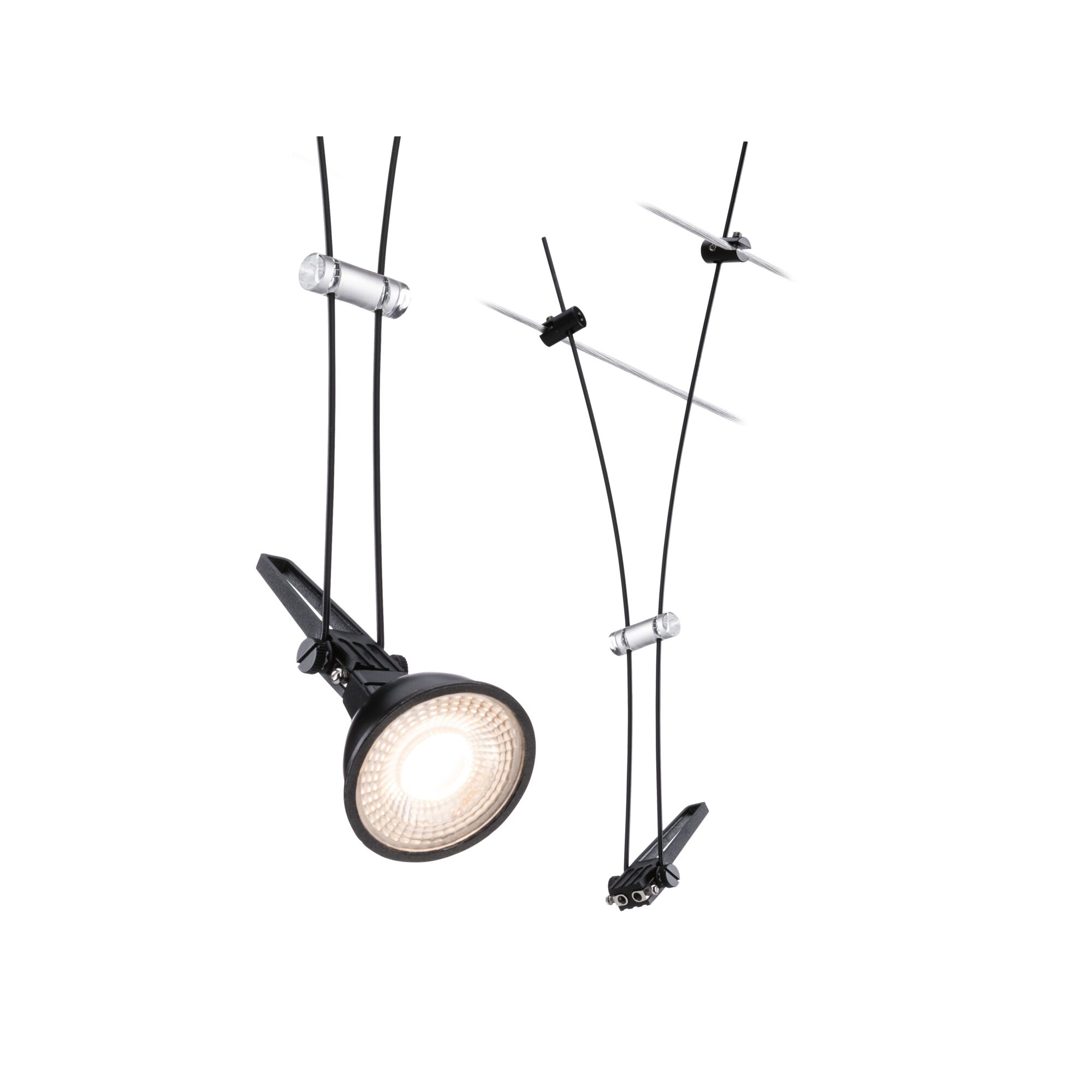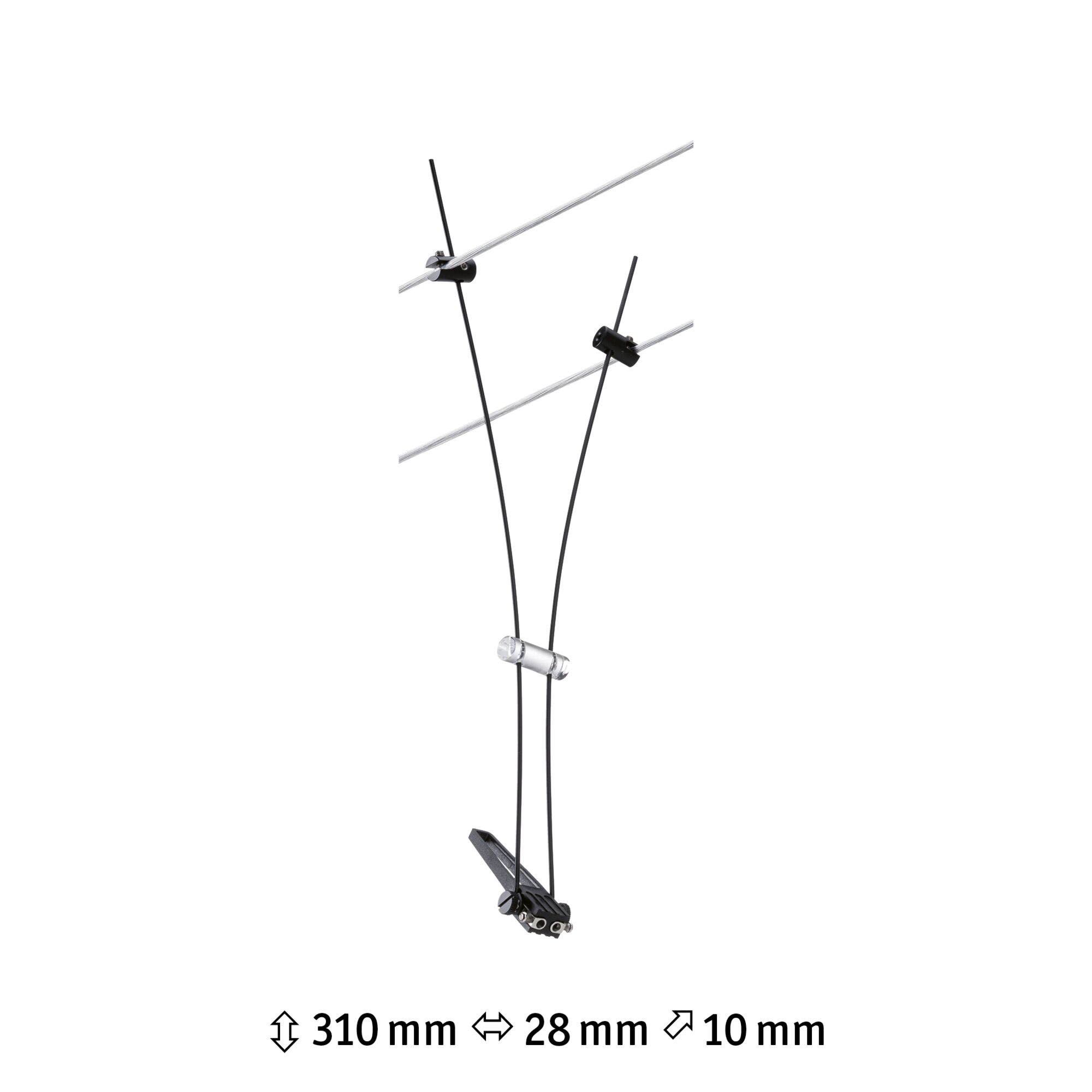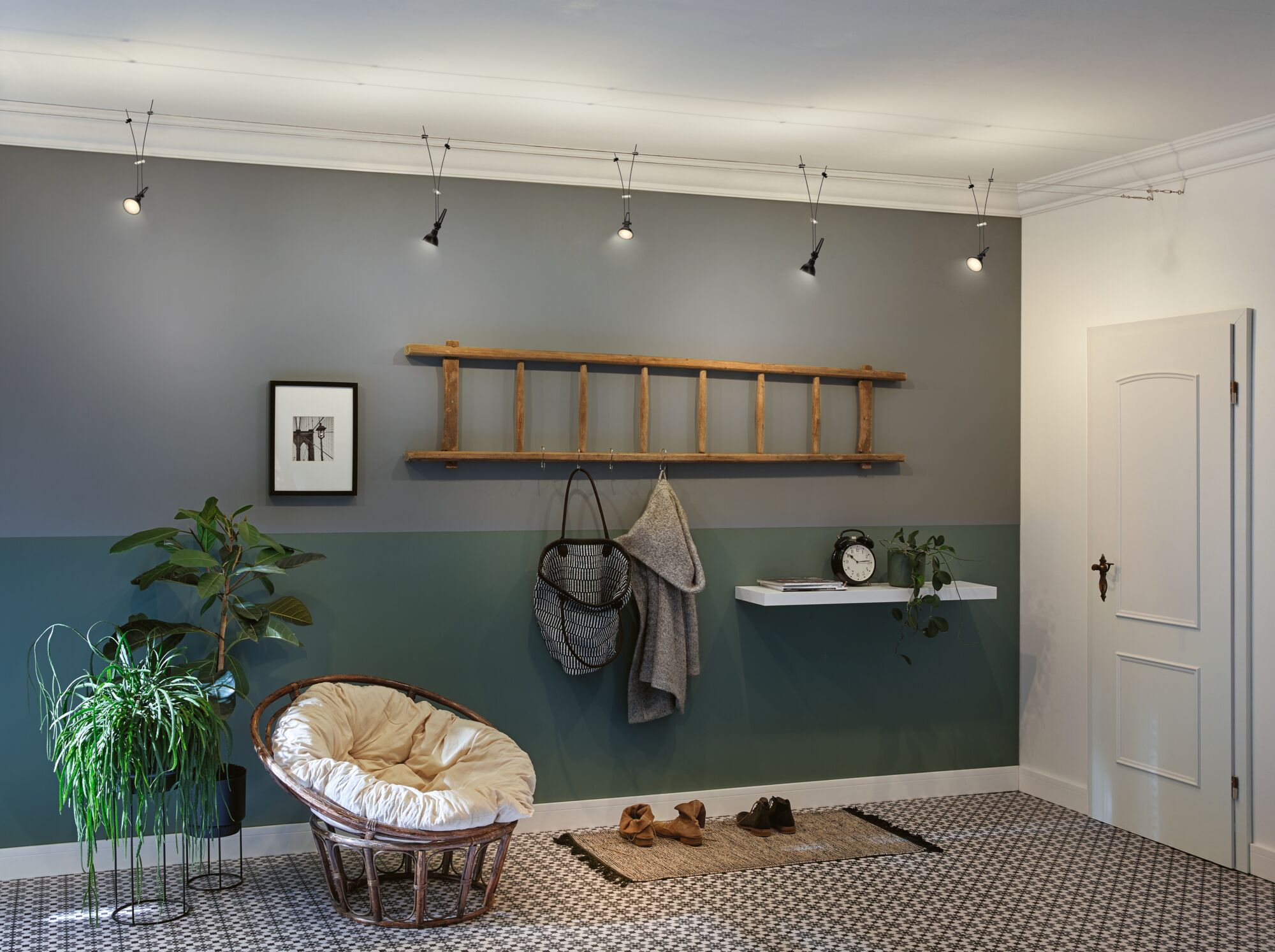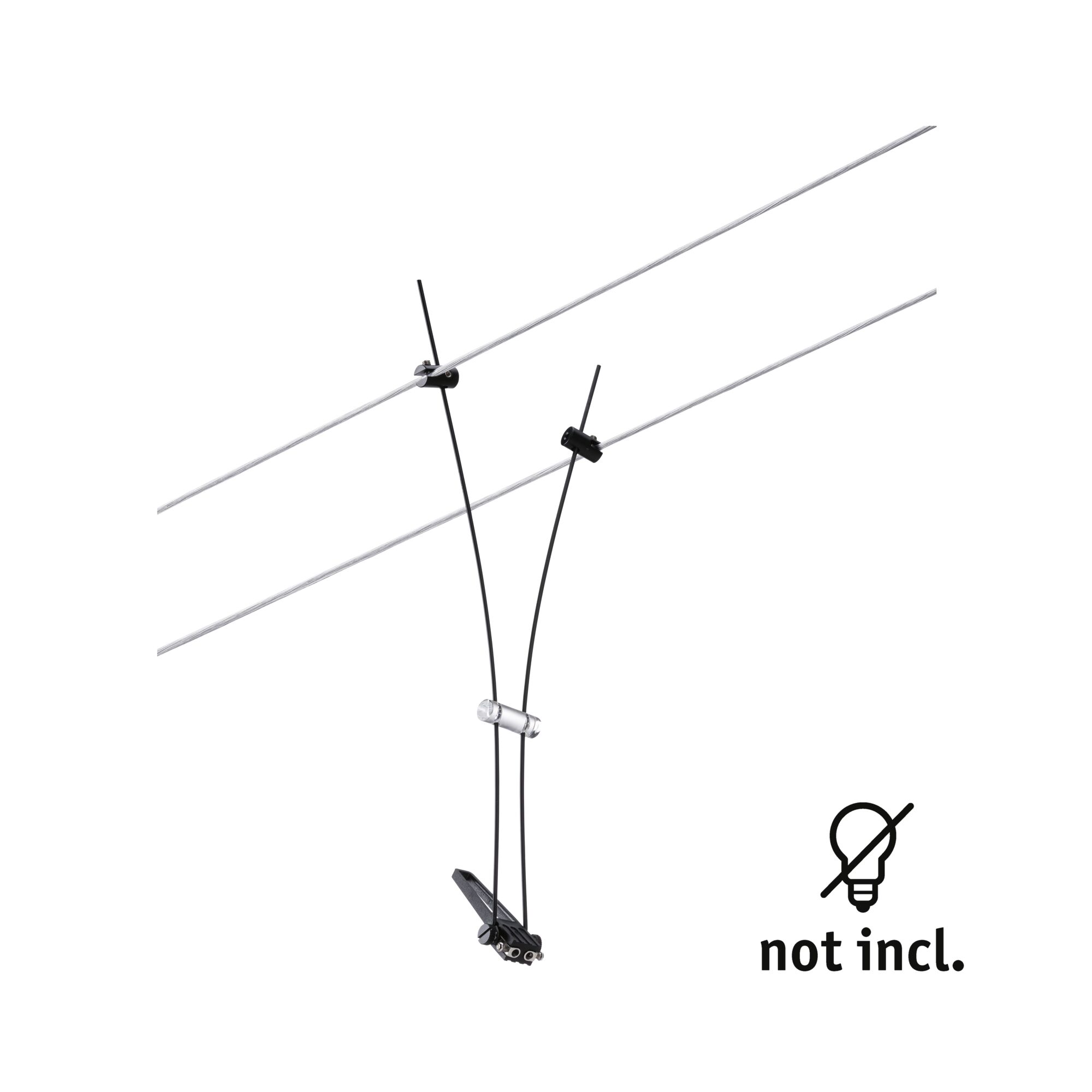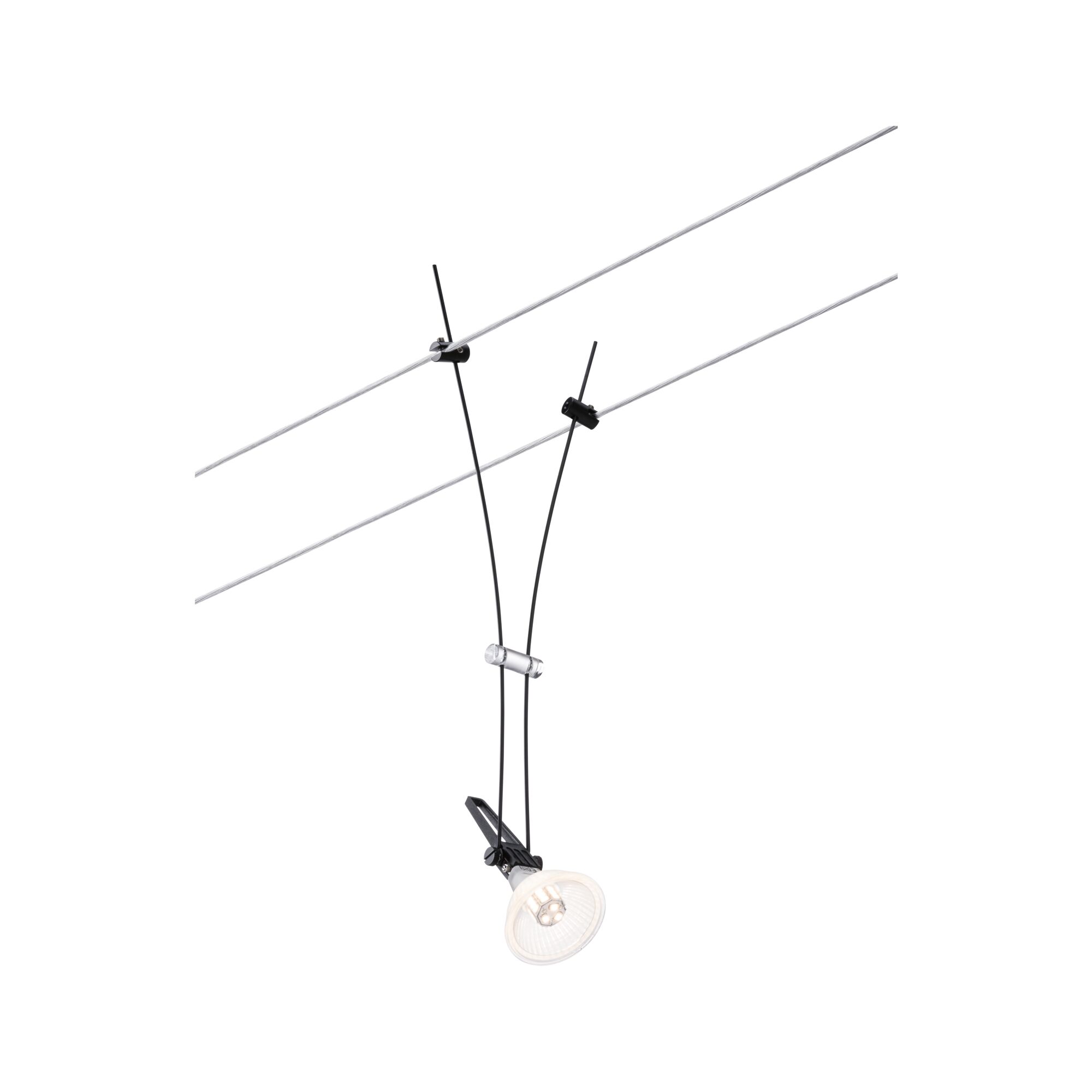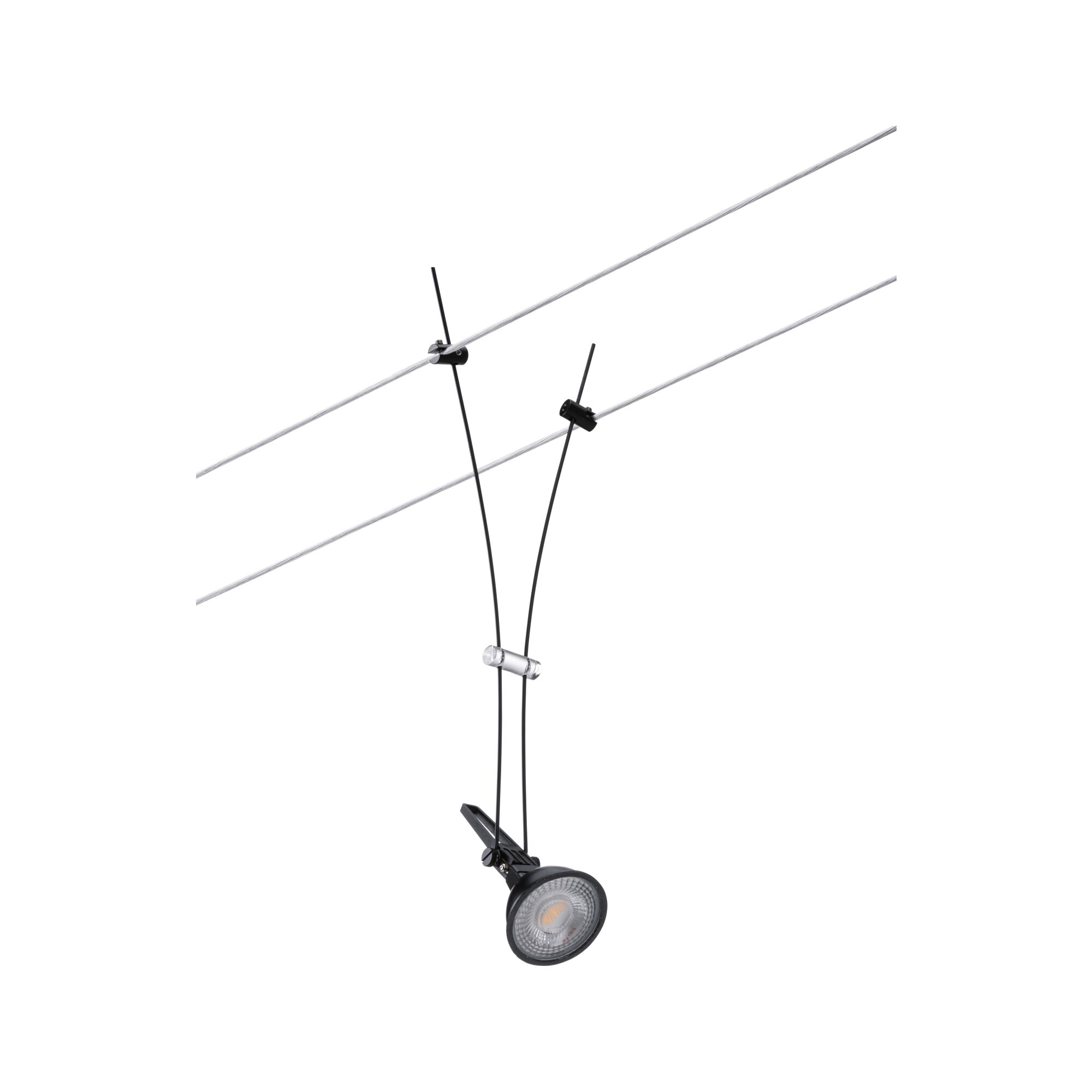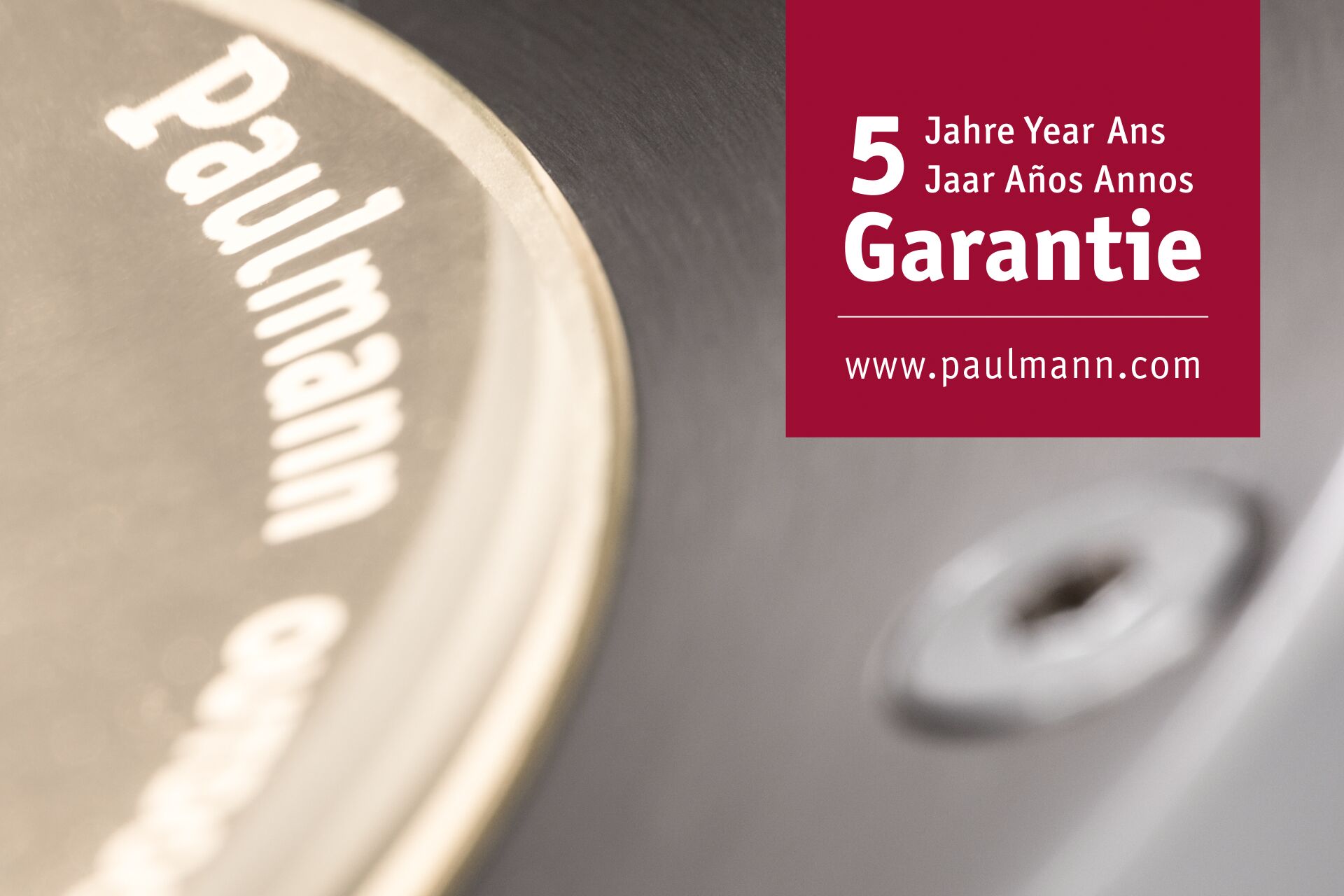 Individual spot for extending cable systems
Suitable for wall and ceiling mounting
Freely selectable lamps
CorDuo Cable system Comet Individual Spot GU5,3 max. 50W dimmable 12V Black matt
The Comet individual spot in Black matt makes a great addition to existing cable systems. The system can be installed on the wall or on the ceiling for unlimited design possibilities. Whether straight, sloped or angled – cable systems are suitable for any room and are the ideal problem solver for tricky installation conditions. The system enables optimum light distribution, and can easily be expanded if more lighting is needed. Only one power outlet is needed for the distribution of luminaires throughout the room. Systems with 12 V DC (direct current) technology cannot be dimmed using a wall dimmer switch.
Individual spot for extending cable systems
Suitable for wall and ceiling mounting
Freely selectable lamps
Don't forget: Order compatible bulbs as well!
Not suited for operation to 12 V AC
Dimension
Dimensions (Height x Width x Depth)
H: 310 x B: 28 x T: 10 mm
Design and Material
Colour
Black matt
Material
Metal
Lamp Features
Technique
Lamp without bulb
Socket
GU5,3
Dimmable
The luminaire is dimmable, and the dimming capability depends on the type of lamp used.
Maximum wattage
max. 50 W
protection class
protection class III
Replacable
1 Lightsource is replaceable without damage the lighting fixture by enduser.
Labelling
WEEE-Reg.-No
DE 39236390