URail

Rail adapter
Dimm/Switch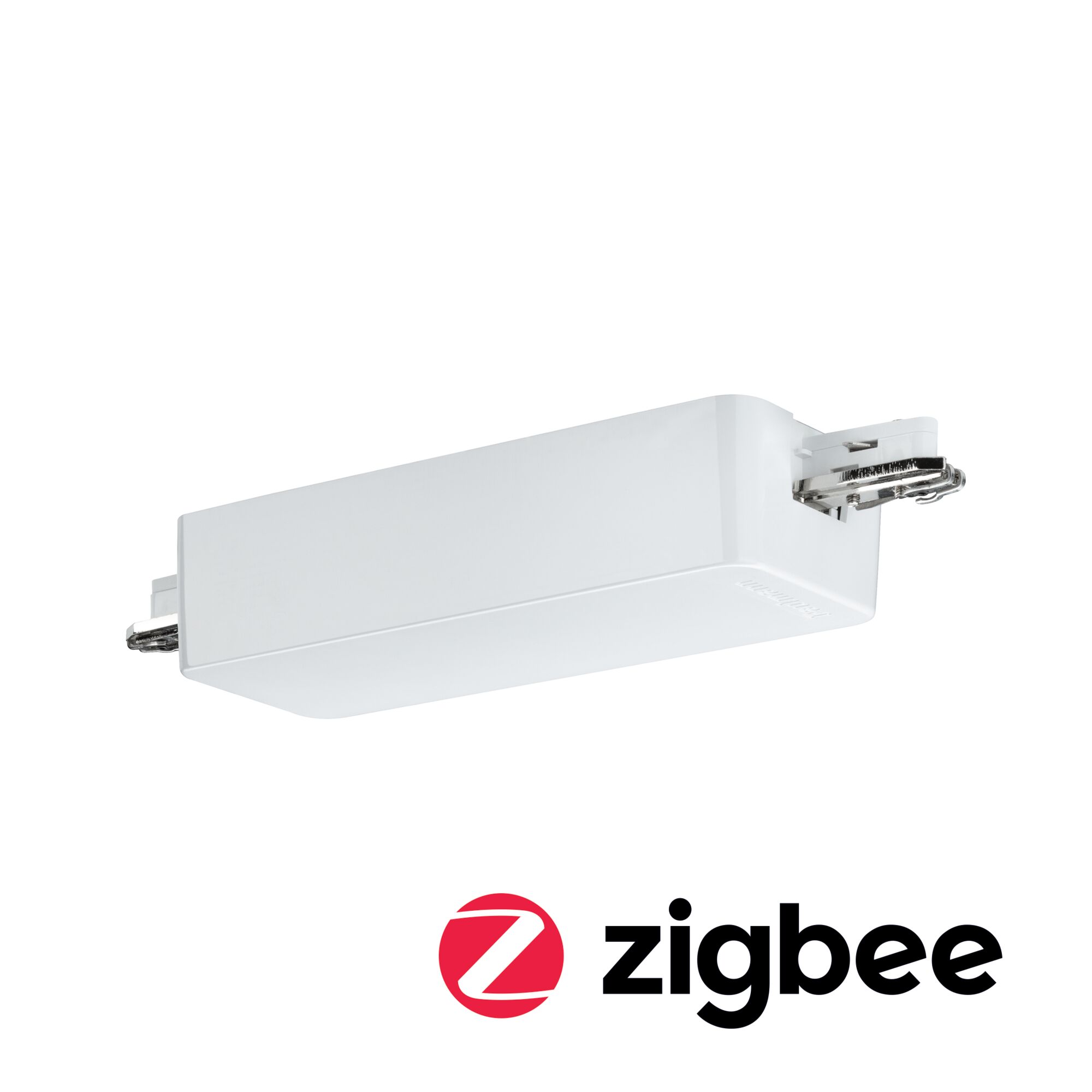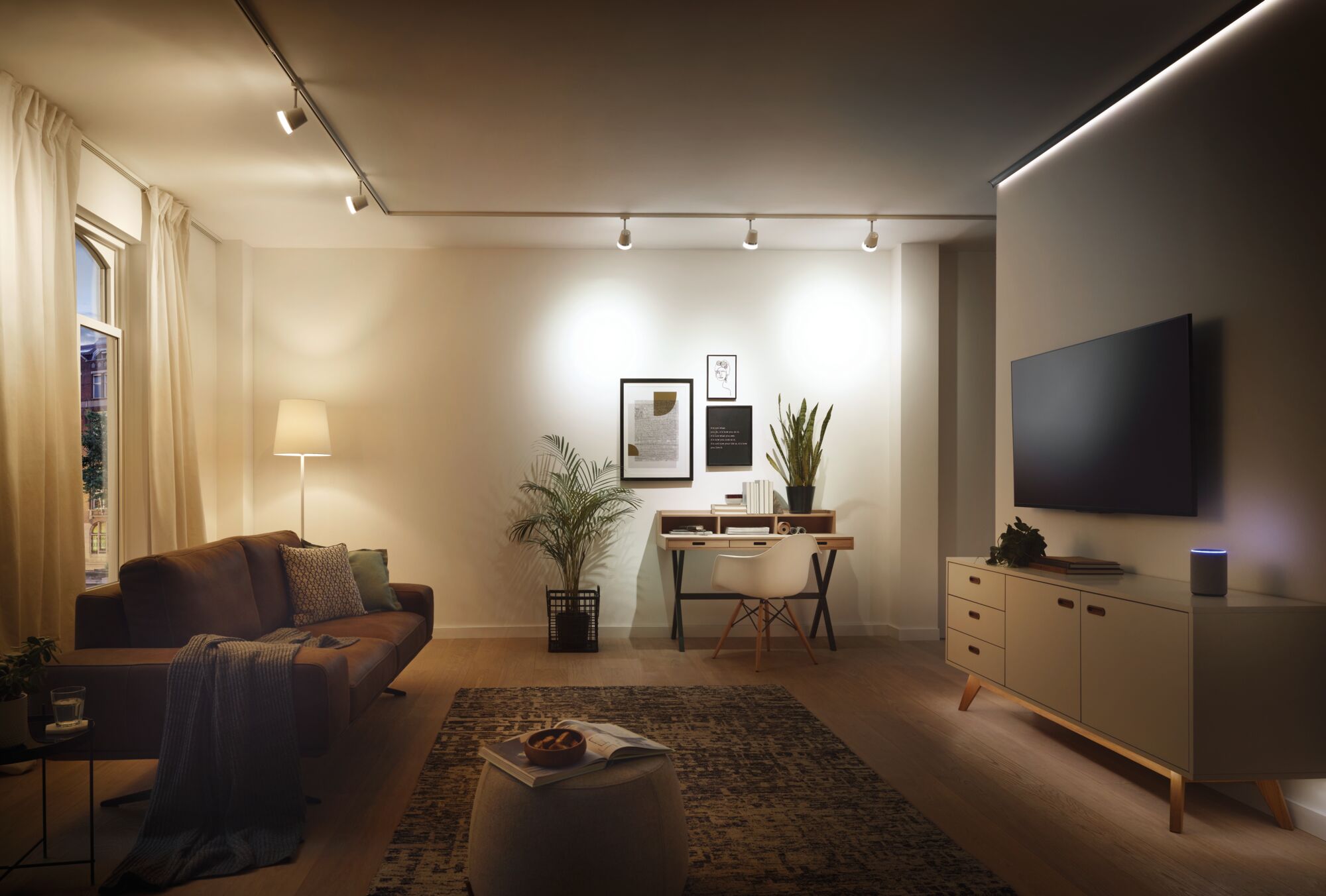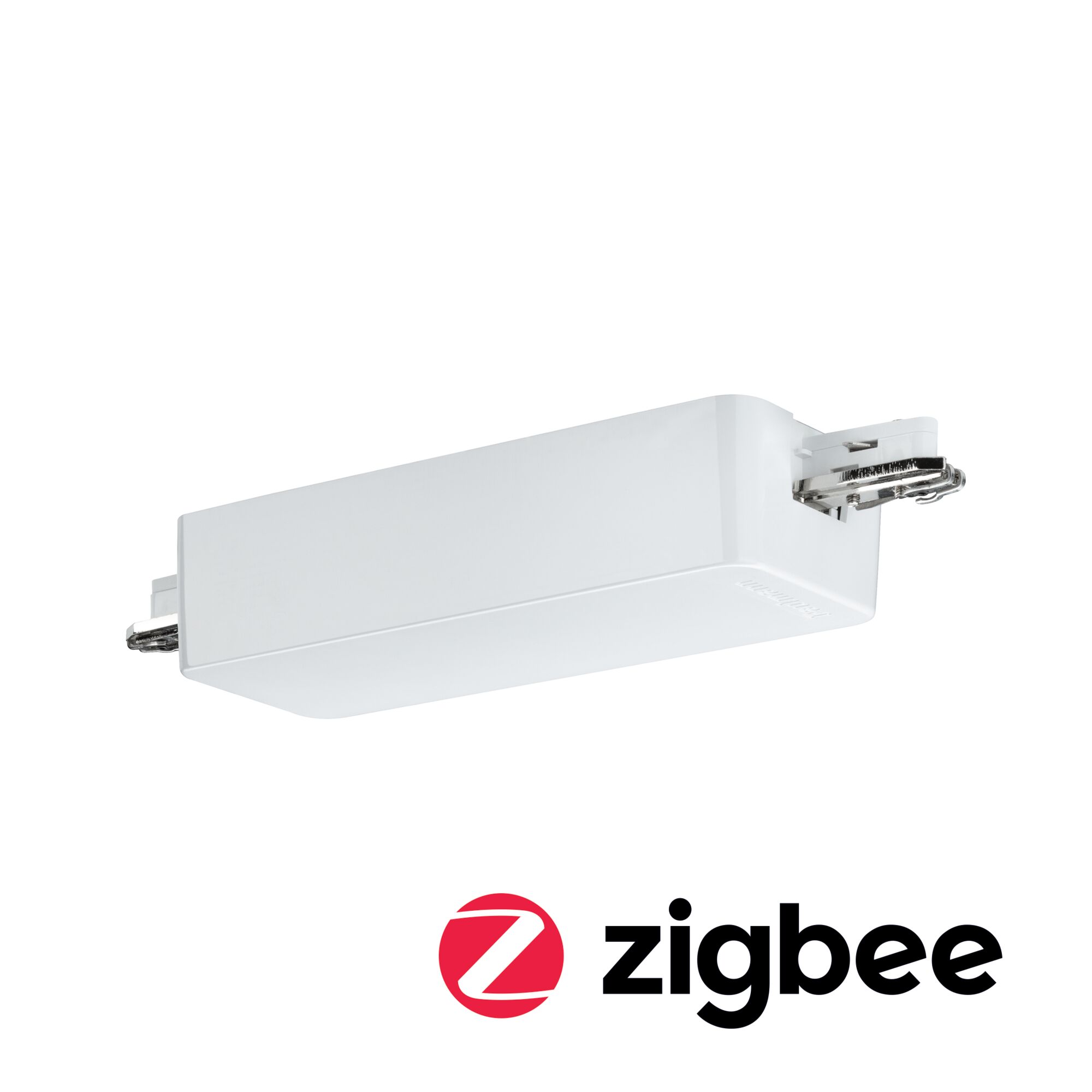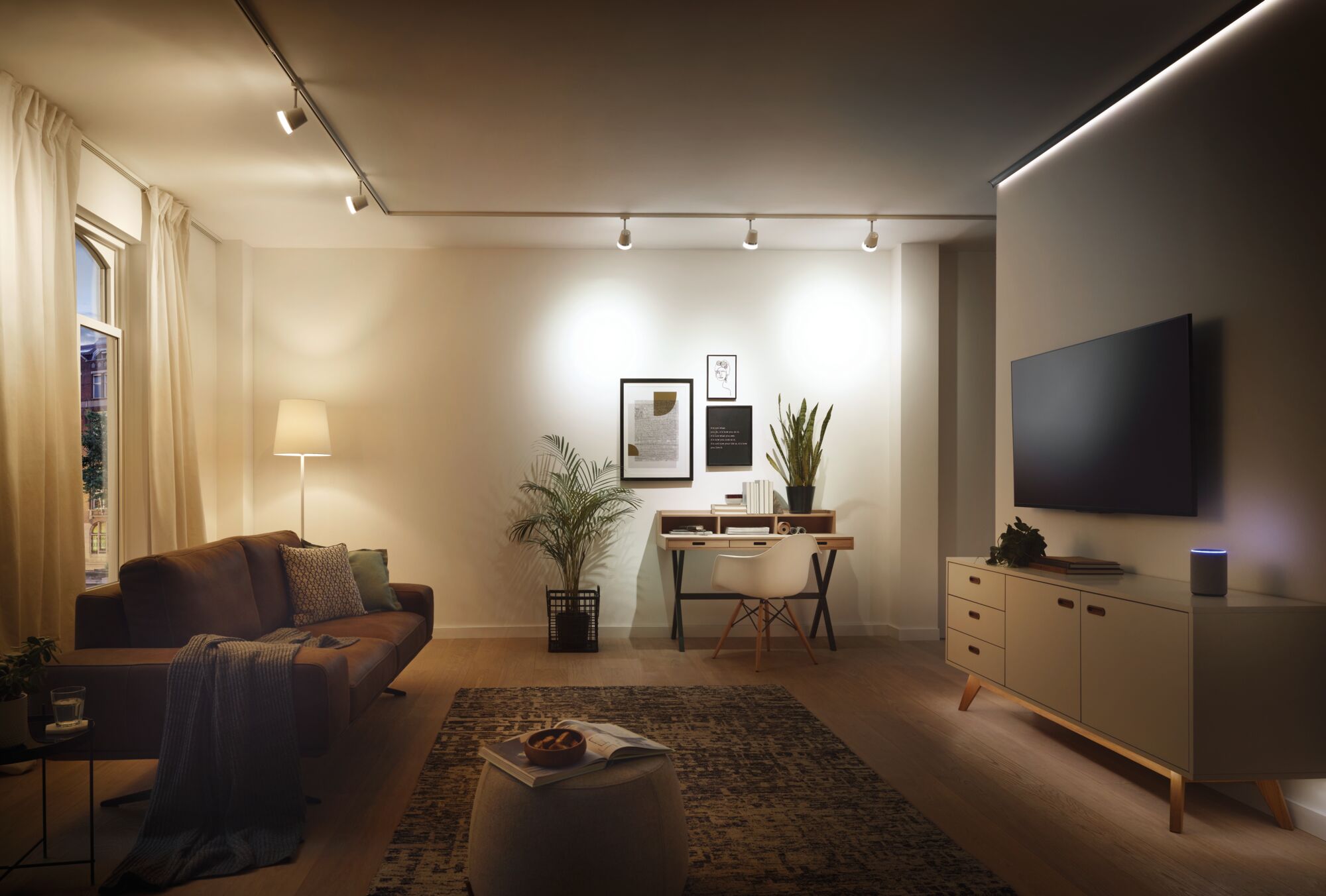 Usable with smart home gateways that have a Zigbee interface
can be controlled with the Smart Home Zigbee remote control
Can still be switched on and off with the light switch
URail Rail adapter Smart Home Zigbee Dimm/Switch 155x56mm White
With the URail dim/switch from the Smart Home Zigbee series, you can switch and dim the following rail sections of your URail system. The dim/switch is Zigbee 3.0 compatible. Zigbee is a radio transmission protocol which links up the devices of several manufacturers. This allows not only the centralised control of lighting; shutters, heating and alarm systems, for example, can also be integrated. To operate the control, you can choose between the Smart Friends Box, a gateway for the same standard by a different manufacturer, or a Smart Home Zigbee hand-held transmitter. Specific individual components can be addressed, or switched in groups as lighting scenarios.
Usable with smart home gateways that have a Zigbee interface
can be controlled with the Smart Home Zigbee remote control
Can still be switched on and off with the light switch
bidirectional data transfer
mesh-capable: range increases from product to product
Switchable and dimmable URail connectors
Simple plug-in installation
Dimension
Dimensions (Height x Width x Depth)
H: 35 x B: 155 x T: 56mm
Design and Material
Colour
White
Material
Plastic
Installation
can be used with the following dimmers
Paulmann SmartHome Zigbee Gent 500.67
Installation site (recommendation)
Ceiling mounting
Service life
lifetime
30.000h
Lamp Features
Dimmable
Yes
Compatible Smart Home technology
Zigbee
Technique
Accessories without bulbs
Maximum wattage
max. 400W
Dim
with Smart Home
protection class
protection class II
Radio frequency
2,4 GHz
Radio range
20m
Replacable
7 not concerned.
Transformer
Capacitive load
150W
Resistive load
400W
Labelling
MM symbol
MM symbol
WEEE-Reg.-No
DE 39236390