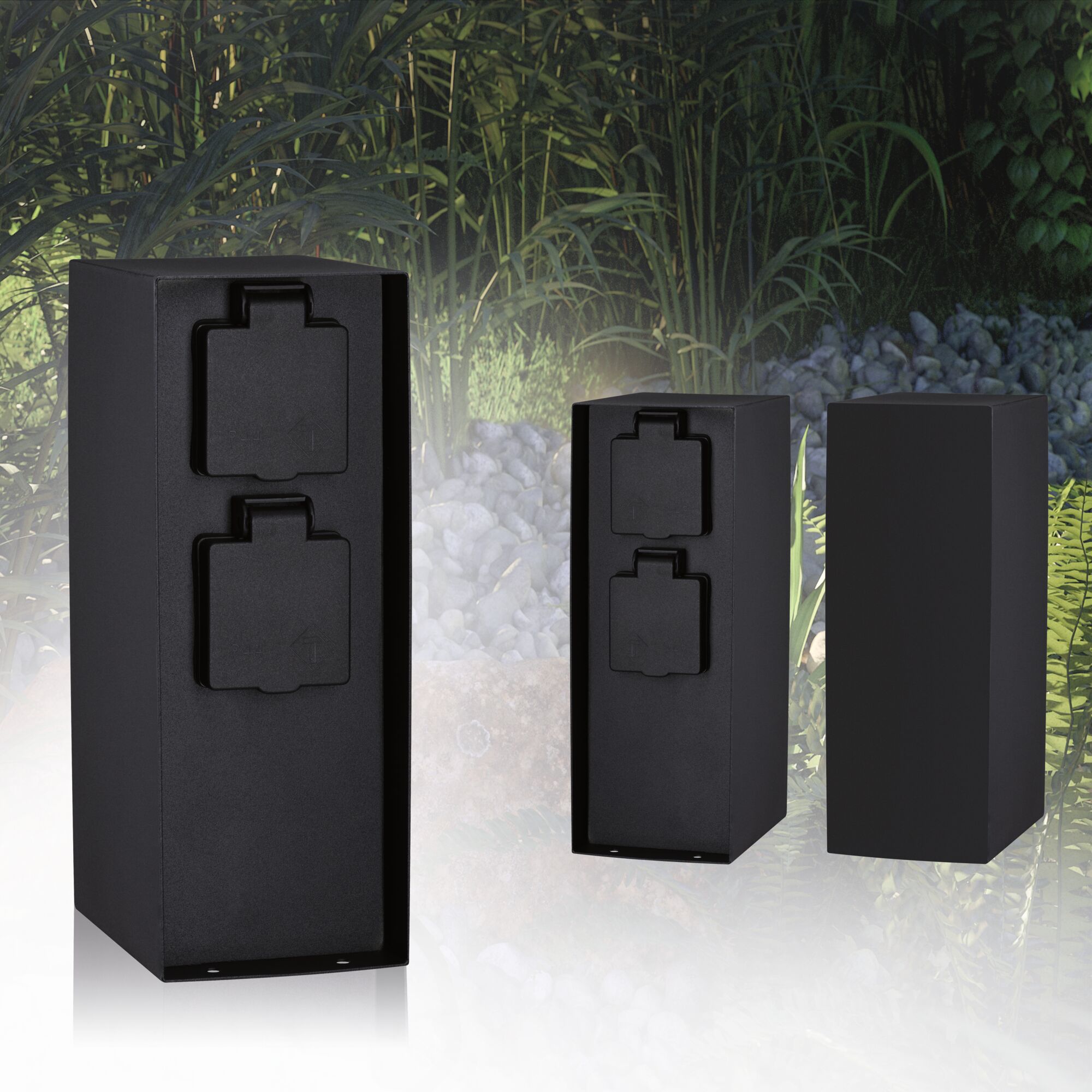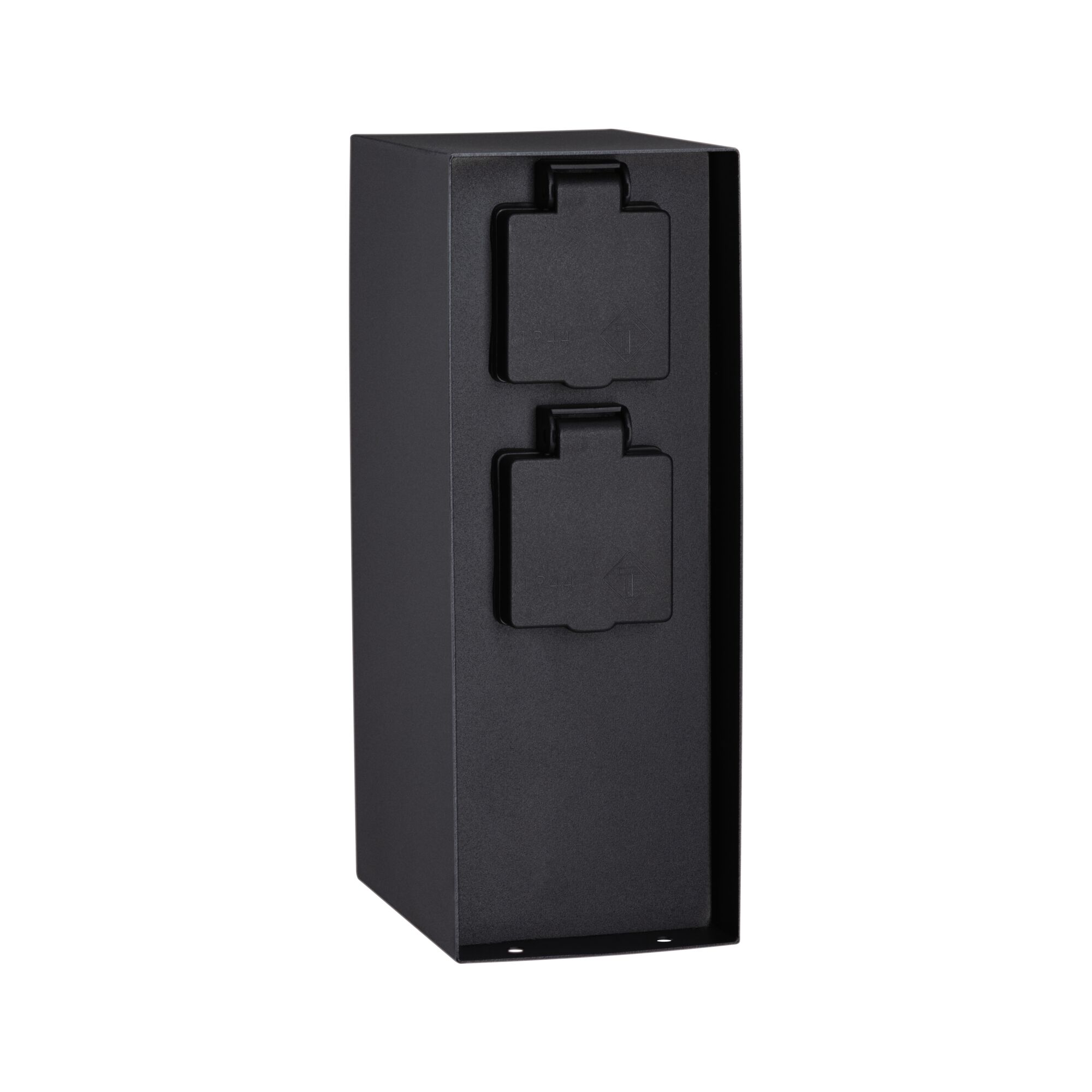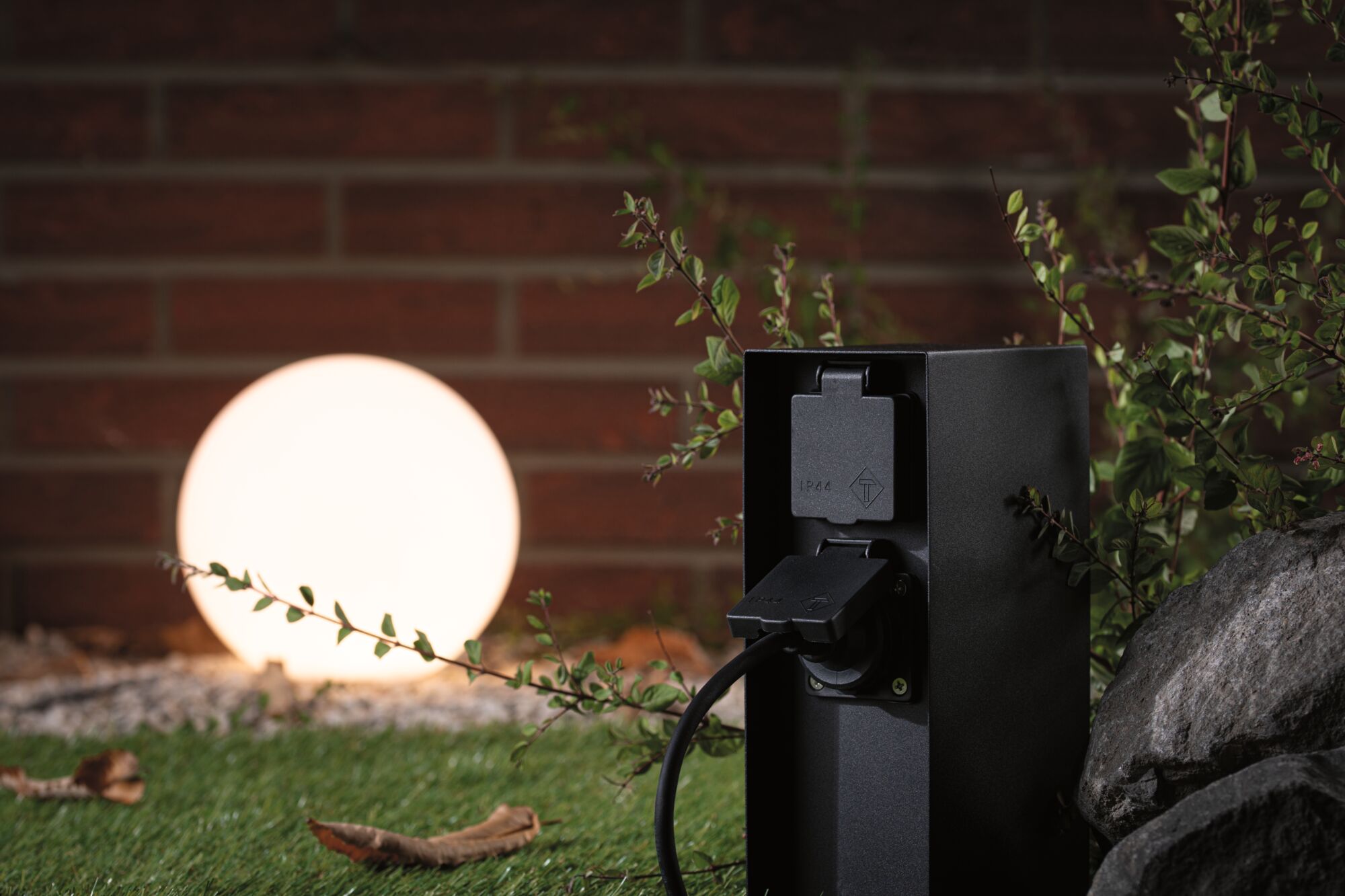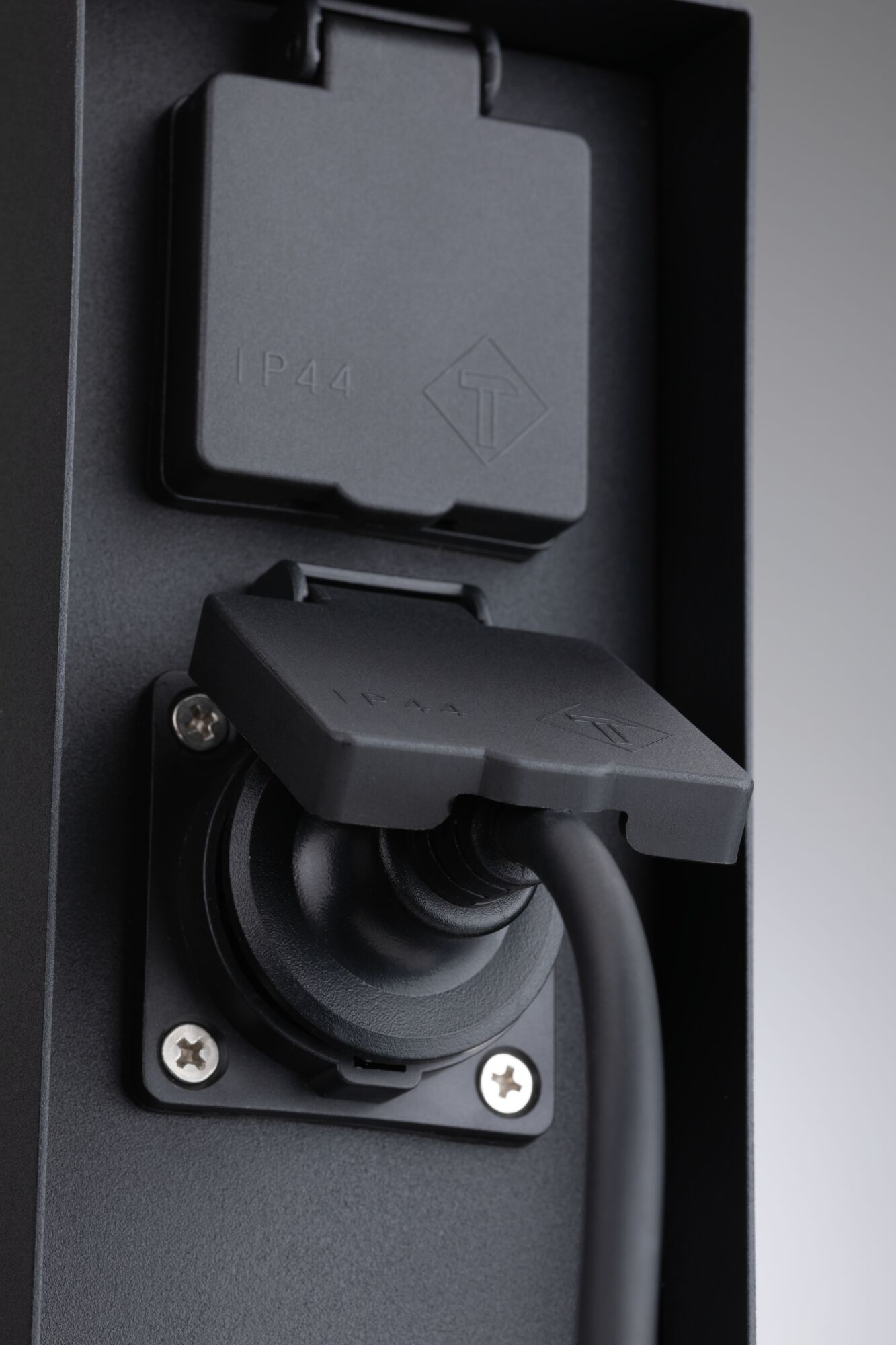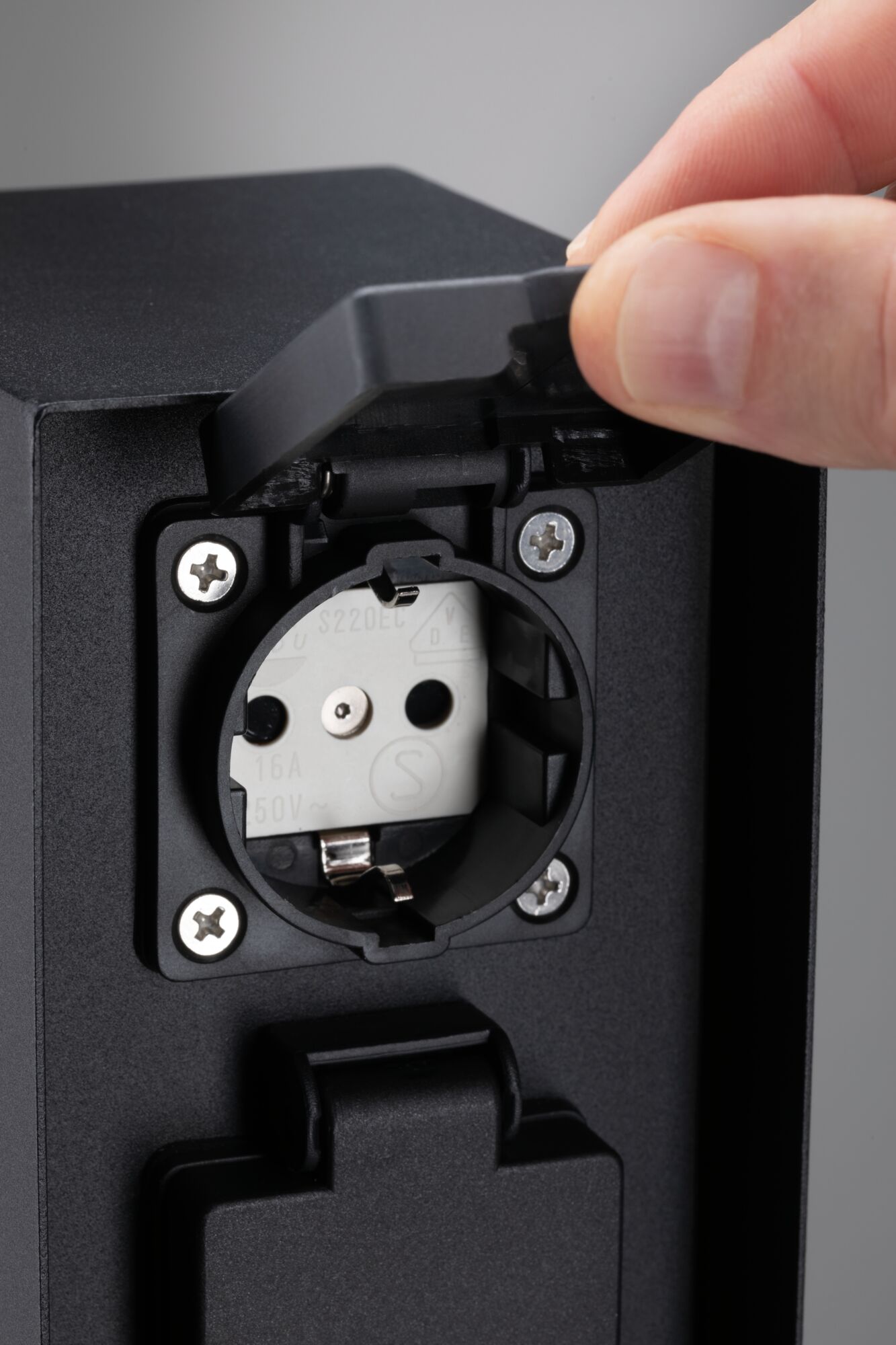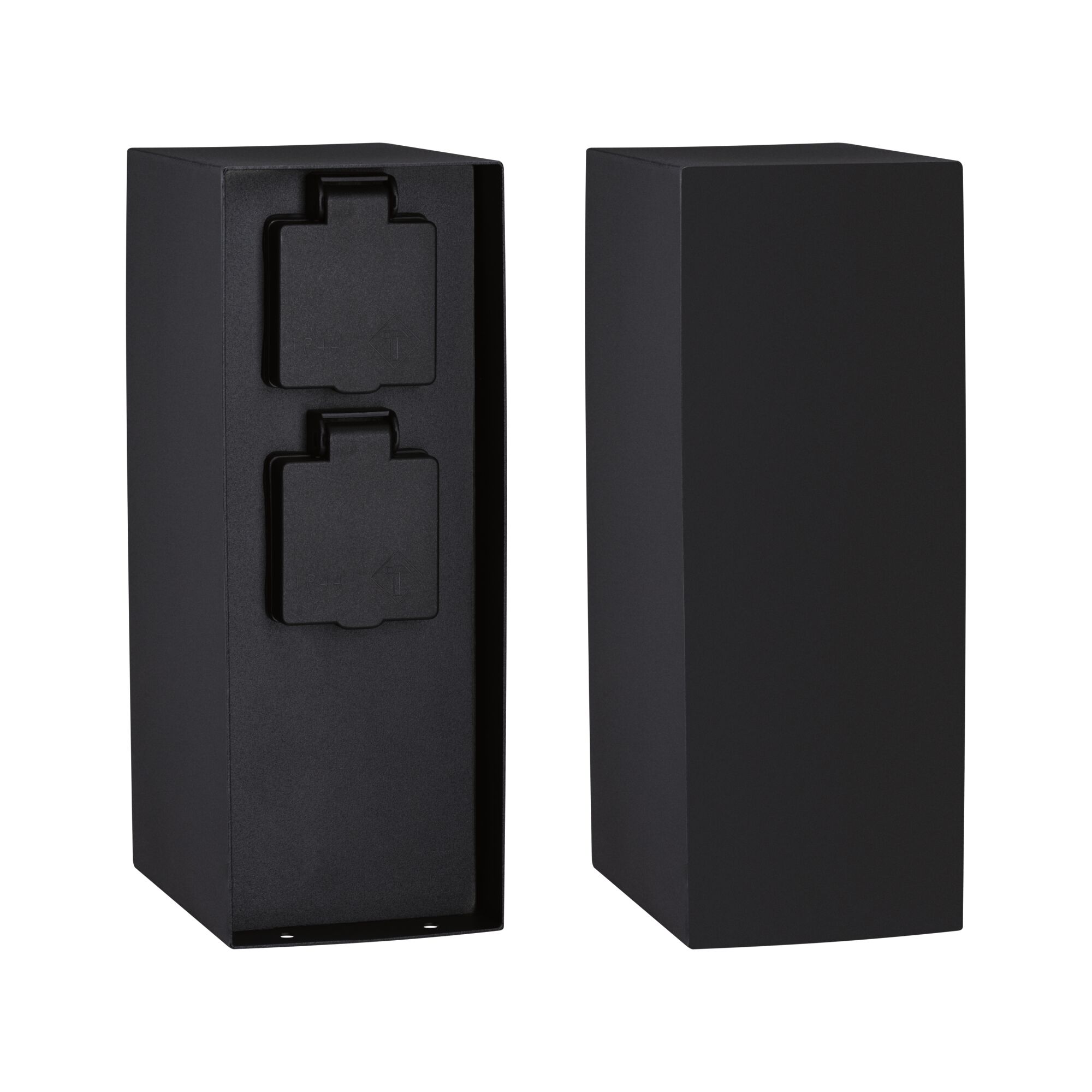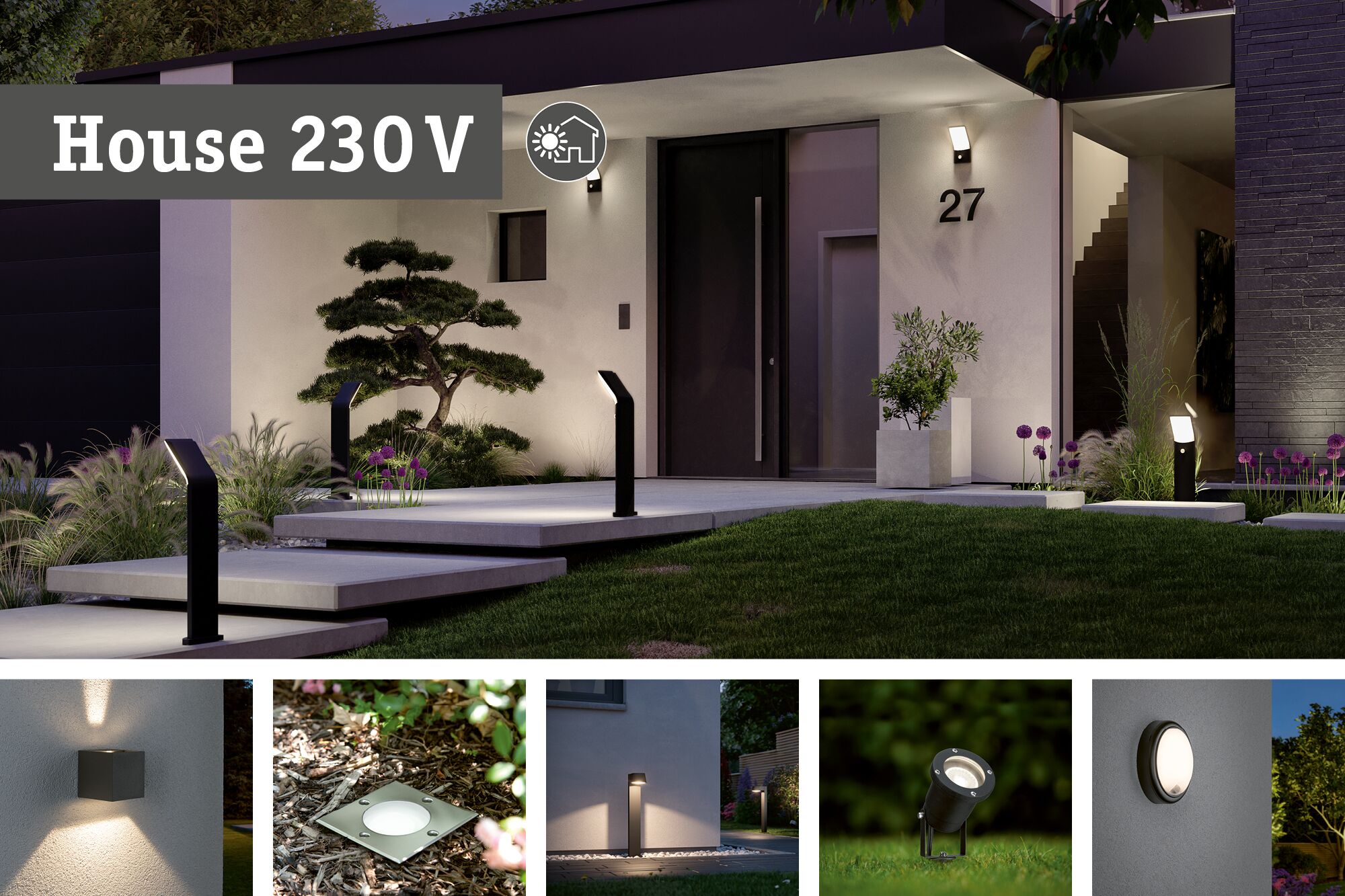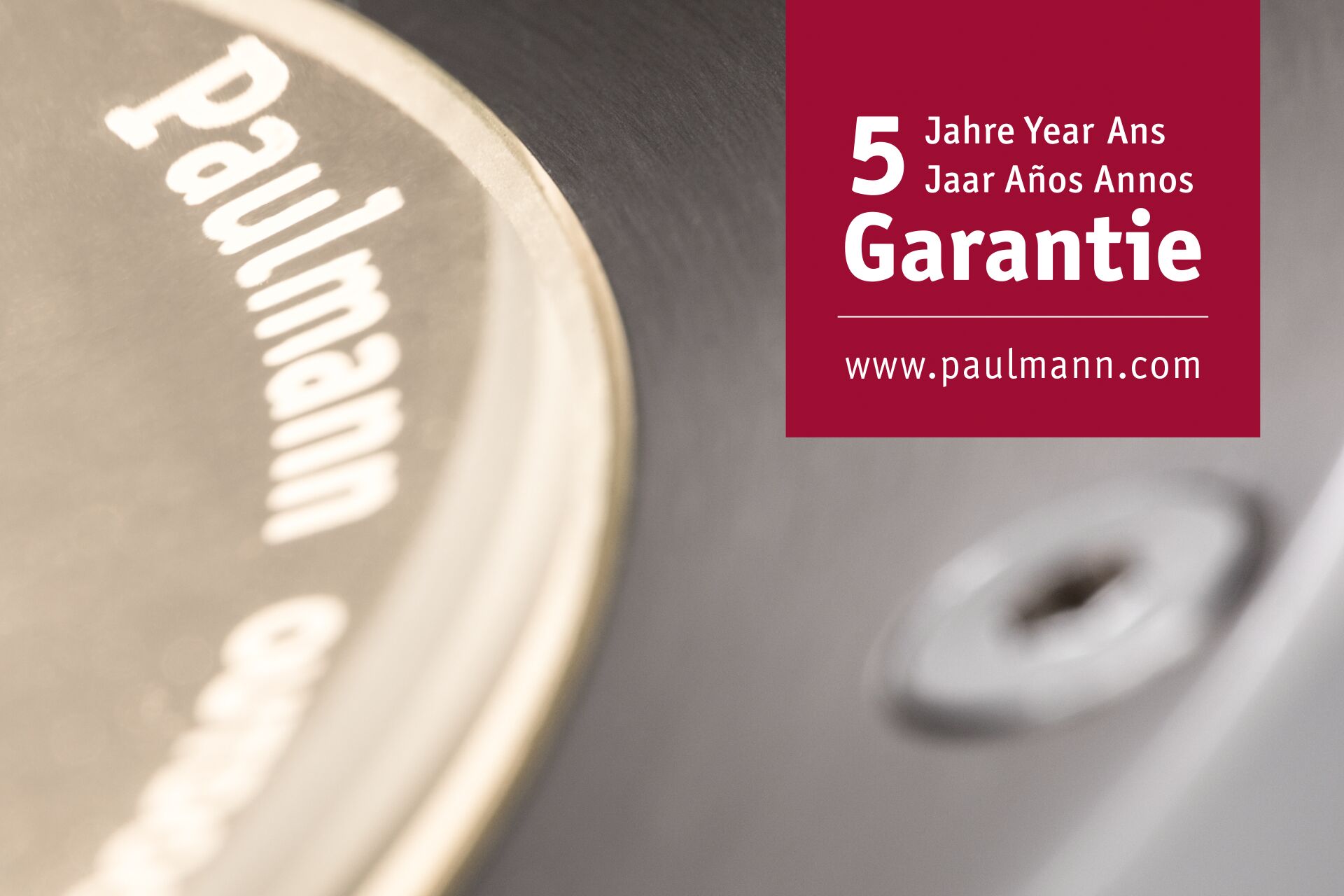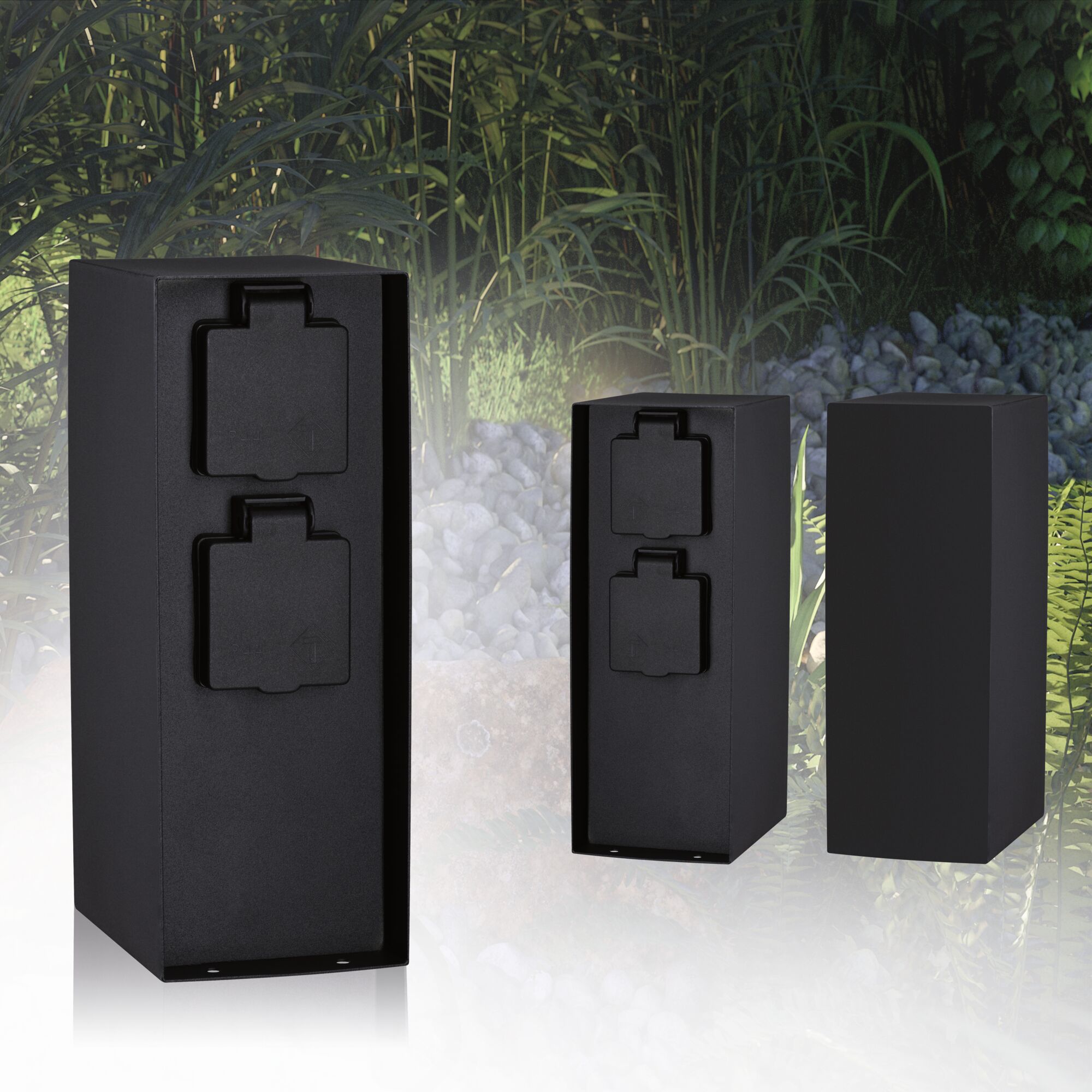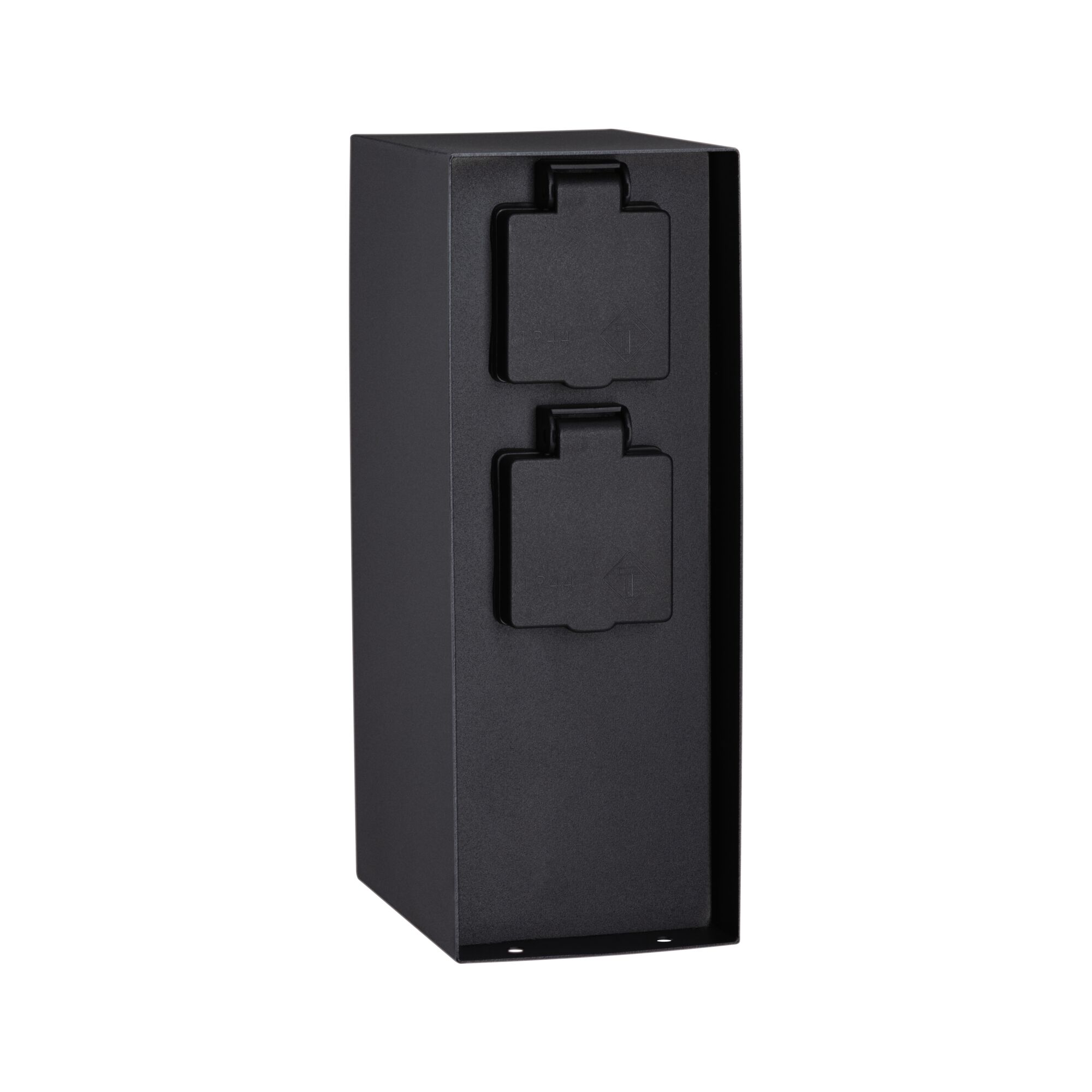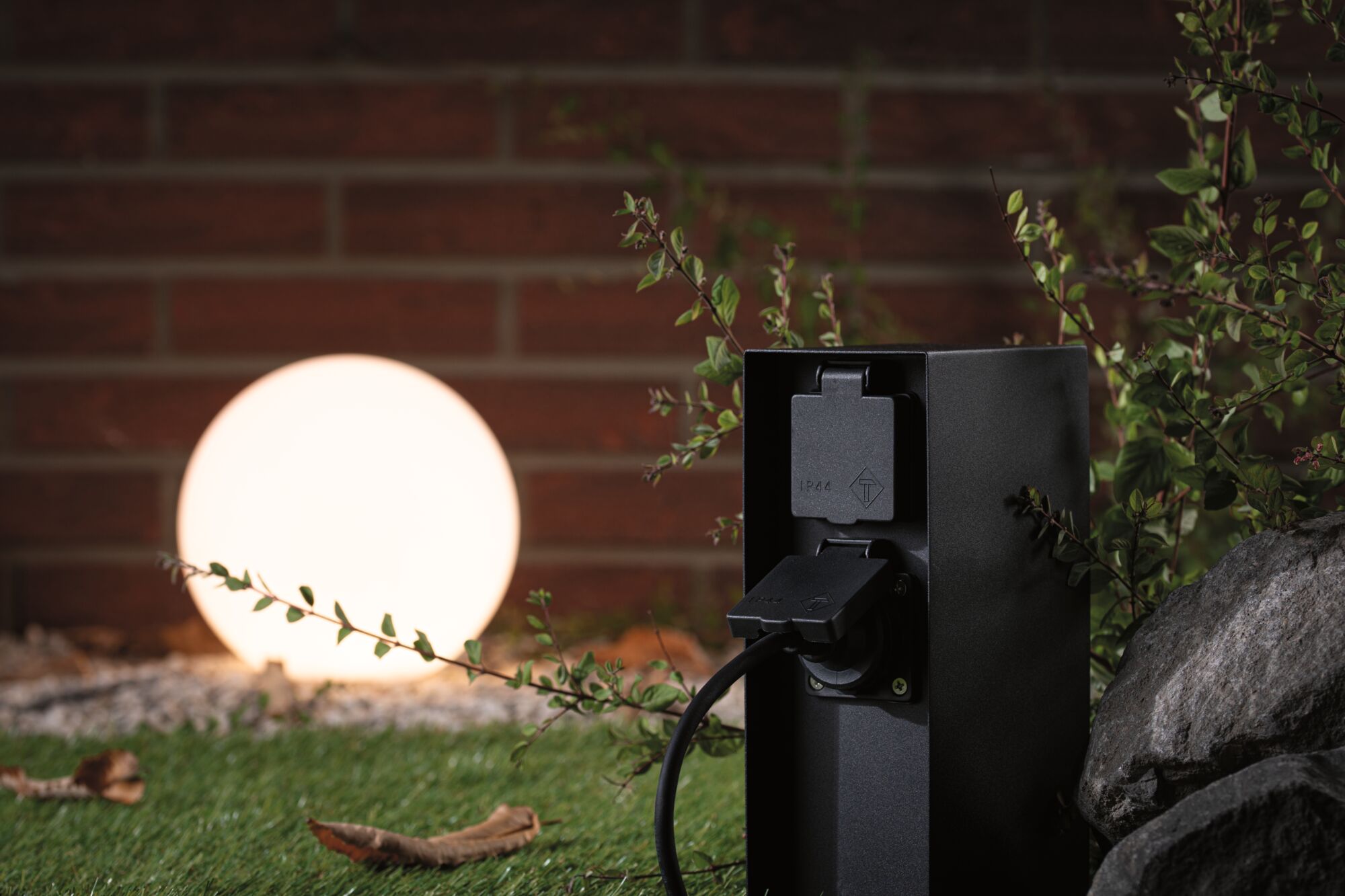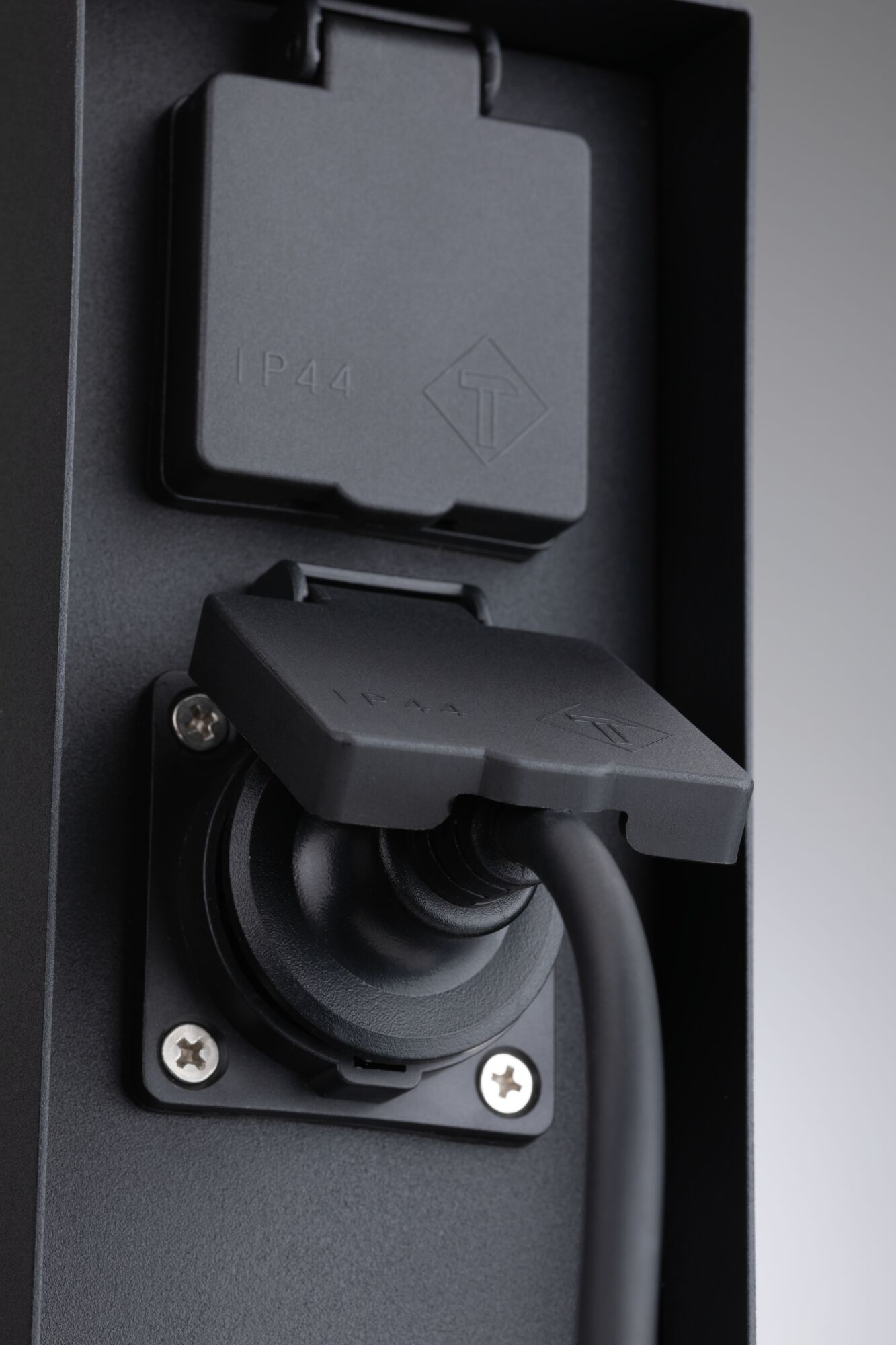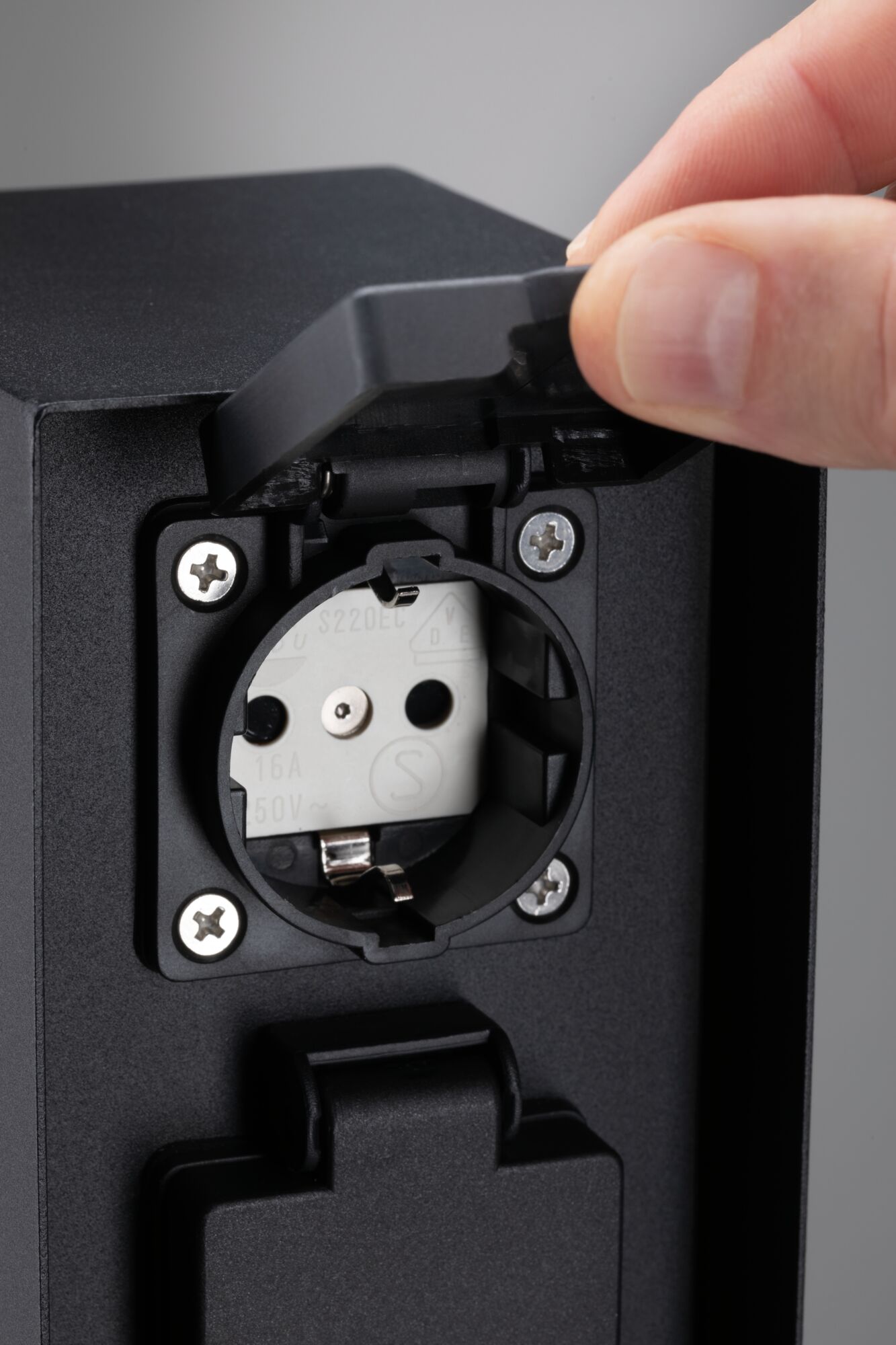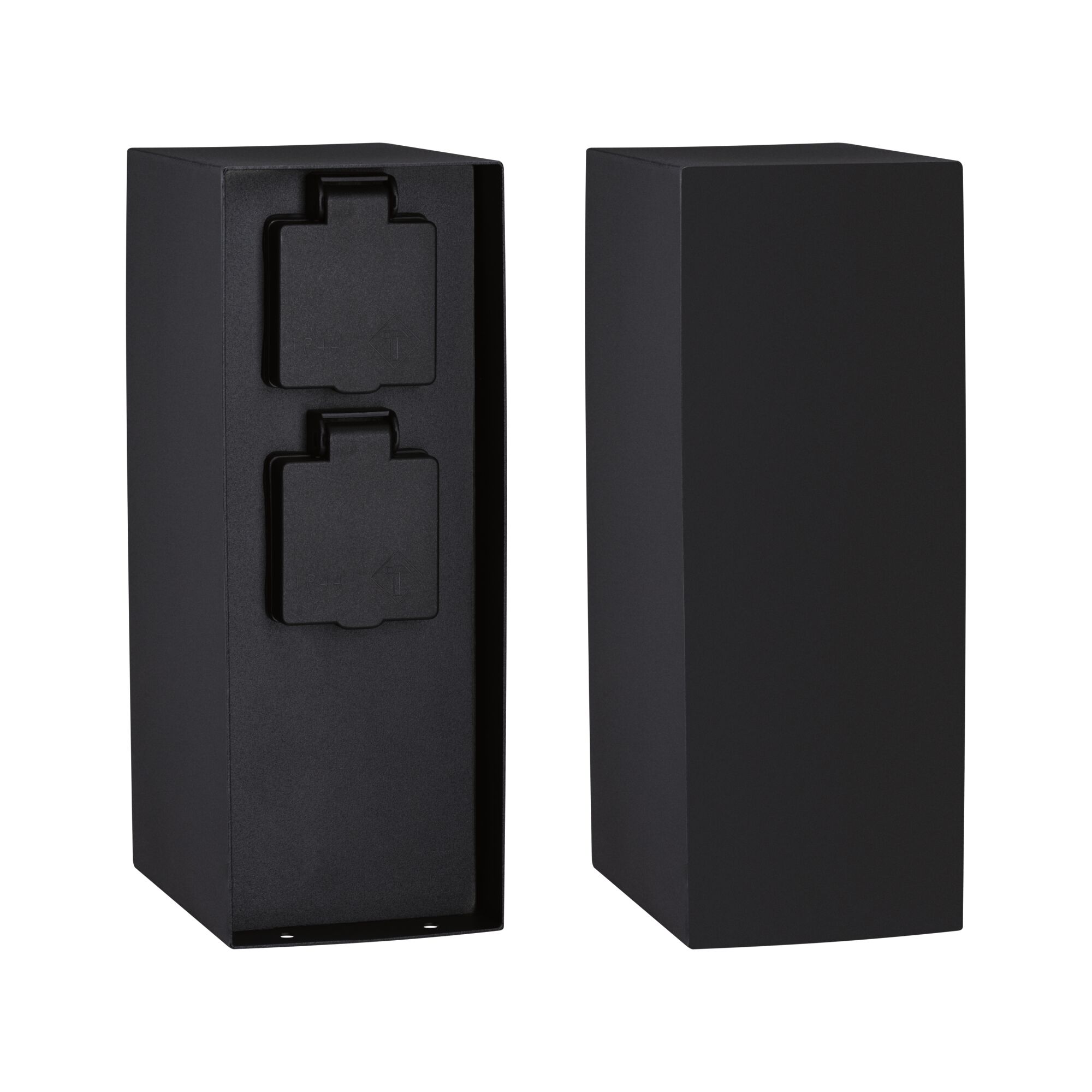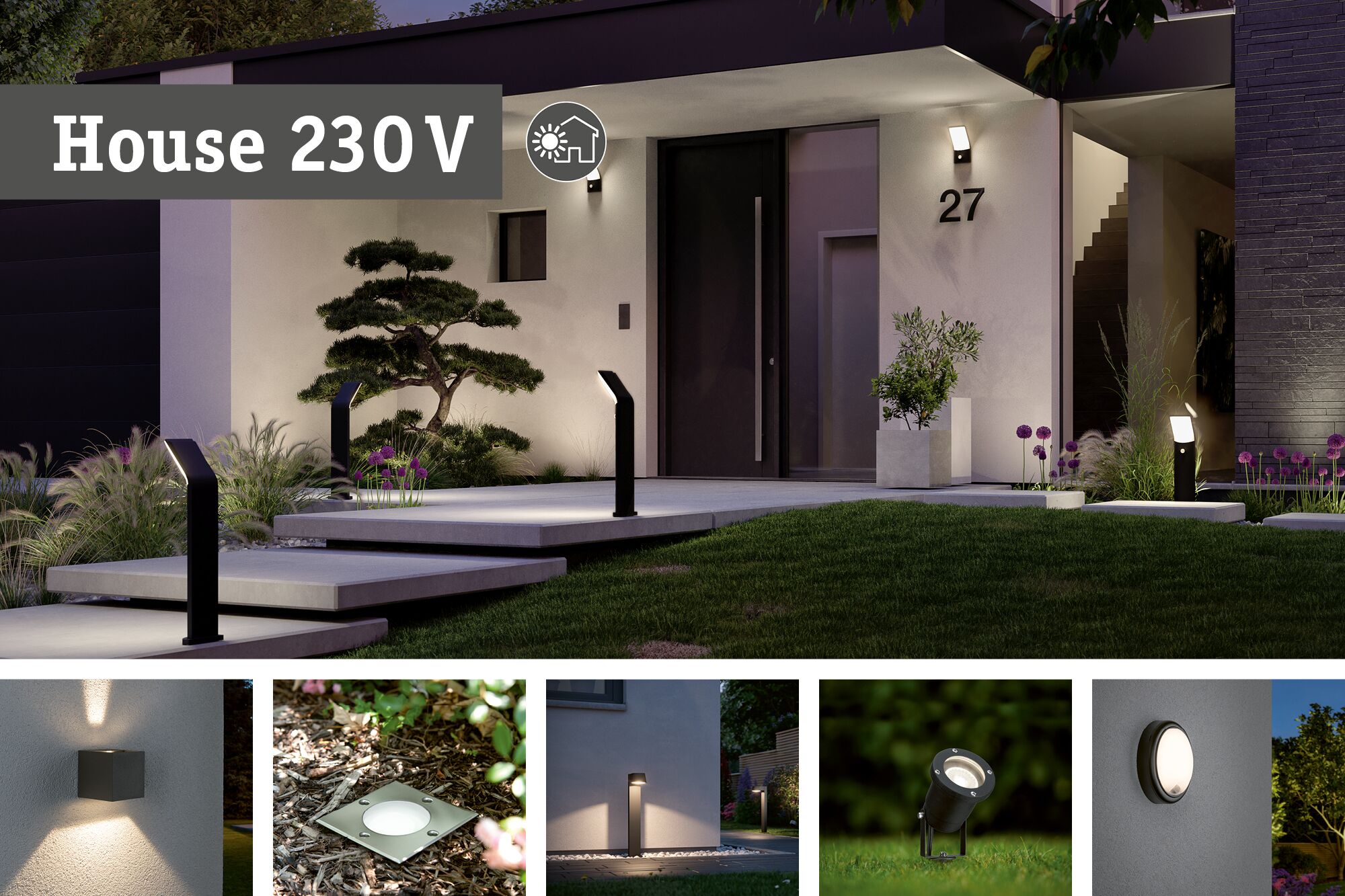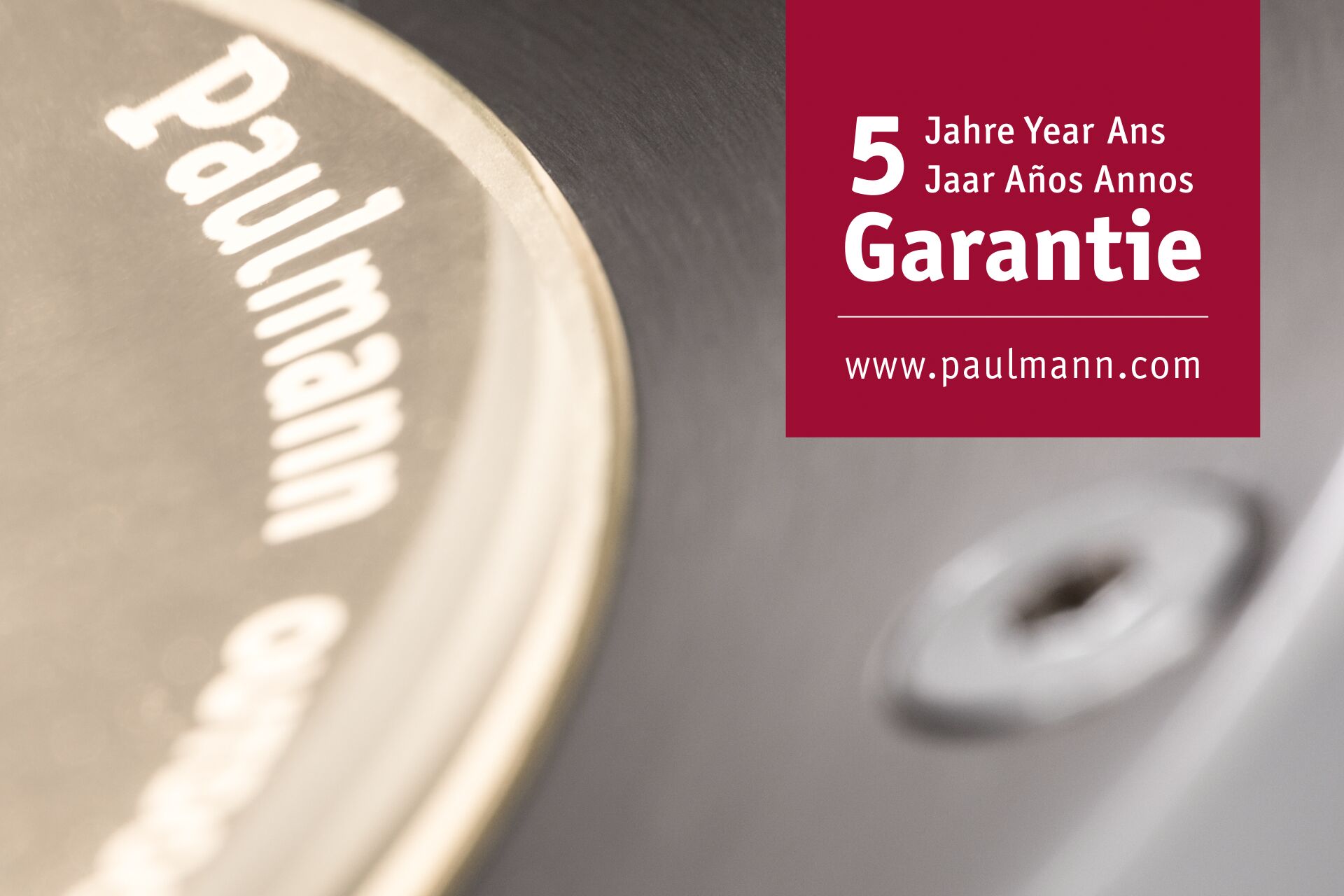 IP protection: IP44 splash-protected
Suitable for outdoor use
Operating voltage: 230 V
Socket column Rio Double IP44 Anthracite
The Rio socket pillar serves as an outdoor power distributor. Thanks to IP44 splash protection and shockproof sockets, it's ideal for use as a power supply for garden lighting.
IP protection: IP44 splash-protected
Suitable for outdoor use
Operating voltage: 230 V
Dimension
Dimensions (Height x Width x Depth)
H: 230 x B: 70 x T: 70 mm
Form
square
Design and Material
stainless
stainless
Colour
Anthracite
Material
Metal
Installation
Installation site (recommendation)
floor mounting
Connections
Plug in
Safety plug
Service life
lifetime
20.000 h
Lamp Features
Technique
Accessories without bulbs
IP protection
IP44
Dimmable
No
Maximum wattage
max. 3.650 W
protection class
protection class I
Replacable
7 not concerned.
Labelling
WEEE-Reg.-No
DE 39236390