Plug & Shine

LED Recessed floor luminaire
MicroPen II Expansion set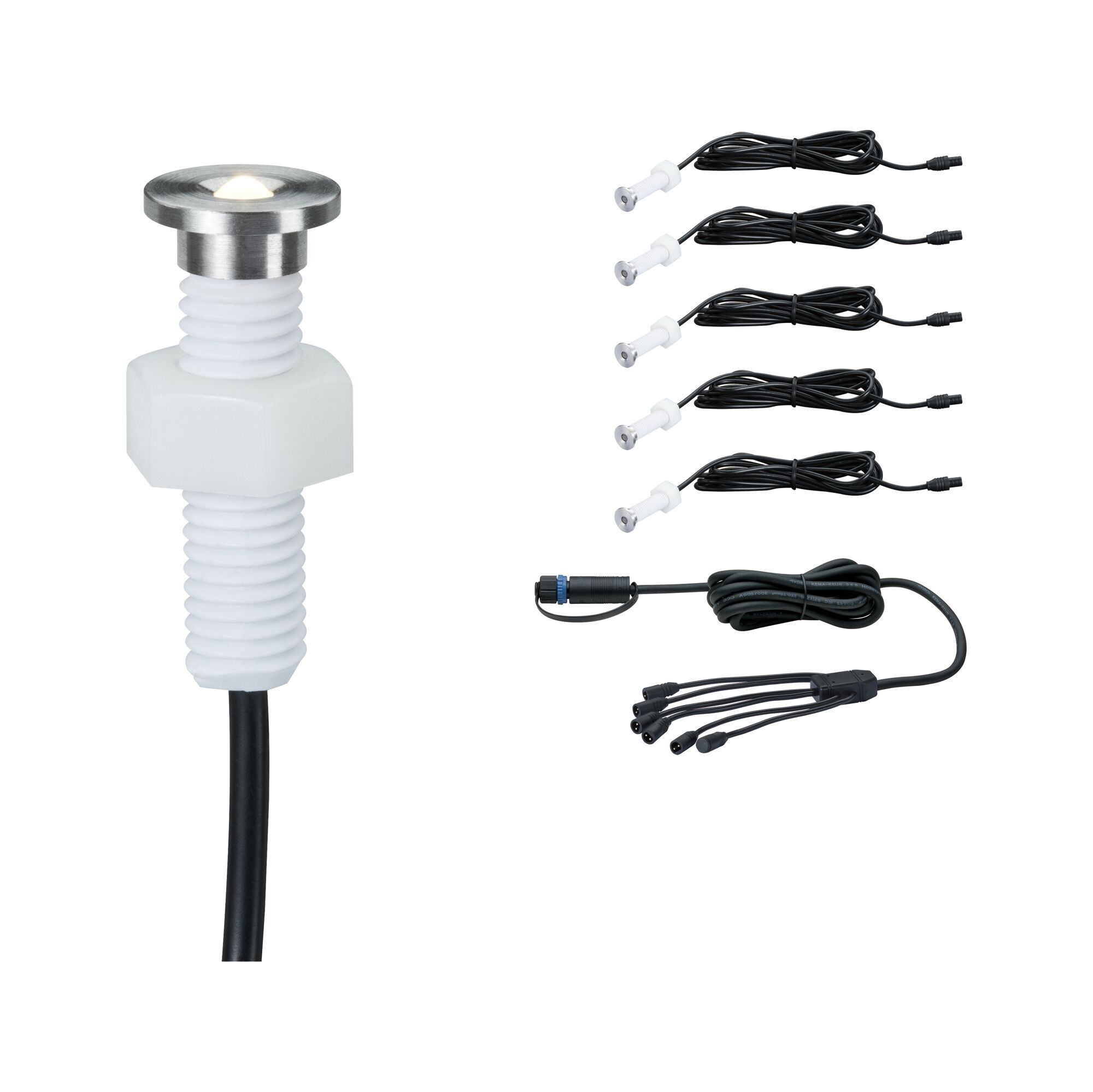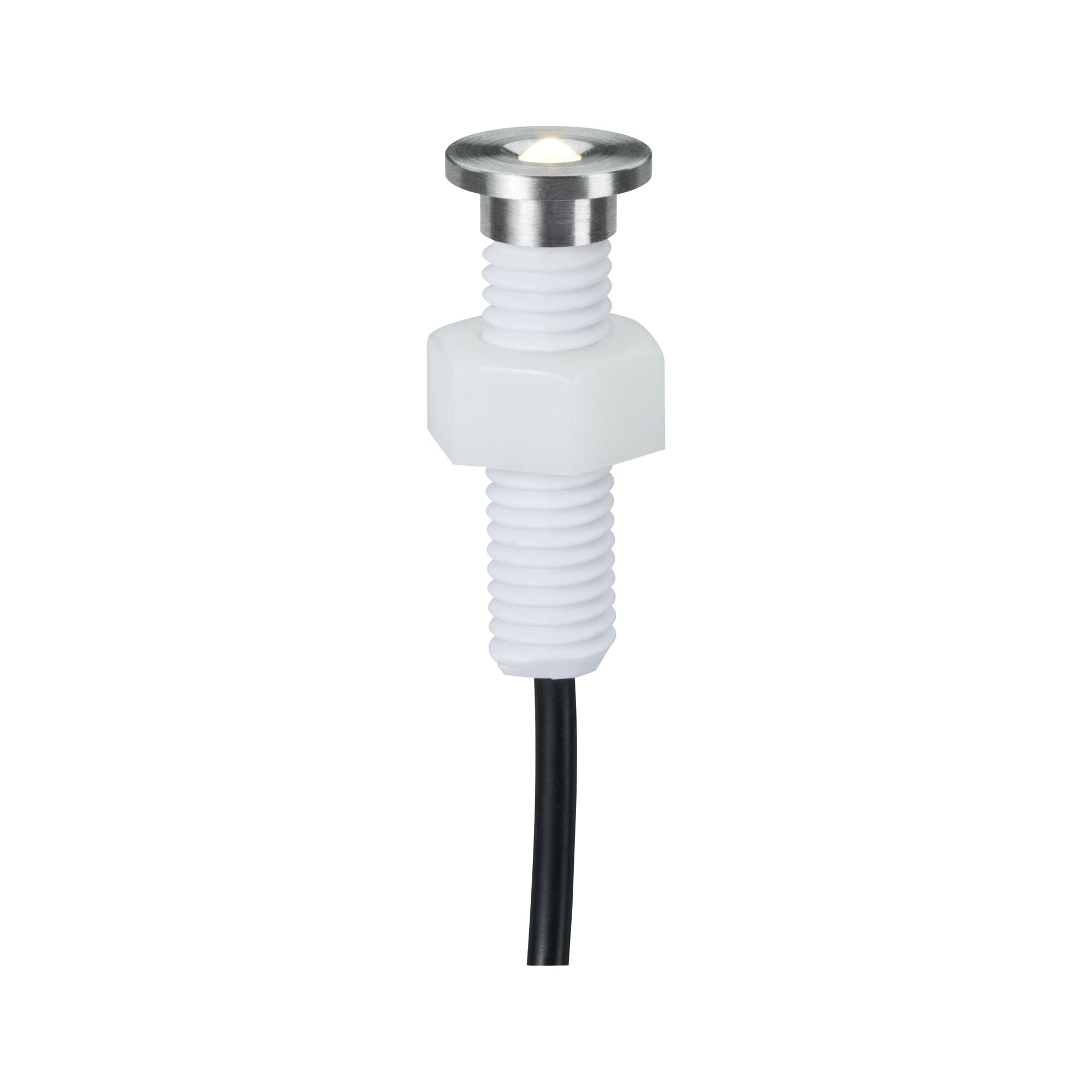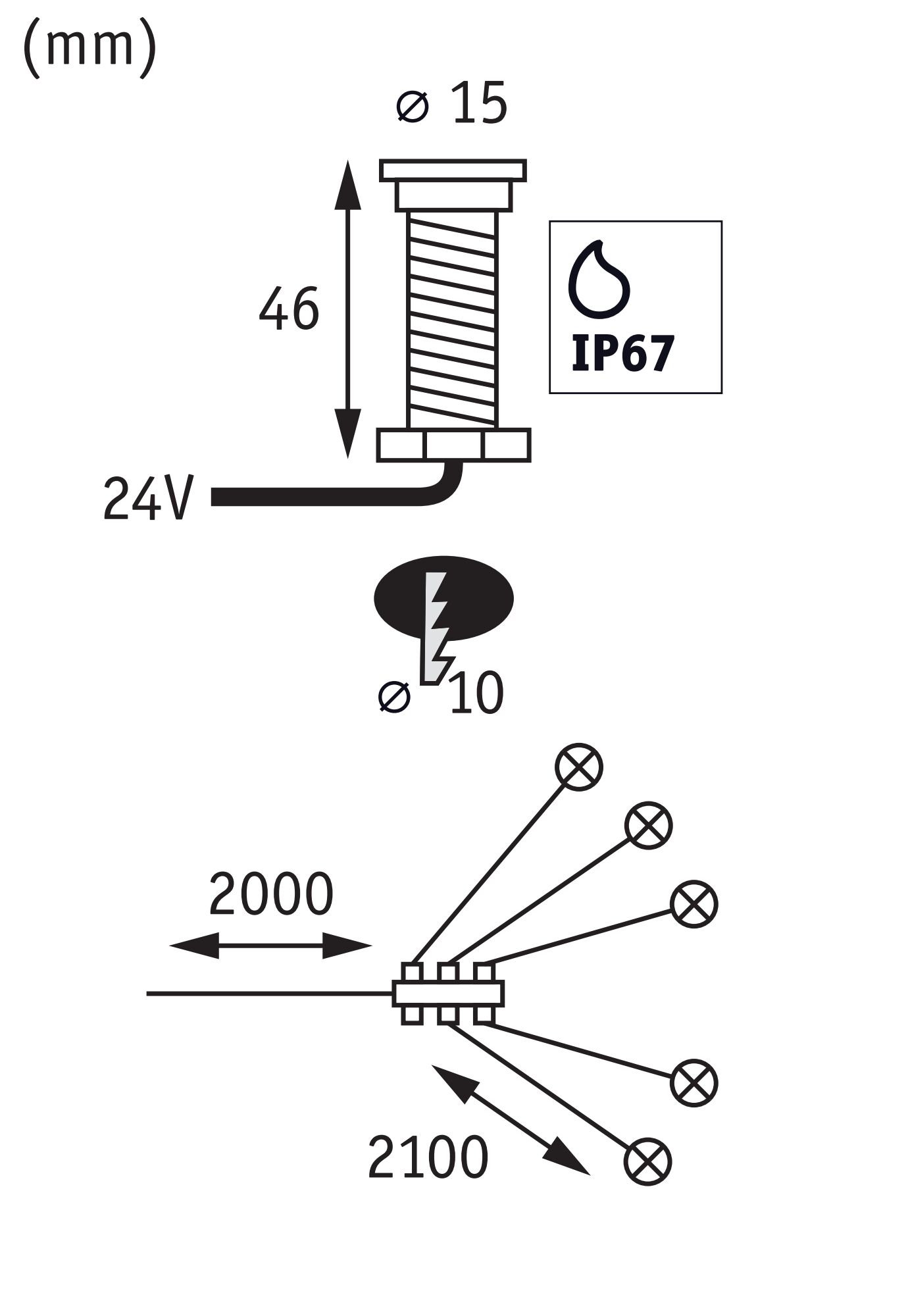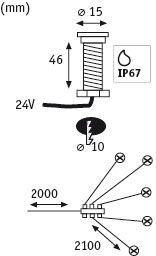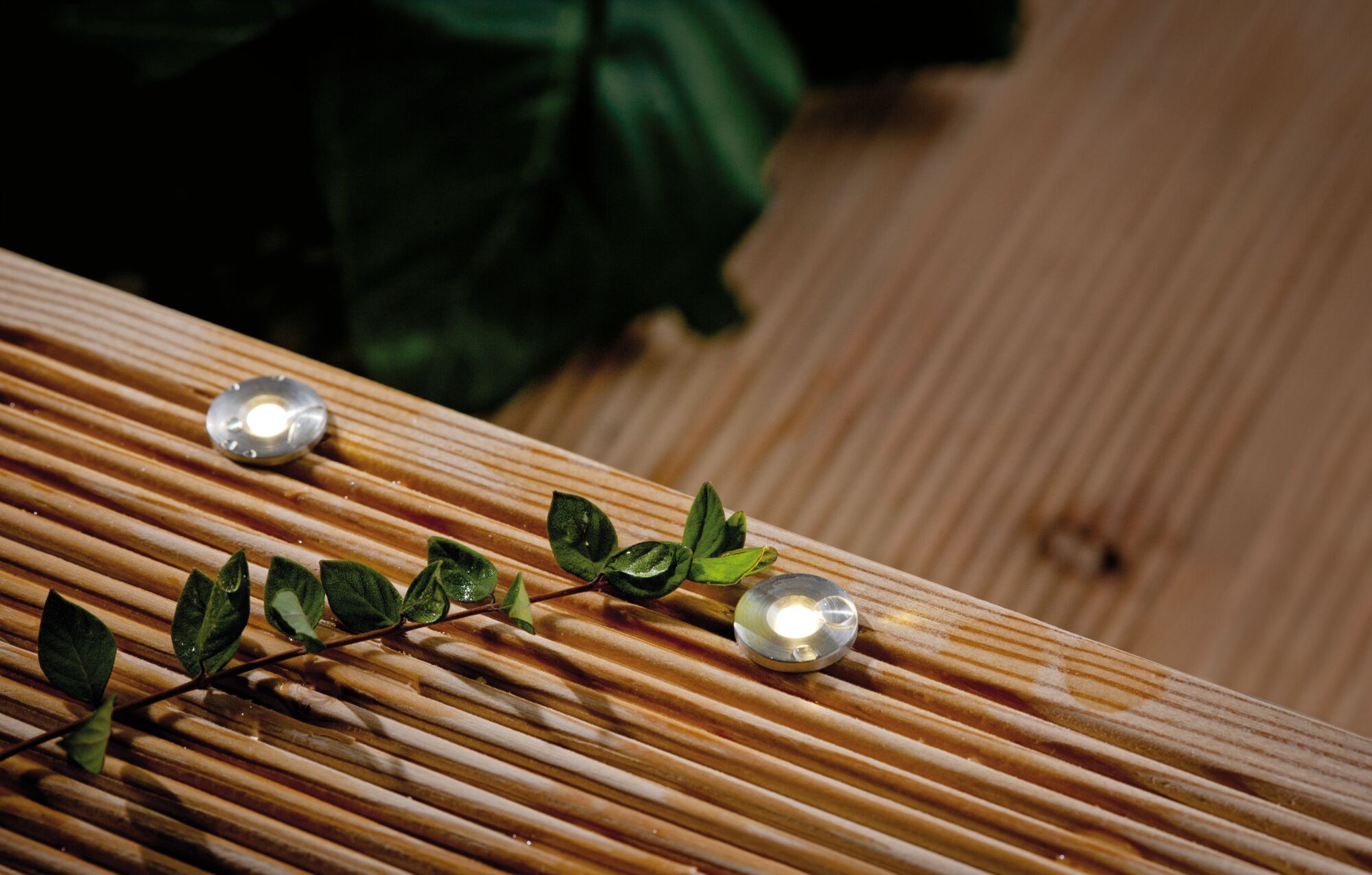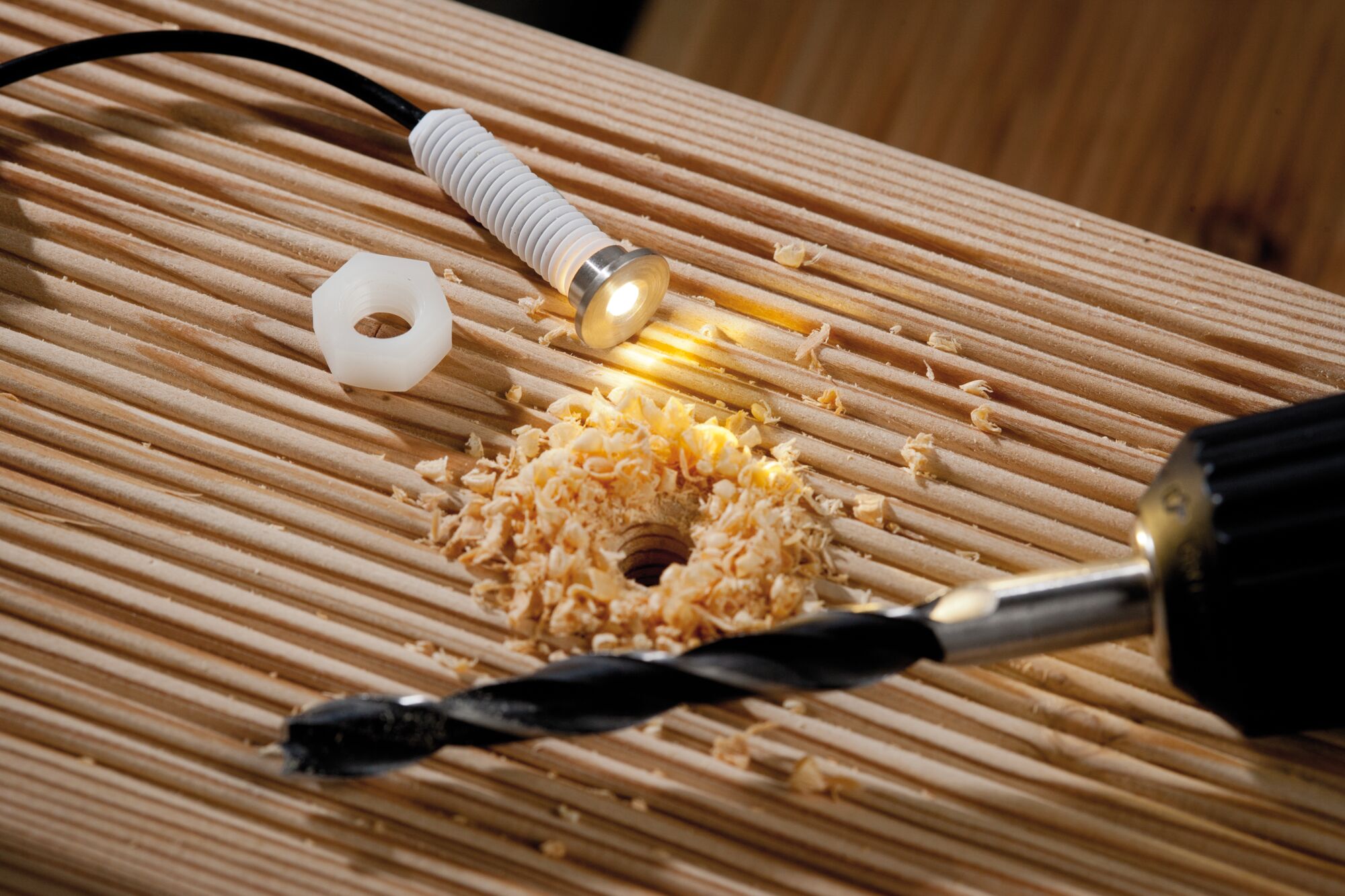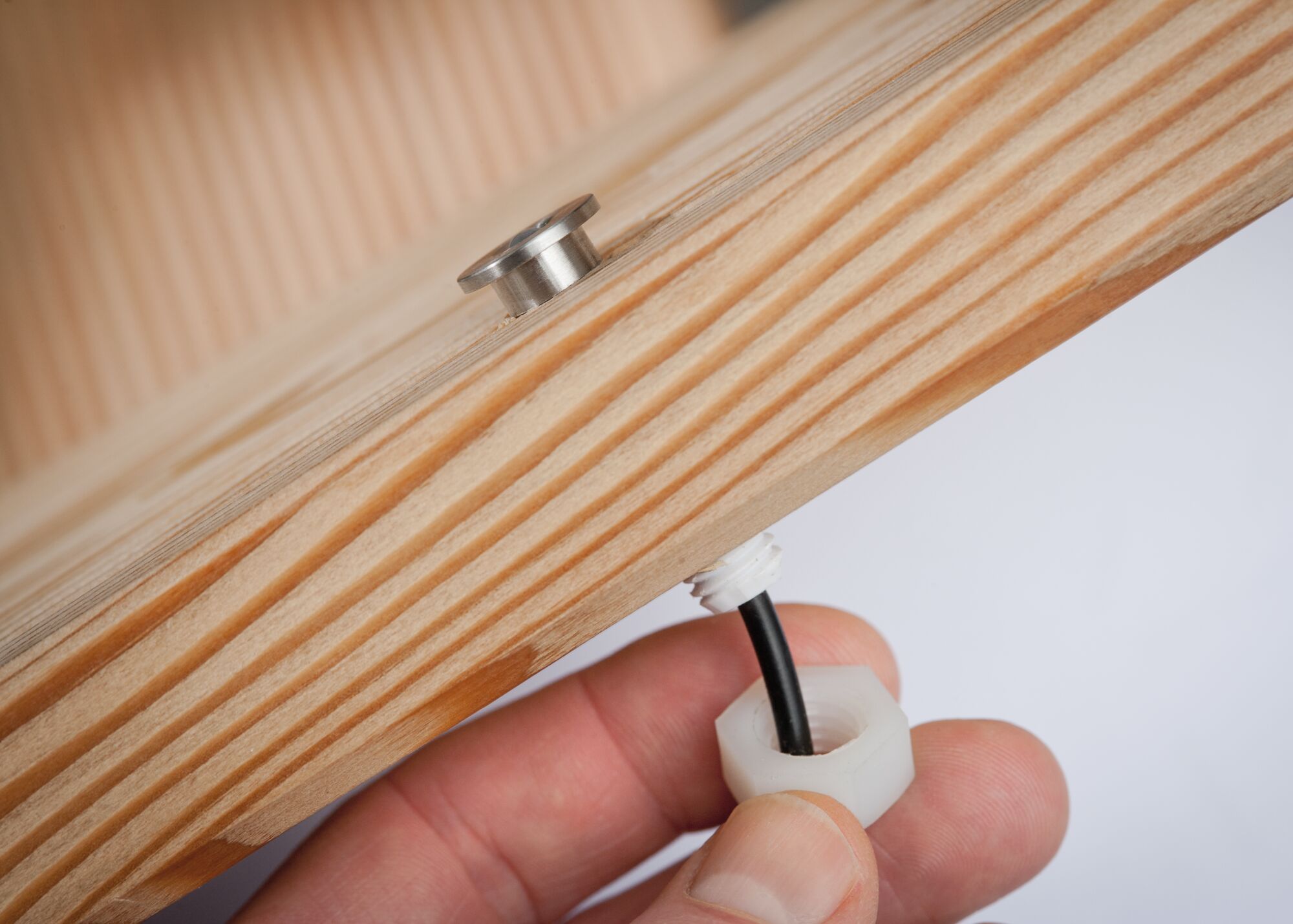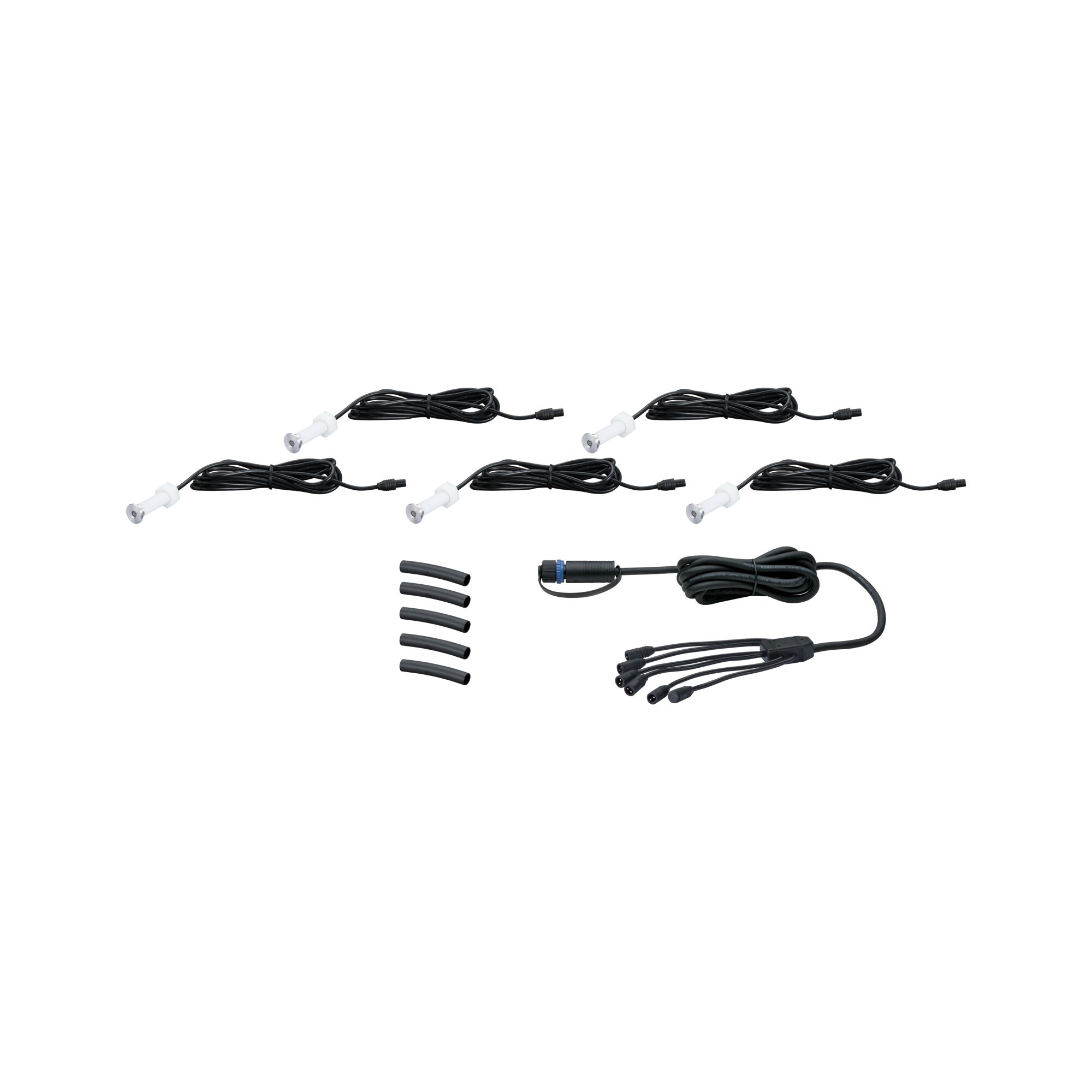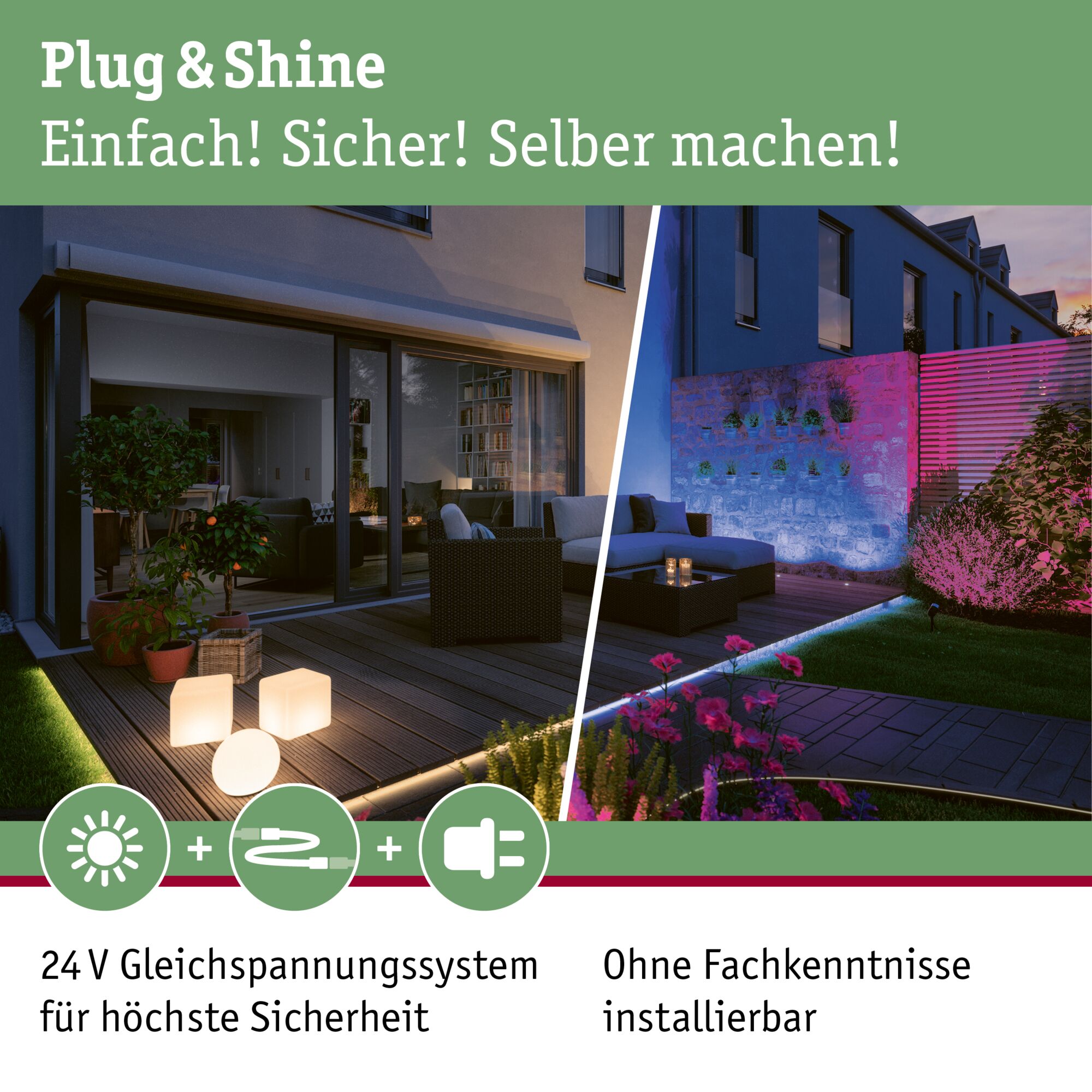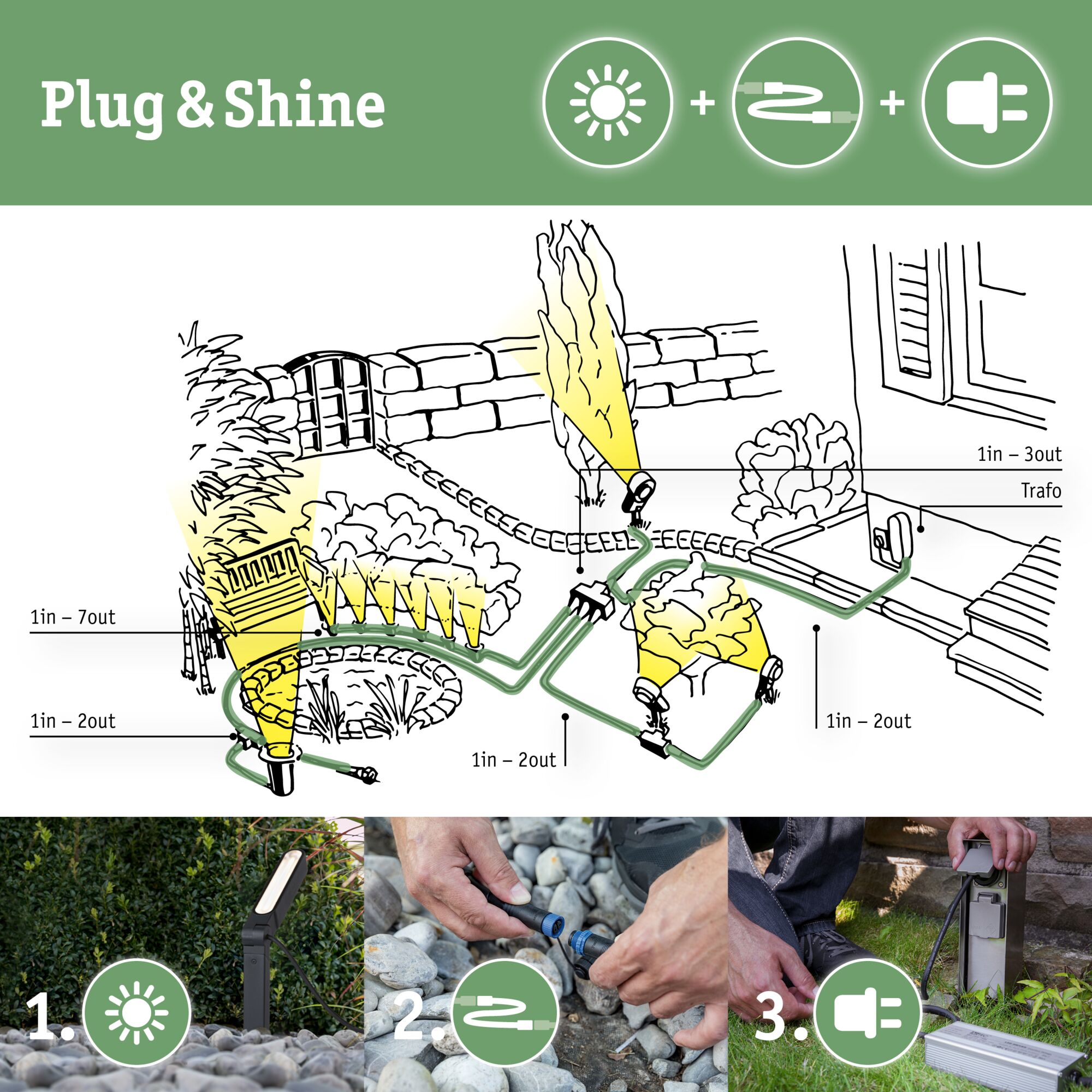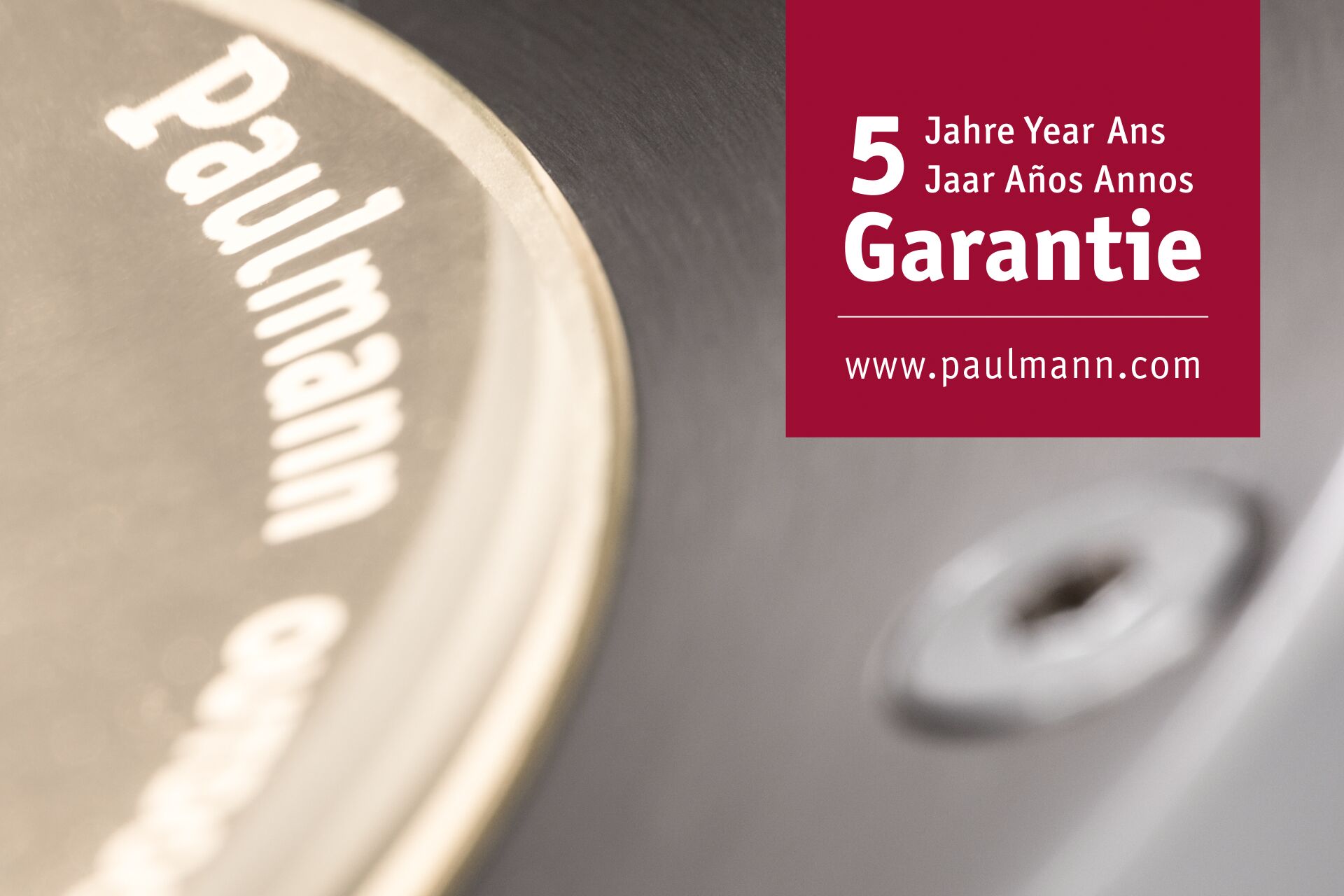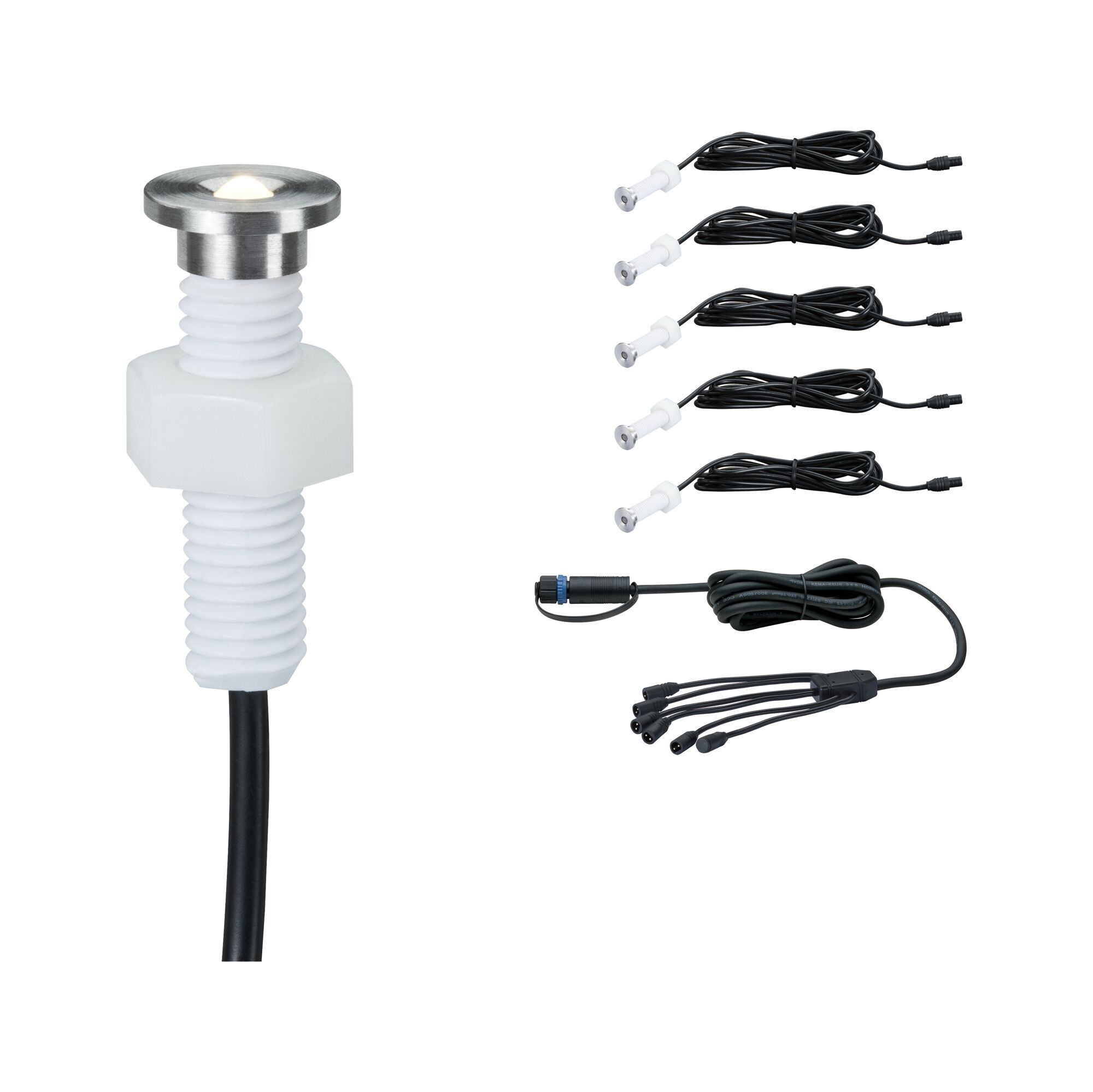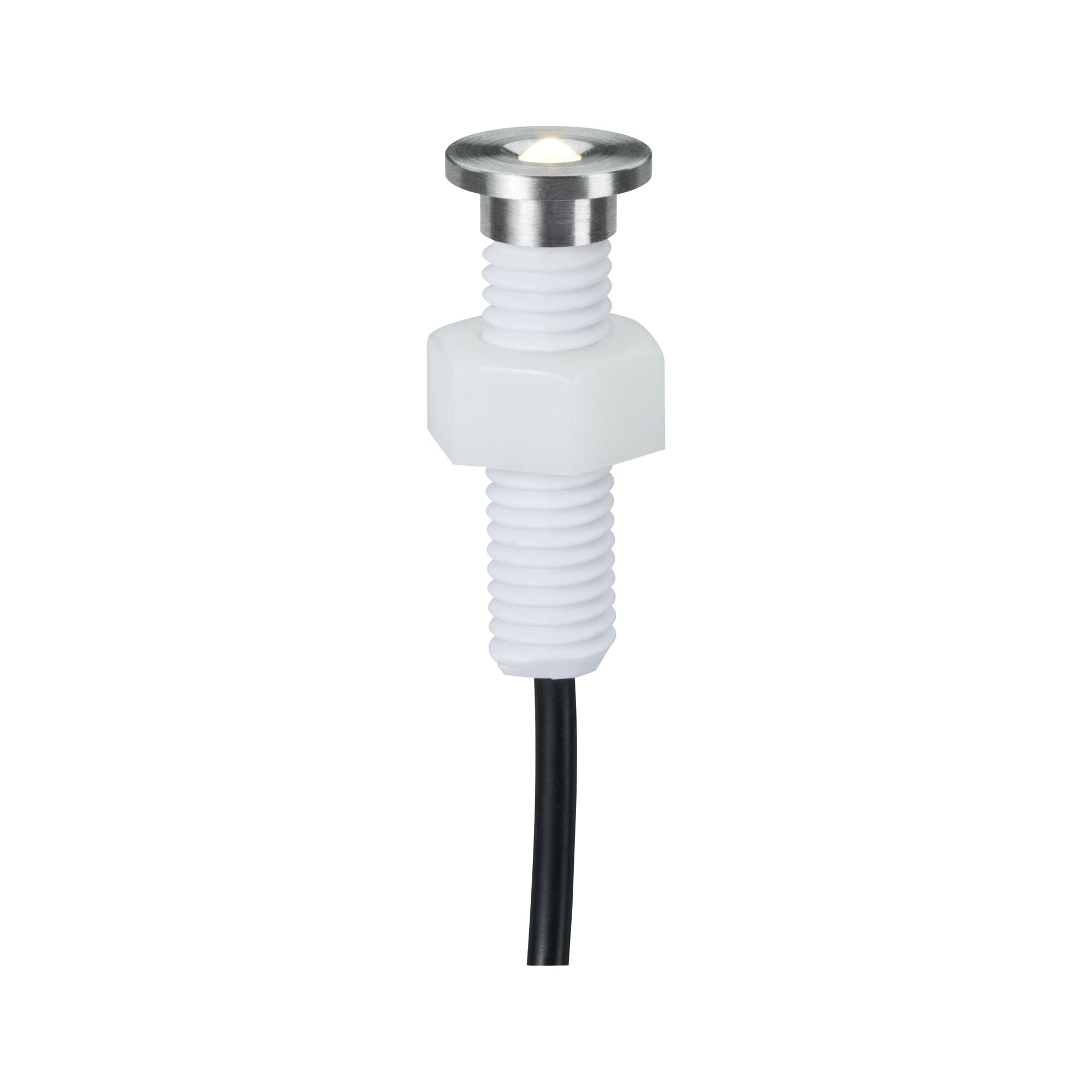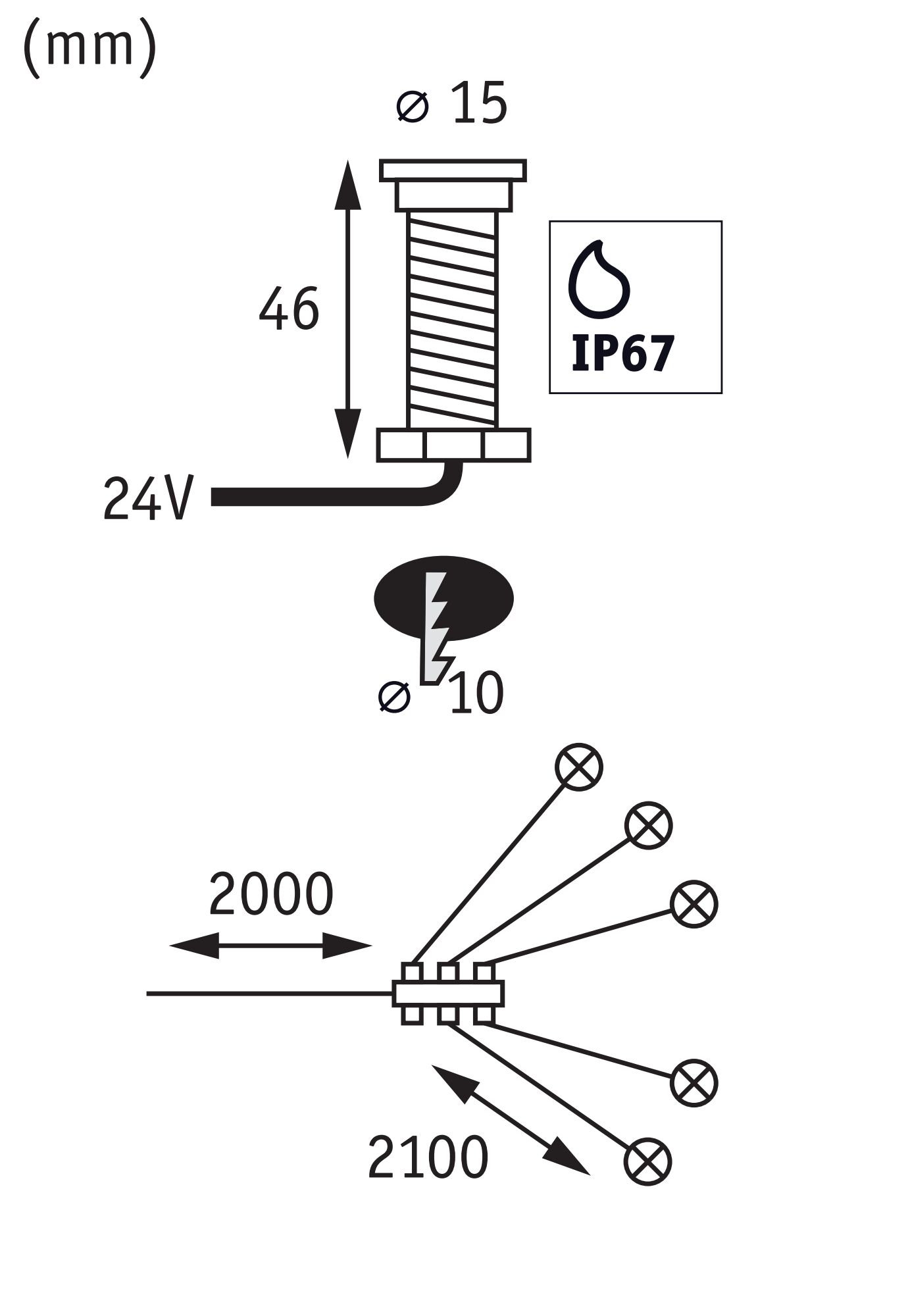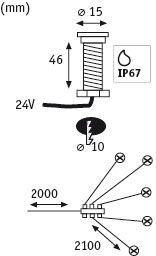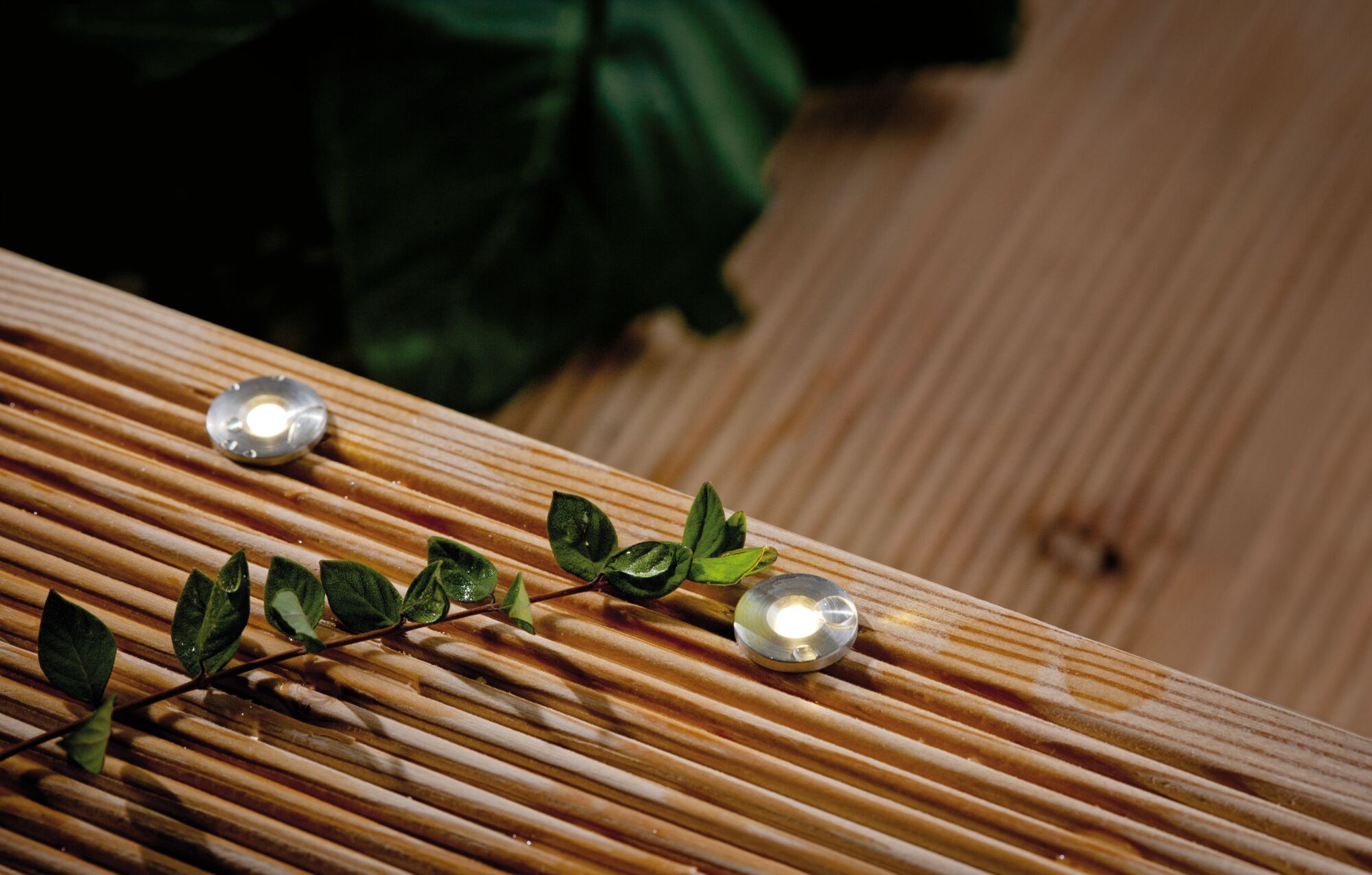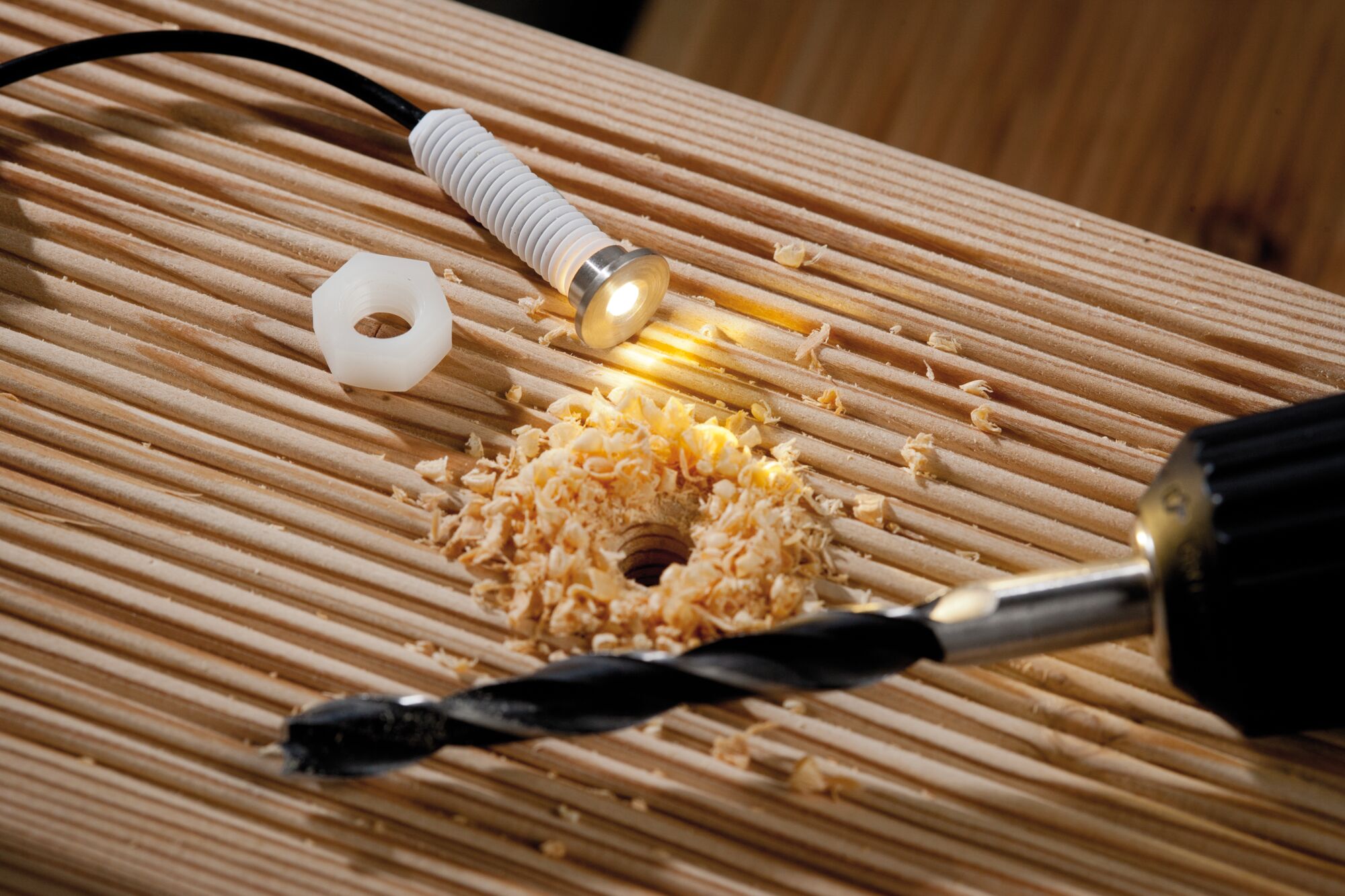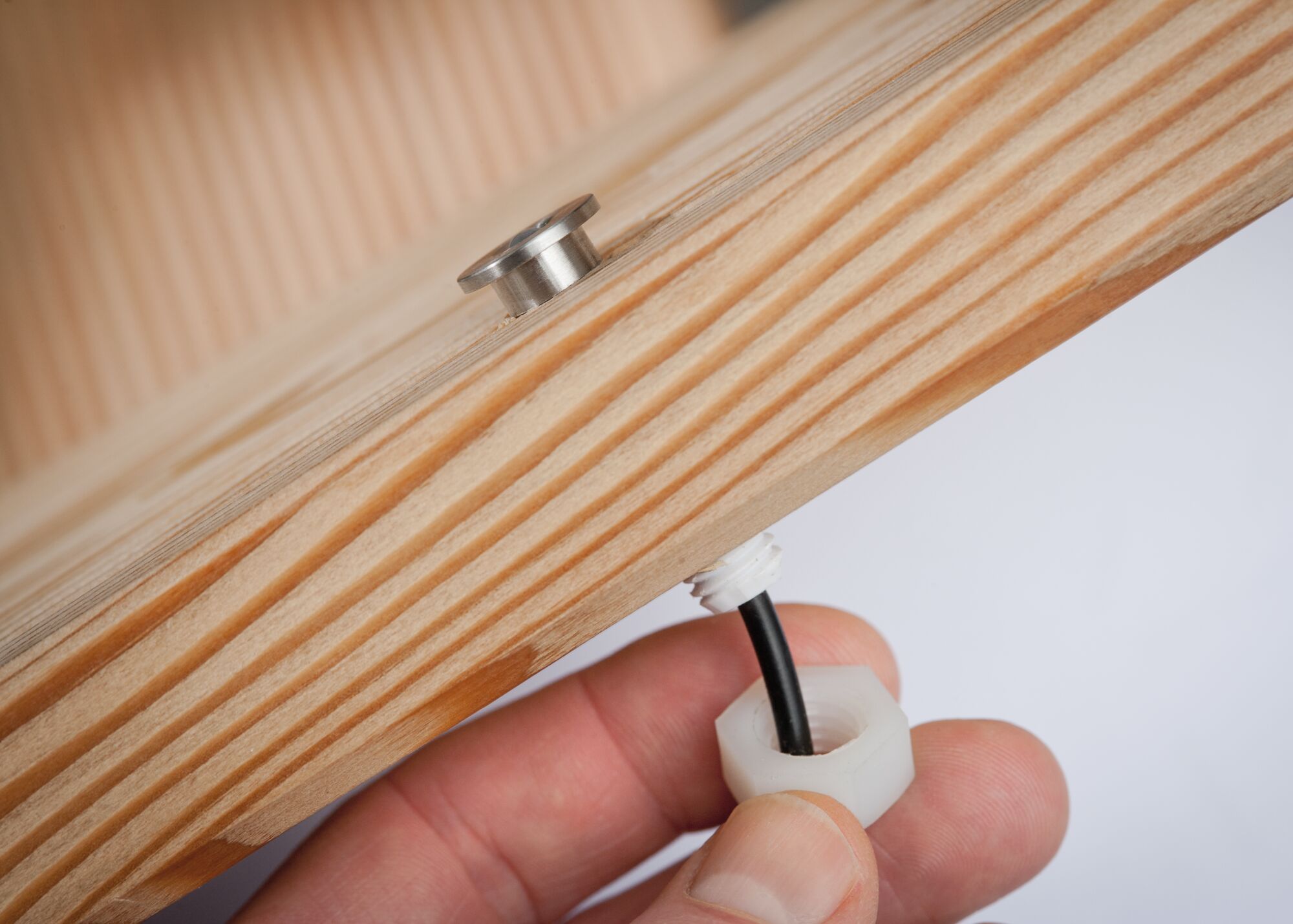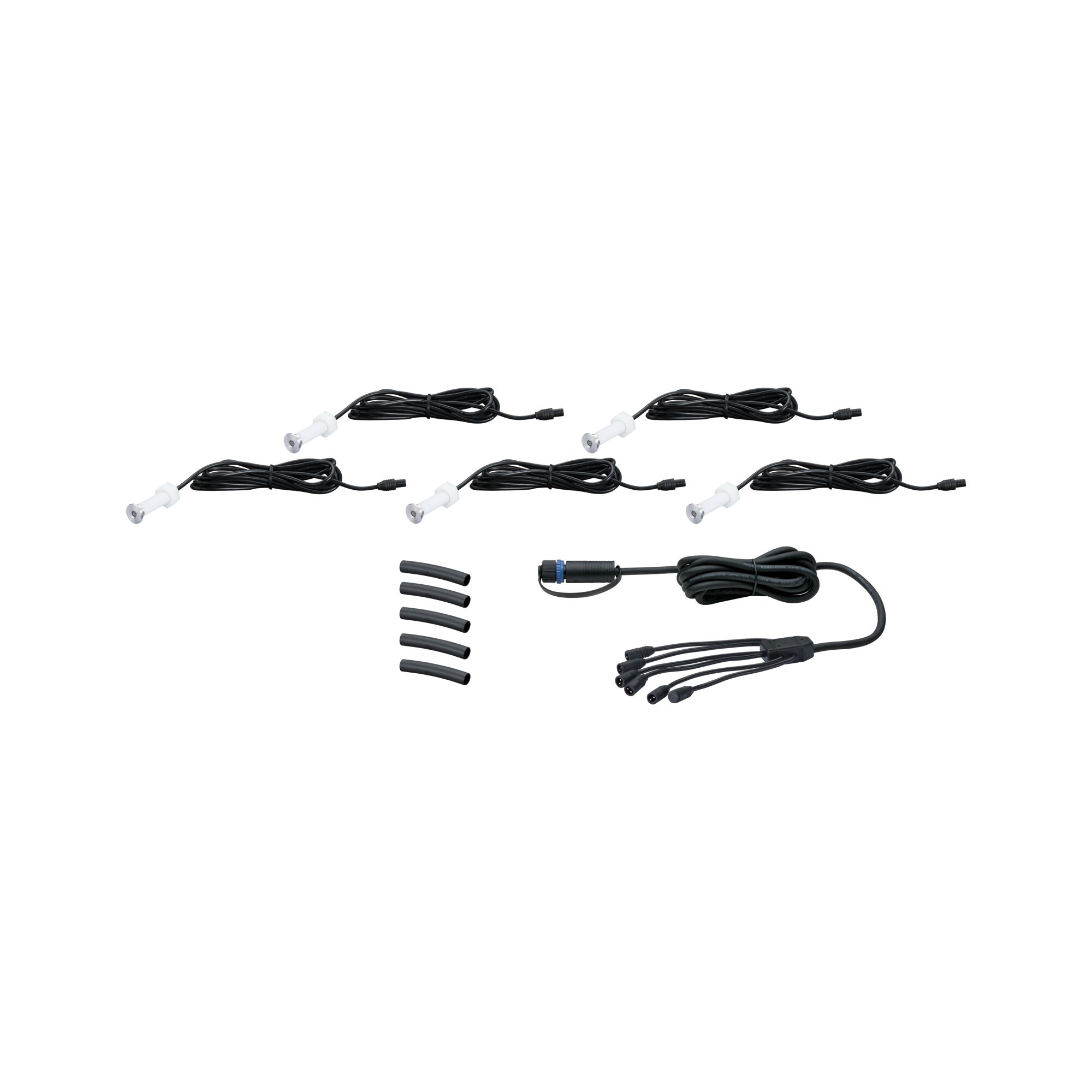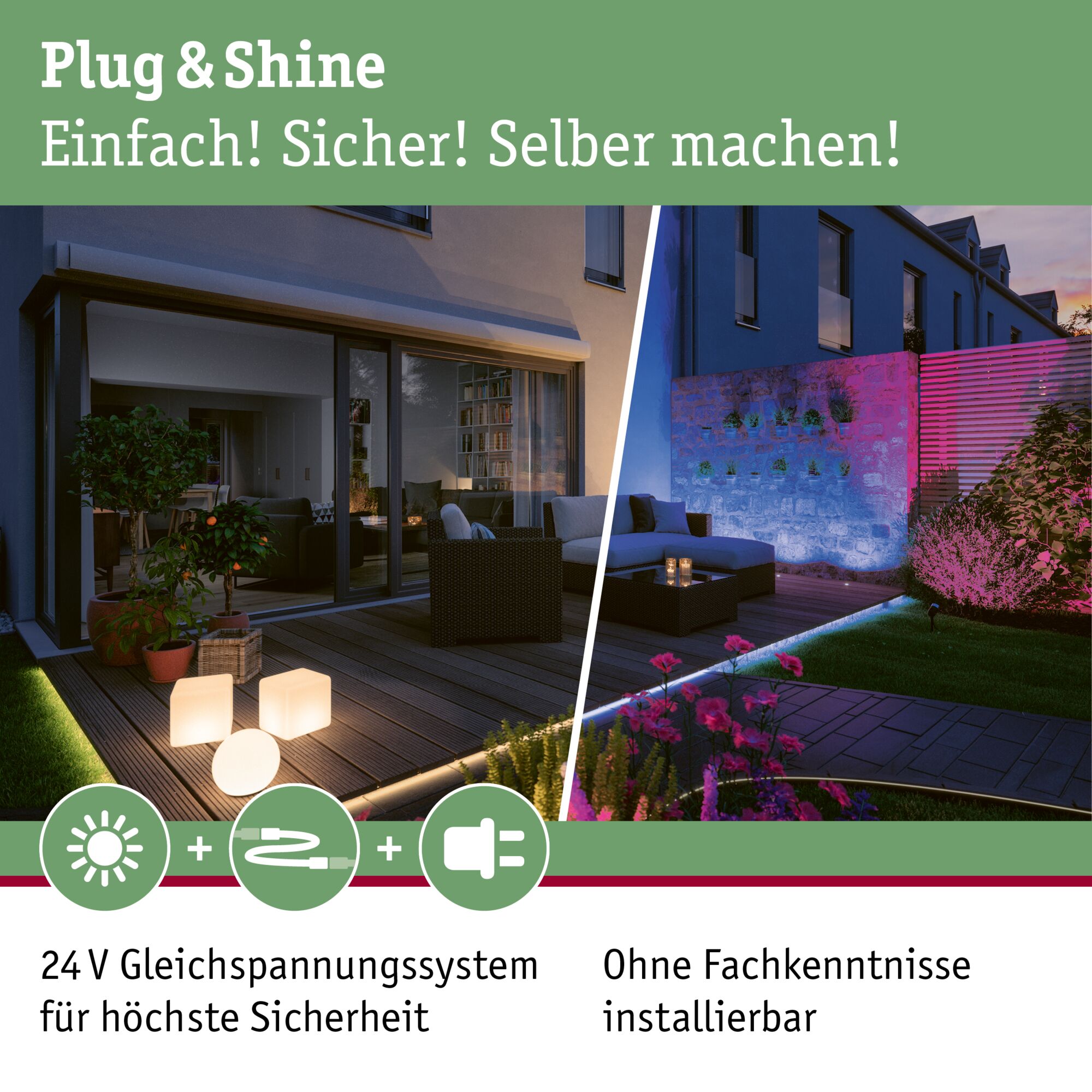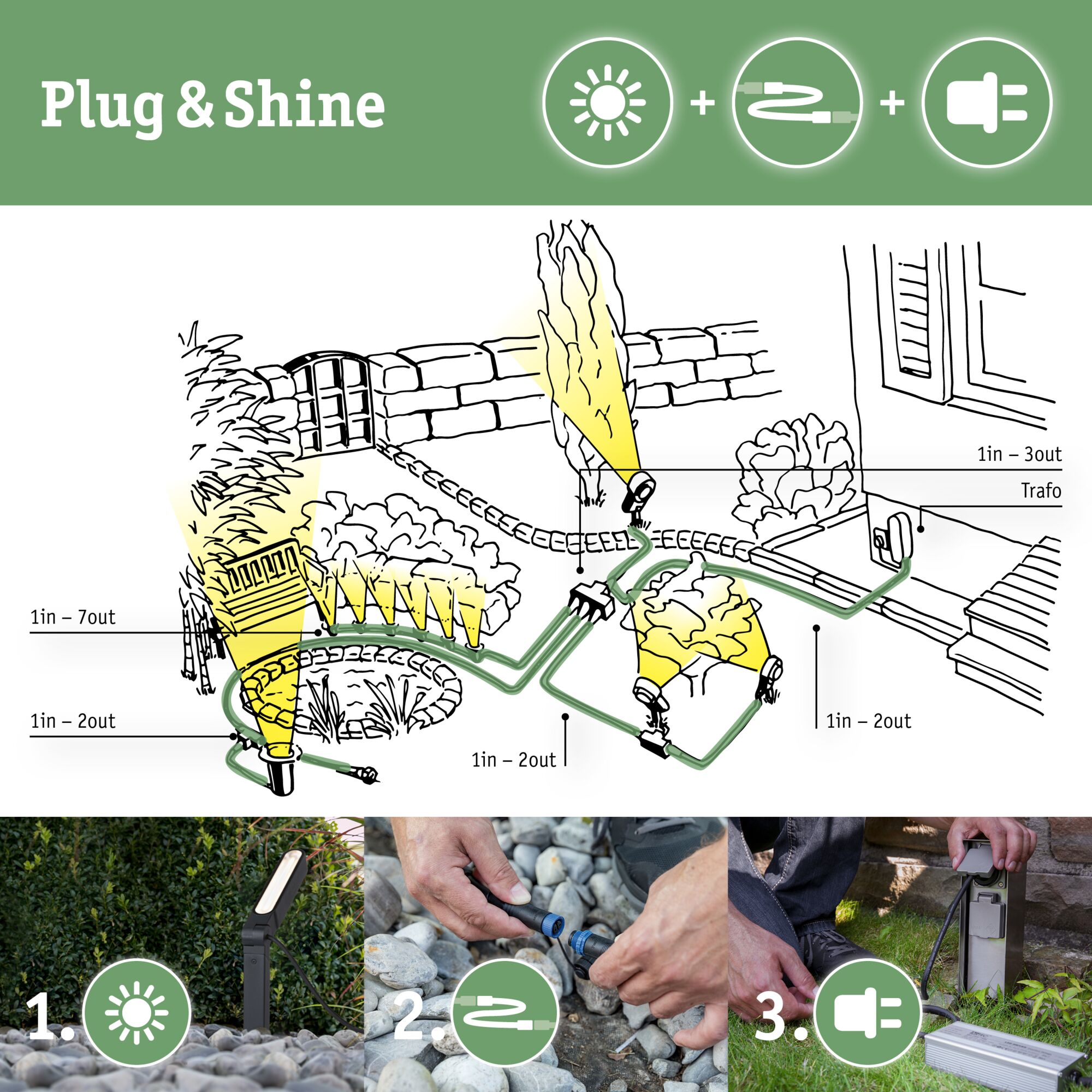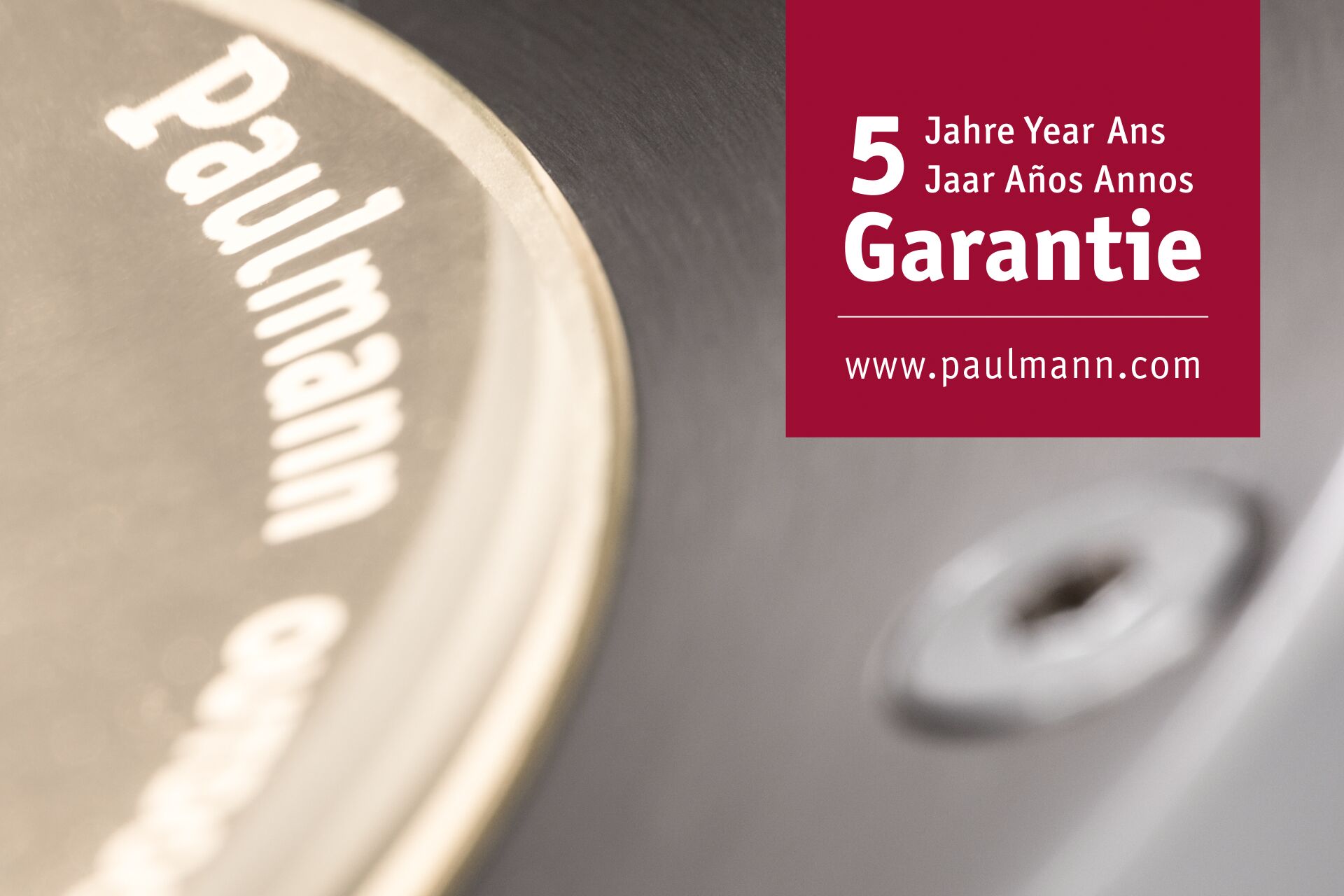 Plug & Shine extension set consisting of 5 luminaires and connecting cable
Compatible with all accessories in the Plug & Shine series
LED lamp (fixed) included in scope of delivery
Plug & Shine LED Recessed floor luminaire MicroPen II Expansion set IP67 3000K 5x0,2W Silver
Plug & Shine MicroPen II recessed floor spotlights provide decorative warm white light points on paths, in driveways or on patios. With this extension set, you have the option of connecting up to five additional luminaires to your existing 24 V lighting installation. A connecting cable with six sockets is included. You can close outlets that you do not need with the supplied cap. It can't be walked on or driven over.
Plug & Shine extension set consisting of 5 luminaires and connecting cable
Compatible with all accessories in the Plug & Shine series
LED lamp (fixed) included in scope of delivery
Color temperatur: 3000K - Warm white
Don't forget: Order compatible transformers as well!
Dimension
depth of hollow wall
31 mm
Mounting depth
46 mm
Plug depth
48 mm
Ø
15 mm
Mounting hole
10 mm
Form
round
Depth of hollow wall
31 mm
Design and Material
stainless
stainless
Colour
Silver
Material
Stainless steel
Installation
Application
For decorative light points on paths, driveways and patios
Installation site (recommendation)
floor mounting
Energy consumption
energy efficiency (A to G)
G
Service life
lifetime
30.000 h
Light Characteristics
Color temp.
3000 K
Beam angle
22 °
Useful luminous flux
1,8 lm
Luminous flux LED module
3 lm
color temp
3.000 K
Beam angle LED module
23 °
Lamp Features
Component parts
0,22 W
Technique
LED
IP protection
IP67
Dimmable
No
Incandescent Equivalent
2.2 W
Inclusive lamp
✓
Number of component parts
5x
protection class
protection class III
Maximum load
130 kg
Replacable
3 Lightsource is not replaceable, the complete lighting must be replaced.
Power consumption
2,1 W
Transformer
Transformer height
103 mm
Transformer width
50 mm
Transformer depth
30 mm
Labelling
WEEE-Reg.-No
DE 39236390