Plug & Shine

LED Recessed floor luminaire
Floor Mini Expansion set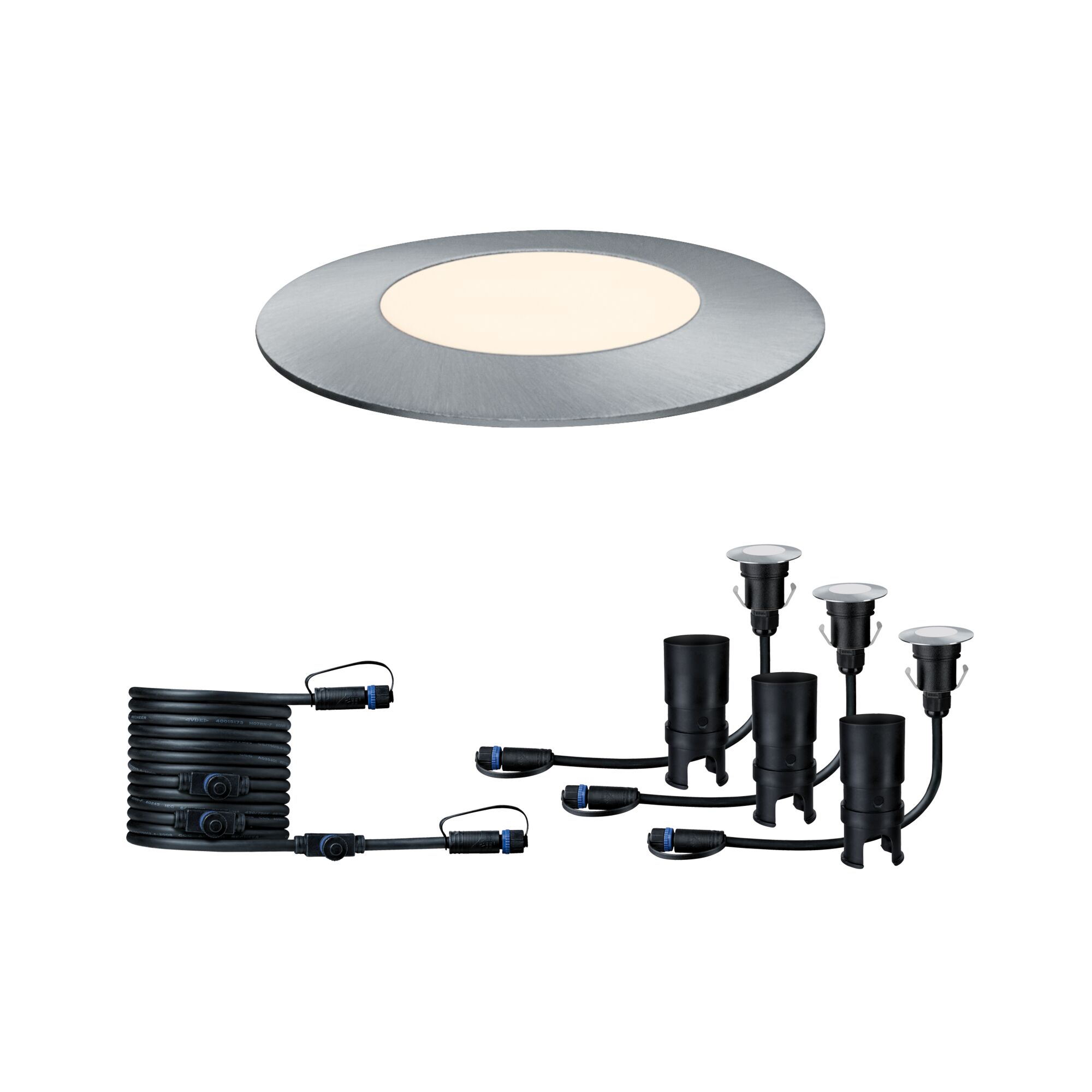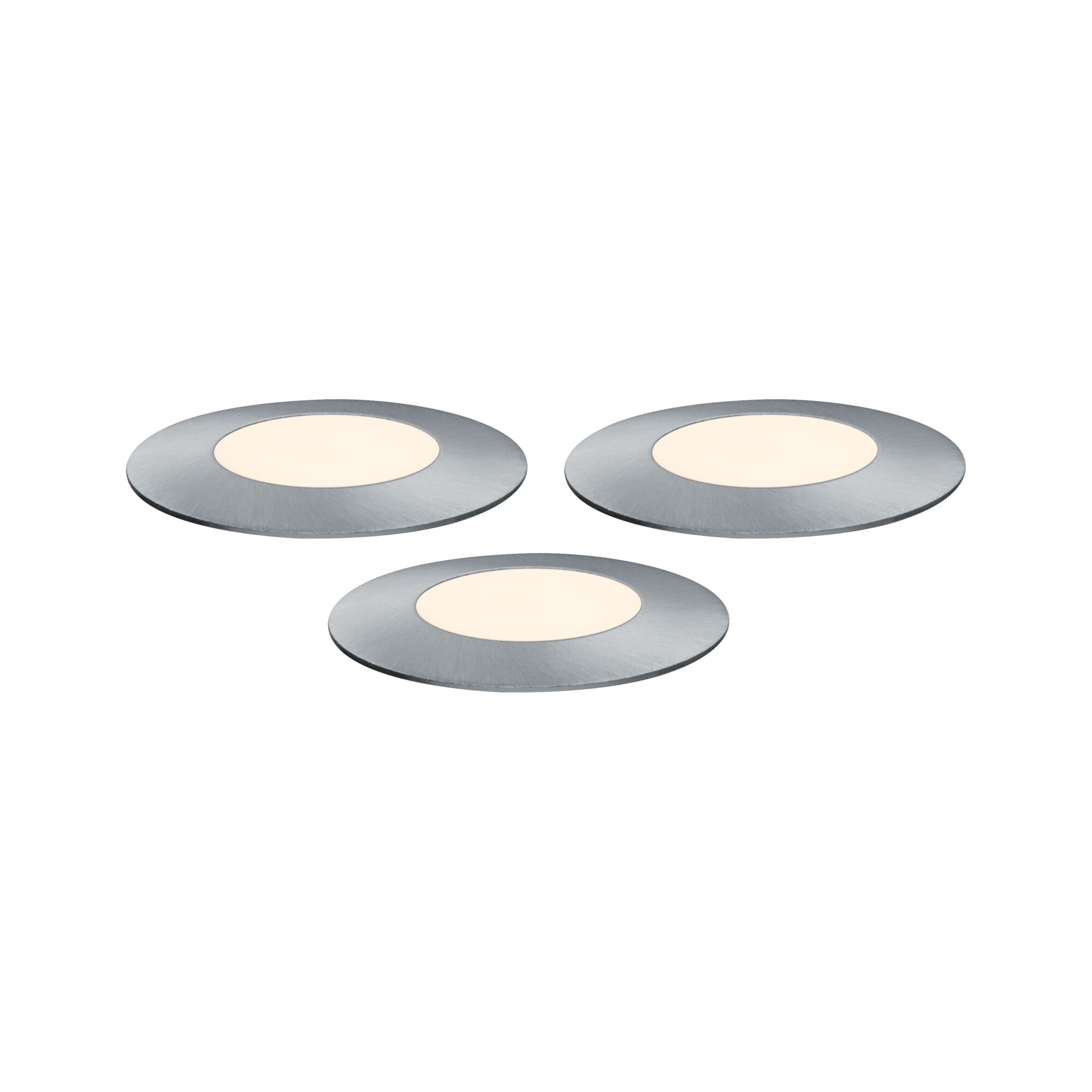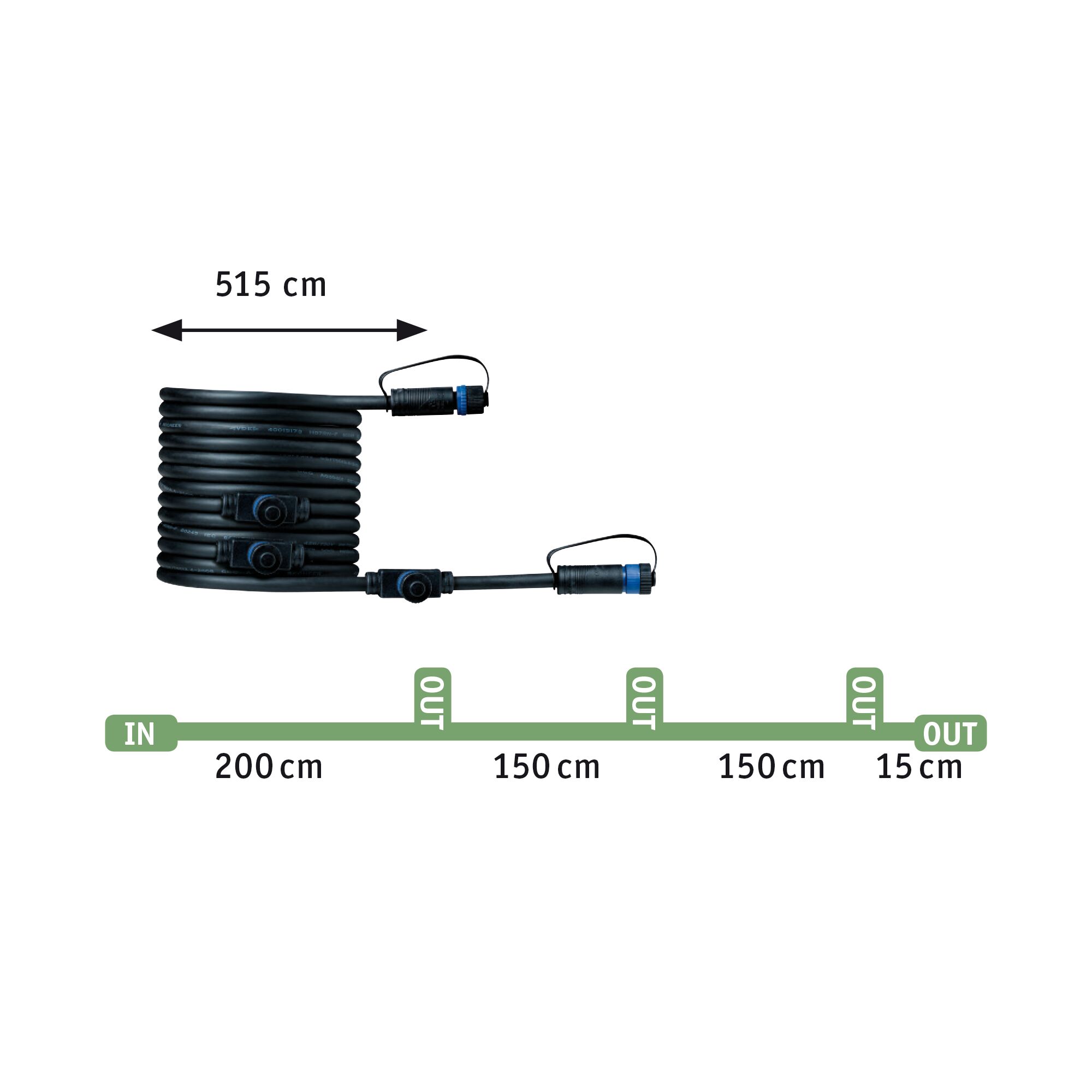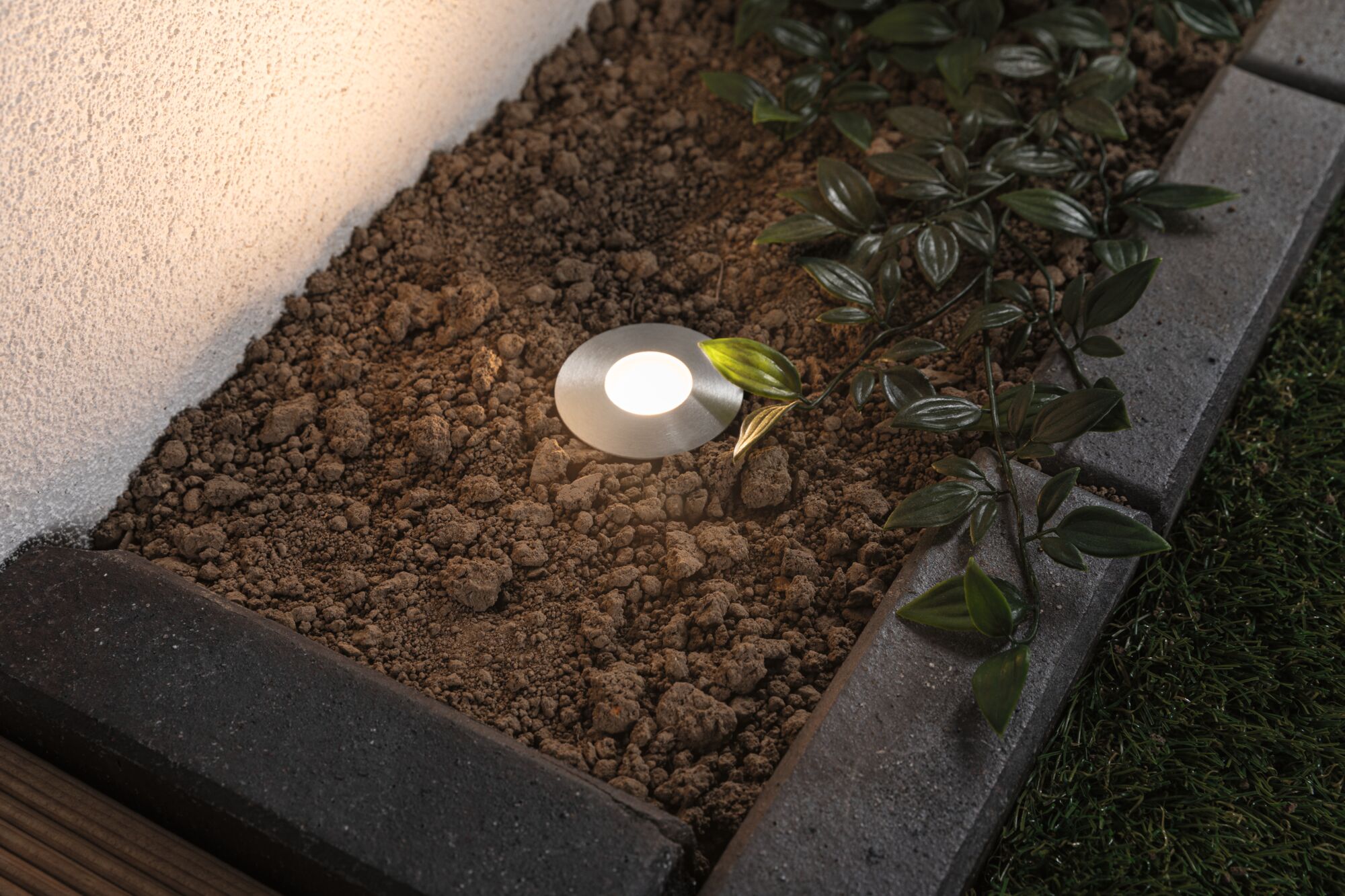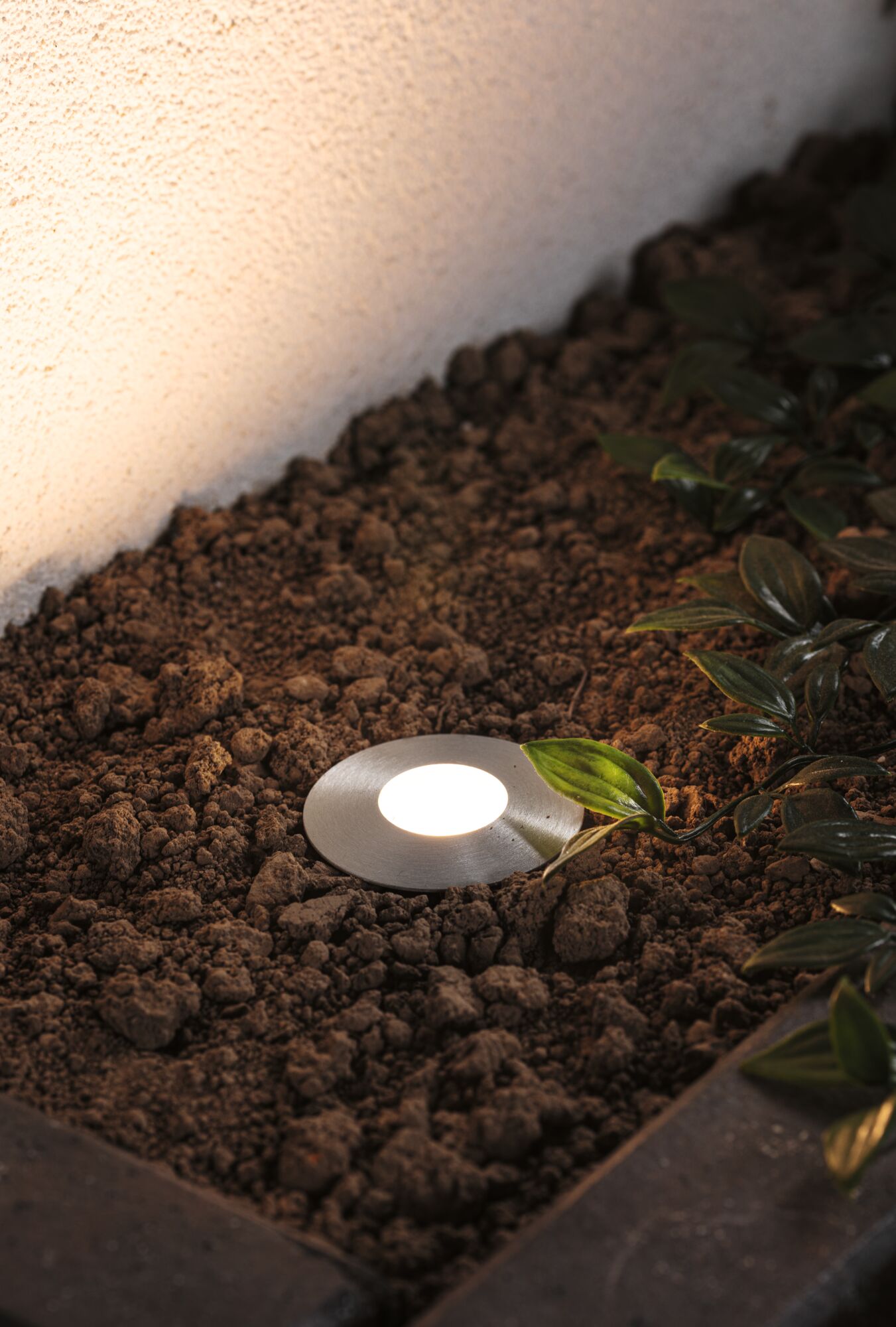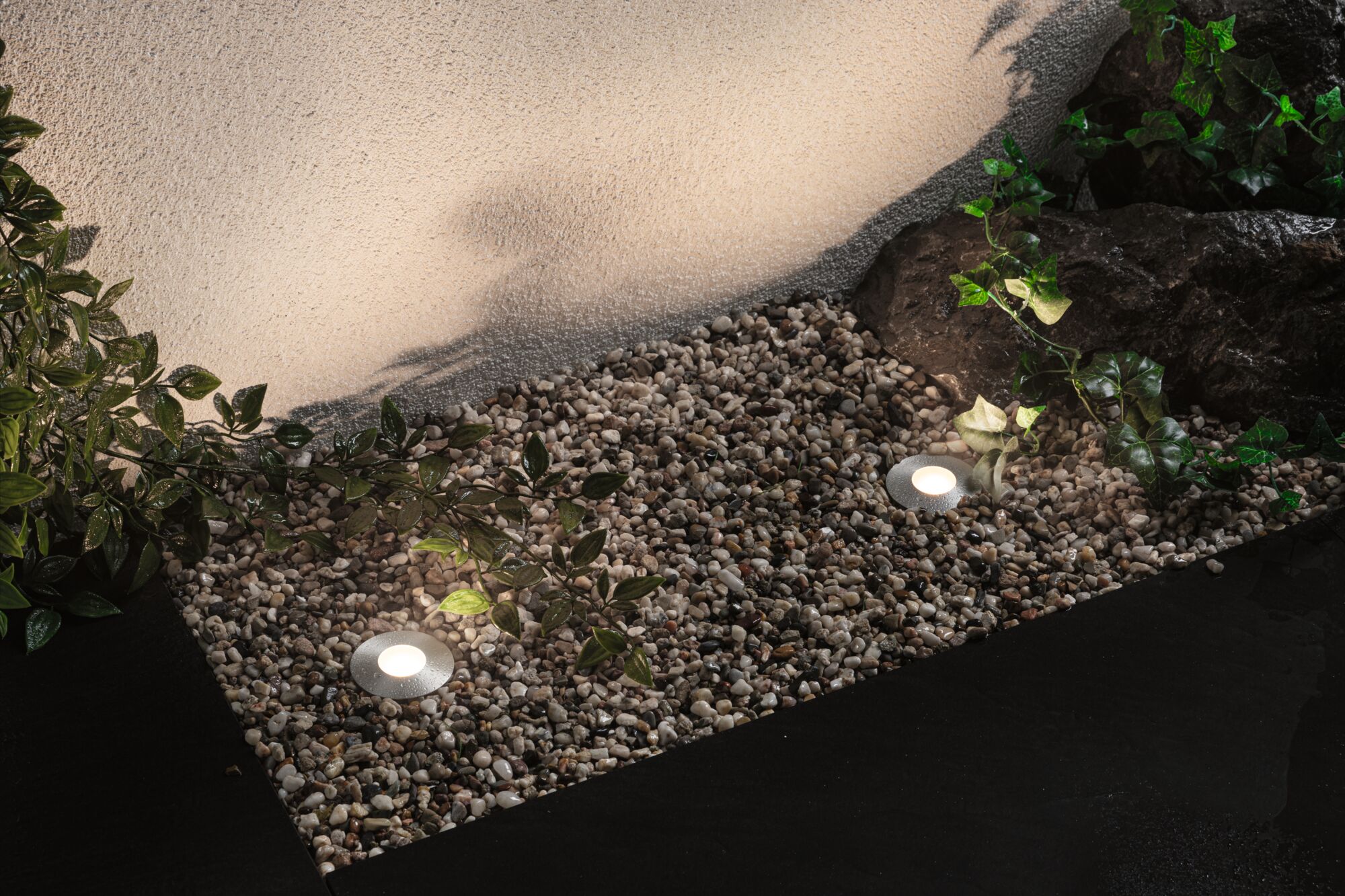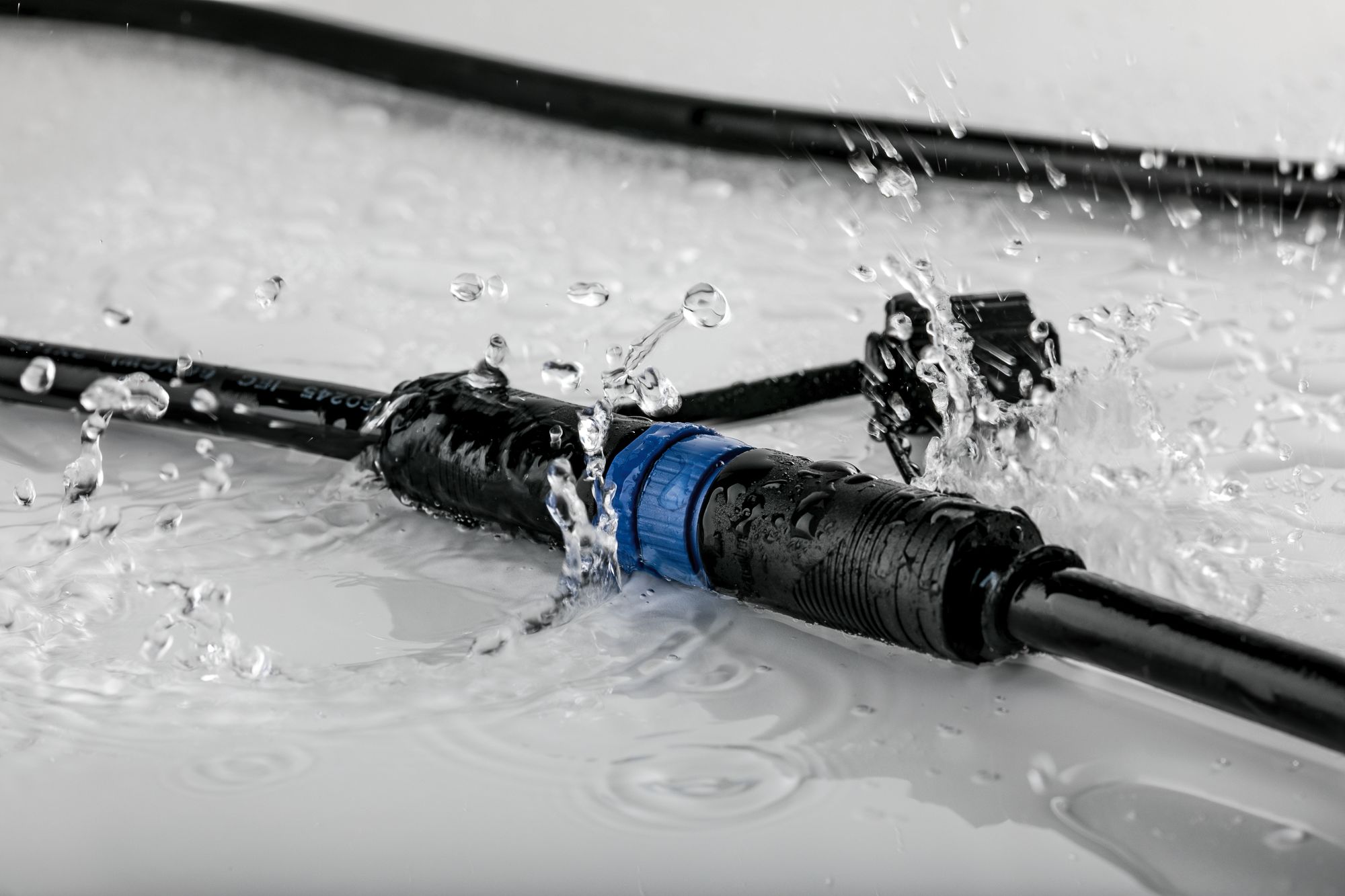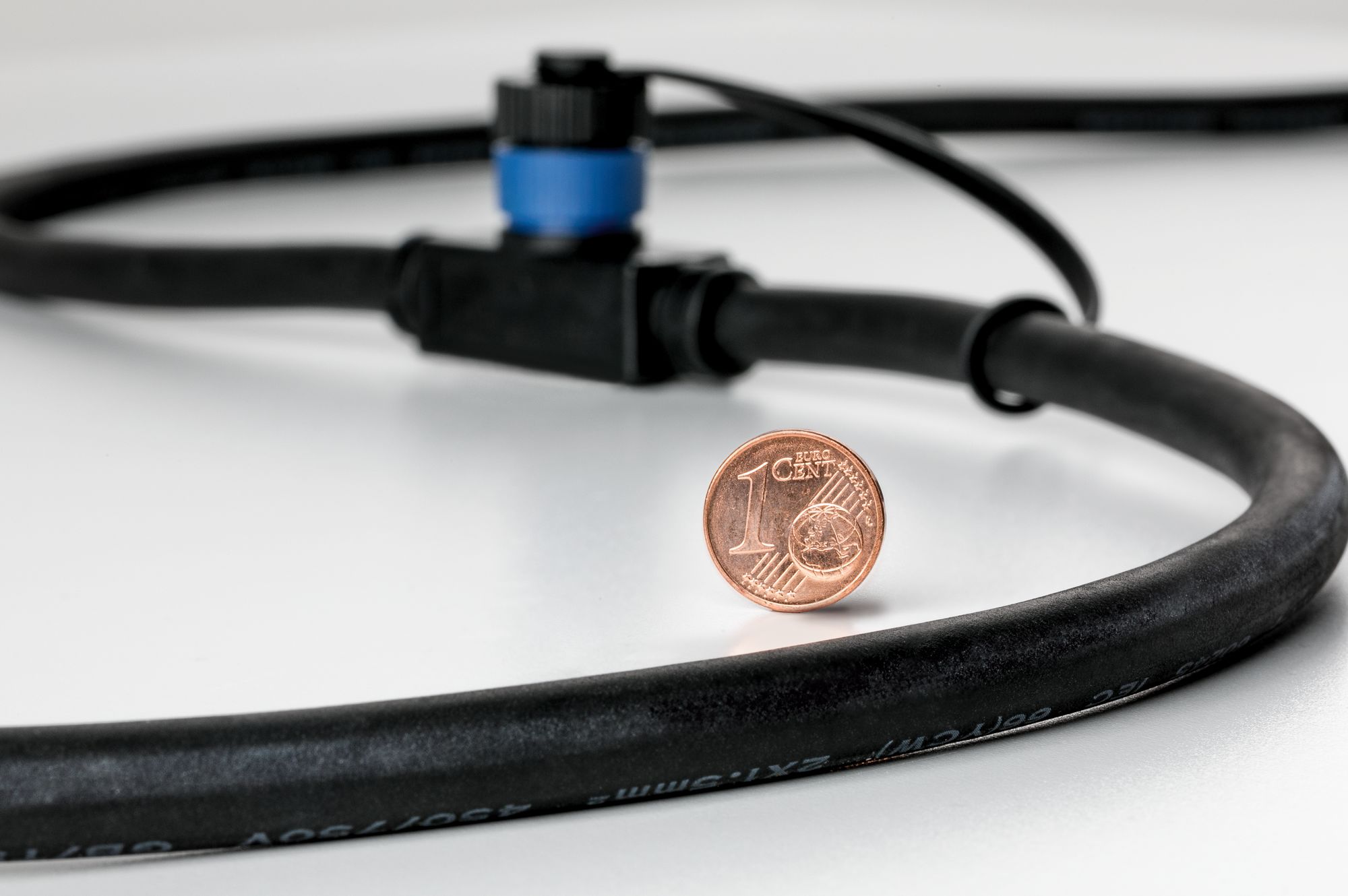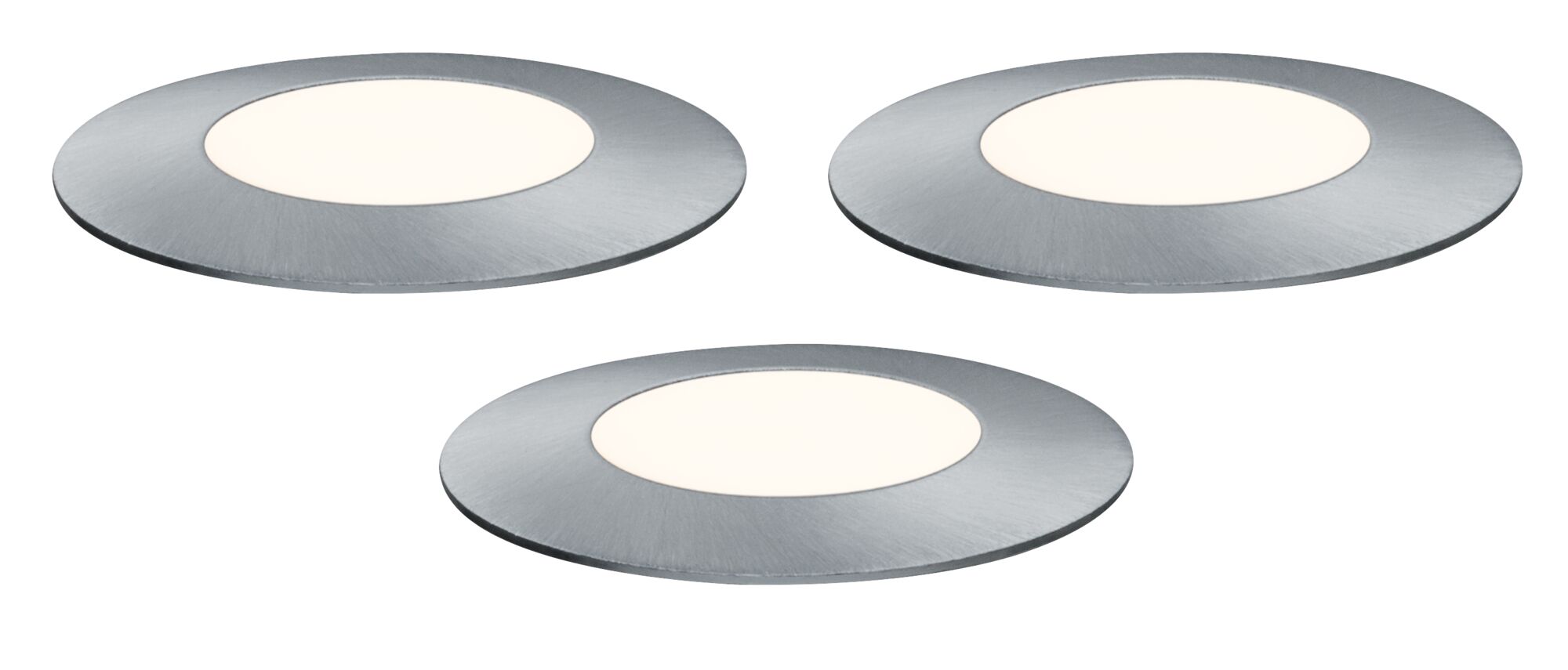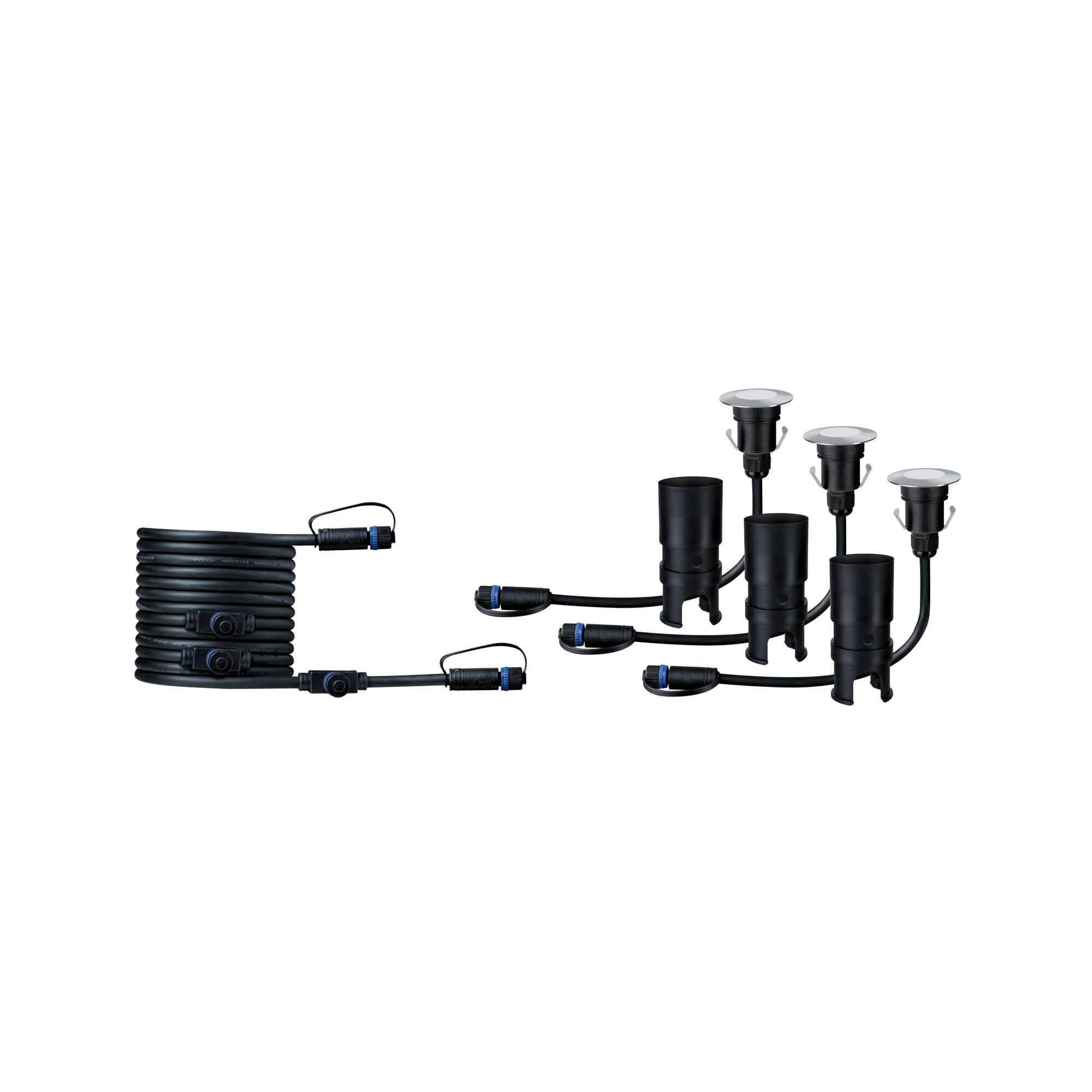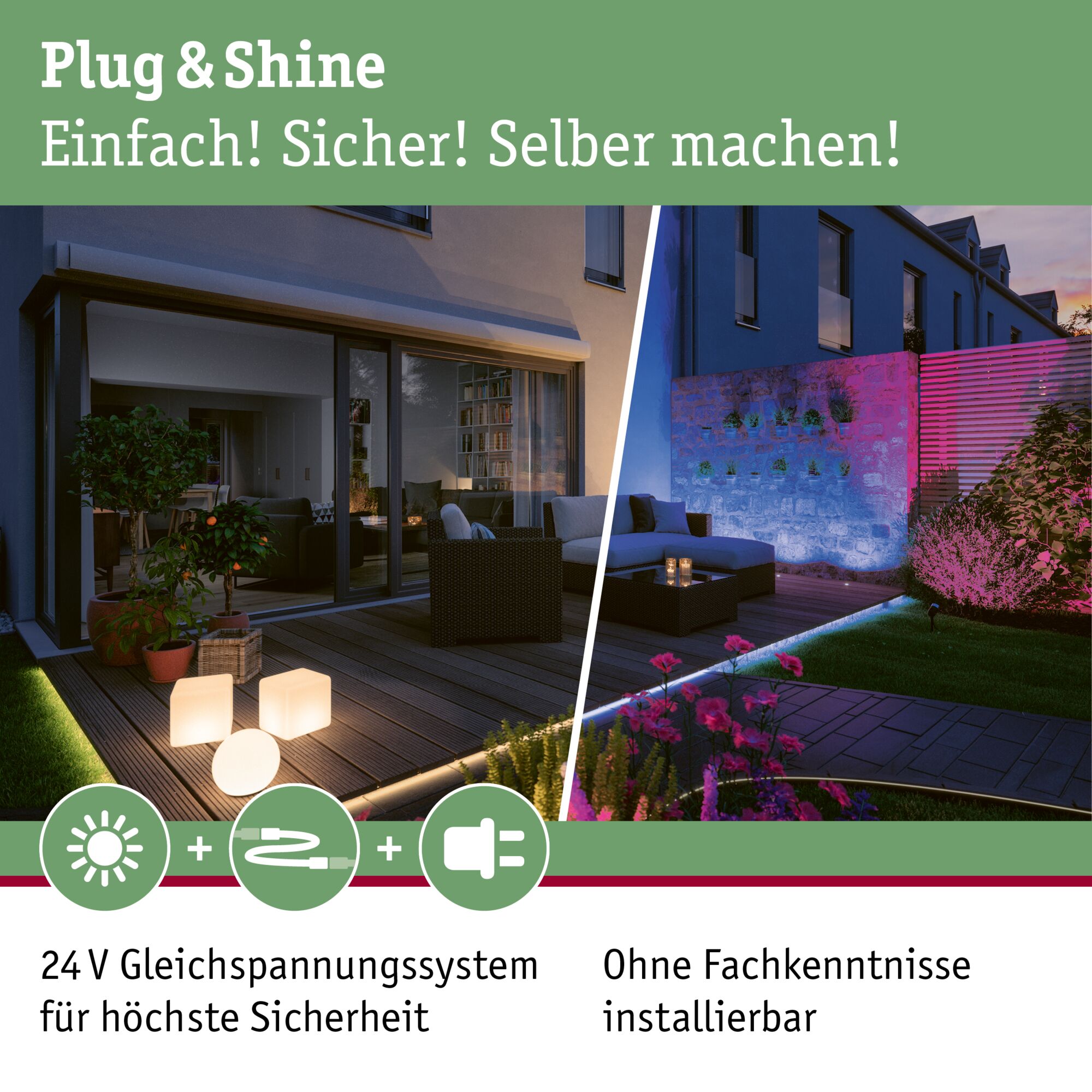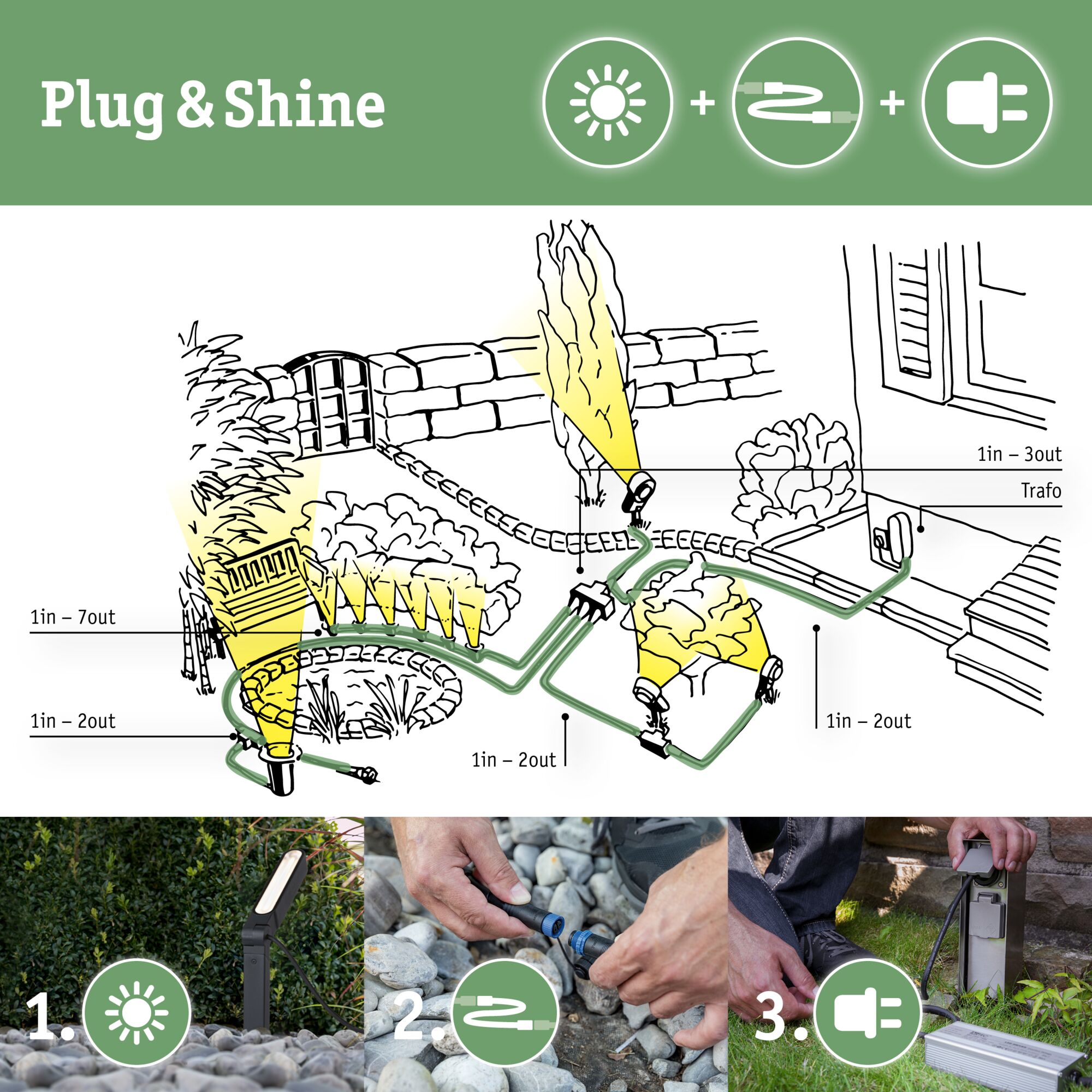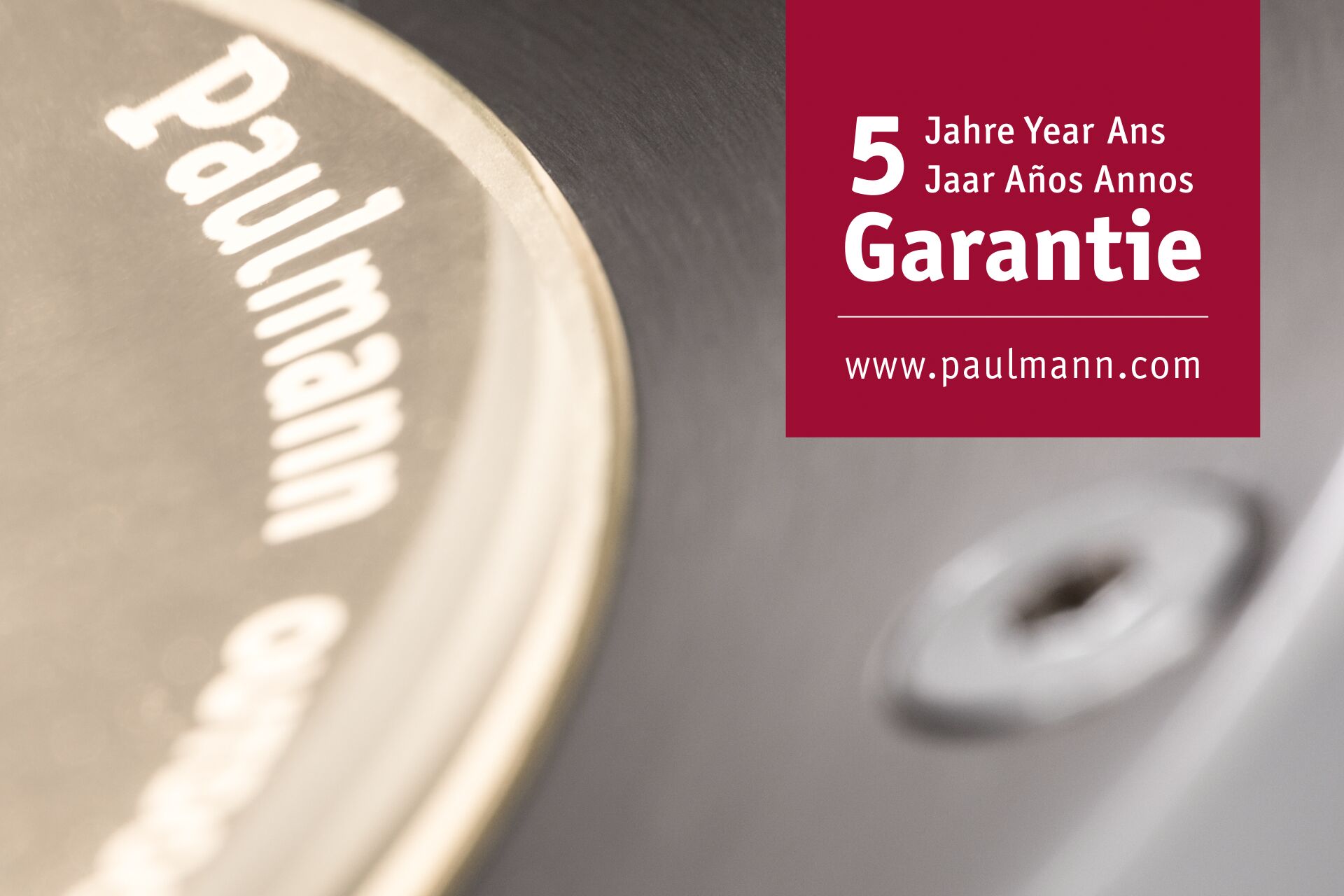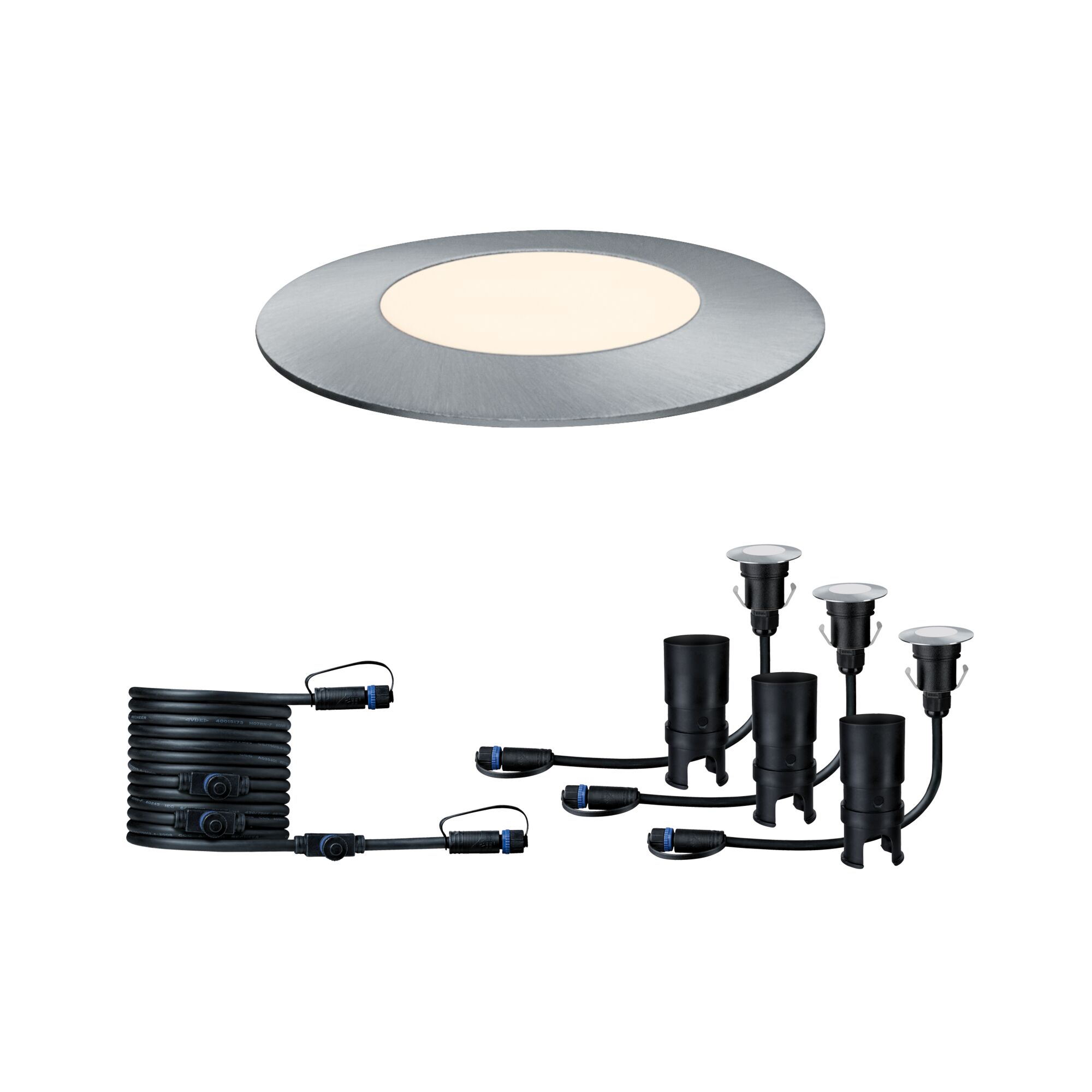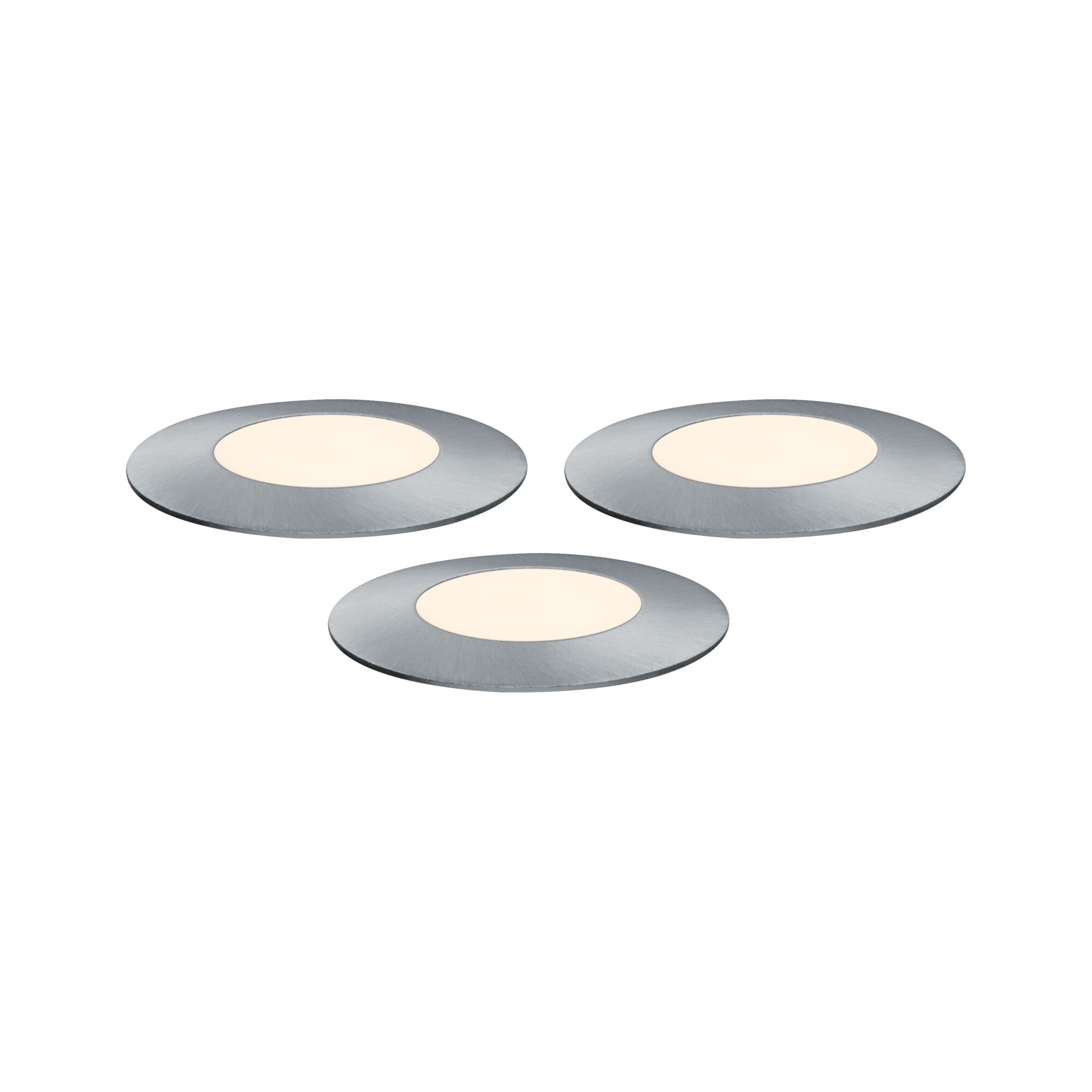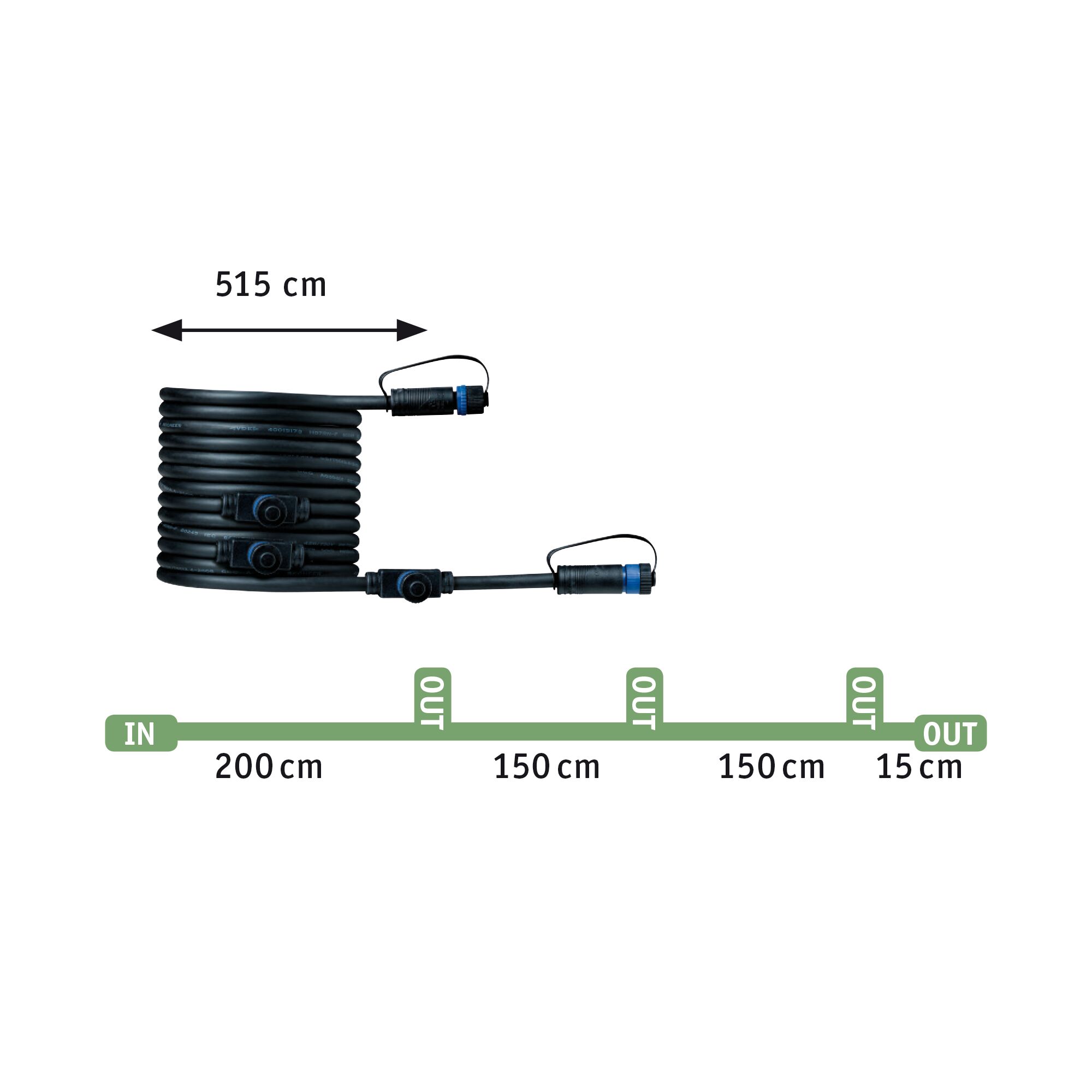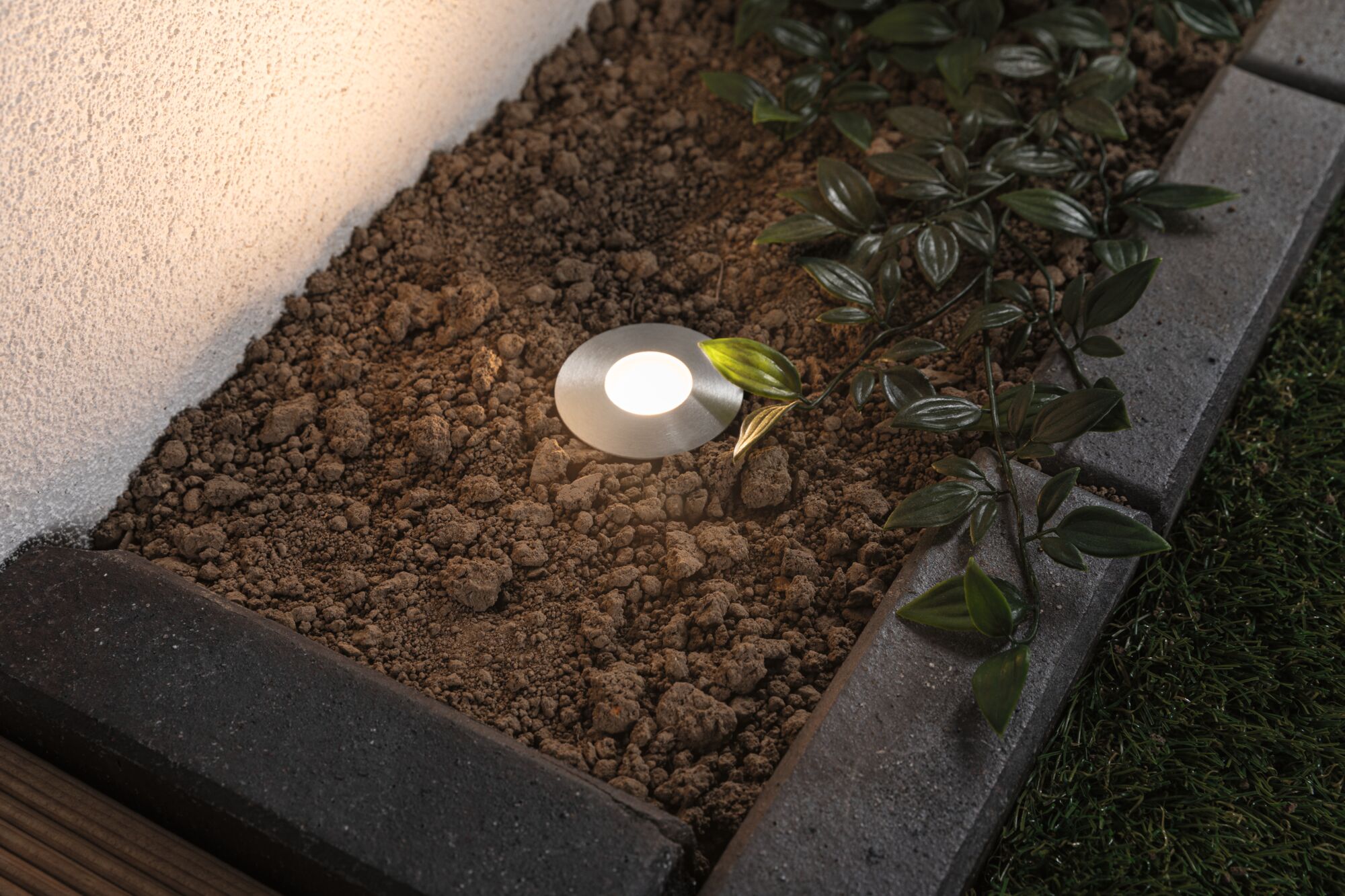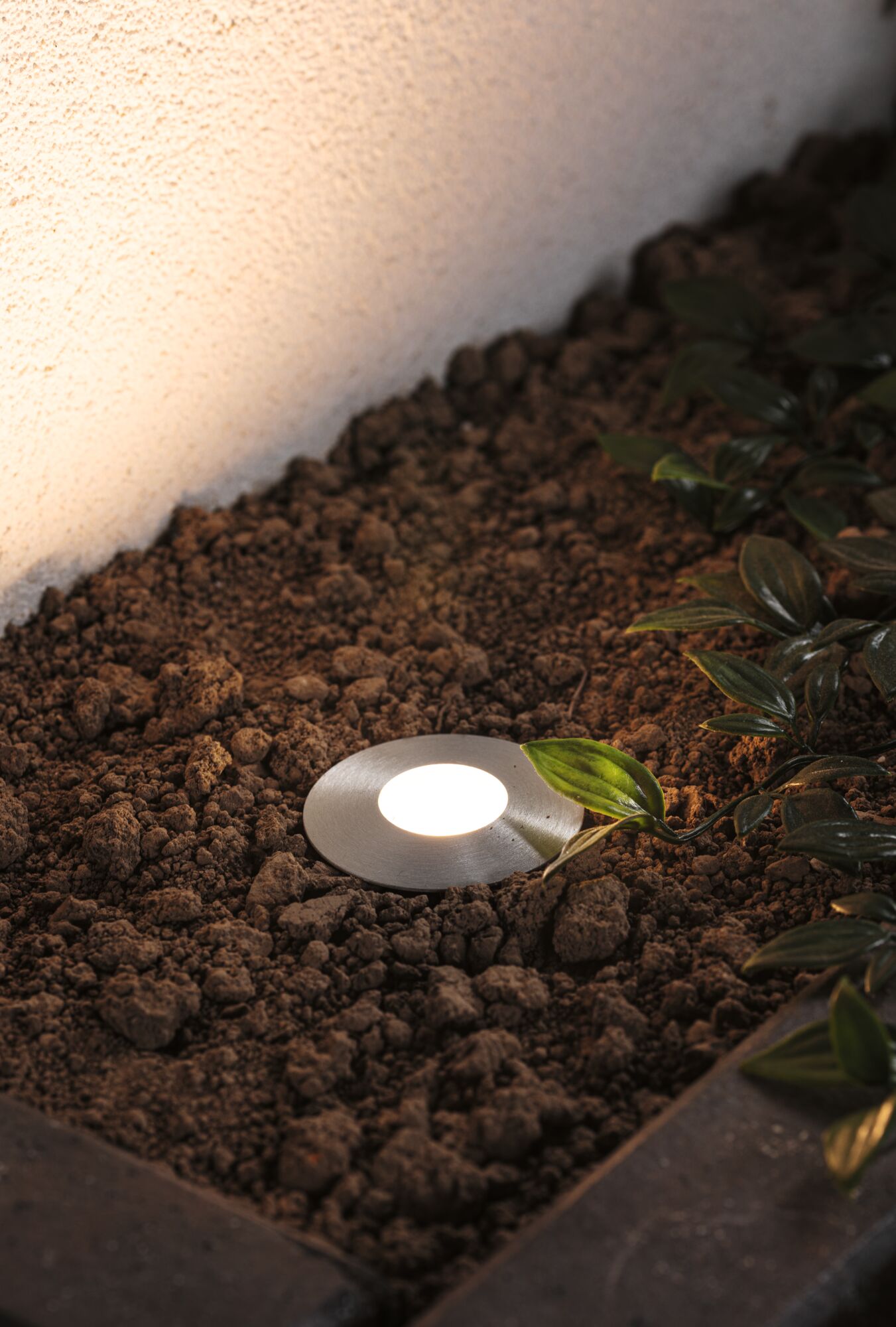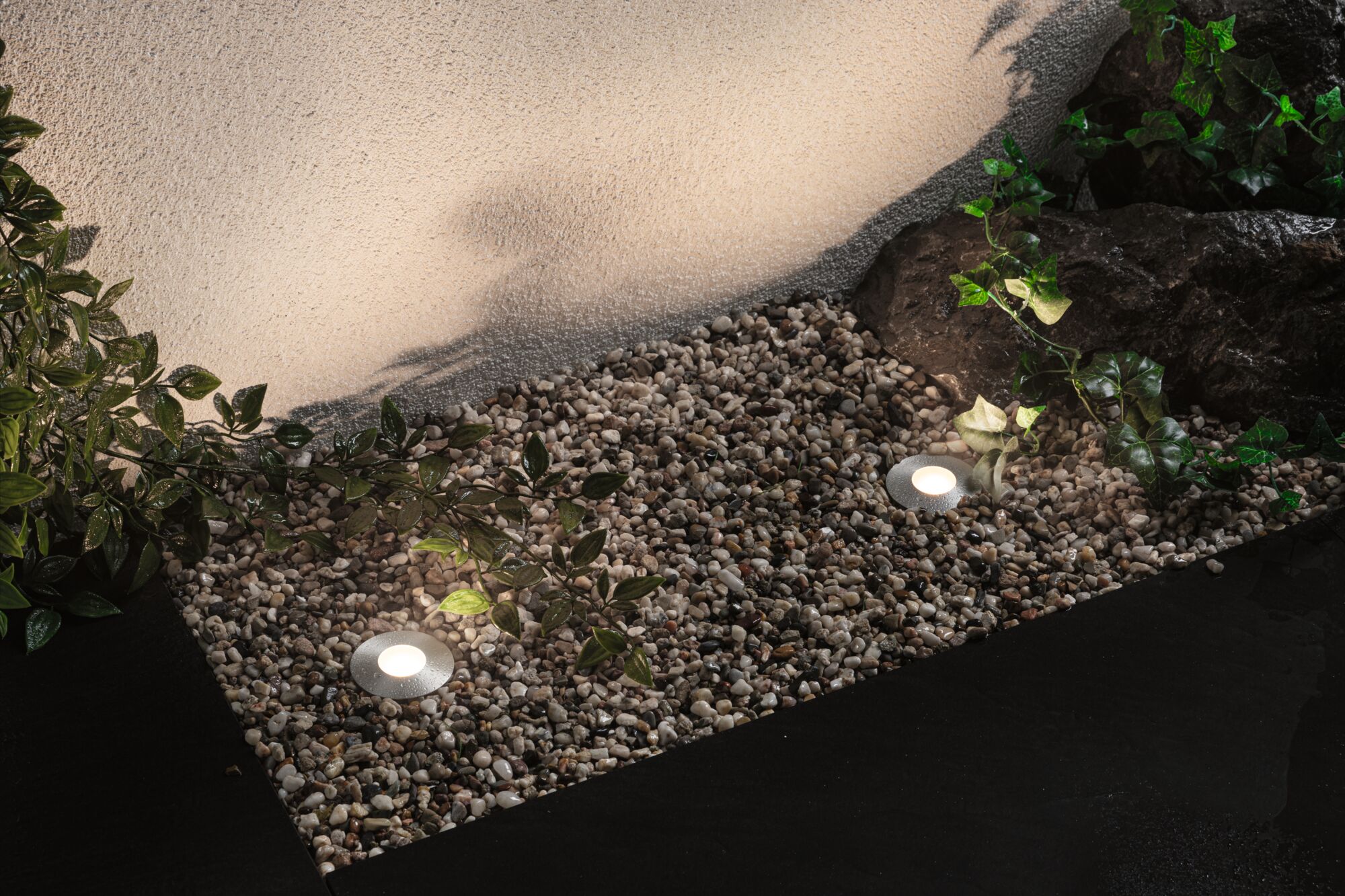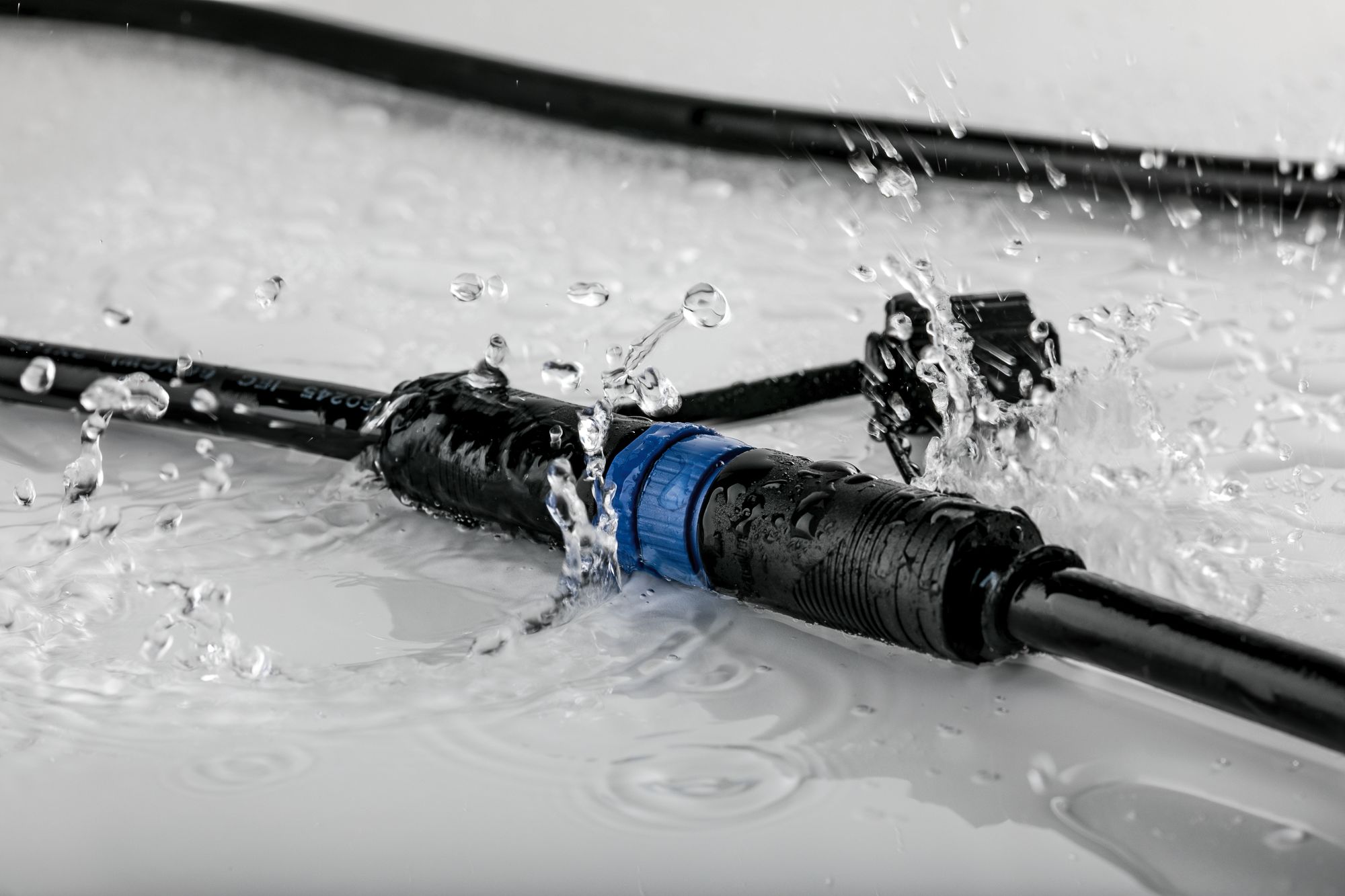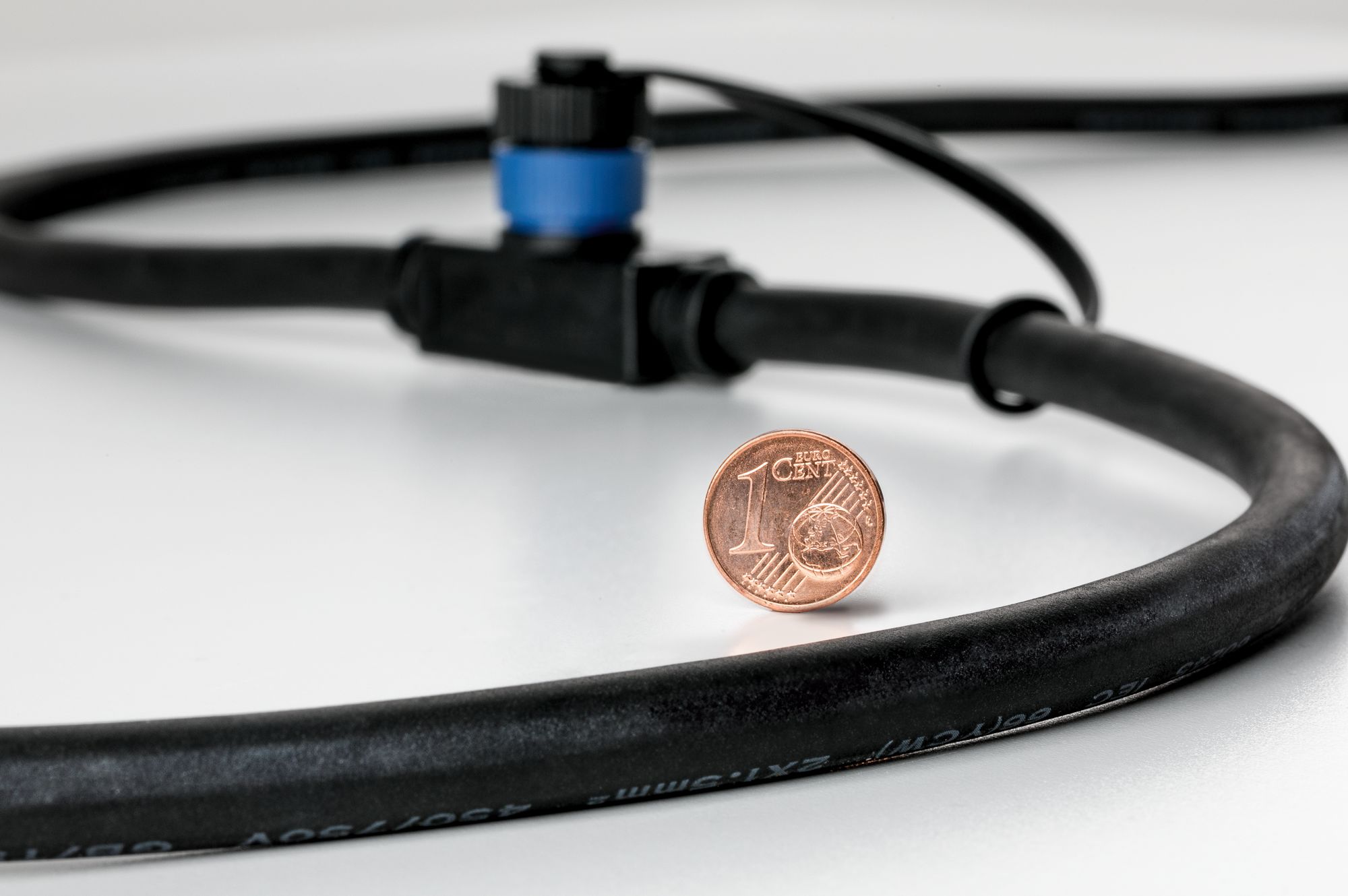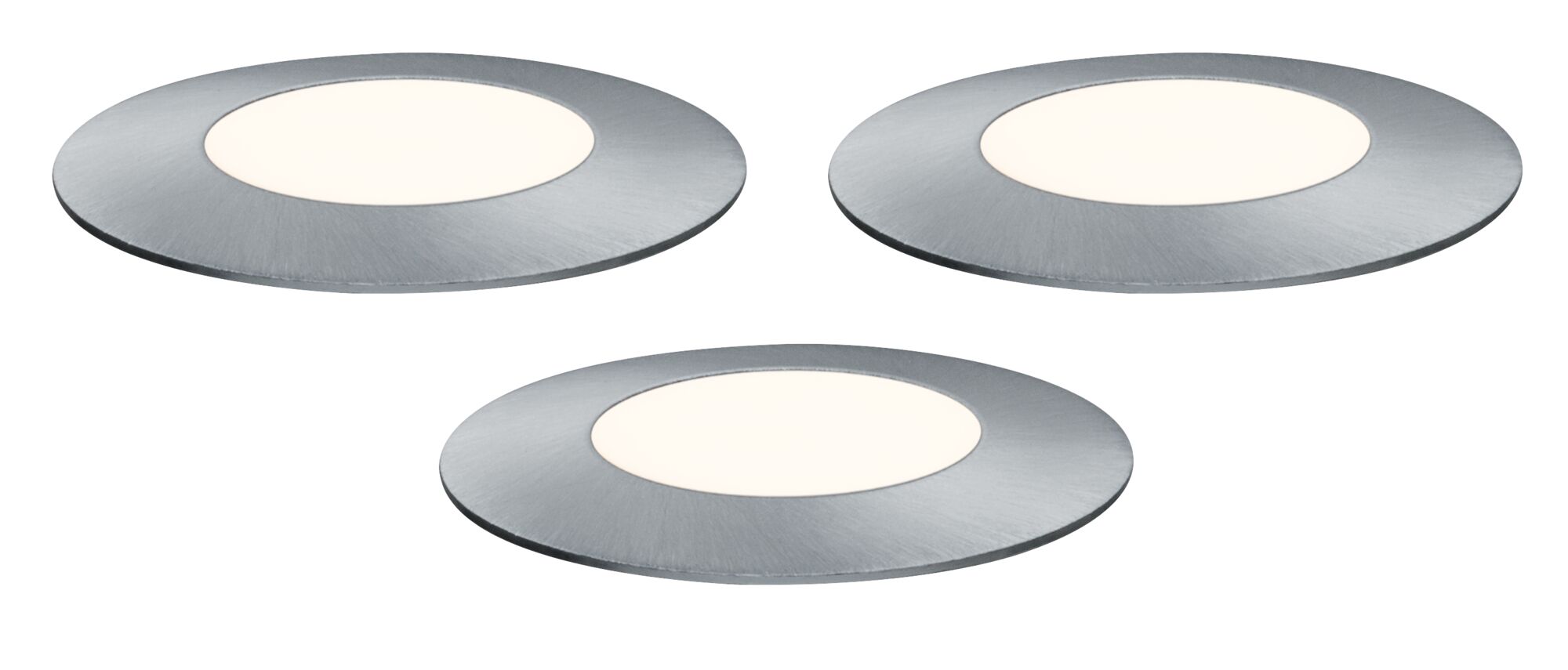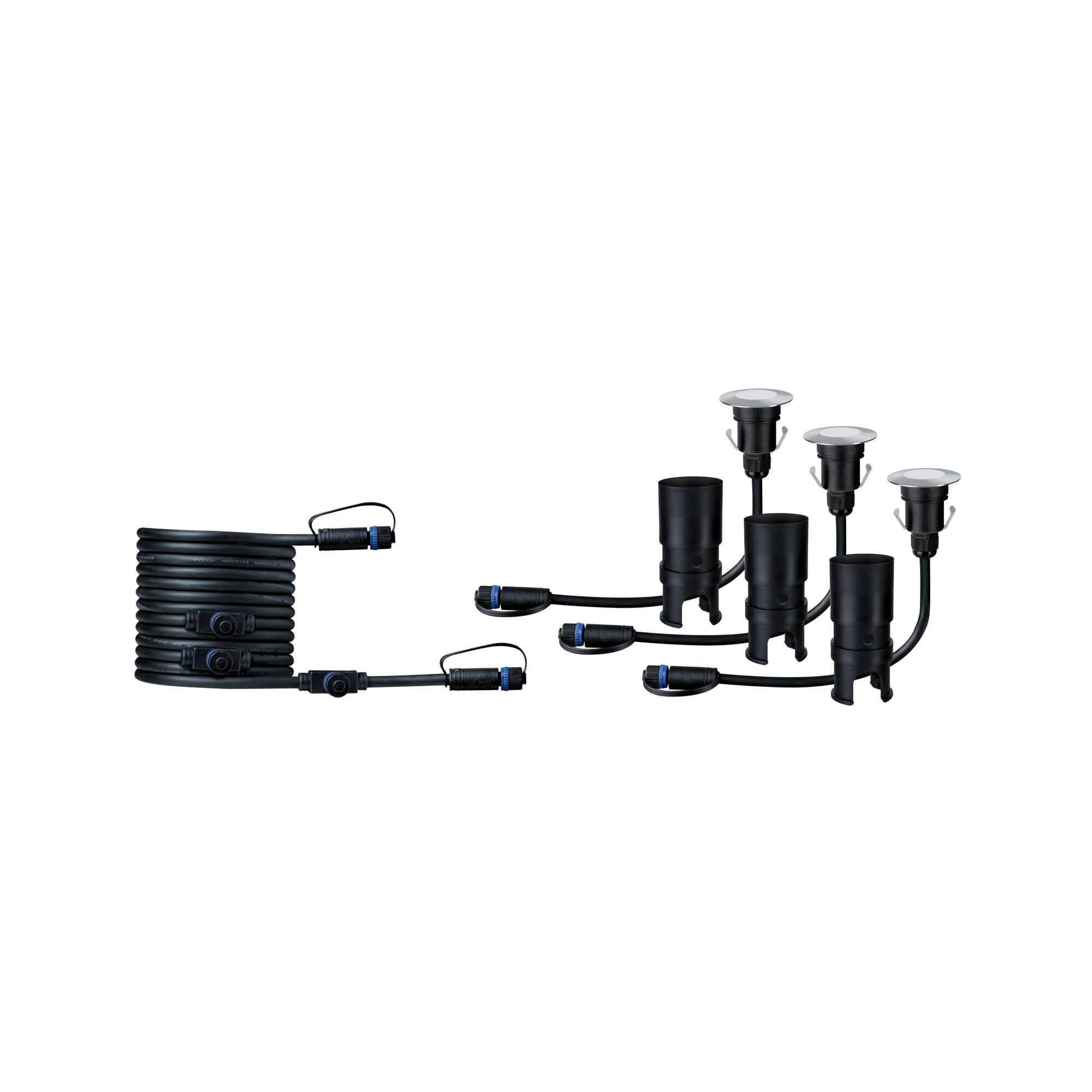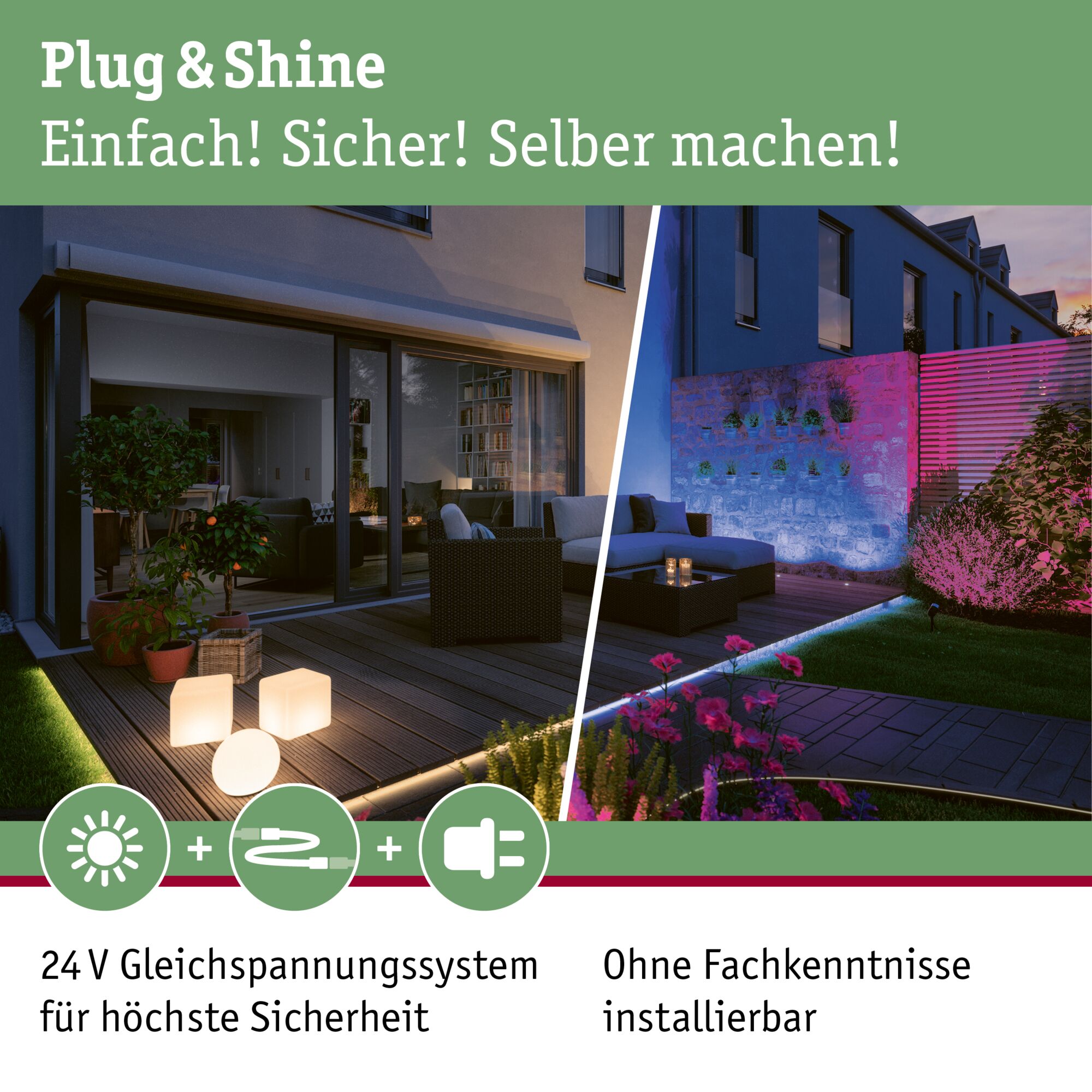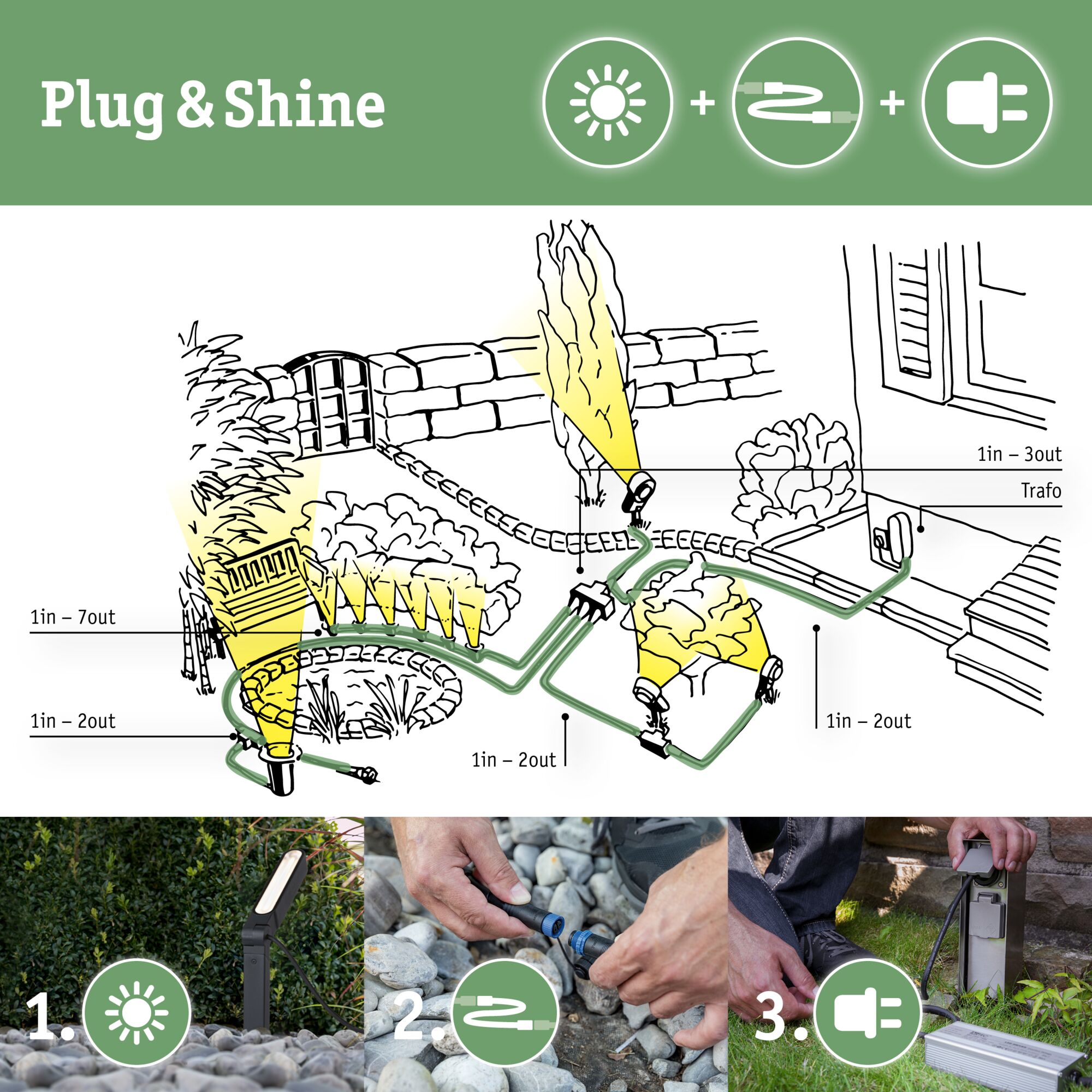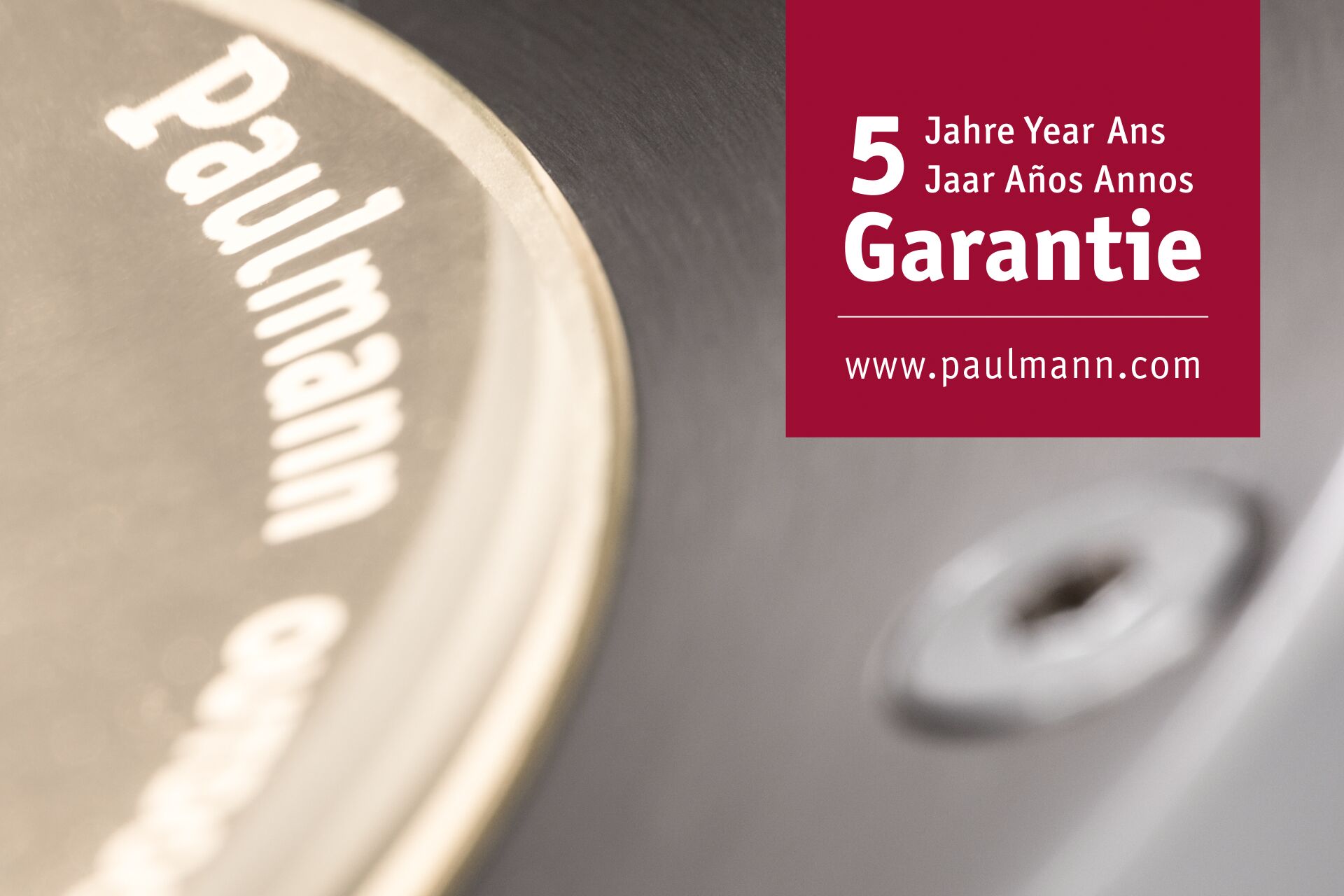 Plug & Shine extension set consisting of three luminaires and connecting cable
Compatible with all accessories in the Plug & Shine series
IP Protection: IP67 - protected against temporary immersion
Plug & Shine LED Recessed floor luminaire Floor Mini Expansion set IP67 3000K 3x2,5W Silver
Plug & Shine Floor Mini floor recessed spotlights create decorative light points in warm white on paths, driveways and patios. This extension set gives you the option to connect up to three additional luminaires to your existing 24 V lighting installation. A connecting cable with three sockets is included in the delivery. Unused connection ports can be sealed with the cover caps provided to guarantee IP67 immersion protection of the connector. It can't be walked on or driven over.
Plug & Shine extension set consisting of three luminaires and connecting cable
Compatible with all accessories in the Plug & Shine series
IP Protection: IP67 - protected against temporary immersion
LED lamp (fixed) included in scope of delivery
Color temperatur: 3000K - Warm white
Sits flush with the floor; can be run over with a lawnmower
Can be switched and dimmed via the plug & shine controller (Accessories) using the remote control.
Dimension
depth of hollow wall
40-90 mm
Mounting depth
55-105 mm
Dimensions (Height x Width x Depth)
H: 90 mm
Ø
55 mm
Mounting hole
40 mm
Length
5 m
Form
round
Depth of hollow wall
40 mm
Design and Material
stainless
stainless
Colour
Silver
Material
Plastic, Stainless steel
Installation
can be used with the following dimmers
Paulmann Plug & Shine 180.10/ 180.11, Paulmann Plug & Shine ZigBee Controller 939.99
Application
For decorative light points on paths, driveways and patios
Installation site (recommendation)
floor mounting
Connections
Plug-and-socket connector
Plug-and-socket connector
Energy consumption
energy efficiency (A to G)
E
Service life
lifetime
30.000 h
Light Characteristics
Color temp.
3000 K
Beam angle
95 °
Useful luminous flux
50 lm
Luminous flux LED module
95 lm
color temp
3.000 K
Beam angle LED module
120 °
Lamp Features
Component parts
2,5 W
Technique
LED
IP protection
IP67
Dimmable
Yes
Incandescent Equivalent
10 W
Inclusive lamp
✓
Number of component parts
3x
protection class
protection class III
Maximum load
500 kg
Replacable
3 Lightsource is not replaceable, the complete lighting must be replaced.
Power consumption
7,5 W
Labelling
WEEE-Reg.-No
DE 39236390