Plug & Shine

LED Garden spotlight
Plantini Expansion set
IP65 3000K 3x2W Anthracite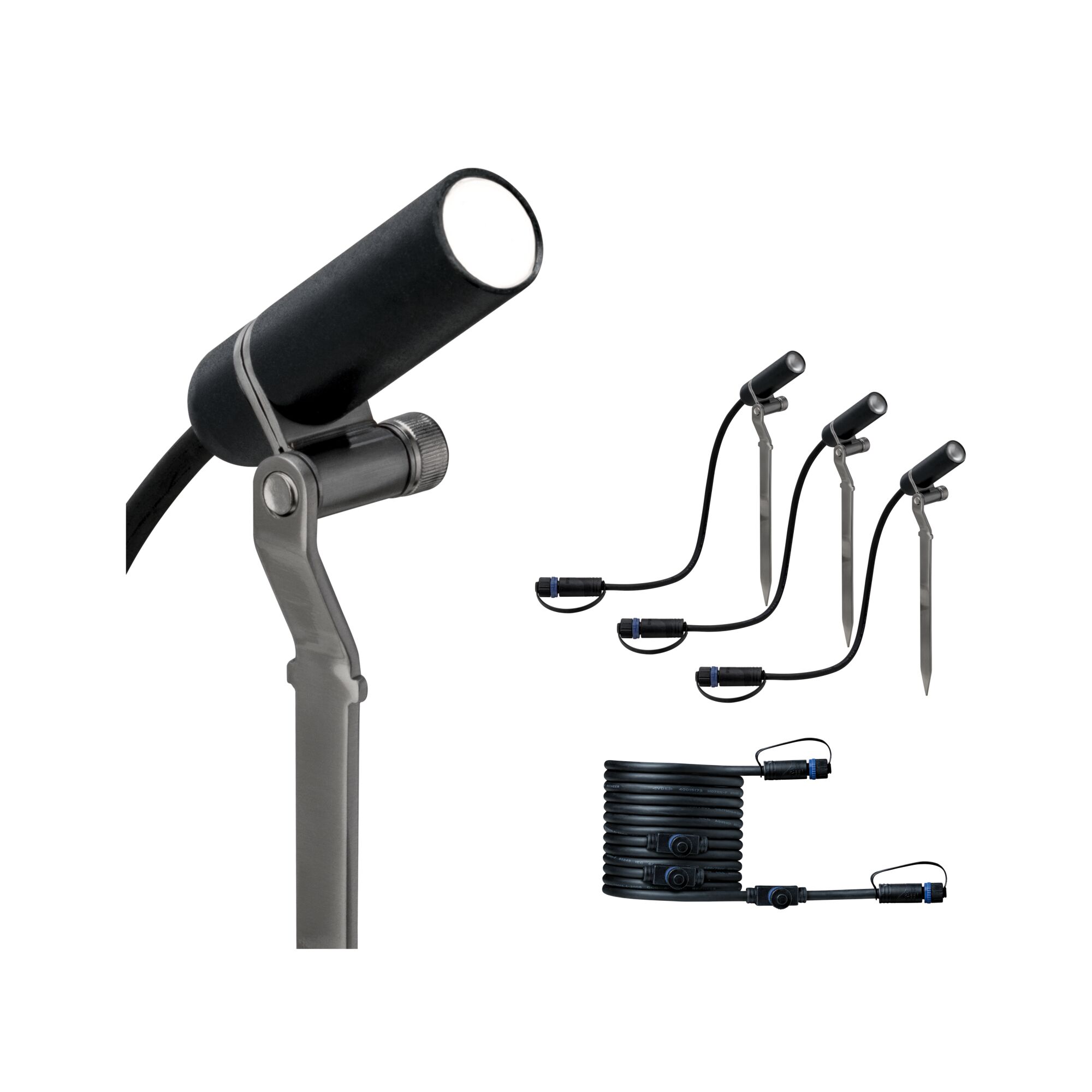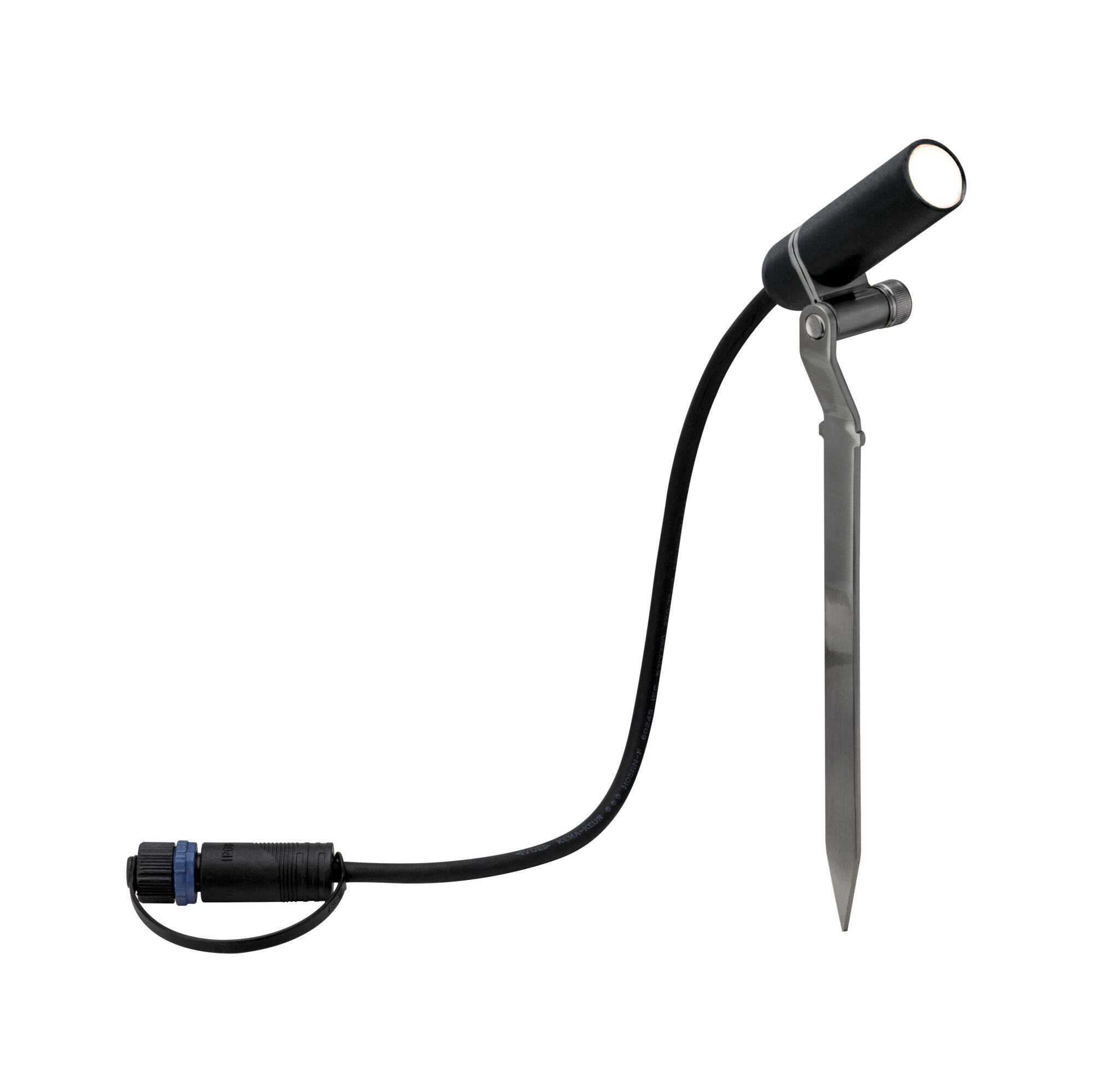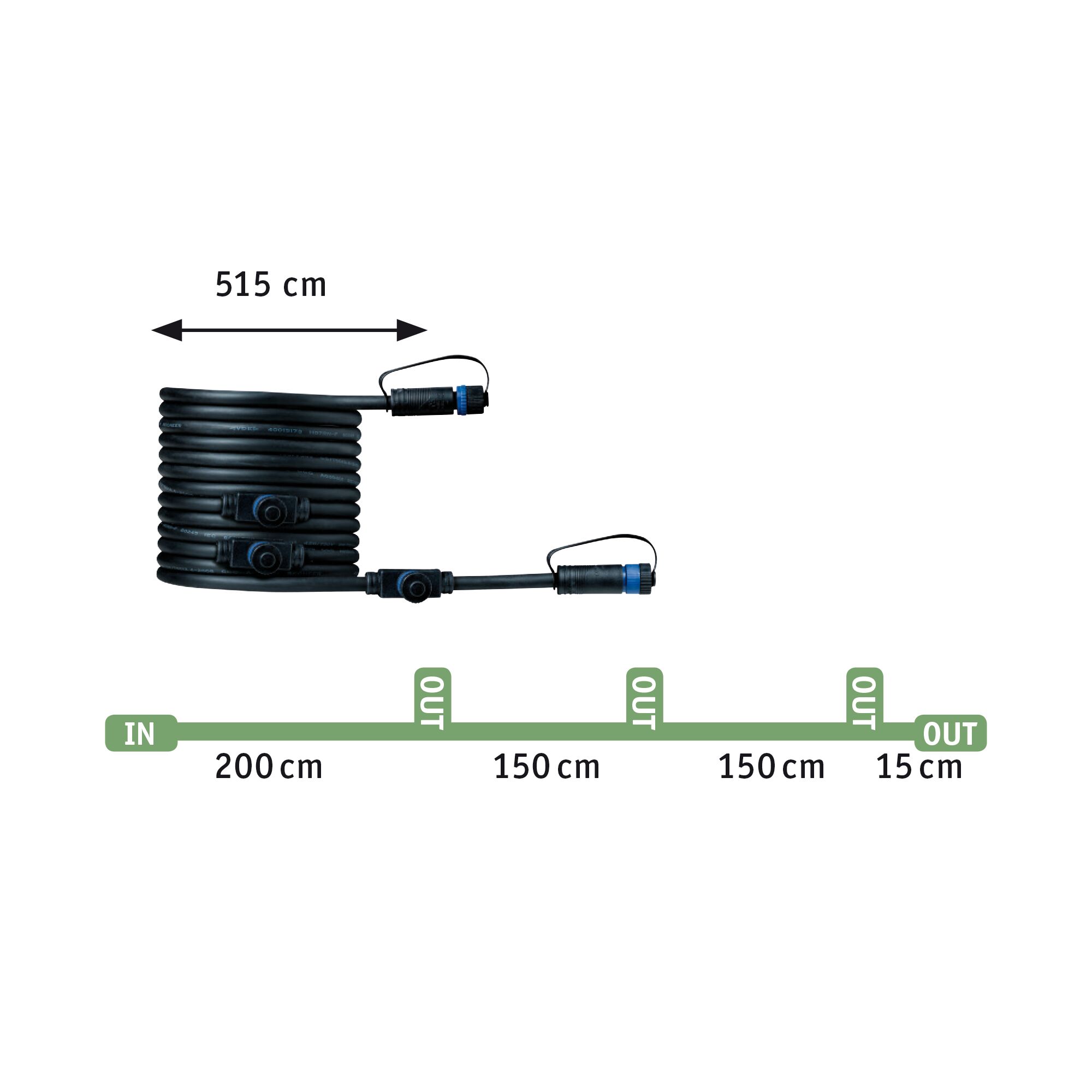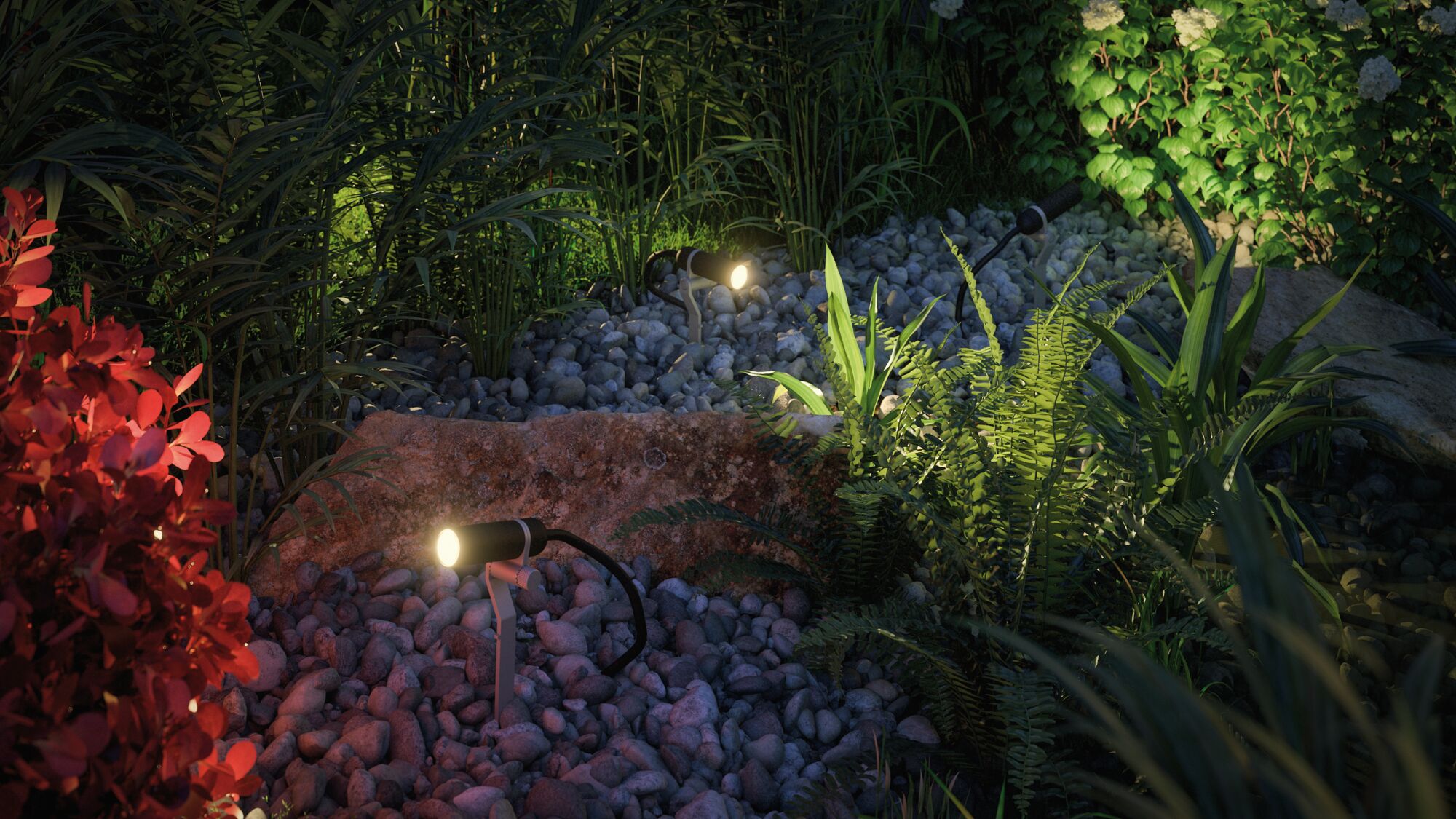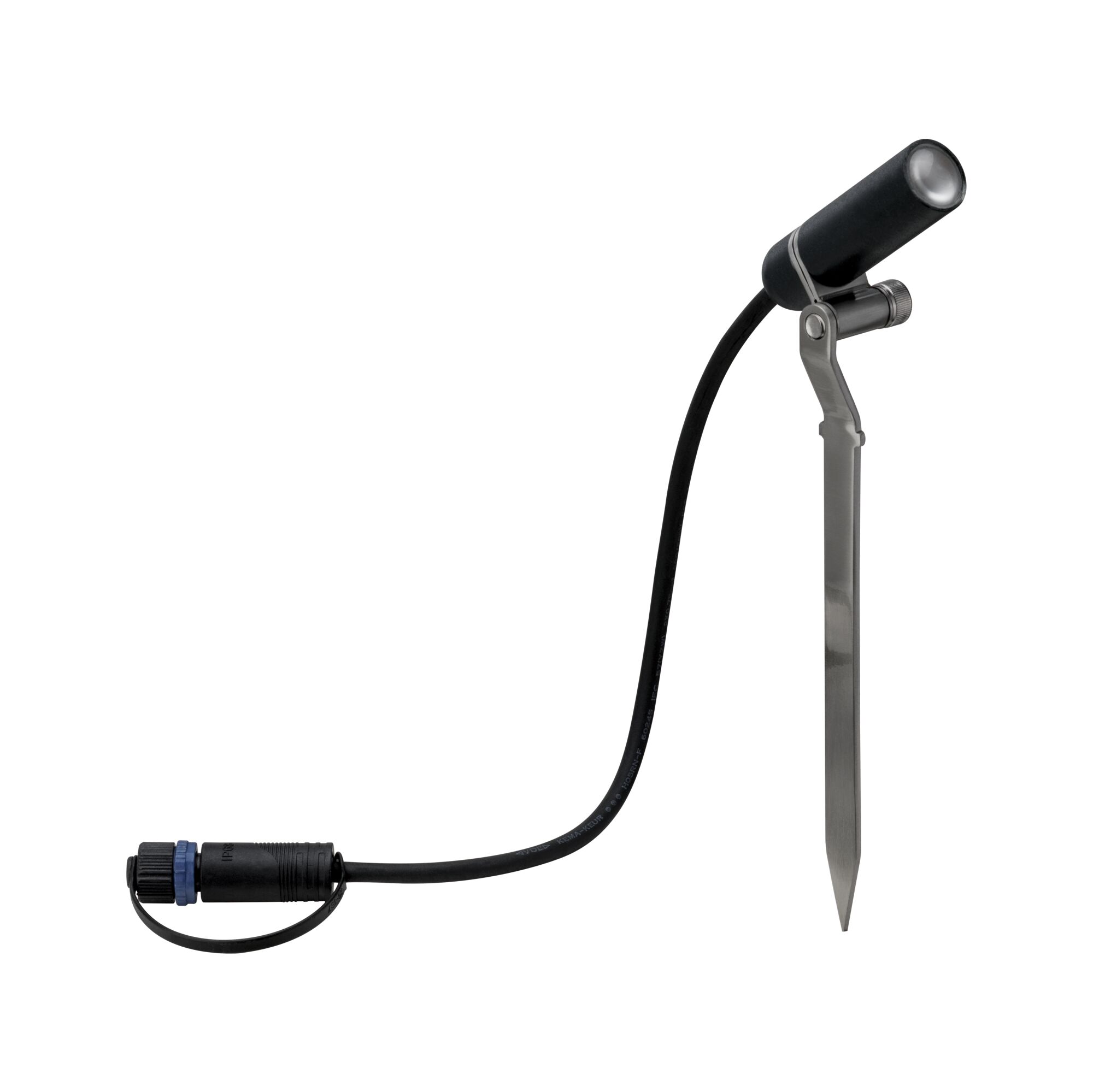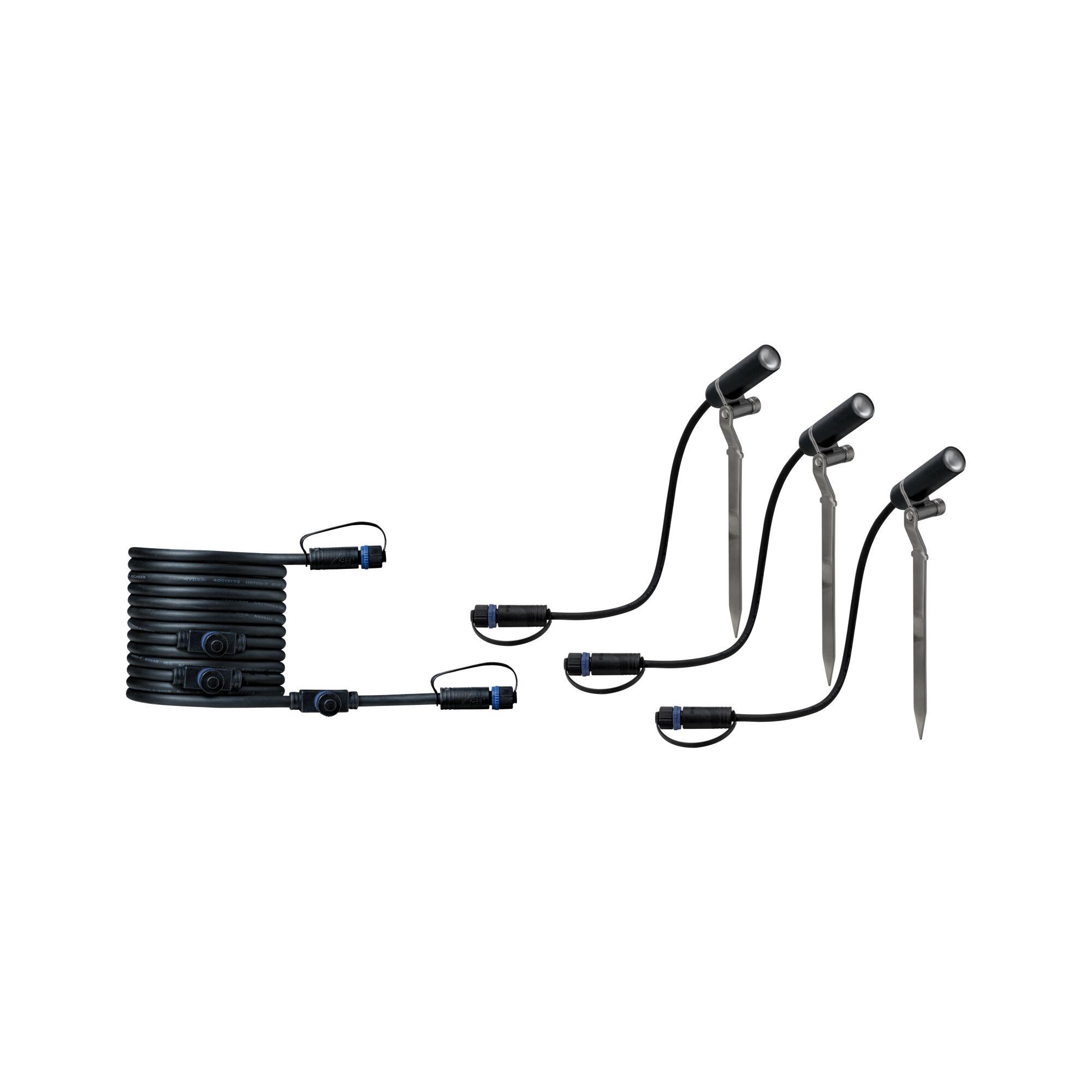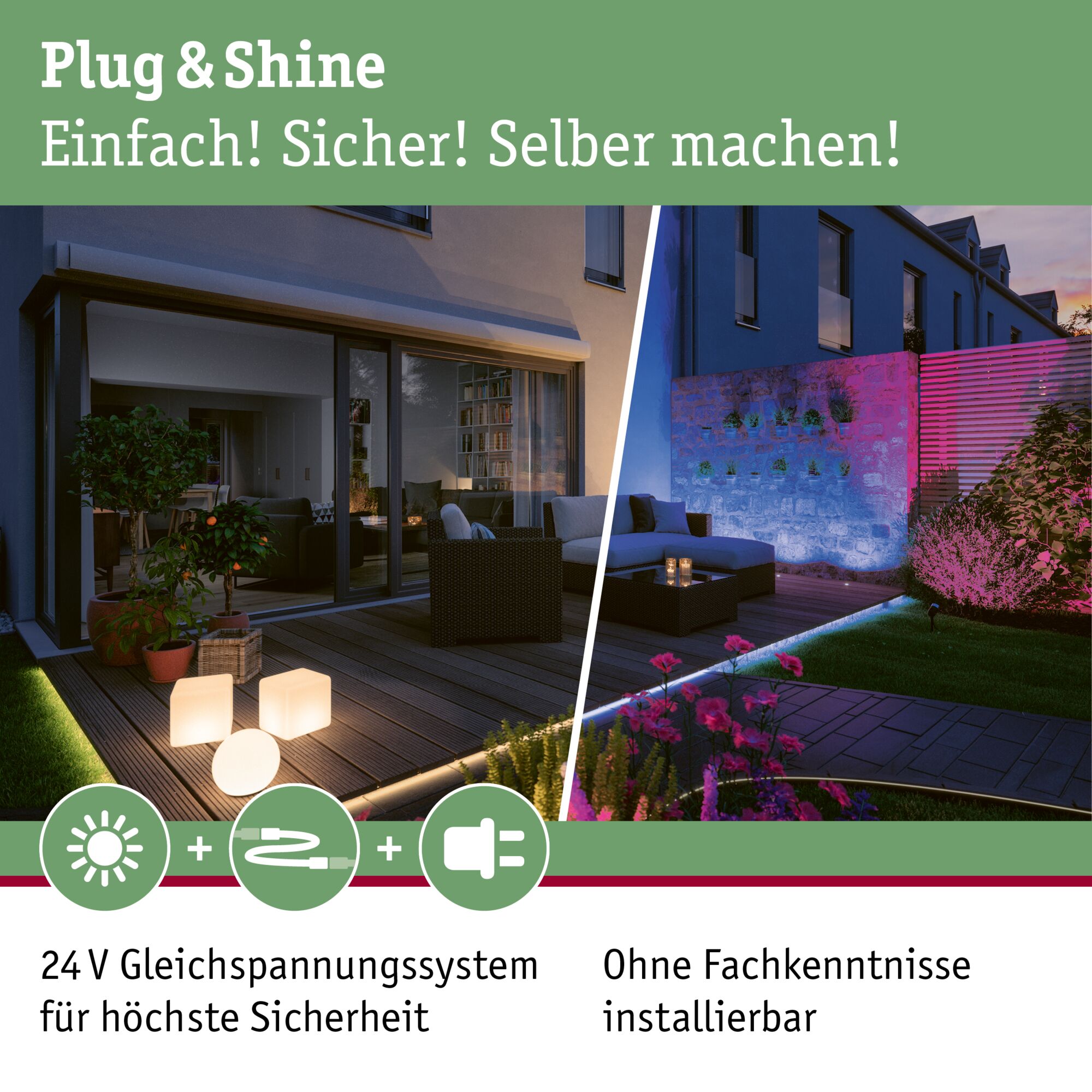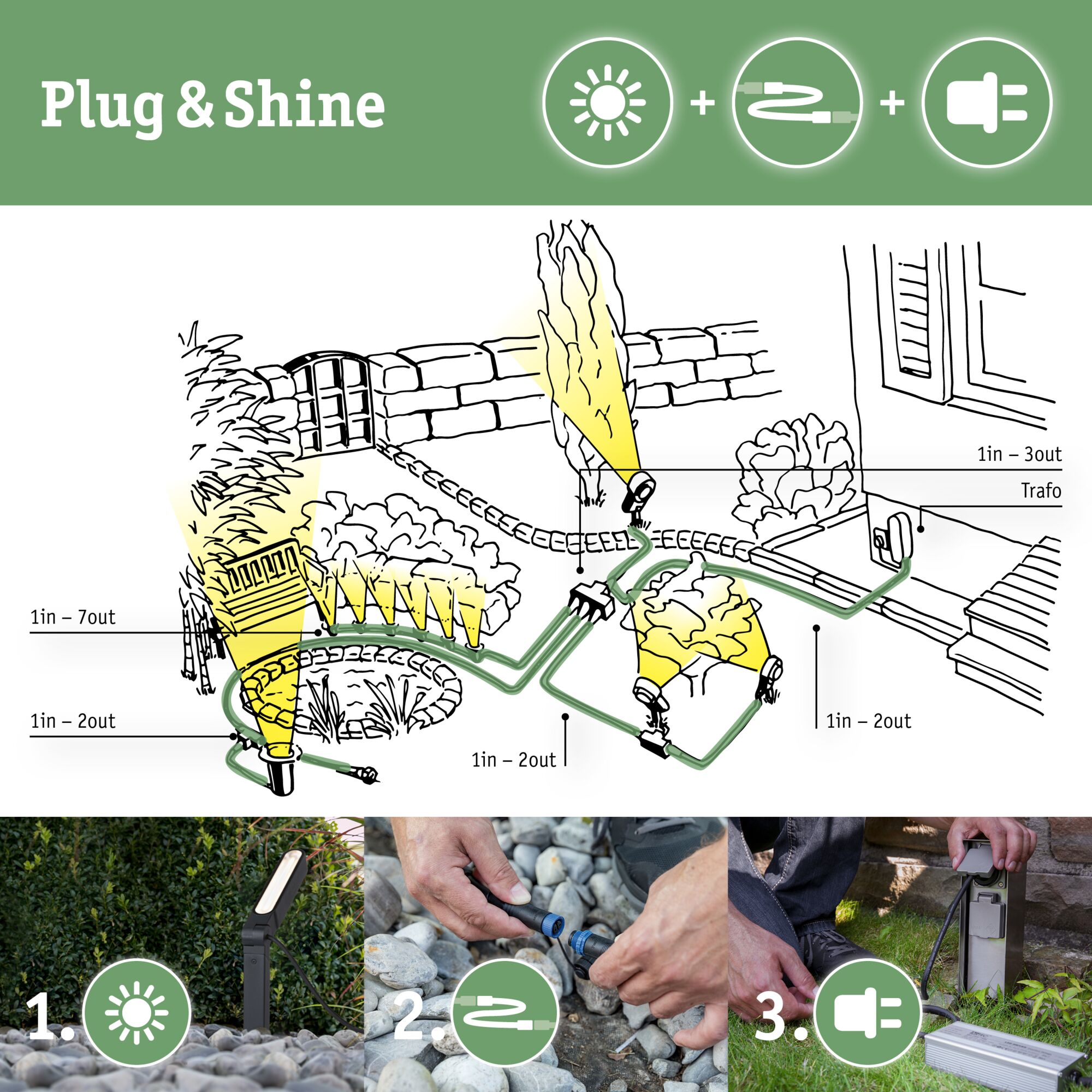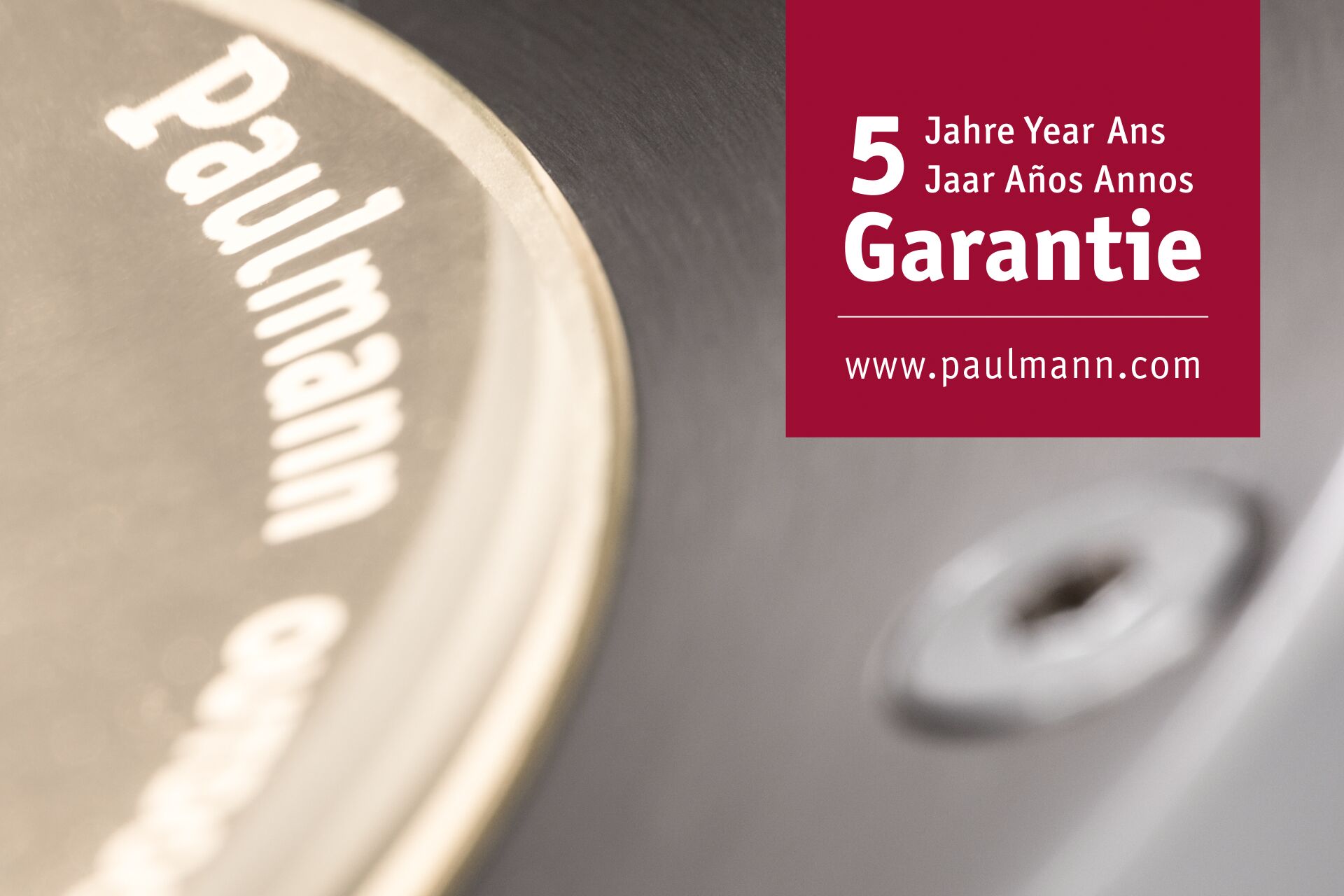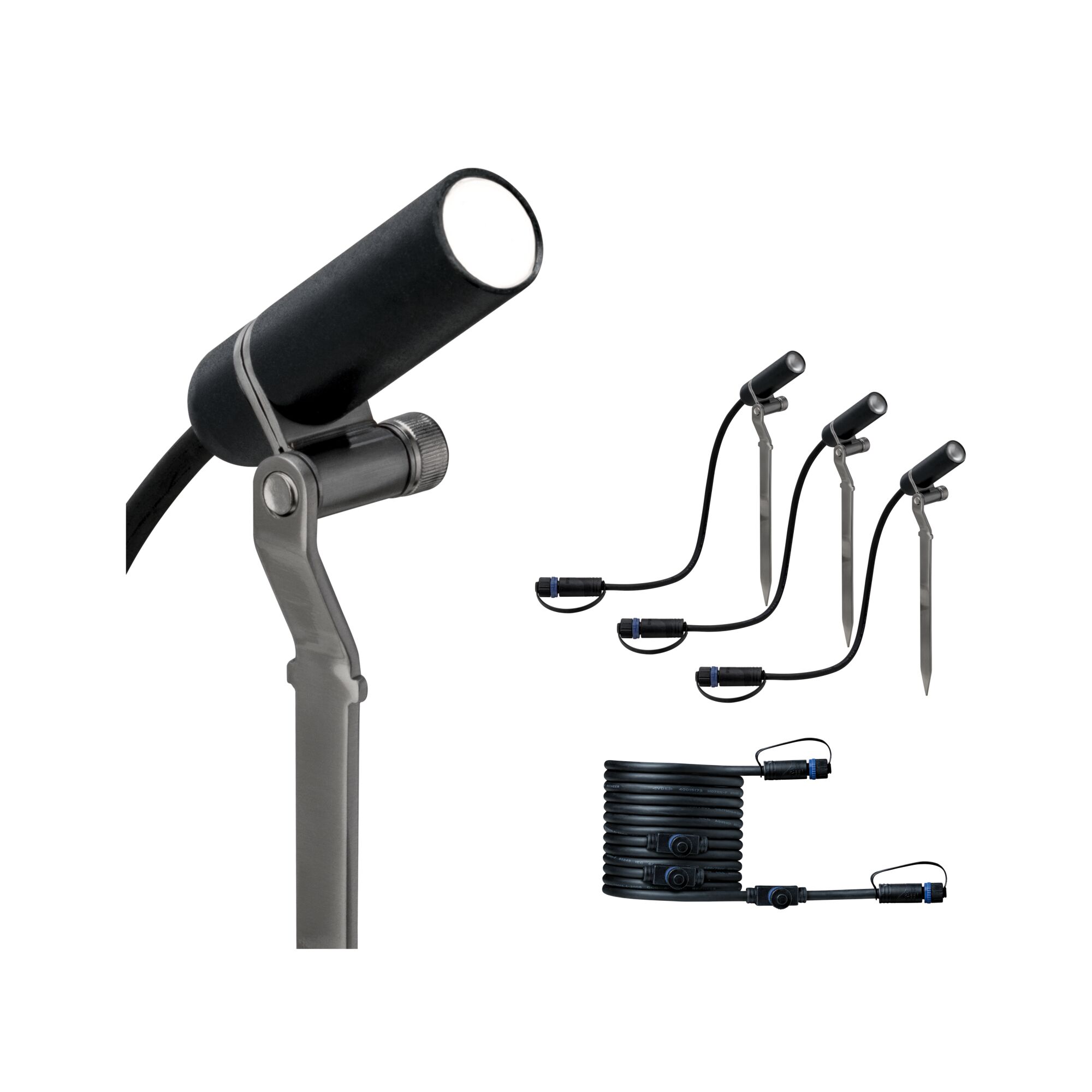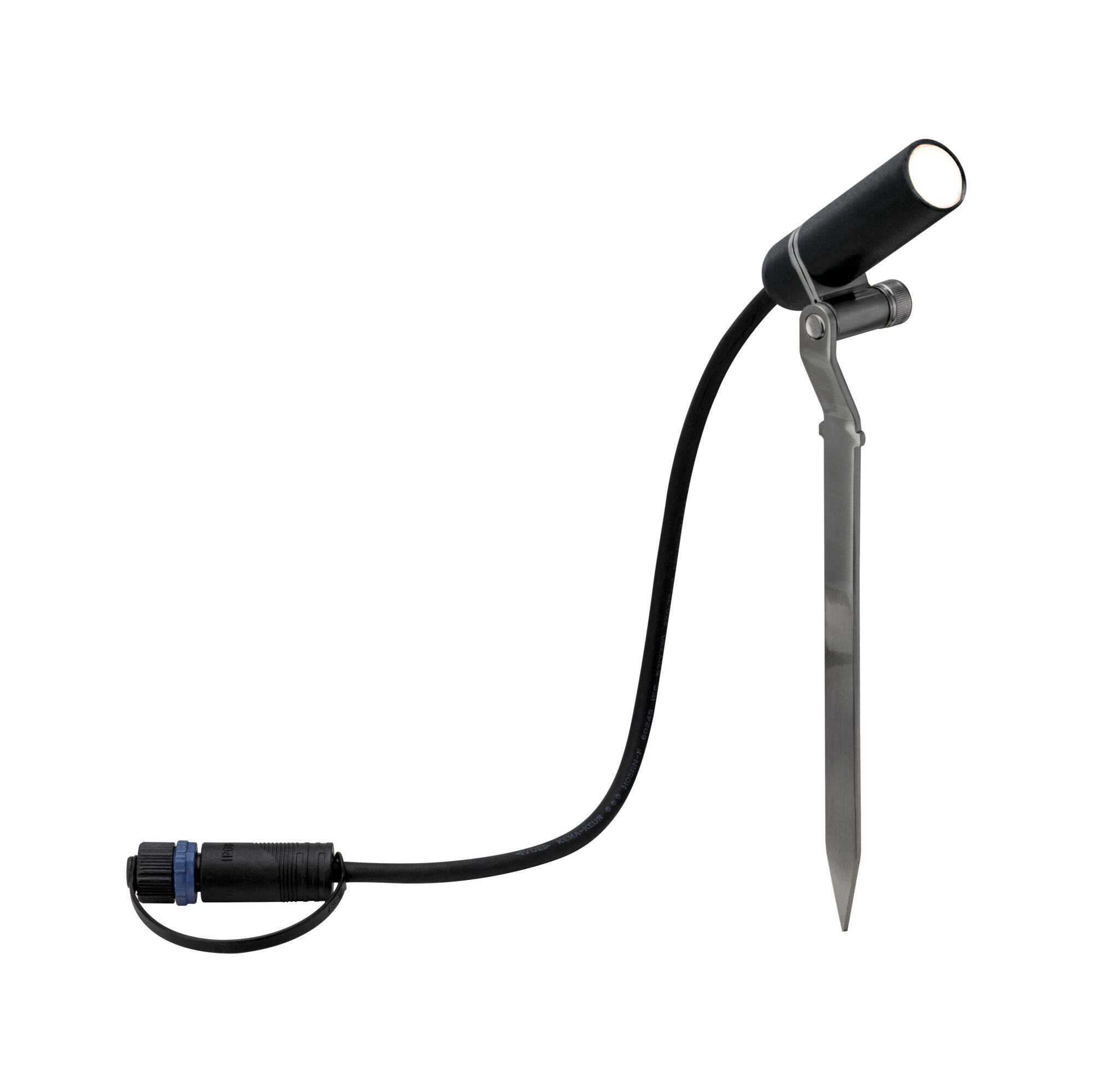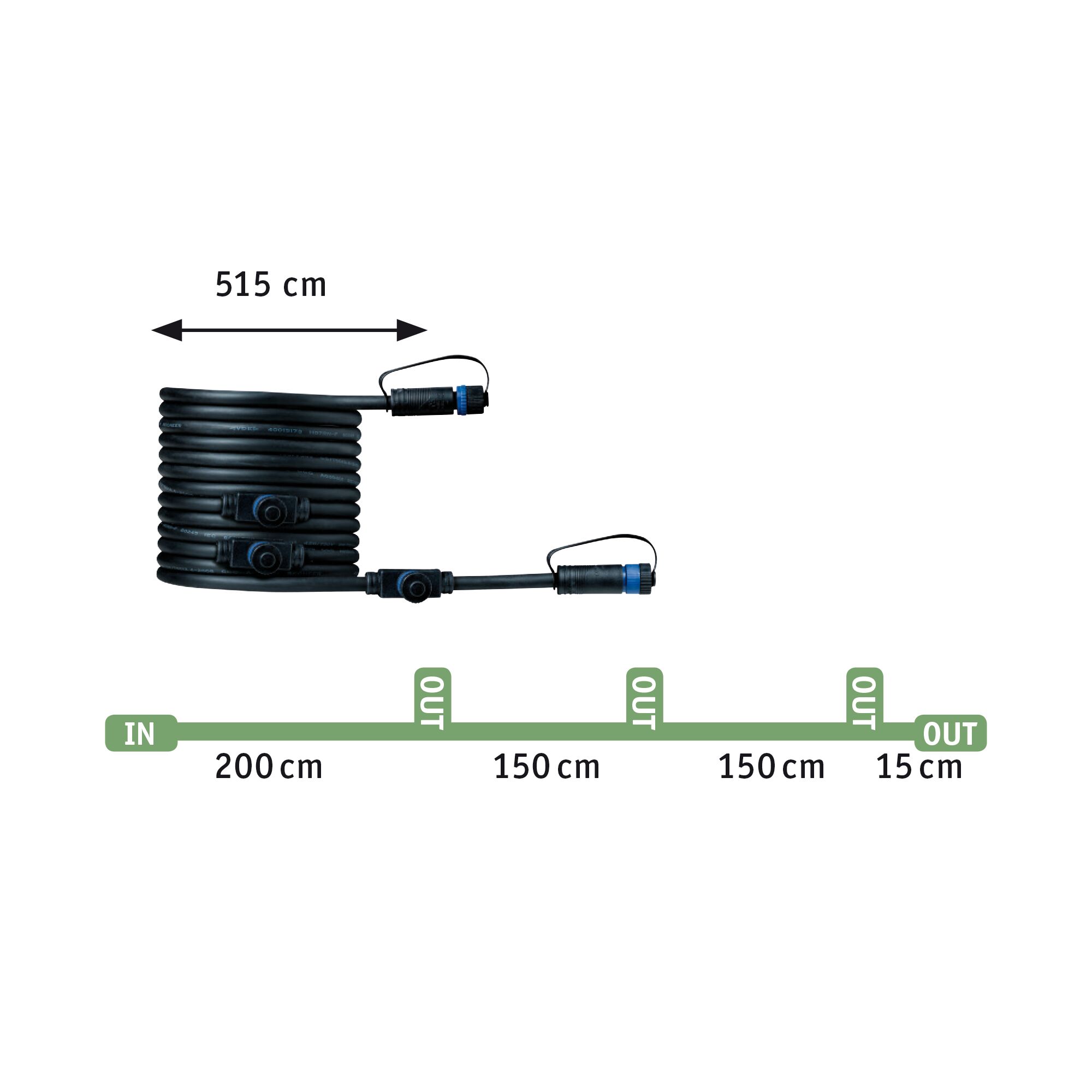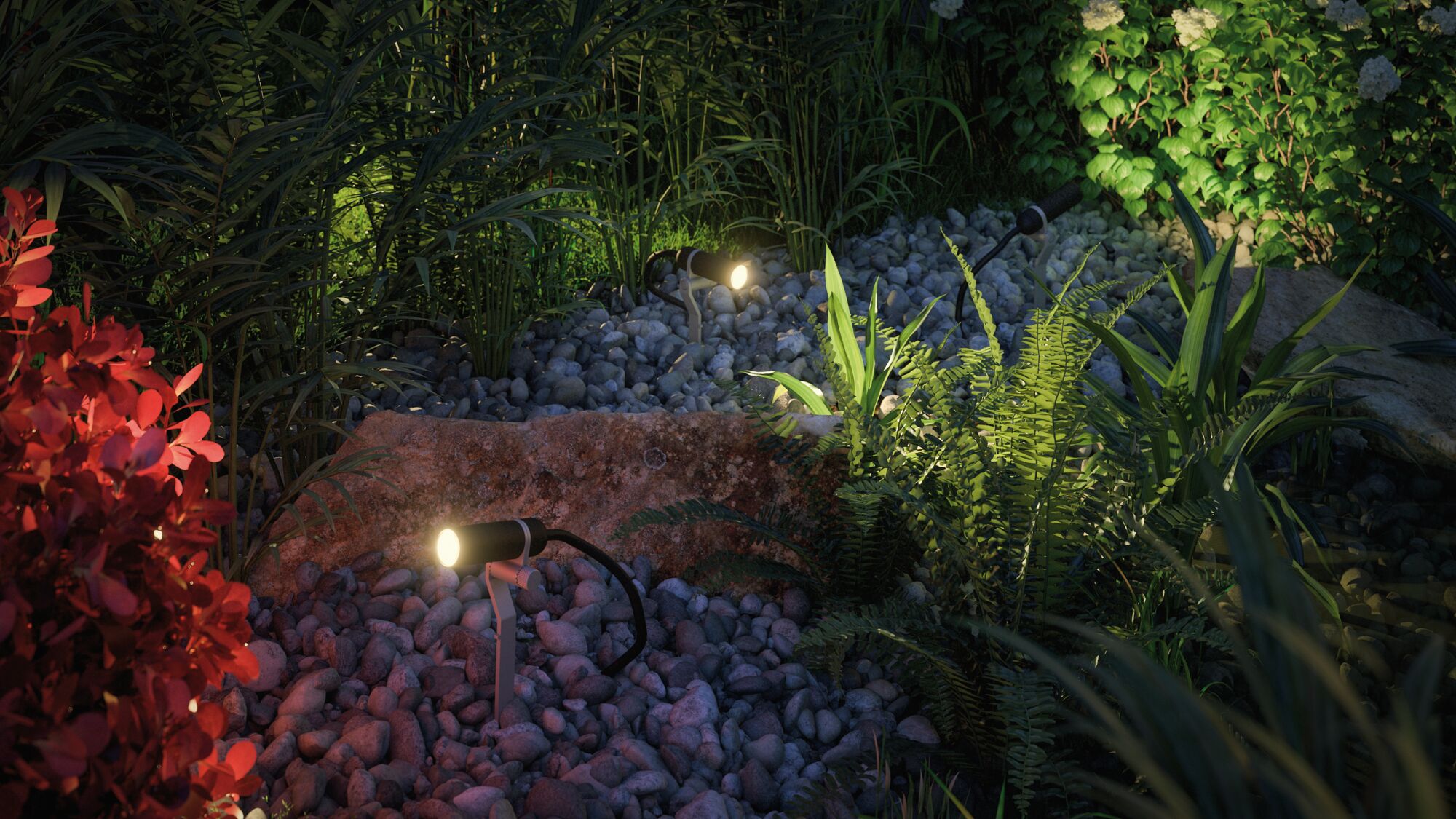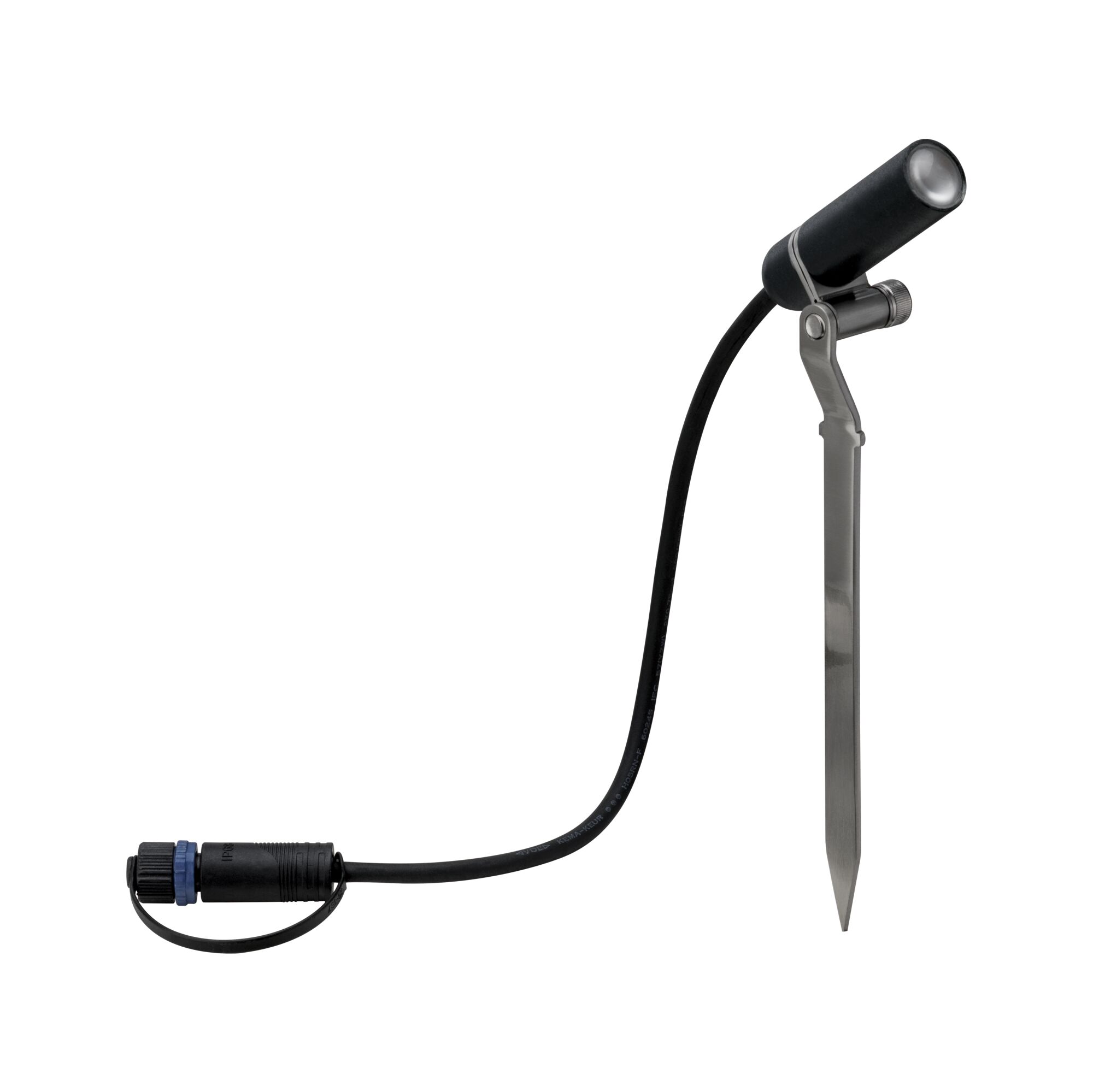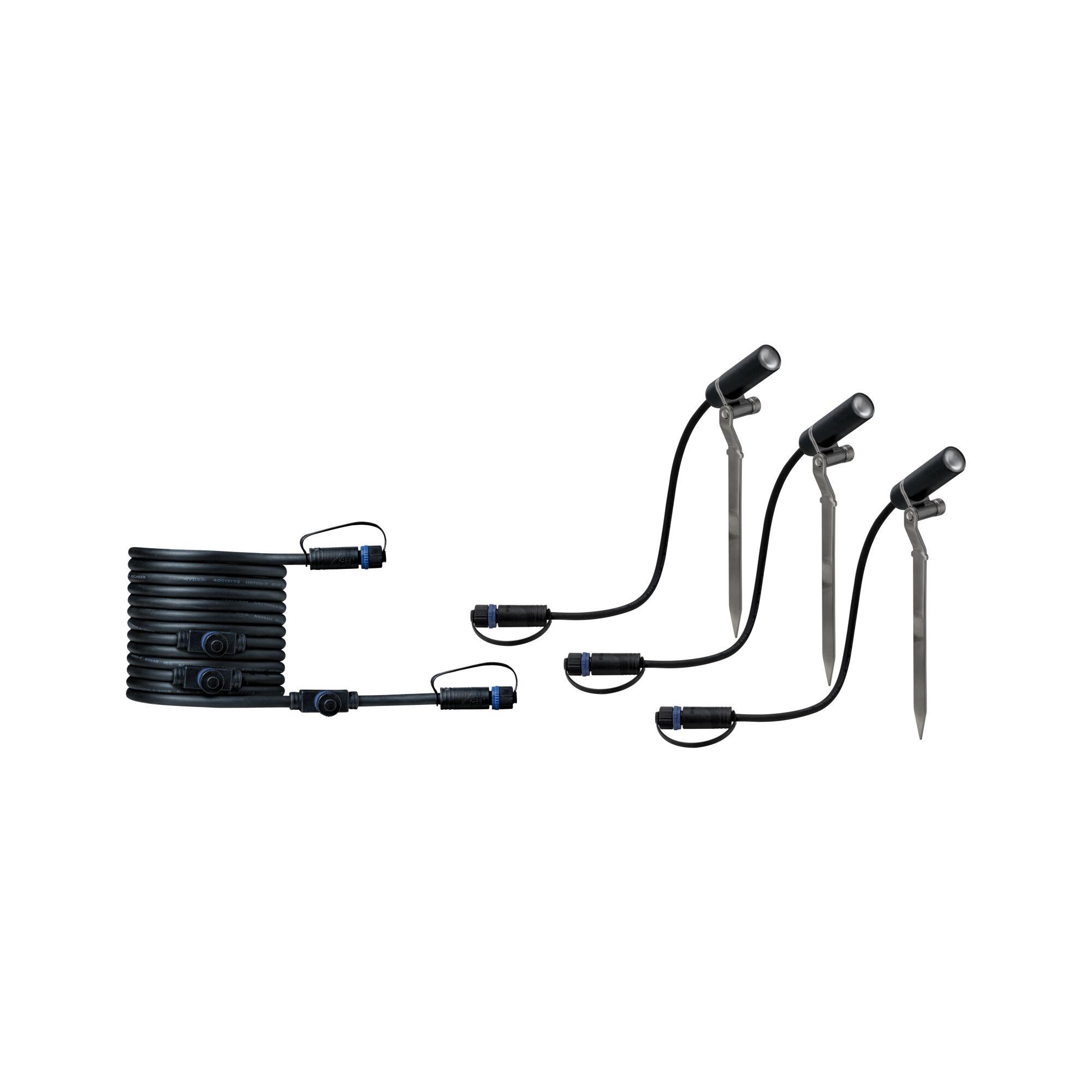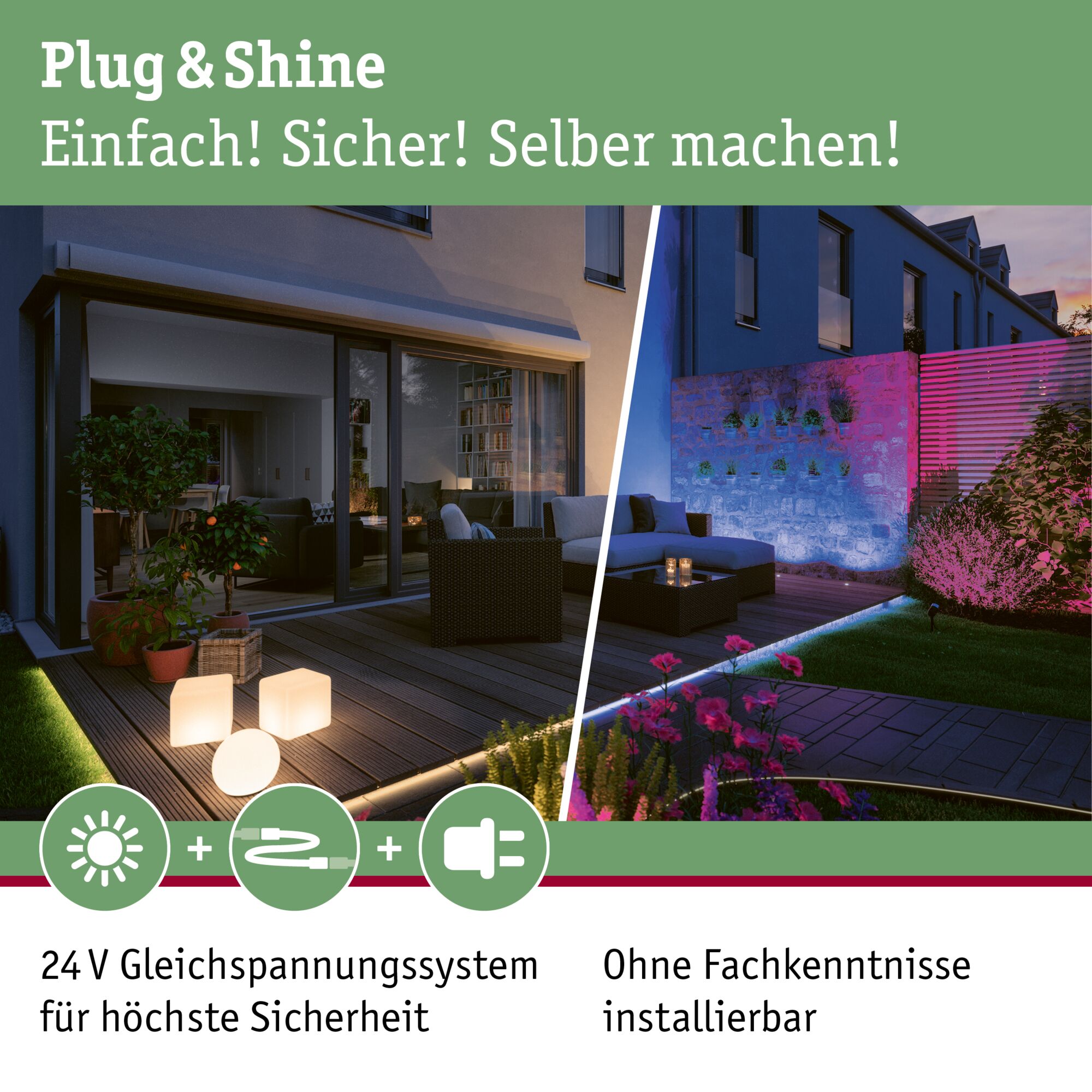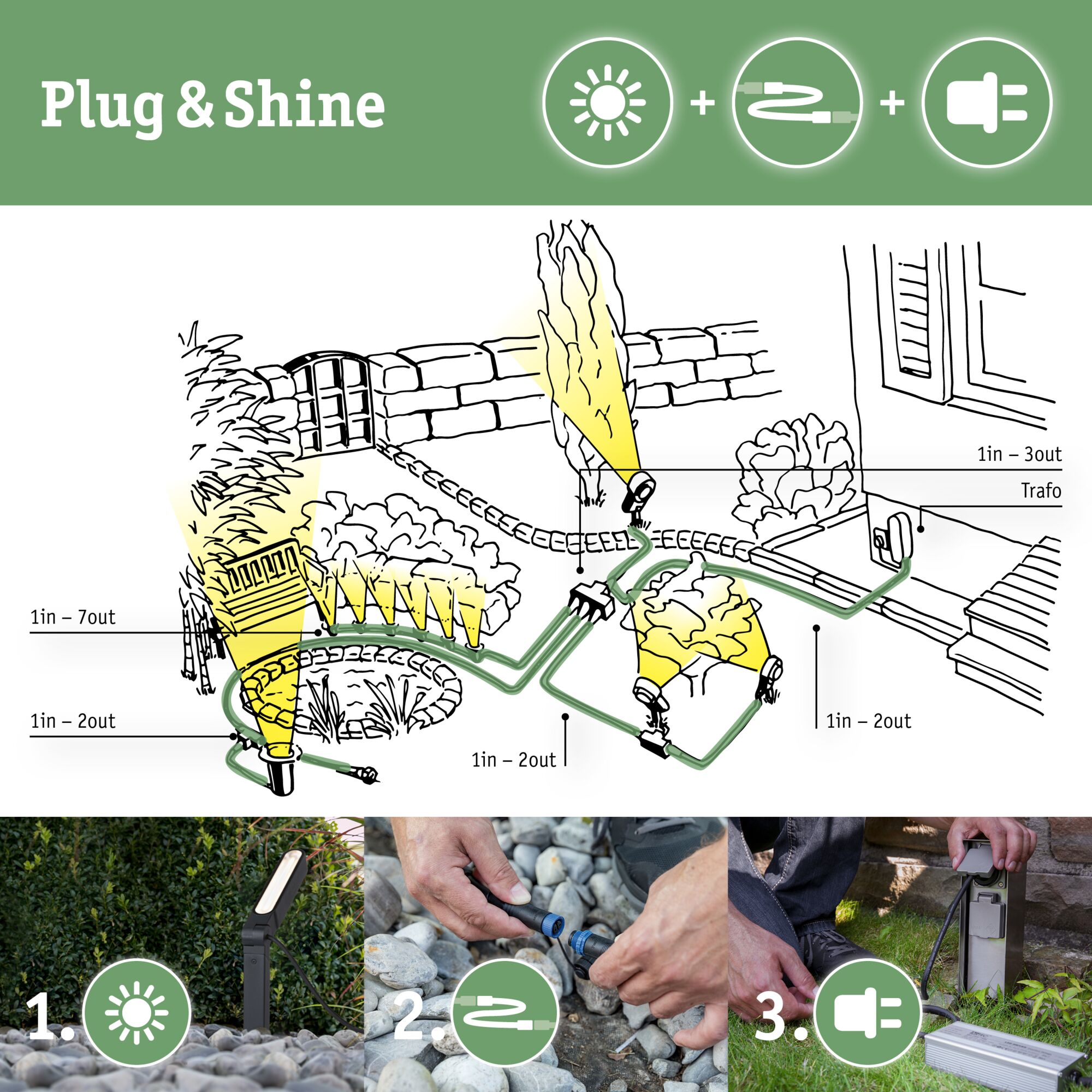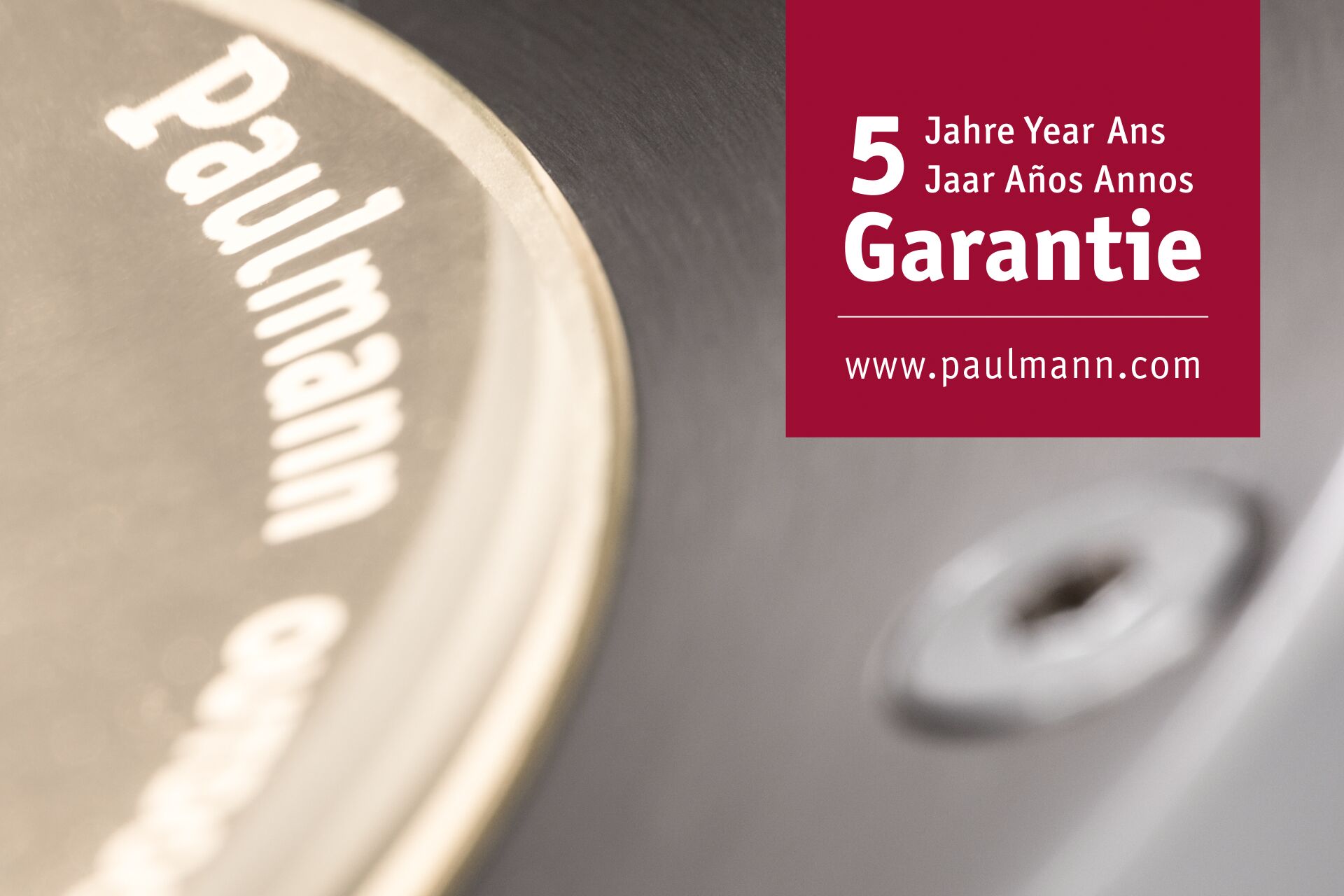 24 V plant luminaire with ground spike
Directed light
LED lamp (fixed) included in scope of delivery
Plug & Shine LED Garden spotlight Plantini Expansion set IP65 3000K 3x2W Anthracite
With the warm white Plantini Plug & Shine extension set, you have the option of connecting up to three additional luminaires to your existing 24 V lighting installation. The spikes are ideal for illuminating small bushes and flowers, can be aligned individually and are absolutely weather-resistant. A connecting cable with three sockets is included. You can close outlets that you do not need with the supplied caps.
24 V plant luminaire with ground spike
Directed light
LED lamp (fixed) included in scope of delivery
Color temperatur: 3000K - Warm white
Compatible with all accessories in the Plug & Shine series
Can be switched and dimmed via the plug & shine controller (Accessories) using the remote control.
Dimension
Dimensions (Height x Width x Depth)
H: 223 T: 77 mm
Ø
21 mm
Length
5 m
Form
round
Design and Material
stainless
stainless
Colour
Anthracite
Material
Aluminium
Installation
can be used with the following dimmers
Paulmann Plug & Shine 180.10/ 180.11, Paulmann Plug & Shine ZigBee Controller 939.99
Application
For virtually invisible illumination of reeds, small plants or inside flower pots
Energy consumption
energy efficiency (A to G)
F
Service life
lifetime
30.000 h
Light Characteristics
Color temp.
3000 K
Beam angle
45 °
Useful luminous flux
90 lm
Luminous flux LED module
180 lm
color temp
3.000 K
Lamp Features
Component parts
2 W
Technique
LED
IP protection
IP65
Dimmable
Yes
Incandescent Equivalent
26 W
Inclusive lamp
✓
Number of component parts
3x
protection class
protection class III
Replacable
3 Lightsource is not replaceable, the complete lighting must be replaced.
Labelling
WEEE-Reg.-No
DE 39236390