Neordic

Pendant luminaire
Ketil
E27 max. 7x60W Black dimmable Silicone/Metal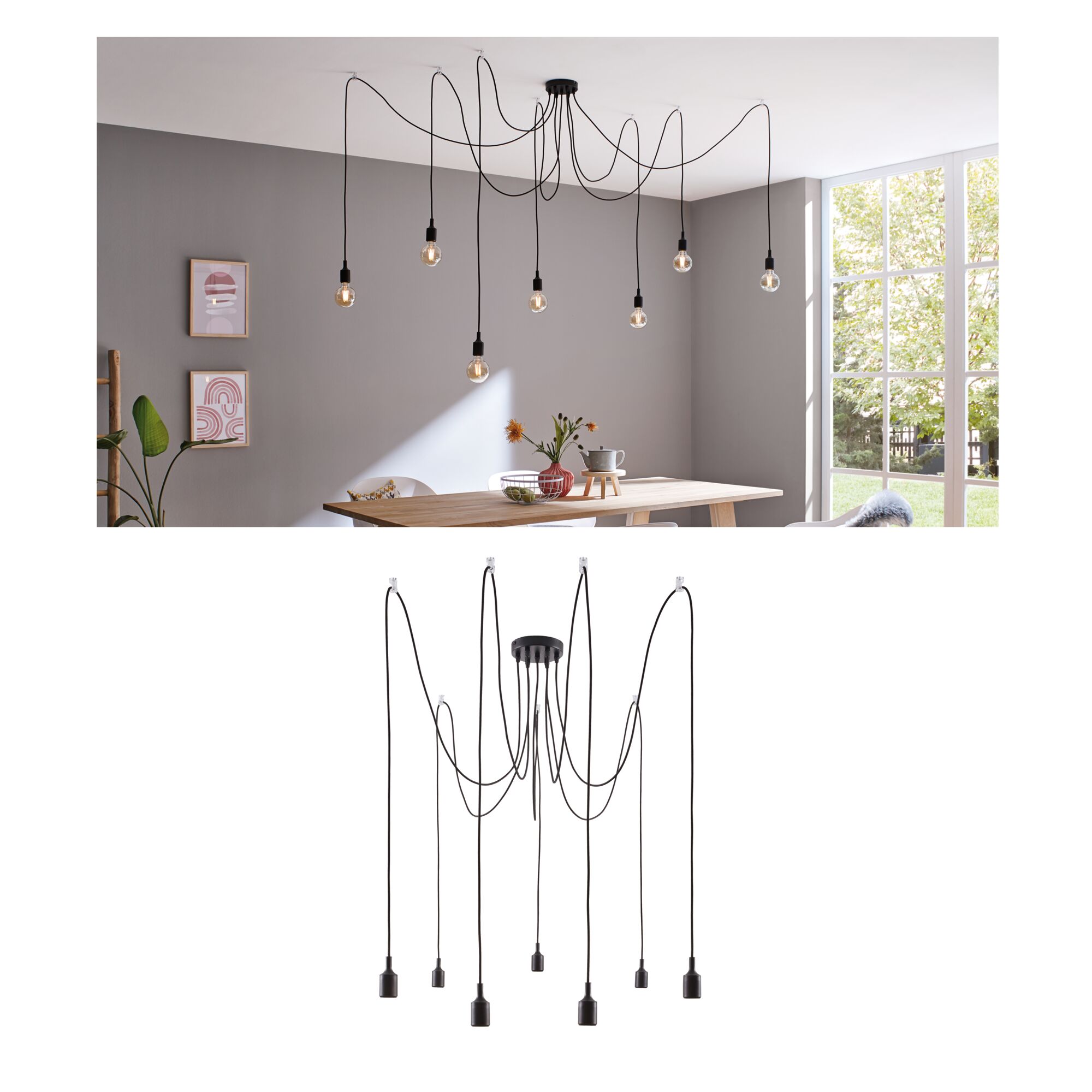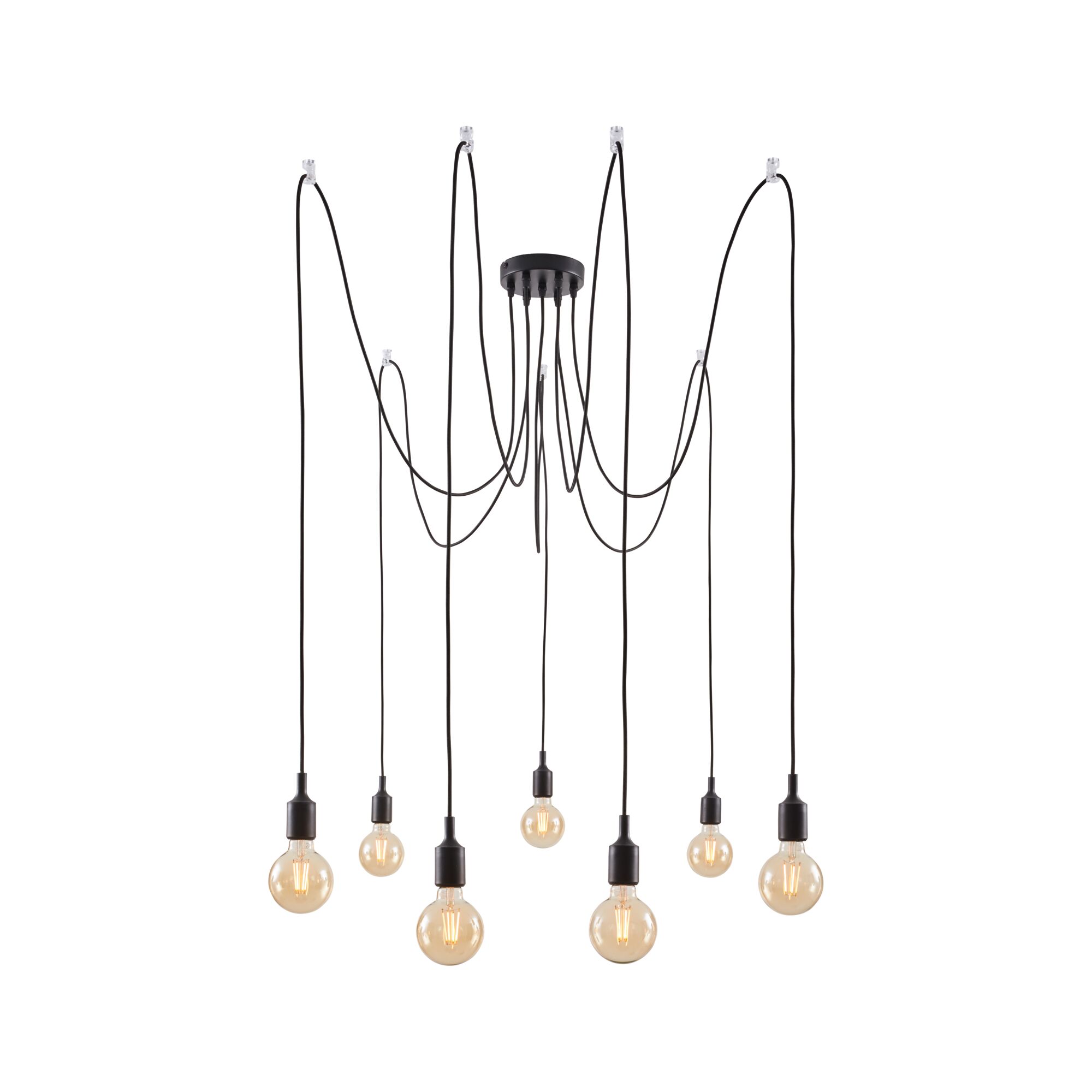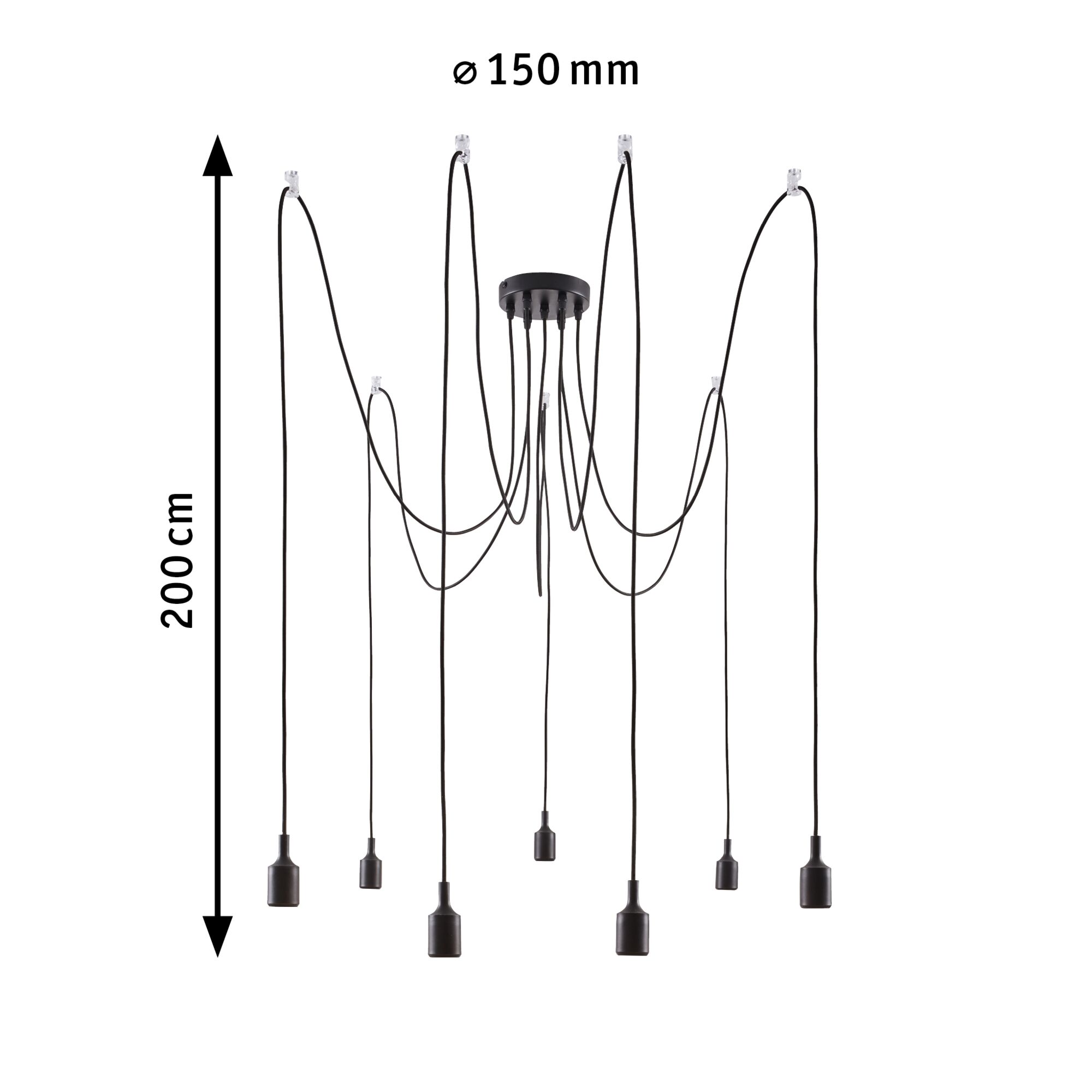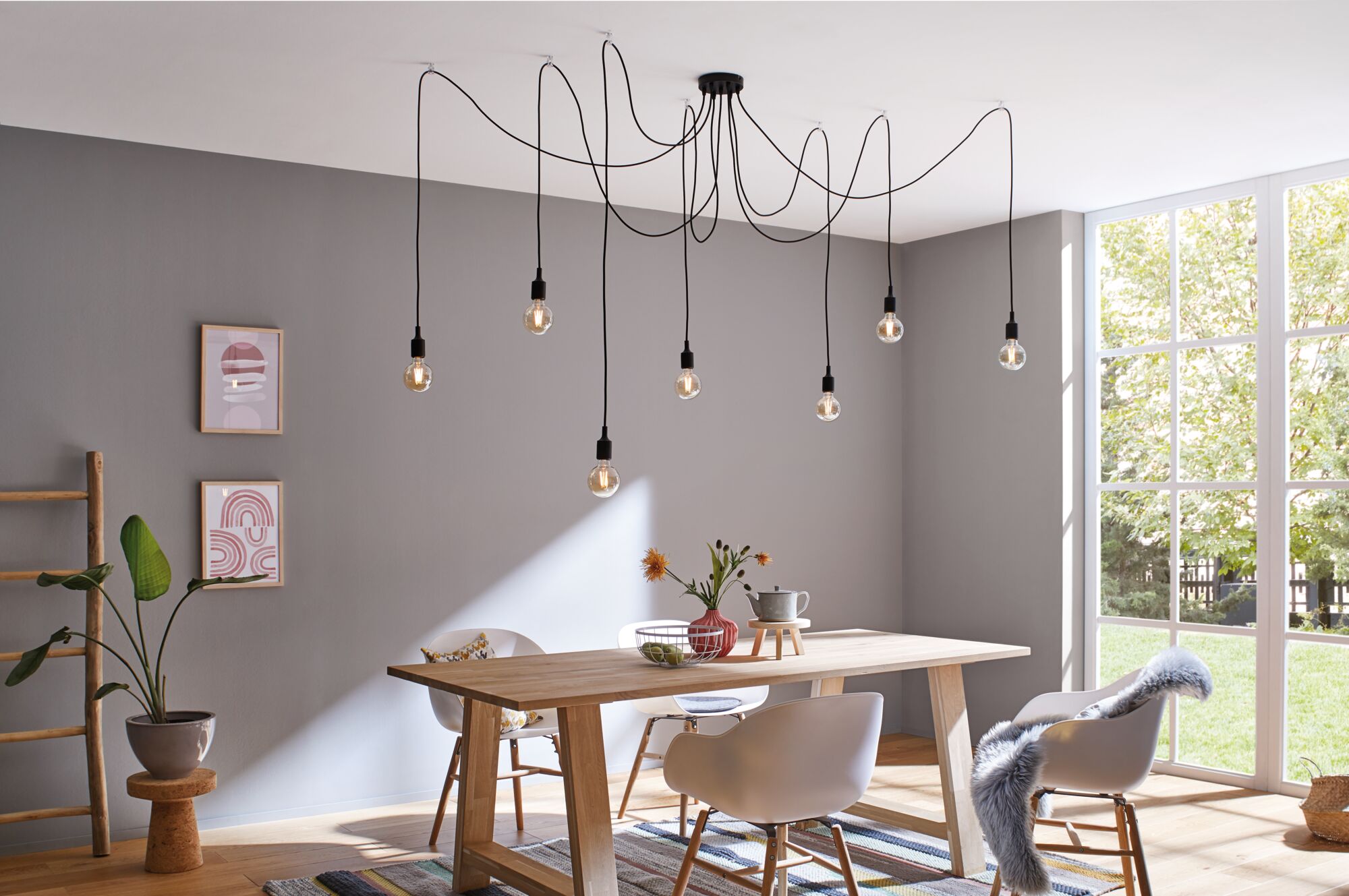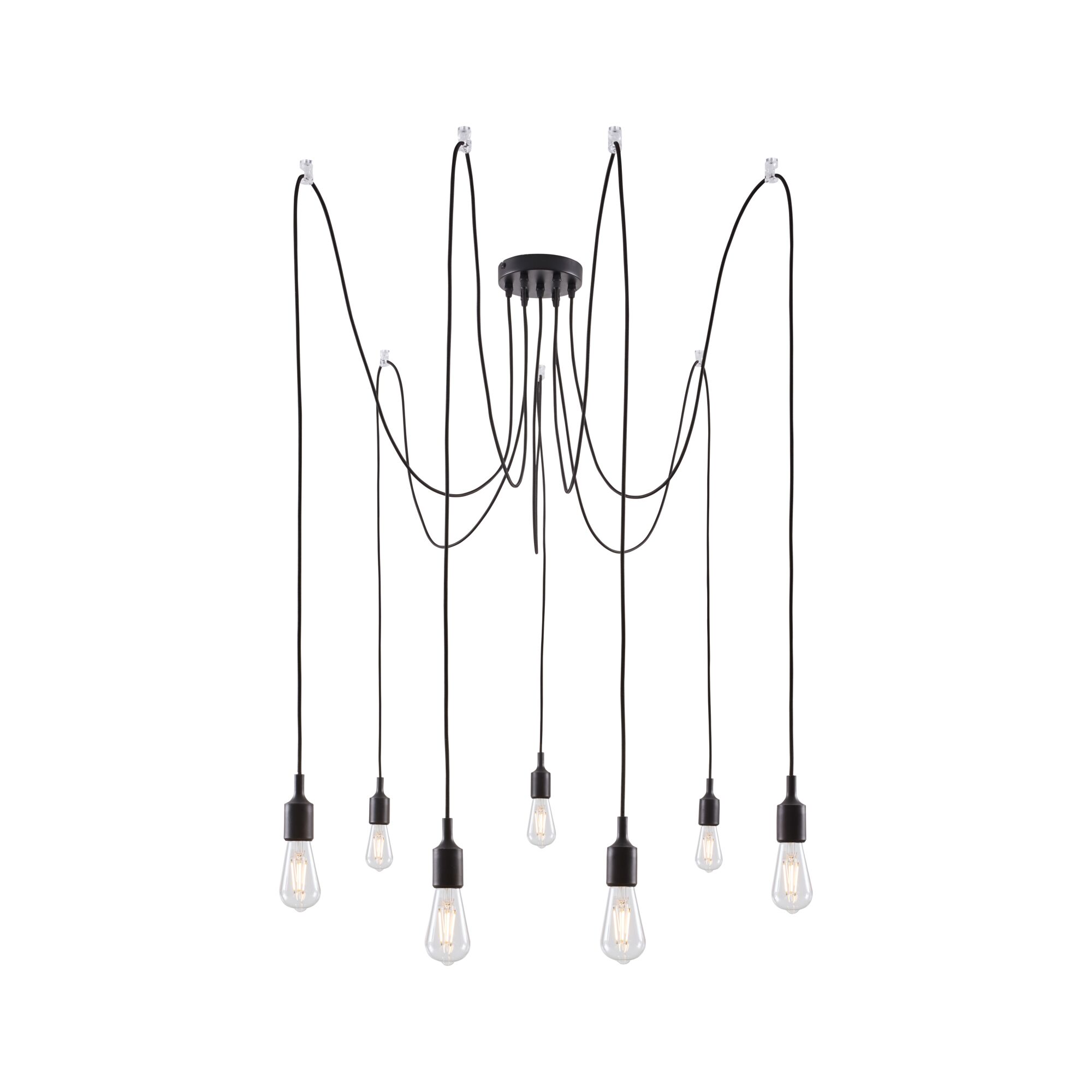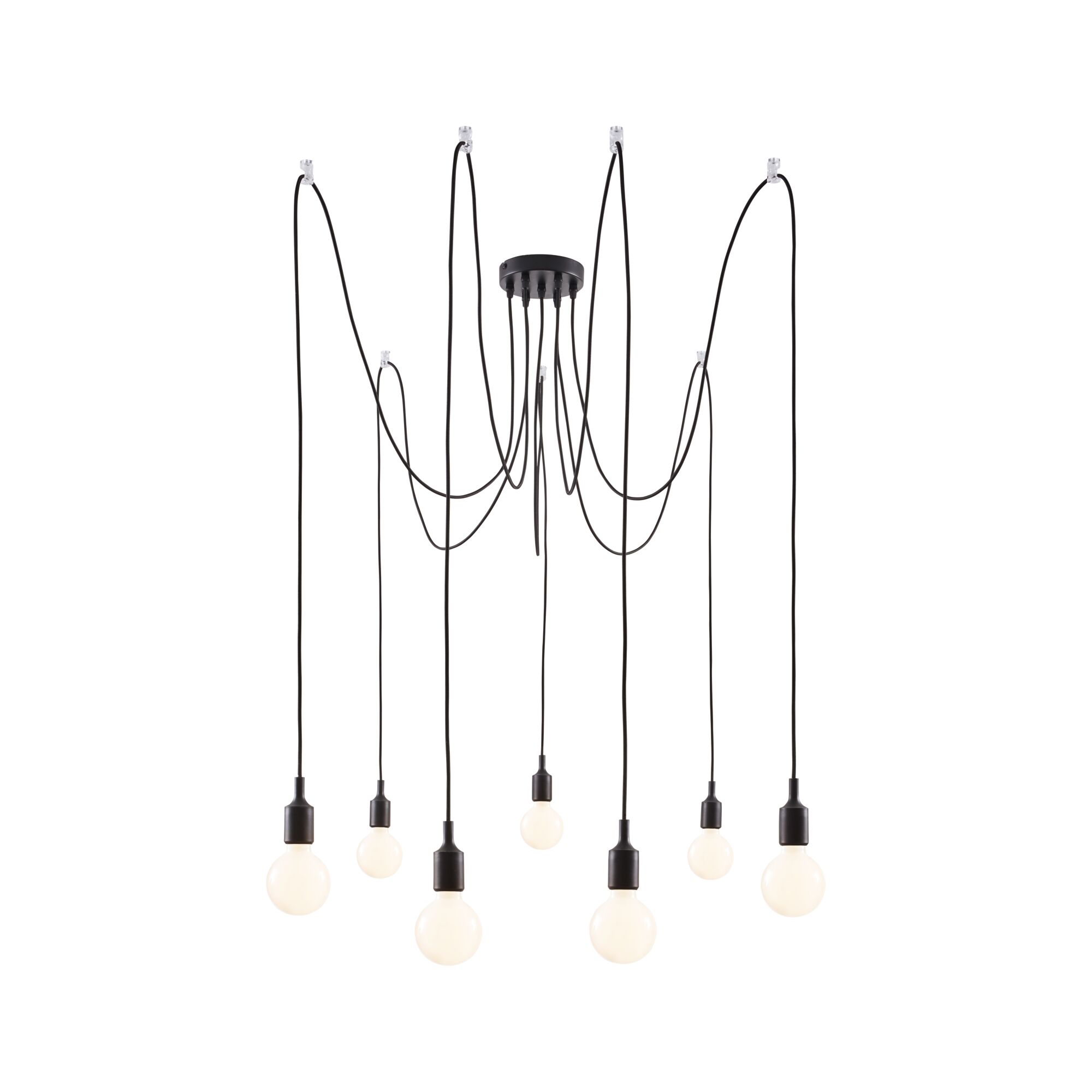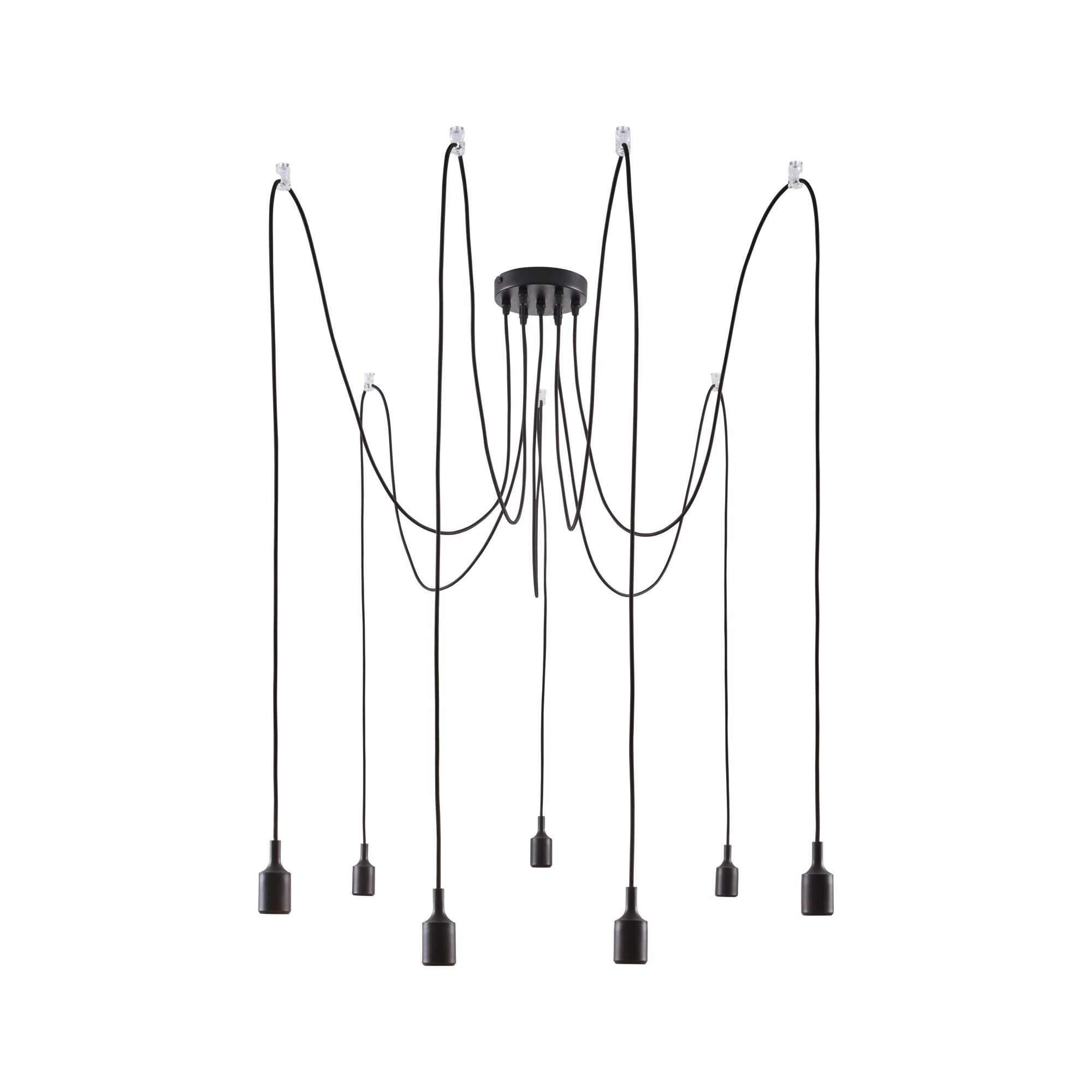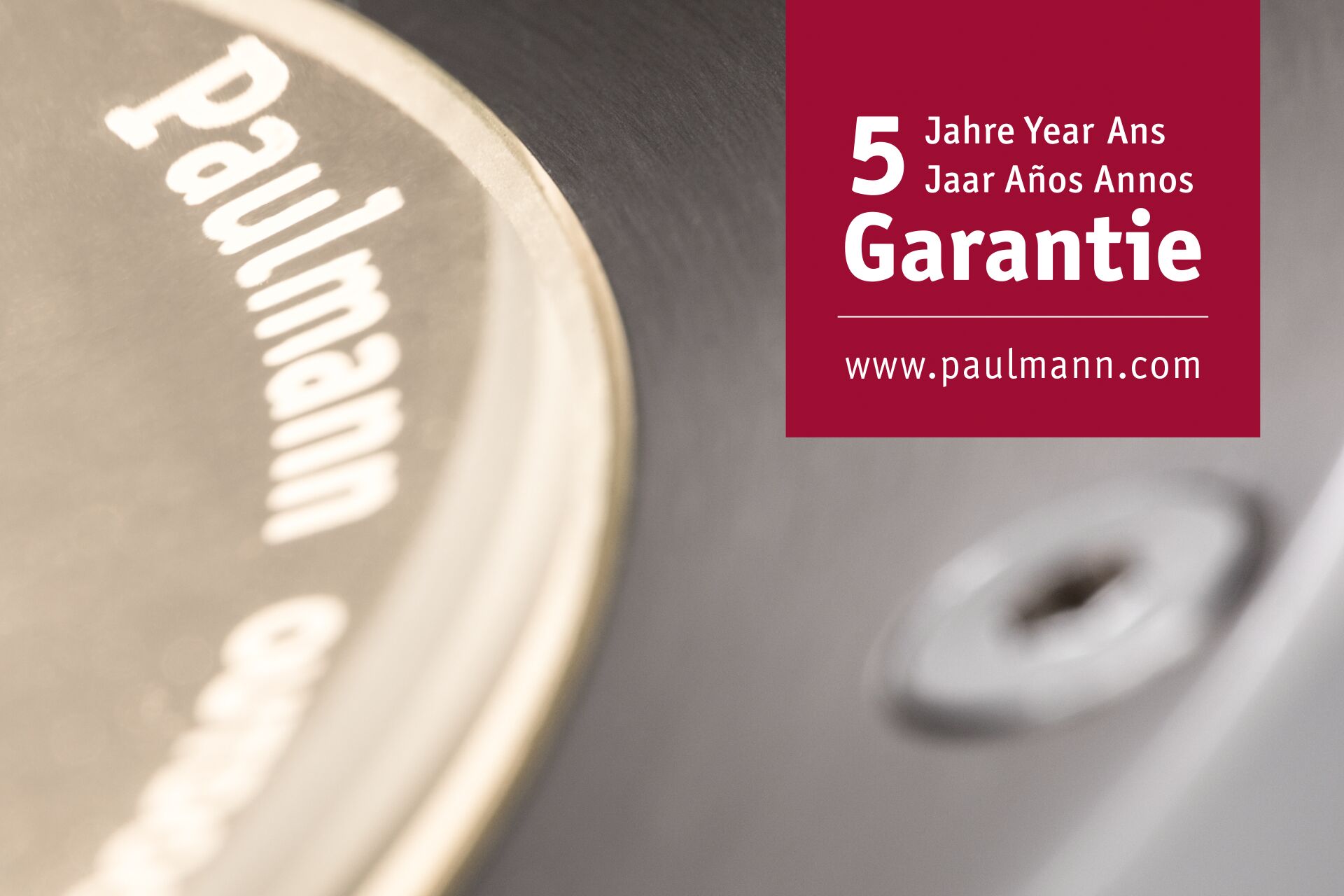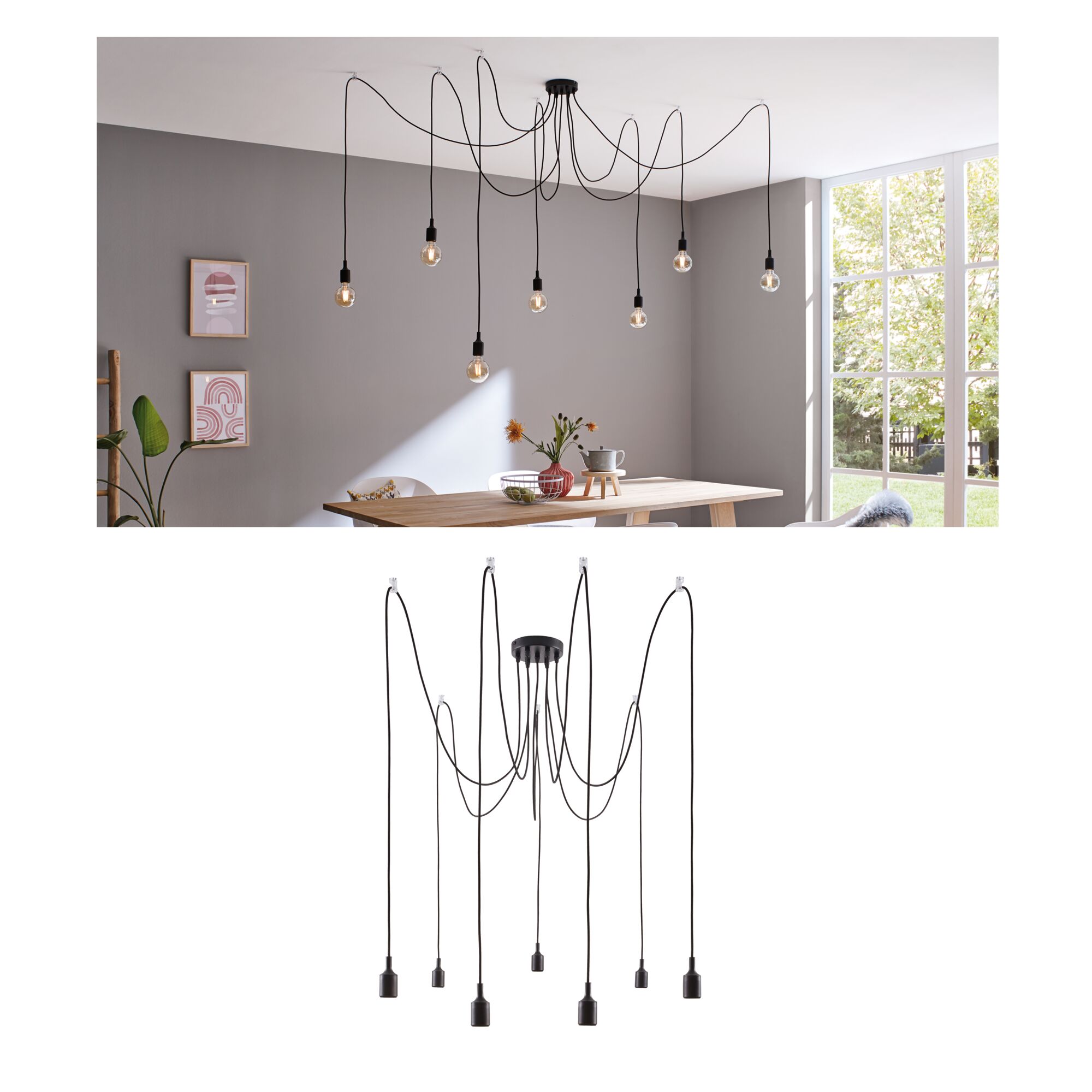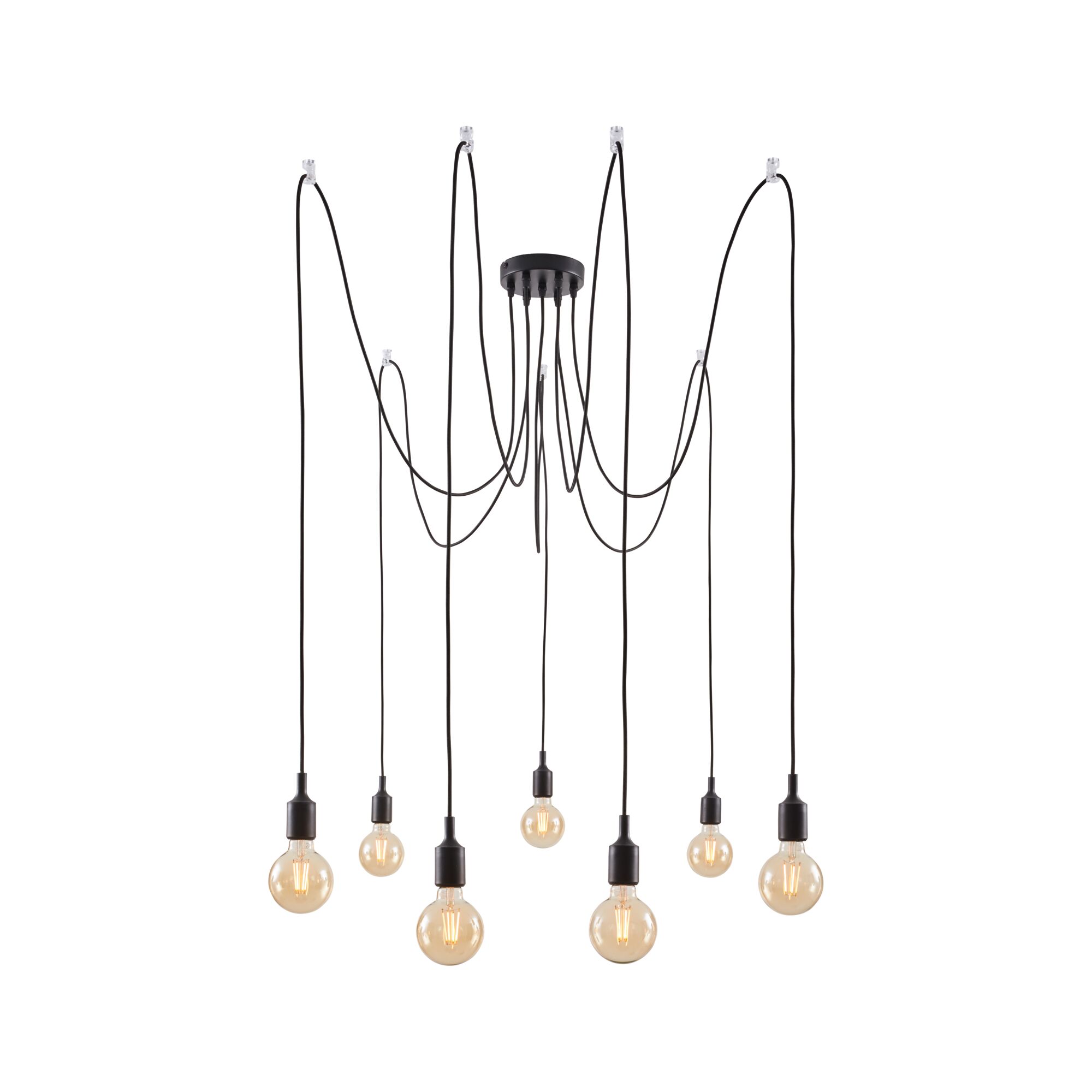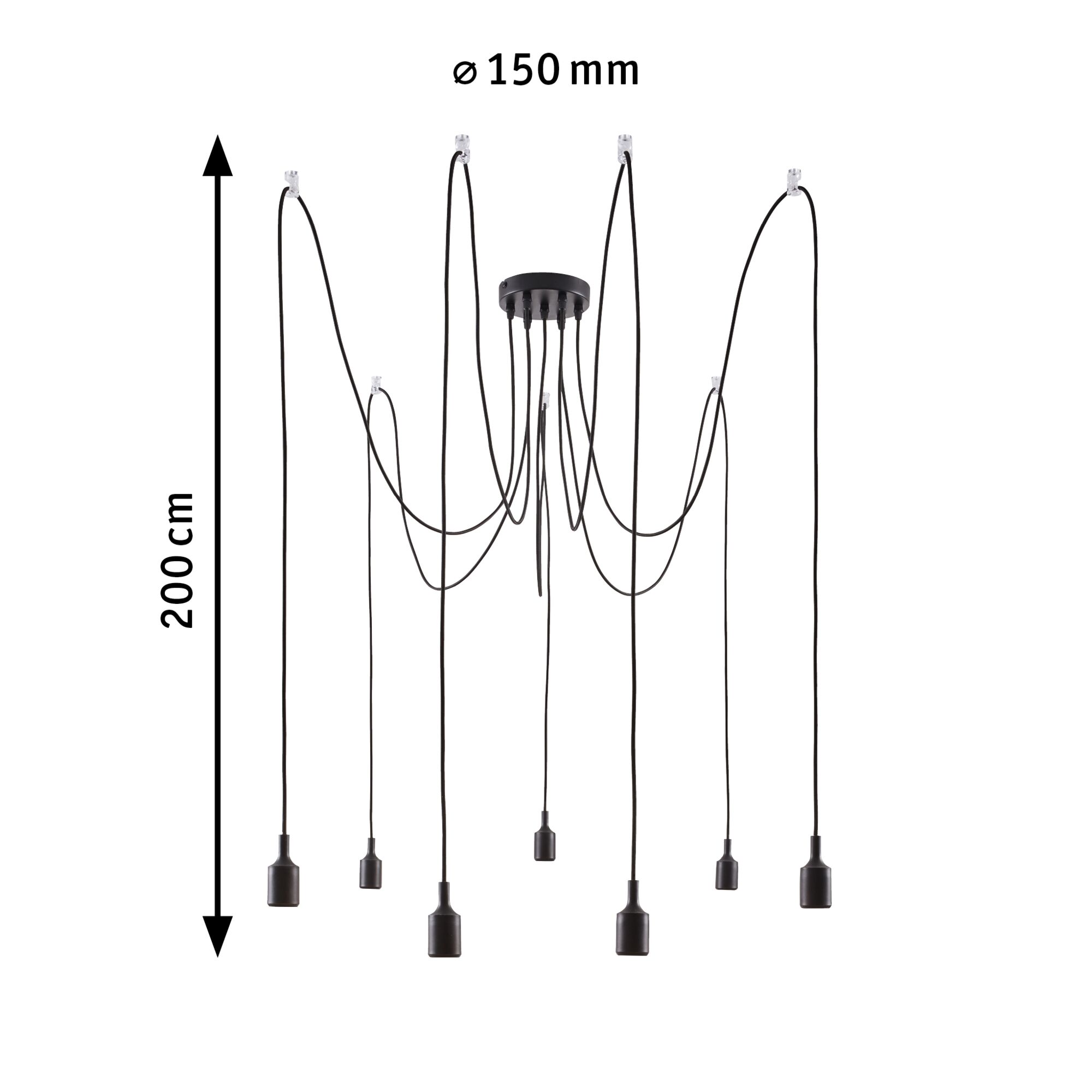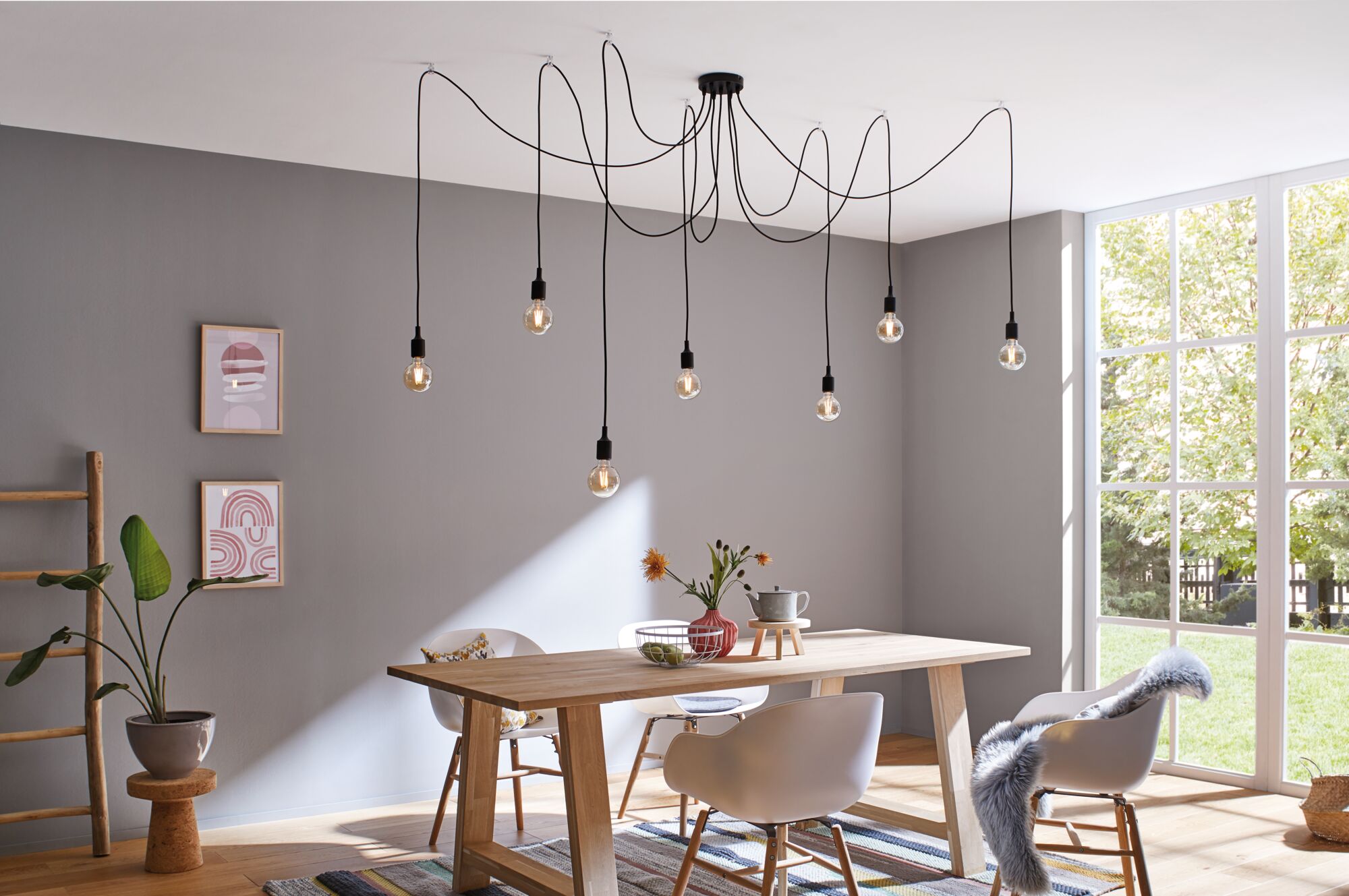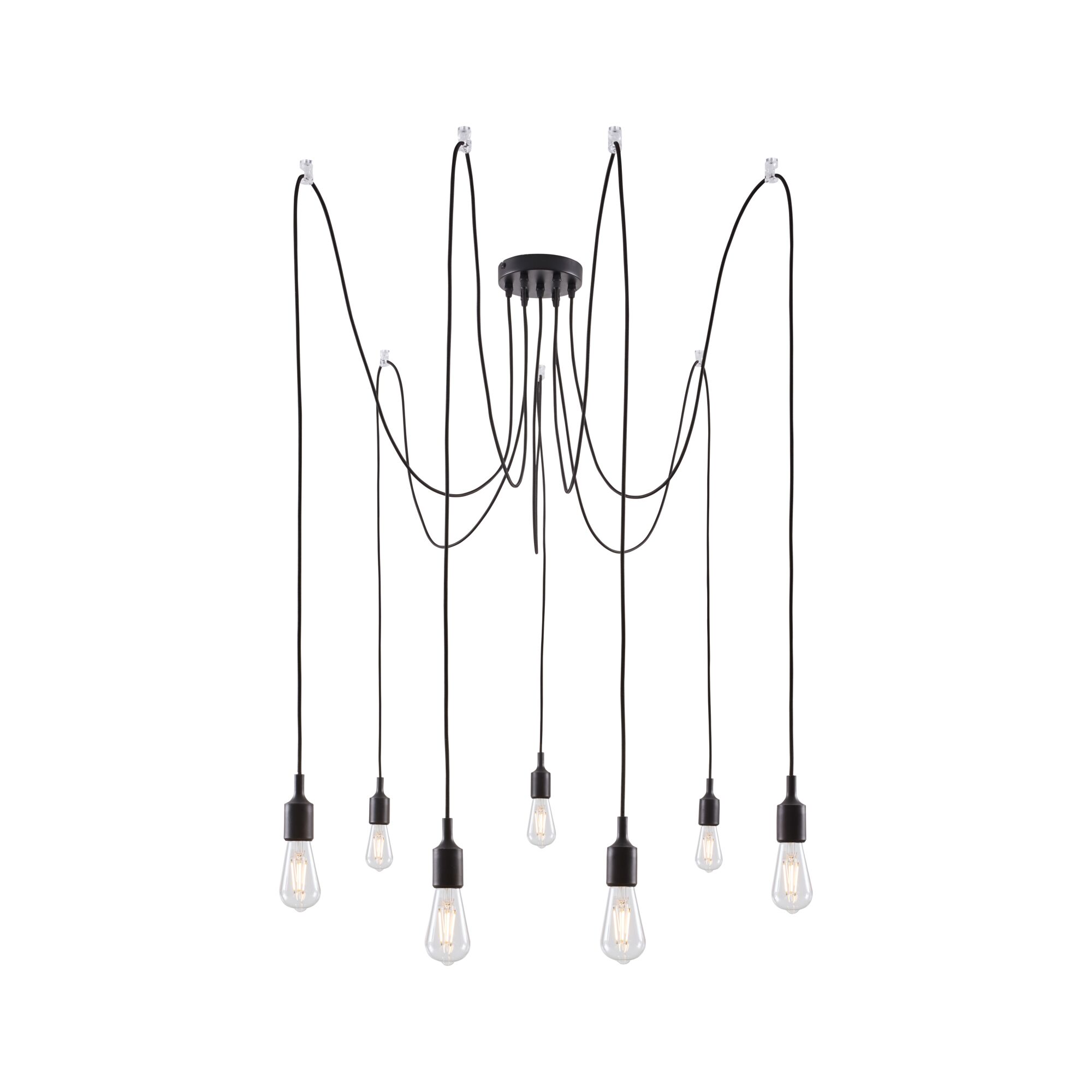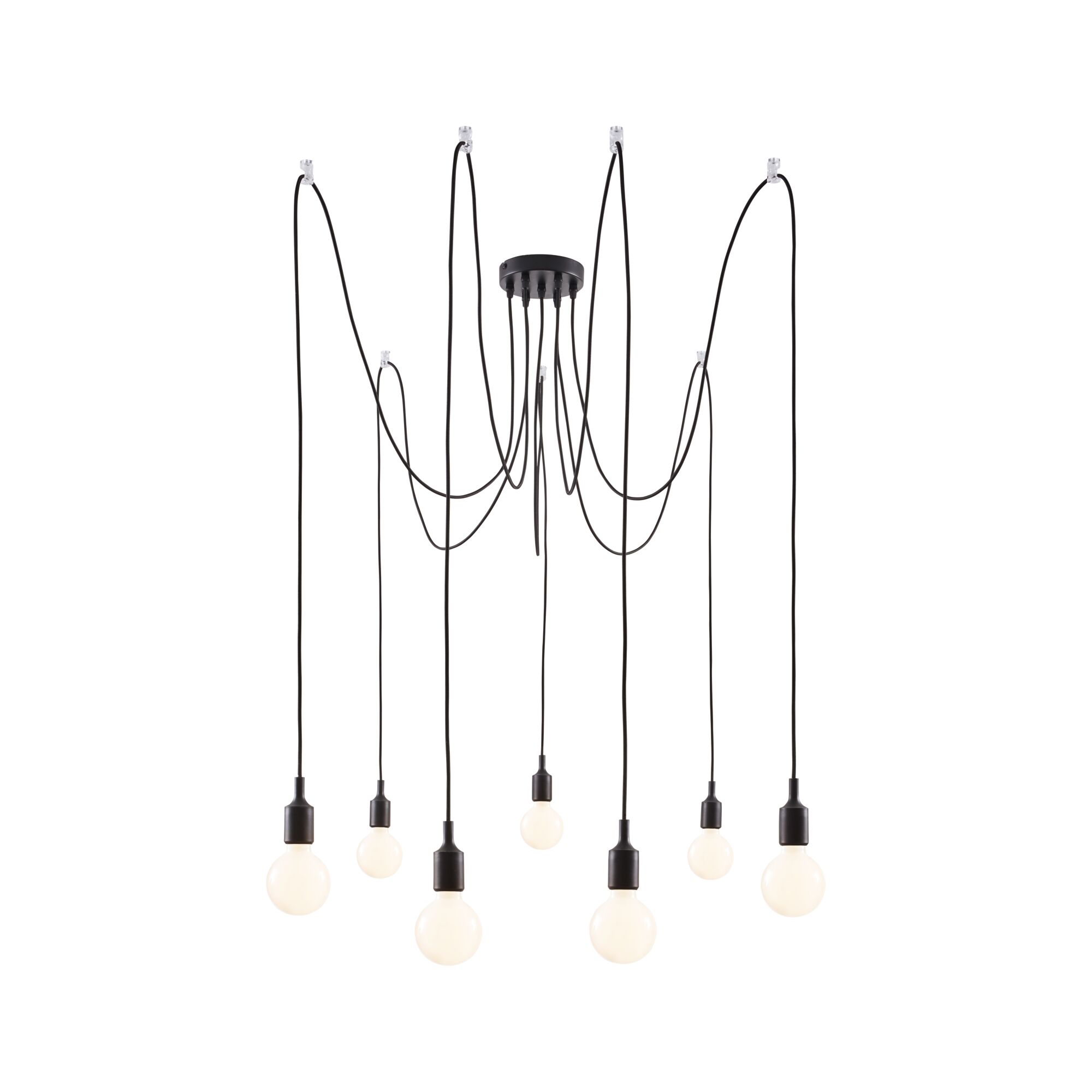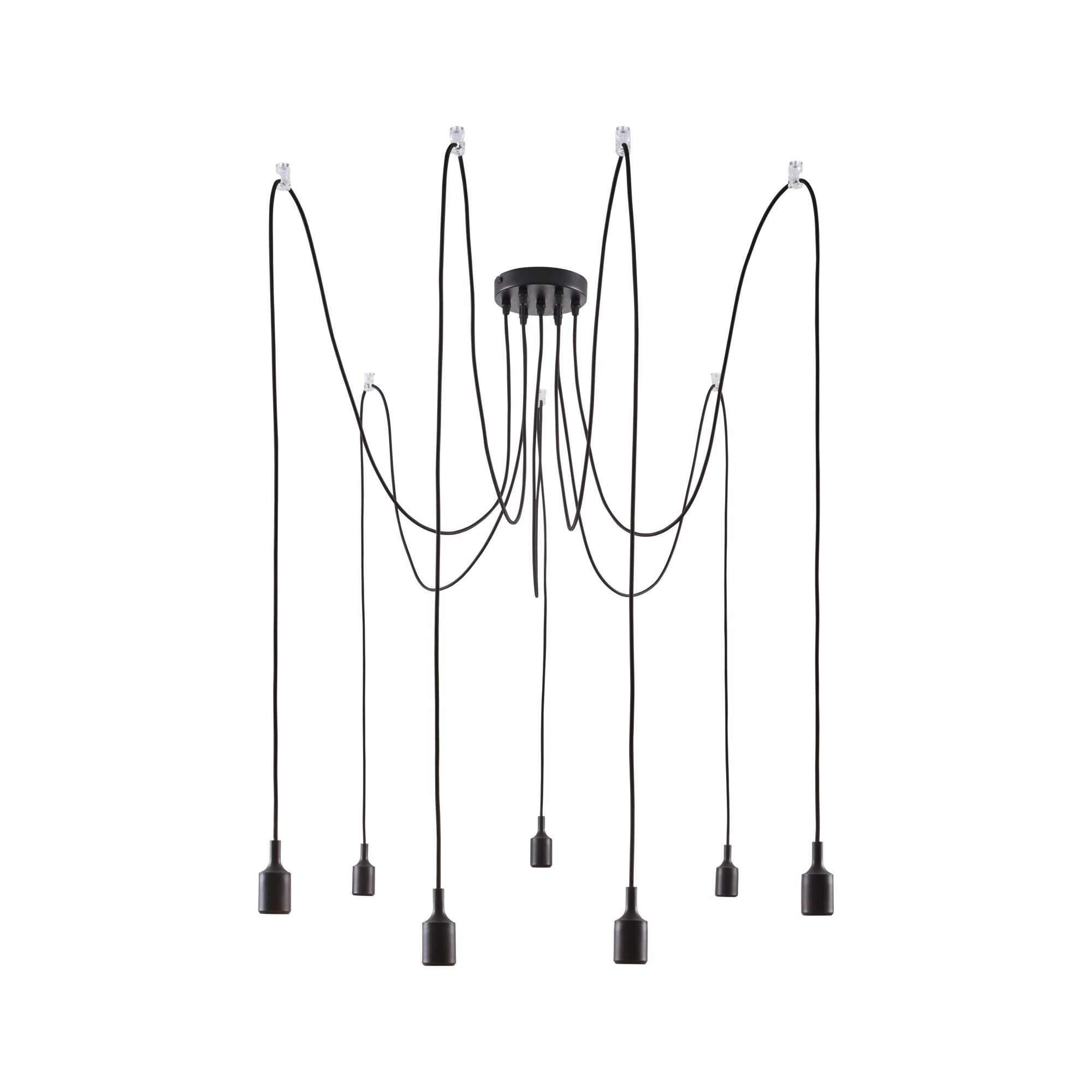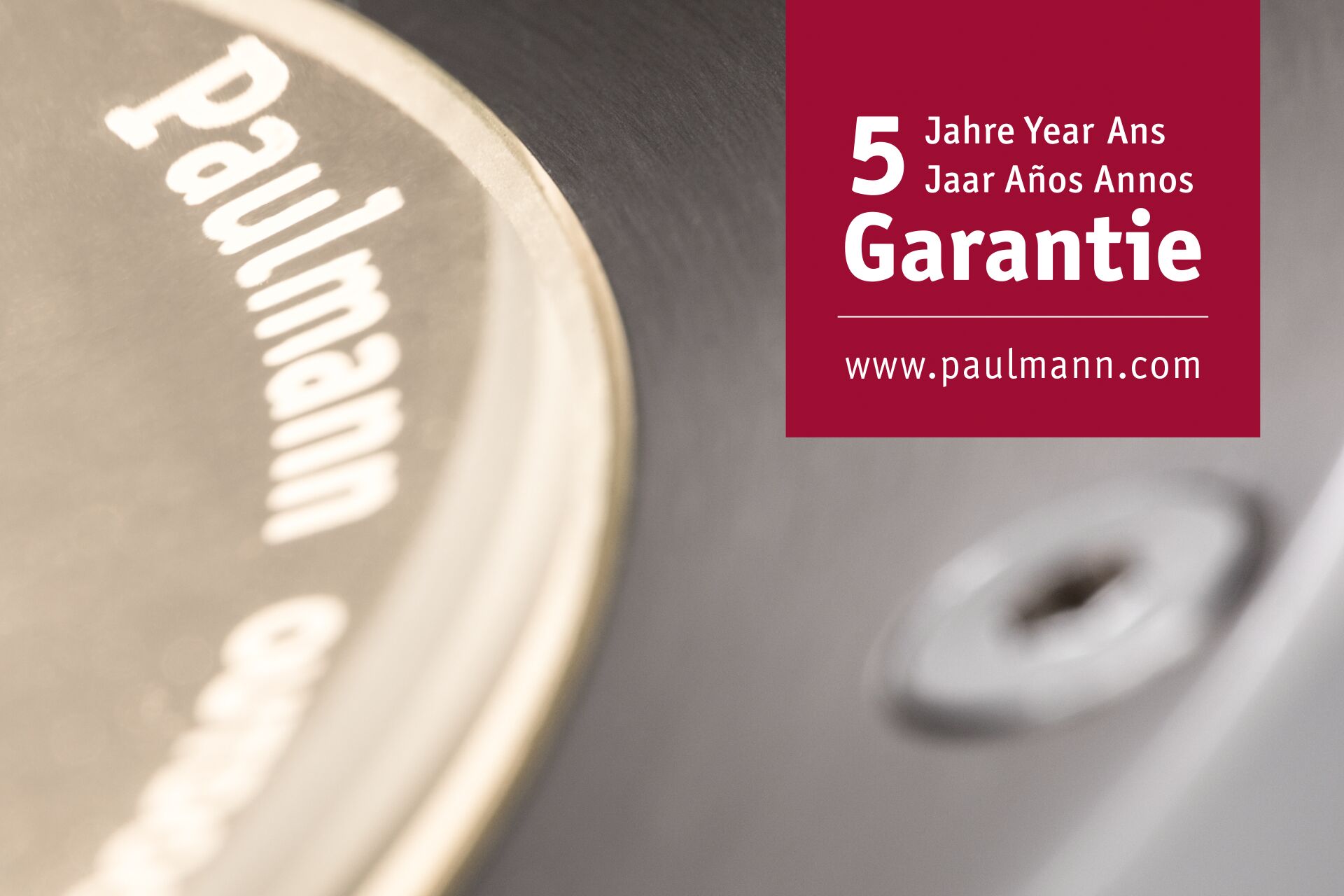 Scandinavian-style luminaire
Can be combined with all Neordic luminaires
Lamp tip: Crown mirror lamps look good and guarantee glare-free light
Neordic Pendant luminaire Ketil E27 max. 7x60W Black dimmable Silicone/Metal
The 7-lamp pendant spider Ketil makes a decorative eye-catcher out of every ceiling. The individual strands can be individually secured to the ceiling with the supplied hooks. In conjunction with crown mirror lamps or filaments, it can be used to create a individual lighting scenarios.
Scandinavian-style luminaire
Can be combined with all Neordic luminaires
Lamp tip: Crown mirror lamps look good and guarantee glare-free light
For lamps with E27 base up to max. 60 watt
Dimension
Pendulum length
200 cm
Ø
150 mm
Design and Material
Textile cable
Textile cable
Colour
Black
Material
Metal, Silicone
Service life
lifetime
30.000 h
Lamp Features
Technique
Lamp without bulb
Socket
E27
Dimmable
The luminaire is dimmable, and the dimming capability depends on the type of lamp used.
Maximum wattage
max. 7x60 W
Number of component parts
7x
Replacable
1 Lightsource is replaceable without damage the lighting fixture by enduser.
Labelling
WEEE-Reg.-No
DE 39236390