MaxLED 1000

LED Strip
Daylight white
3m protect cover 35W 880lm/m 6500K 40VA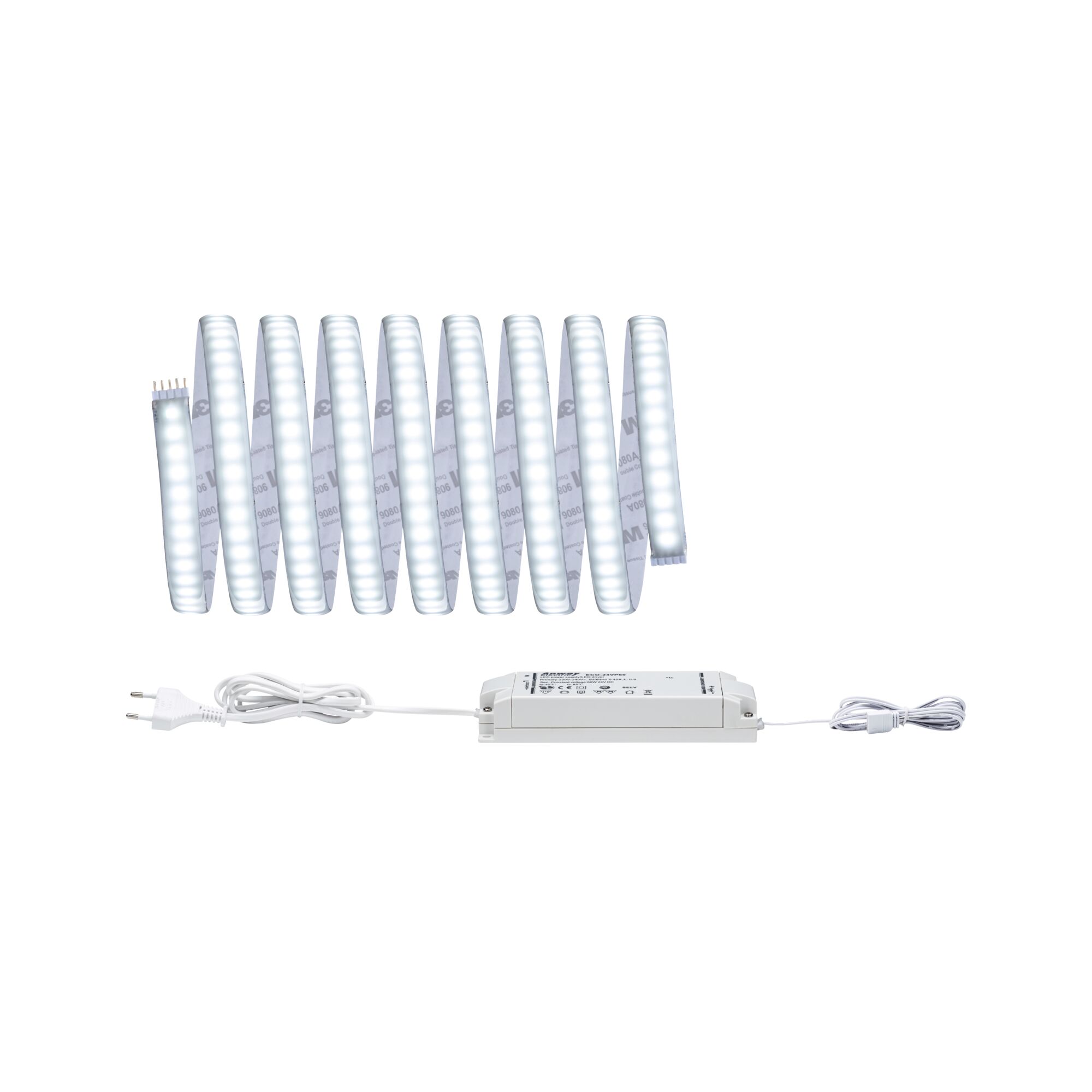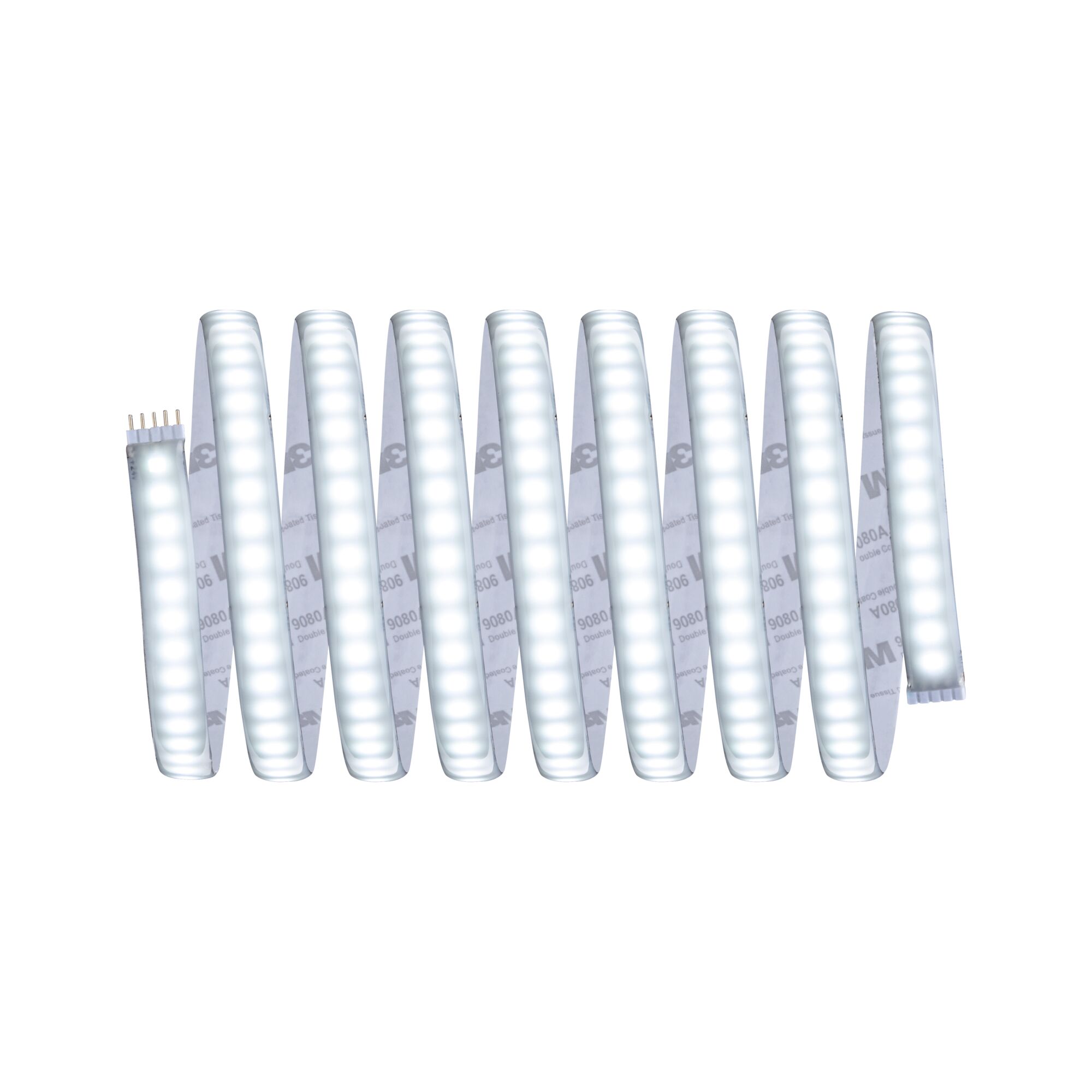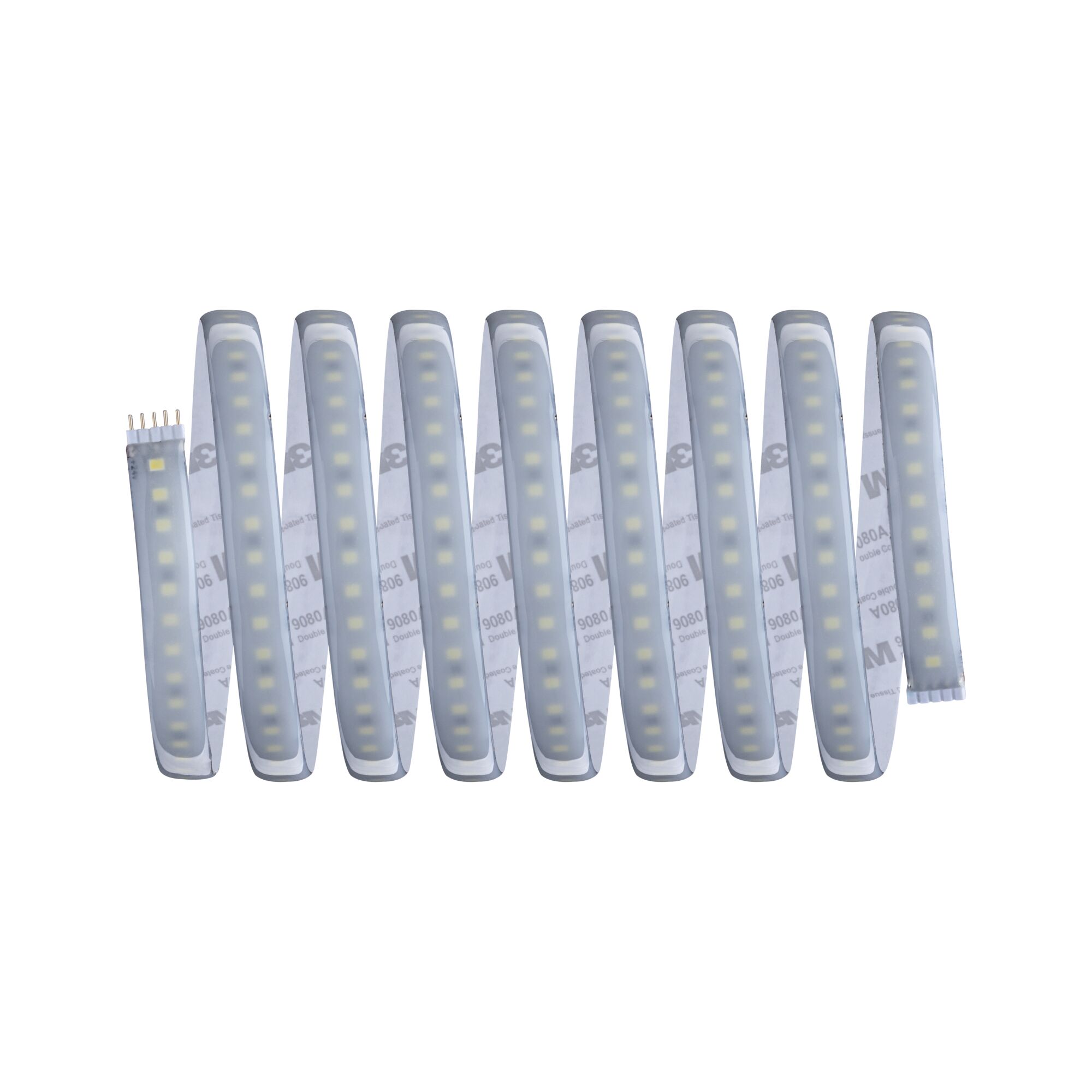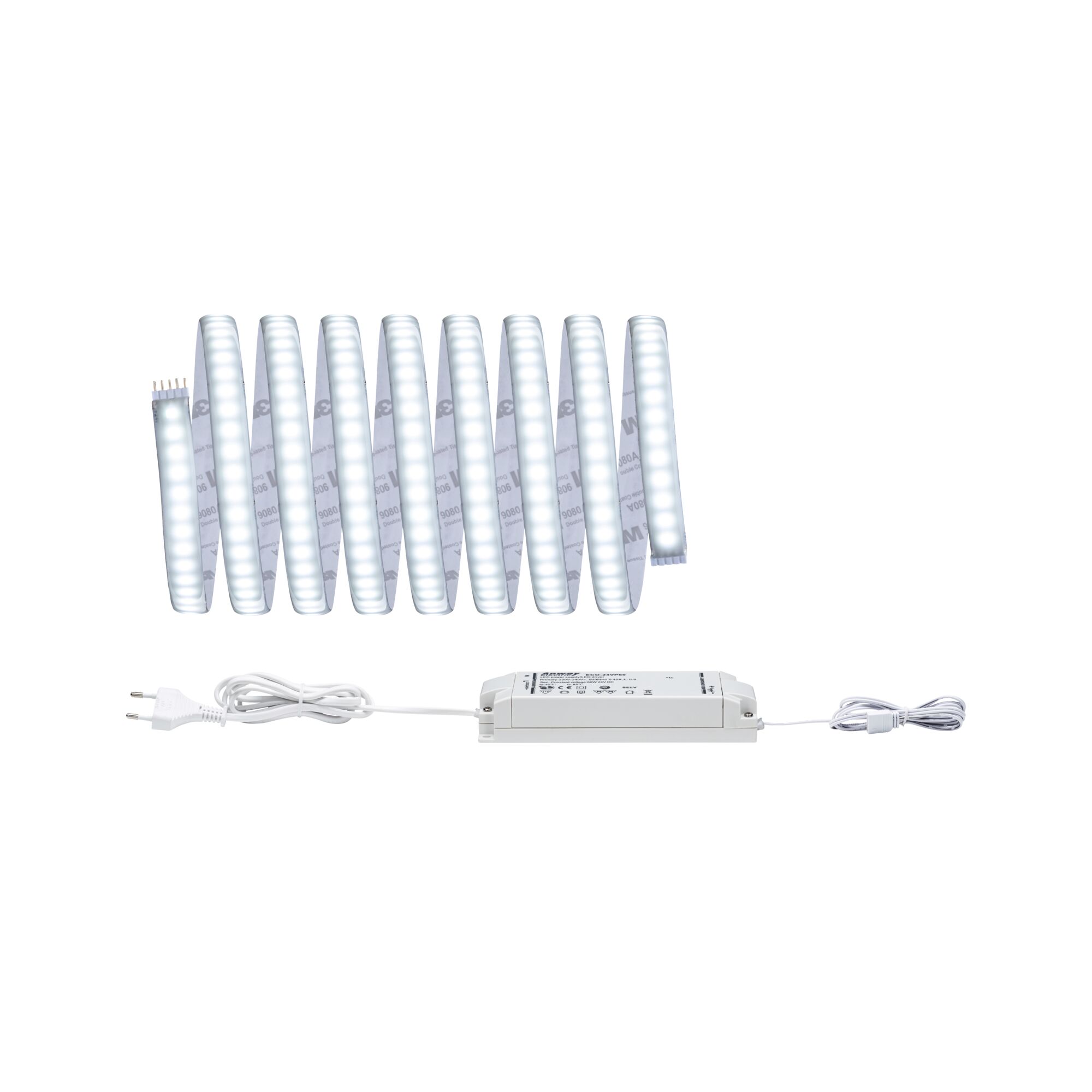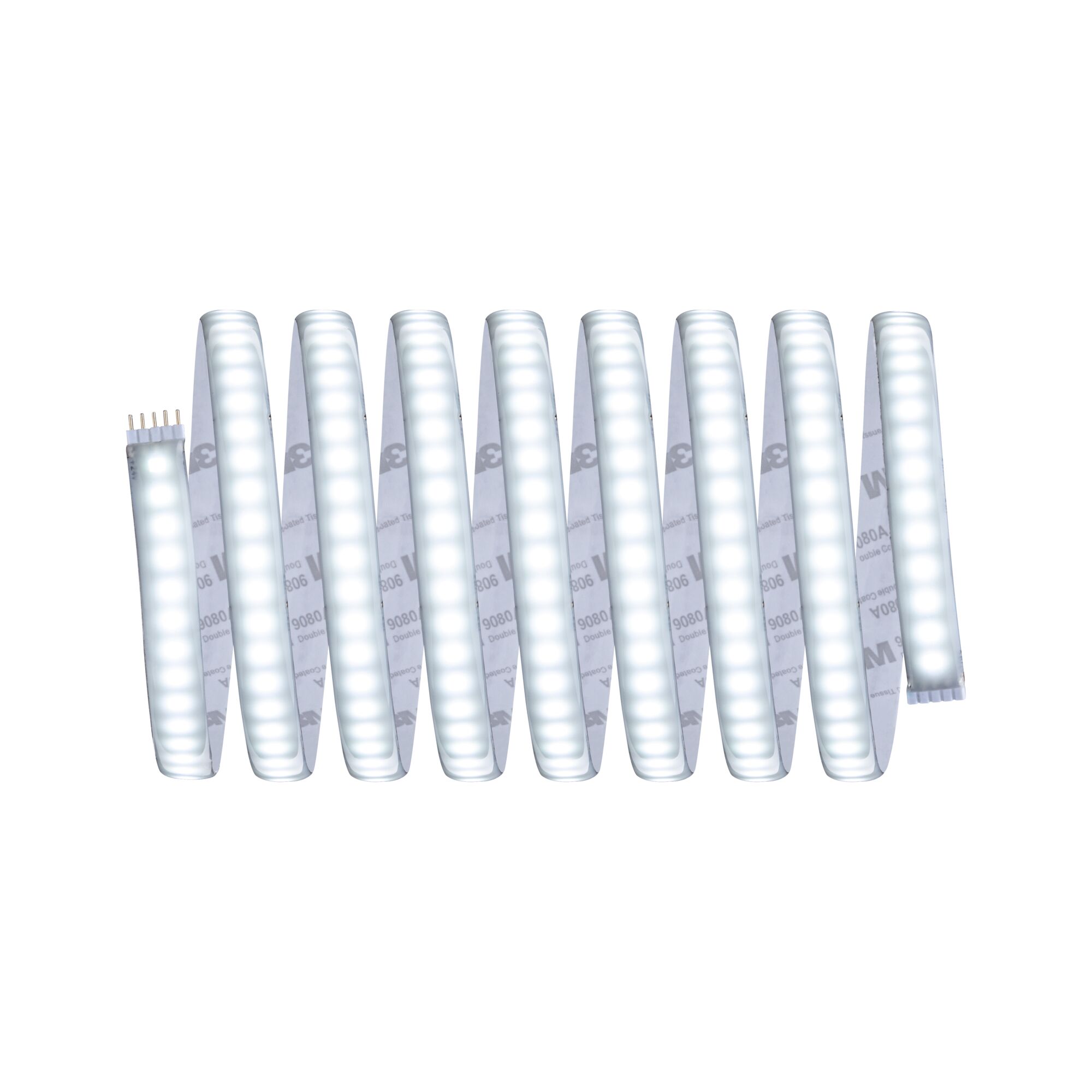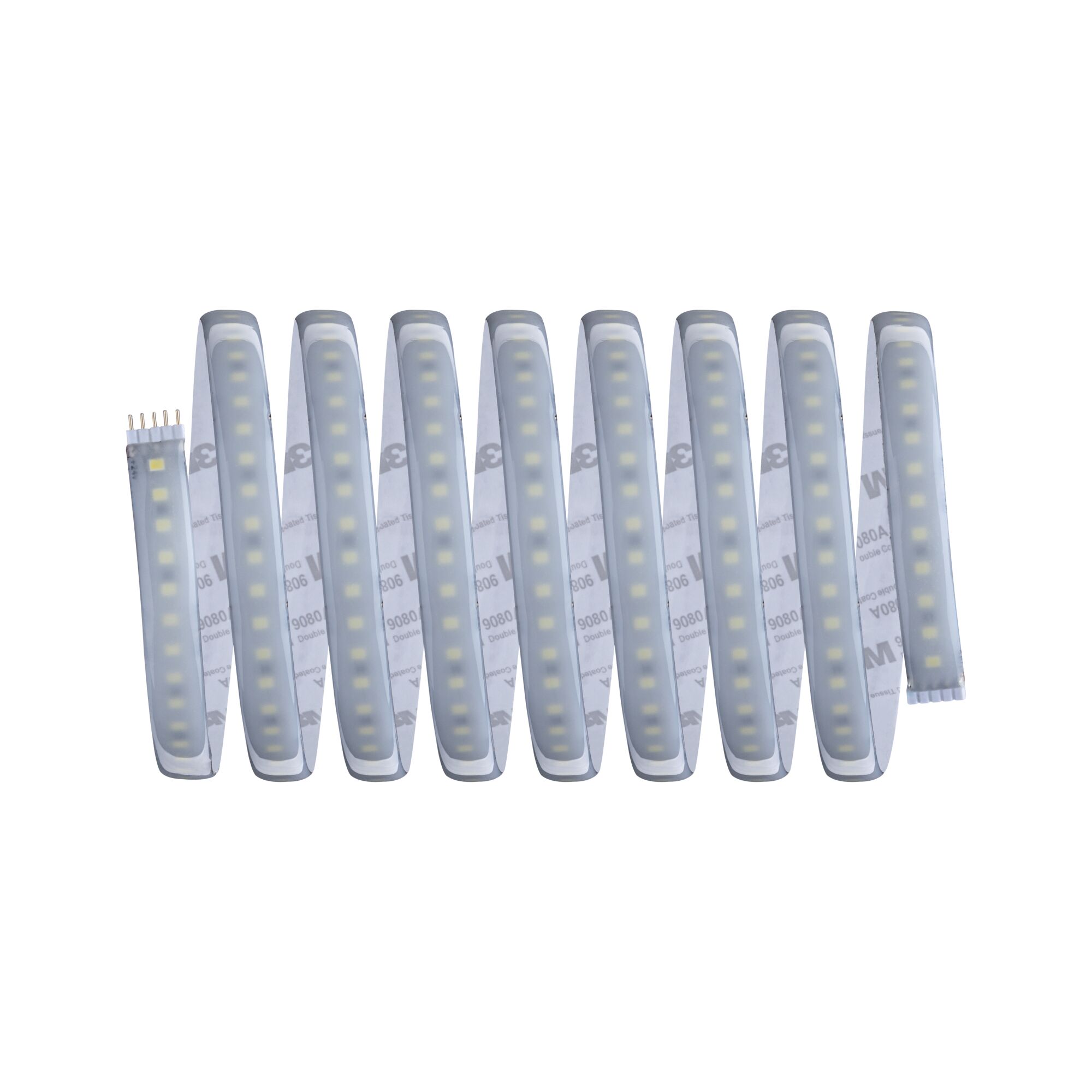 Complete set incl. strip and power supply
Coating protects against splashing water and dust
in conjunction with a shrink-on sleeve, can also be used in wet rooms
MaxLED 1000 LED Strip Daylight white 3m protect cover 35W 880lm/m 6500K 40VA
MaxLED strips are so powerful that they can easily be used as room lighting. They are real highlights especially in profiles. Warm white strips provide a cosy and relaxed room and workplace light. The basic set contain a suitable ballast in addition to the strip. Where required, it can be extended with additional strips, connectors and control units with remote control. When planning, please keep in mind the maximum length specified for the basic set, which must not be exceeded.
Complete set incl. strip and power supply
Coating protects against splashing water and dust
in conjunction with a shrink-on sleeve, can also be used in wet rooms
Can be shortened as required
Simple plug-in system for easy installation
rear self-adhesive for simple installation
flexible material for installation on flat or arched base surfaces
Color temperatur: 6500K - Daylight white
Energy-saving LED technology conserves up to 80% energy in comparison to conventional filament lamps
dimmable with MaxLED dim/switch controller
incl. 5-pin plug for easy connection of the strips
Dimension
Dimensions (Height x Width x Depth)
H: 4 T: 12,5mm
Length
3m
Design and Material
Colour
Silver
Material
Plastic
Installation
Length max.
5,5m
Installation site (recommendation)
Universal
Connections
plug-and-socket connector
plug-and-socket connector
Plug
Euro flat plug (type C-CEE 7/16)
Energy consumption
energy efficiency (A to G)
F
Service life
lifetime
30.000h
Rated life time
30000h
Light Characteristics
Color temp.
6500K
Useful luminous flux
2.640lm
Luminous flux LED module
3300lm
color temp
6.500K
Color rendering index
> 80Ra
Rated luminous flux (Lumen)
3300lm
Lamp Features
Component parts
35W
Dimmable
Yes
Technique
LED
Incandescent Equivalent
190 W
Inclusive lamp
✓
Number of component parts
1x
protection class
protection class II
Number of LED's per meter
144
Replacable
3 Lightsource is not replaceable, the complete lighting must be replaced.|4 Control gear is replaceable without damage the lighting fixture by enduser.
Transformer
Transformer power
40VA
Transformer height
32mm
Transformer width
50mm
Transformer depth
166mm
Labelling
MM symbol
MM symbol
WEEE-Reg.-No
DE 39236390