LumiTiles

LED Strip support profile
Top 2m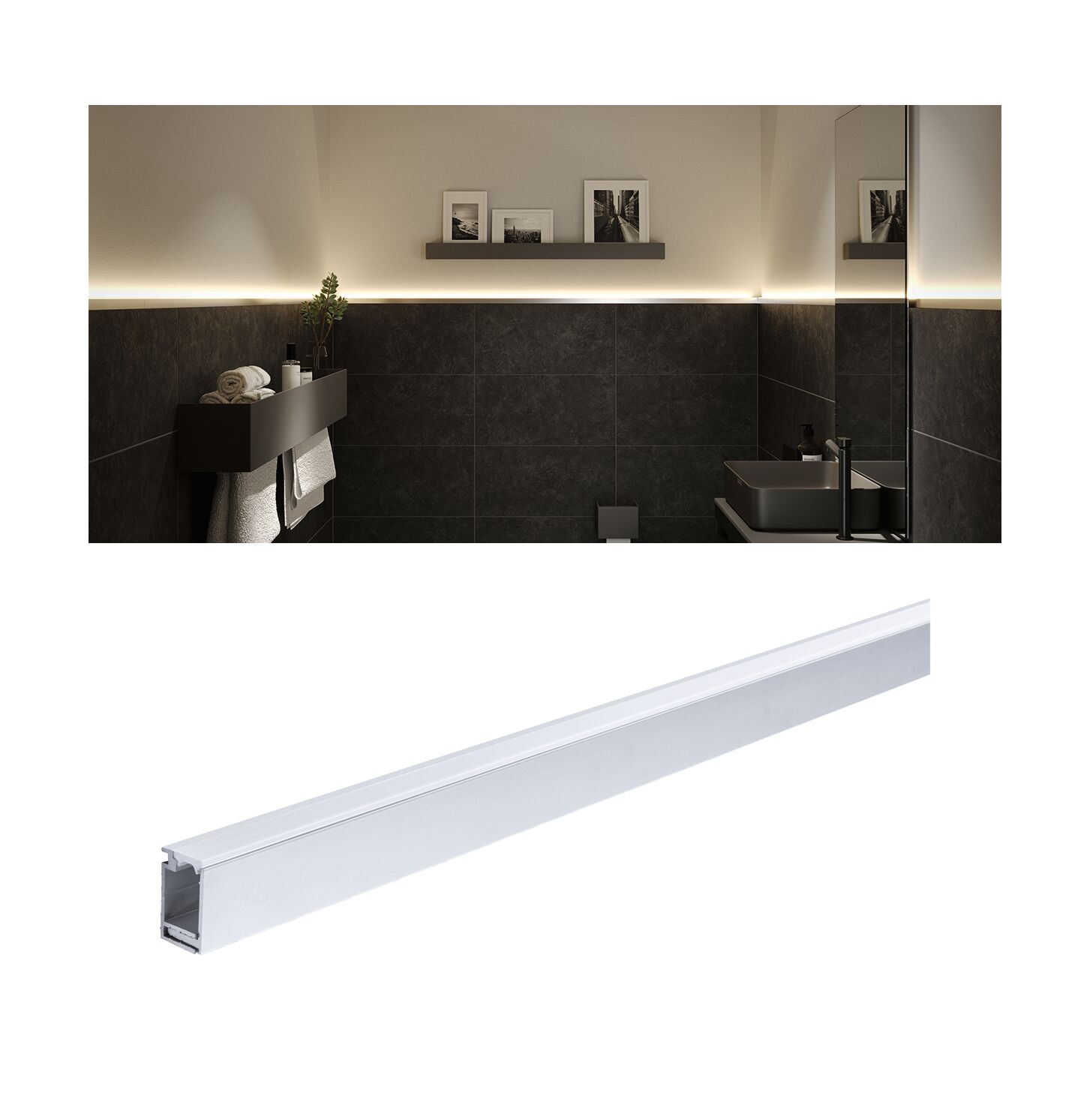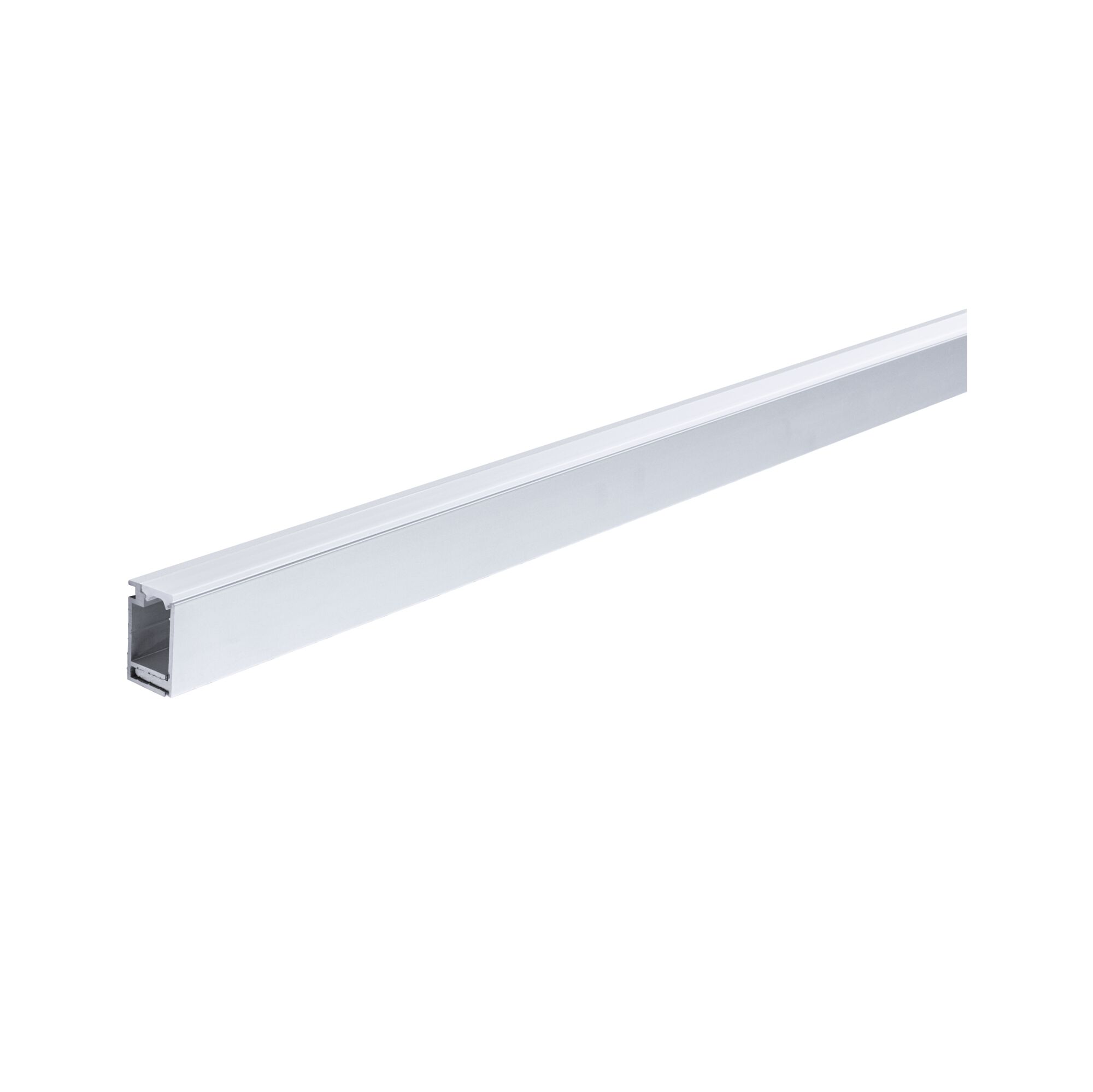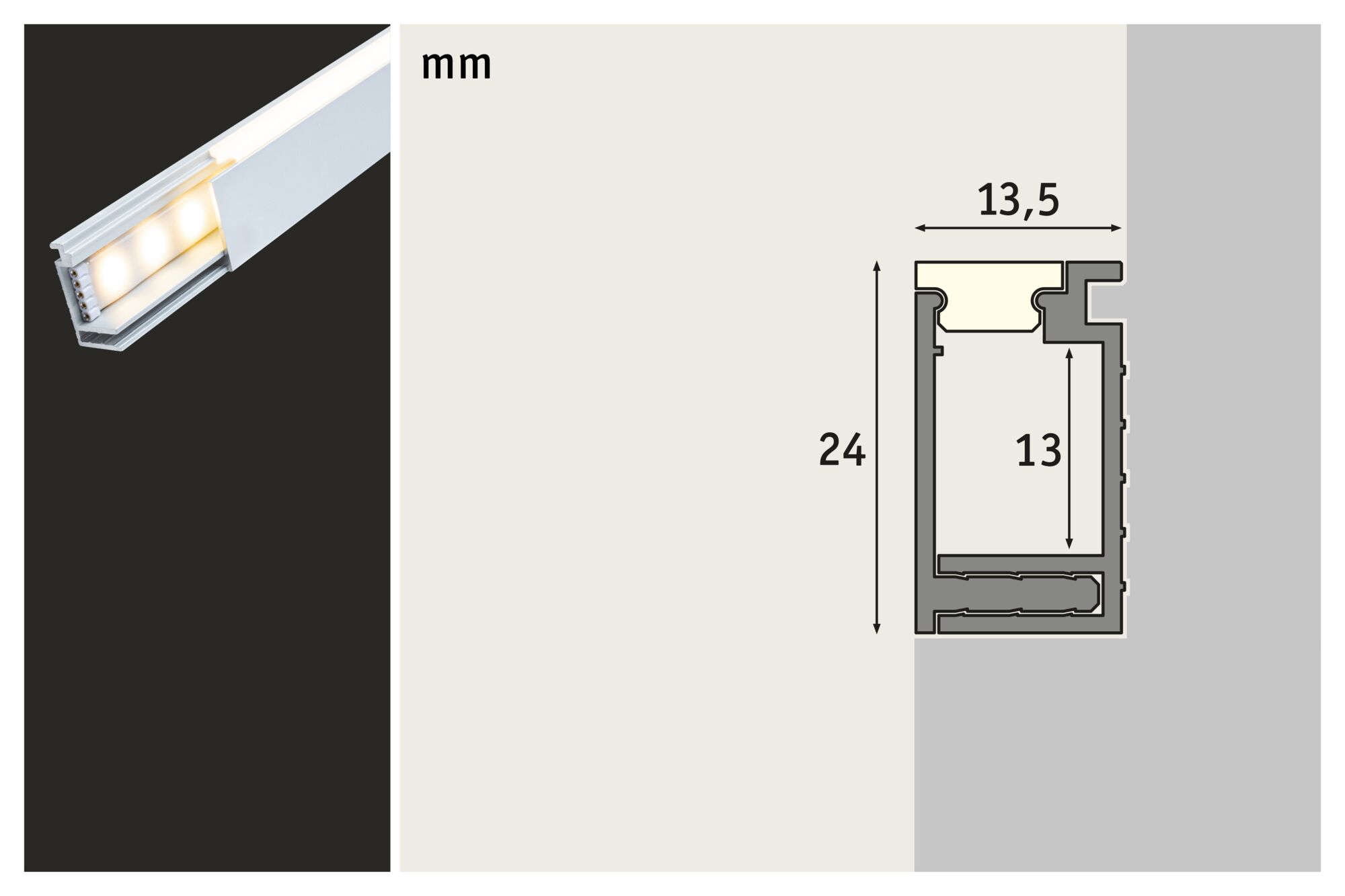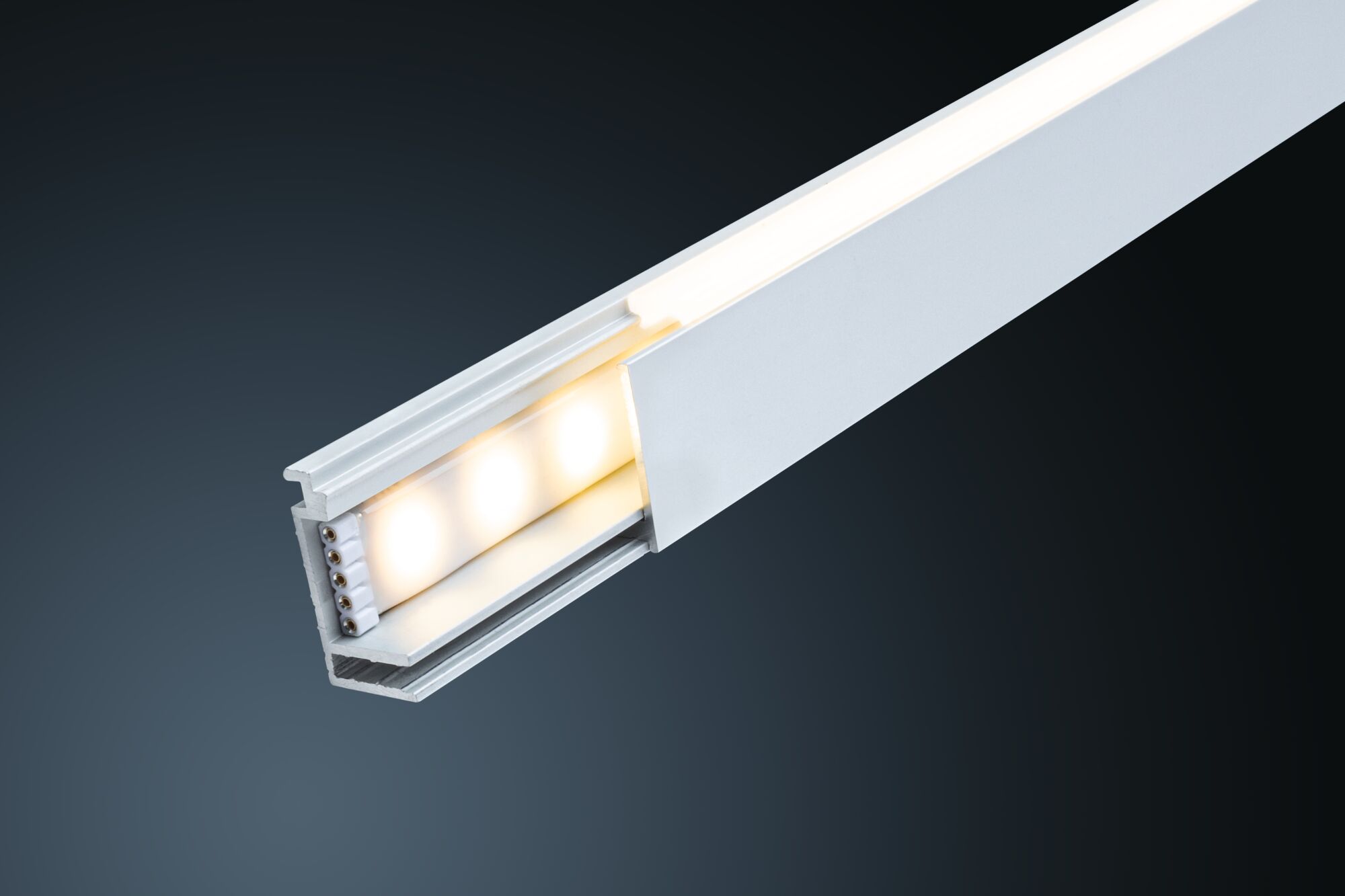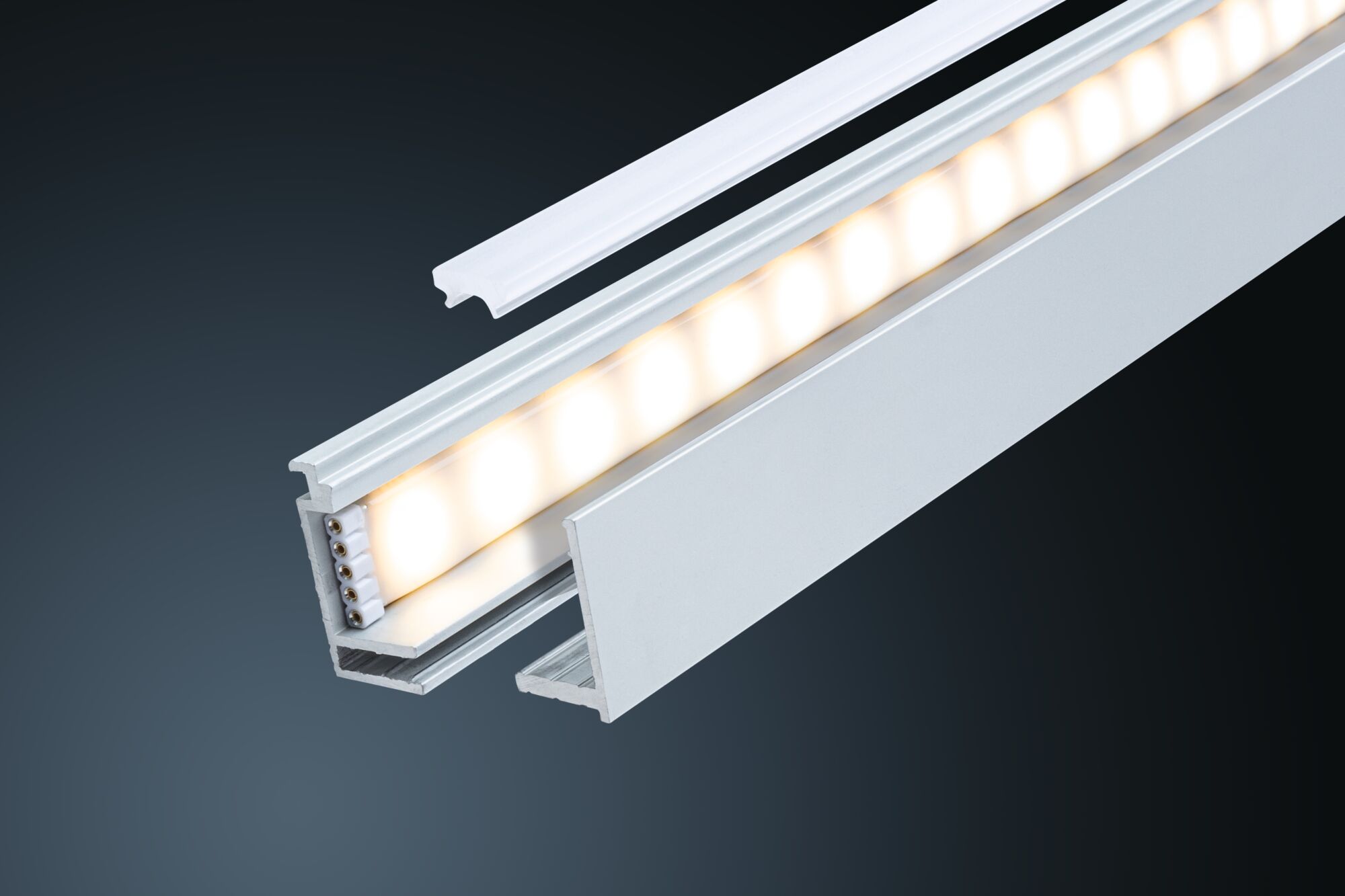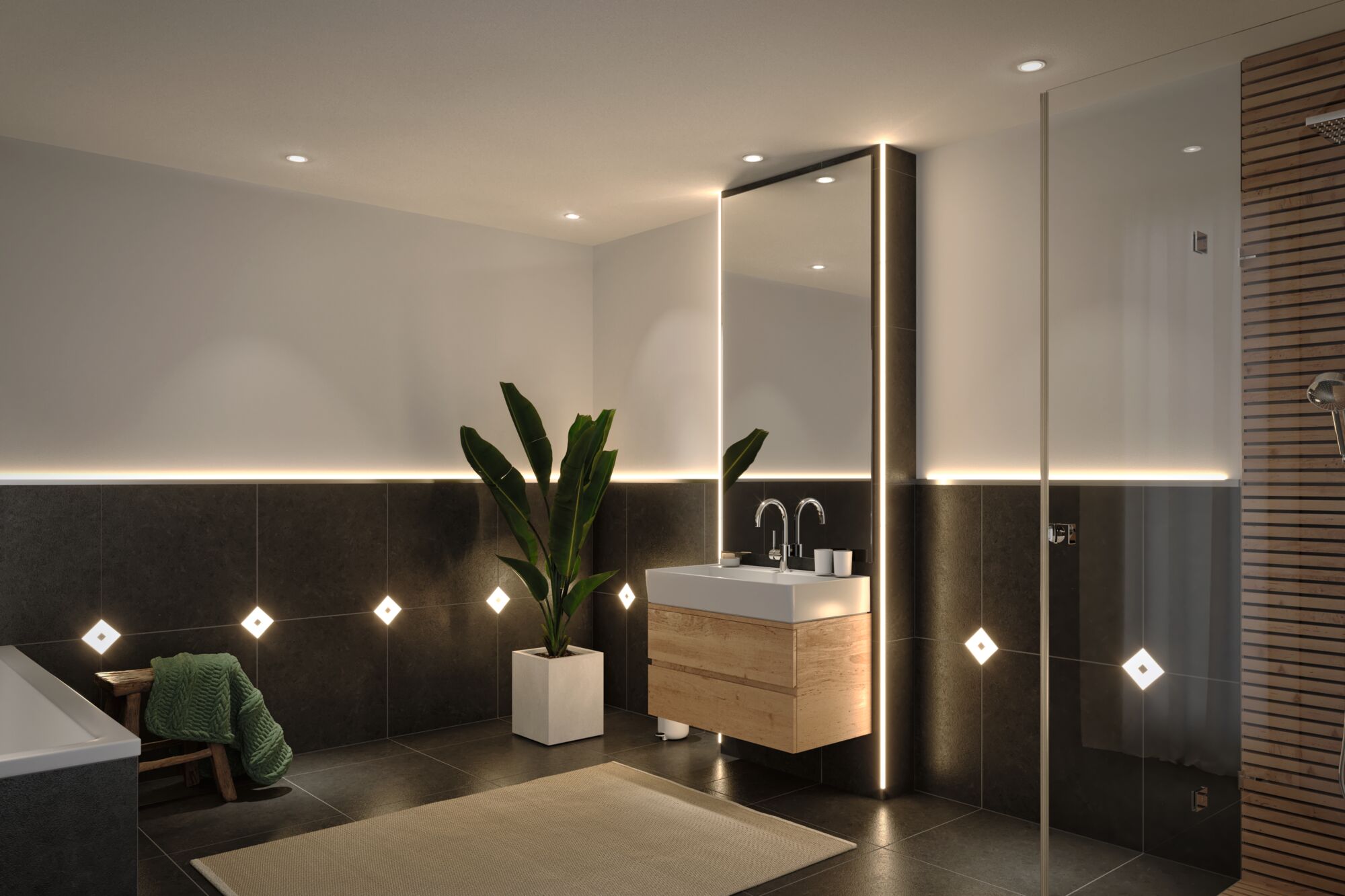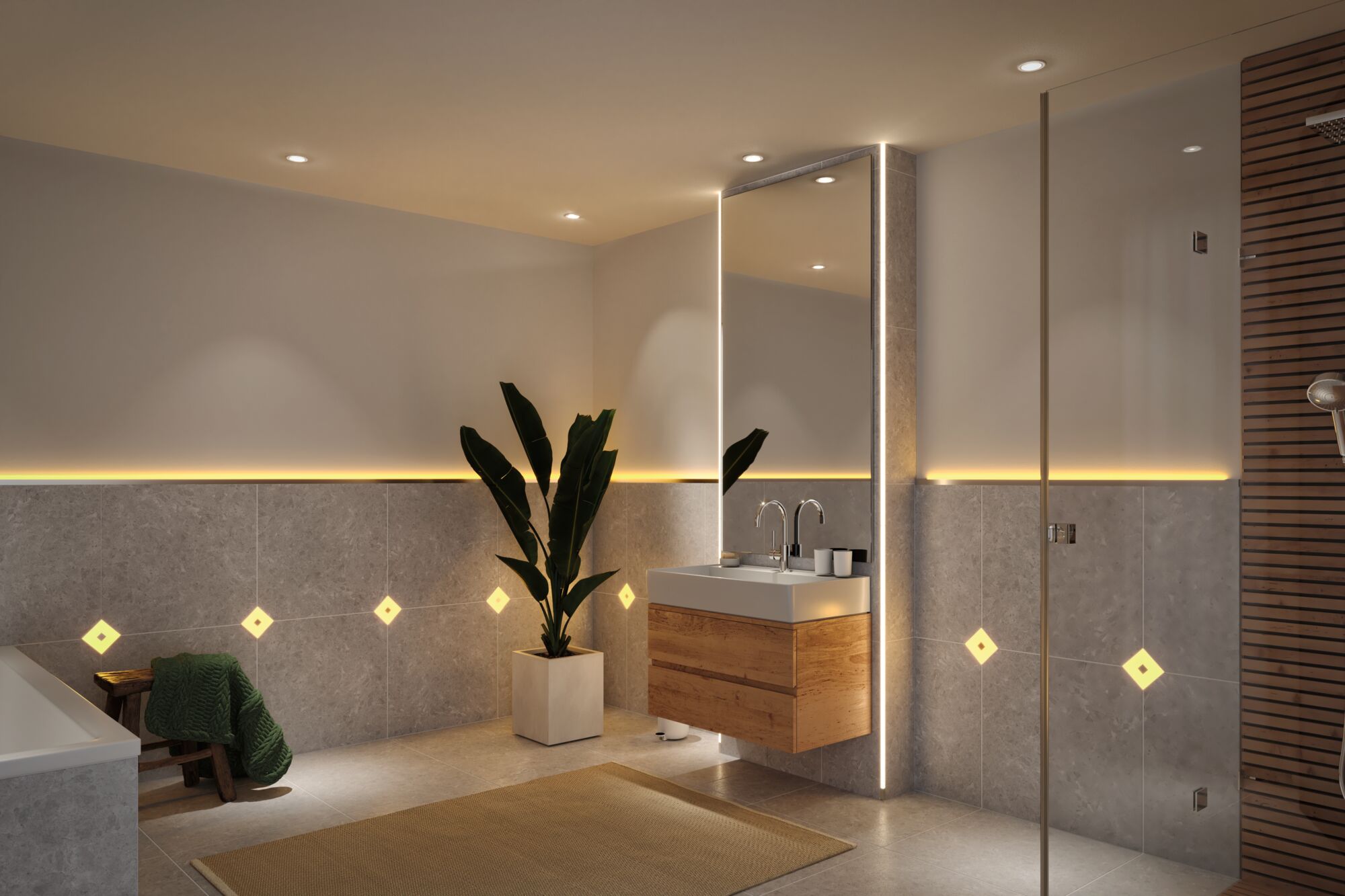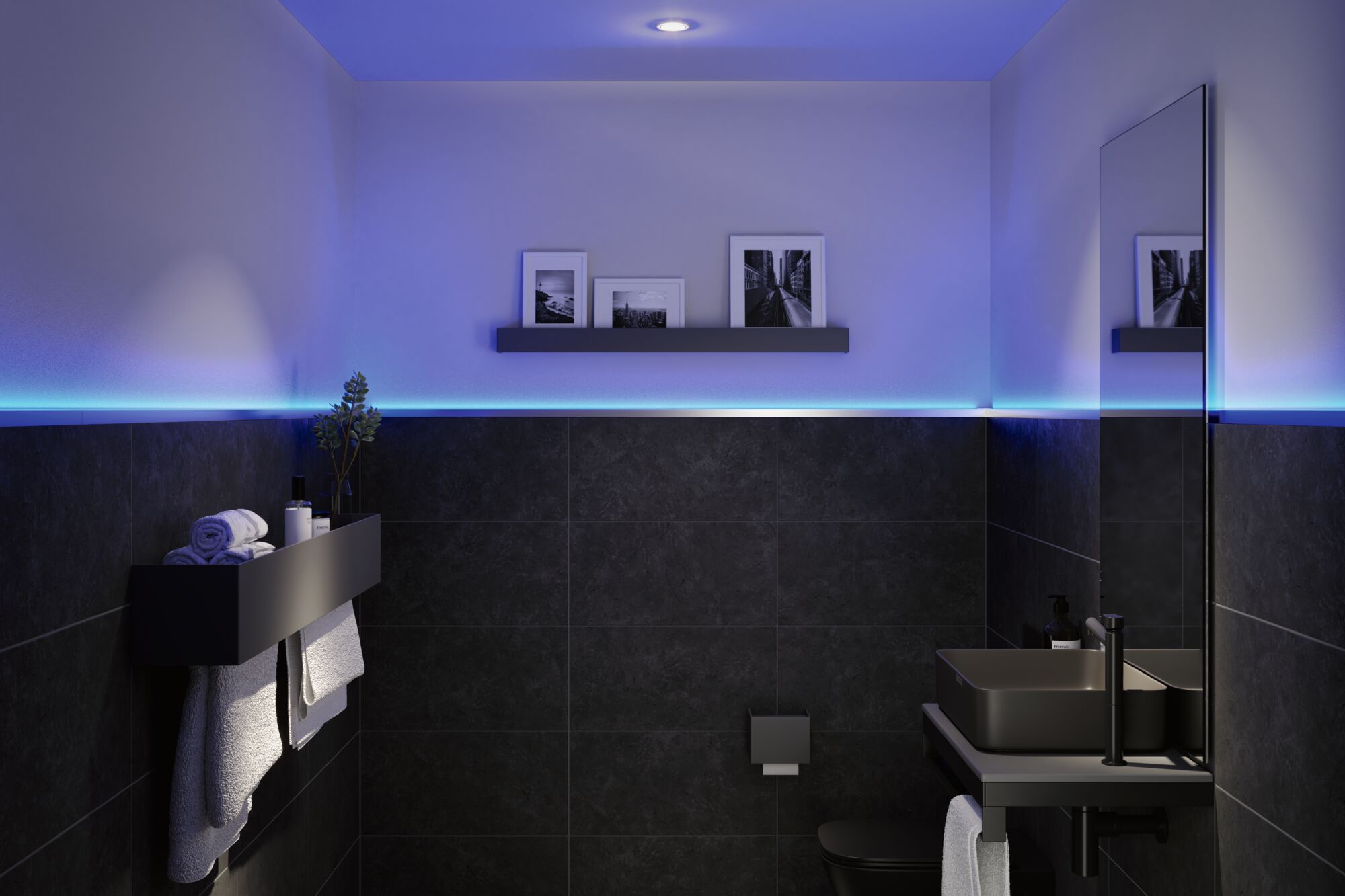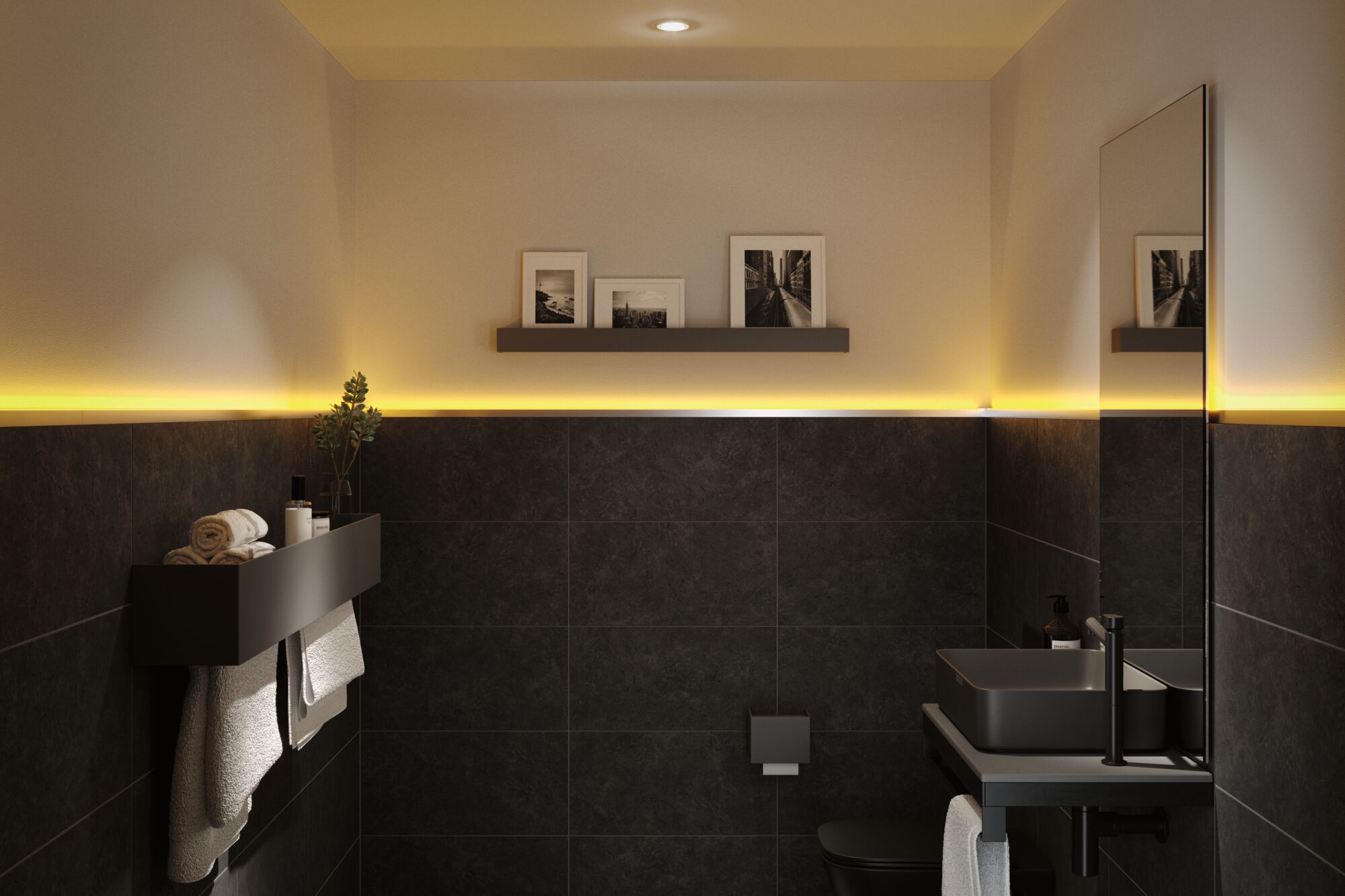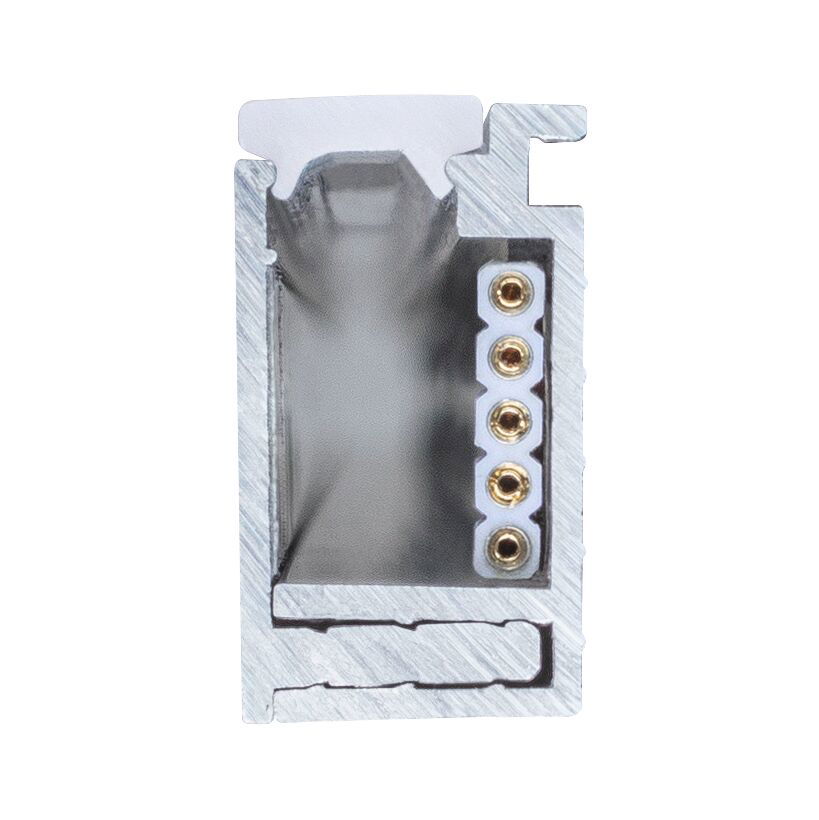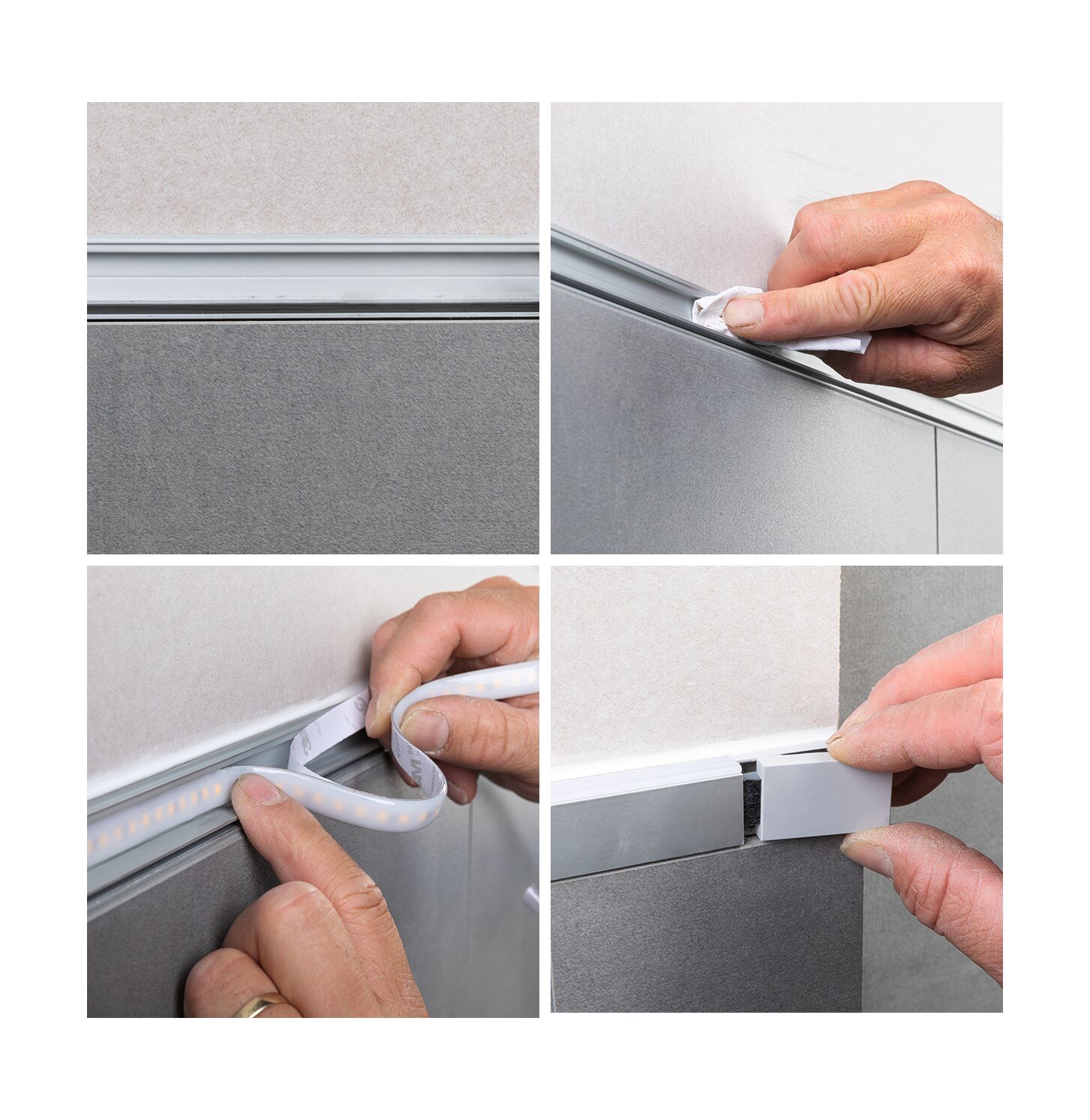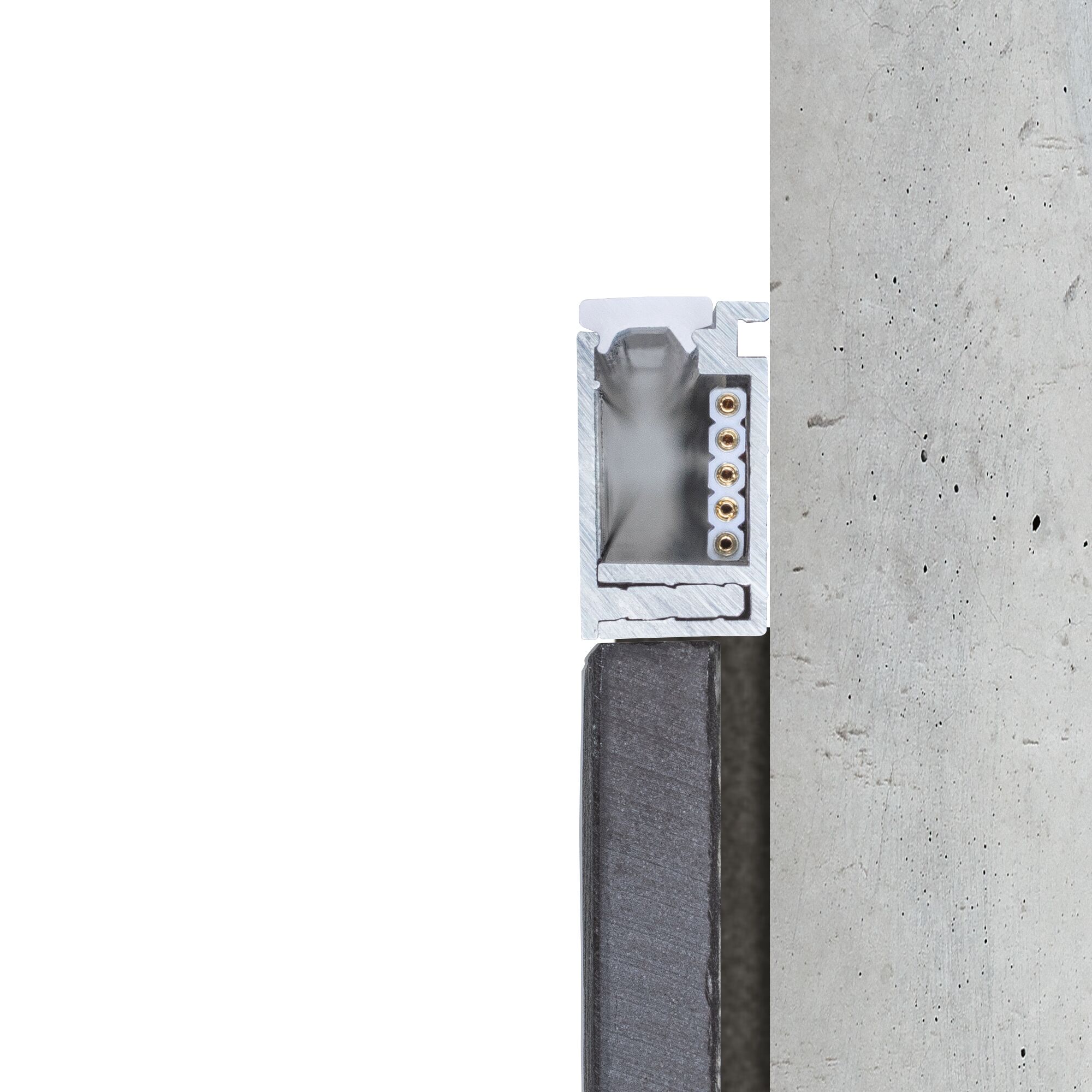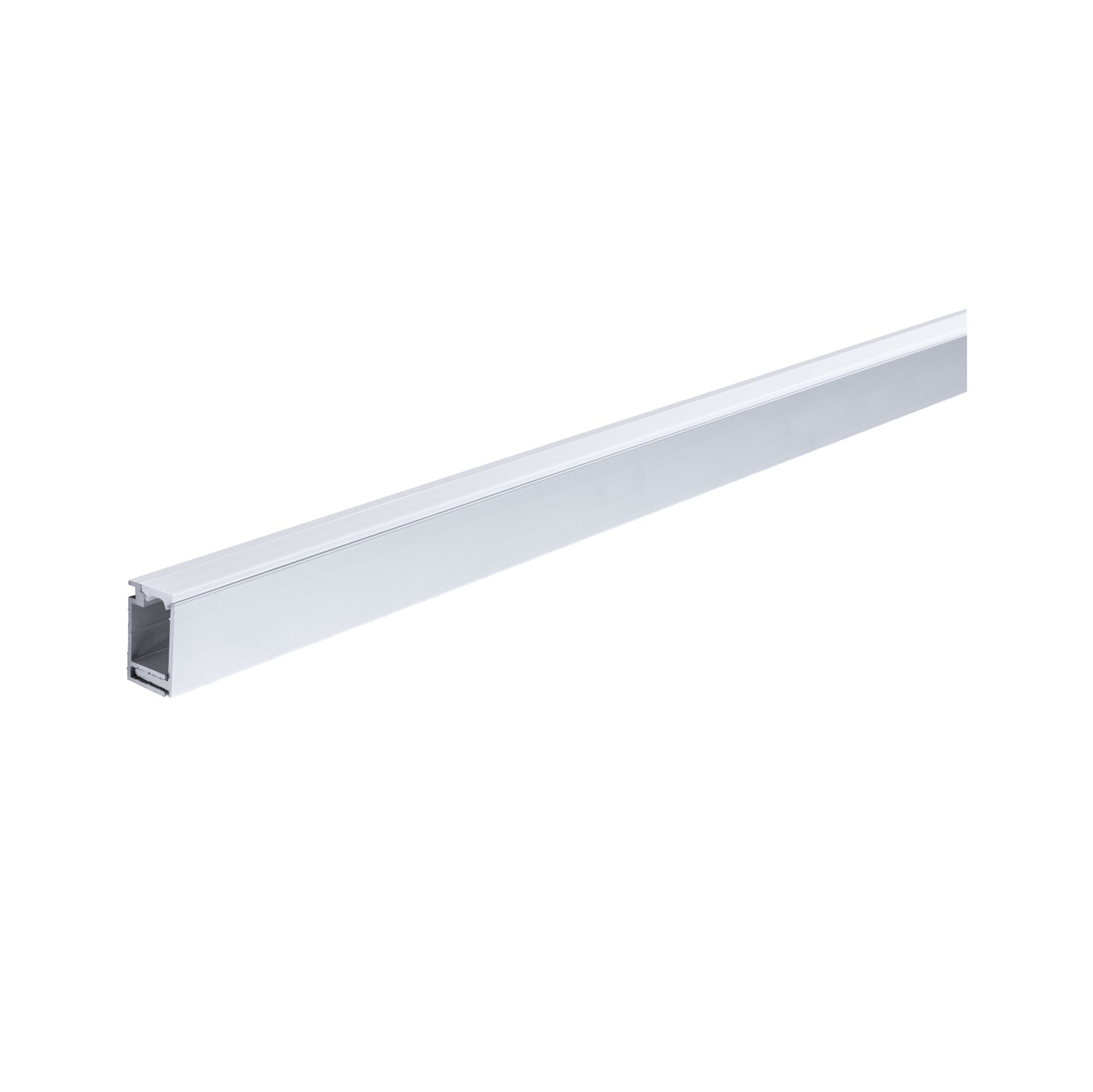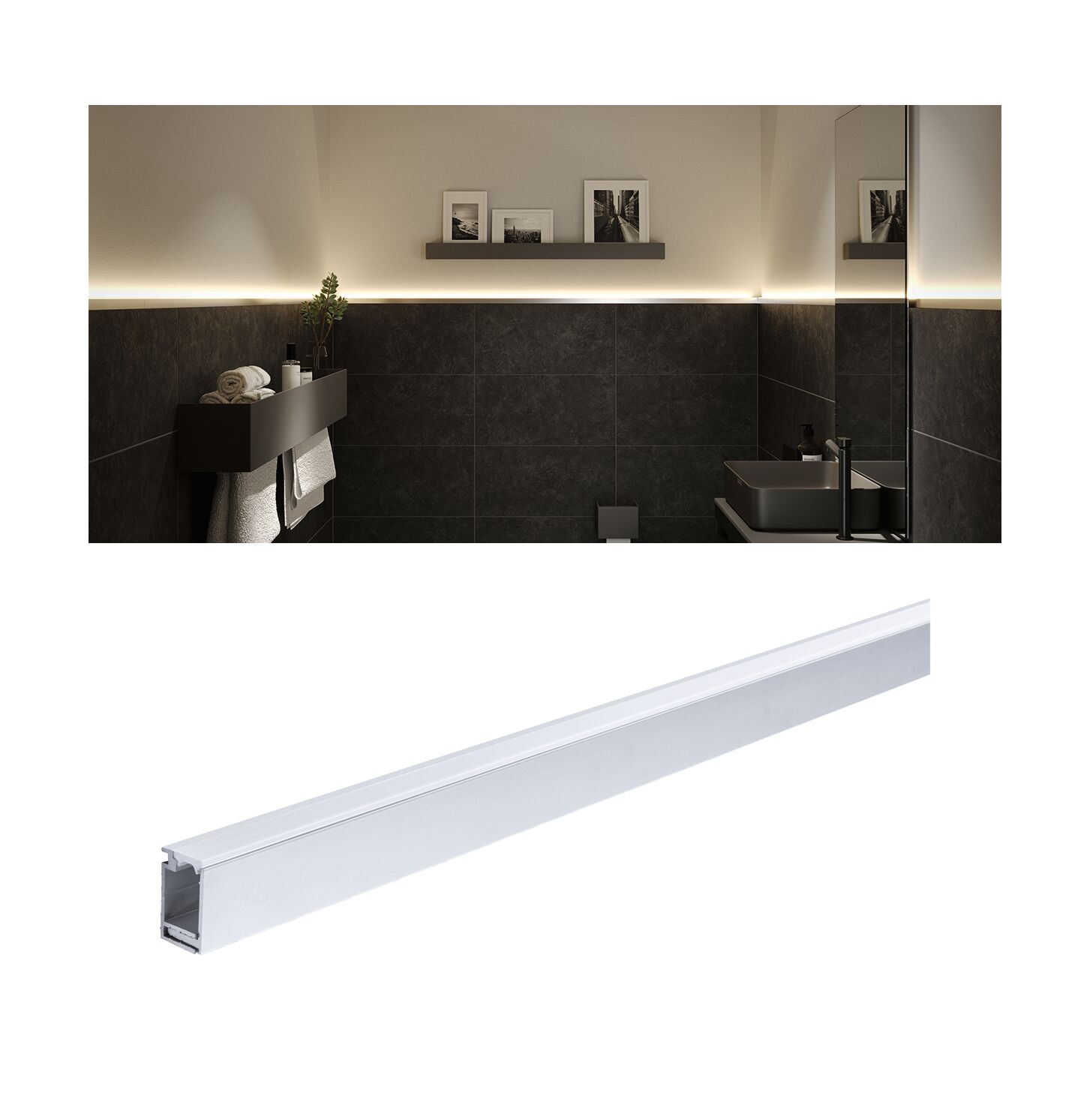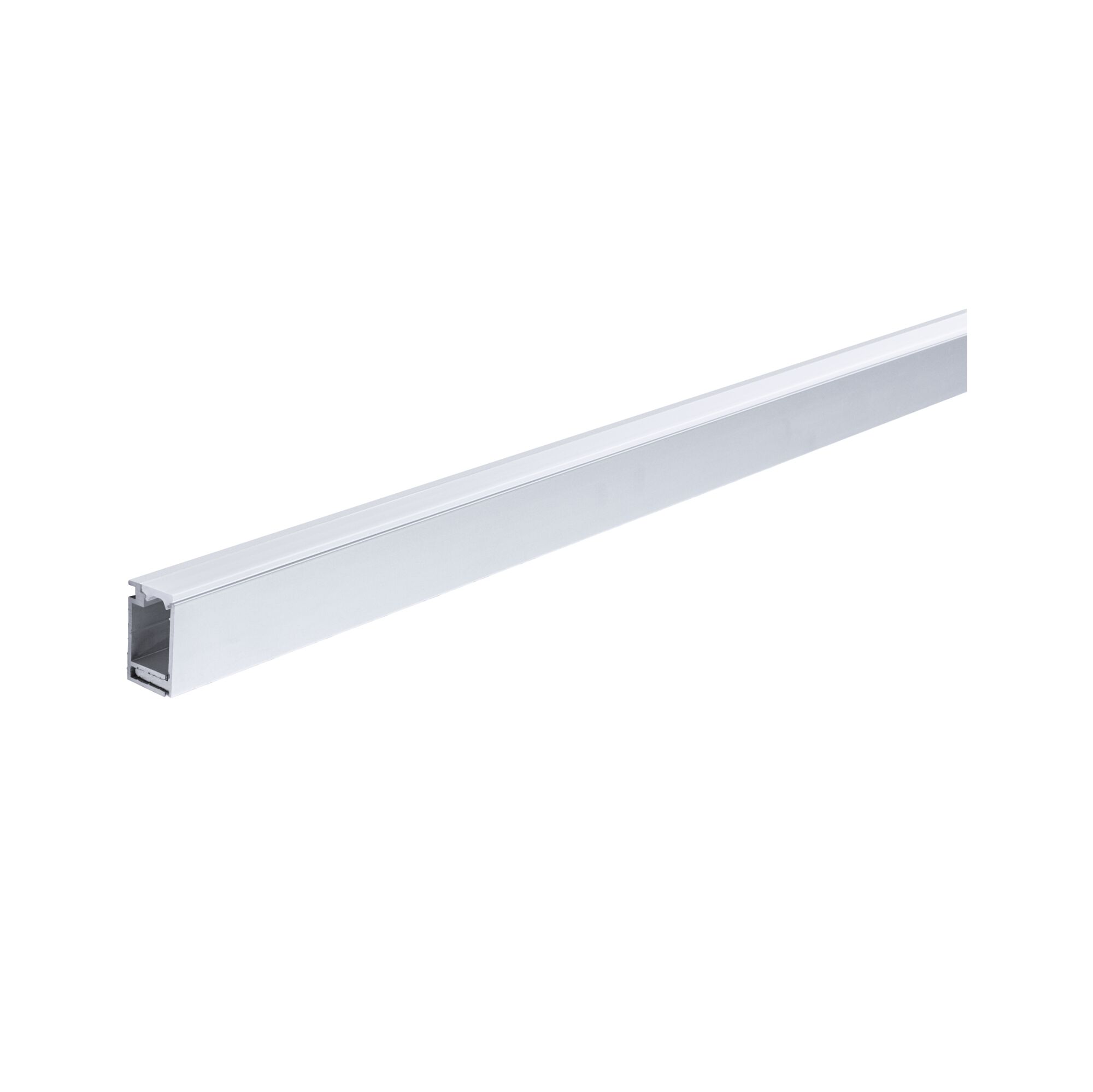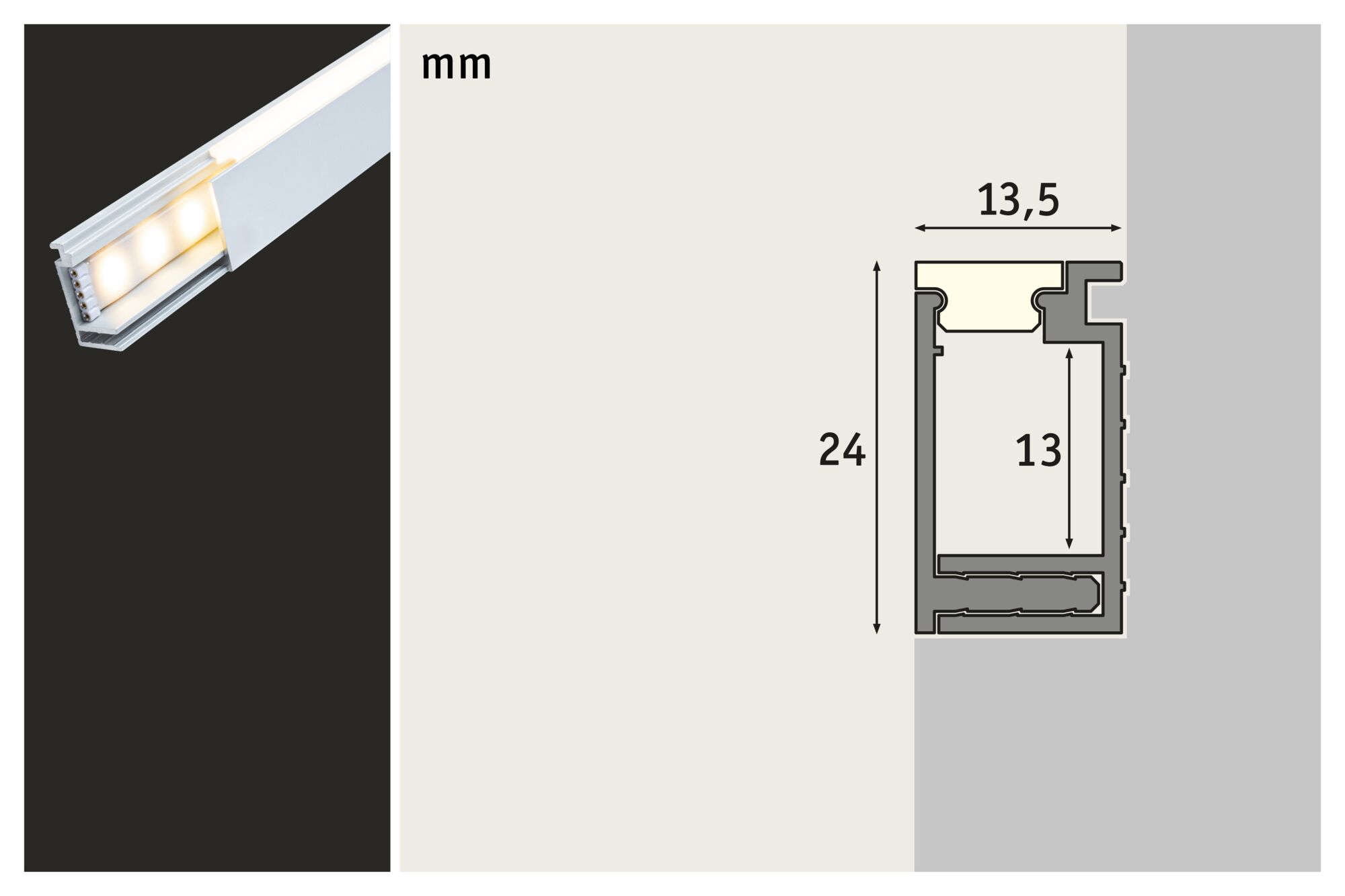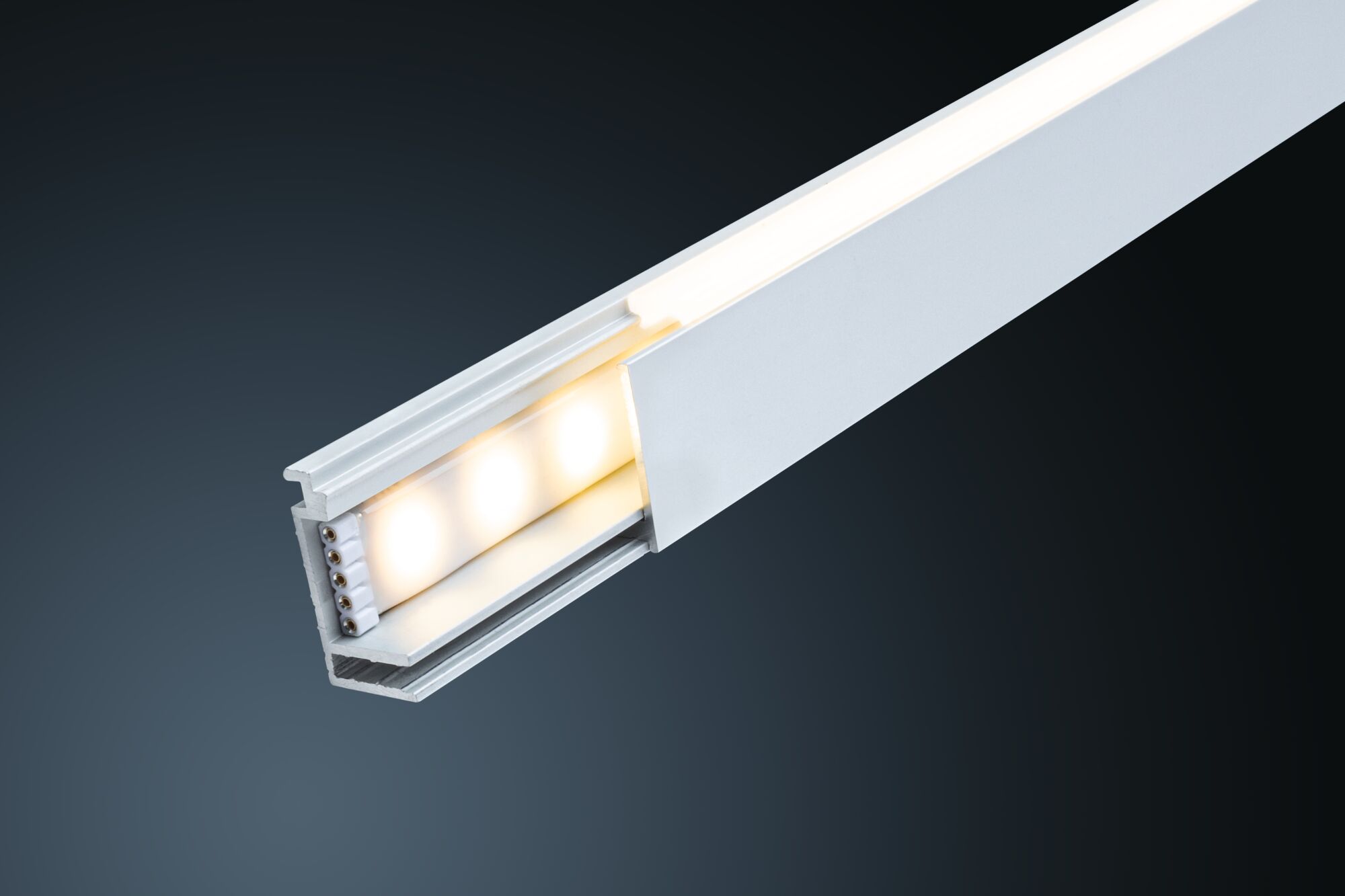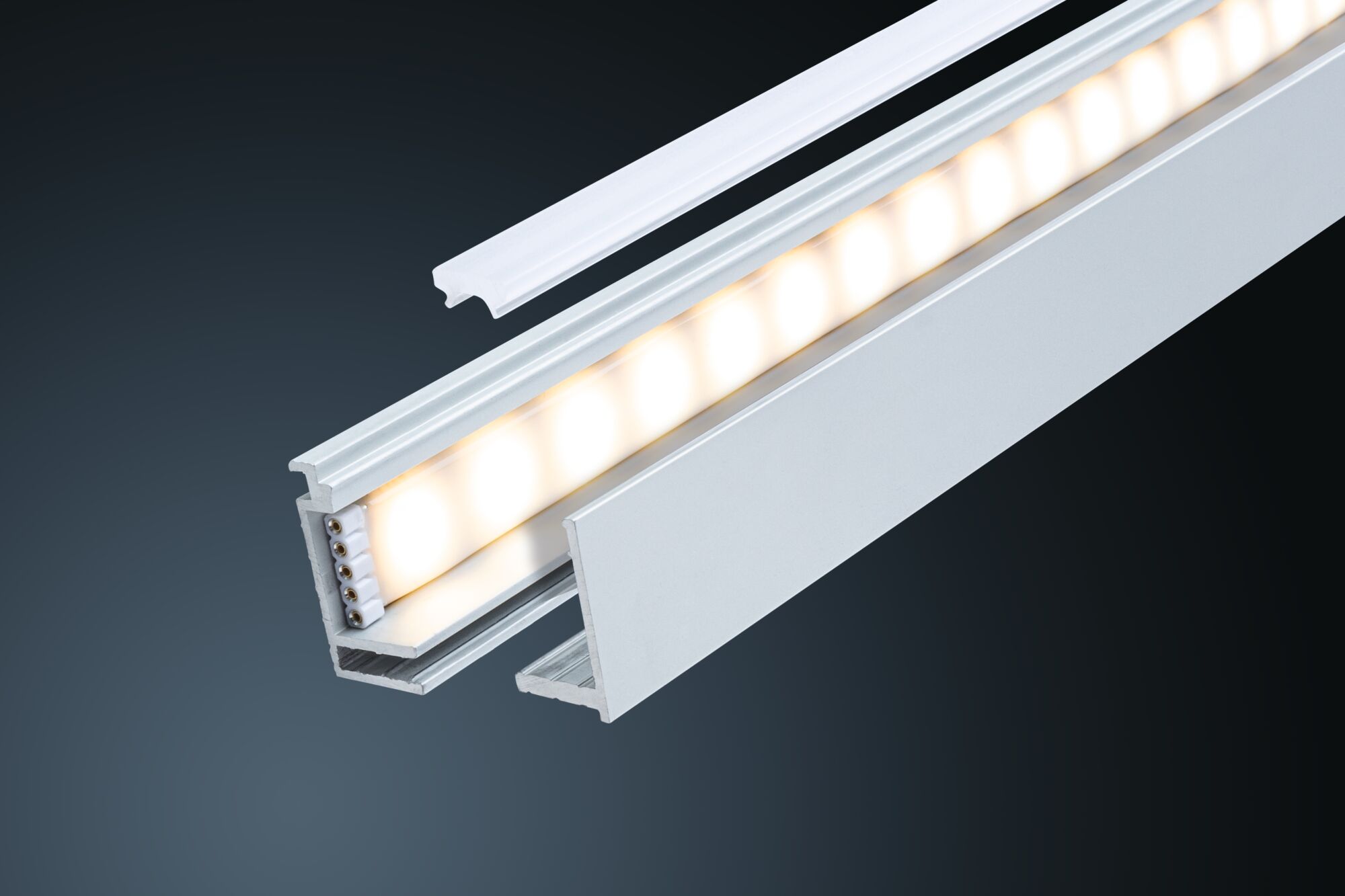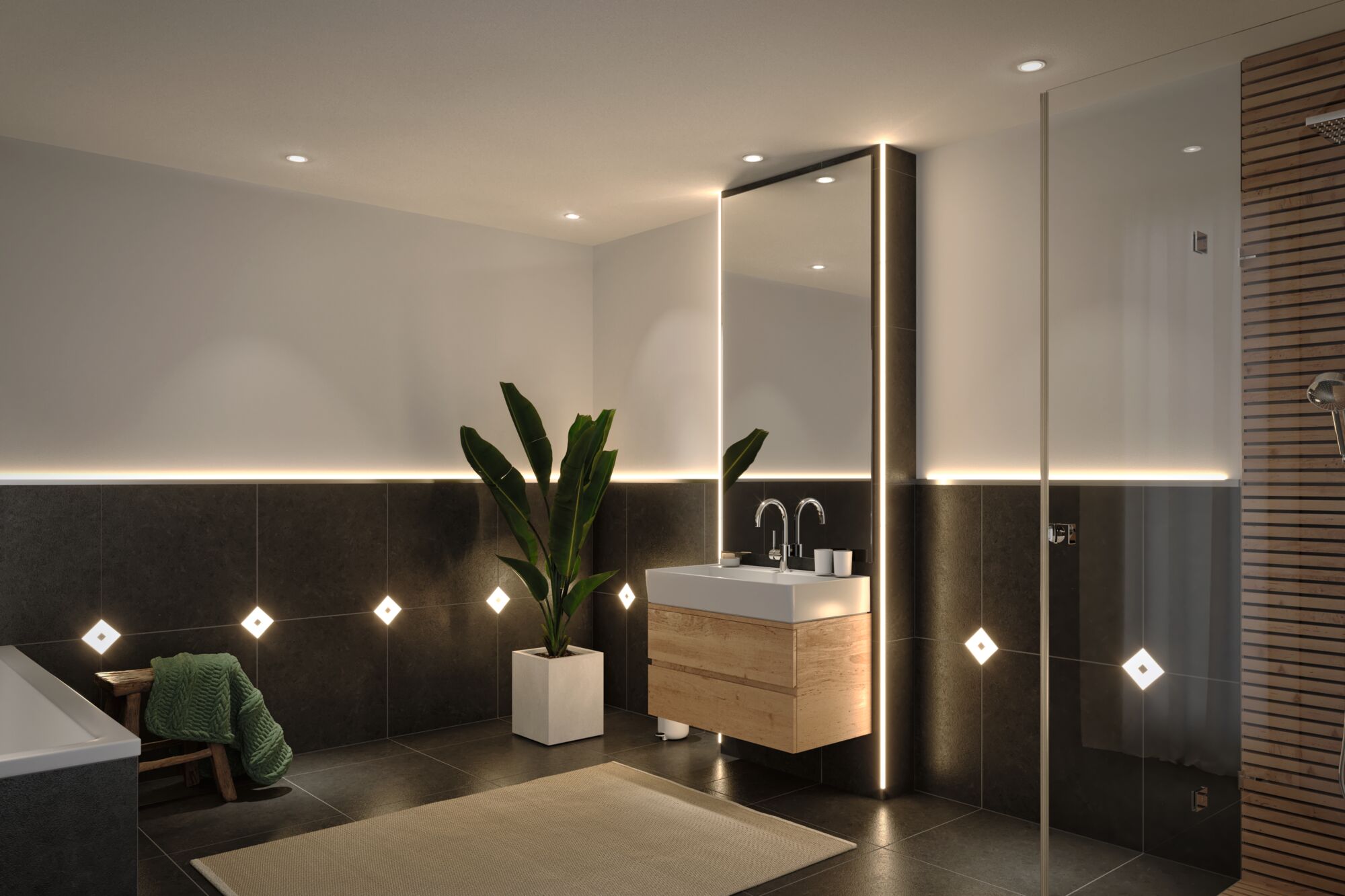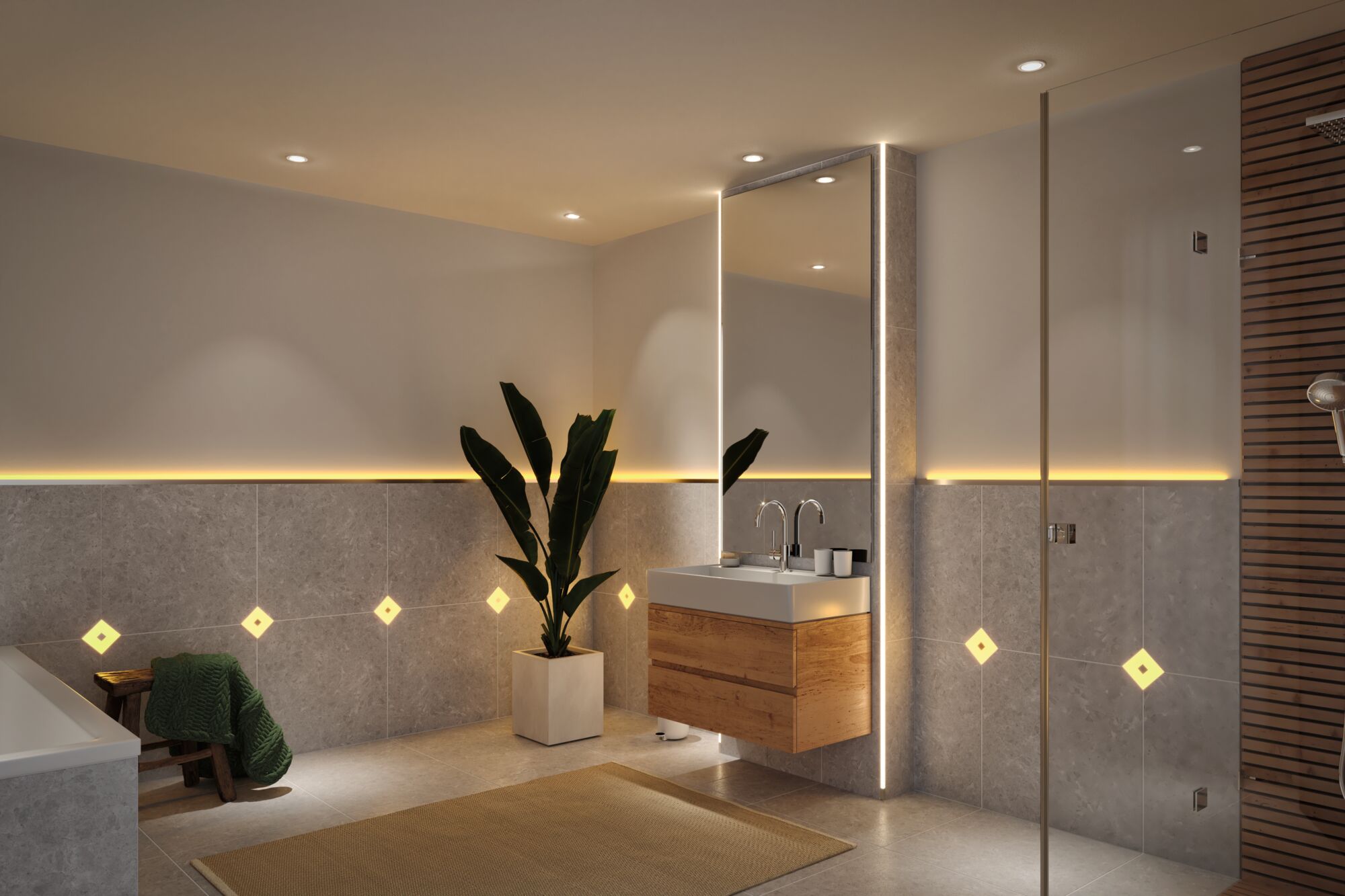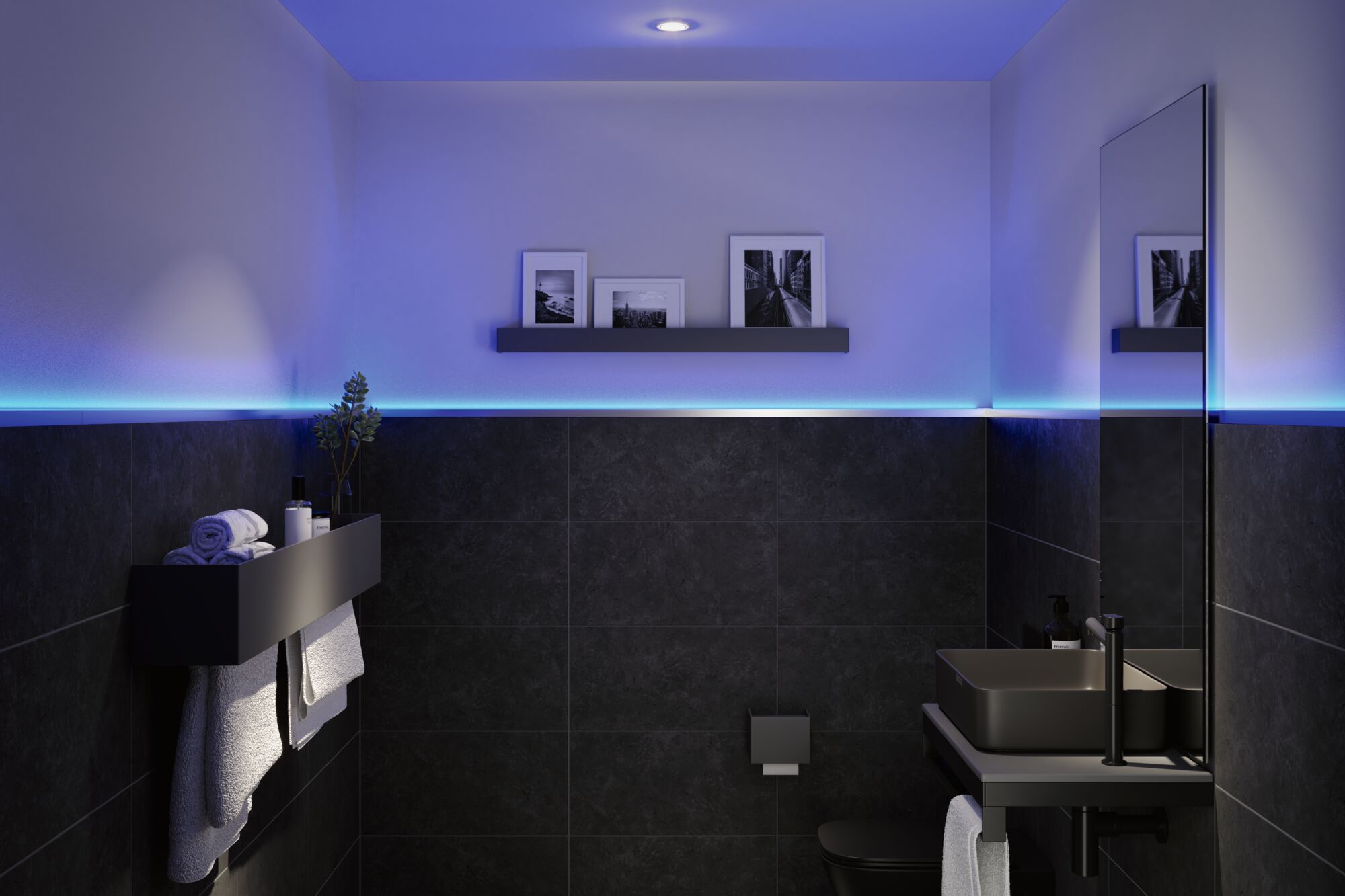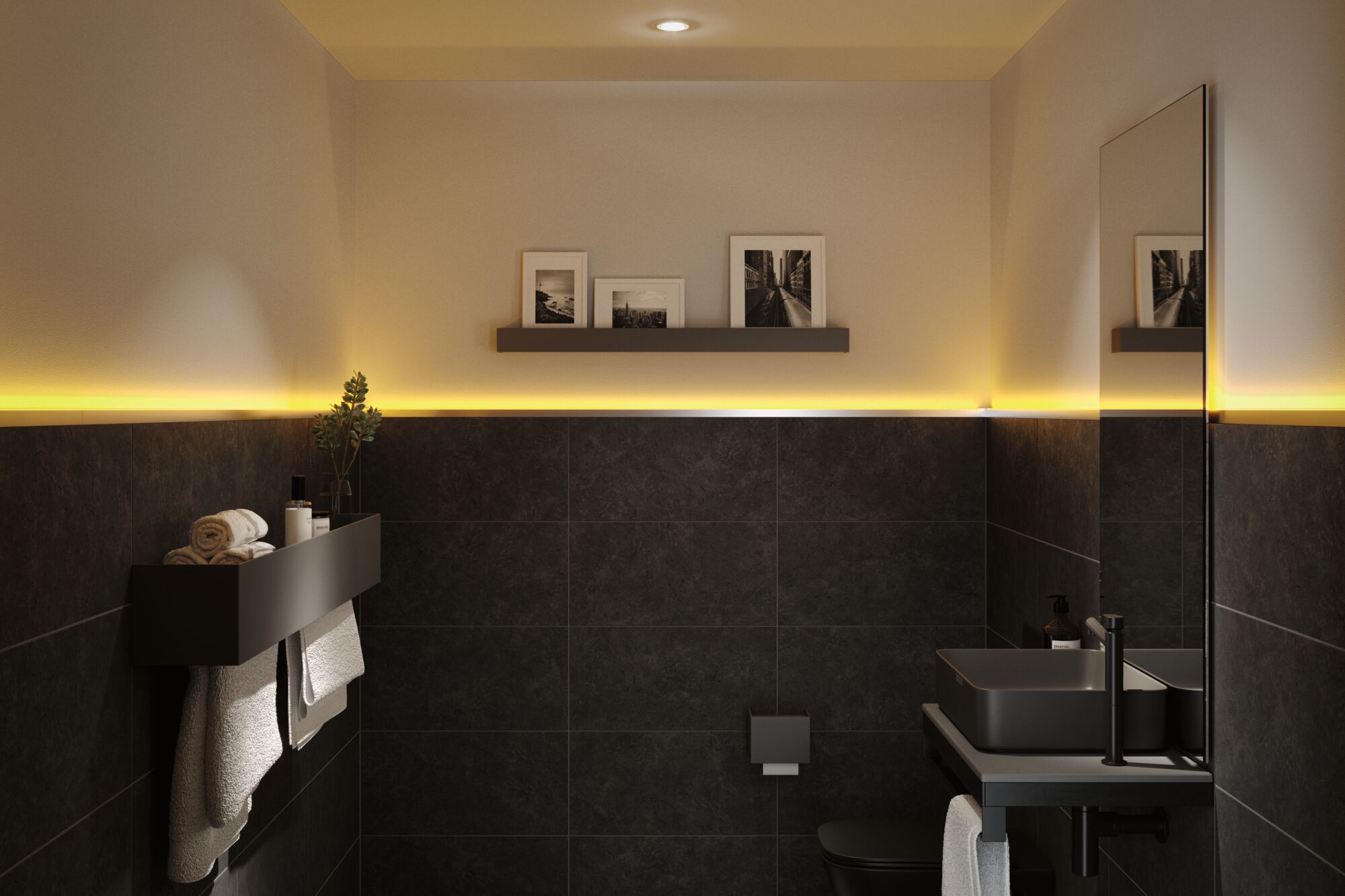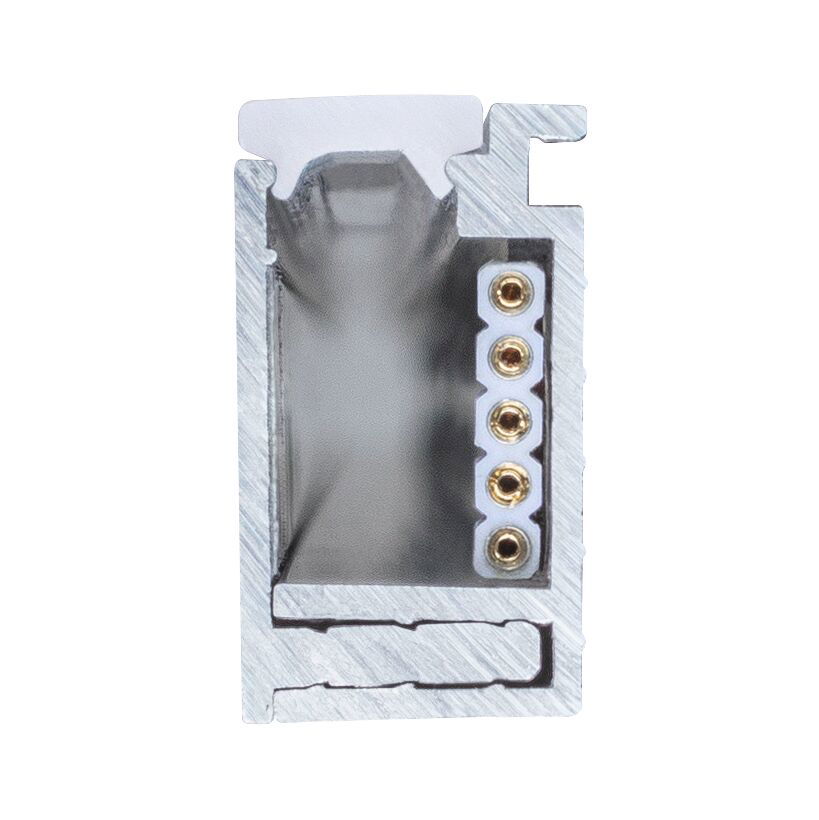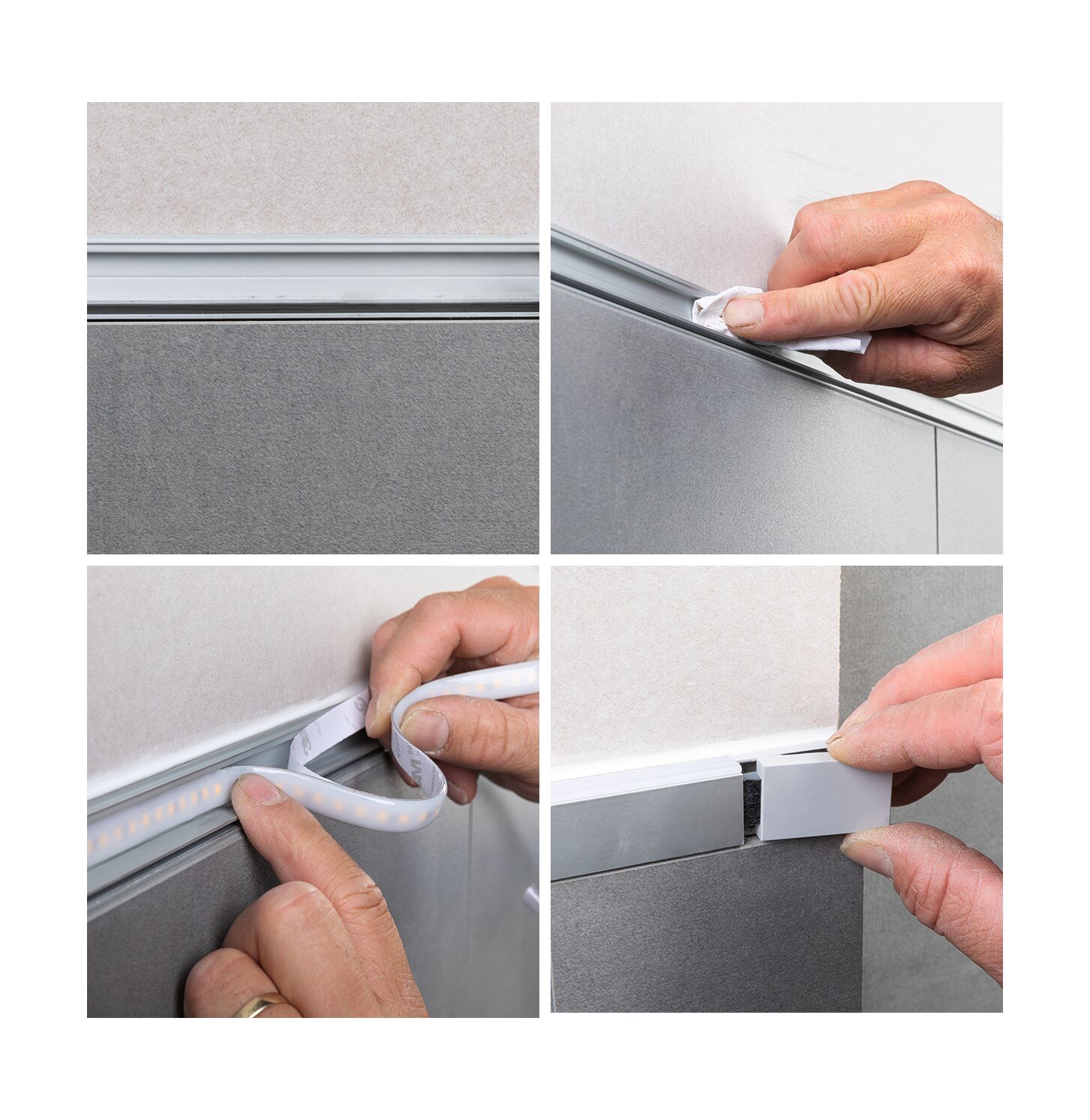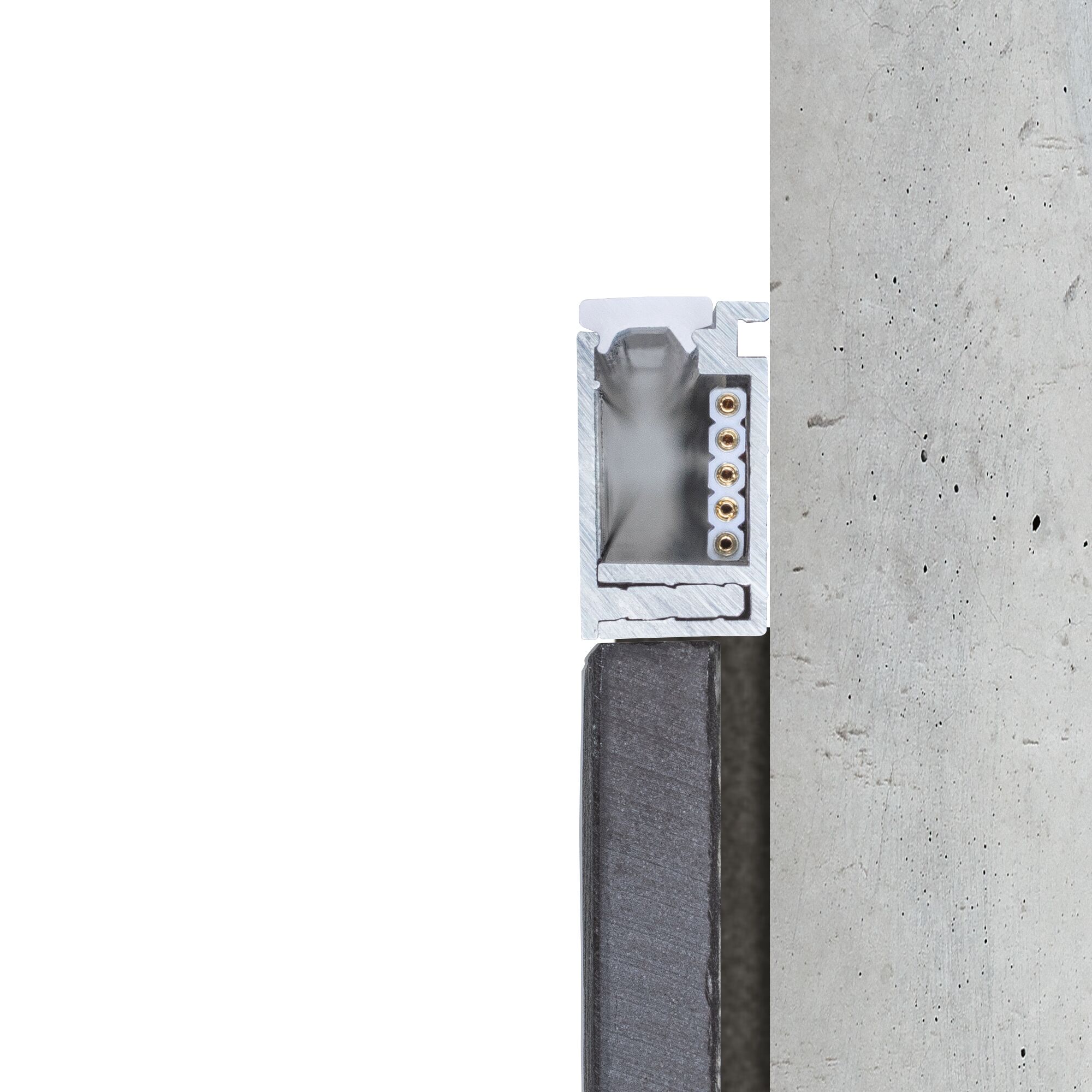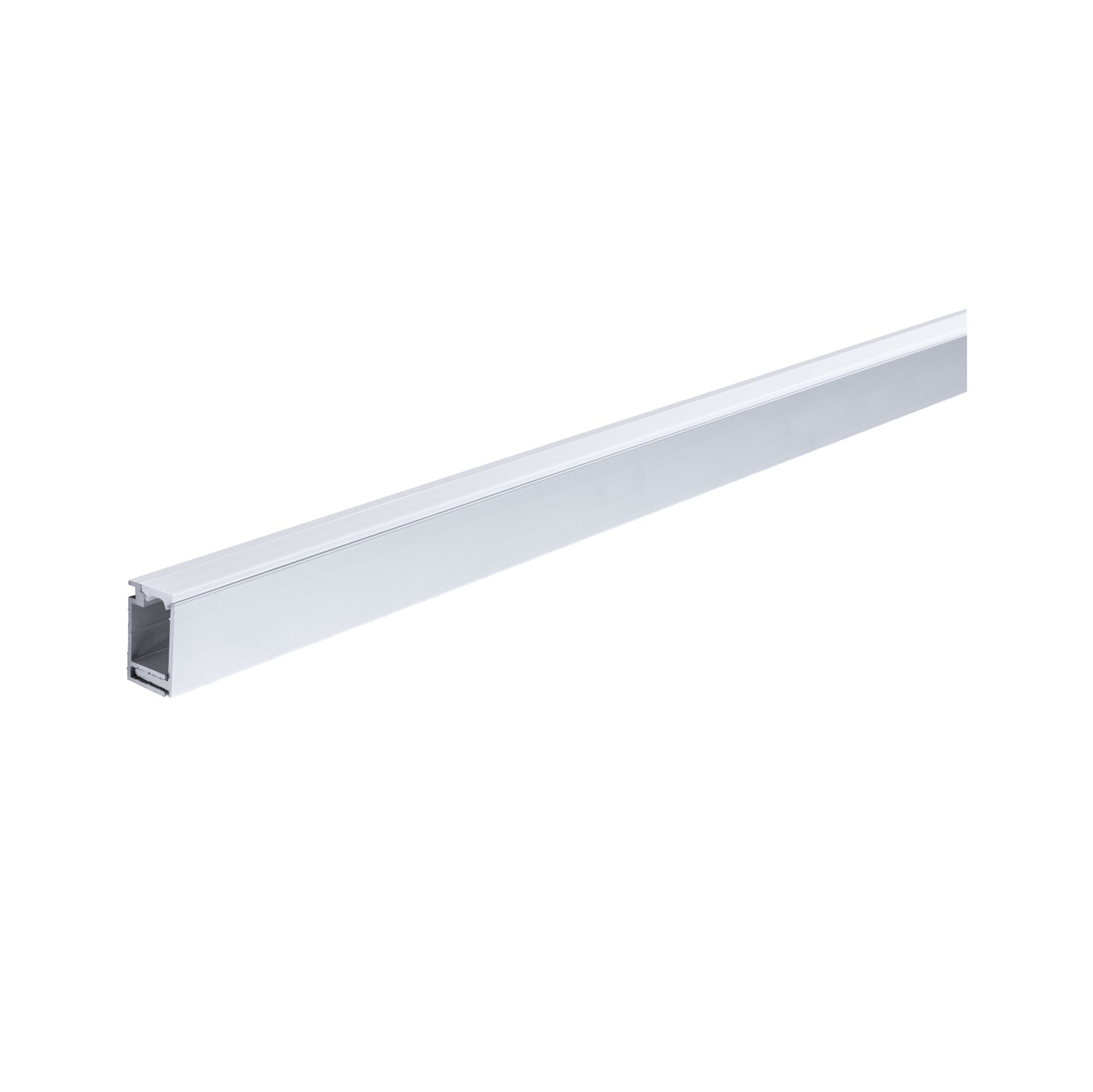 Profile can be shortened according to required length
With satined diffusor for uniform light distribution
LumiTiles LED Strip support profile Top 2m Anodised aluminium/Satin
LumiTiles top profiles are the illuminated horizontal strip along the upper edge of mirror tiles, generating an indirect light above the tiles. The surface-mounted profile, with a length of 2m, sits along the upper edge of the tile and emits an impressive indirect light in two selectable luminous intensities. It forms a tight seal between the wall and profile – and the design features a narrow surface to which sealant can be applied. With MaxLED500 or 1000 strips, the luminous intensity can be individually selected. As well as pleasant warm white, an RGBW colour change version is available. The RGBW sets include a smart Zigbee controller, which can be controlled via the app, voice control or remote control.
Profile can be shortened according to required length
With satined diffusor for uniform light distribution
Dimension
Dimensions (Height x Width x Depth)
H: 13,5 T: 24mm
Length
2m
Design and Material
stainless
stainless alu
Colour
Satin, Anodised aluminium
Material
Aluminium
Lamp Features
Technique
Accessories without bulbs
Replacable
7 not concerned.
Labelling
WEEE-Reg.-No
DE 39236390