LumiTiles

LED Strip
COB Slim
1m IP44 3W 230lm 280LEDs/m 2700K 7VA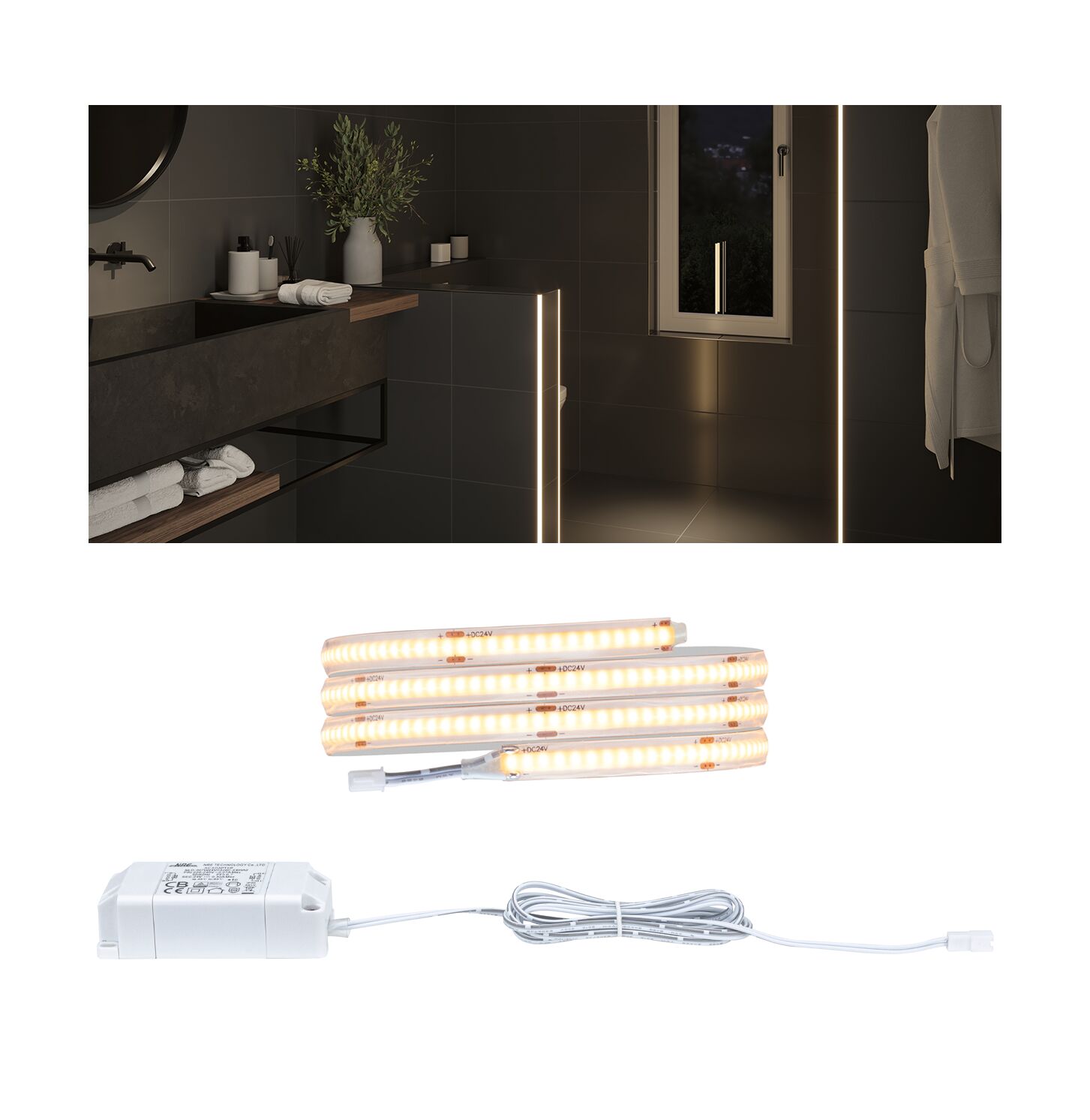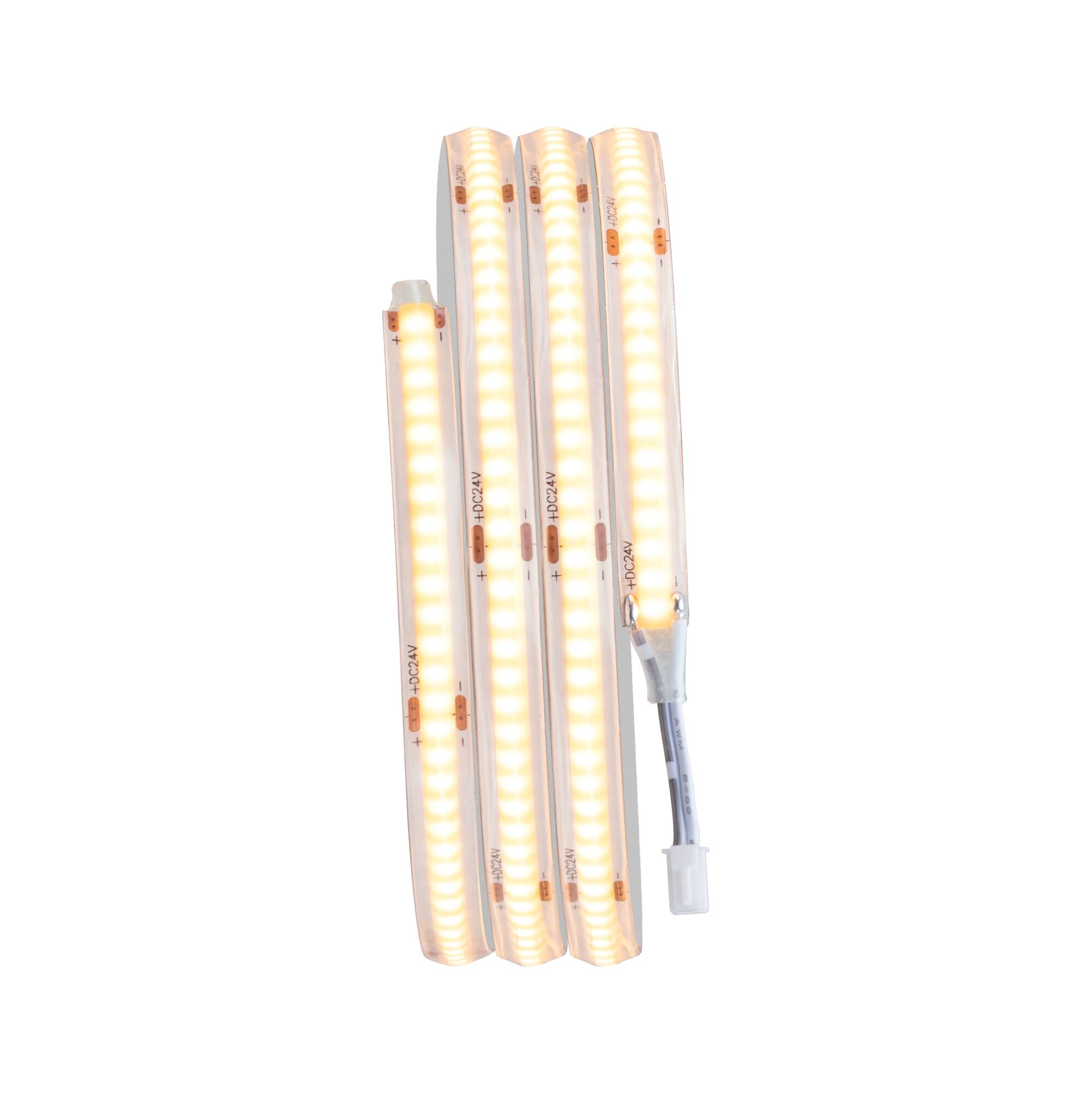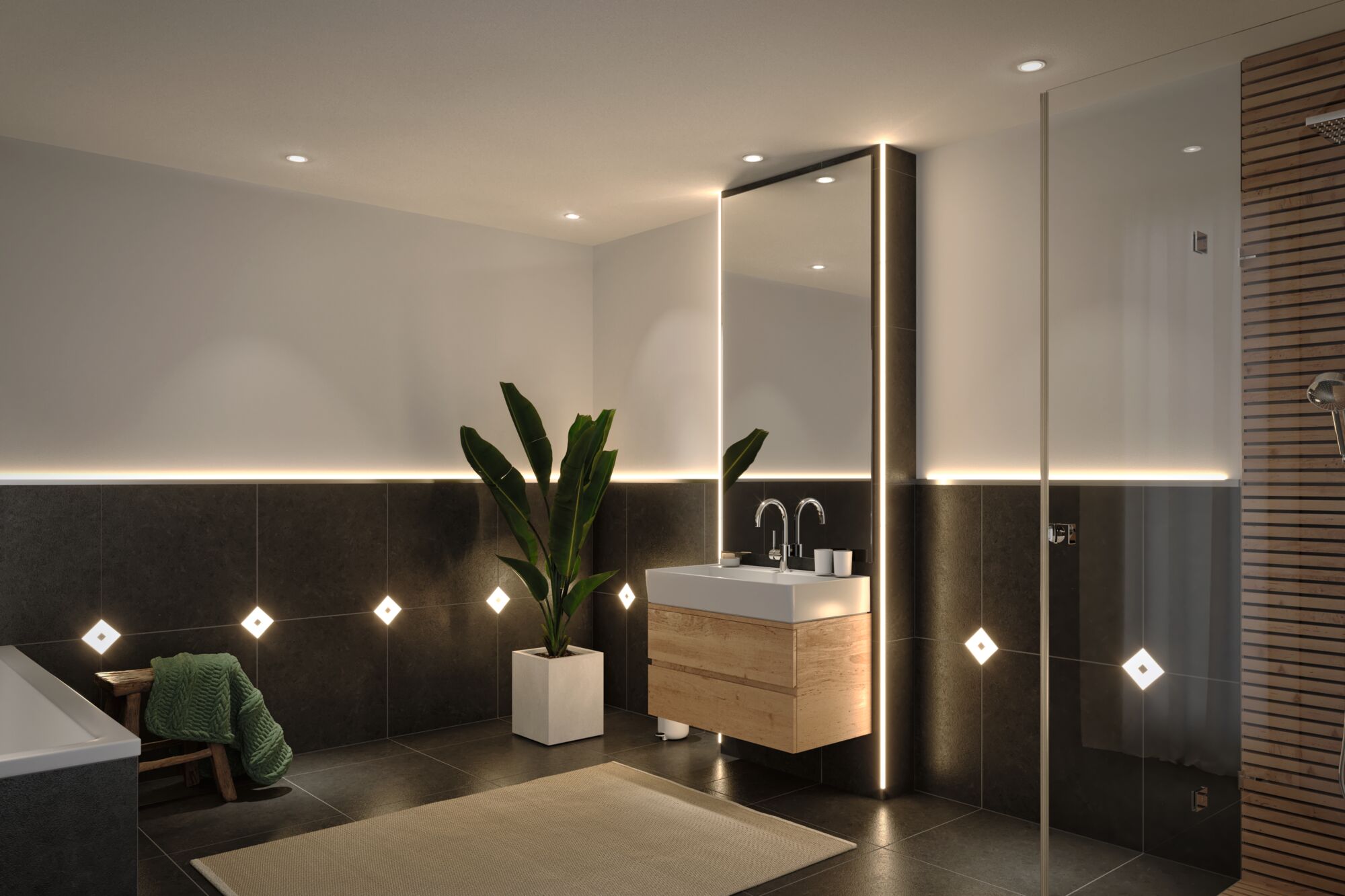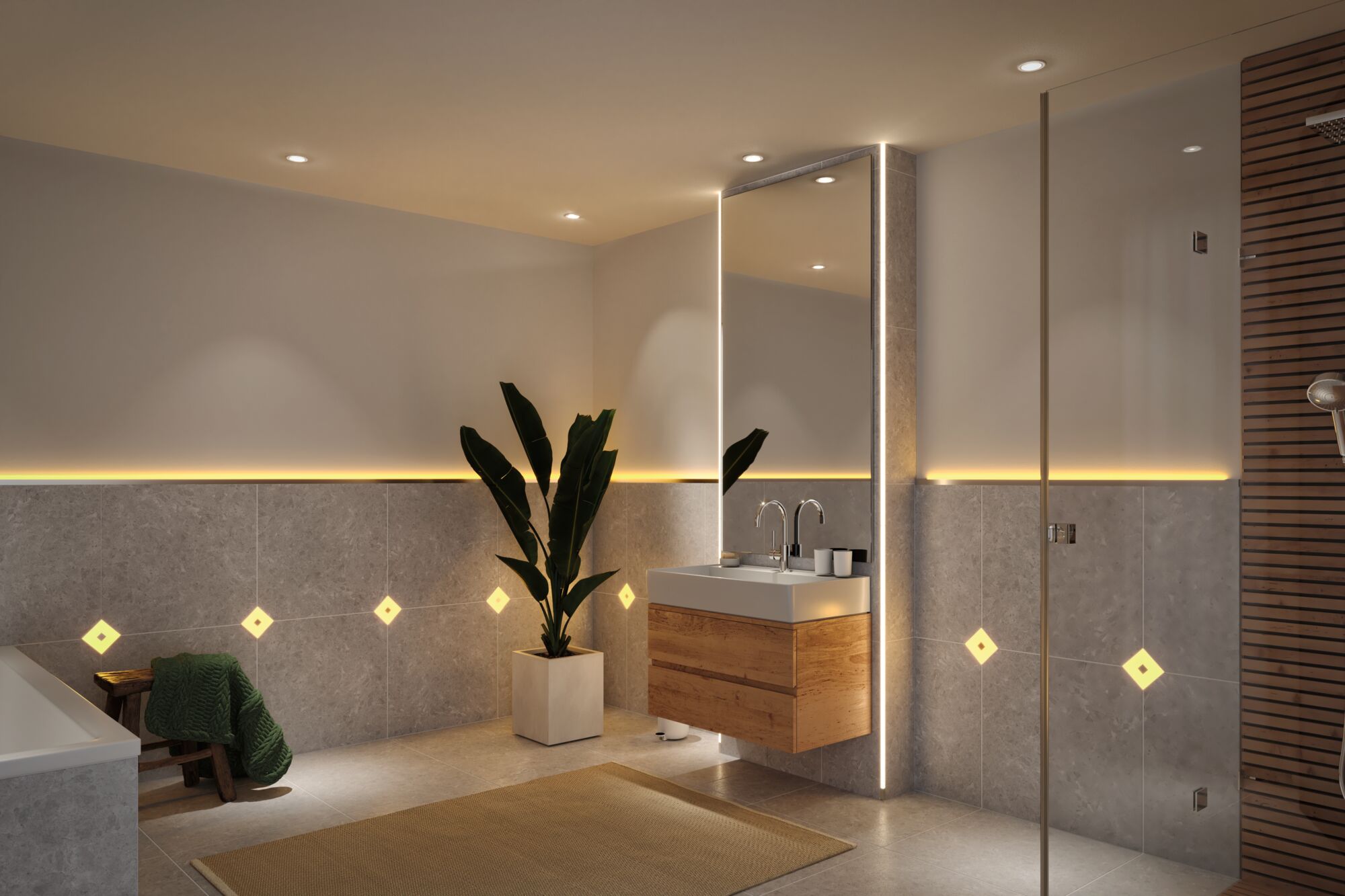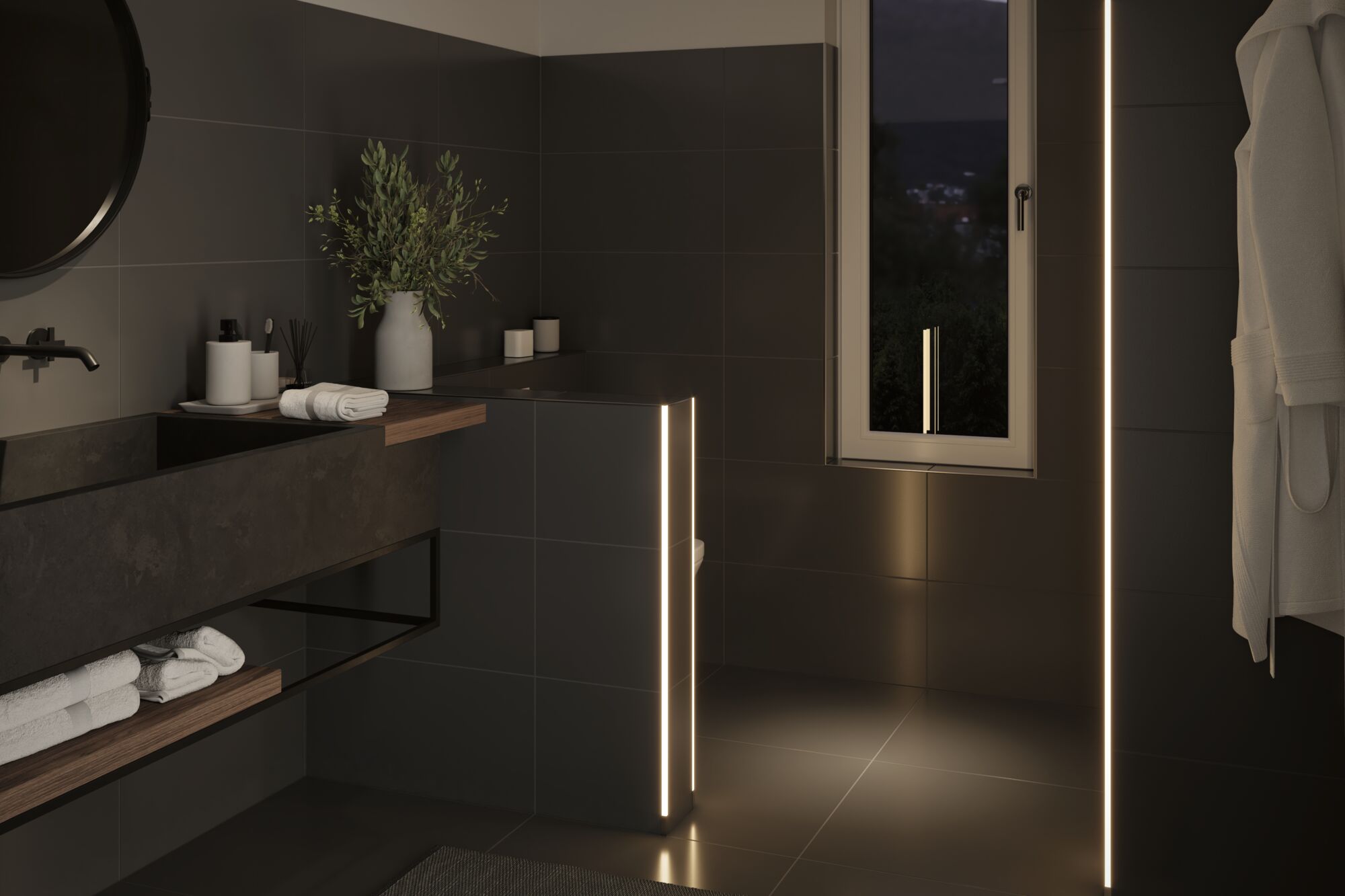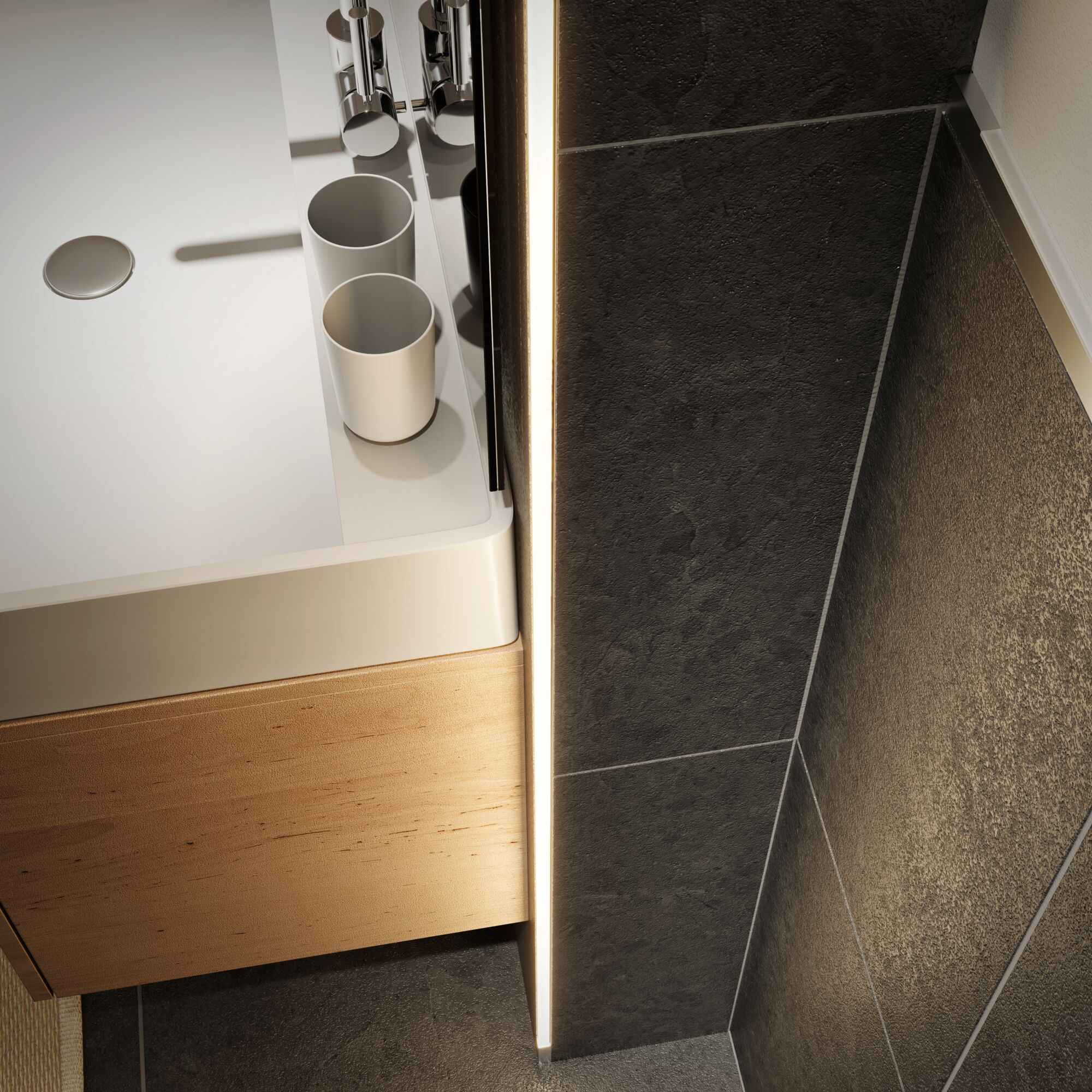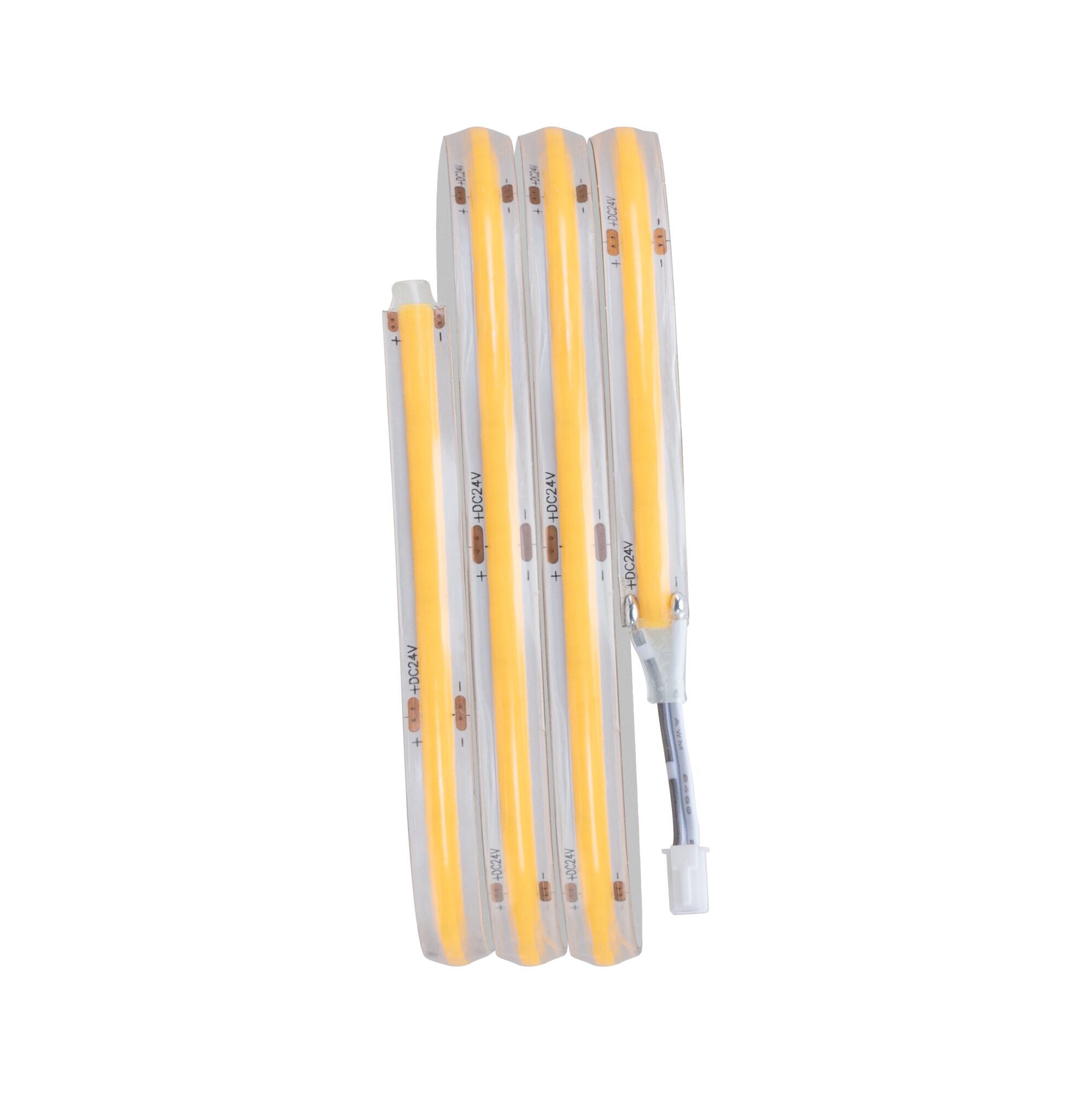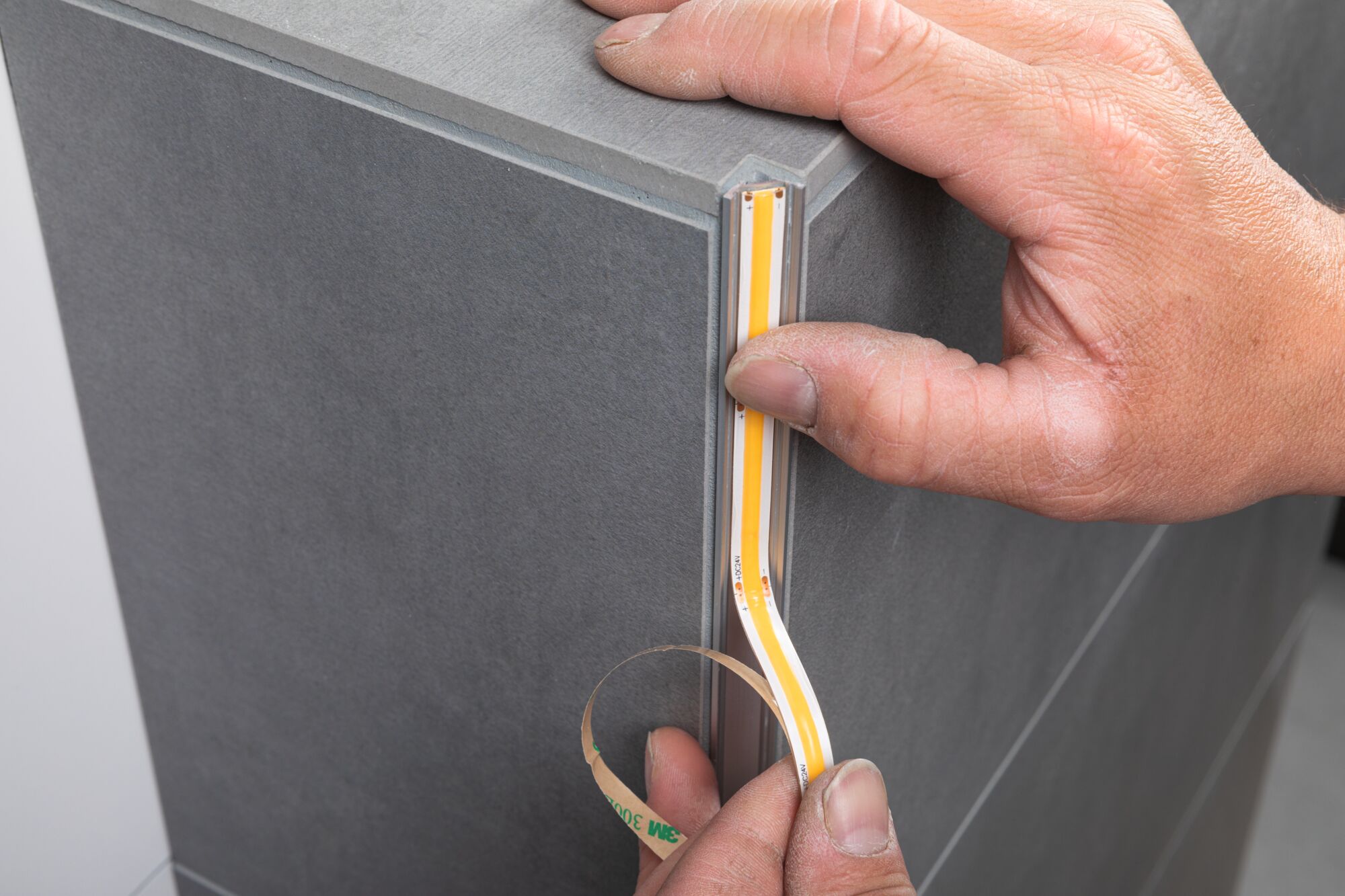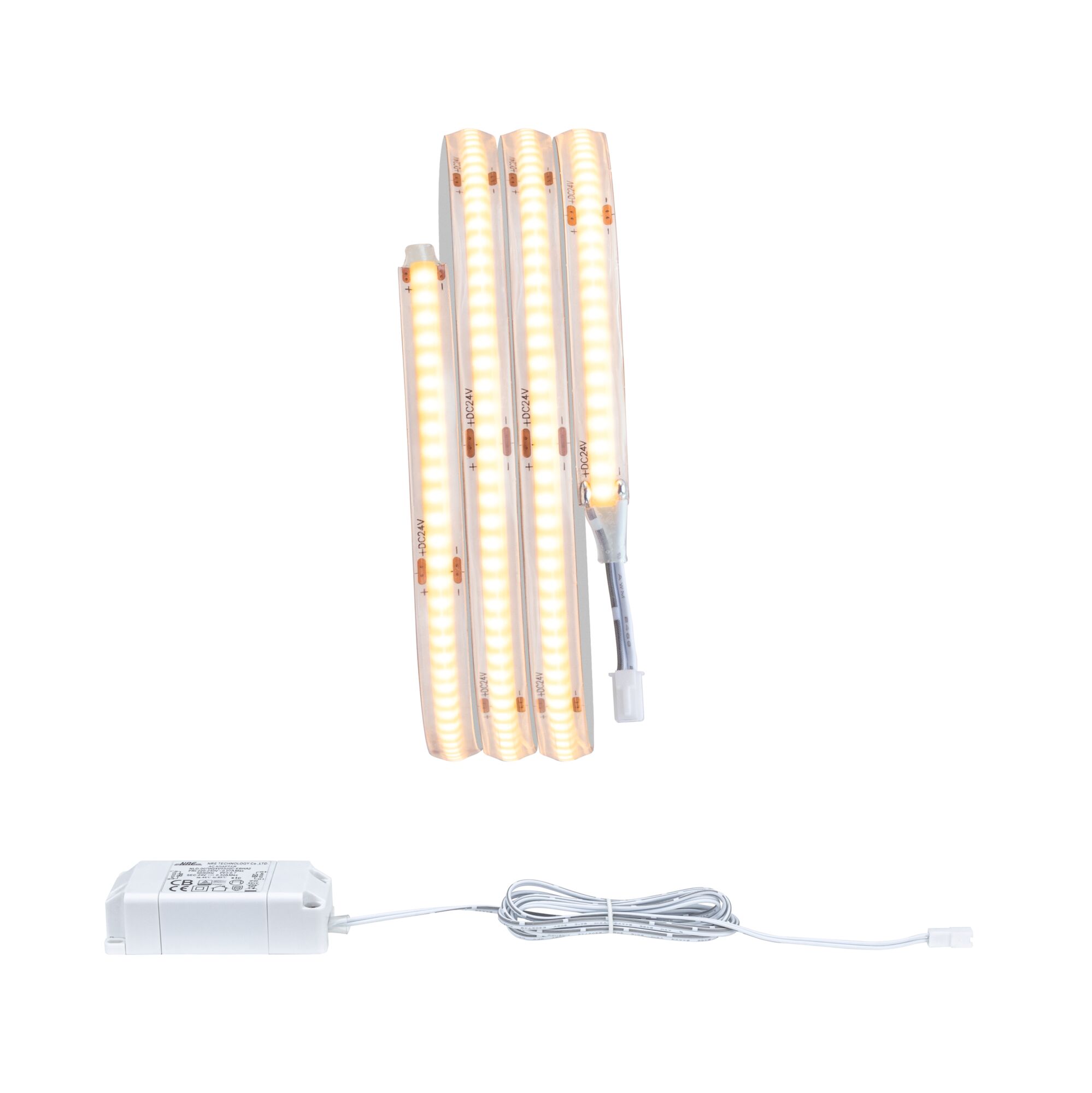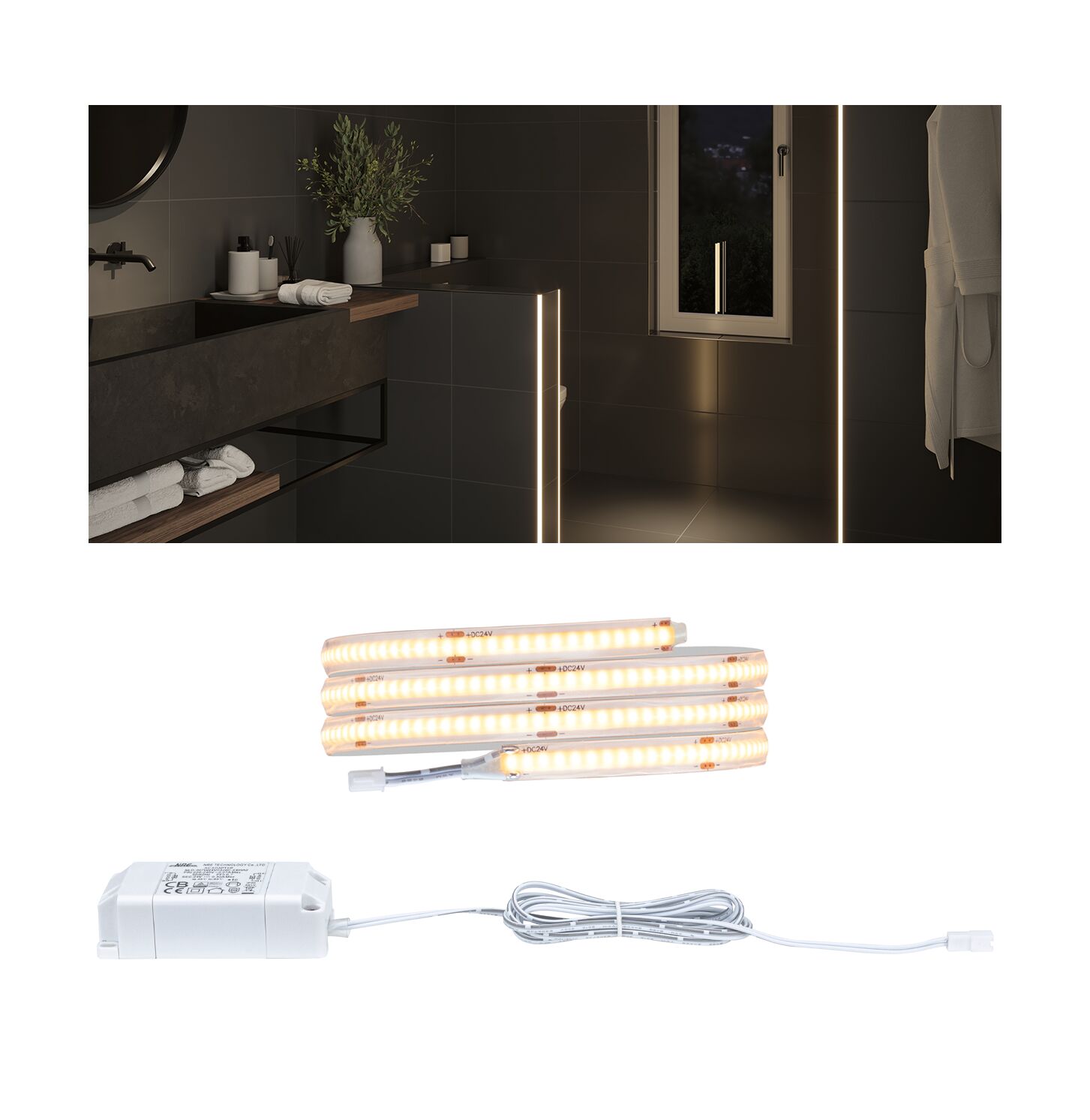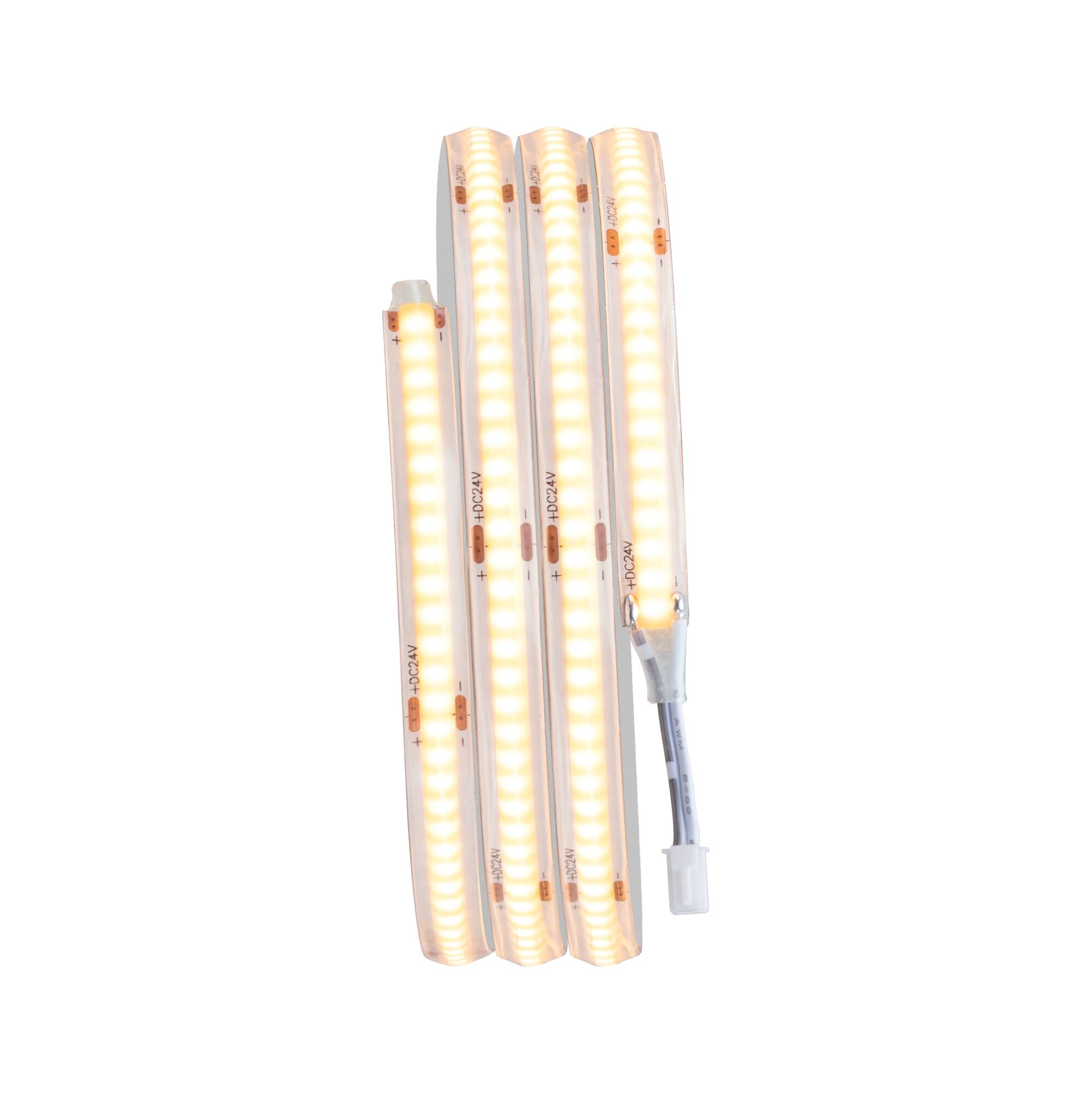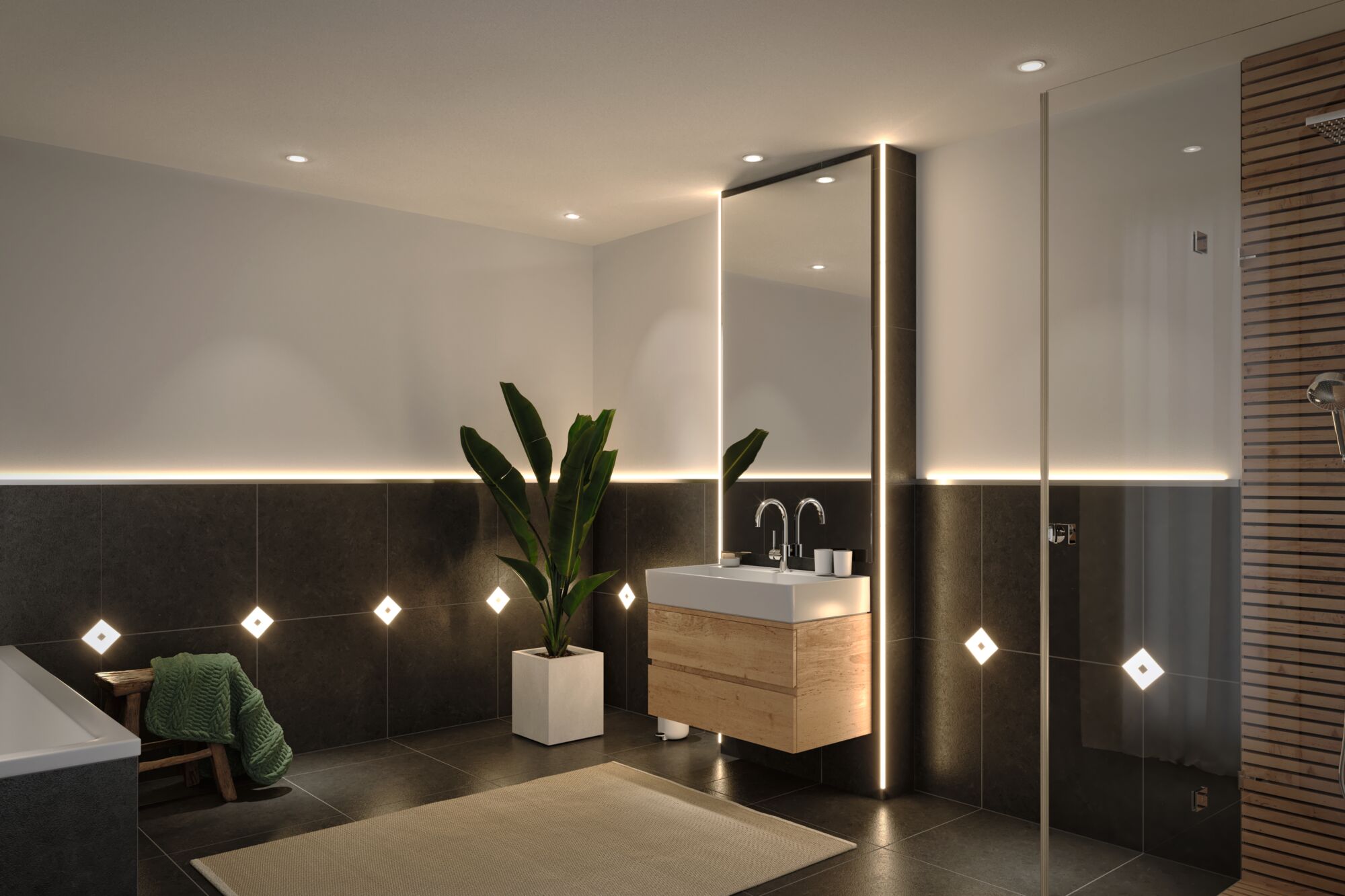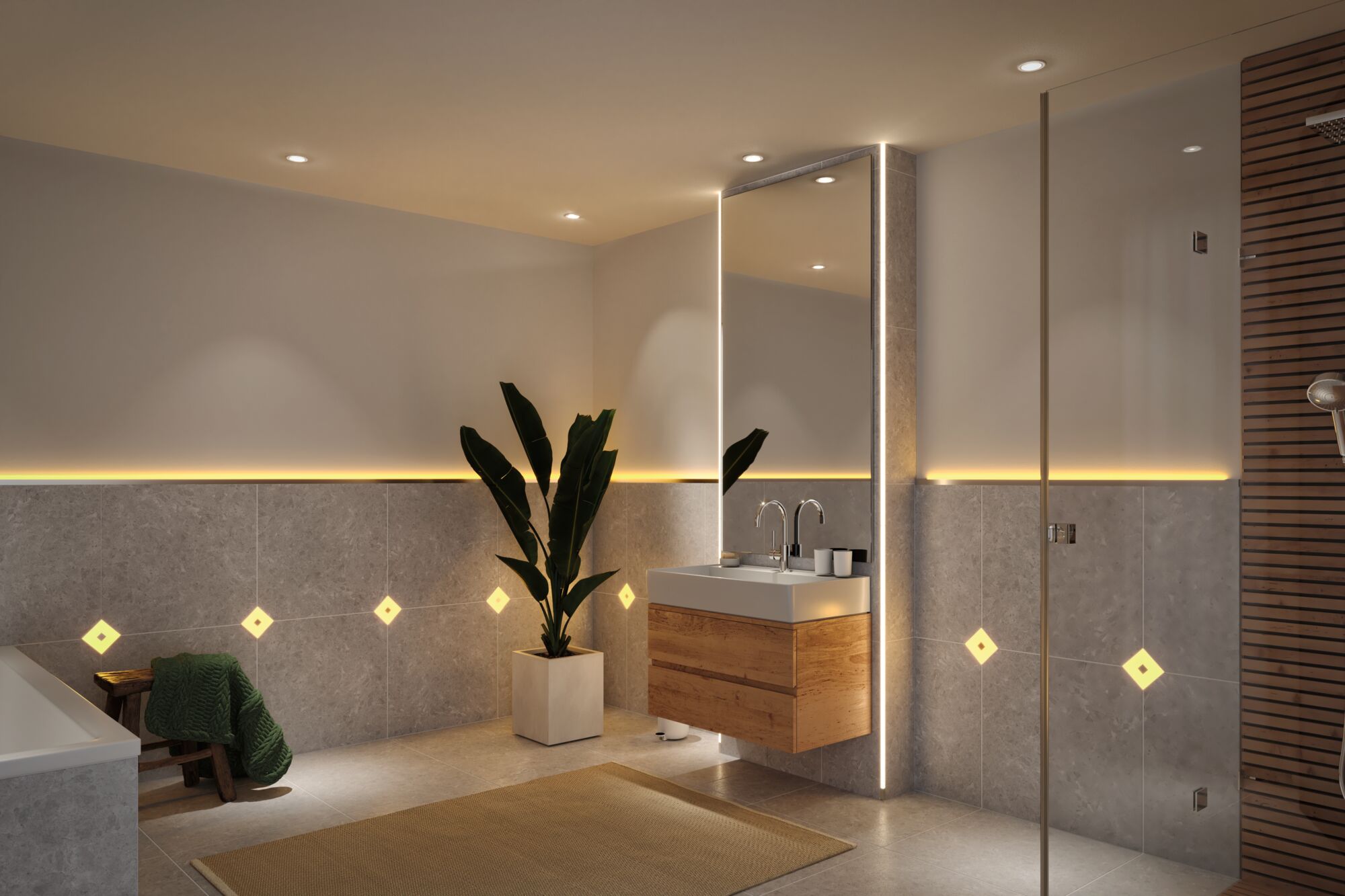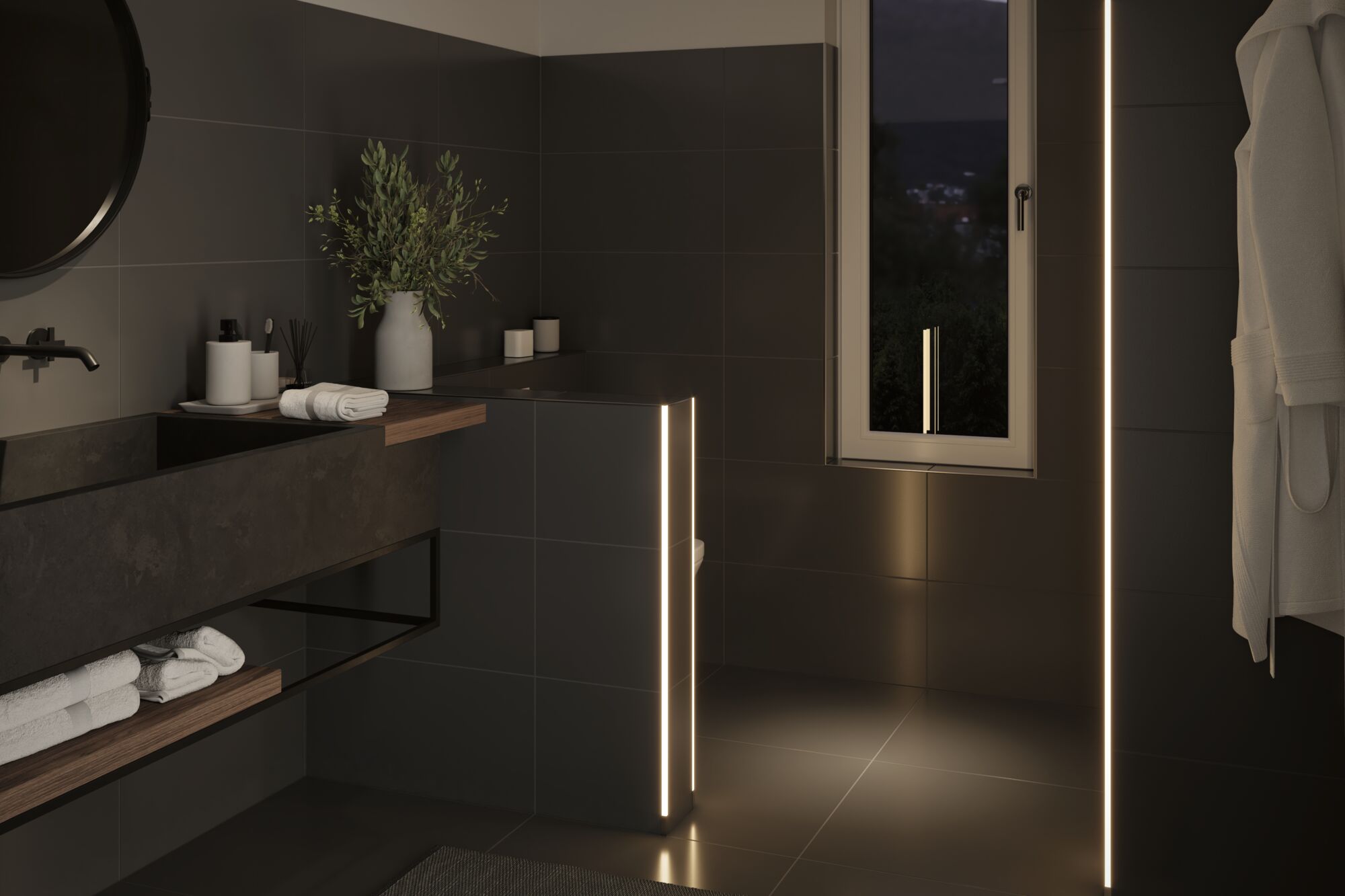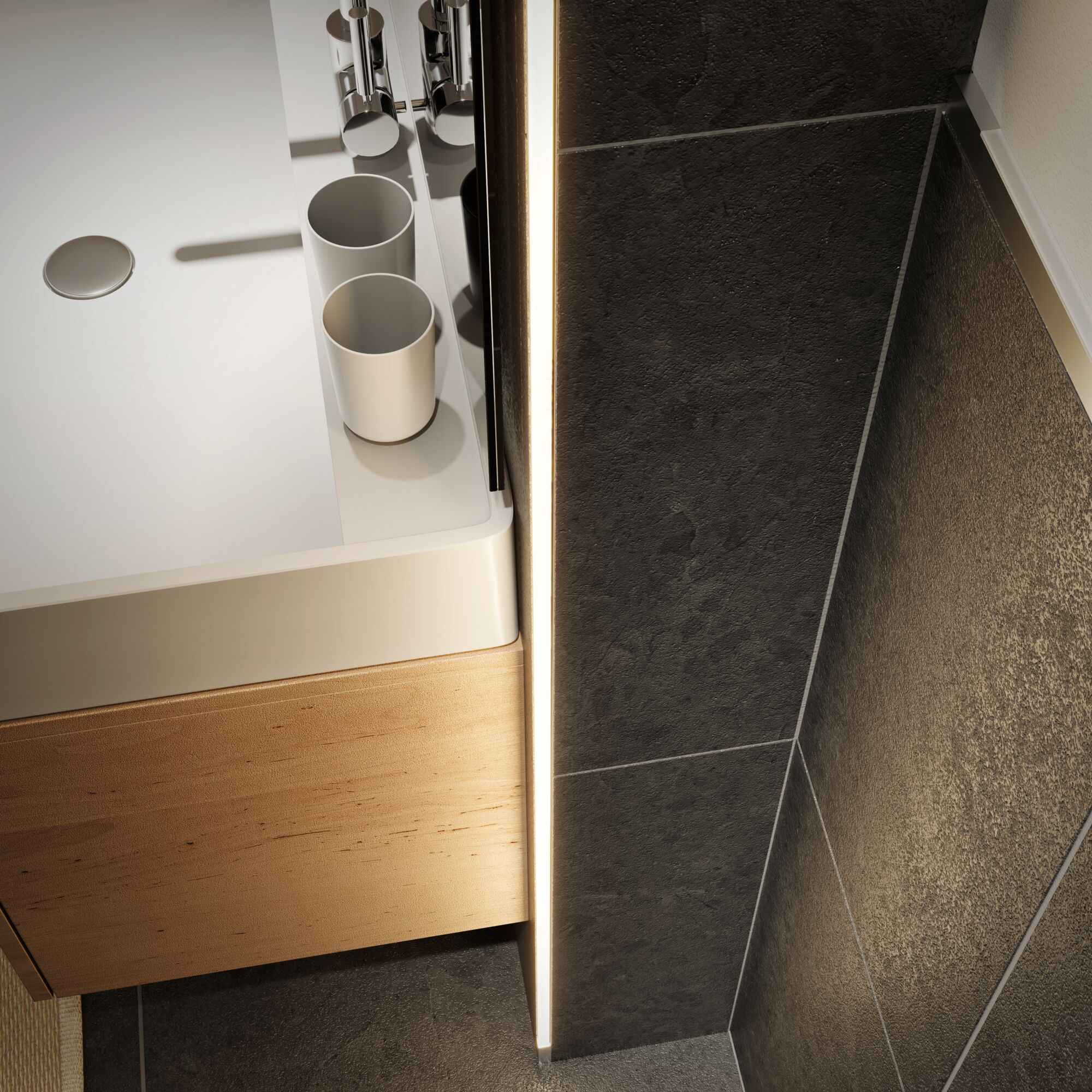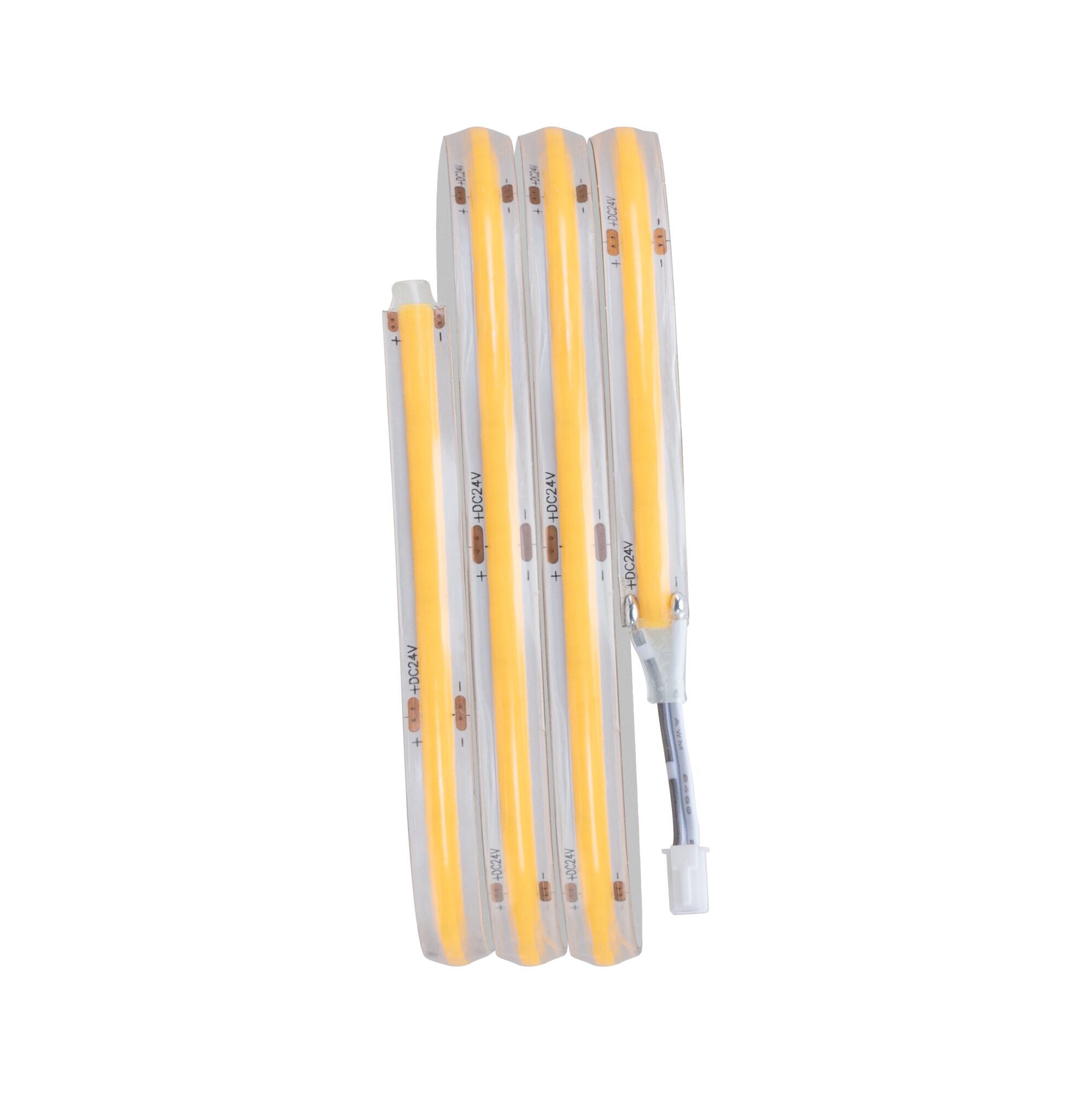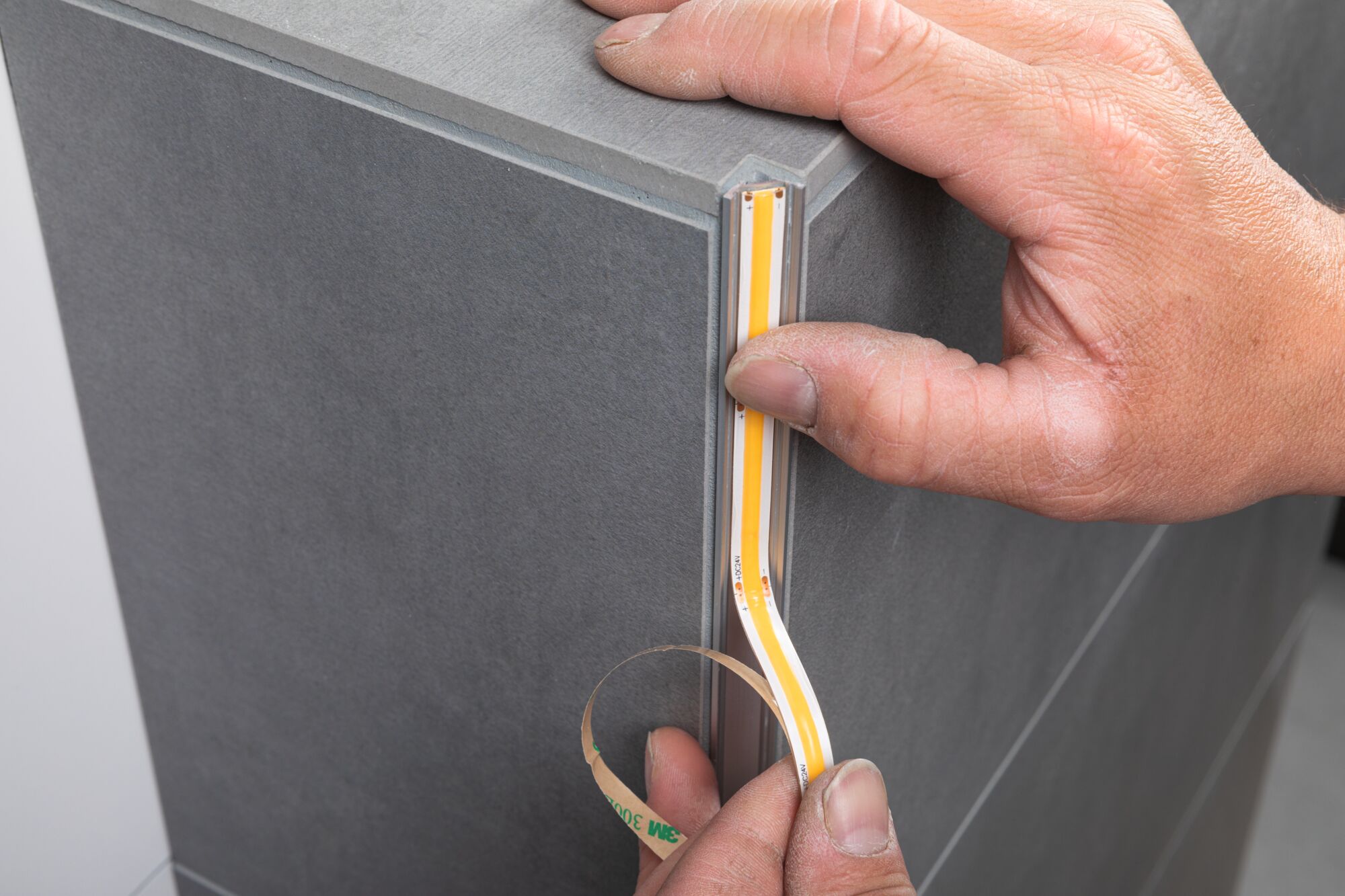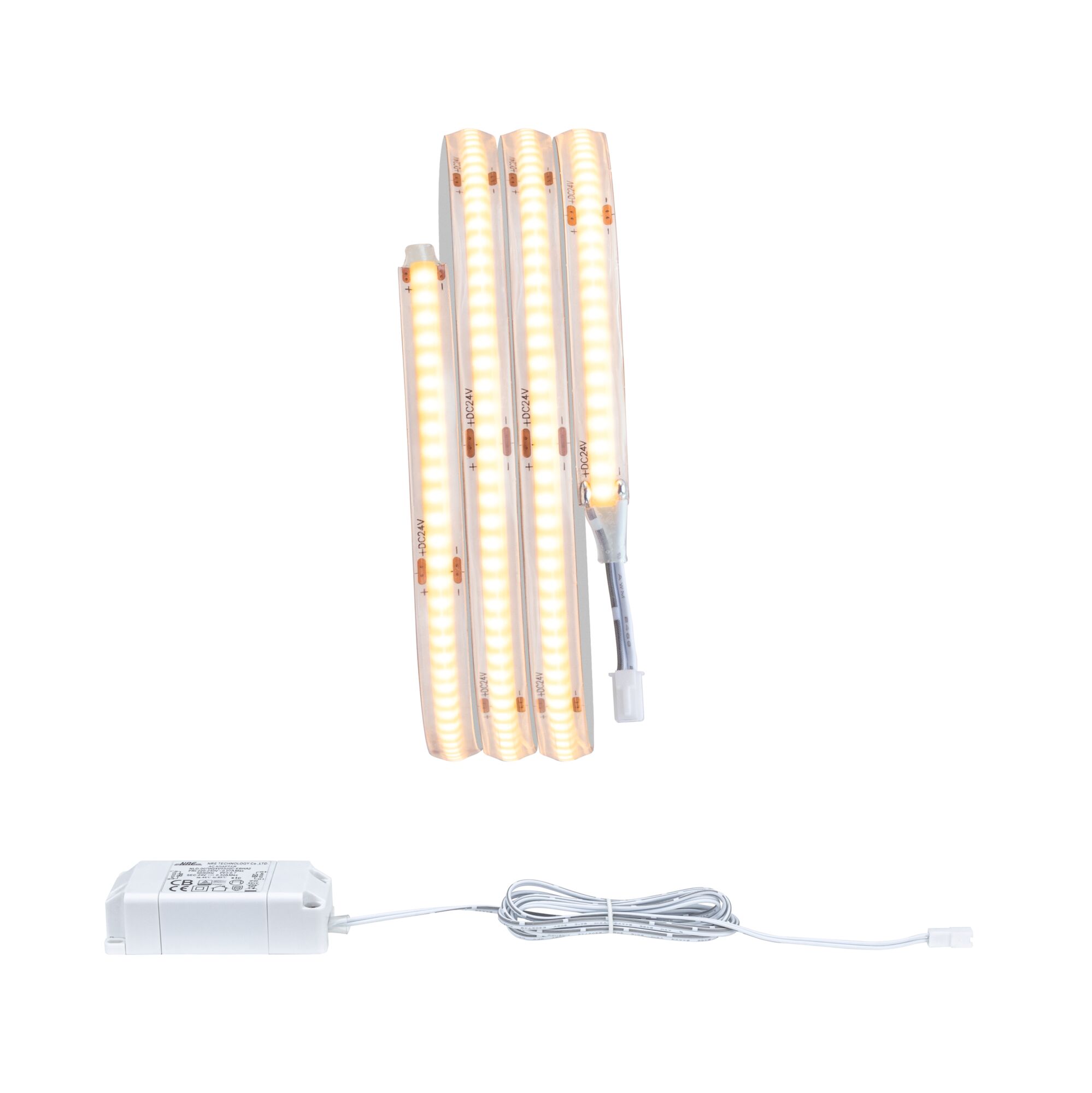 Super narrow LED strip, only 8 mm wide
Controllable via app or voice control in smart Zigbee systems
Controllable with Paulmann Zigbee remote control Gent 500.67
LumiTiles LED Strip COB Slim 1m IP44 3W 230lm 280LEDs/m 2700K 7VA
The COB slim strip, which is 1m long and 8 mm wide, has been developed specially for the Frame profile. It creates an impressive linear lighting effect on the diffuser. When switched off, the strip is invisible. The strip, with a warm white light colour, is switched on/off via the connection on the light switch. The strip can be trimmed every 25 mm. Incremental shortening of the strip enables a precise fit of the profile without shadows.
Super narrow LED strip, only 8 mm wide
Controllable via app or voice control in smart Zigbee systems
Controllable with Paulmann Zigbee remote control Gent 500.67
Suitable for any installation: Strips can be shortened every 25 mm
New innovative COB strip technology with 544 LEDs per metre
IP44 protective coating against splashing water
Uniform lighting effect along the entire length, no light points in combination with the profile
Dimension
Dimensions (Height x Width x Depth)
H: 3 x B: 8 xmm
Length
1m
Design and Material
Colour
White
Material
Plastic
Service life
lifetime
20.000h
Light Characteristics
Color temp.
2700K
Luminous flux LED module
230lm
color temp
2.700K
Color rendering index
> 80Ra
Lamp Features
Component parts
3W
Dimmable
No
Technique
LED
IP protection
IP44
Inclusive lamp
✓
Number of component parts
1x
protection class
protection class II
Number of LED's per meter
280
Replacable
3 Lightsource is not replaceable, the complete lighting must be replaced.|5 Control gear is replaceable without damage the lighting fixture by electrician.
Transformer
Transformer power
7VA