LED Under-cabinet luminaire
Pukk
3x3,5W 65mm 3x210lm 230V round White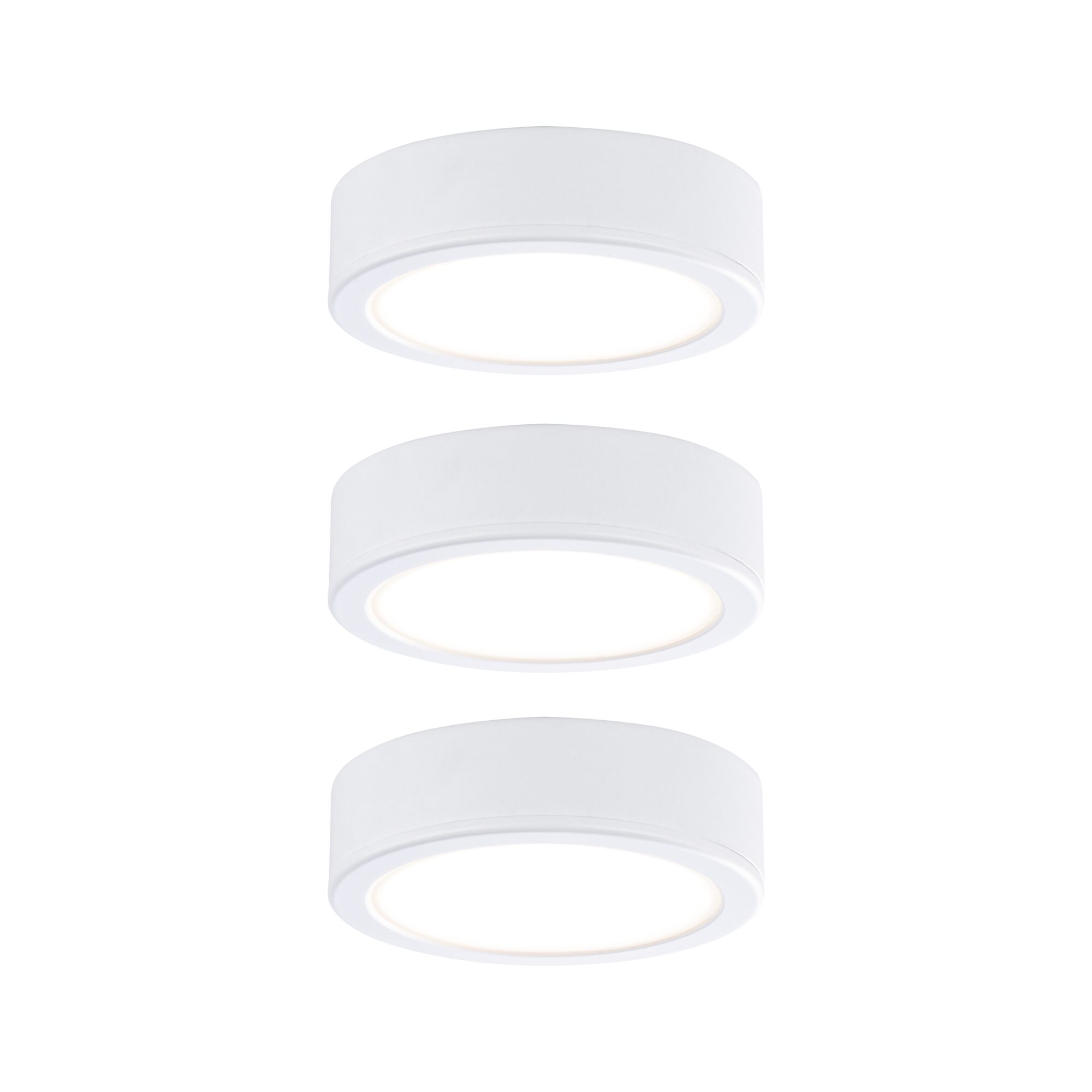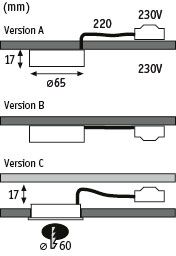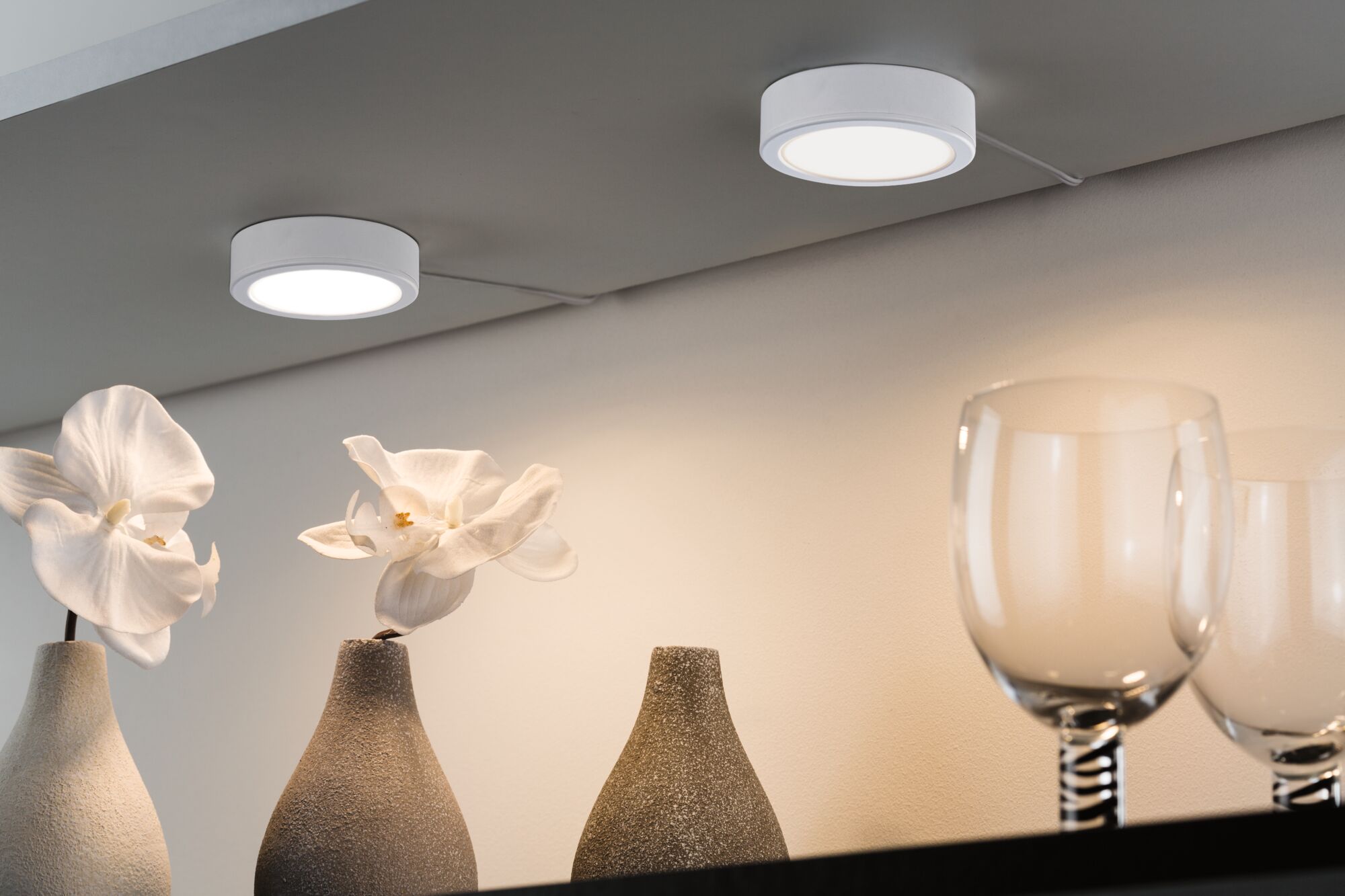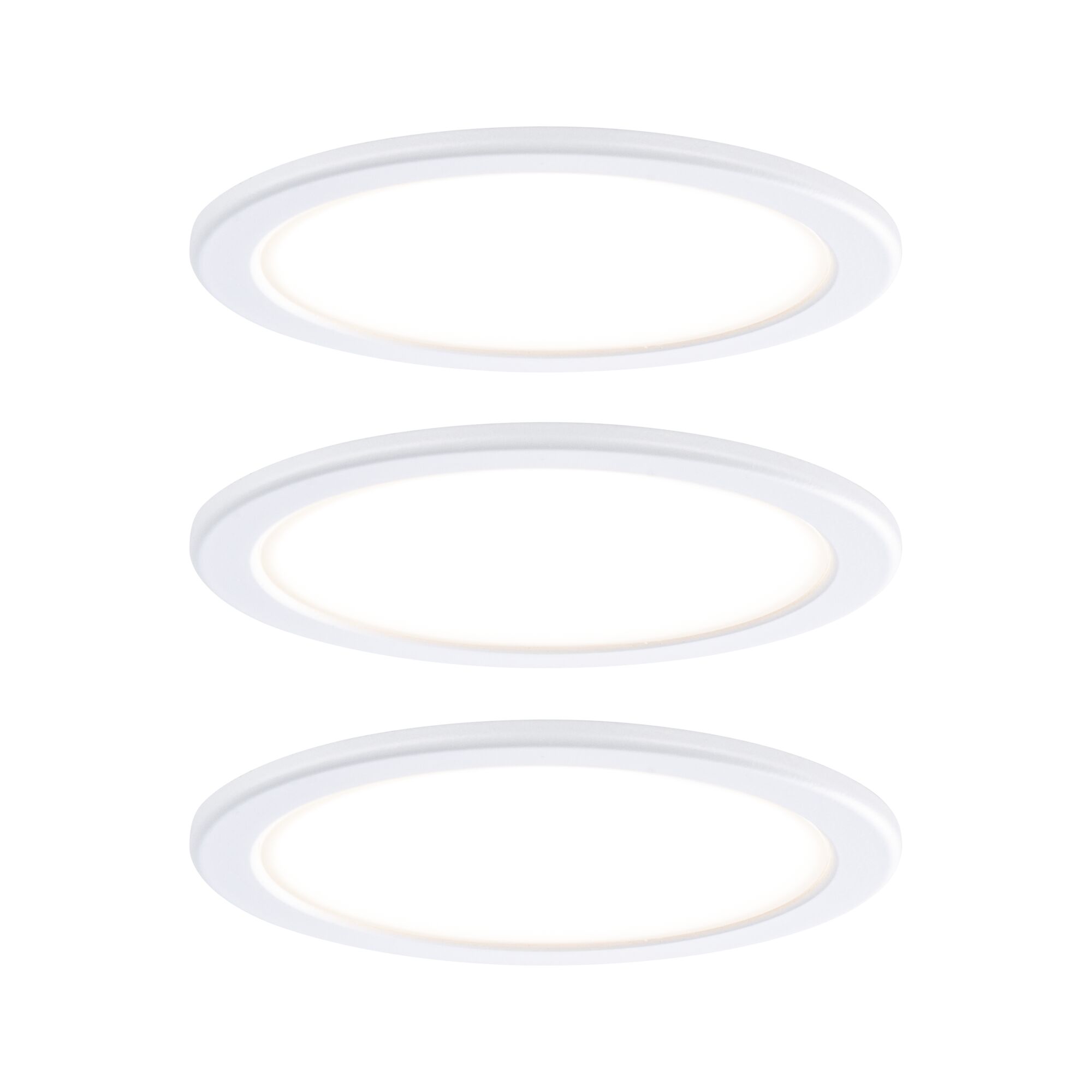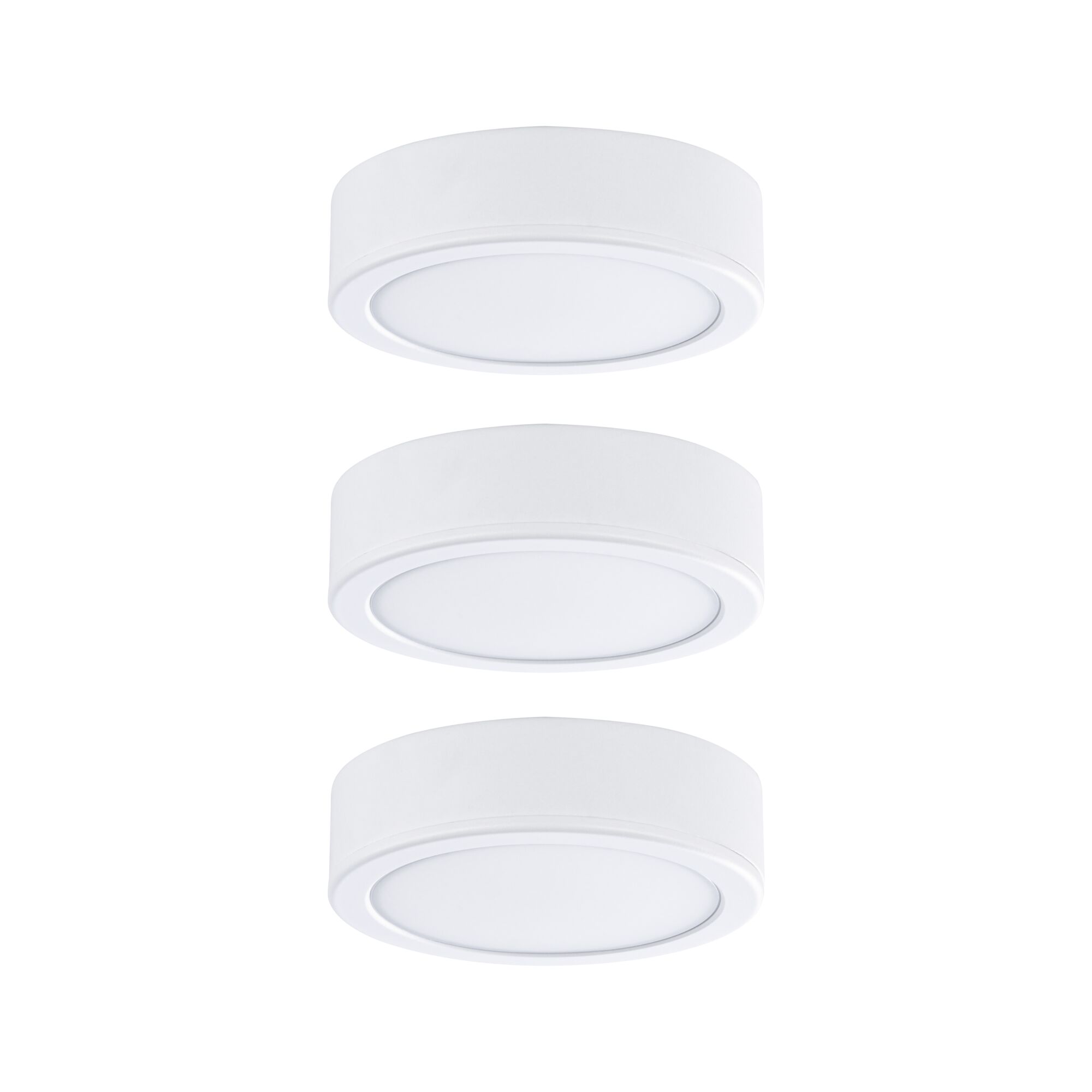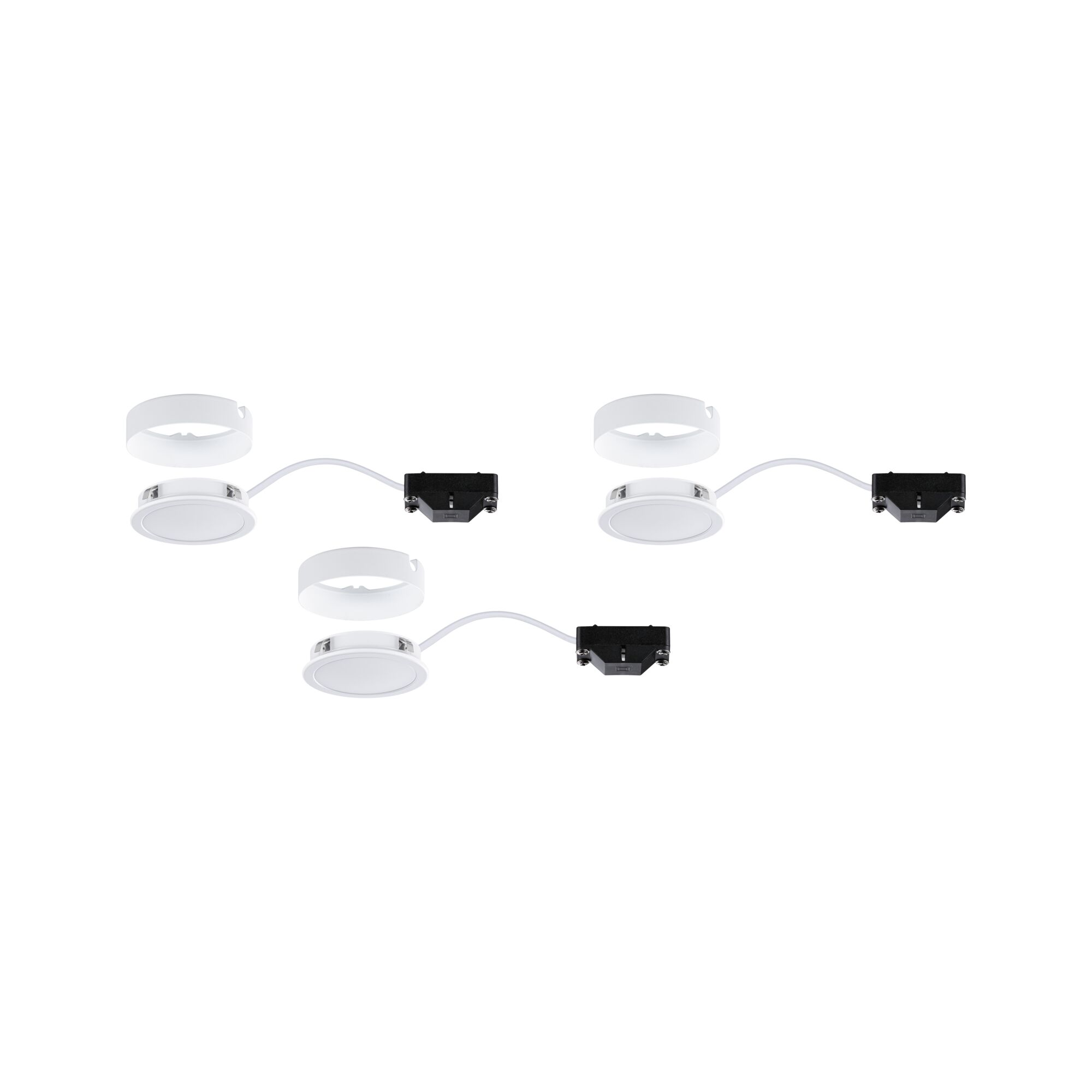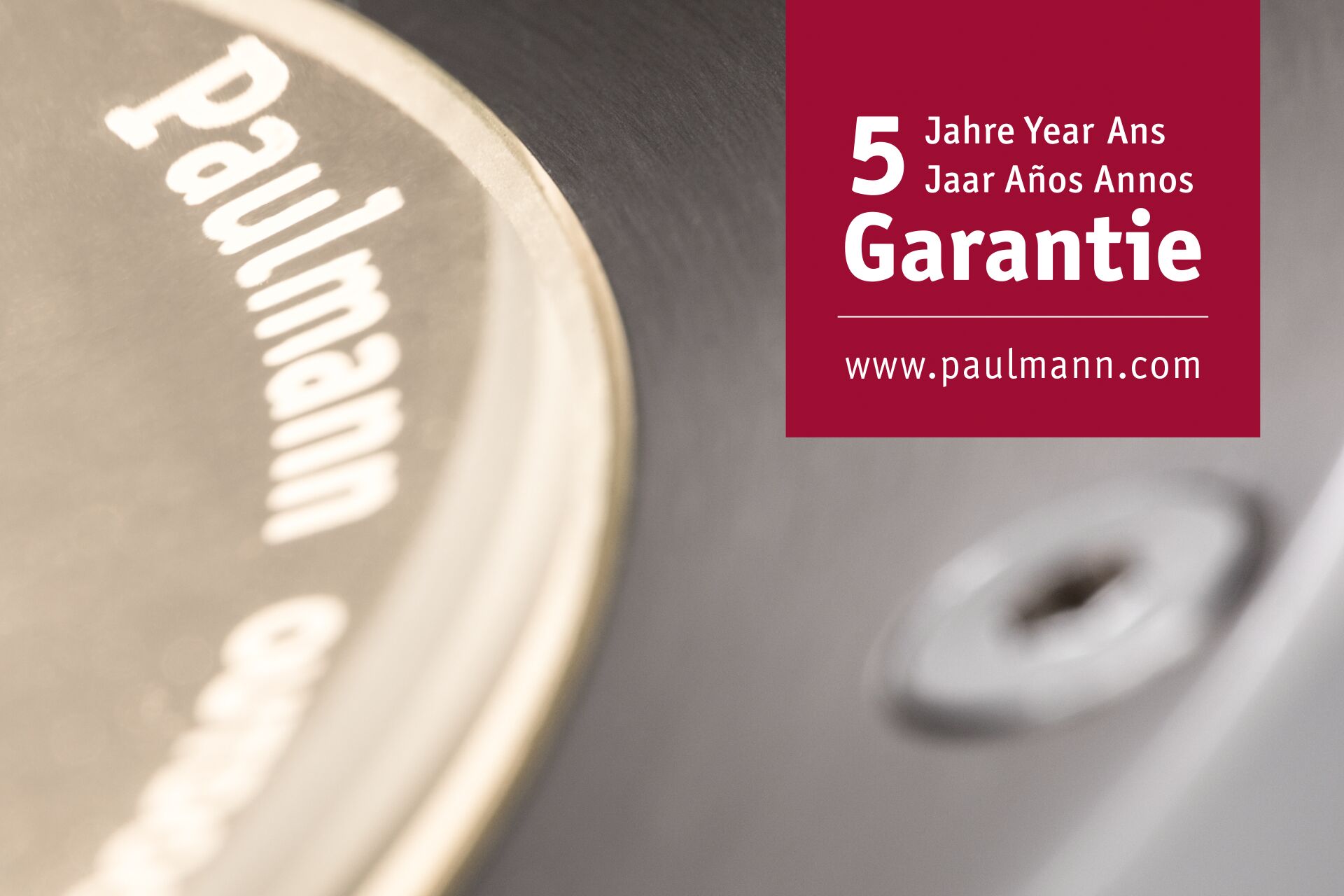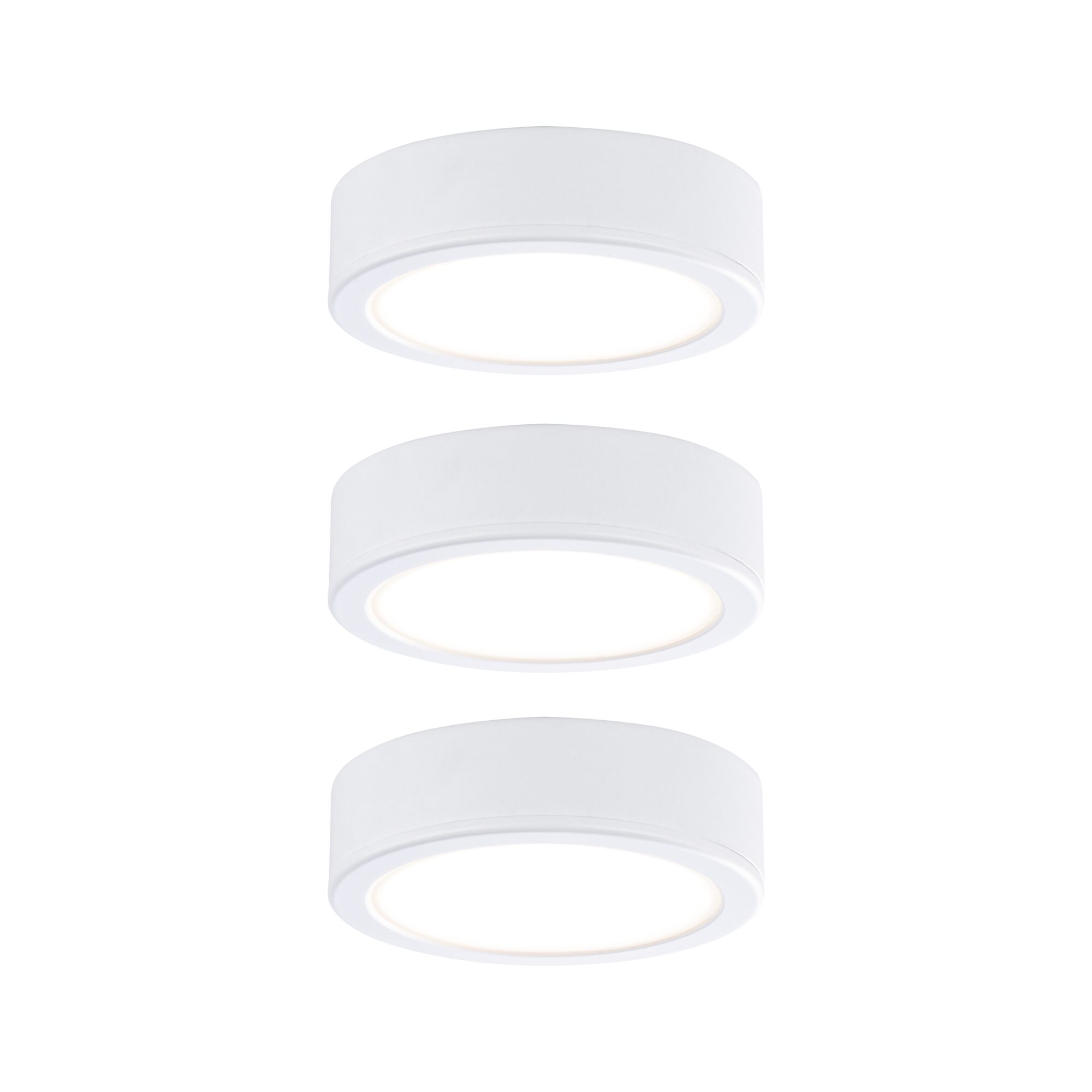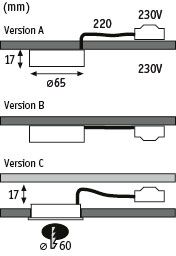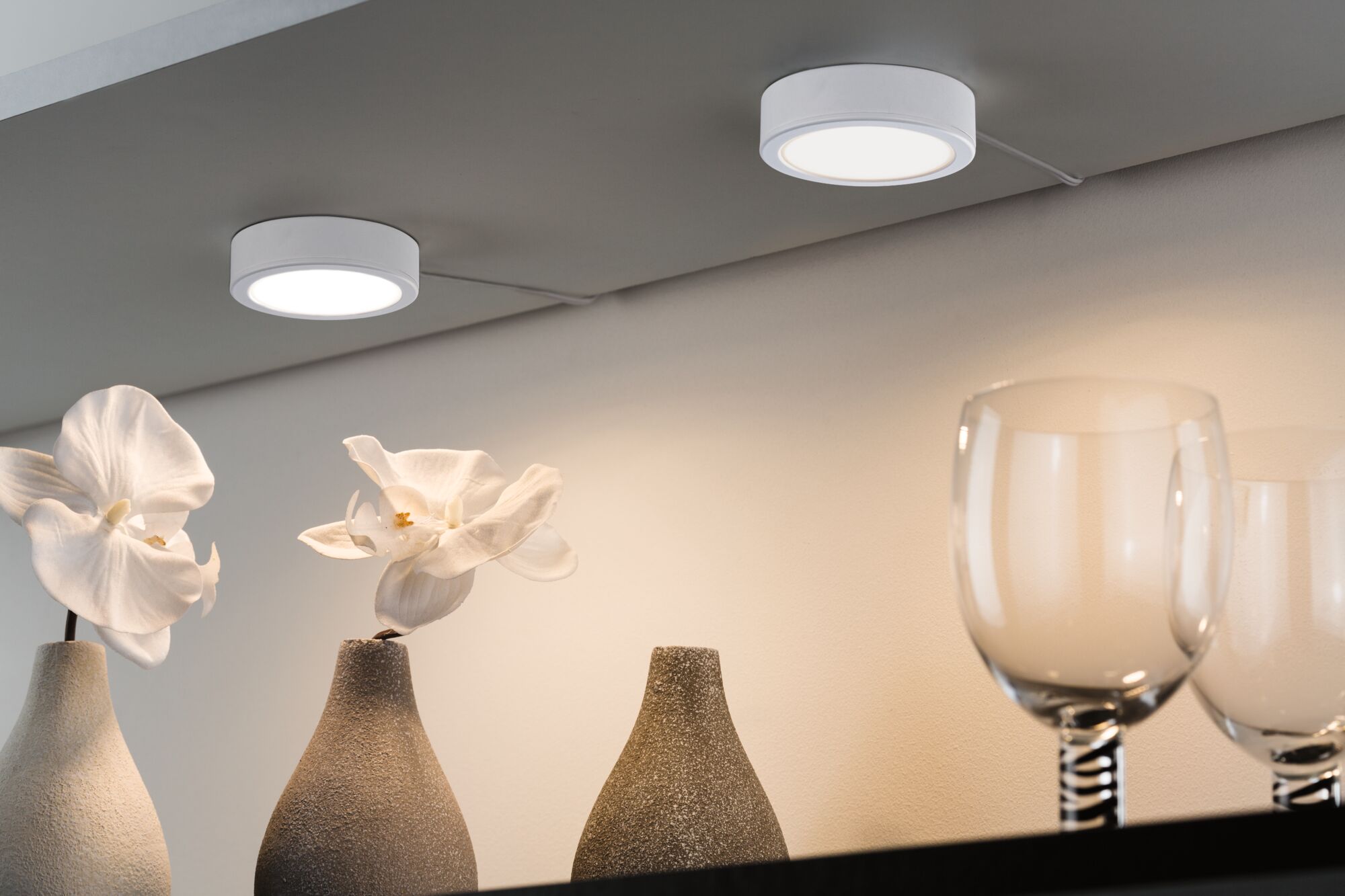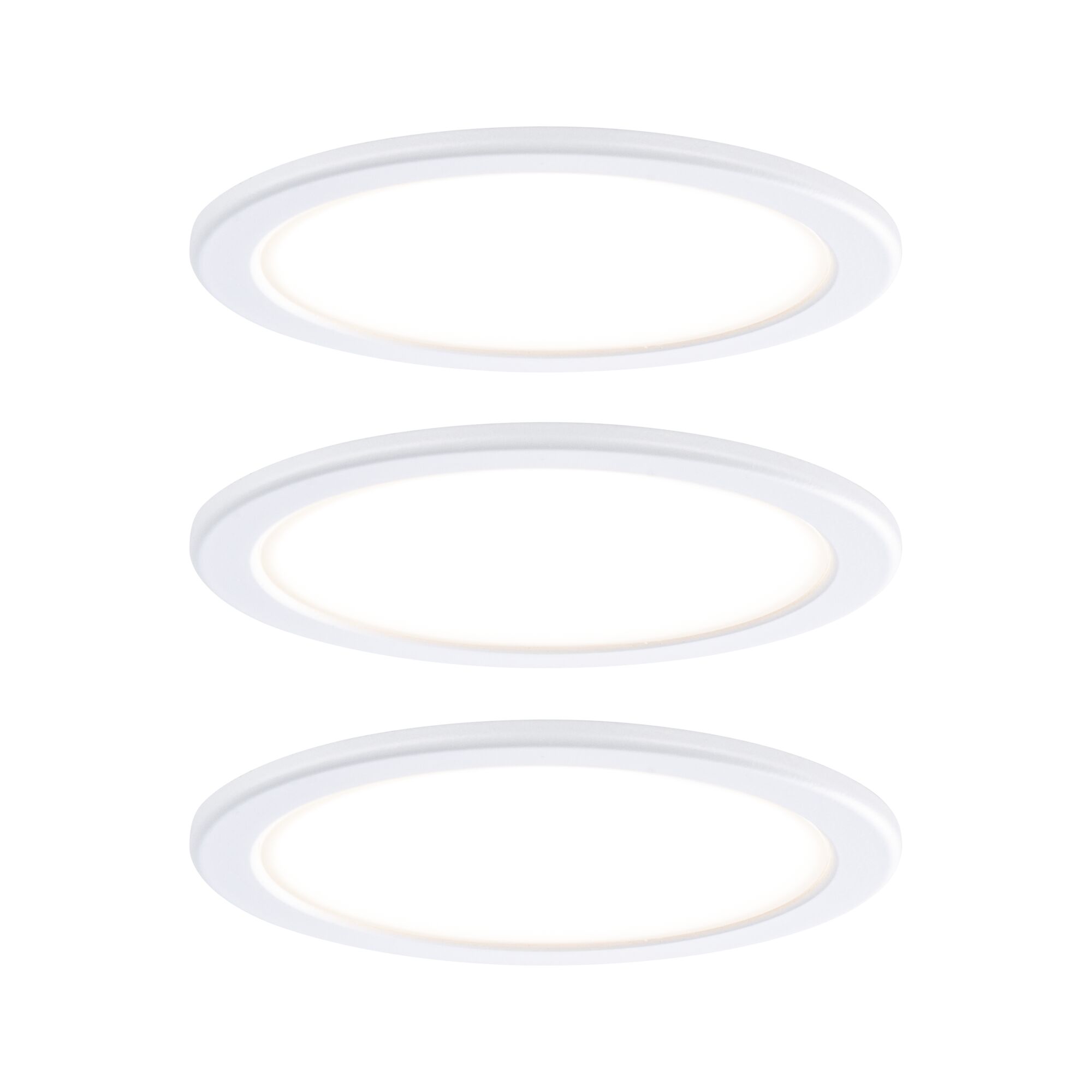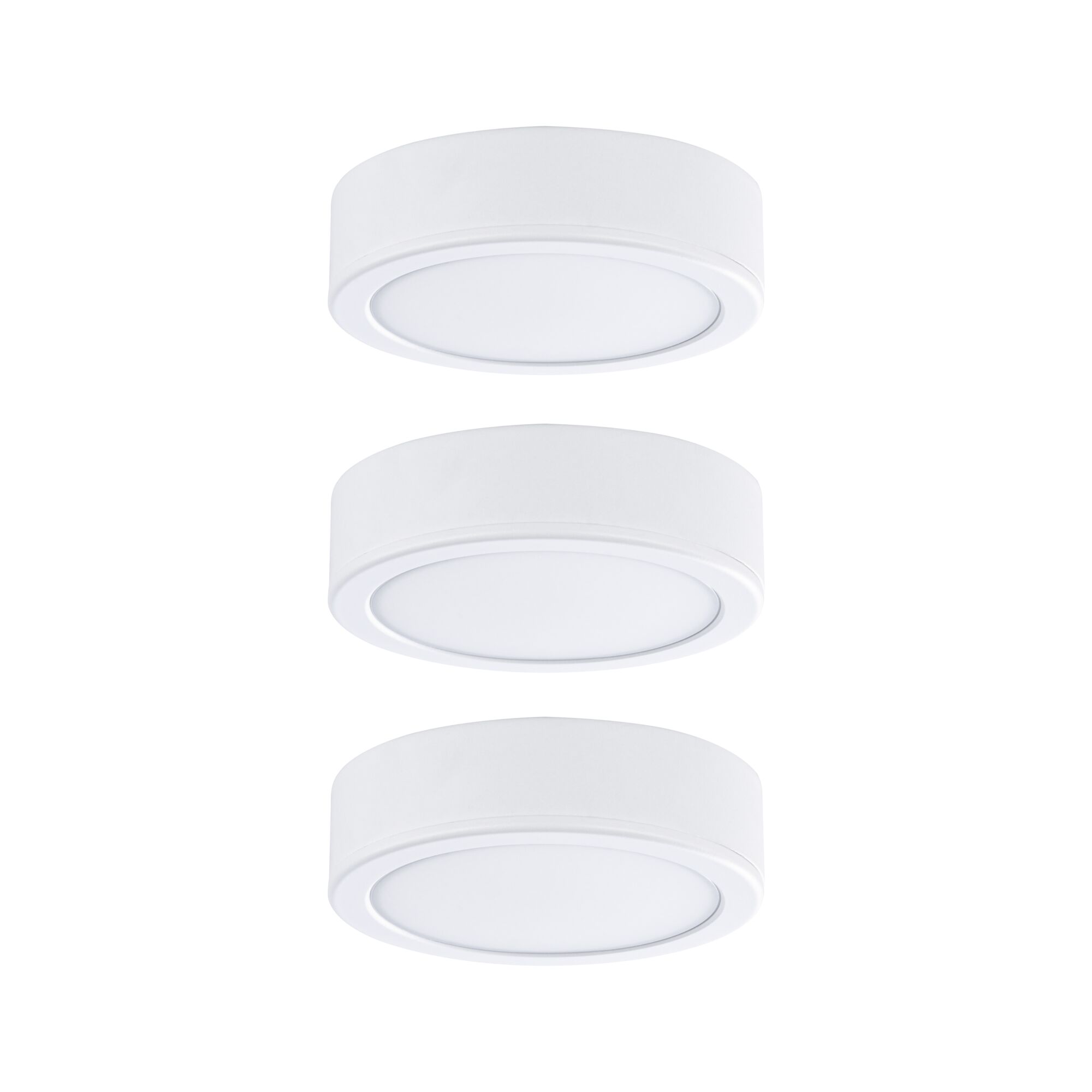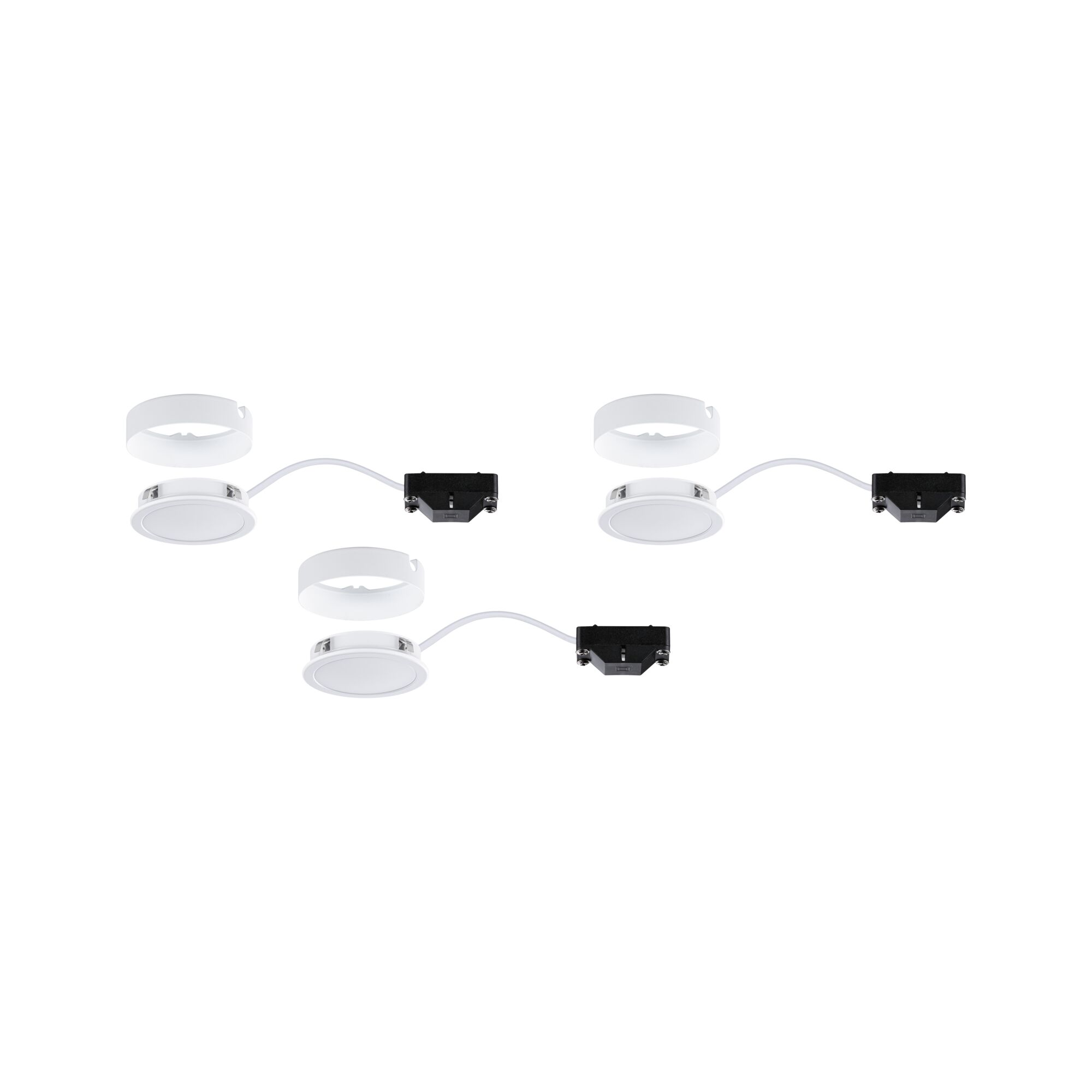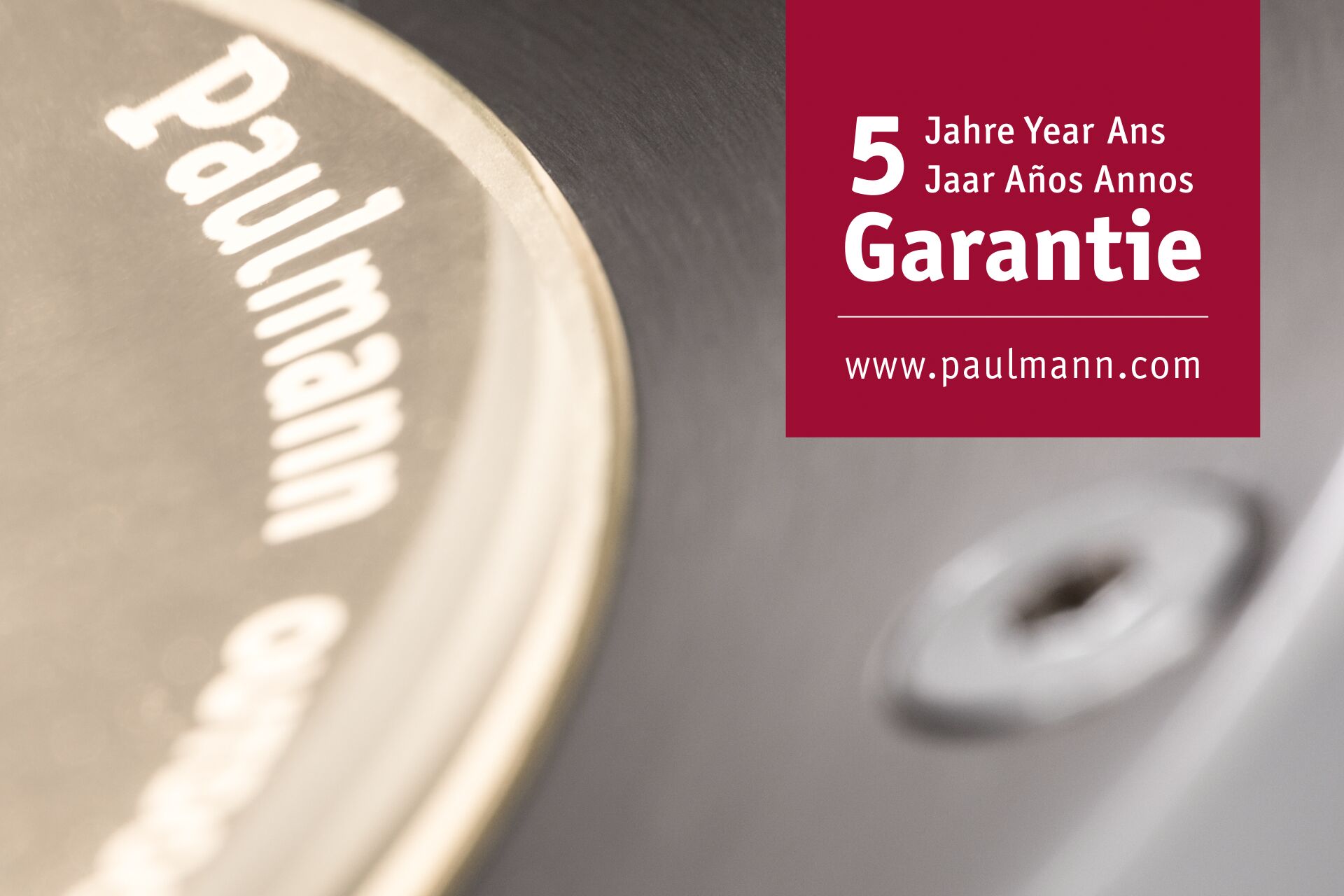 Color temperatur: 2700K - Warm white
Set of 3 luminaires
Directional light sets light accents by shining on objects.
LED Under-cabinet luminaire Pukk 3x3,5W 65mm 3x210lm 230V round White
These white furniture luminaires in a 3-piece set illuminate inside and below cabinets, shelves and display cabinets. They create an attractive overview or showcase your collection. The luminaires are fixed in the desired position with screws or simply glued, while the cables can be routed behind the furniture and connected to the ballast there. A socket is needed near the power supply unit in order to connect the luminaire.
Color temperatur: 2700K - Warm white
Set of 3 luminaires
Directional light sets light accents by shining on objects.
Energy-saving LED technology conserves up to 80% energy in comparison to conventional filament lamps
Dimension
Dimensions (Height x Width x Depth)
H: 17 mm
Ø
65 mm
Form
round
Design and Material
Colour
White
Material
Plastic
Energy consumption
energy efficiency (A to G)
F
Service life
lifetime
30.000 h
Light Characteristics
Color temp.
2700 K
Useful luminous flux
210 lm
Luminous flux LED module
300 lm
color temp
2.700 K
Lamp Features
Component parts
3,5 W
Technique
LED
Dimmable
No
Incandescent Equivalent
29 W
Inclusive lamp
✓
Number of component parts
3x
protection class
protection class II
Replacable
3 Lightsource is not replaceable, the complete lighting must be replaced.
Power consumption
10,5 W
Transformer
apparent power
18.6 VA
Labelling
MM symbol
MM symbol