LED Recessed luminaire
Nova Plus Coin Basic Set Swivelling
round 84mm 50° Coin 3x6W 3x470lm 230V dimmable 2700K Turned aluminium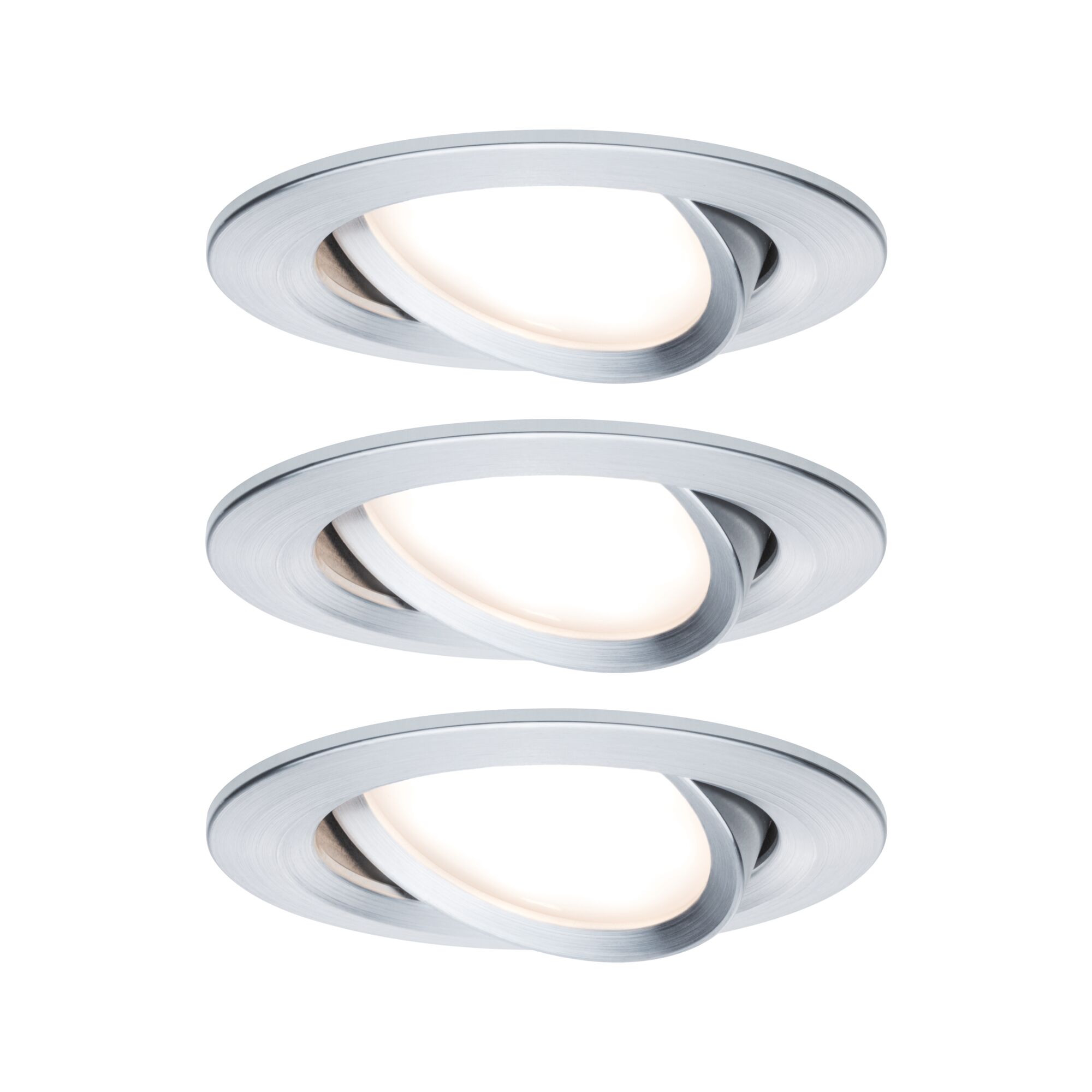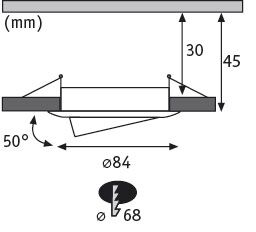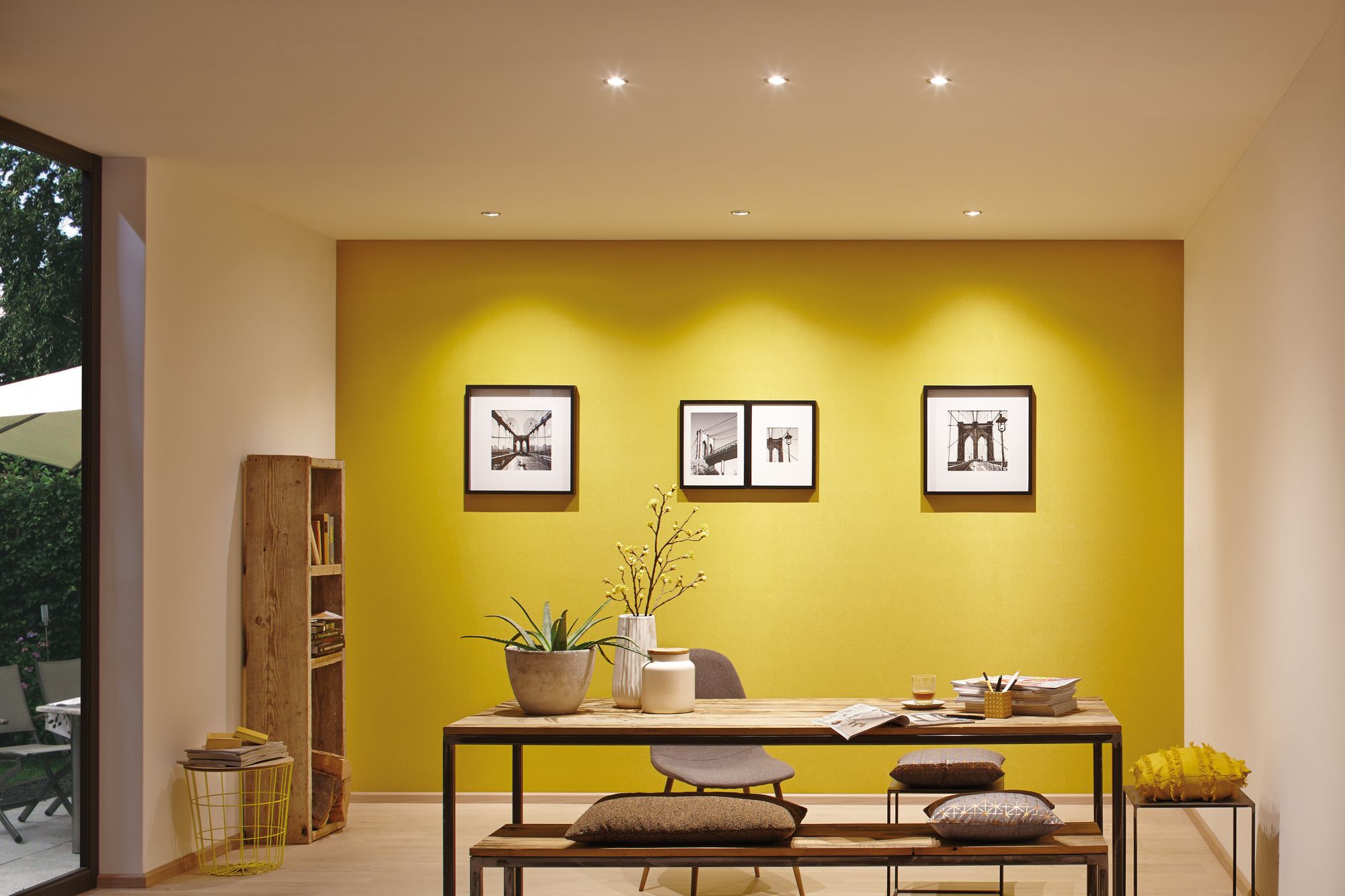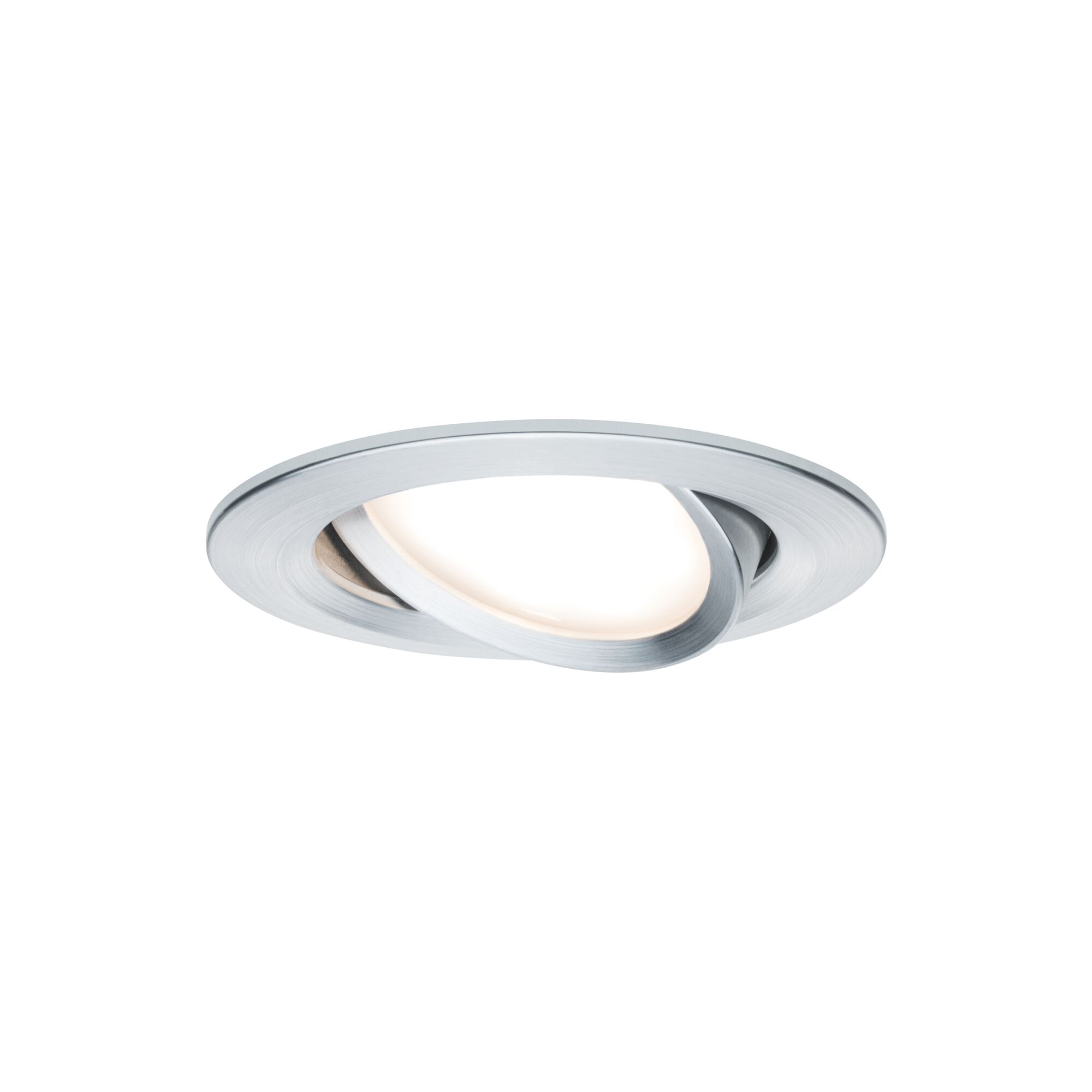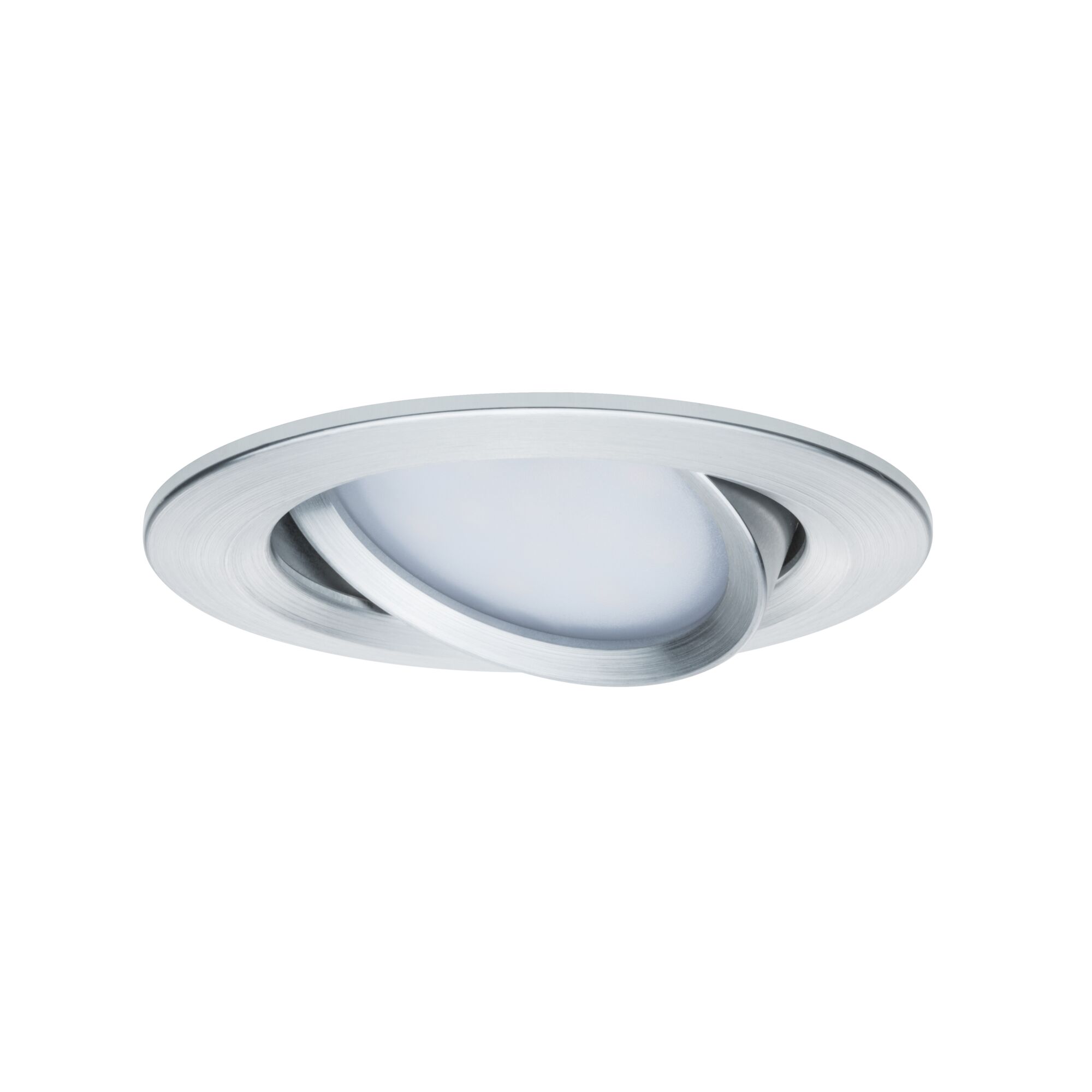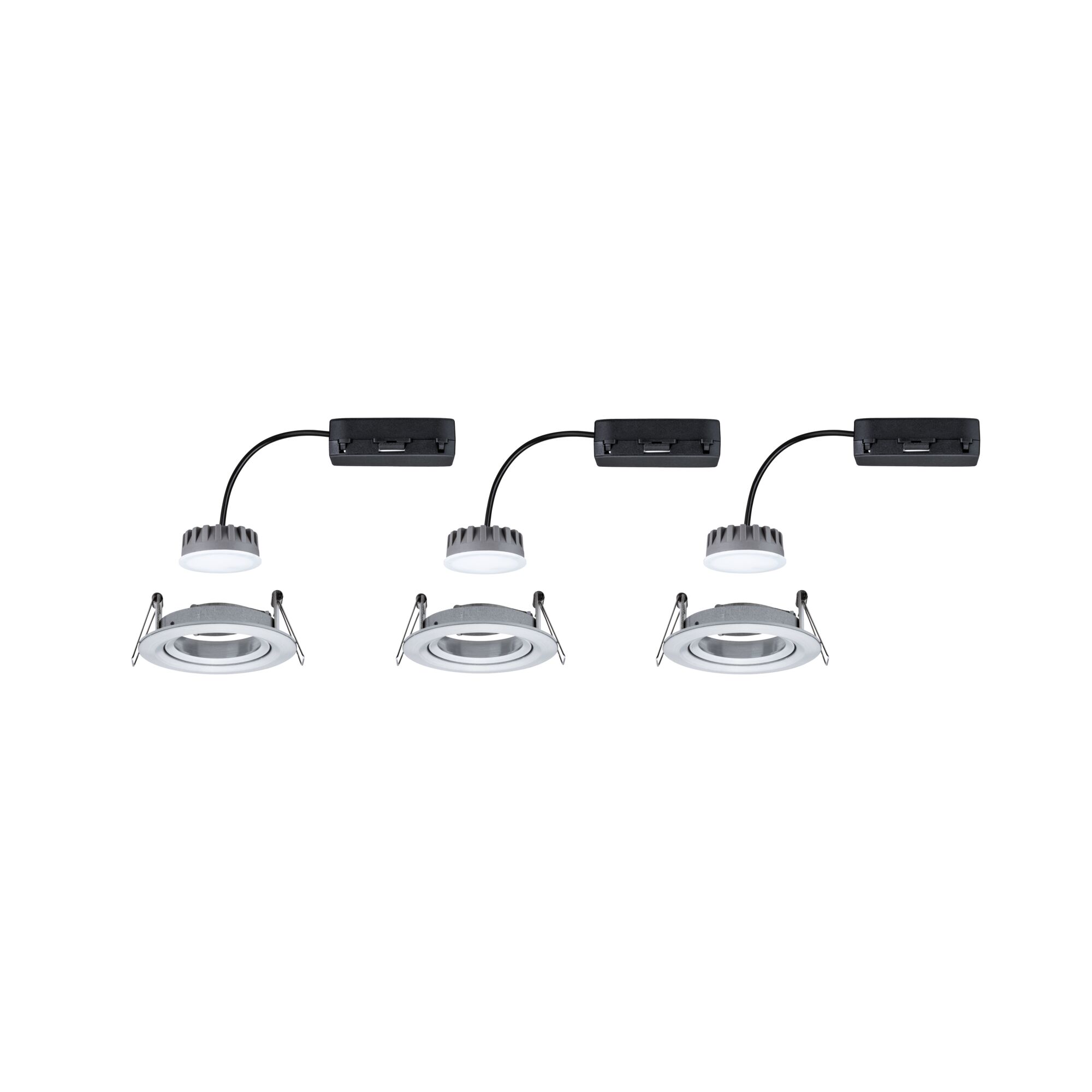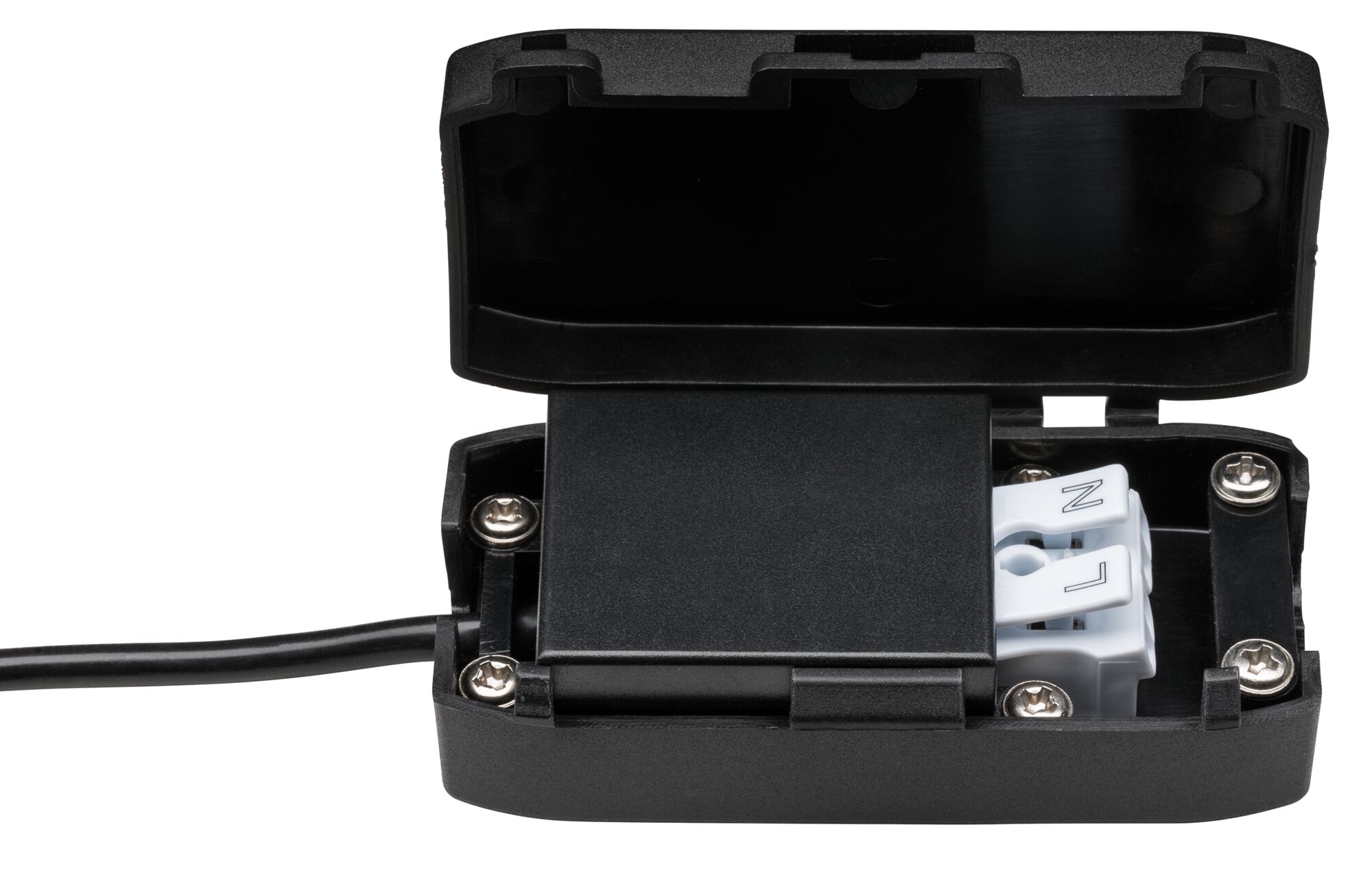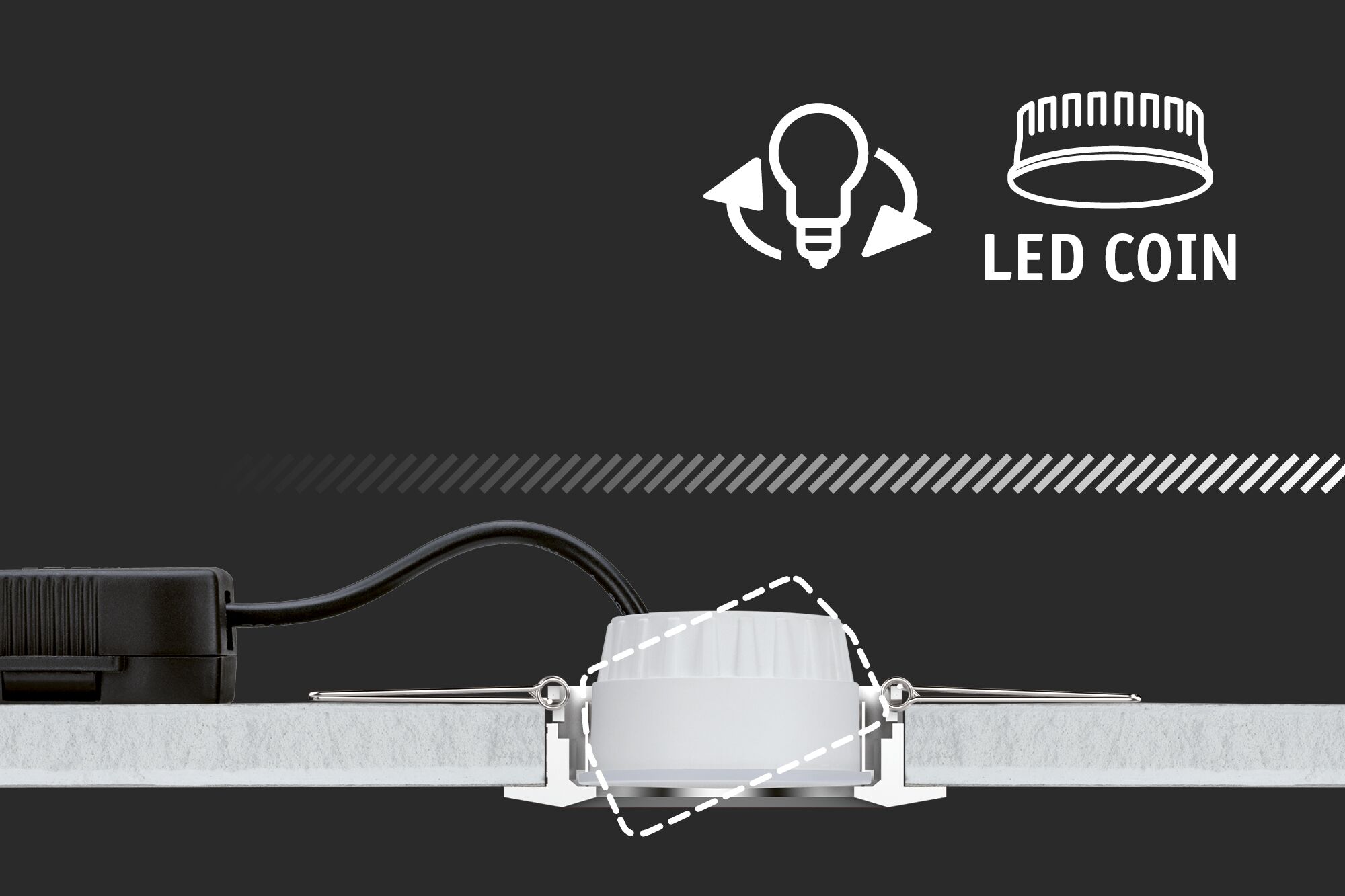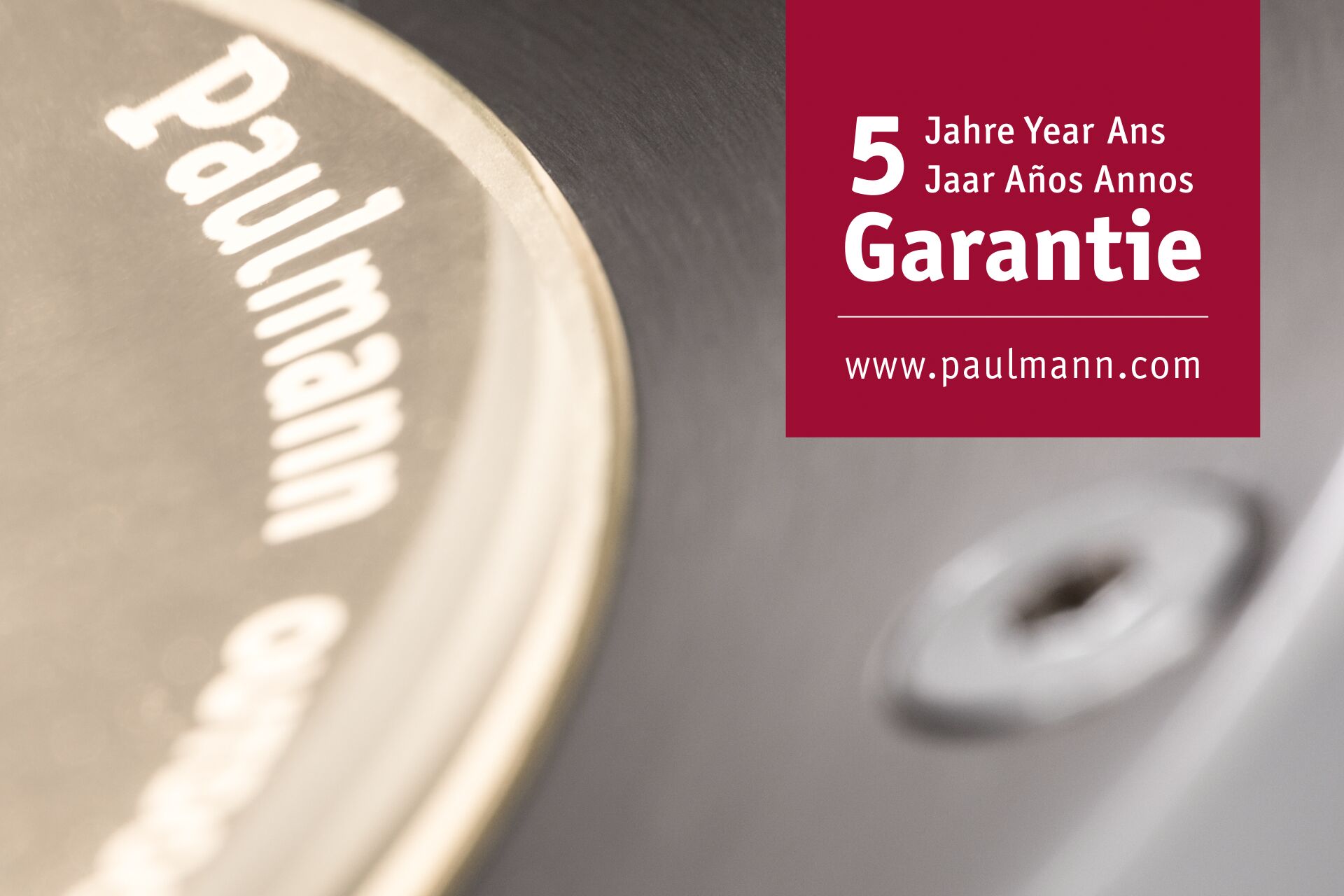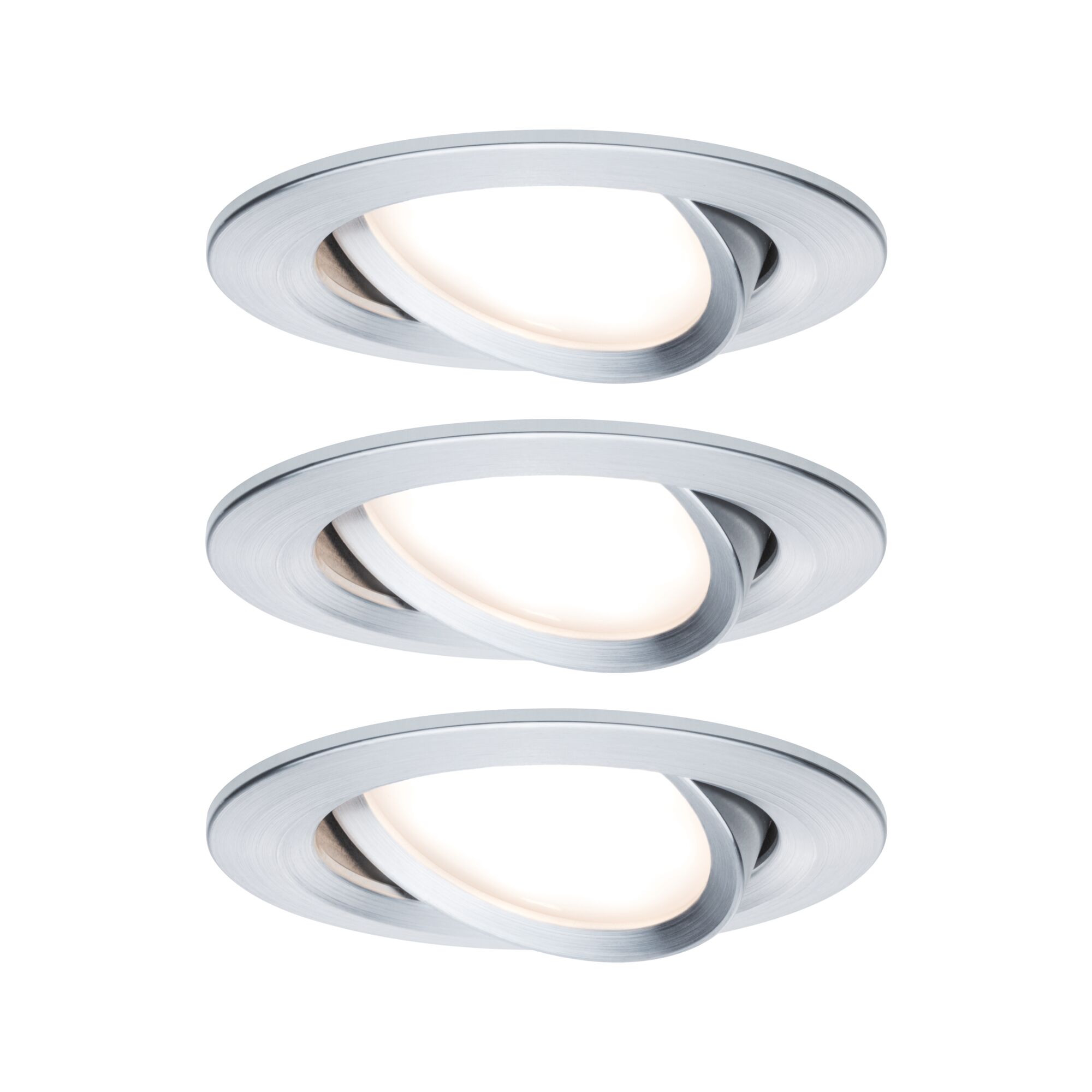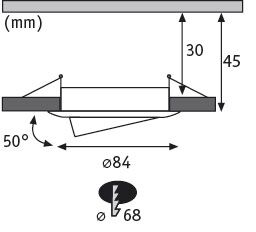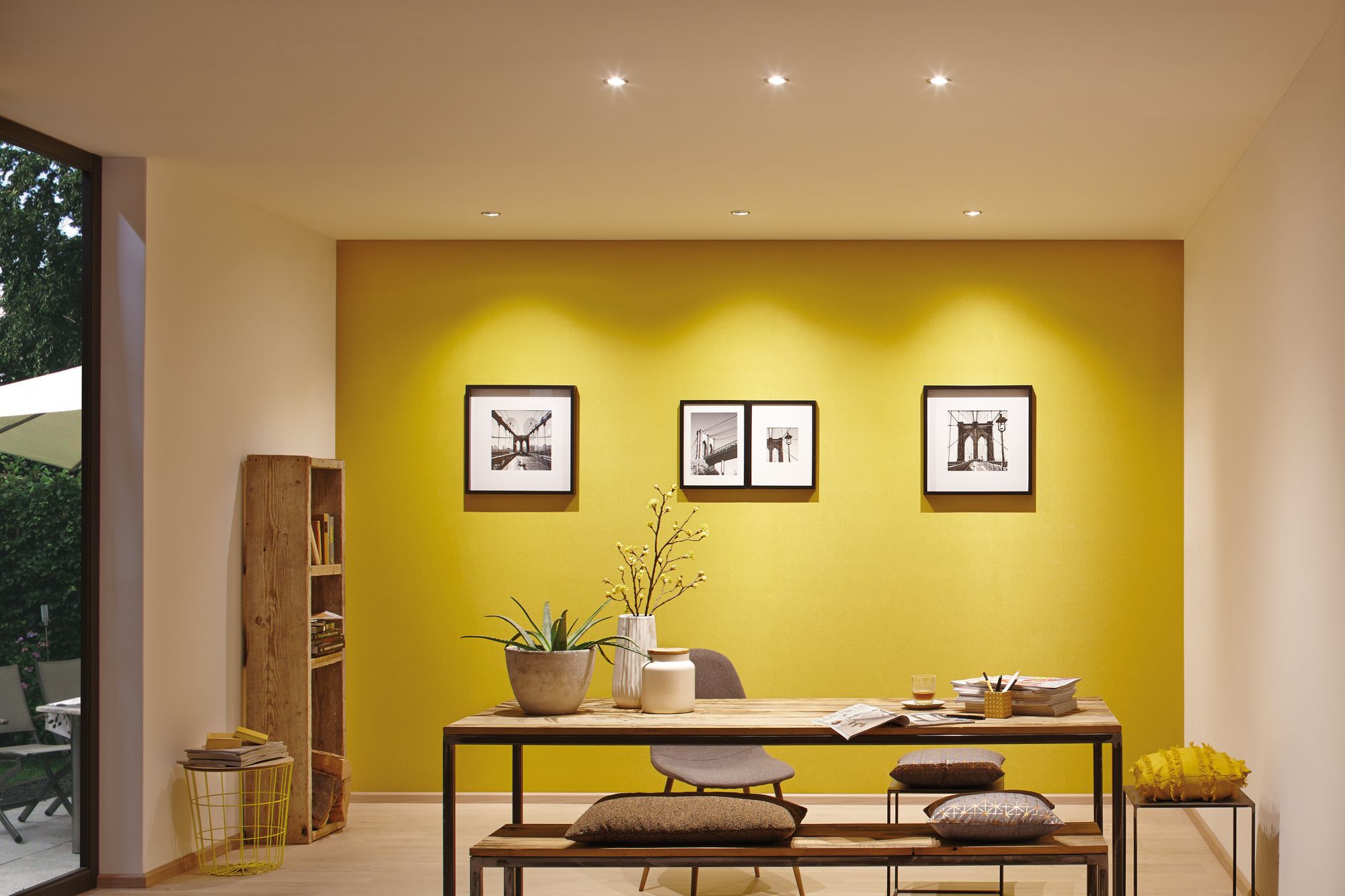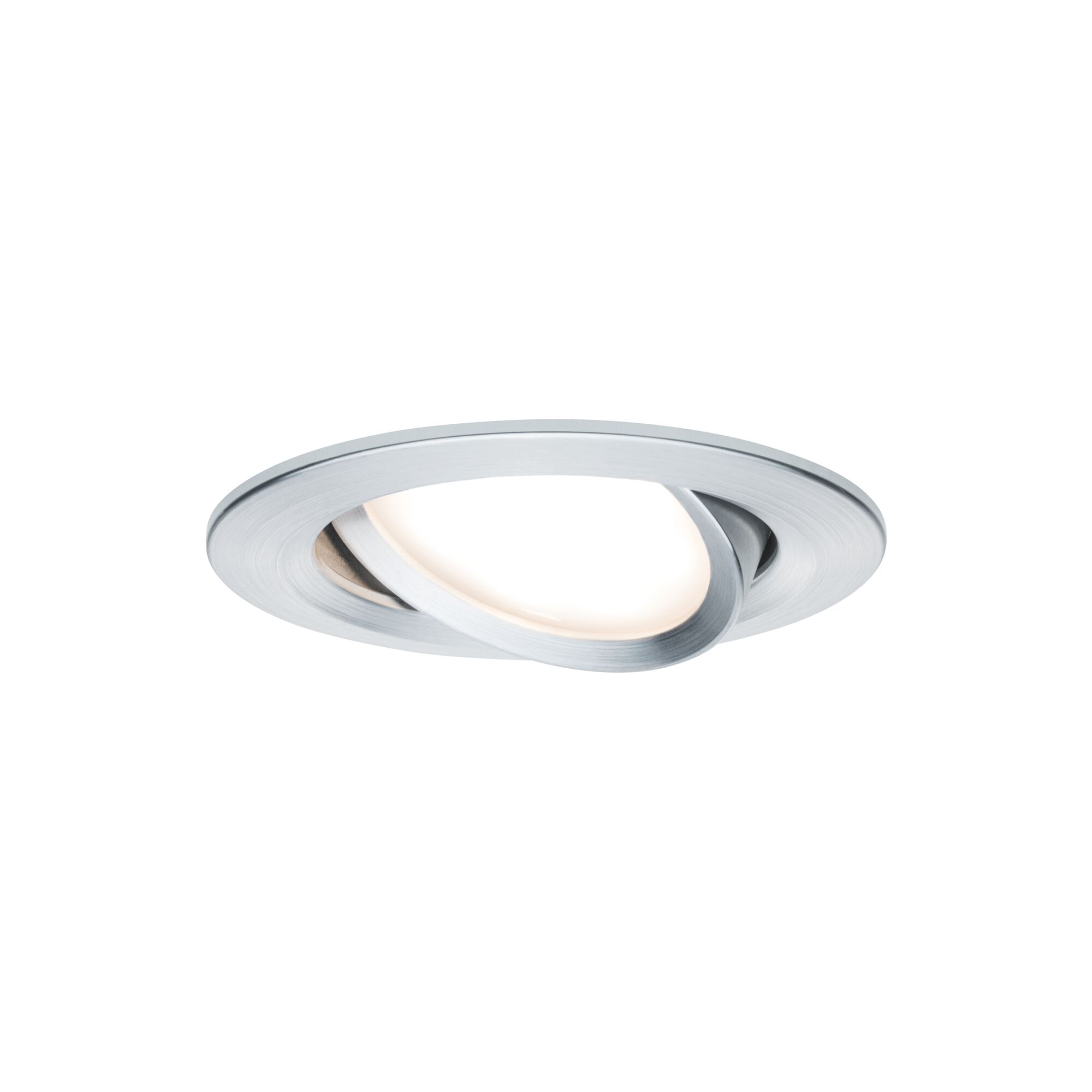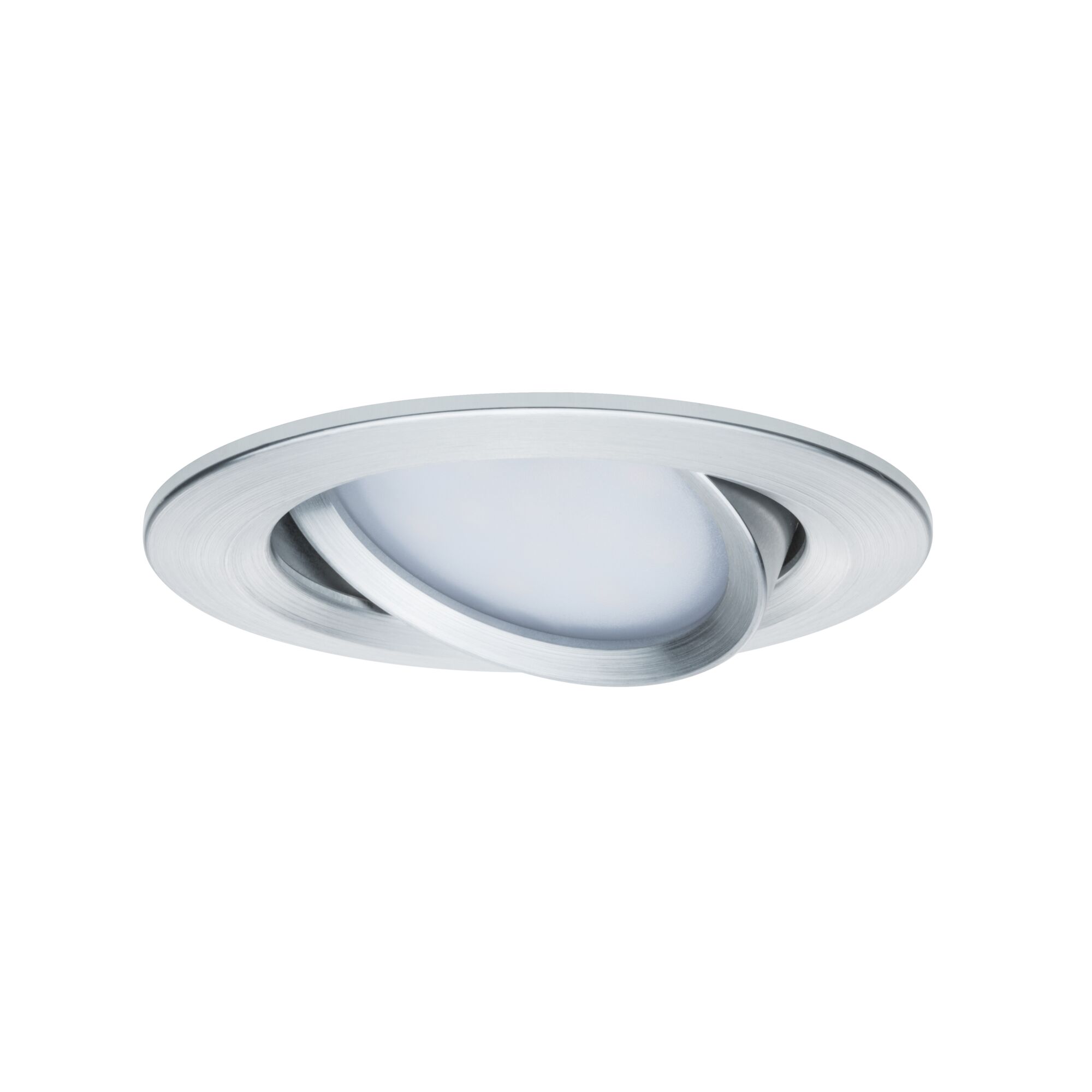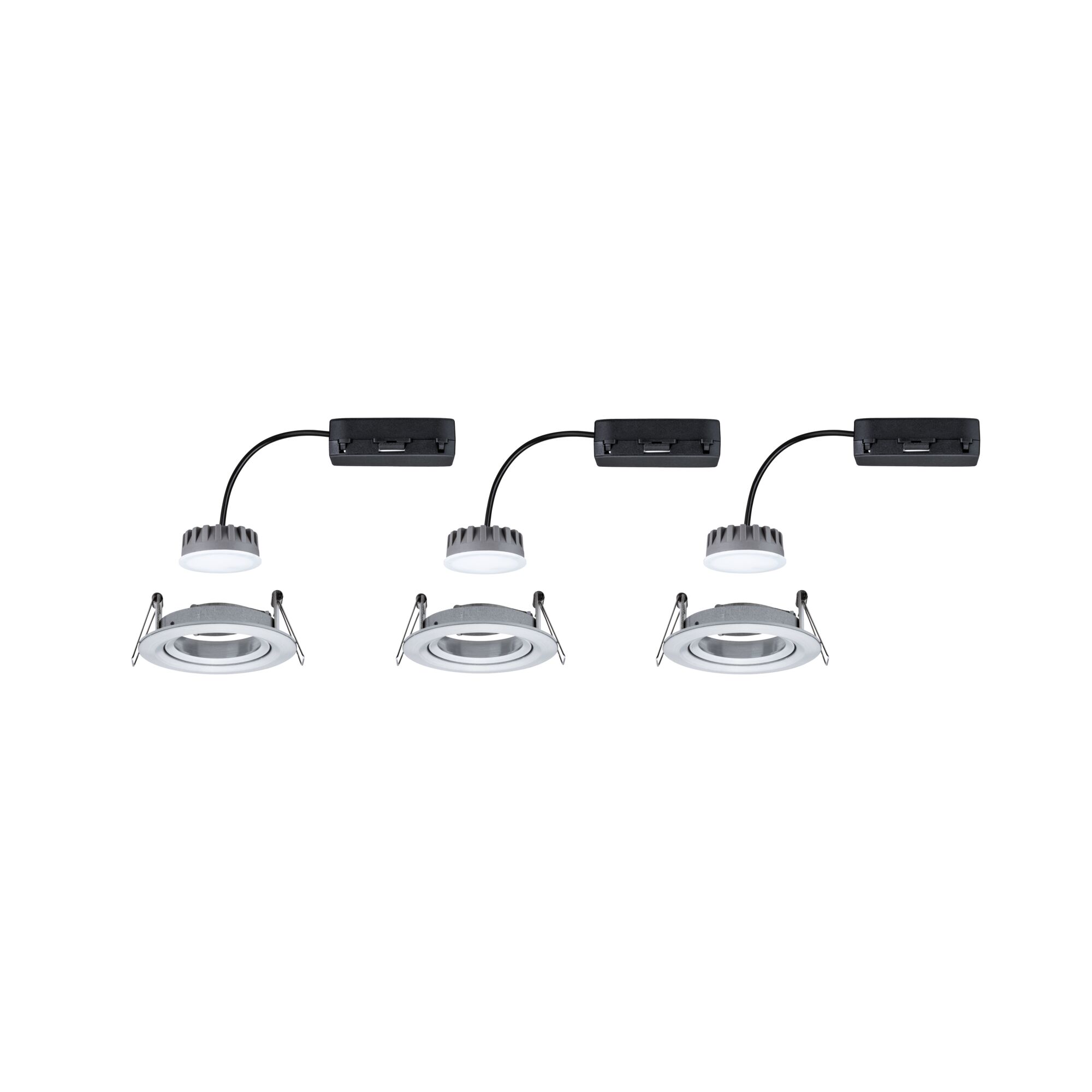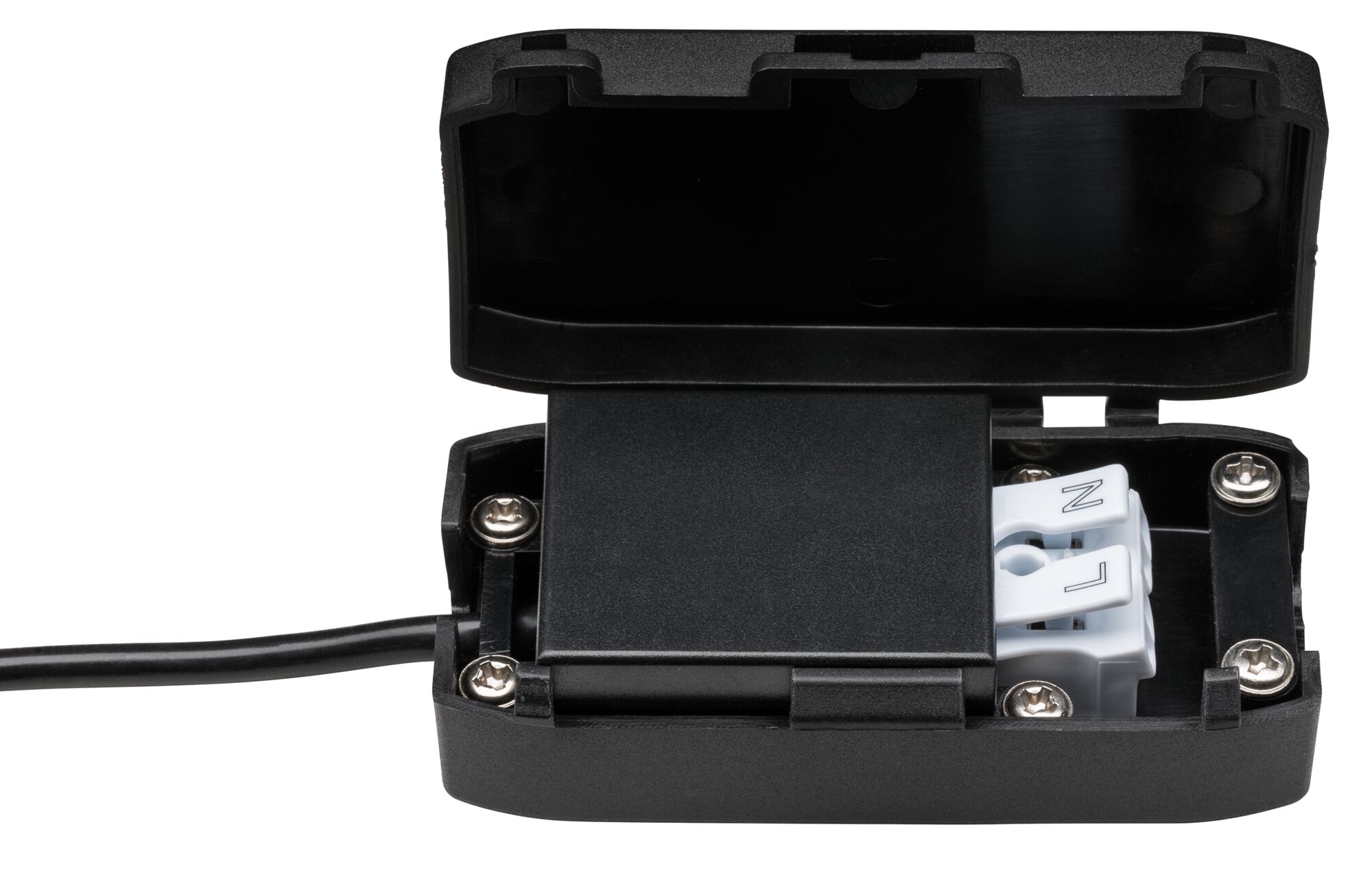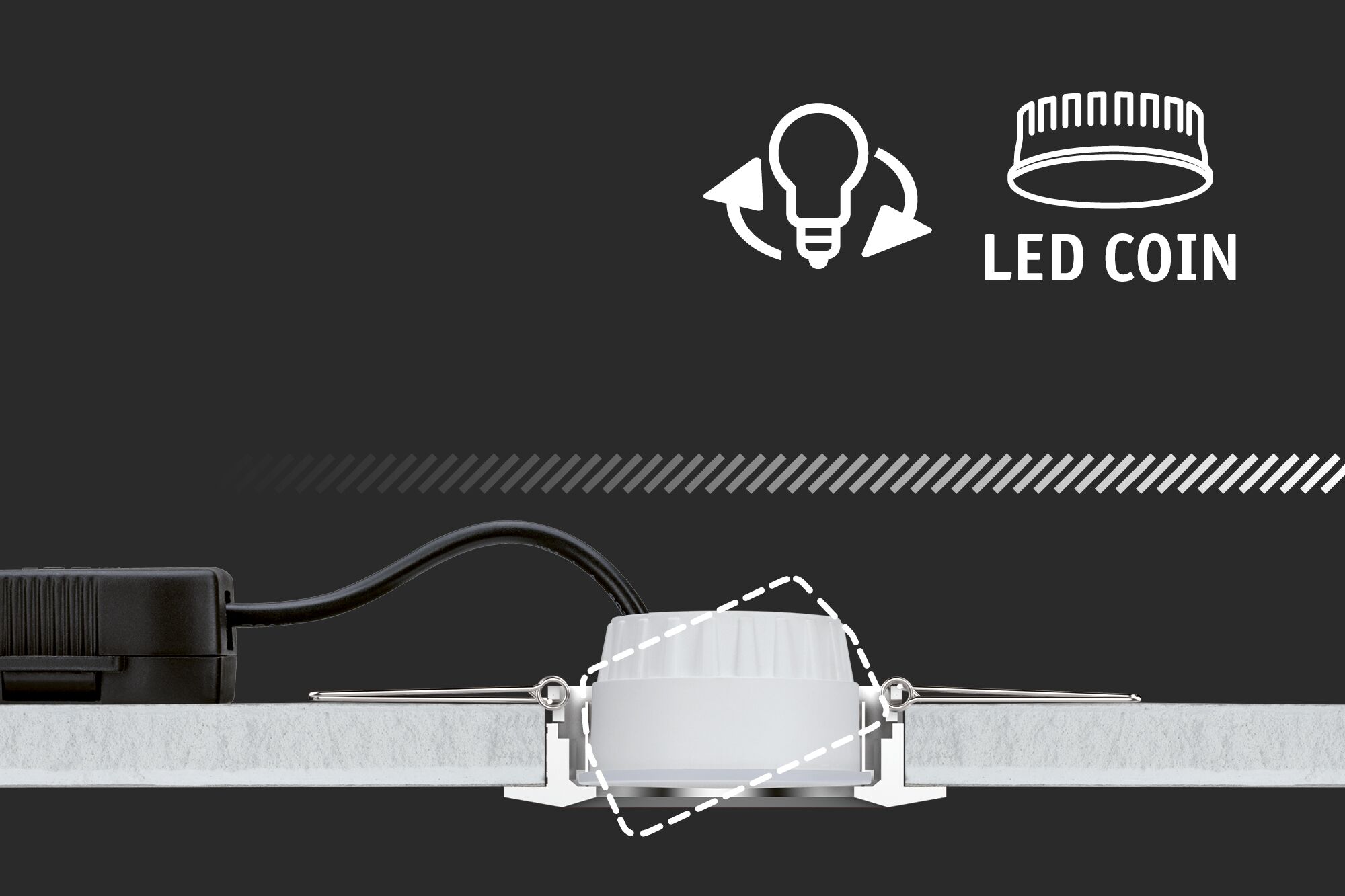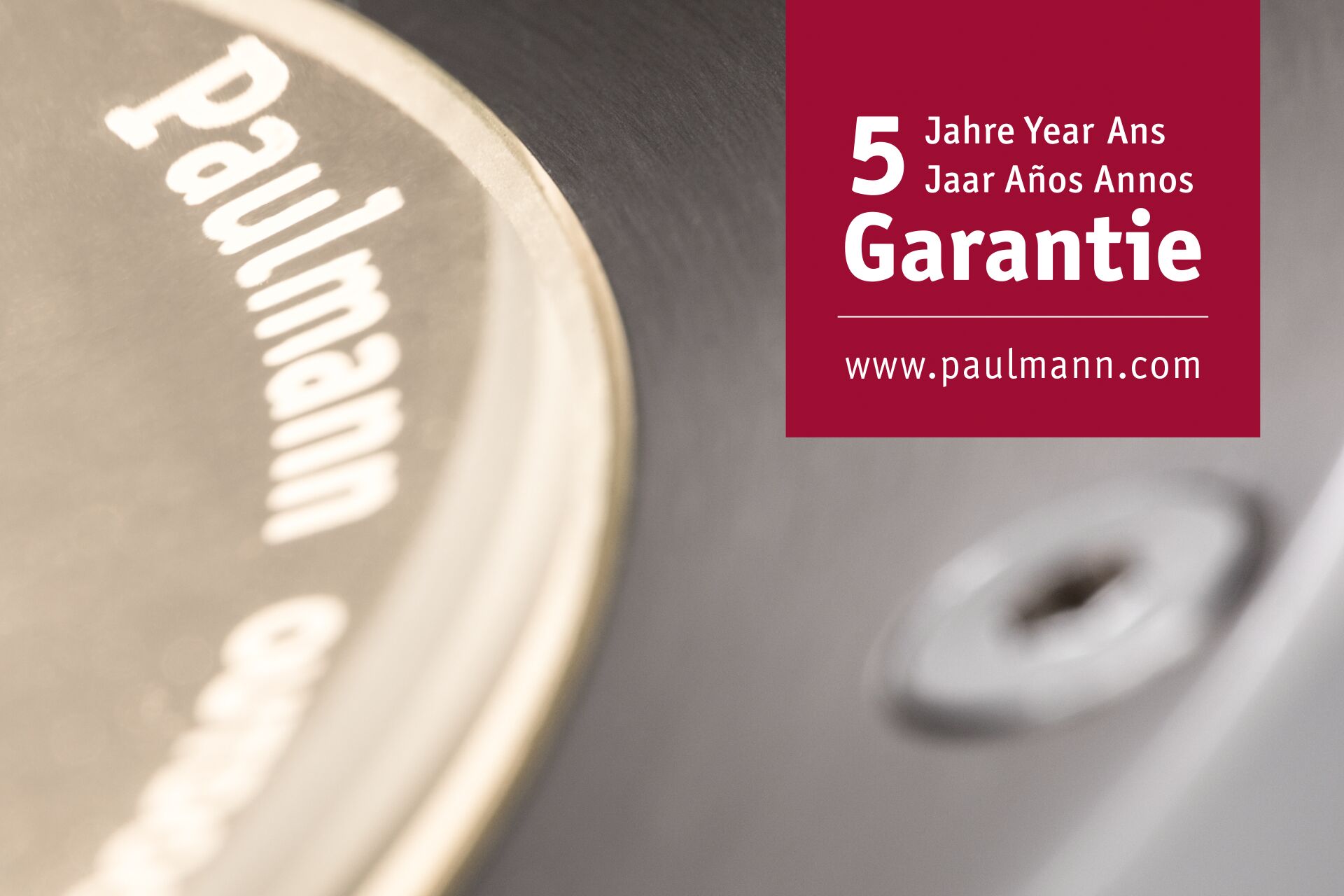 Set of 3 luminaires incl. LED module
Color temperatur: 2700K - Warm white
With satined protective glass
LED Recessed luminaire Nova Plus Coin Basic Set Swivelling round 84mm 50° Coin 3x6W 3x470lm 230V dimmable 2700K Turned aluminium
The round Nova Plus recessed luminaires (3-piece set) in Turned aluminium with a replaceable LED coin are suitable for new installations, as well as for replacing existing installations. They are exceptionally flat, and can therefore be installed in ceilings with a cavity of only 30 millimetres. As the single luminaires can be easily linked together with quick clips, the installation is quick and easy. The dimming function lets you adjust the brightness according to your needs and emits a warm white work light and cosy mood lighting in one. Thanks to the swivelling function, the spot can be individually directed.
Set of 3 luminaires incl. LED module
Color temperatur: 2700K - Warm white
With satined protective glass
Very flat – can also be mounted in small cavities of only 30 mm depth
With swivelling spots for ideal illumination
For 230 V direct connection
IP protection: IP23 - spray-protected
Dimmable
Incl. junction box with double quick clamp for feeding through wires
Dimension
Depth of hollow wall
30 mm, 30 mm
Mounting depth
45 mm
Ø
84 mm
Mounting hole
68 mm
Form
round
Design and Material
stainless
stainless alu
Colour
Turned aluminium
Material
Aluminium zinc
Installation
can be used with the following dimmers
RC Merten MEG 5136-0000, RLC Müller Paladin 873 030 LED, RC Busch-Jäger 6513U-102
Installation site (recommendation)
Ceiling mounting
Energy consumption
energy efficiency (A to G)
G
Service life
lifetime
30.000 h
Light Characteristics
Colour temp.
2700 K
Beam angle
120 °
Useful luminous flux
470 lm
color temp
2.700 K
colour consistency
SDCM 6
Color rendering index
> 80 Ra
Rated luminous flux (Lumen)
3x425 lm
Lamp Features
Component parts
6 W
Swivel range
50 °
Technique
LED
Socket
Coin
IP protection
IP23 ceiling mounting
Dimmable
with dimmer R+C f.elect.trafos+230V bulbs
Incandescent Equivalent
43 W
Inclusive lamp
✓
Number of component parts
3x
protection class
protection class II
Replacable
2 Lightsource is replaceable without damage the lighting fixture by electrician.
Labelling
MM symbol
MM symbol
WEEE-Reg.-No
DE 39236390