LED Panel
Velora
round 400mm 3000K dimmable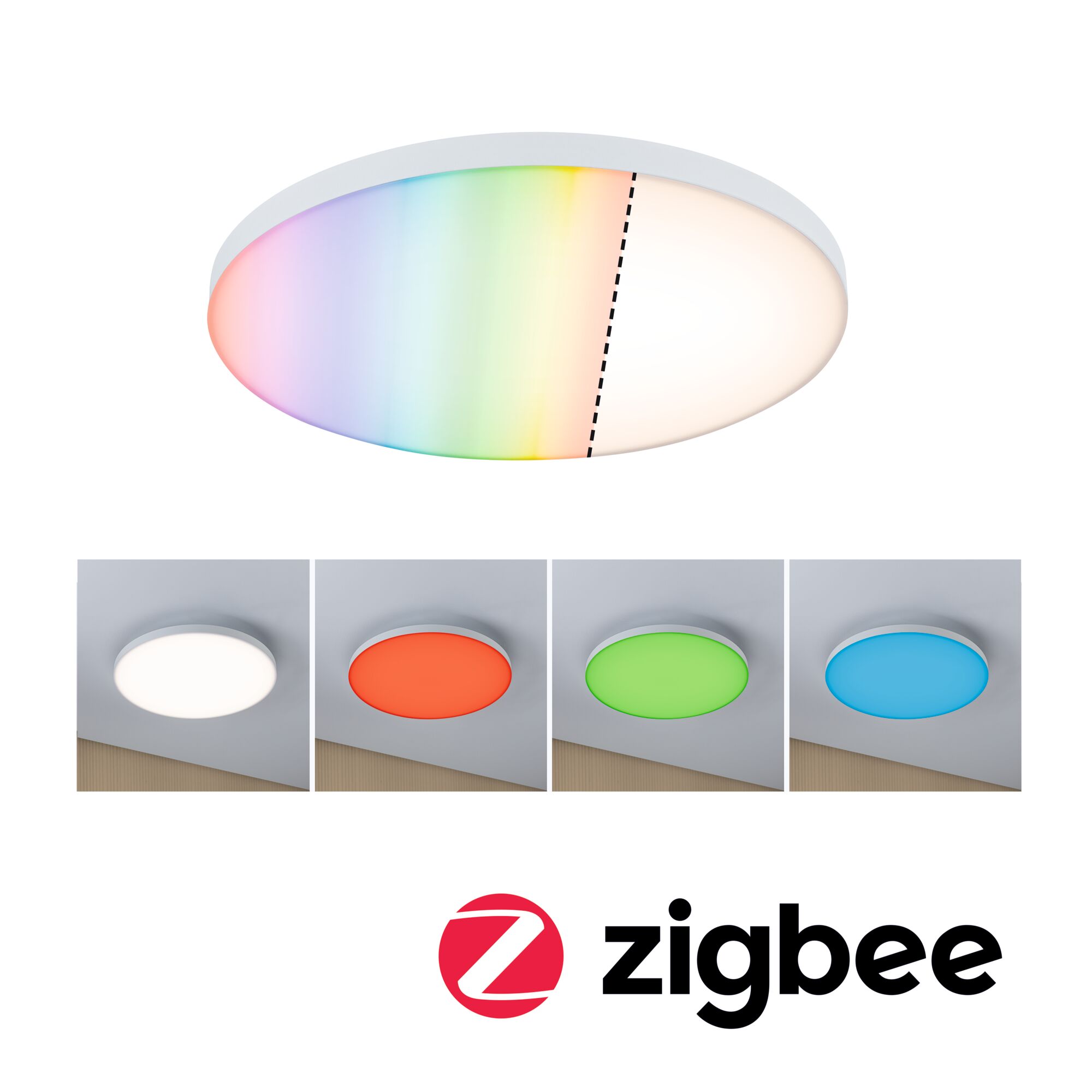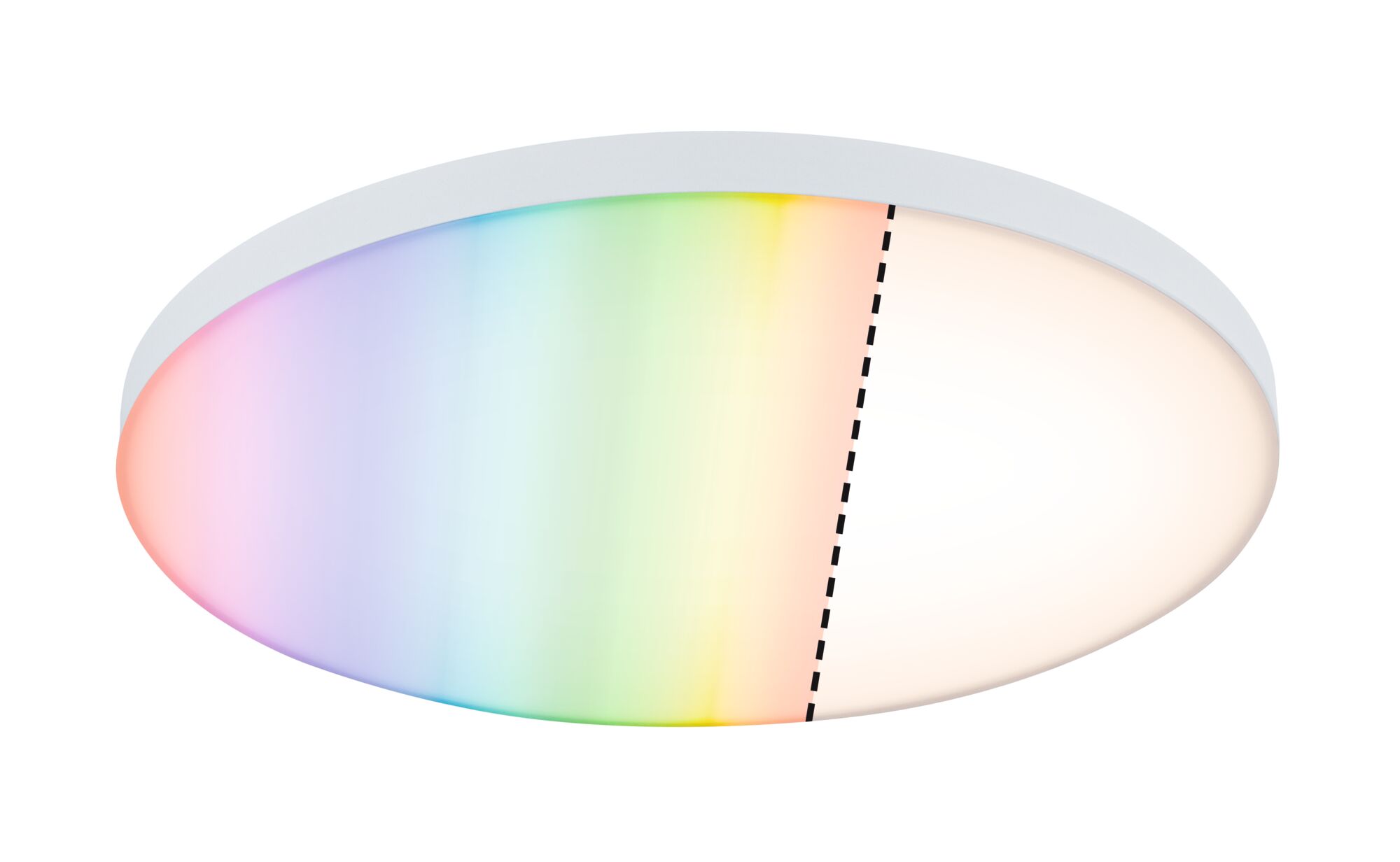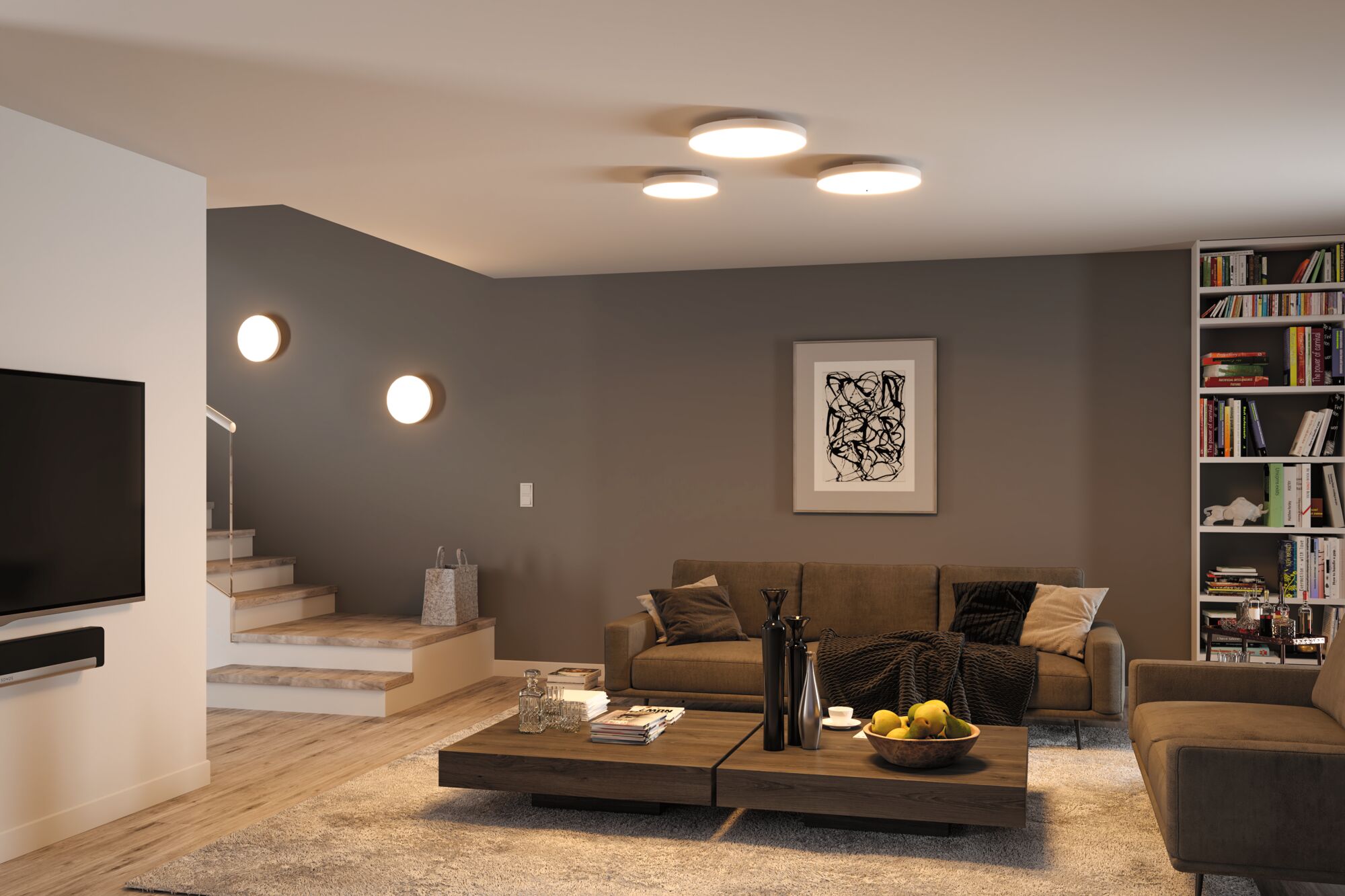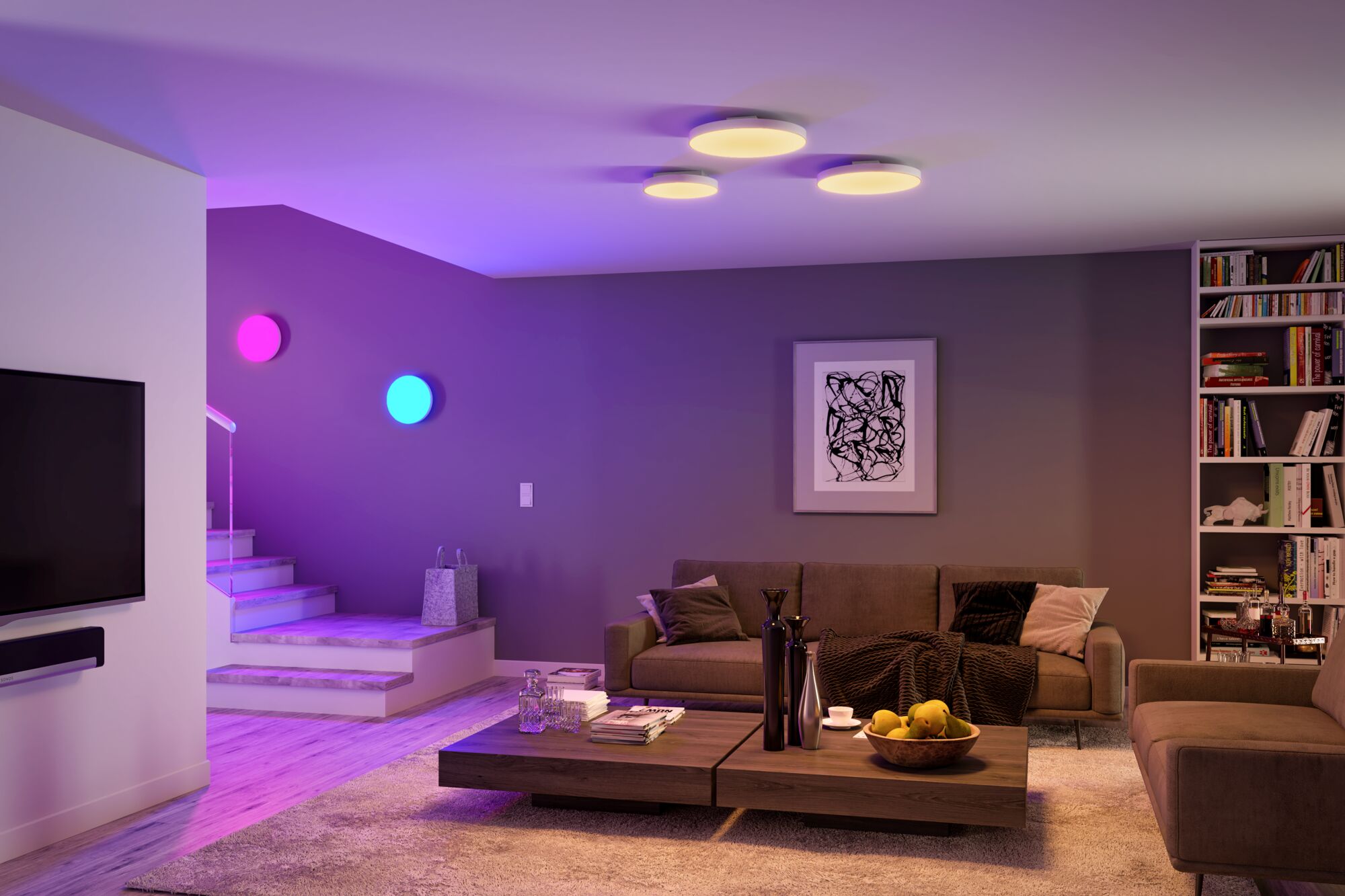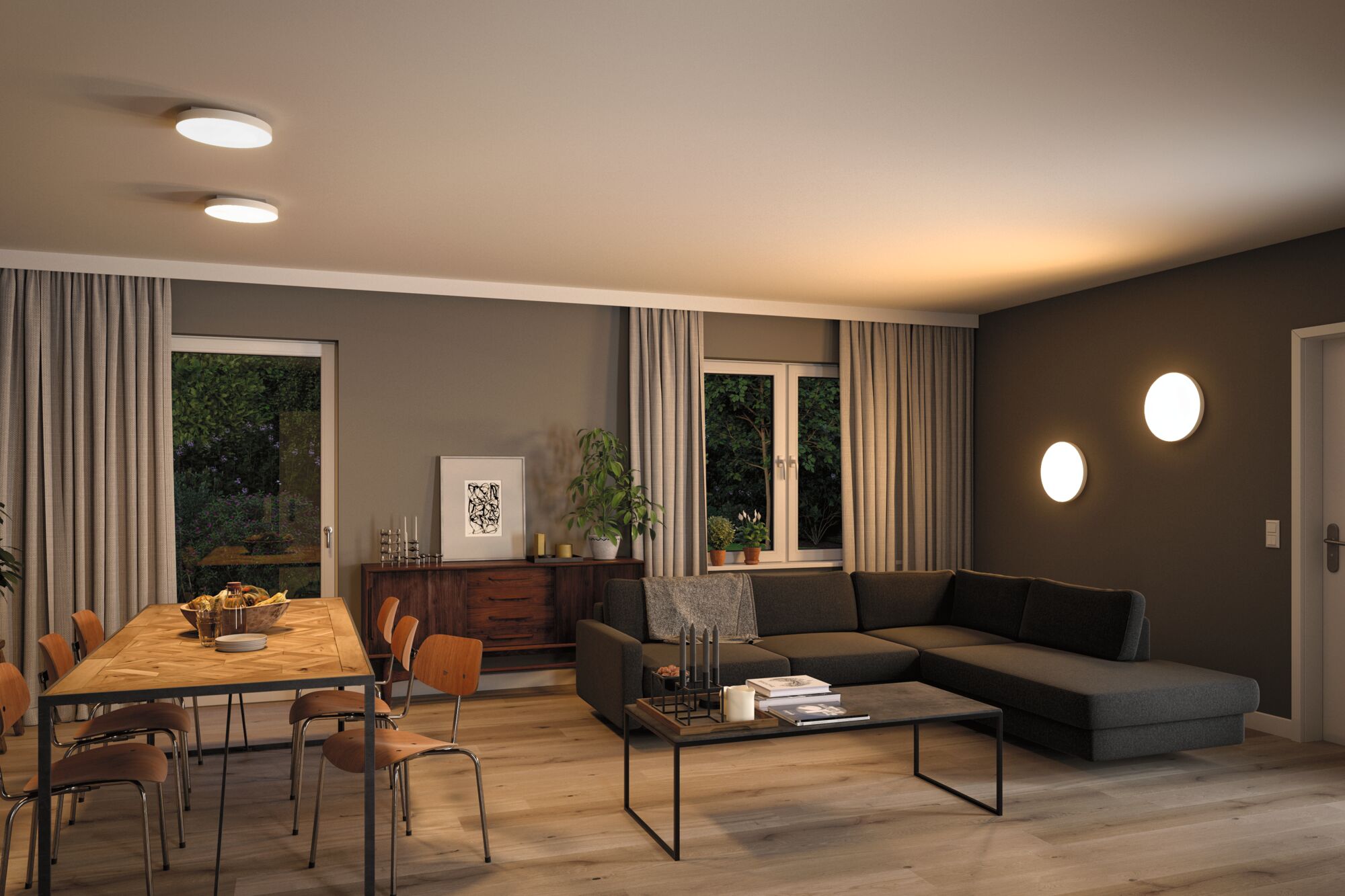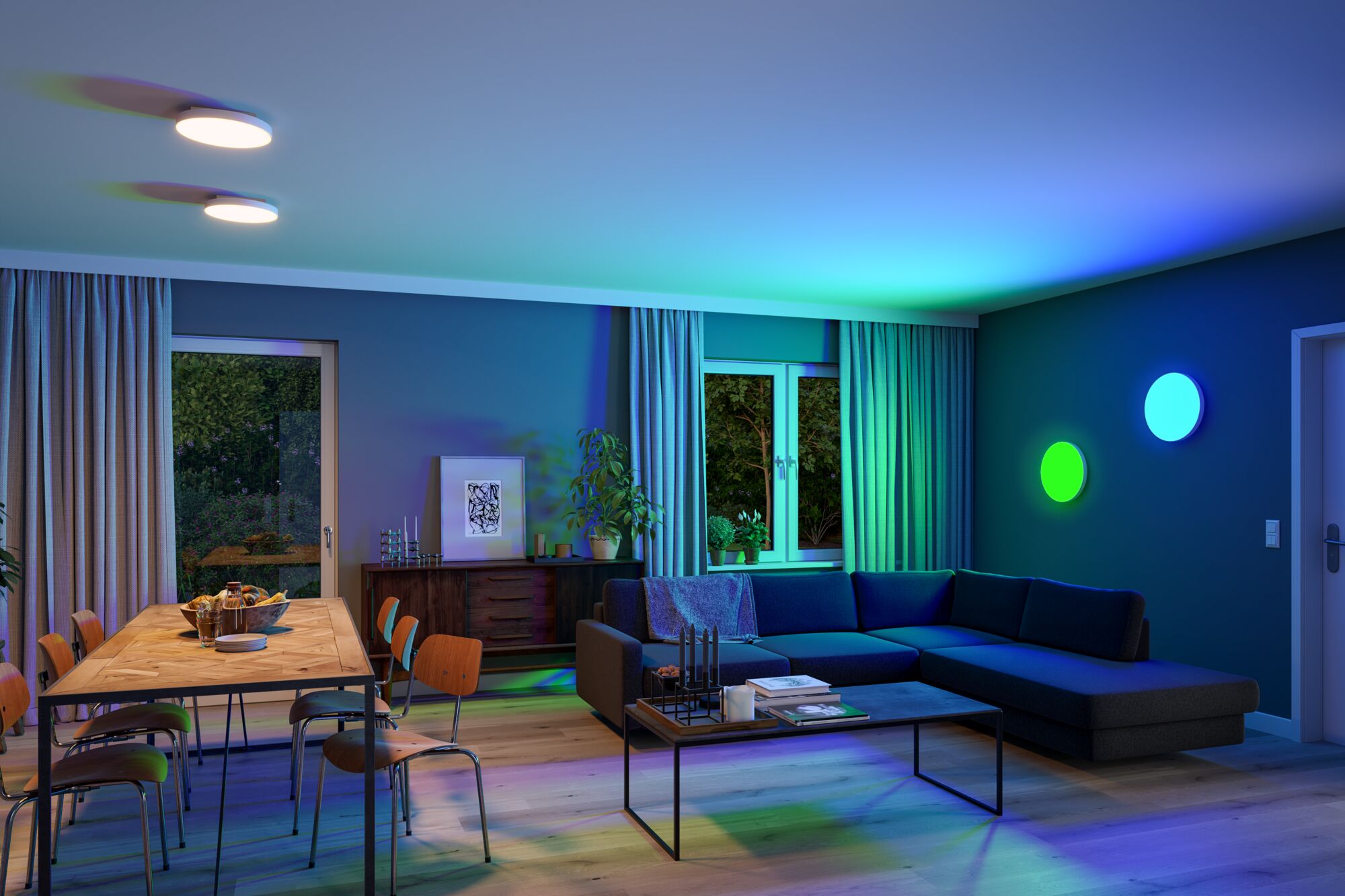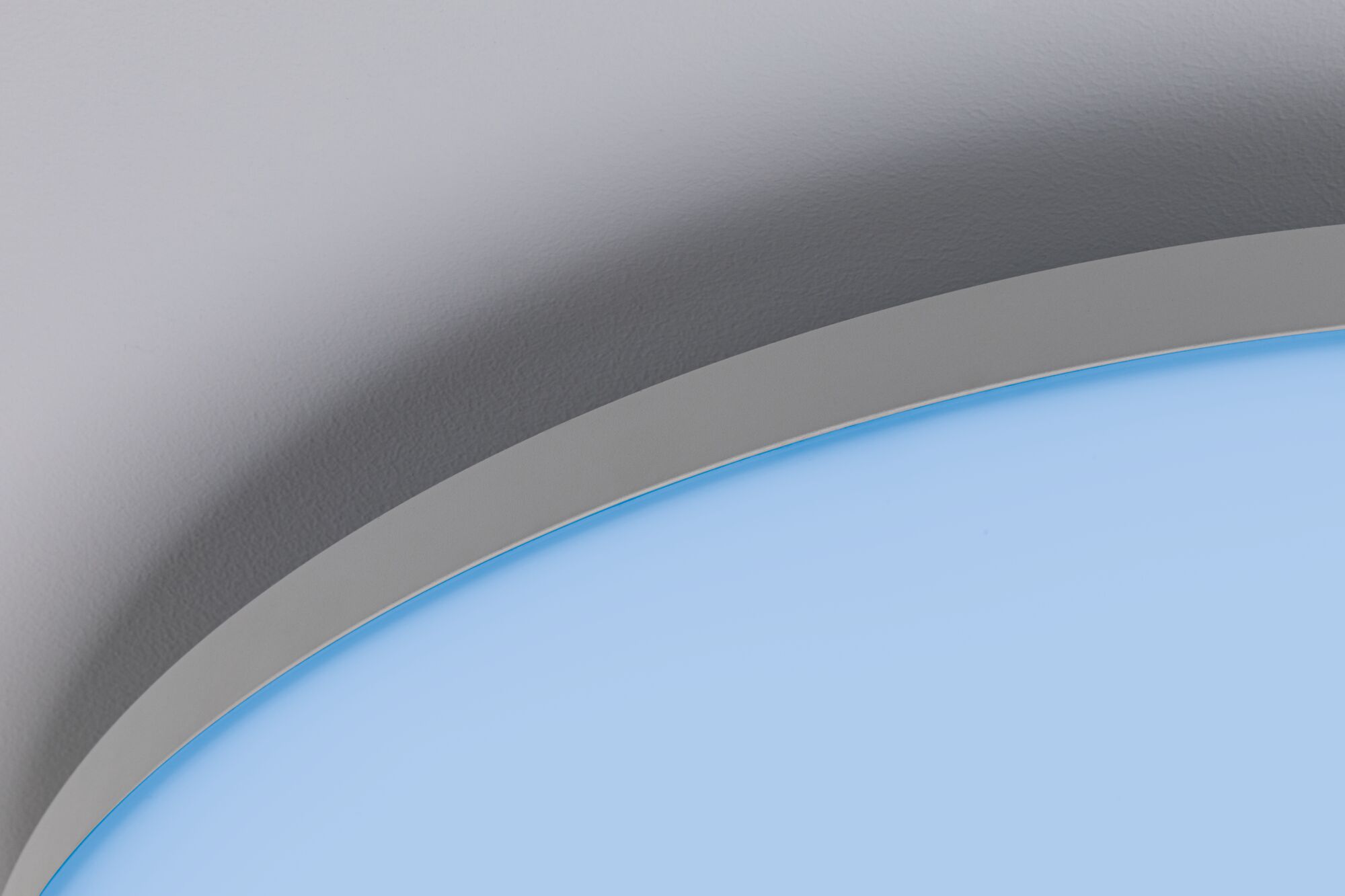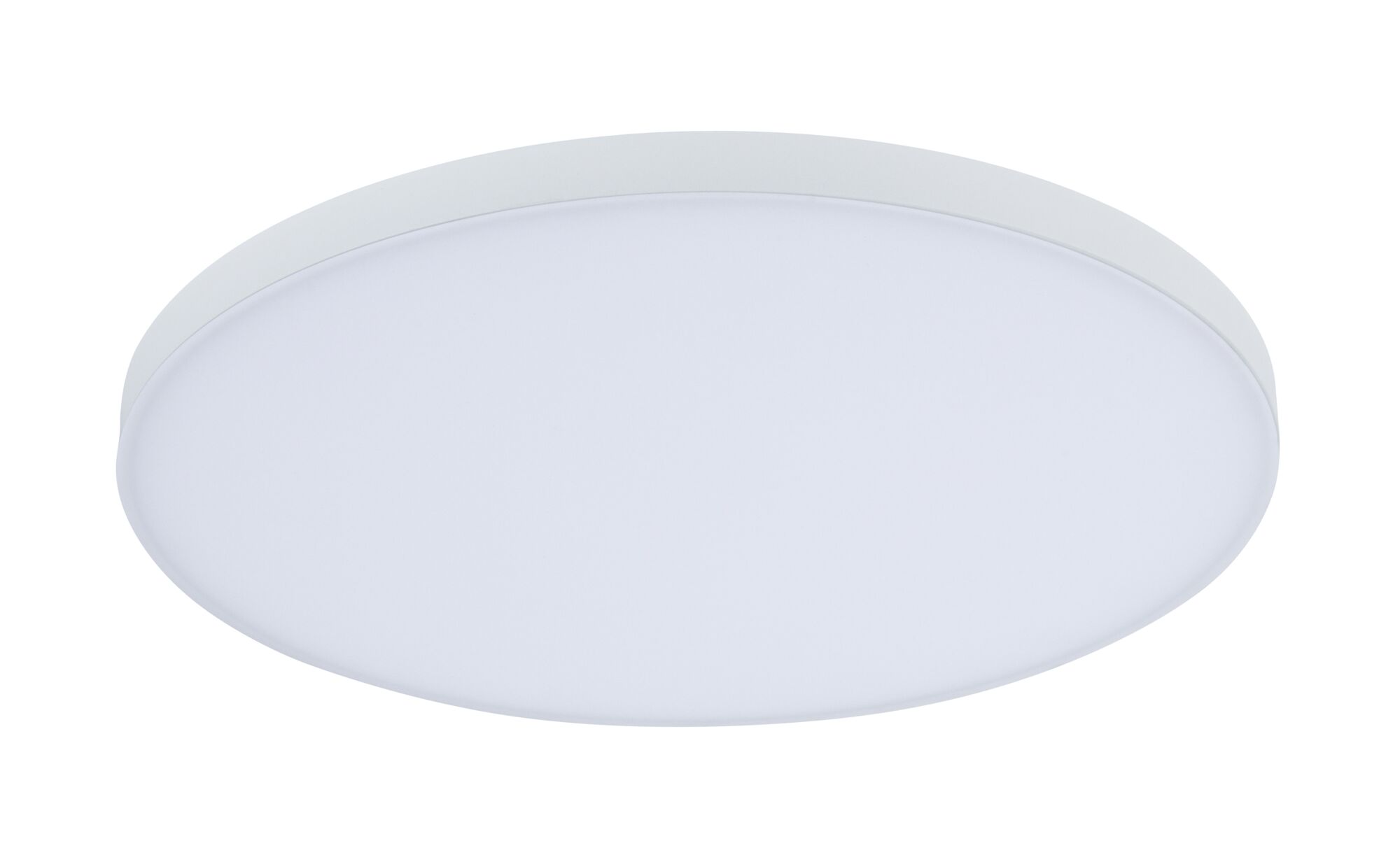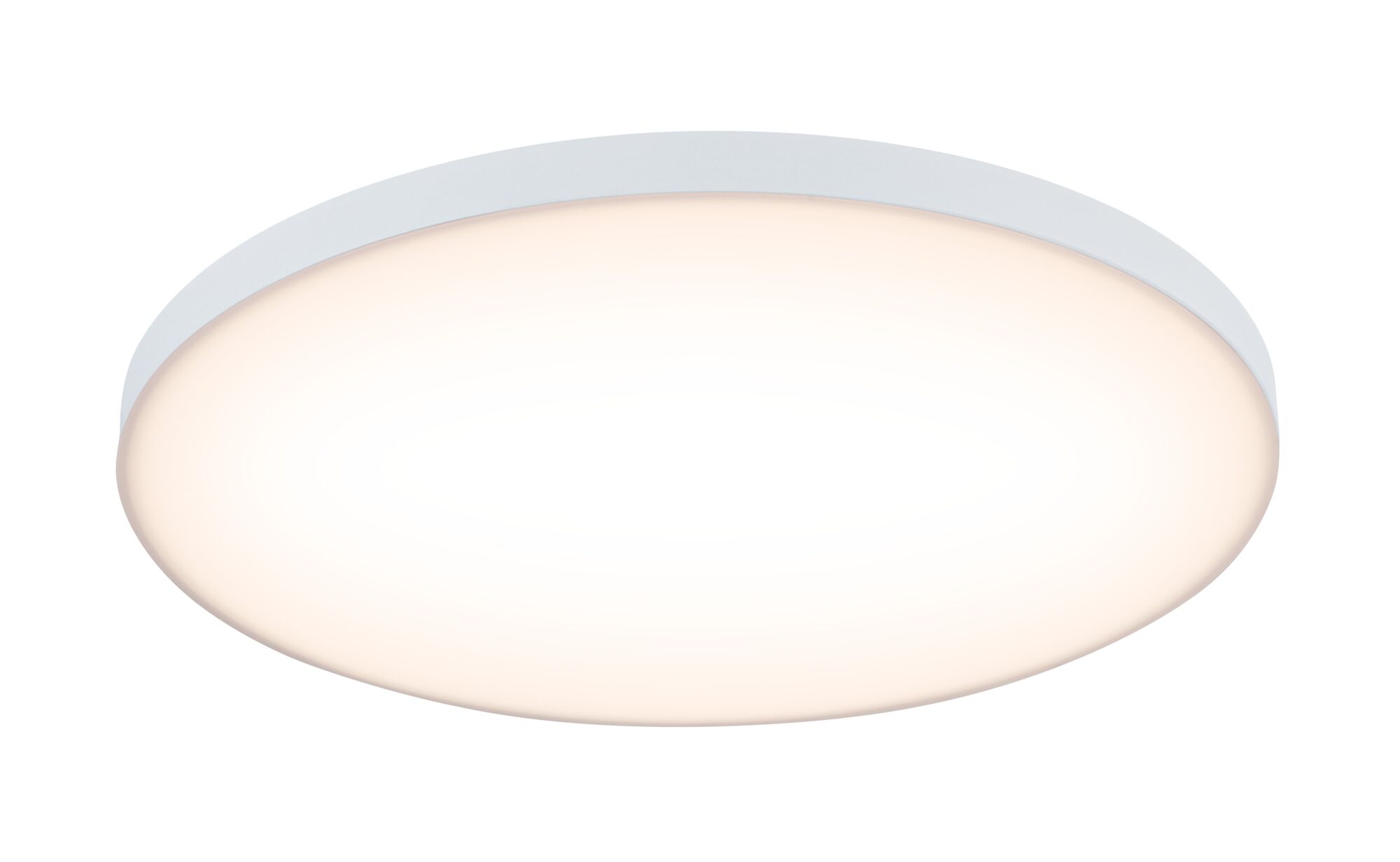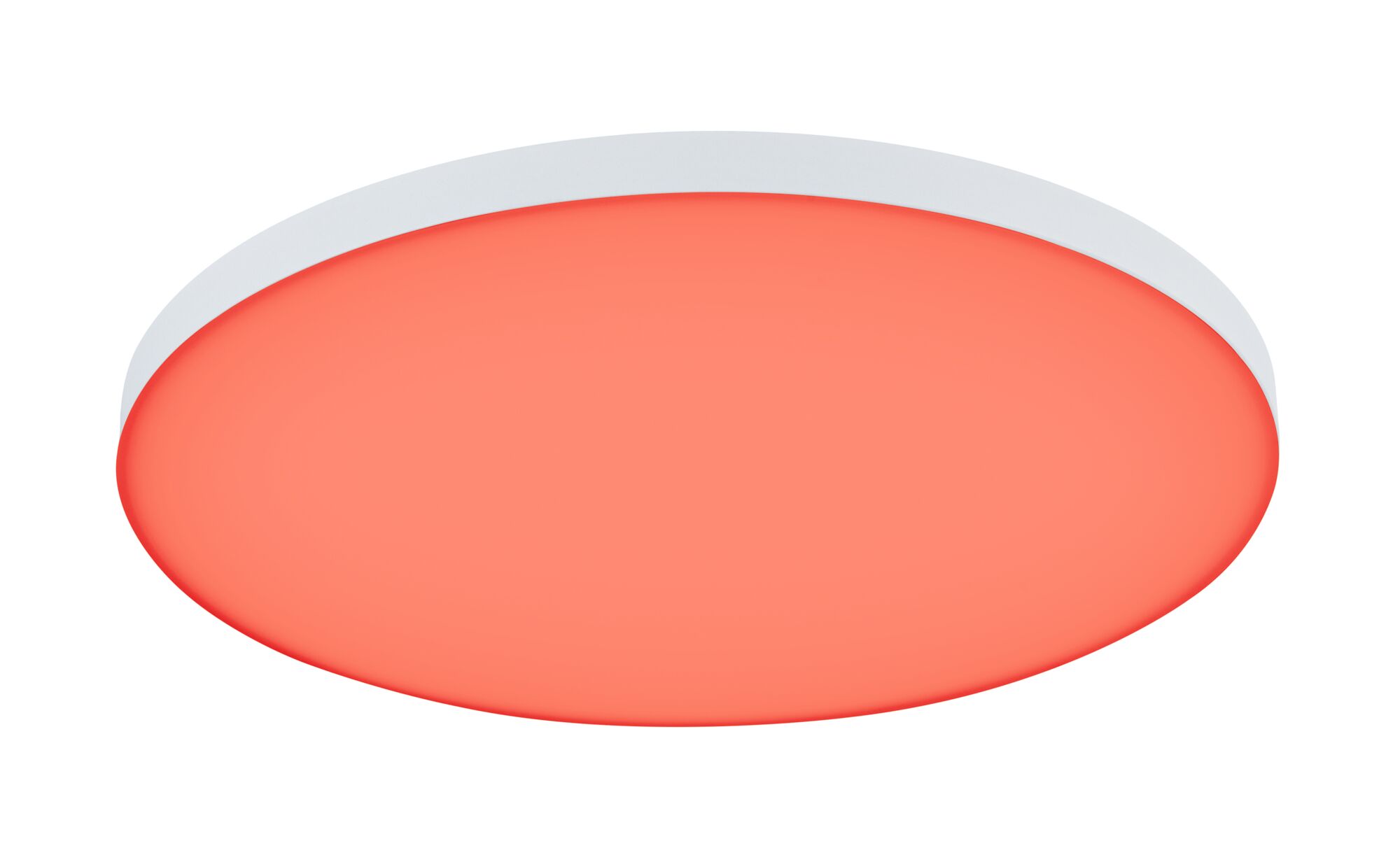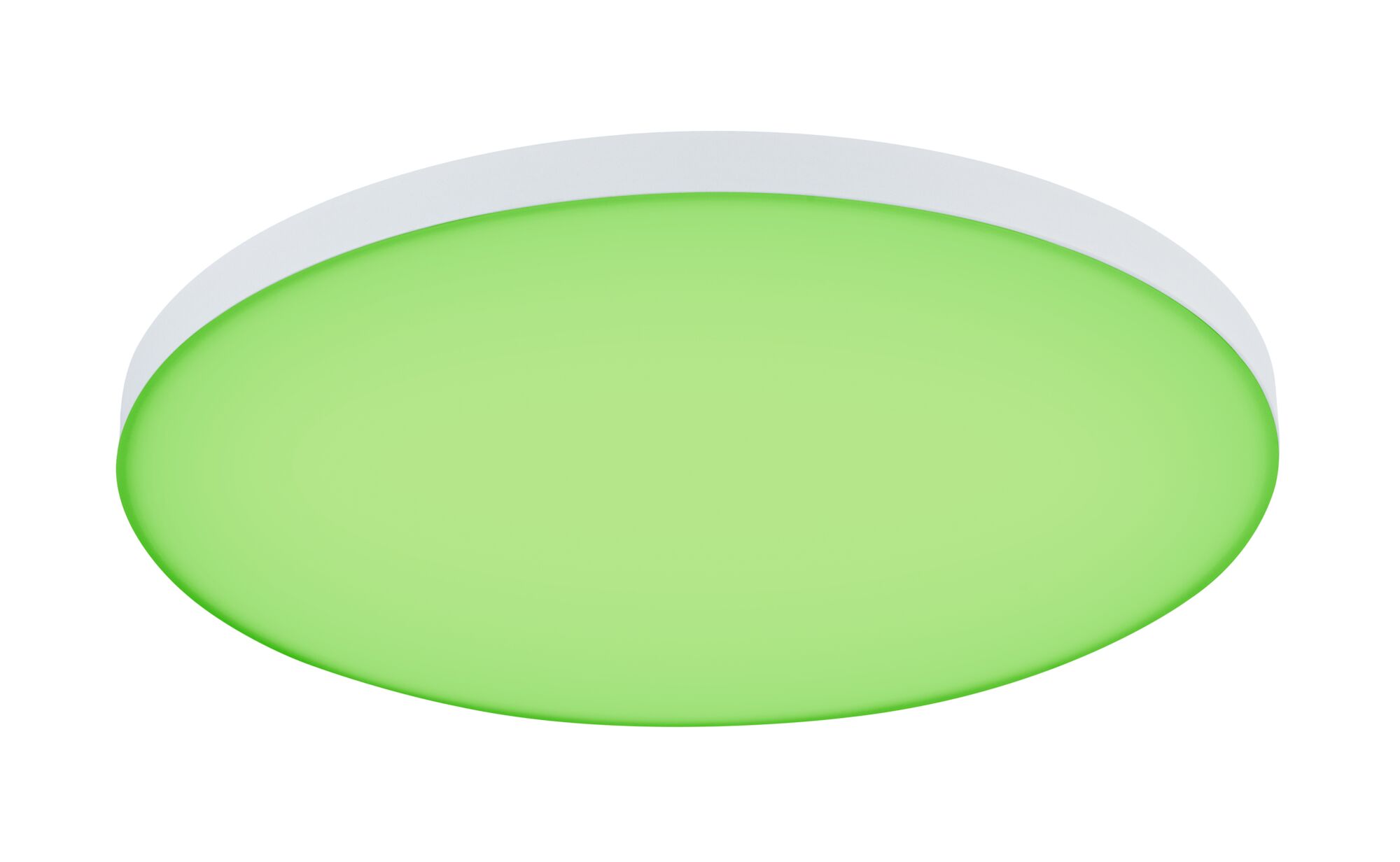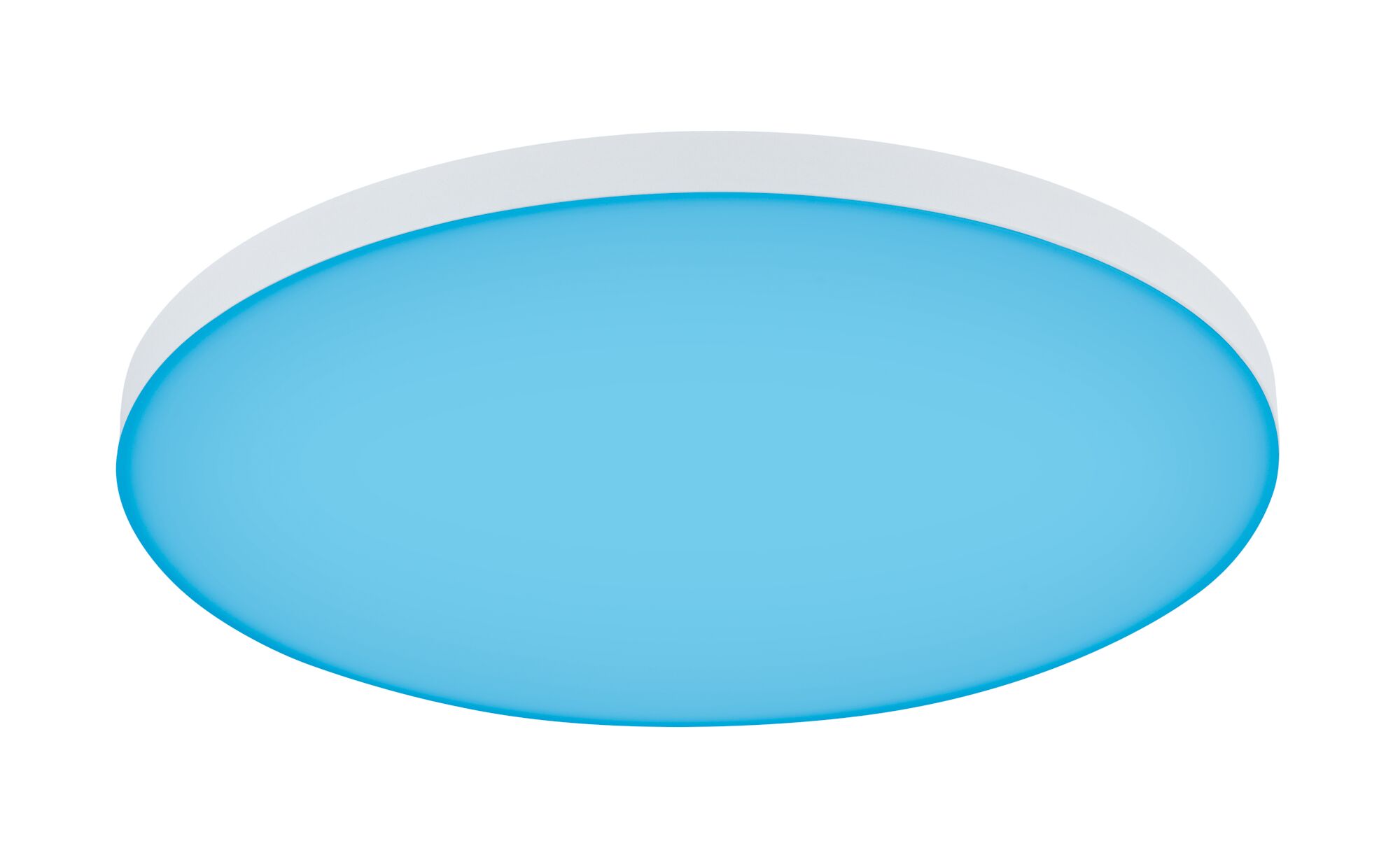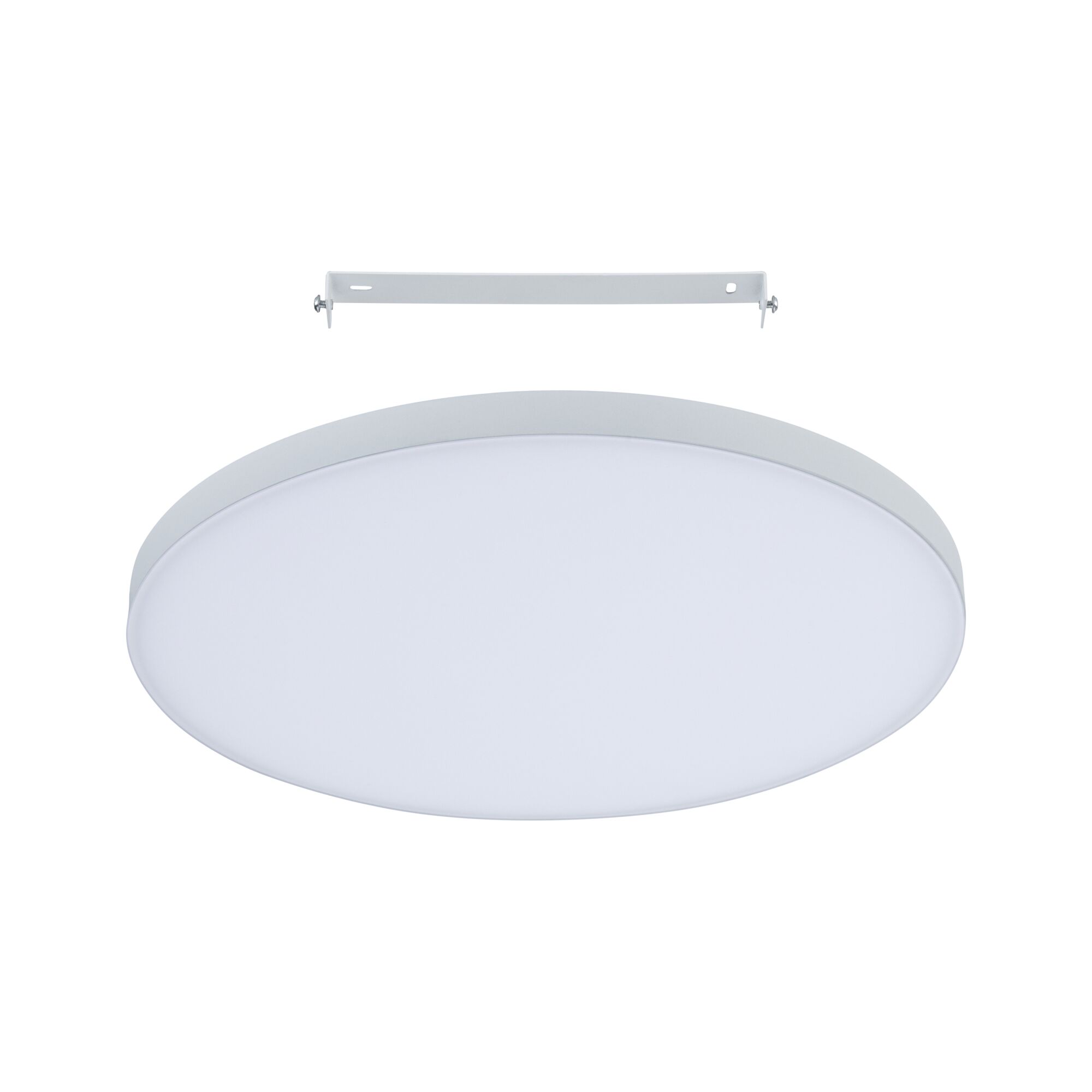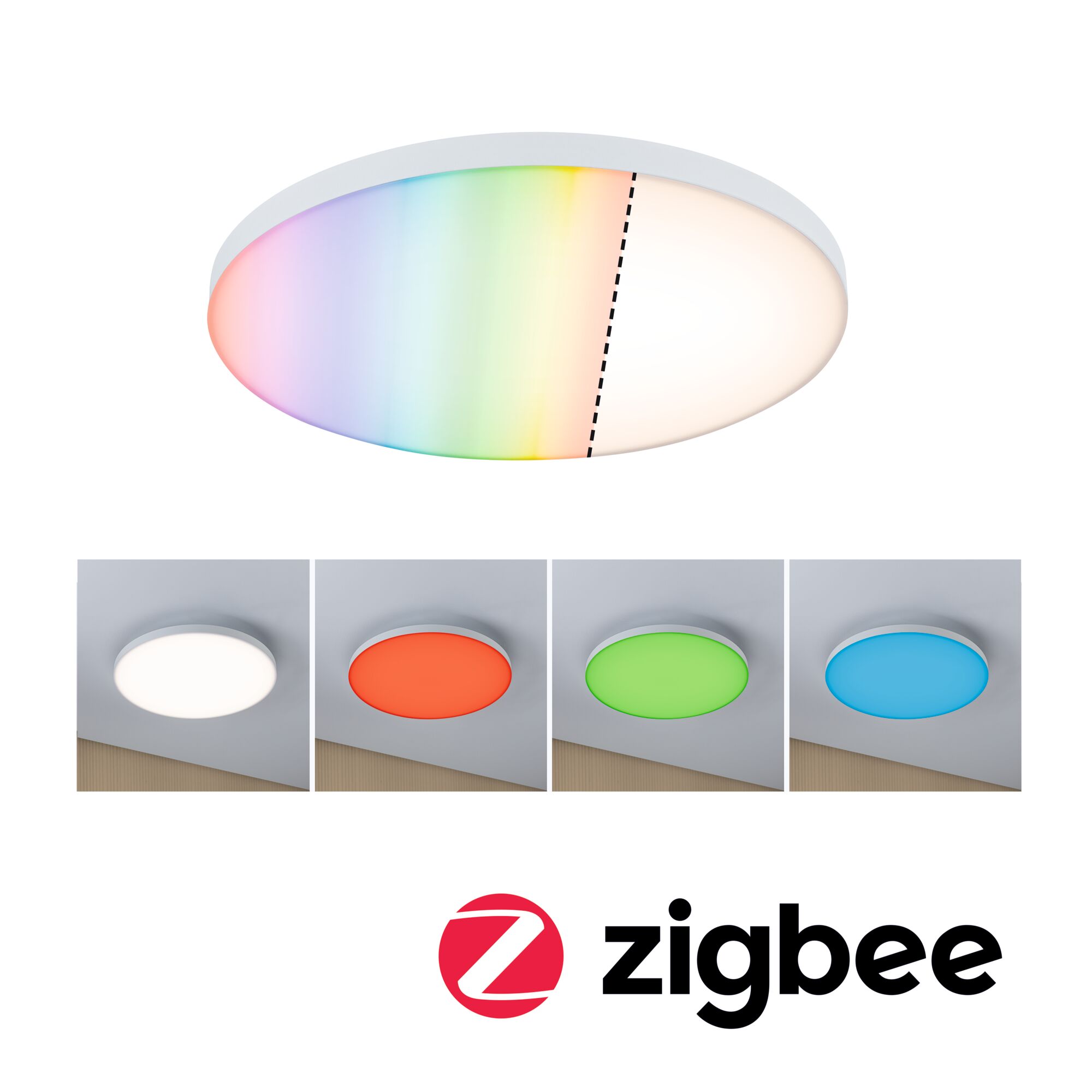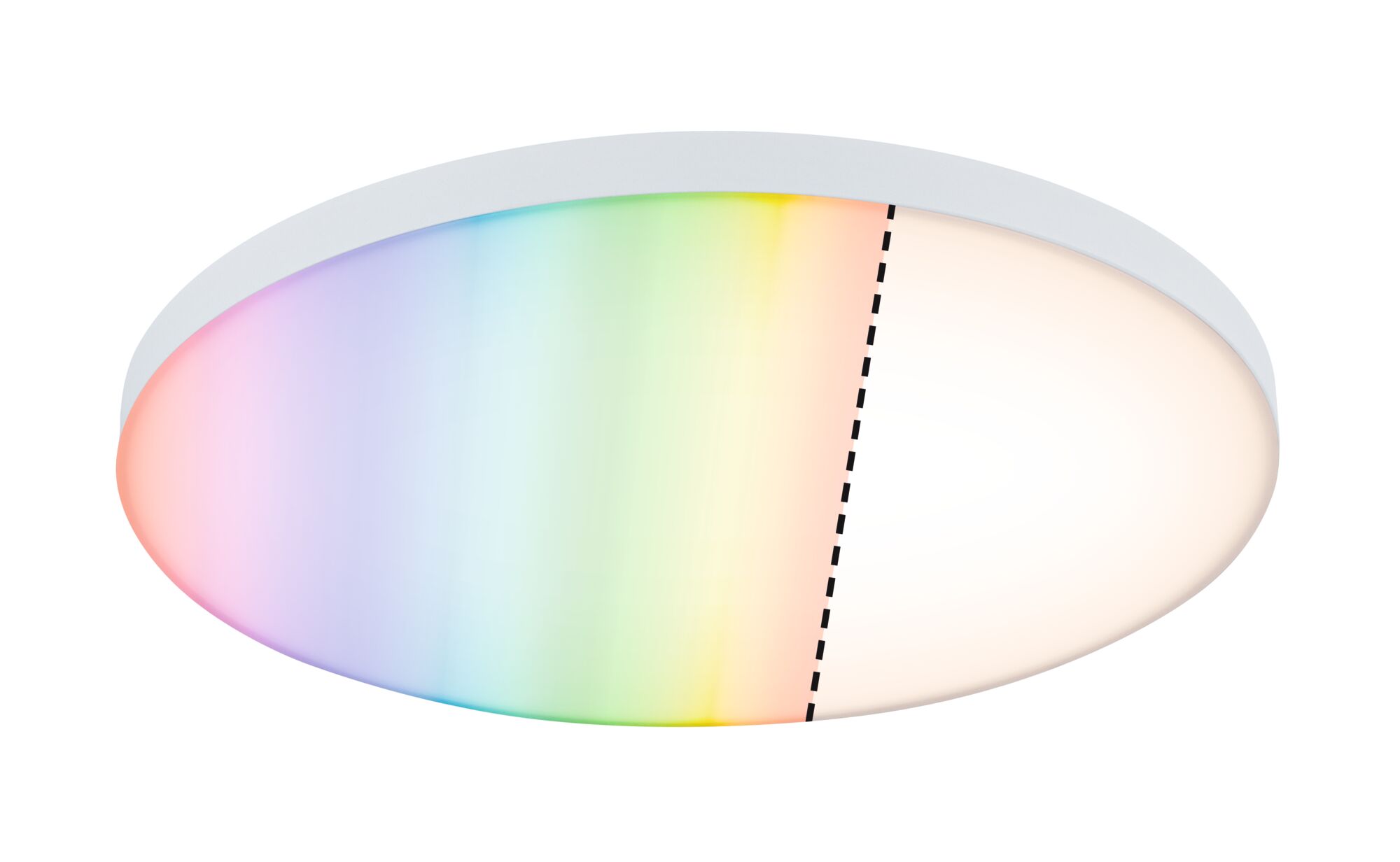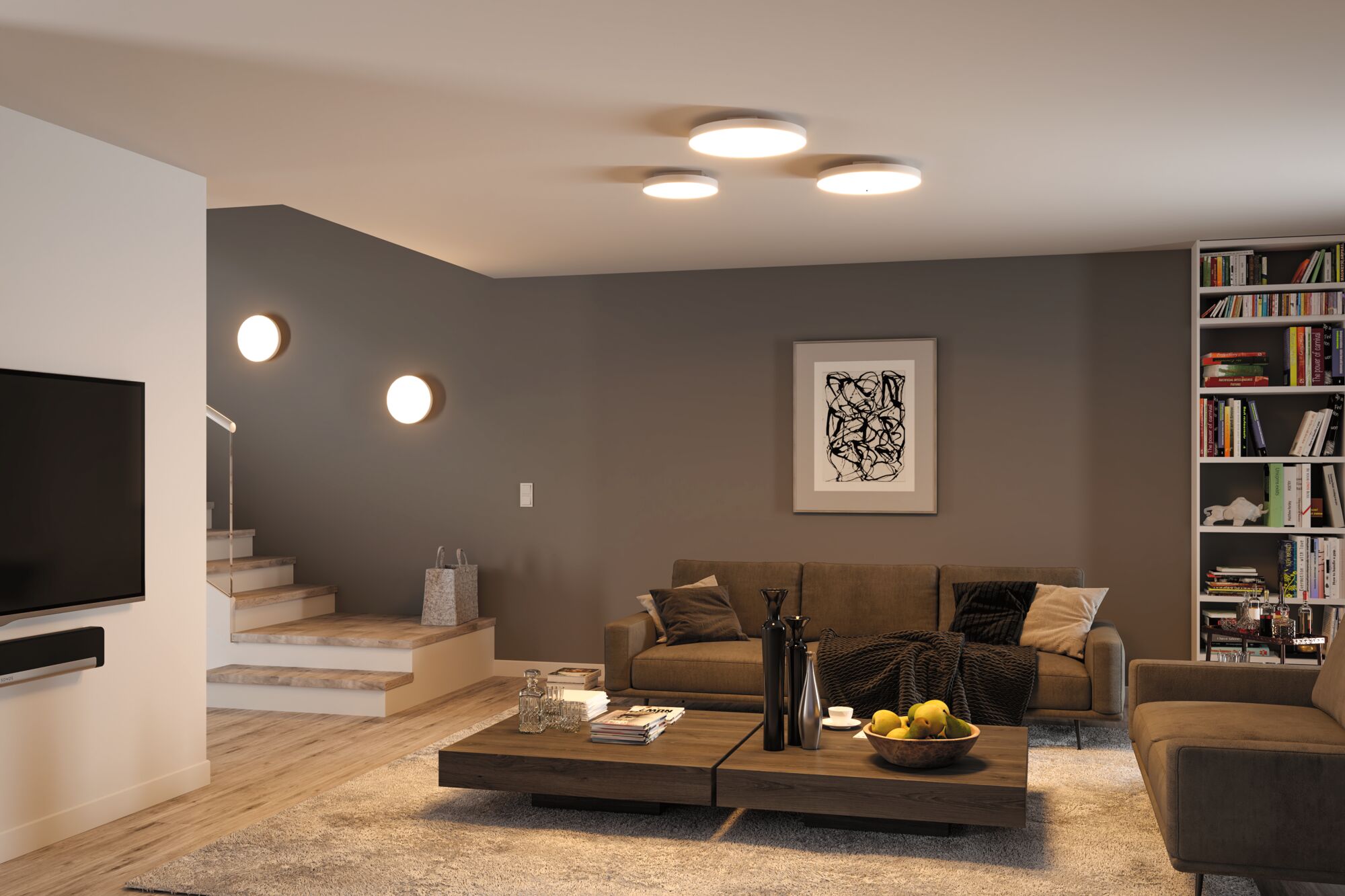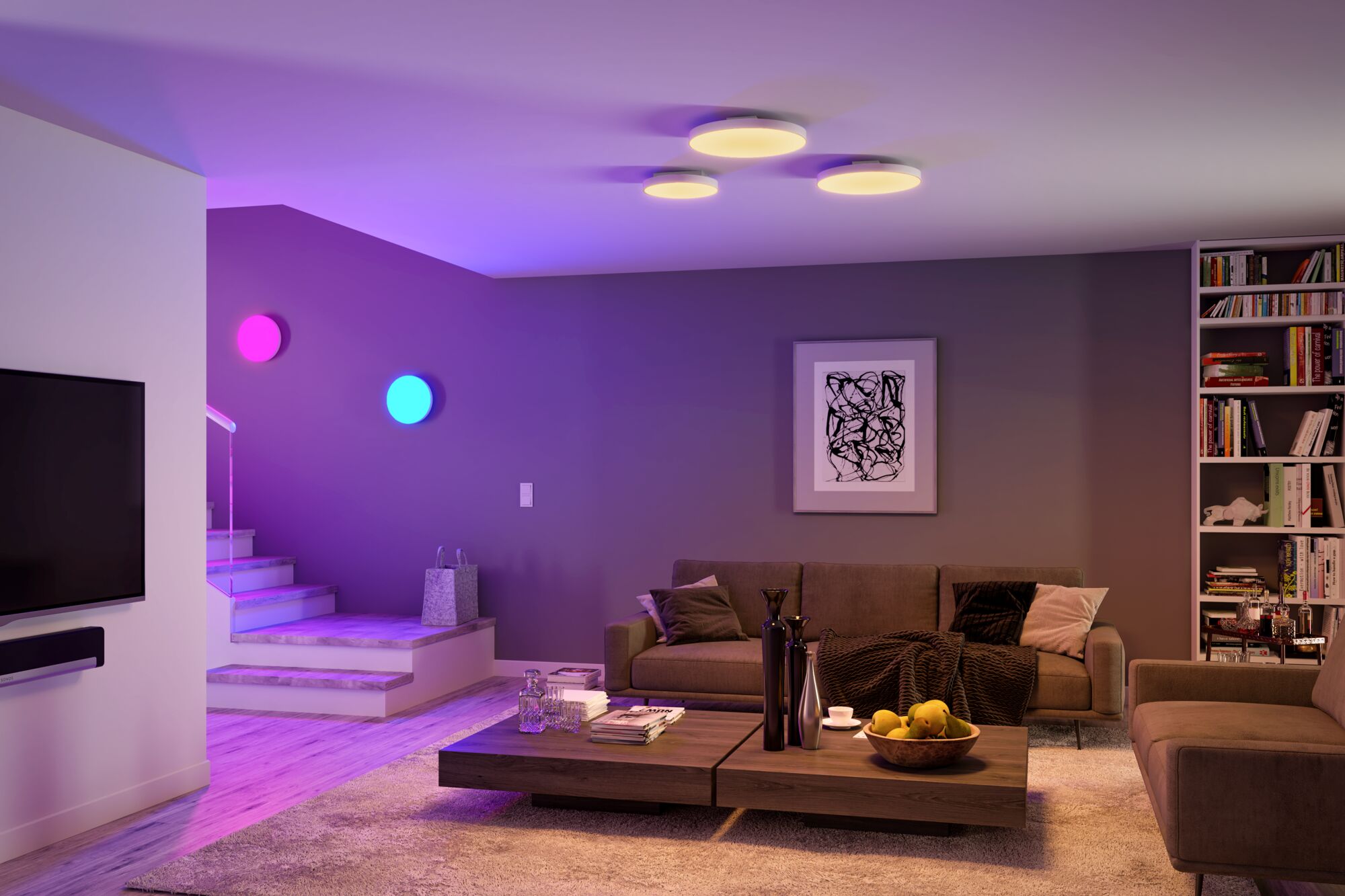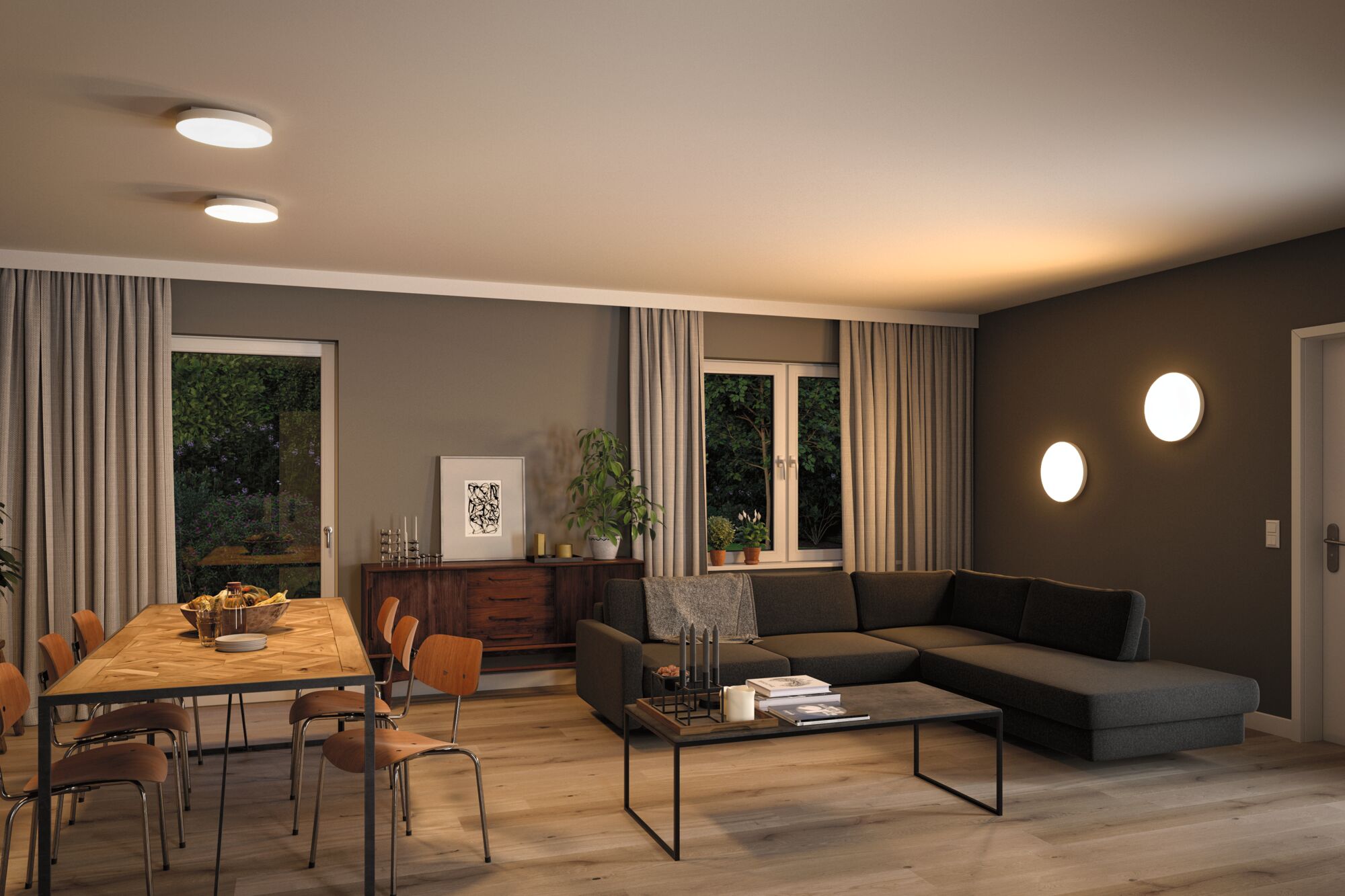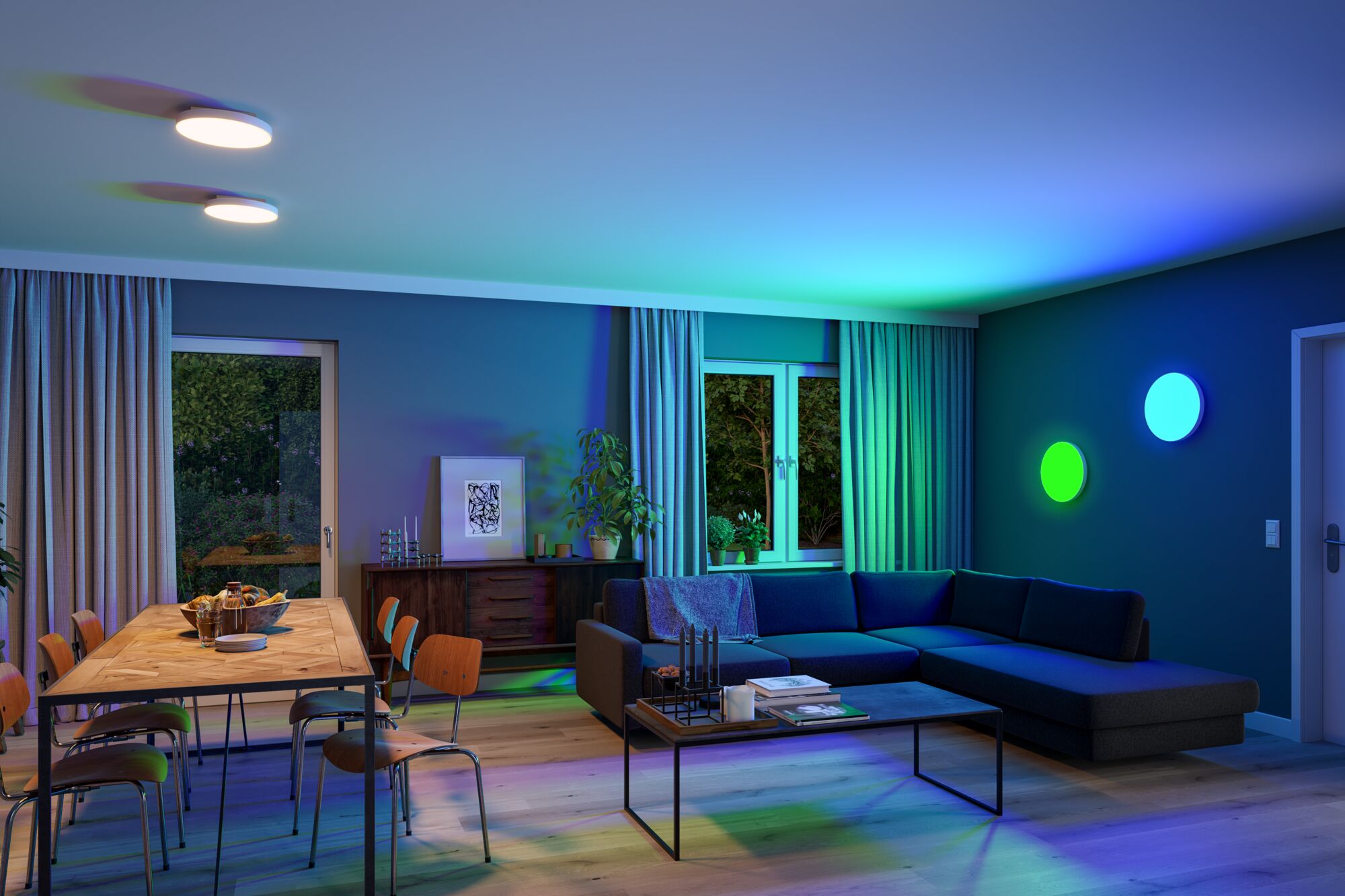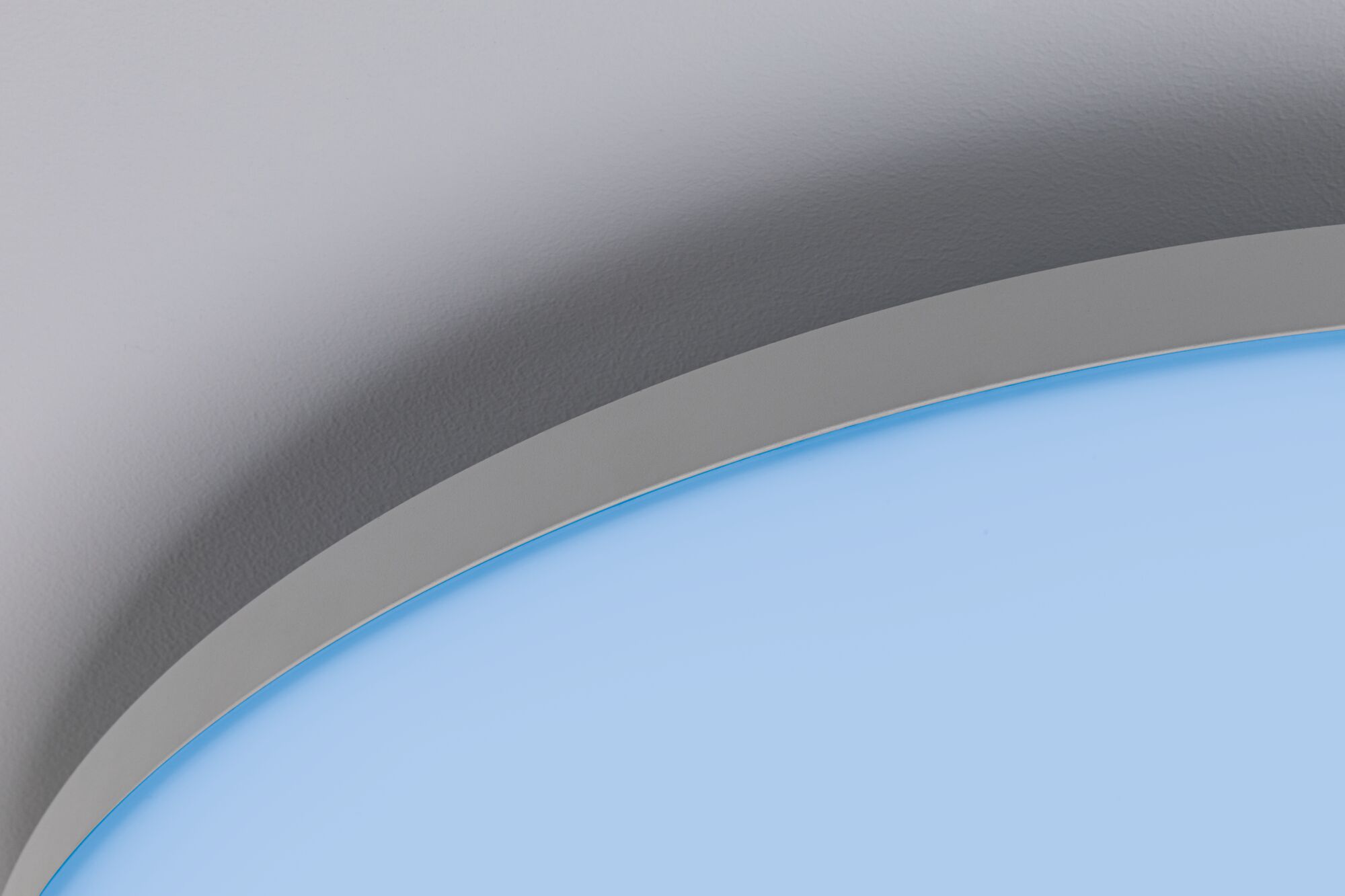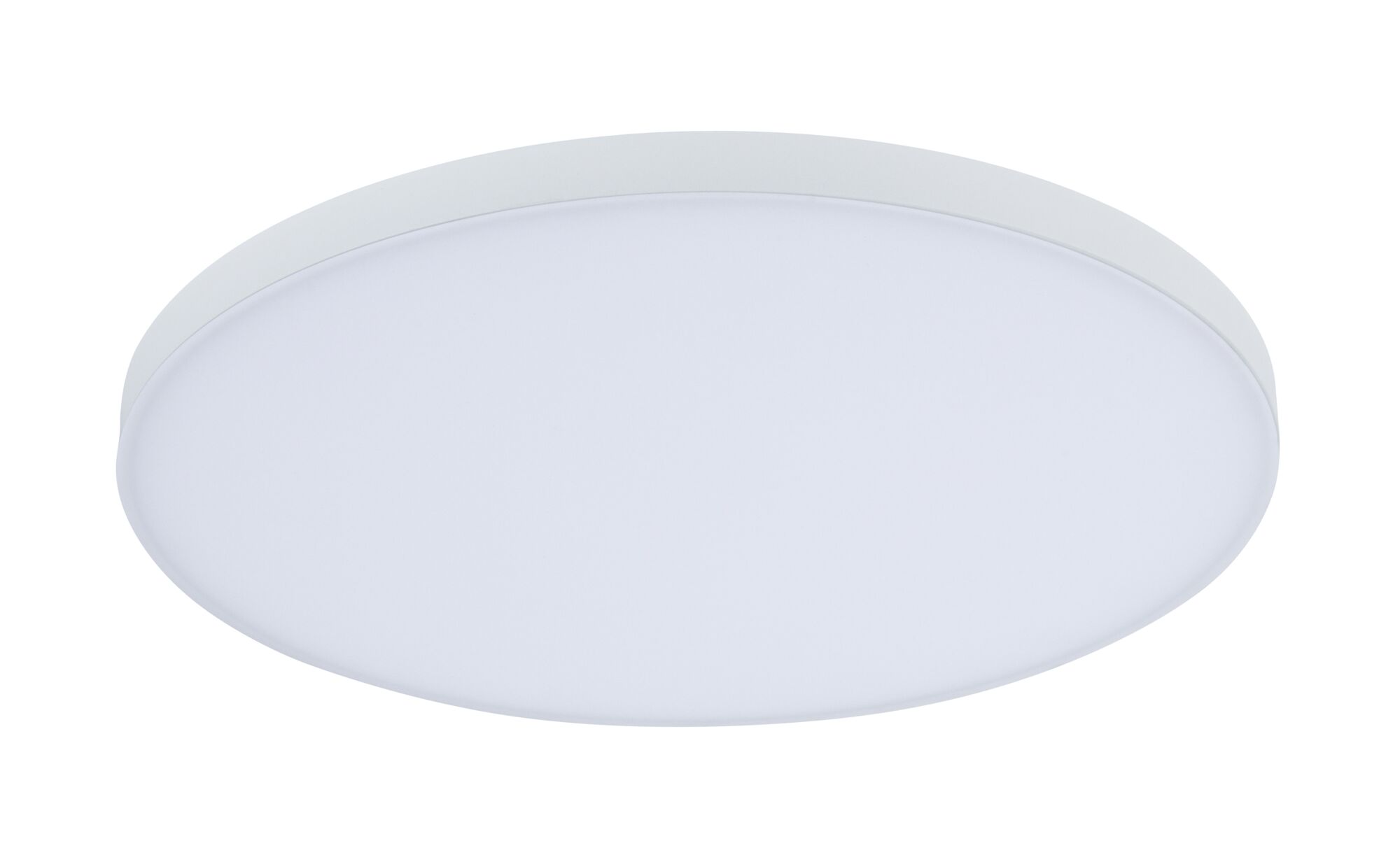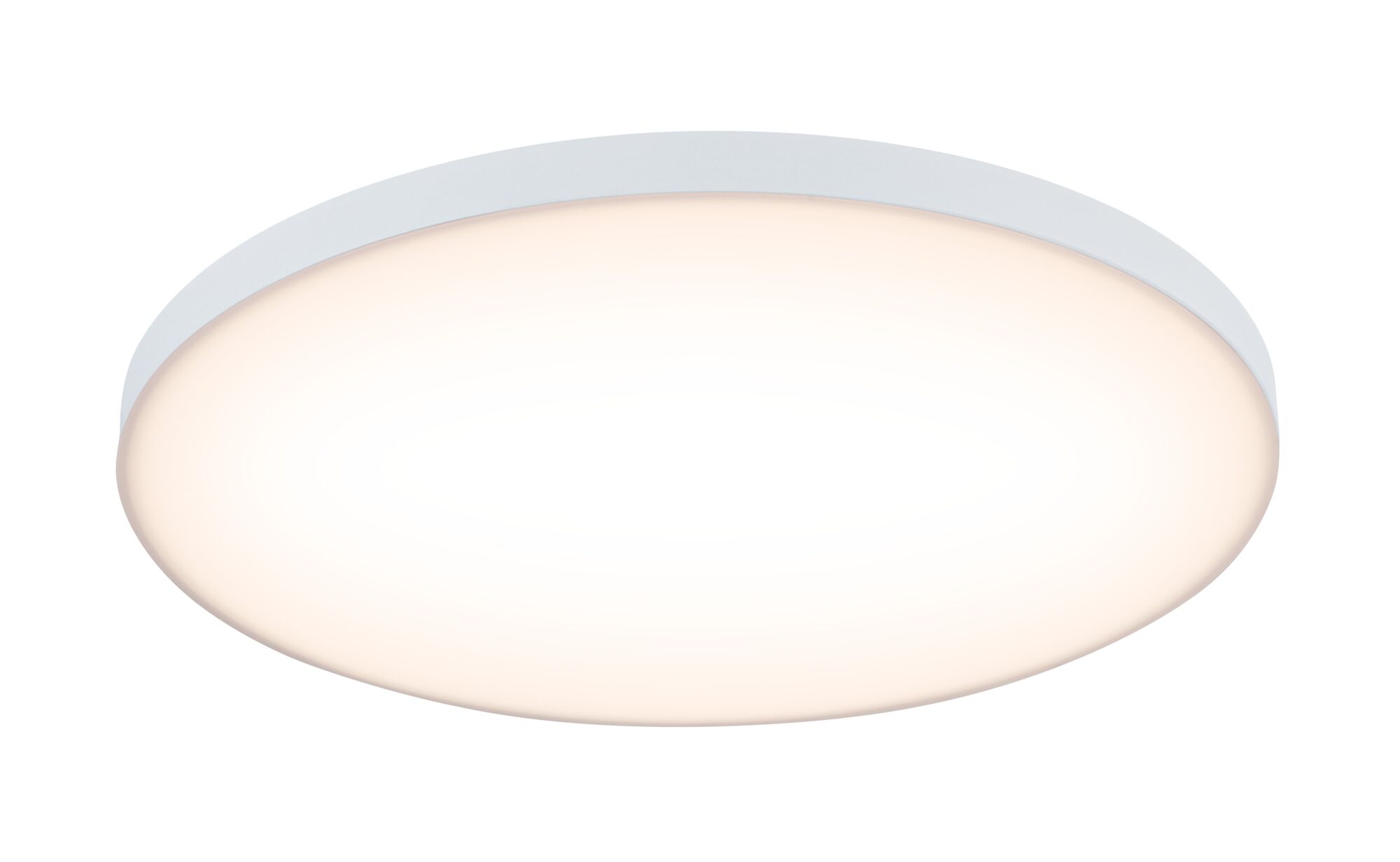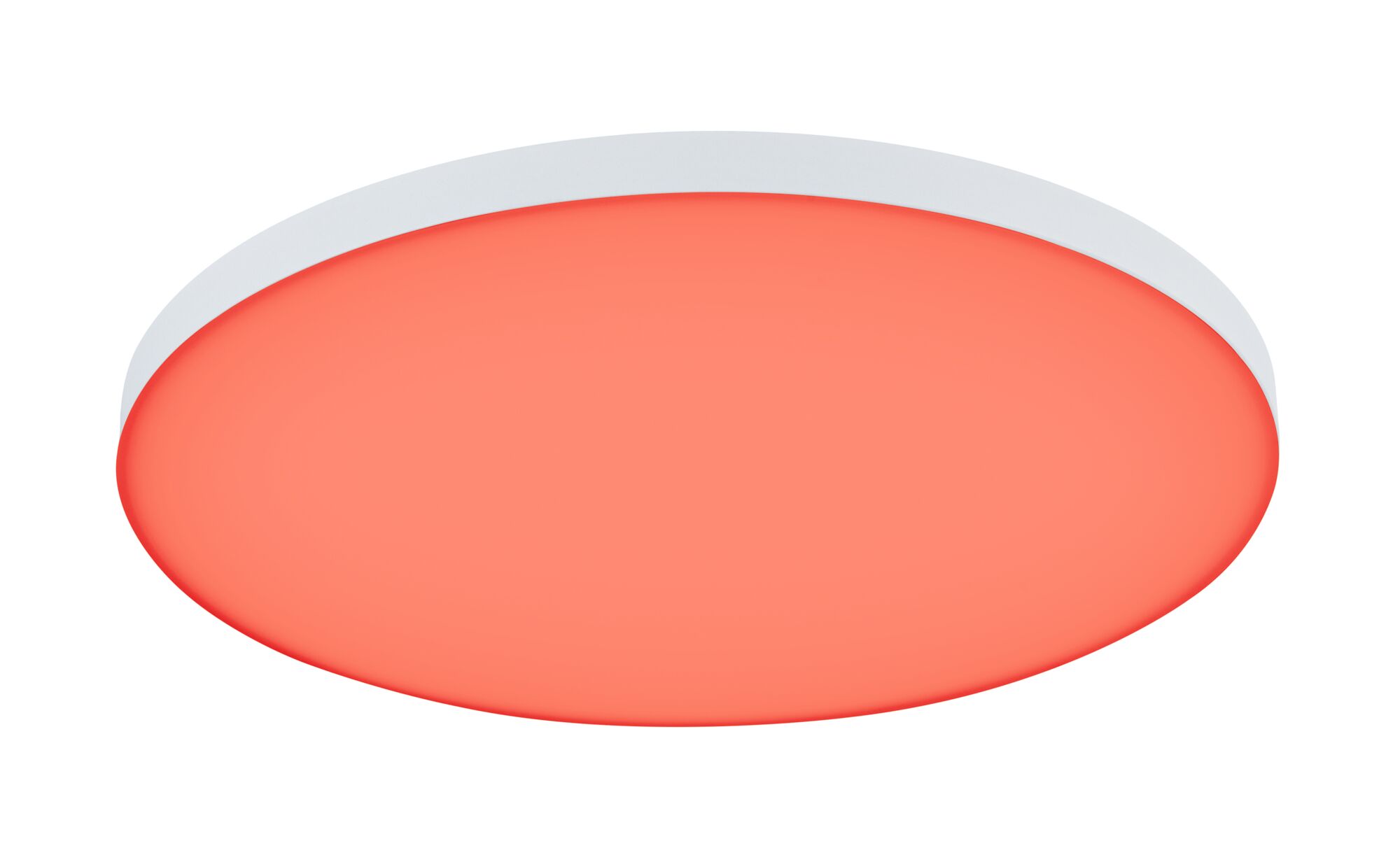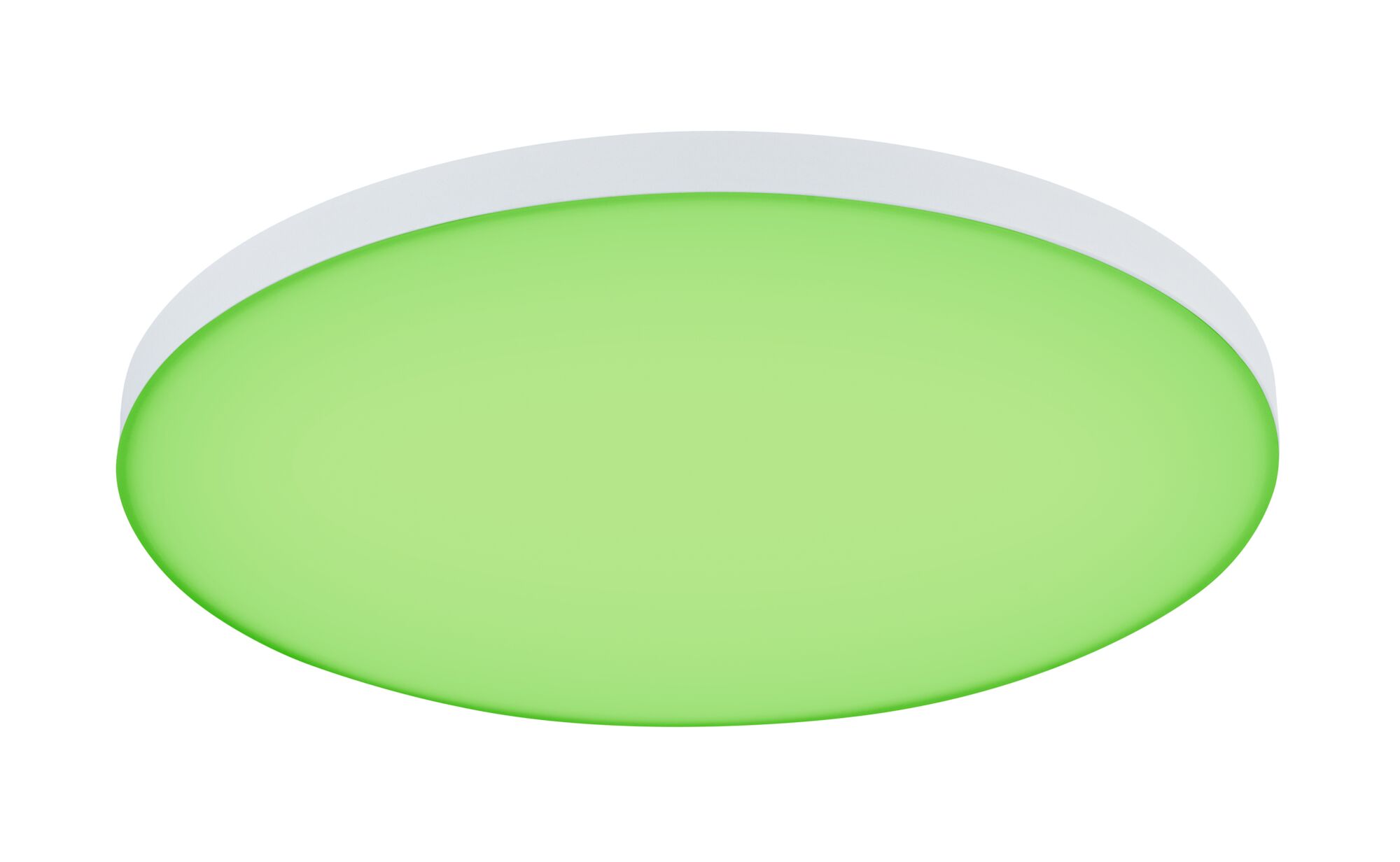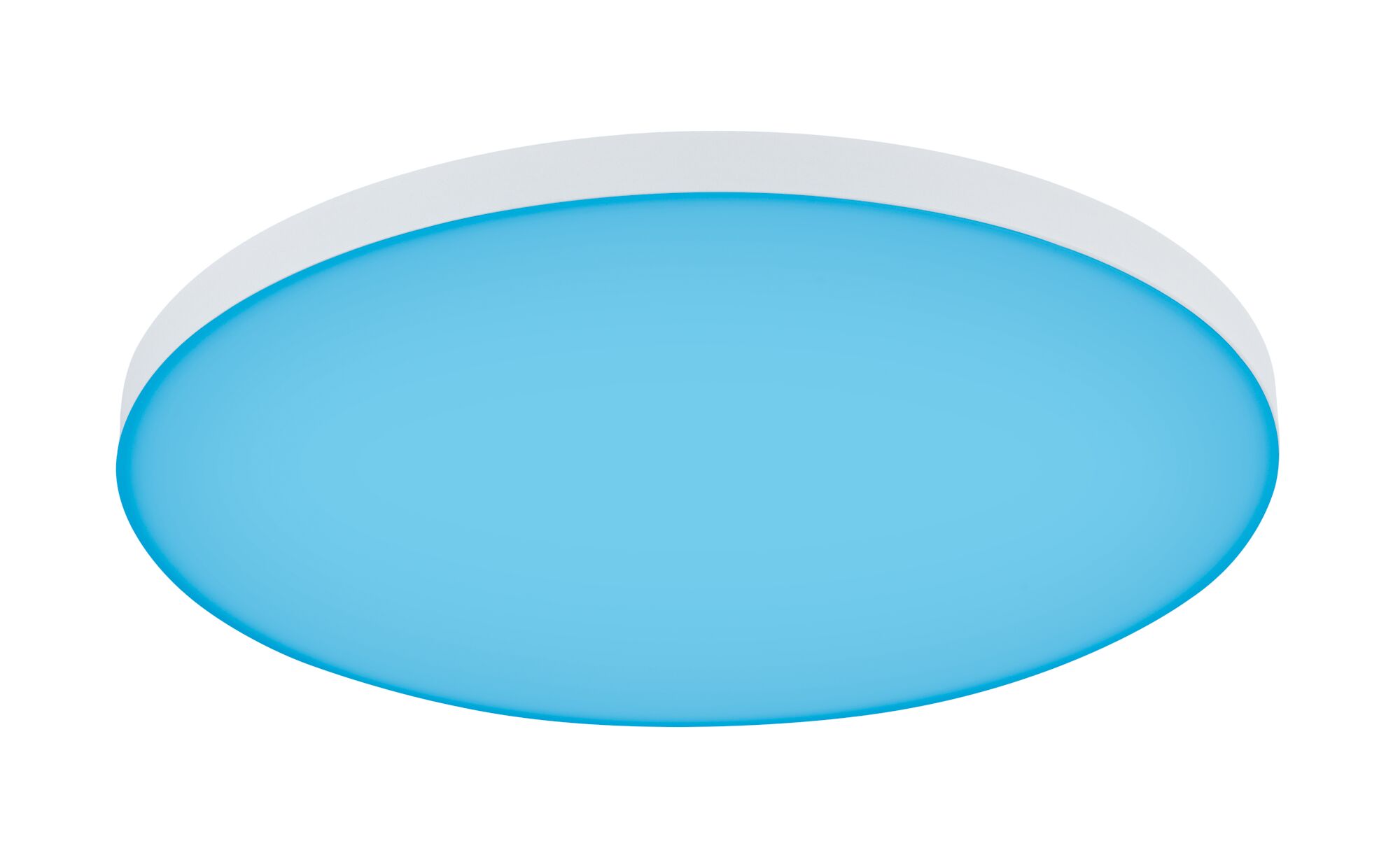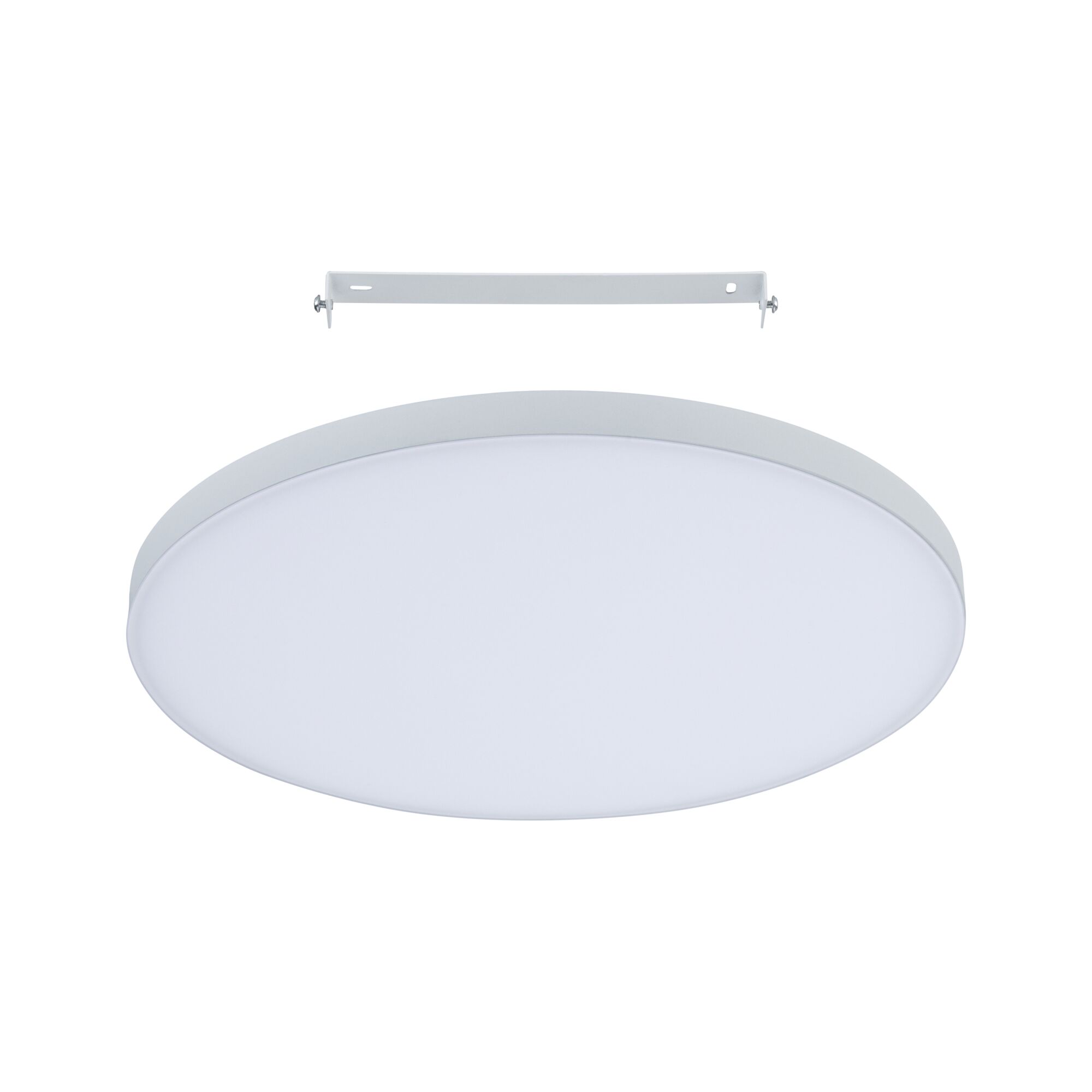 Can still be switched on and off with the light switch
can be controlled with the Smart Home Zigbee remote control
RGBW multicolour colour change
LED Panel Smart Home Zigbee Velora round 400mm 3000K dimmable
The smart, frameless mounting panel Velora with colour change can be installed either on the wall or on the ceiling. Thanks to its ultra-flat design, the round panel with a diameter of 400 mm becomes one with the wall and ceiling. The diffuser plate's satined finish emits pleasant light across a wide area. Depending on your mood, the light colour can be switched between true warm white, coloured light and various other effects using the RGBW colour-change function. The luminaire is Zigbee 3.0-compatible. Zigbee is a radio transmission protocol that interconnects devices from different manufacturers. Installation is particularly easy thanks to the sturdy metal substructure and makes the panel appear to float.
Can still be switched on and off with the light switch
can be controlled with the Smart Home Zigbee remote control
RGBW multicolour colour change
Dimension
Dimensions (Height x Width x Depth)
H: 69mm
Ø
400mm
Form
round
Installation
can be used with the following dimmers
Paulmann SmartHome Zigbee Gent 500.67
Service life
lifetime
30.000h
Light Characteristics
Color temp.
3000K
Useful luminous flux
2.000lm
Luminous flux LED module
3100lm
color temp
3.000K
Color rendering index
> 80Ra
Lamp Features
Component parts
22W
Dimmable
Yes
Compatible Smart Home technology
Zigbee
Technique
LED
IP protection
IP20
Incandescent Equivalent
180 W
Dim
with Smart Home
Number of component parts
1x
protection class
protection class II
Radio frequency
2,4 GHz
Radio range
25m
Replacable
3 Lightsource is not replaceable, the complete lighting must be replaced.|5 Control gear is replaceable without damage the lighting fixture by electrician.
Labelling
WEEE-Reg.-No
DE 39236390