LED Floor luminaire
Puric Pane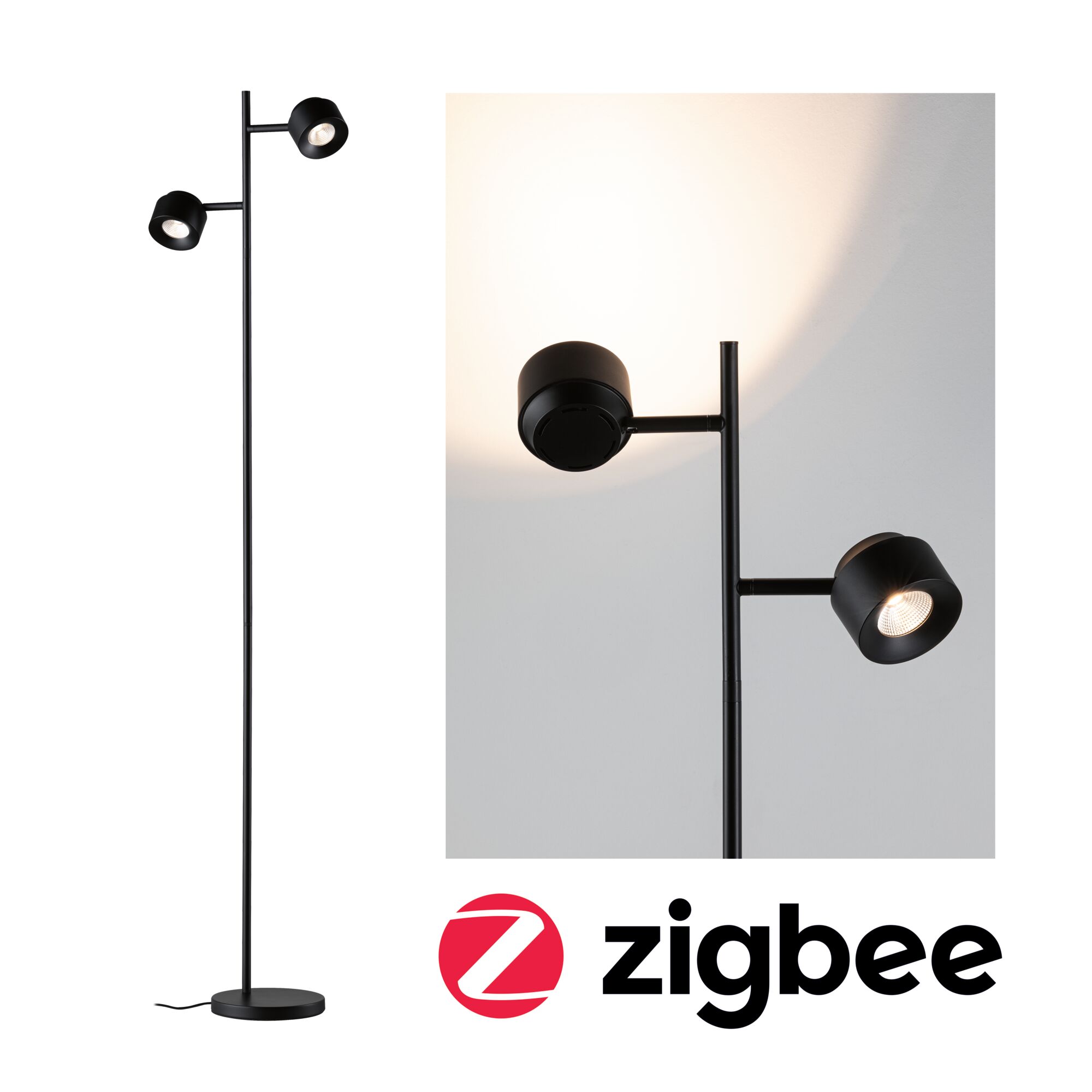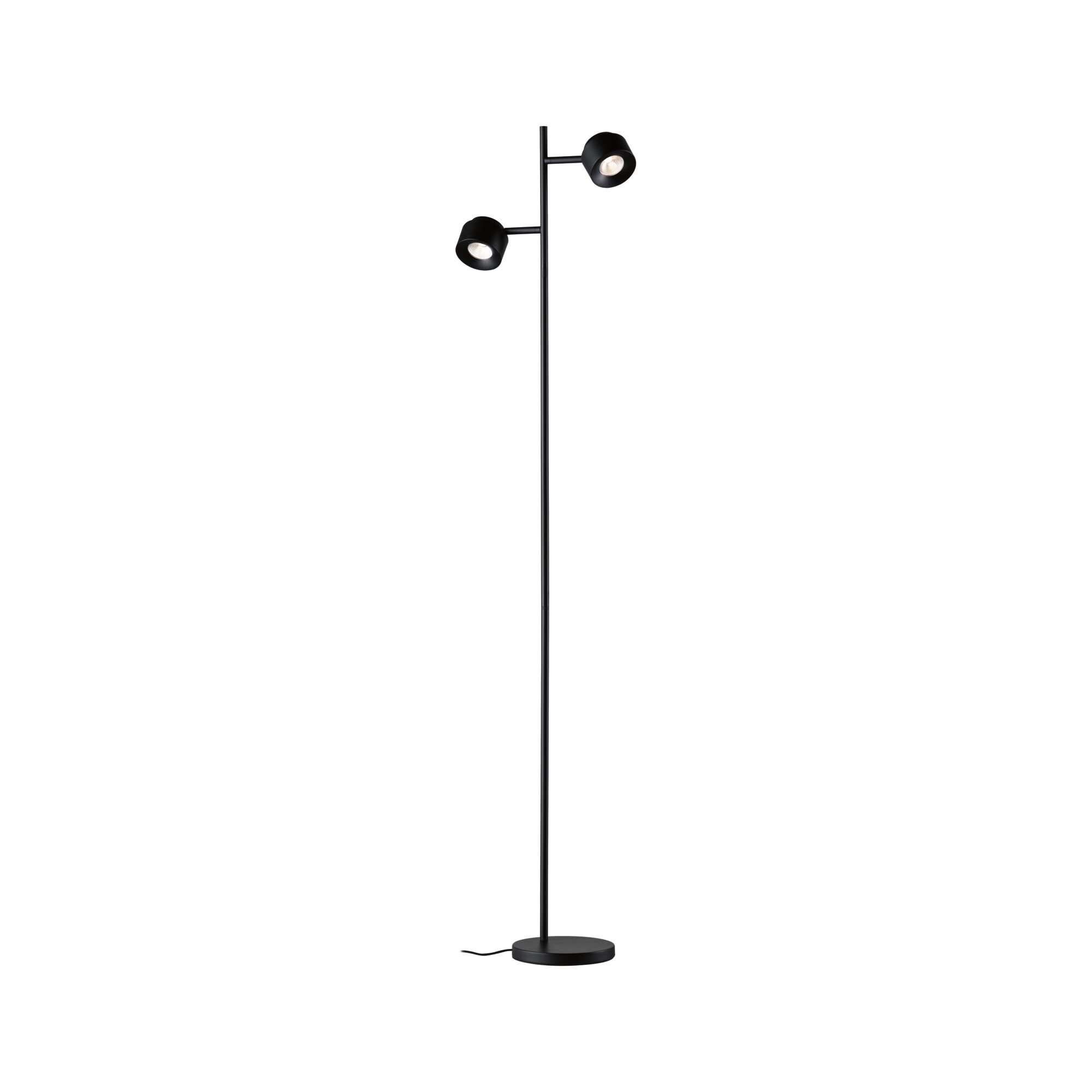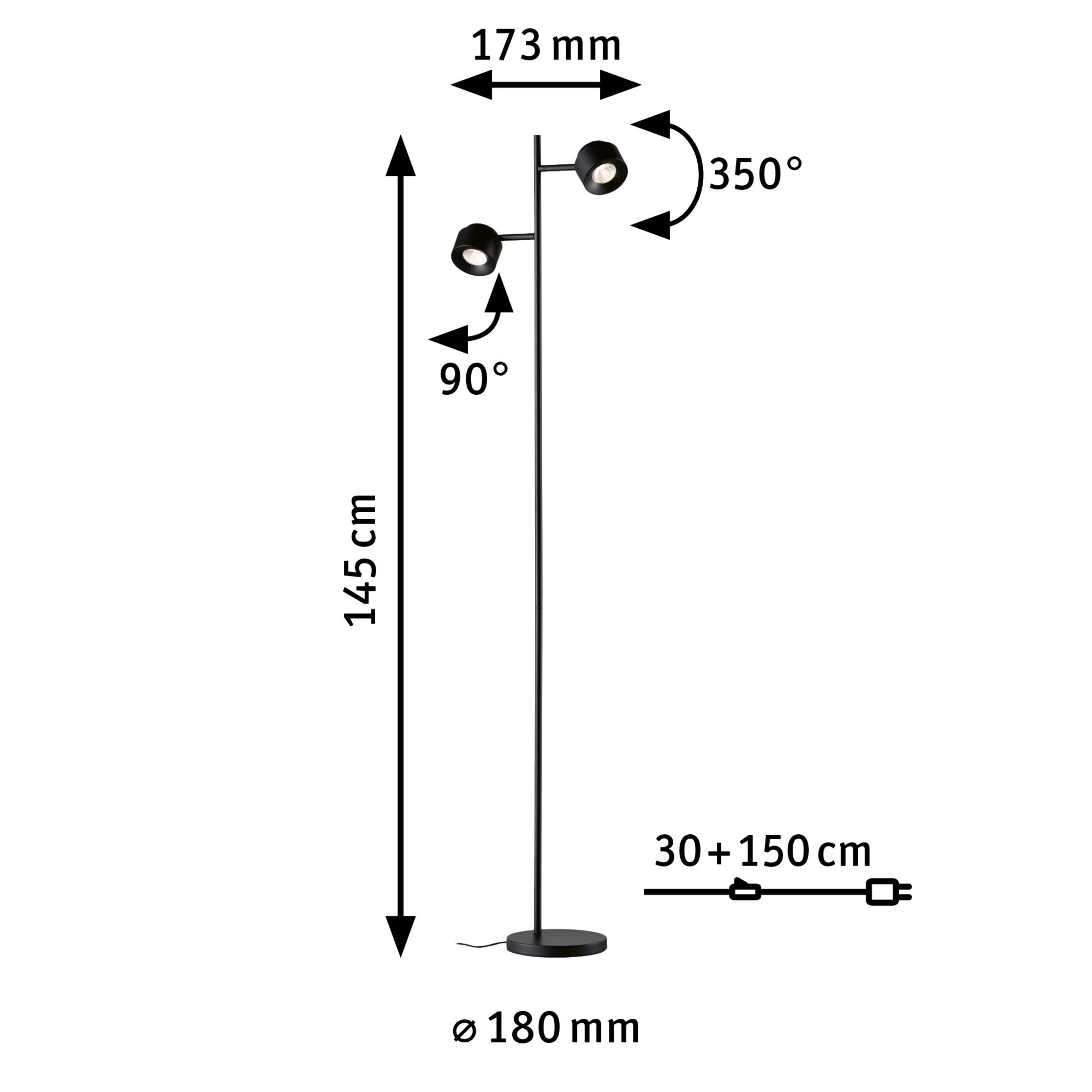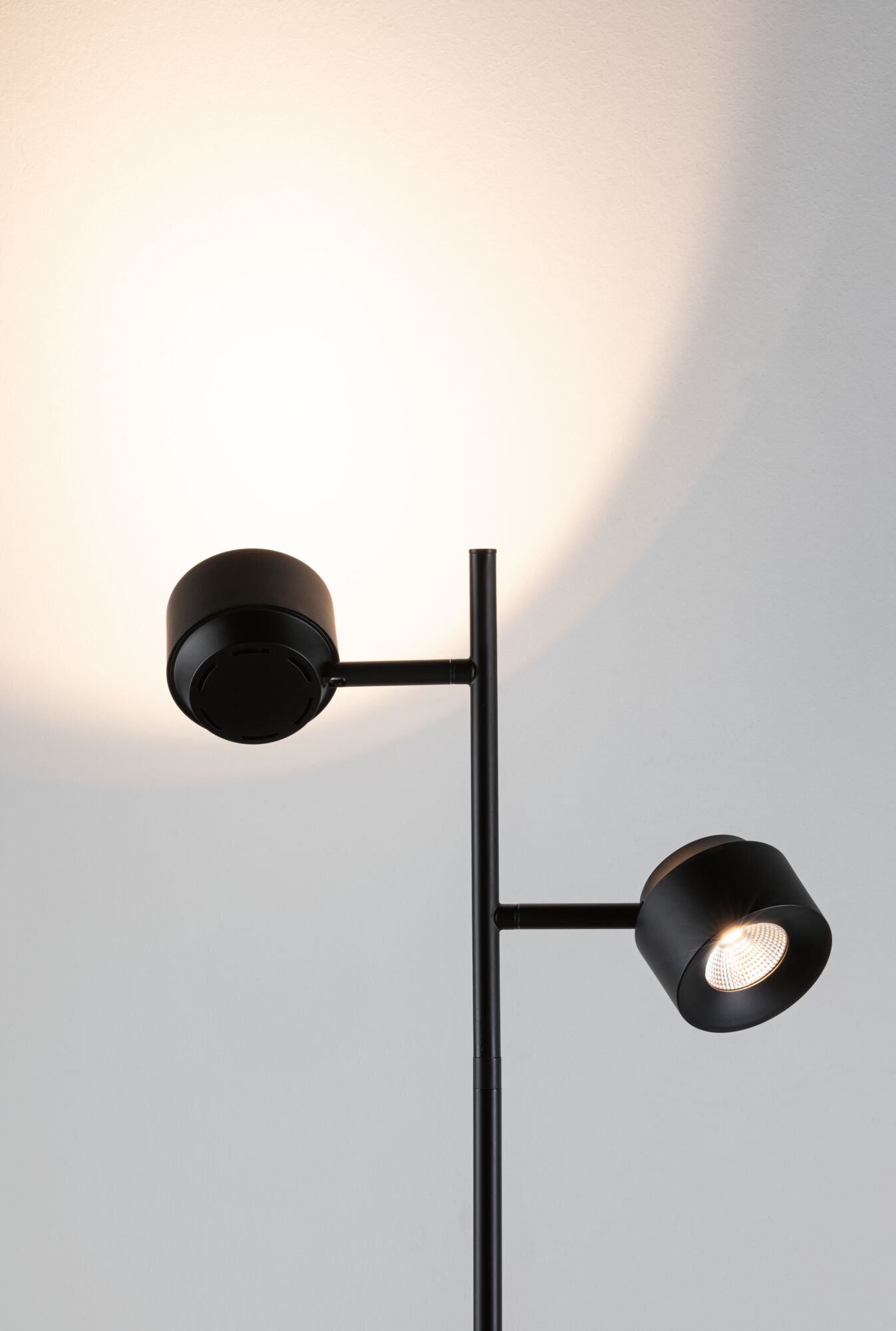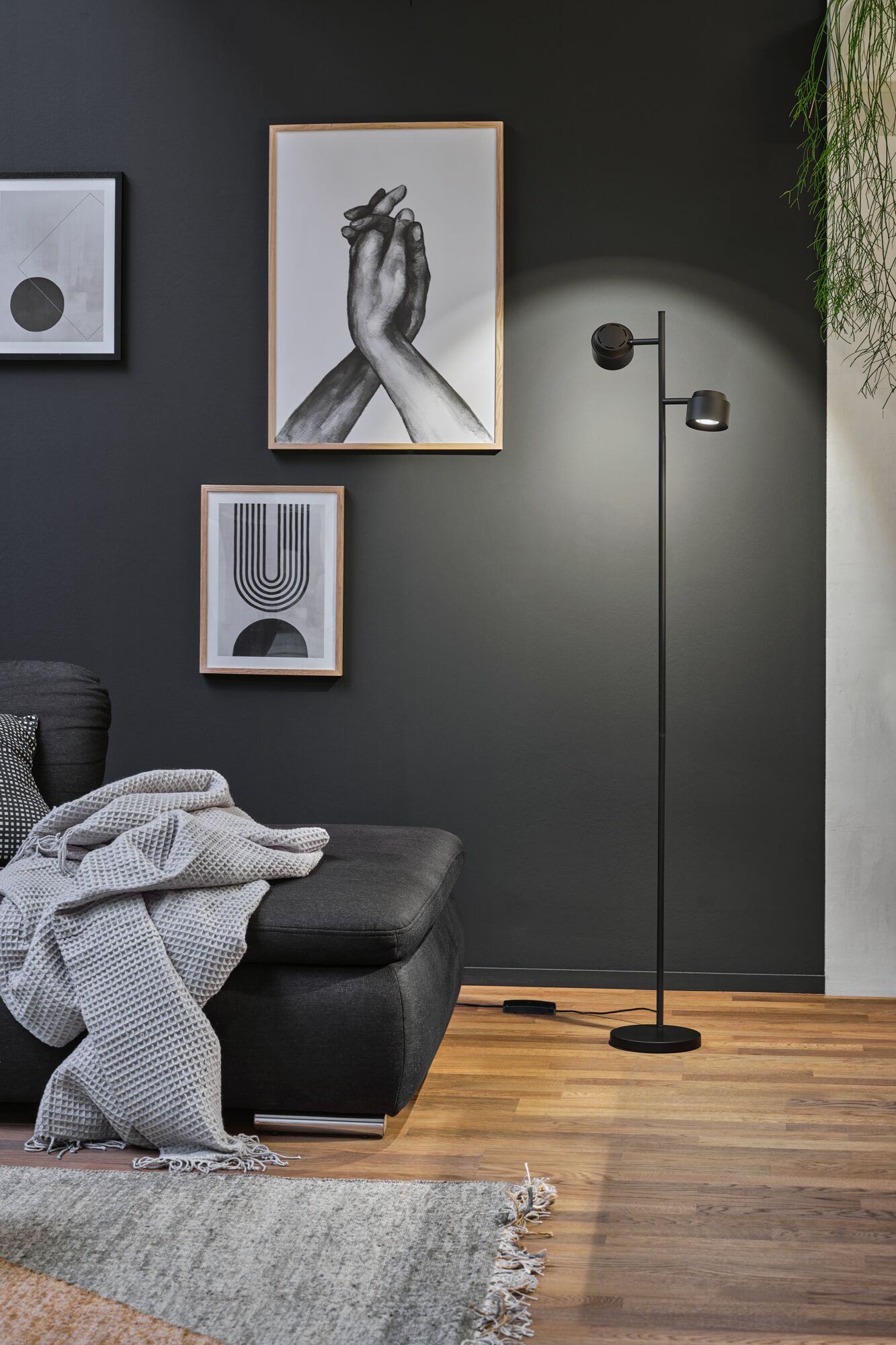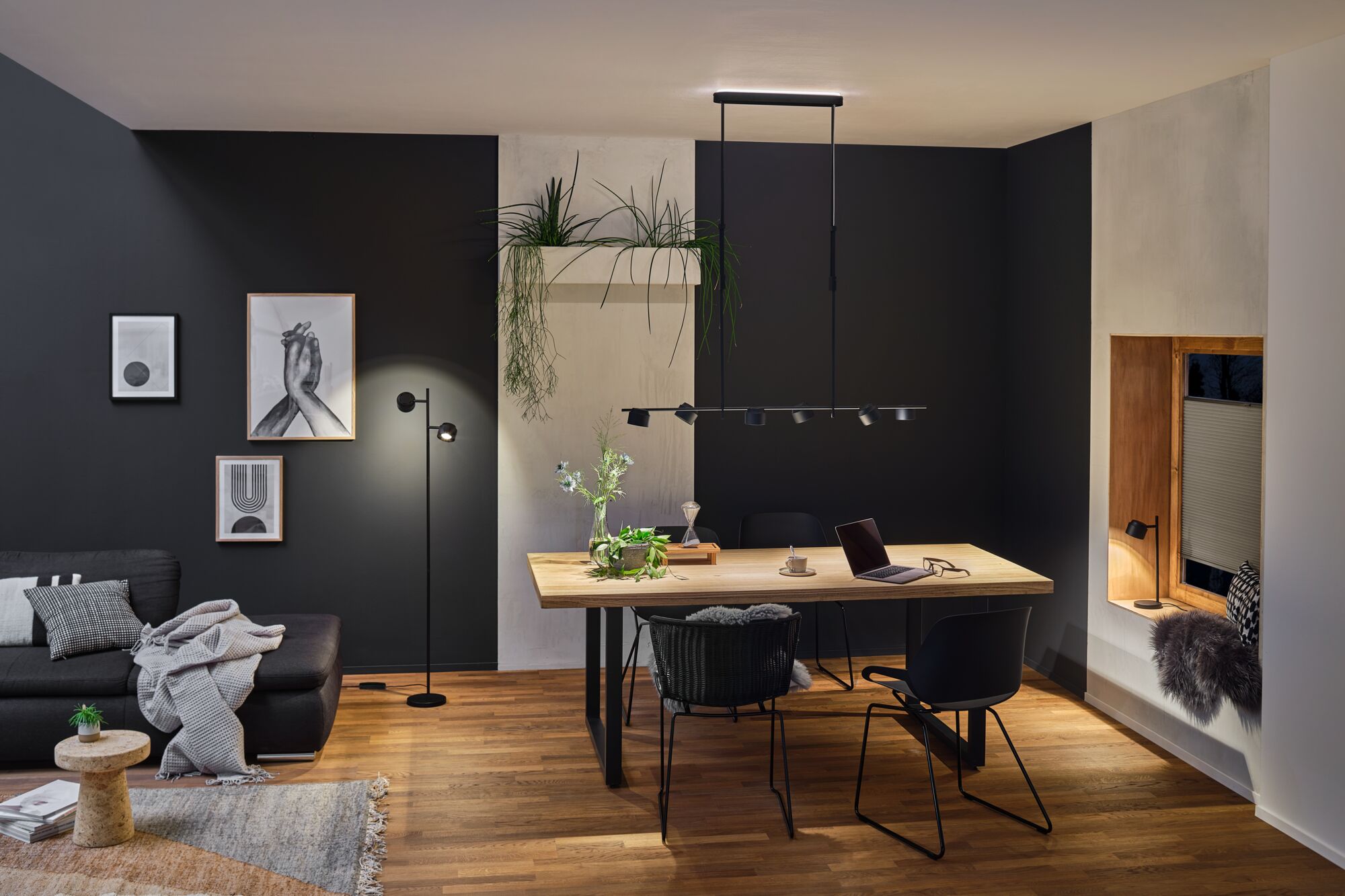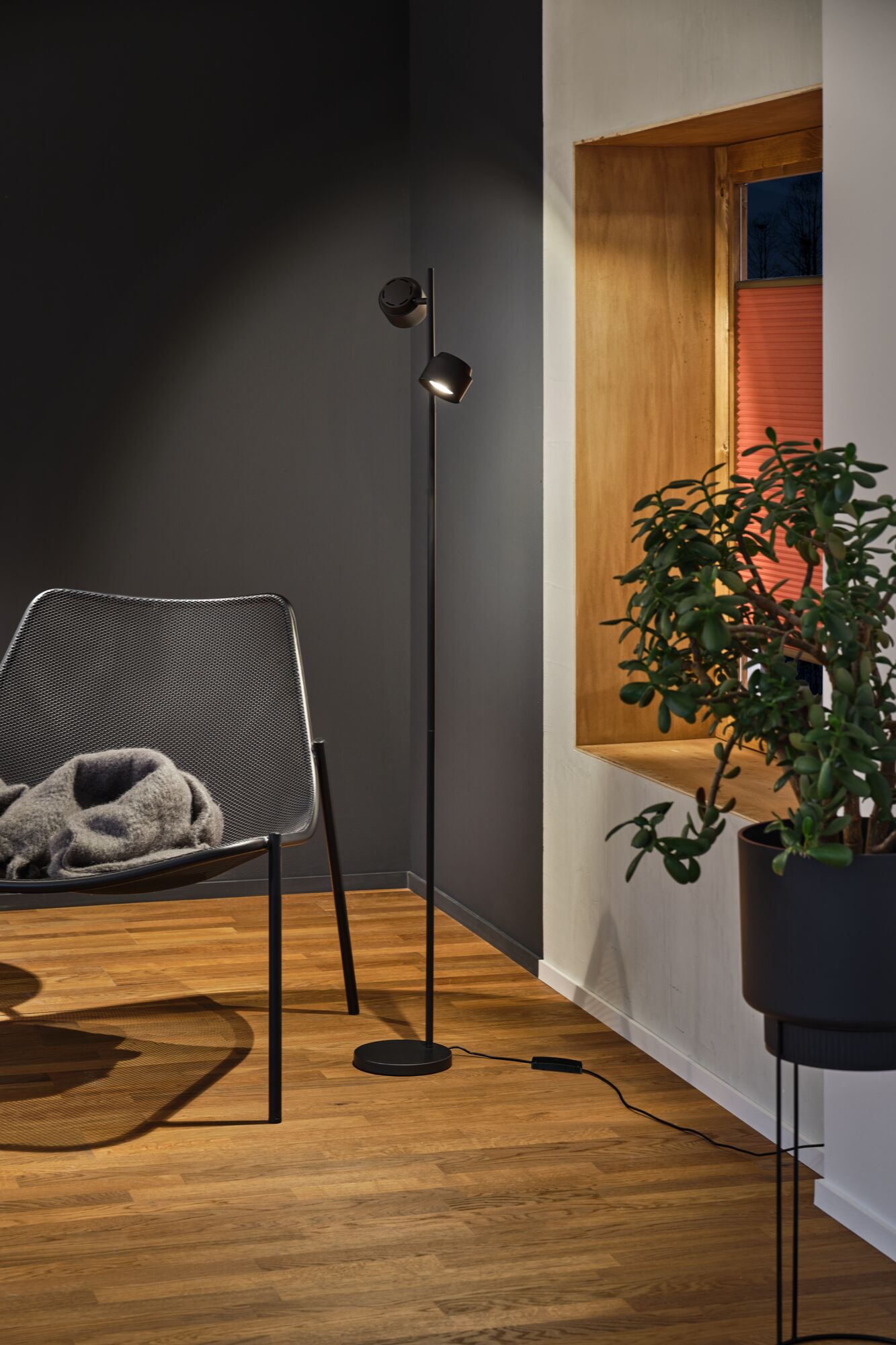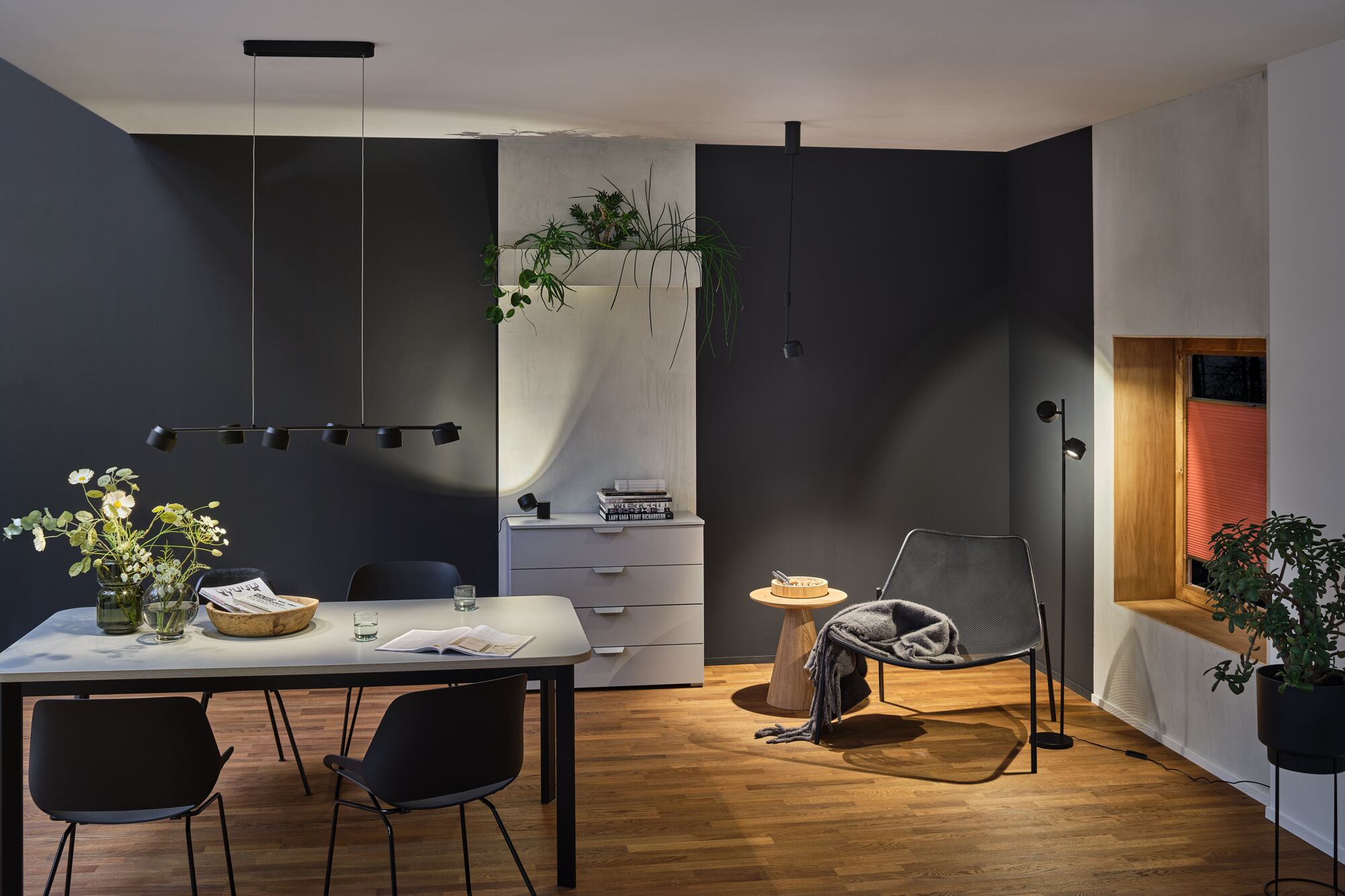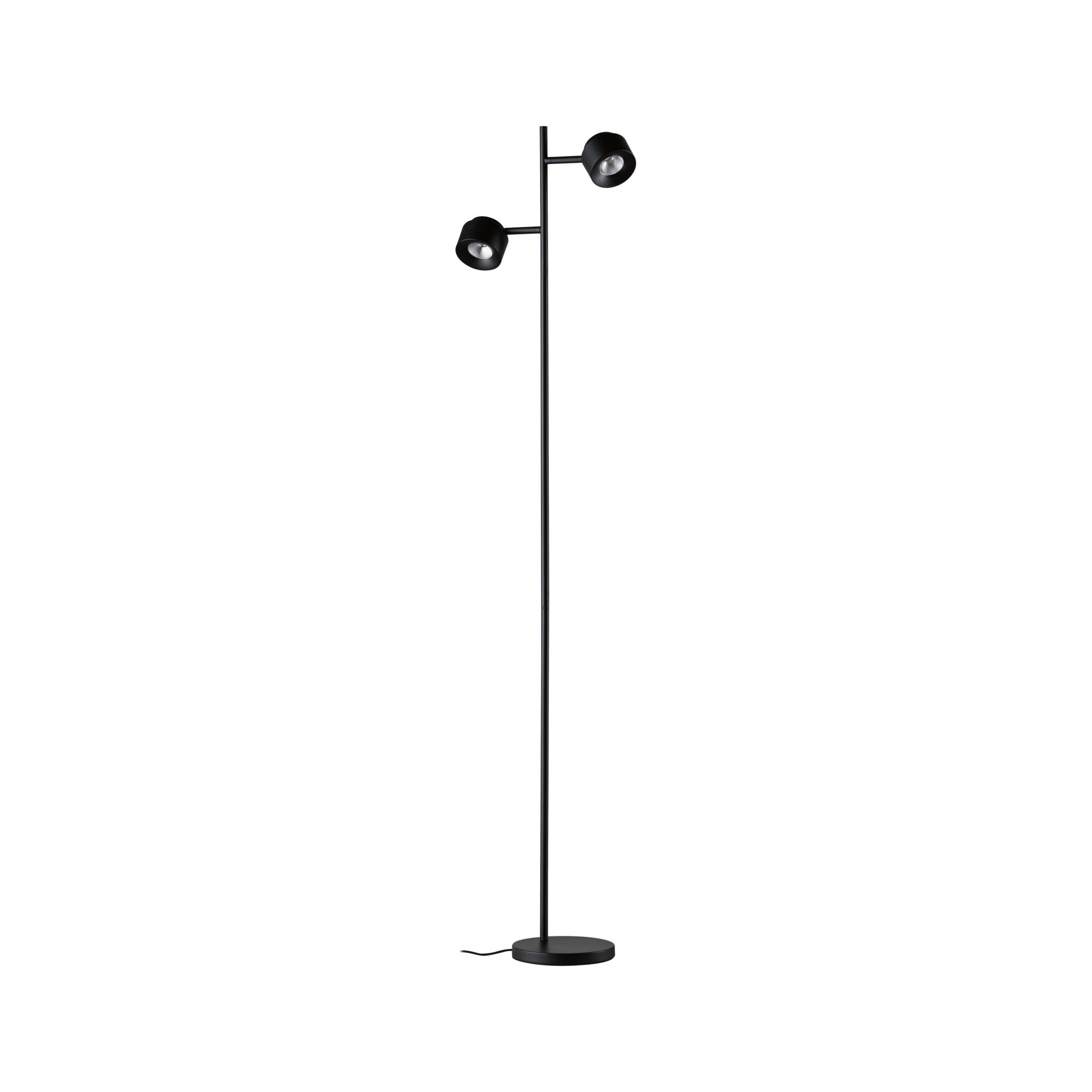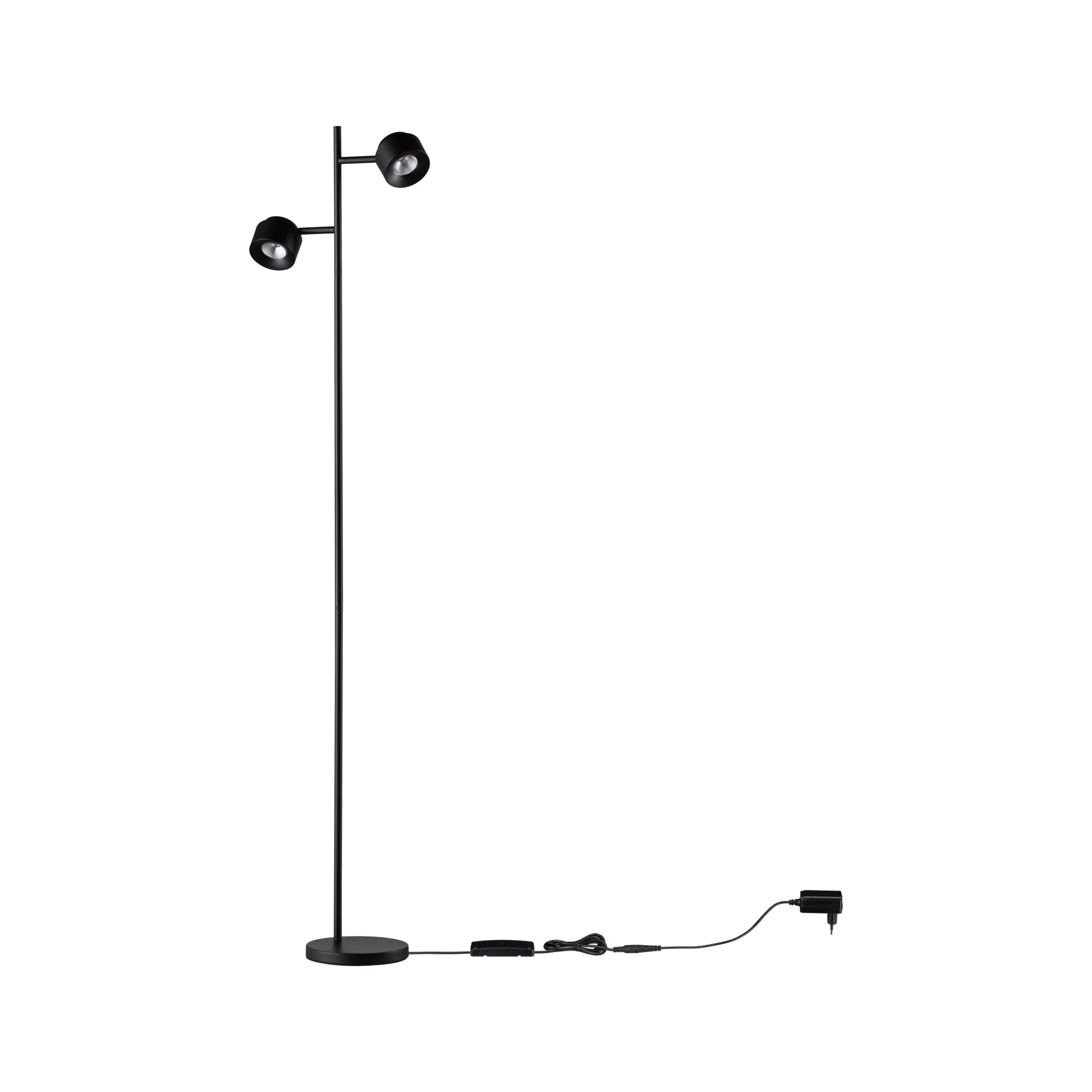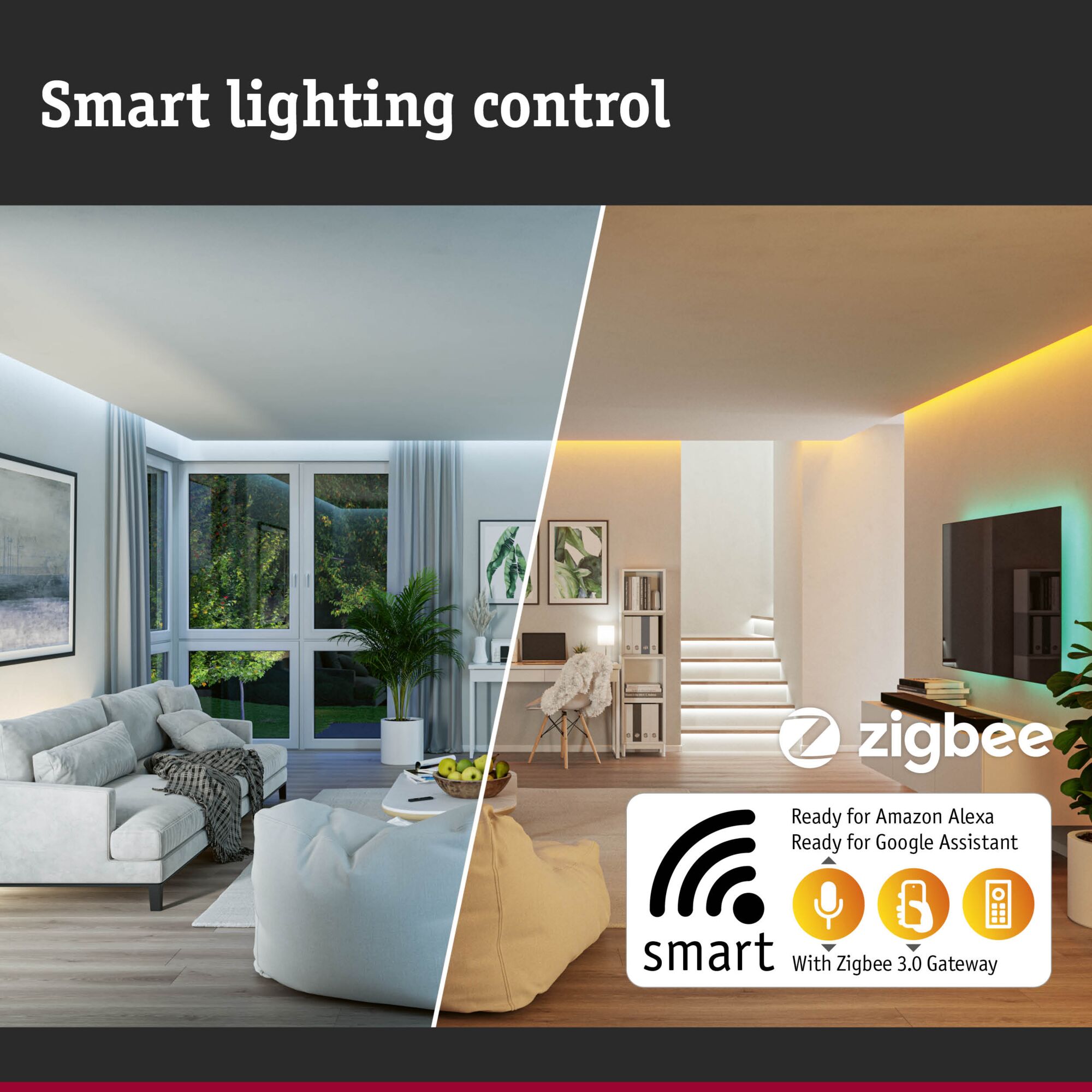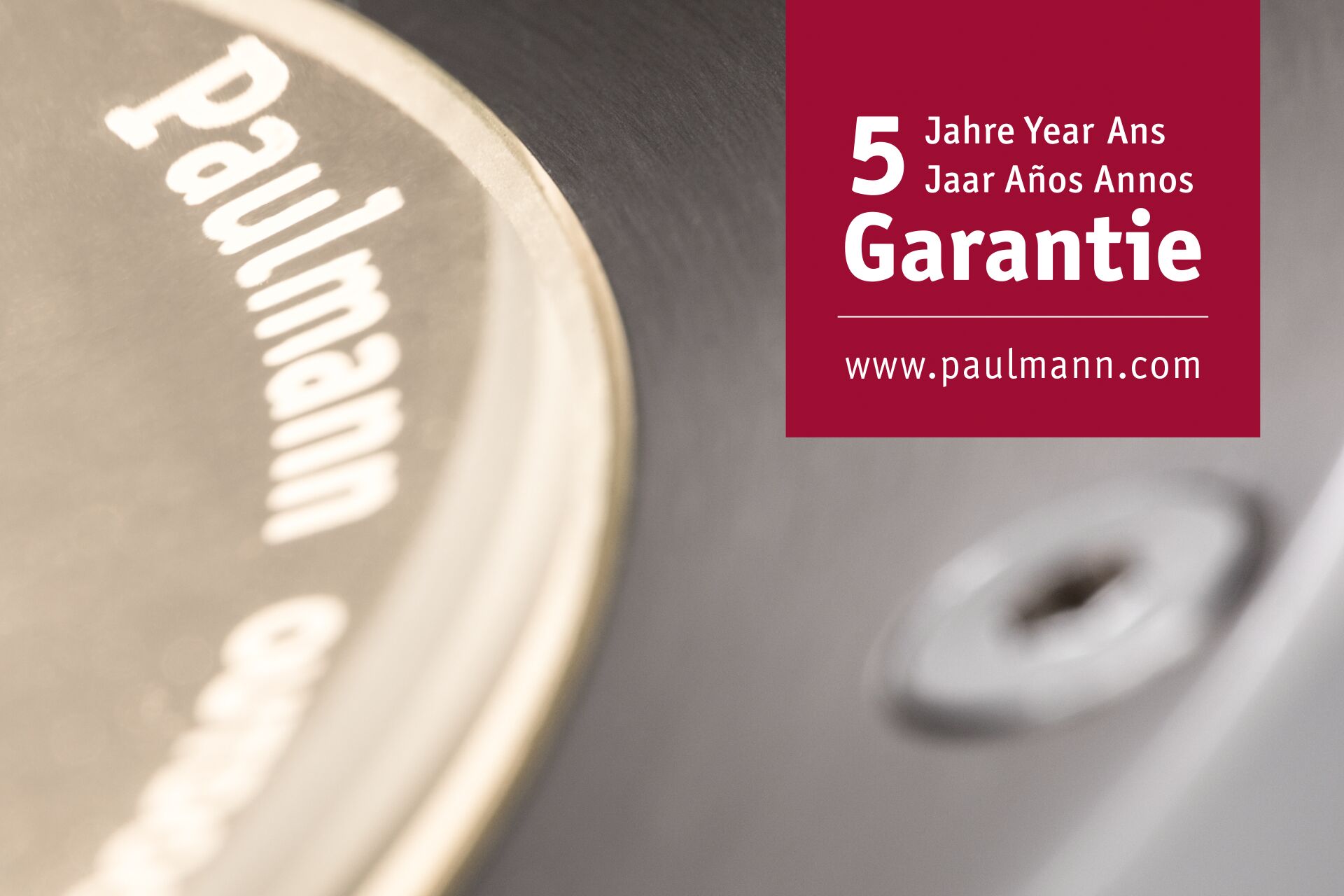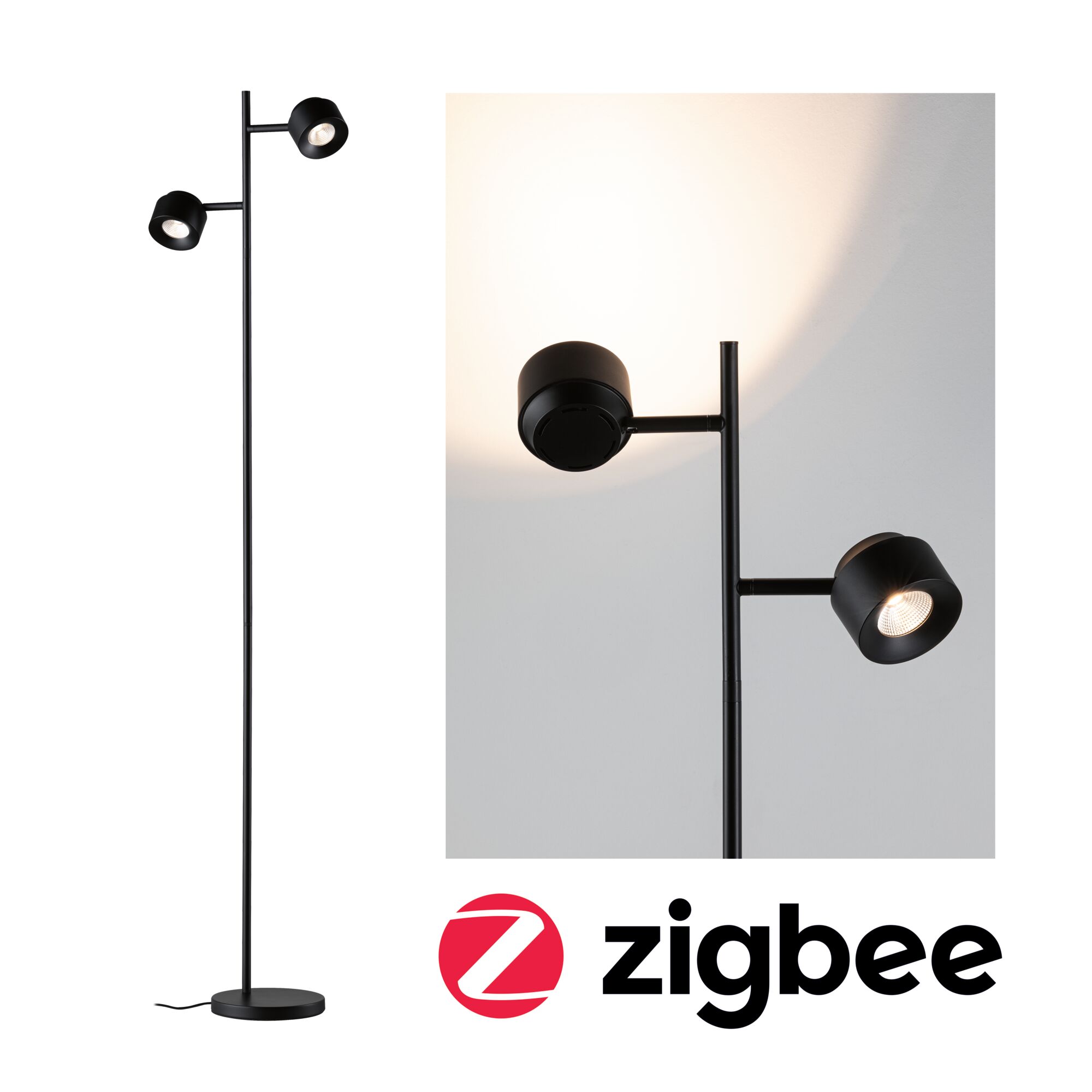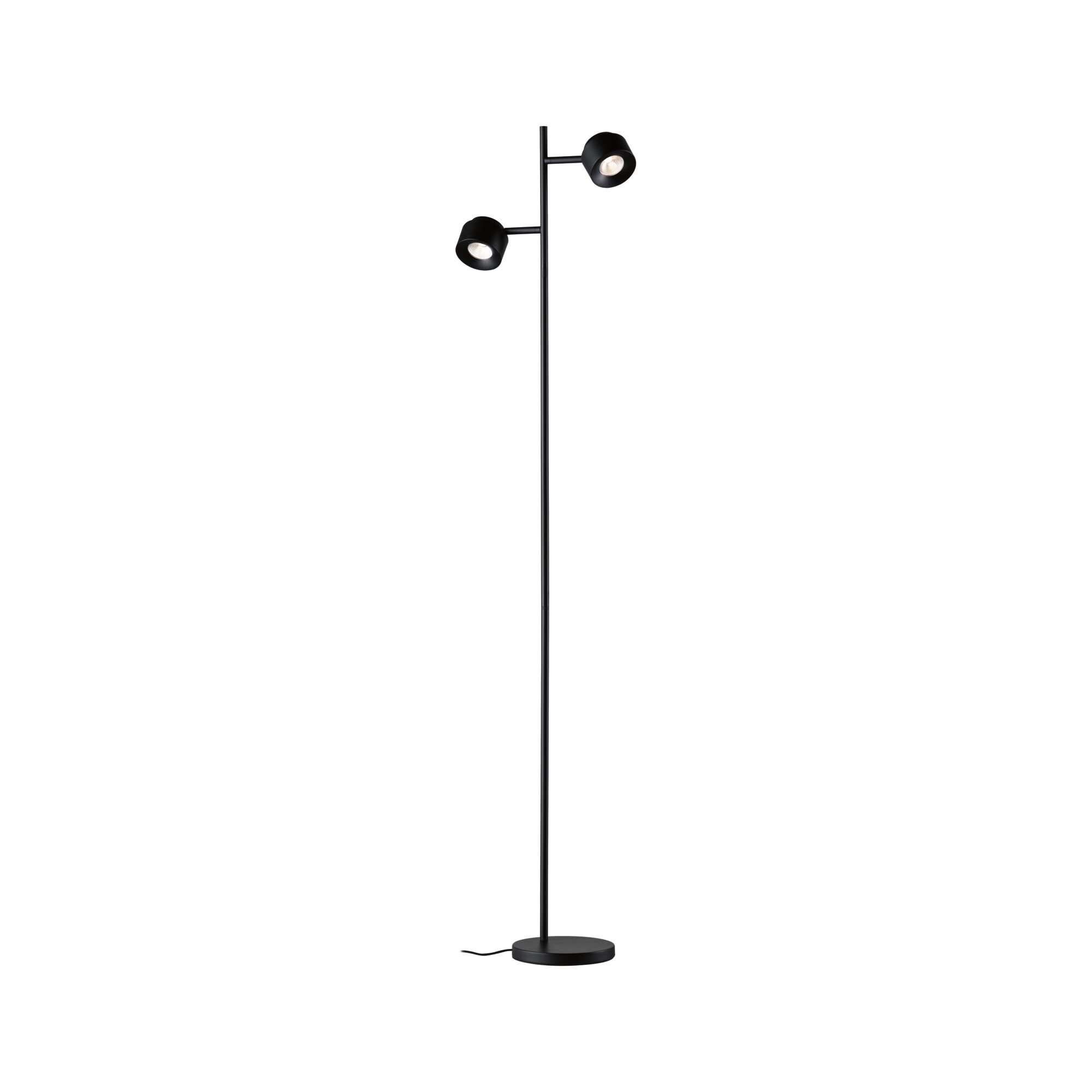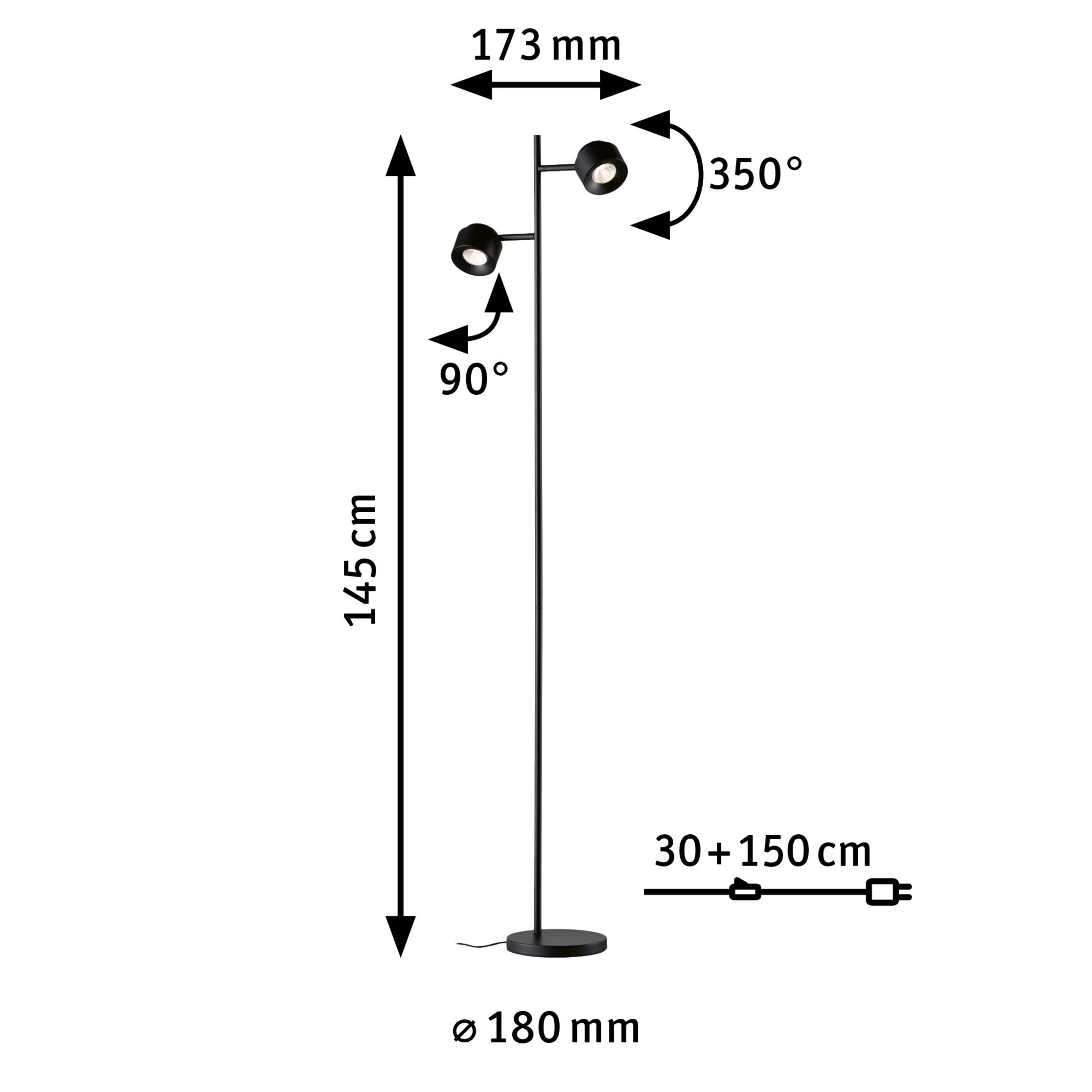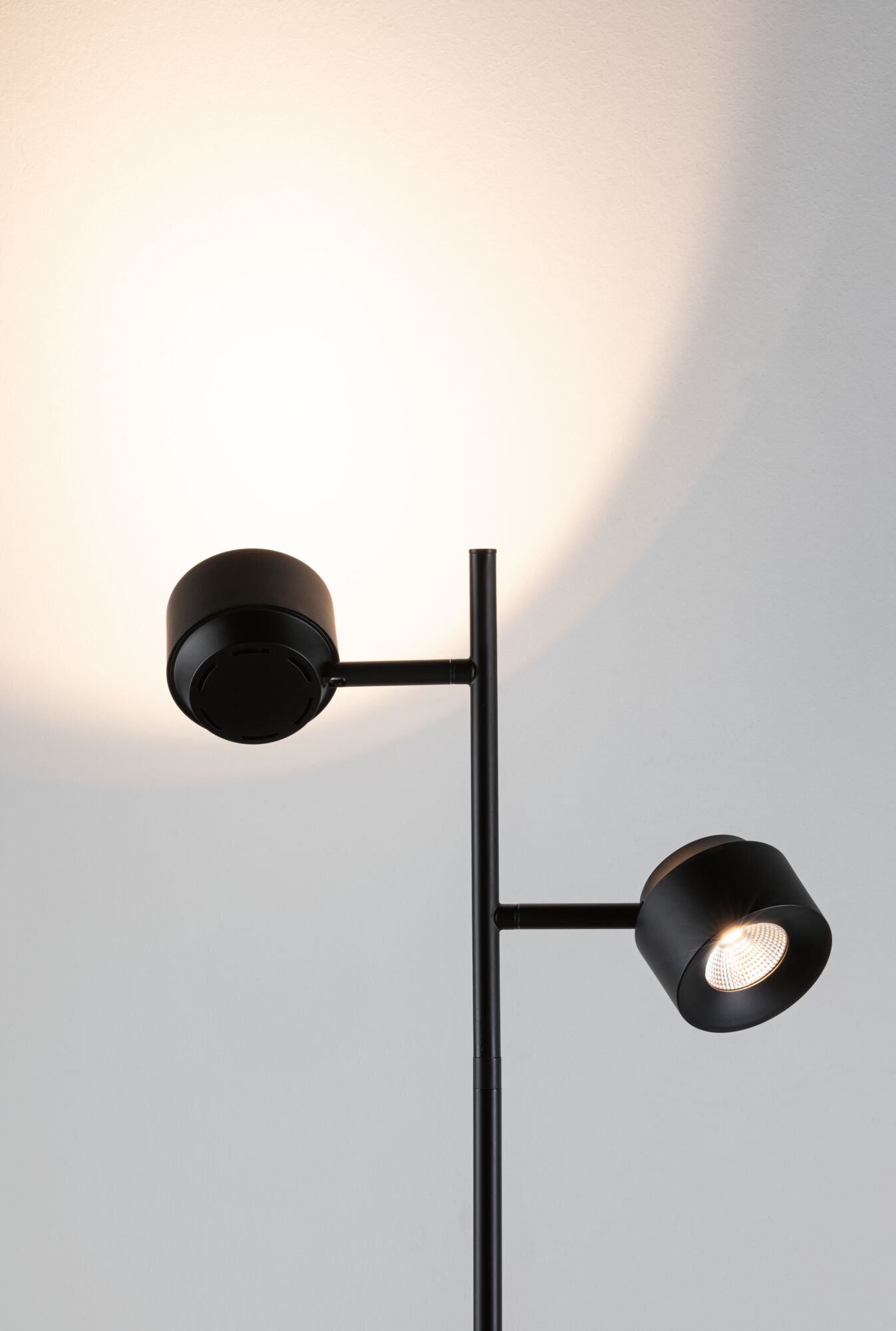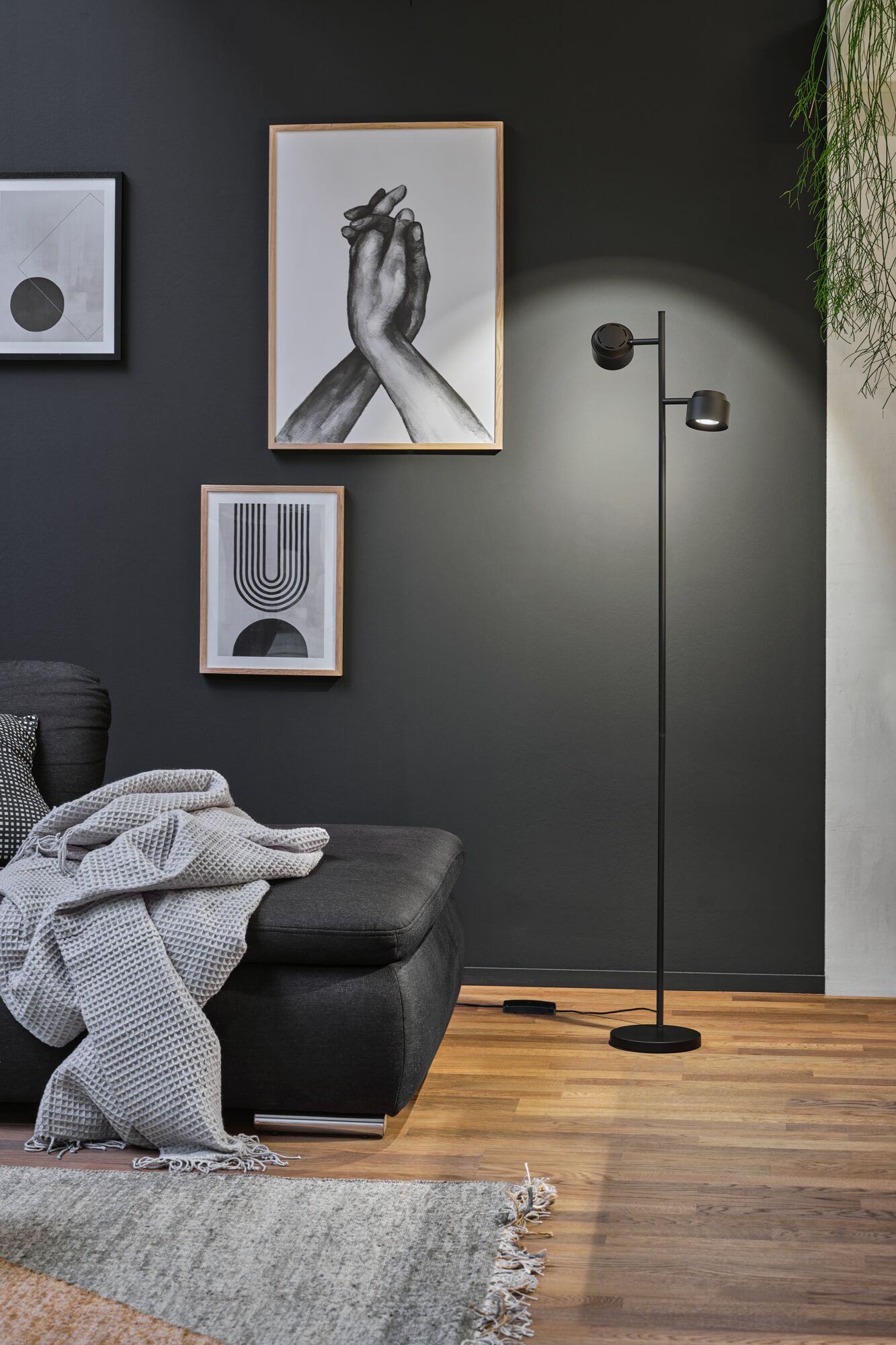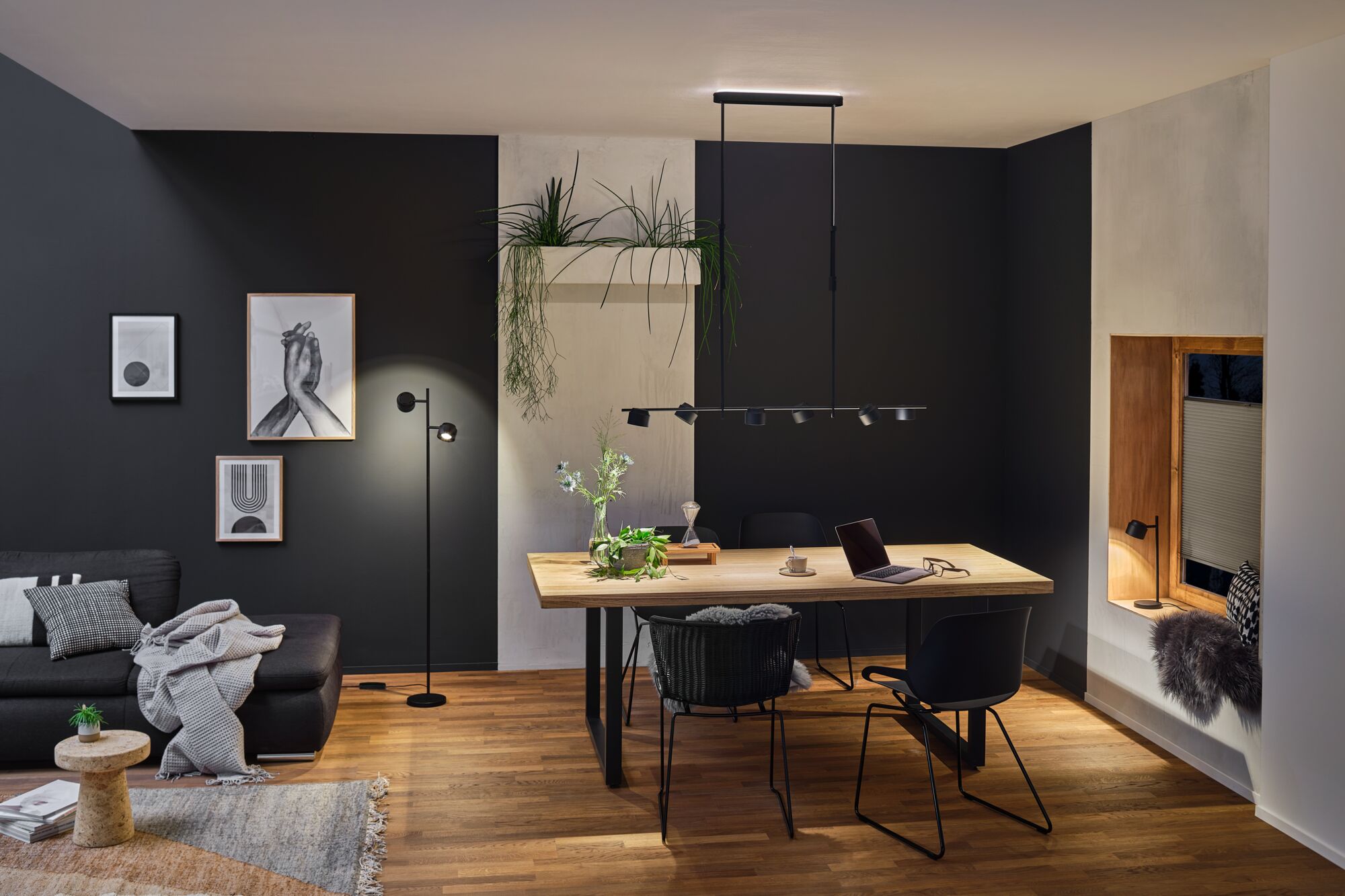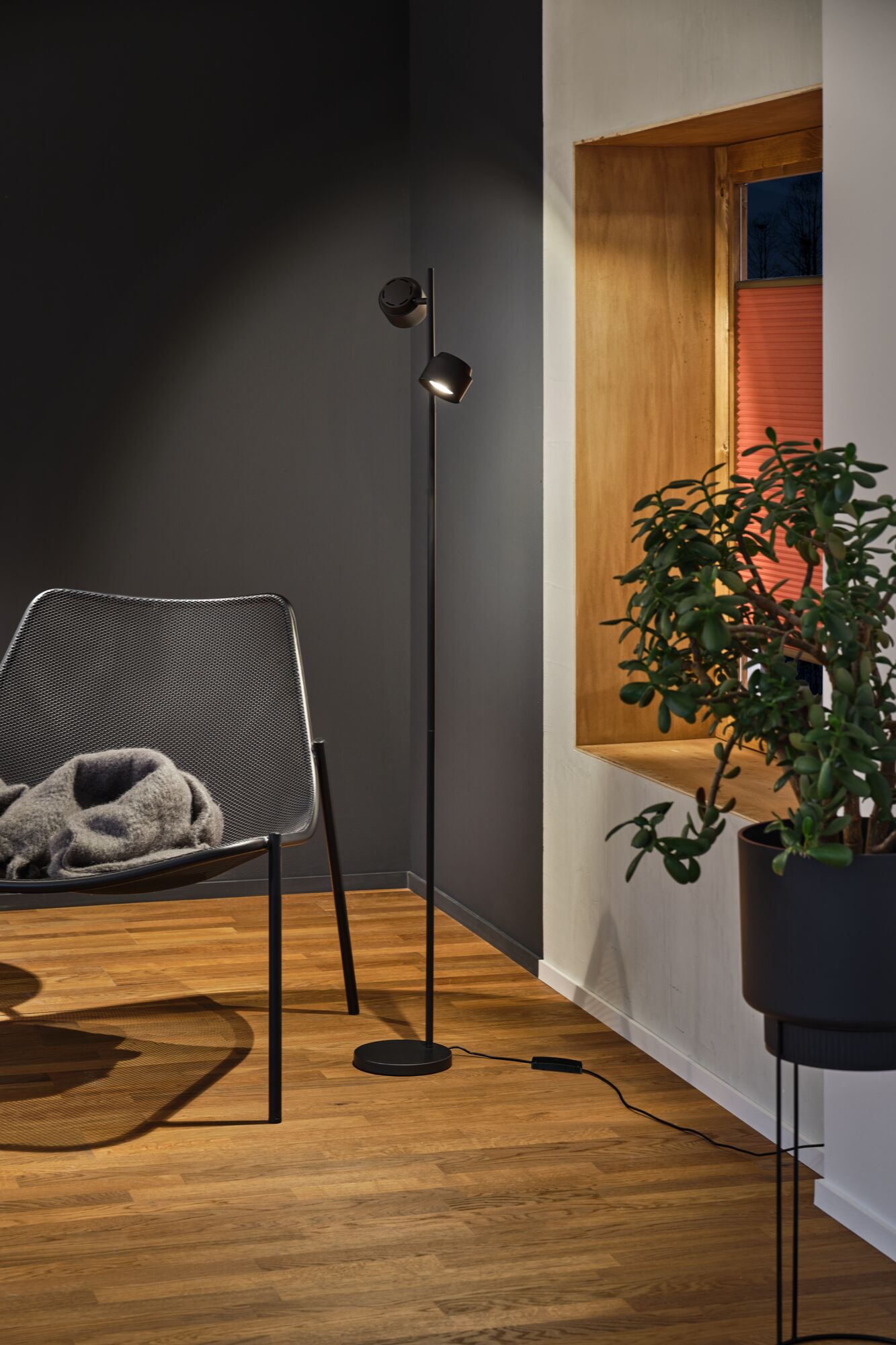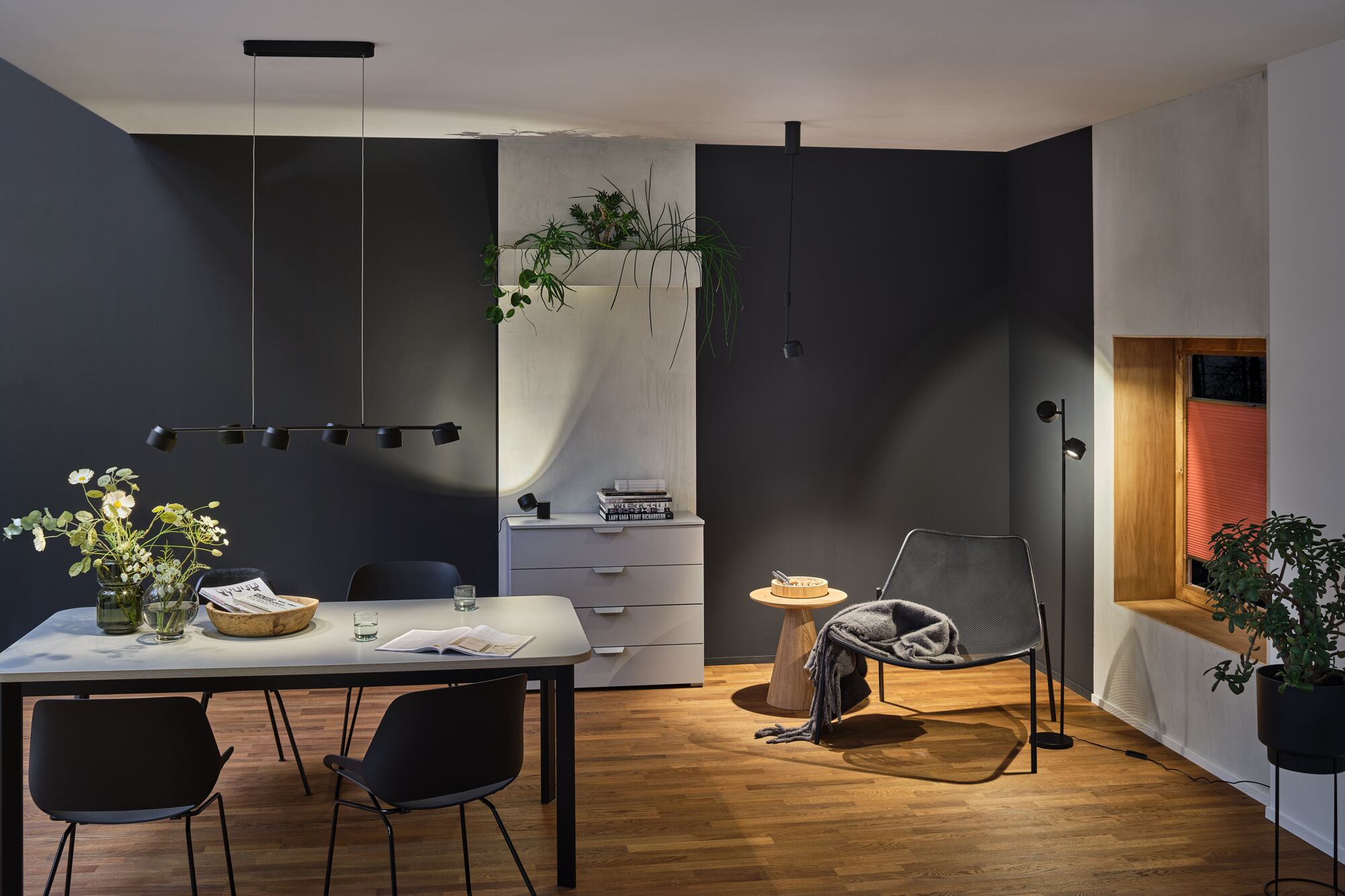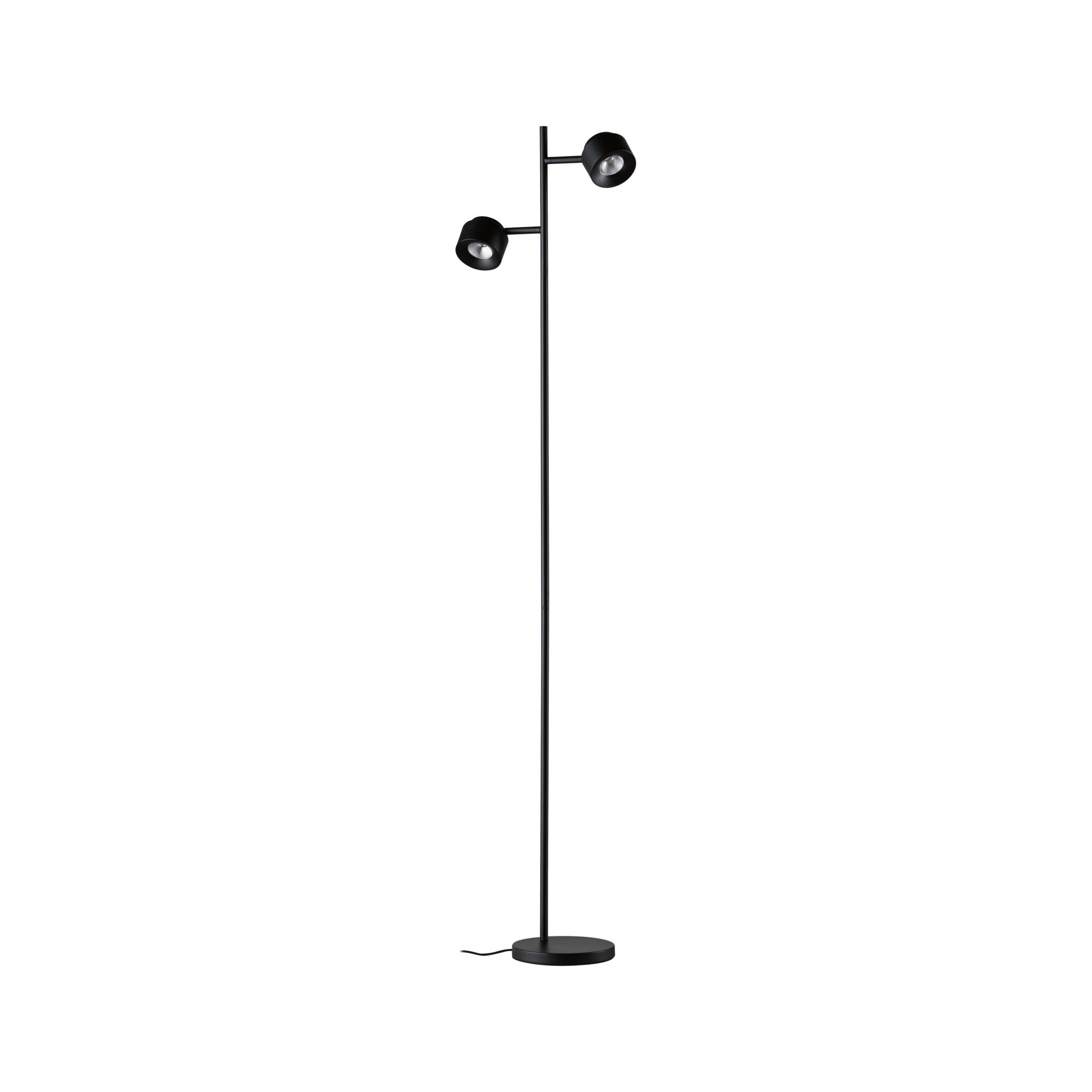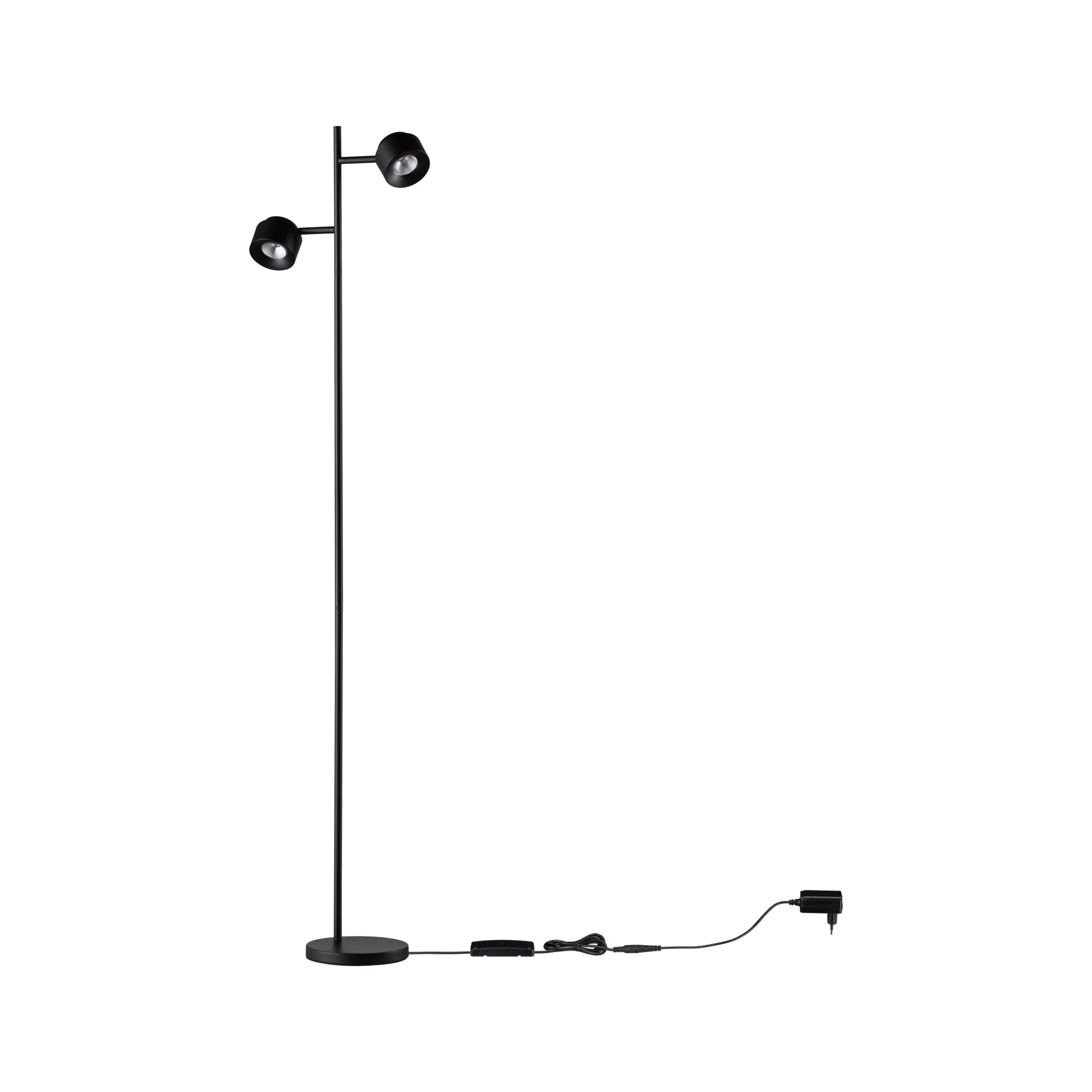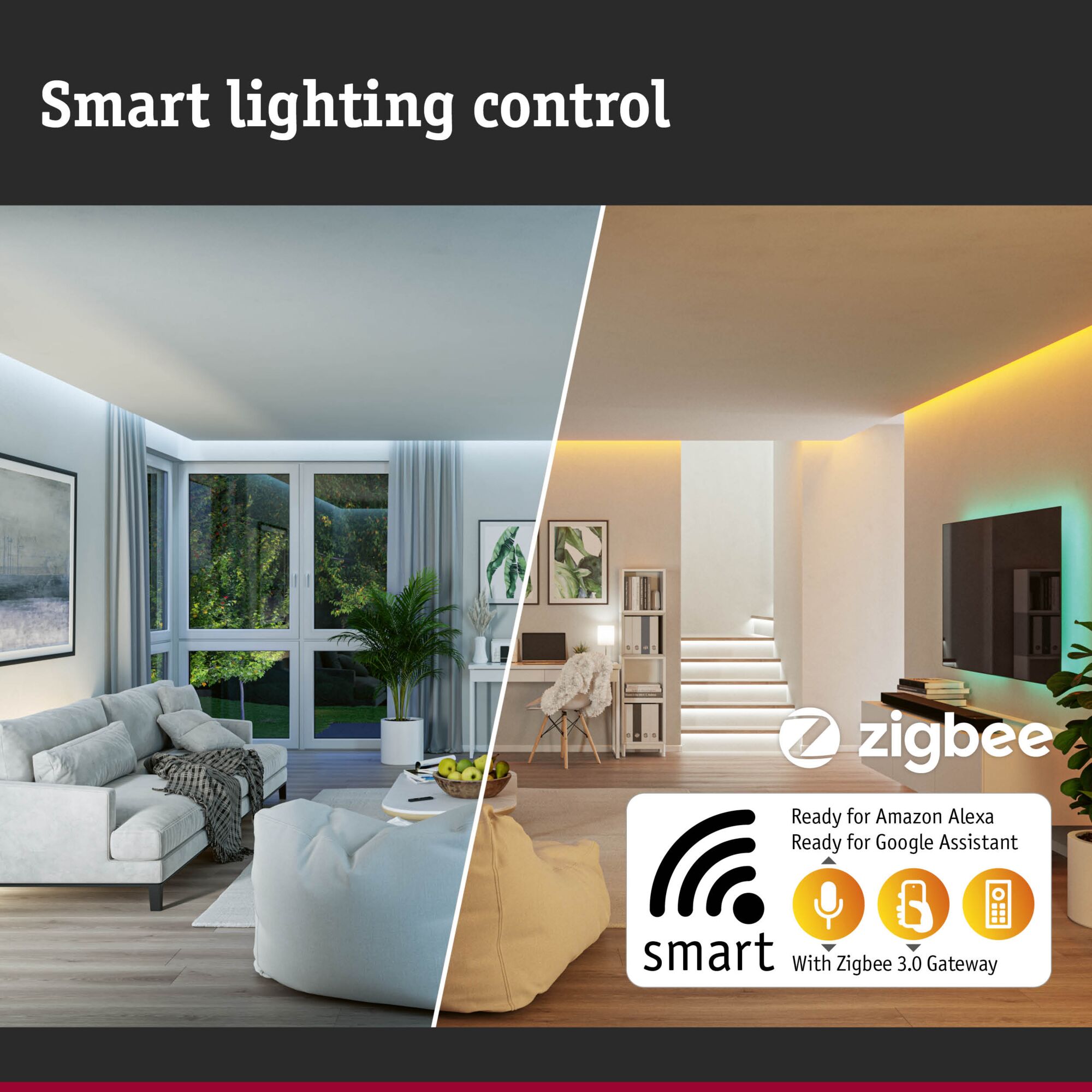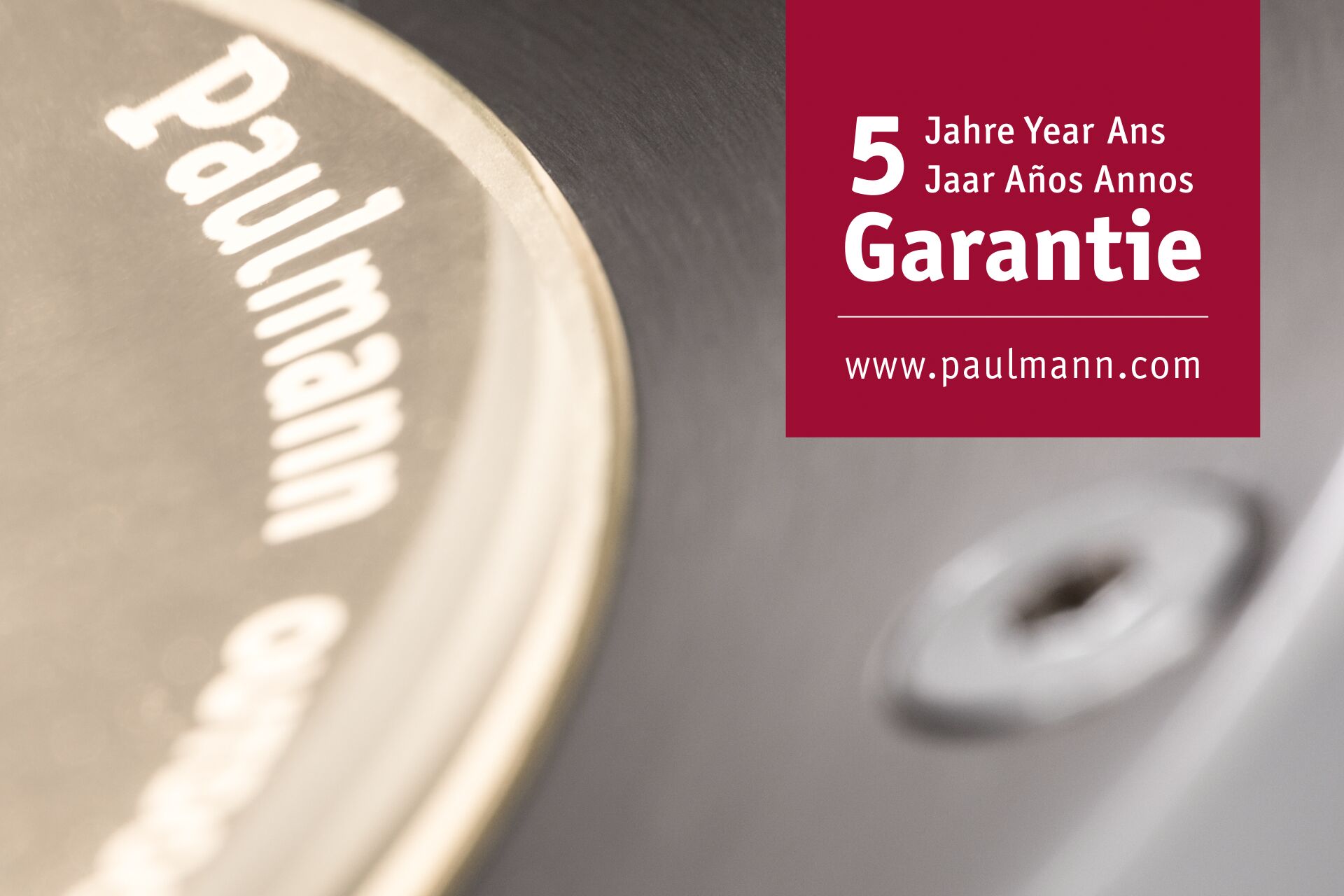 Creates a cosy living atmosphere with light in the living room, bedroom, hallway and more.
Color temperatur: 2700K - Warm white
Paulmann Zigbee products can generally be used with any Smart Home control panel that has a Zigbee interface.
LED Floor luminaire Smart Home Zigbee Puric Pane 2700K 2x300lm 2x3W Black
With its subtle design, the Puric Pane floor luminaire provides cosy lighting in a modern style. Thanks to its special facet lens, which directs the majority of the light emitted by the LED chip out towards the front, the floor luminaire is highly efficient and creates fascinating light effects. The two spot heads can be twisted by 350° as well as swivelled by 90°, so they can be individually aligned and ensure versatile application options for the luminaire. For example, the floor luminaire can be used as a reading light, while providing indirect lighting by casting light on the wall. It is also Zigbee 3.0 compatible. Zigbee is a radio transmission protocol that interlinks devices from different manufacturers. This allows not only the centralised control of lighting; shutters, heating and alarm systems, for example, can also be integrated. In combination with other luminaires, the Puric Pane series lets you create your very own living atmosphere.
Creates a cosy living atmosphere with light in the living room, bedroom, hallway and more.
Color temperatur: 2700K - Warm white
Paulmann Zigbee products can generally be used with any Smart Home control panel that has a Zigbee interface.
Efficient LED technology
Dimension
Dimensions (Height x Width x Depth)
H: 1.450 mm
Ø
180 mm
Design and Material
Colour
Black
Material
Metal, Plastic
Installation
can be used with the following dimmers
Paulmann SmartHome Zigbee Gent 500.67, Paulmann 501.34 Smart Switch
Connections
Transformator plug
Transformator plug
Plug
Euro flat plug (type C-CEE 7/16)
Energy consumption
energy efficiency (A to G)
E
Service life
lifetime
30.000 h
Light Characteristics
Color temp.
2700 K
Beam angle
48 °
Useful luminous flux
300 lm
Luminous flux LED module
400 lm
color temp
2.700 K
Color rendering index
> 80 Ra
Beam angle LED module
48 °
Lamp Features
Component parts
3 W
Compatible Smart Home technology
Zigbee
Technique
LED
Dim
with Smart Home
Dimmable
Yes
Incandescent Equivalent
59 W
Maximum wattage
max. 2x6 W
Inclusive lamp
✓
Number of component parts
2x
protection class
protection class II
Radio frequency
2,4 GHz
Power consumption
12 W
Transformer
apparent power
14 VA
Labelling
WEEE-Reg.-No
DE 39236390