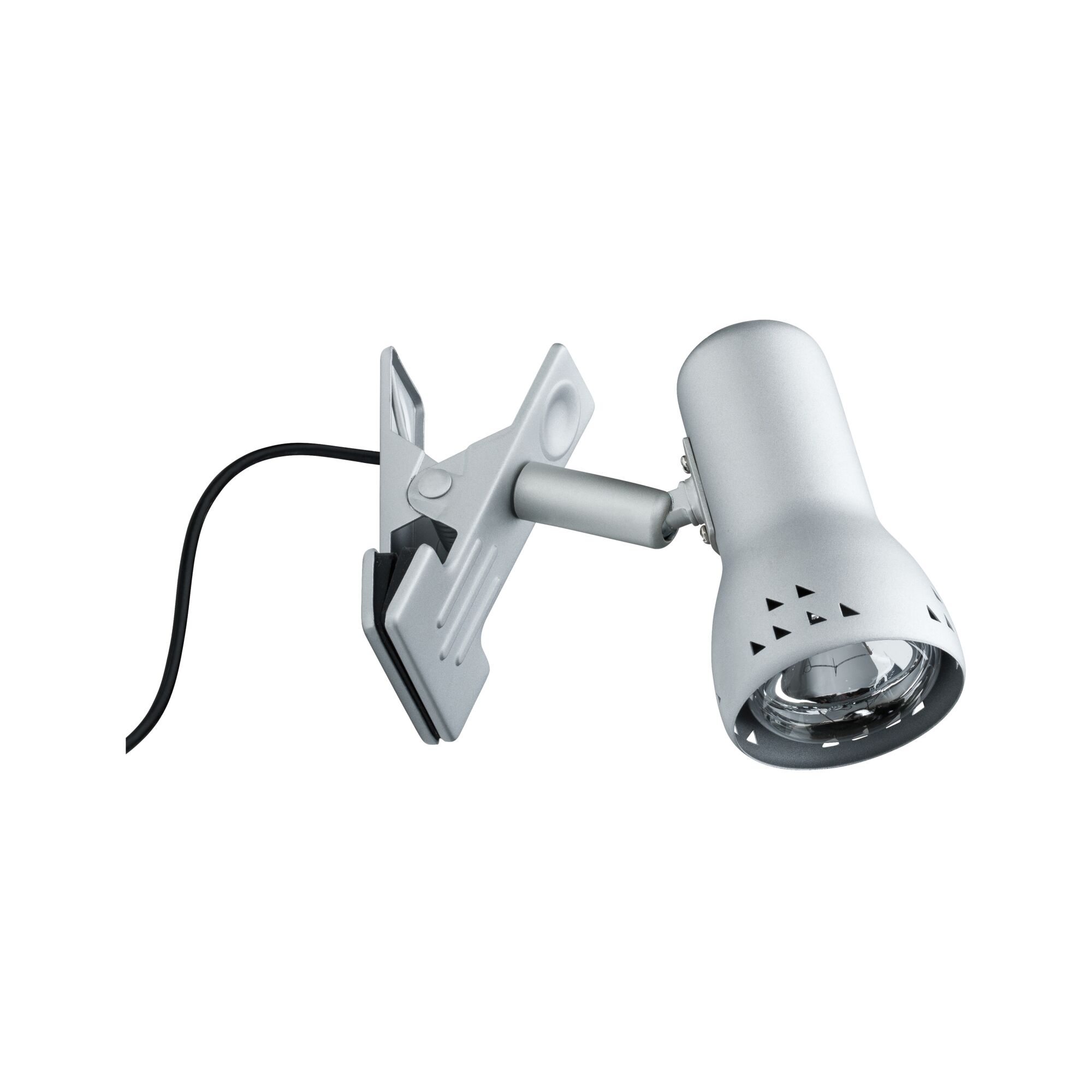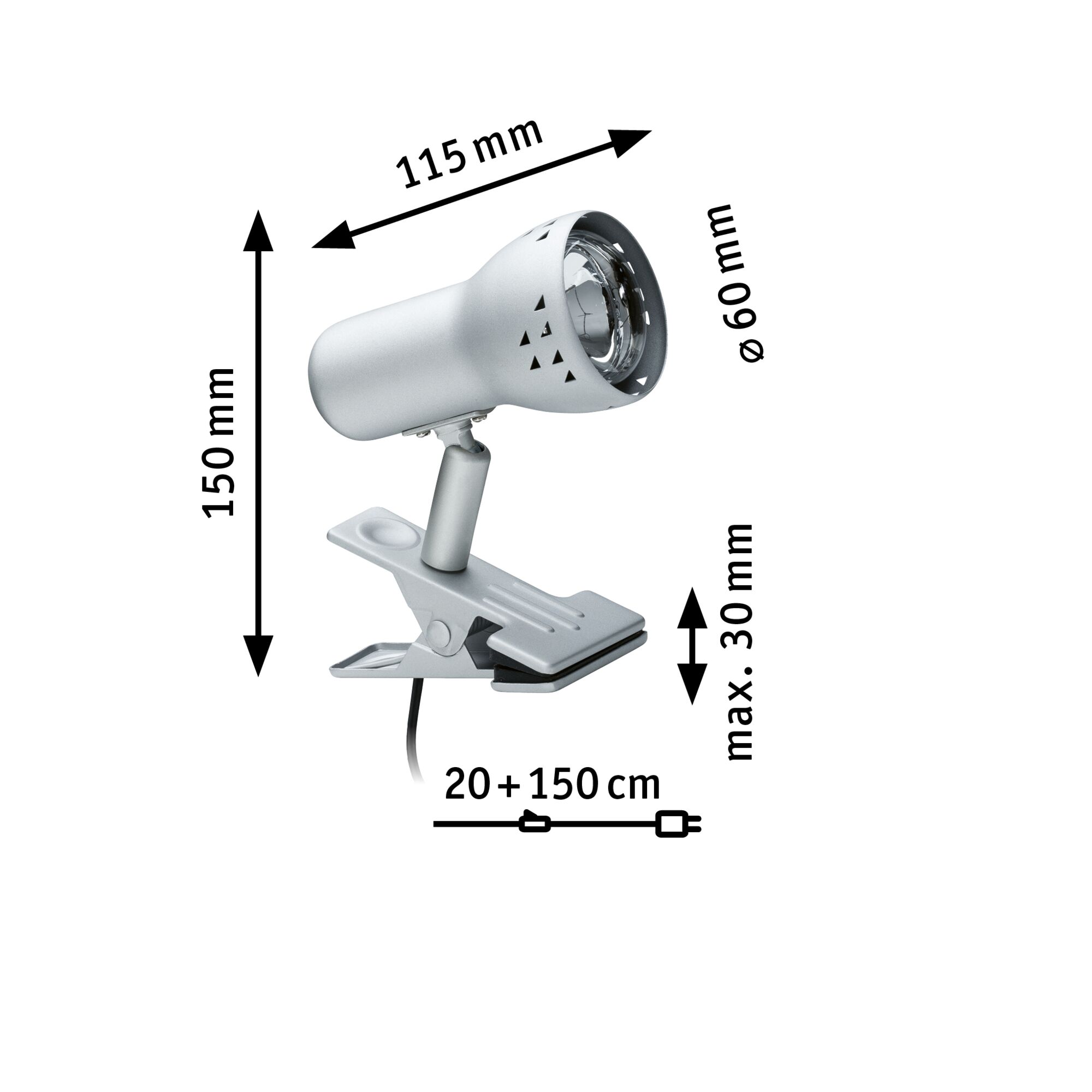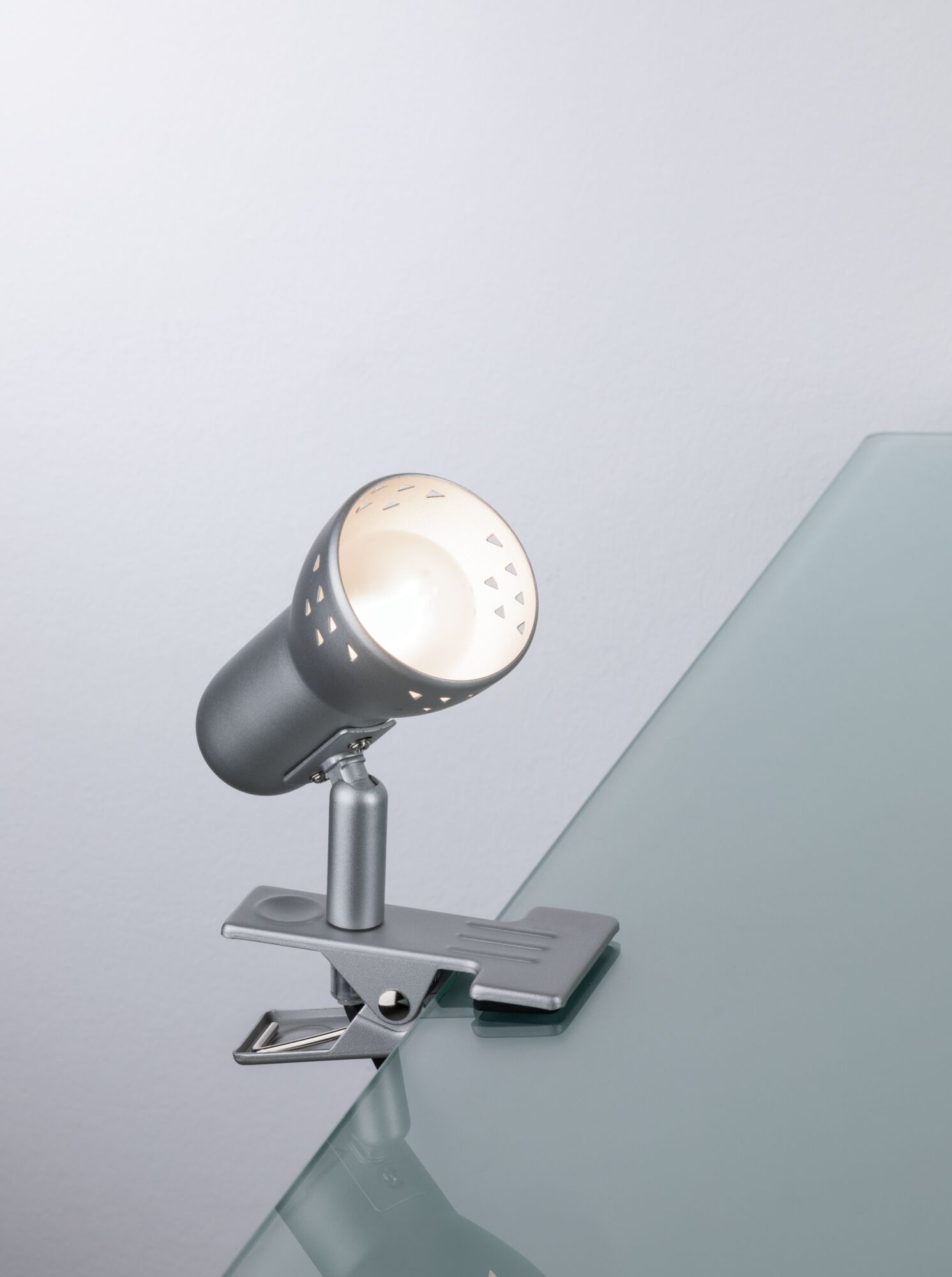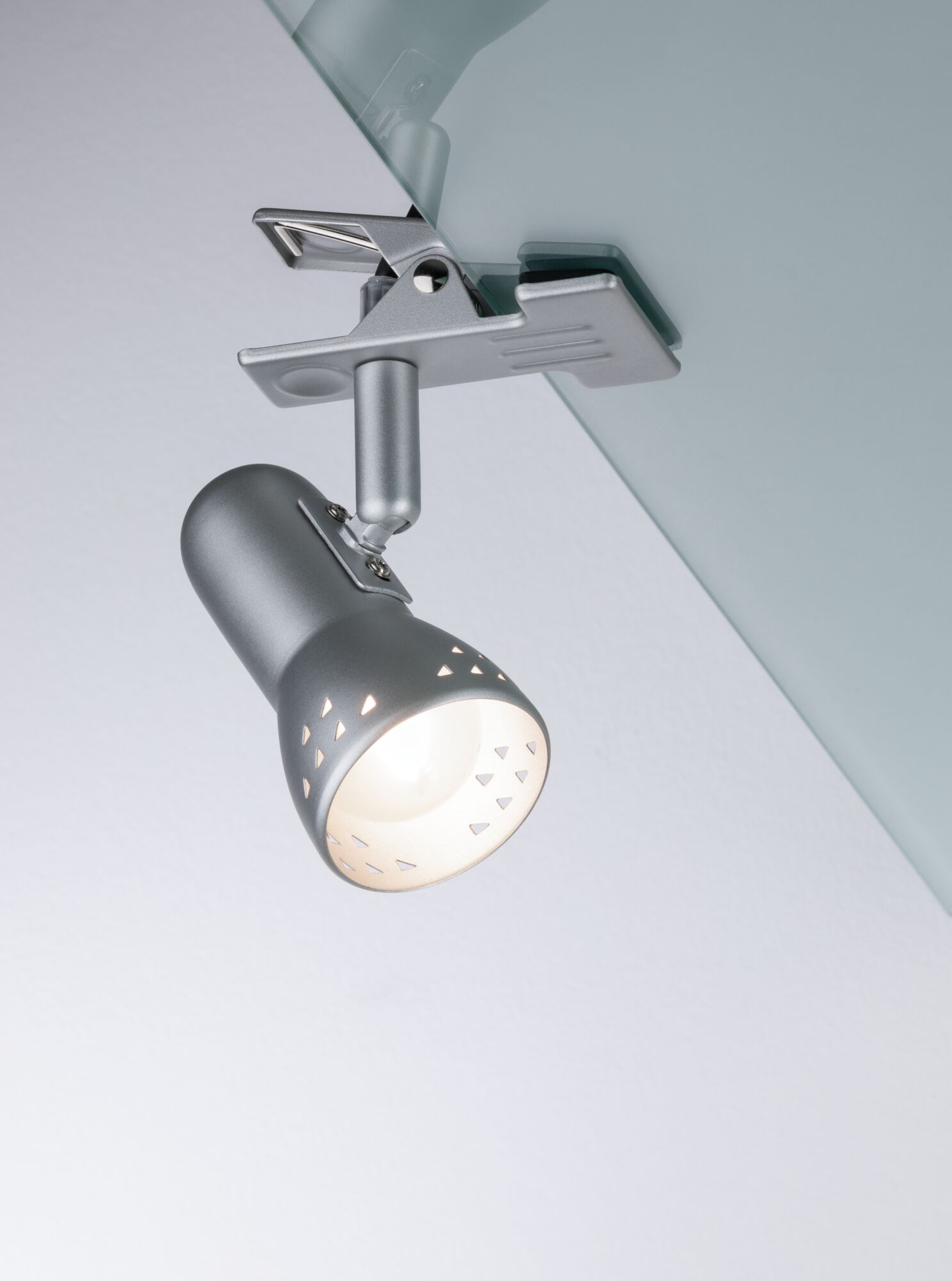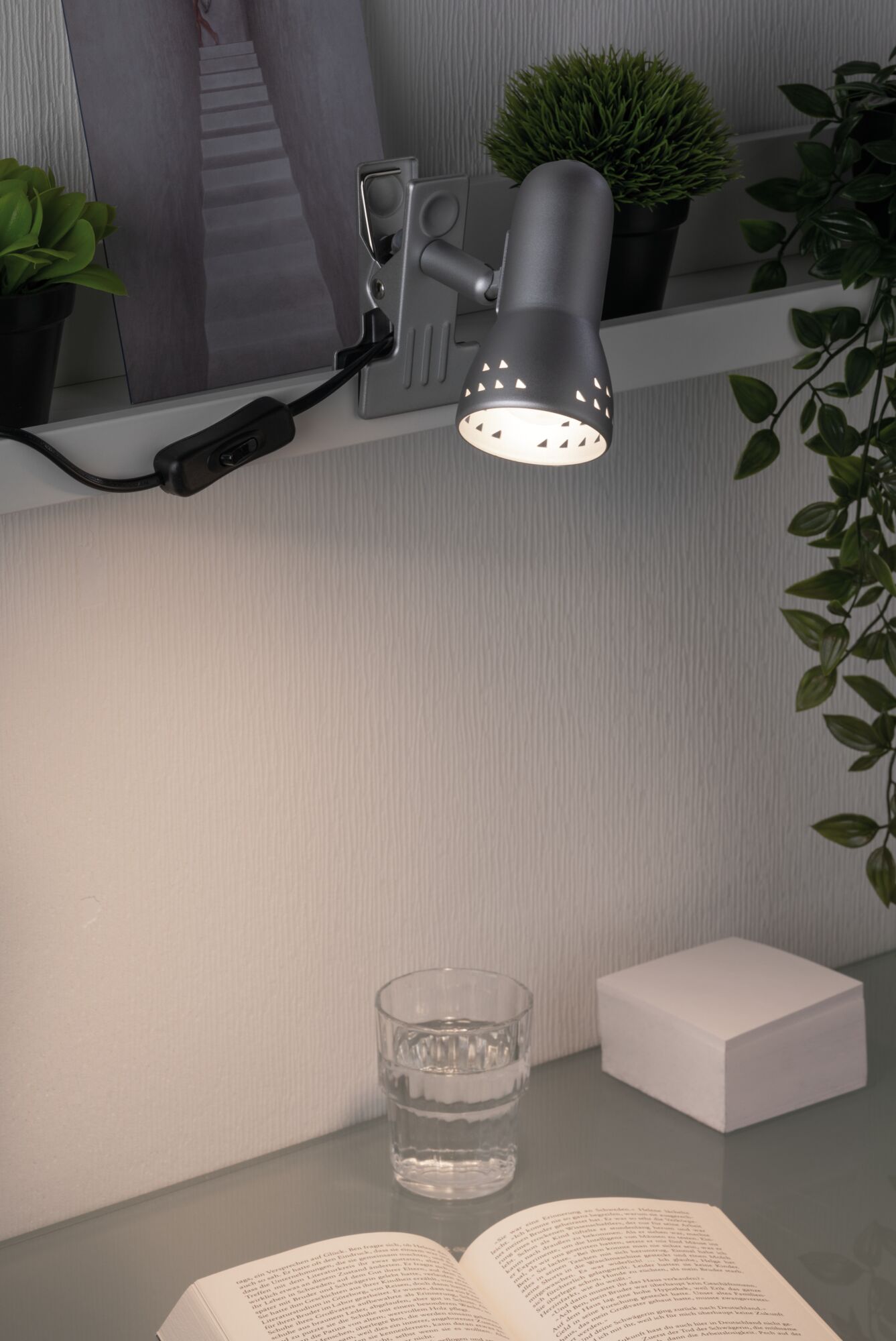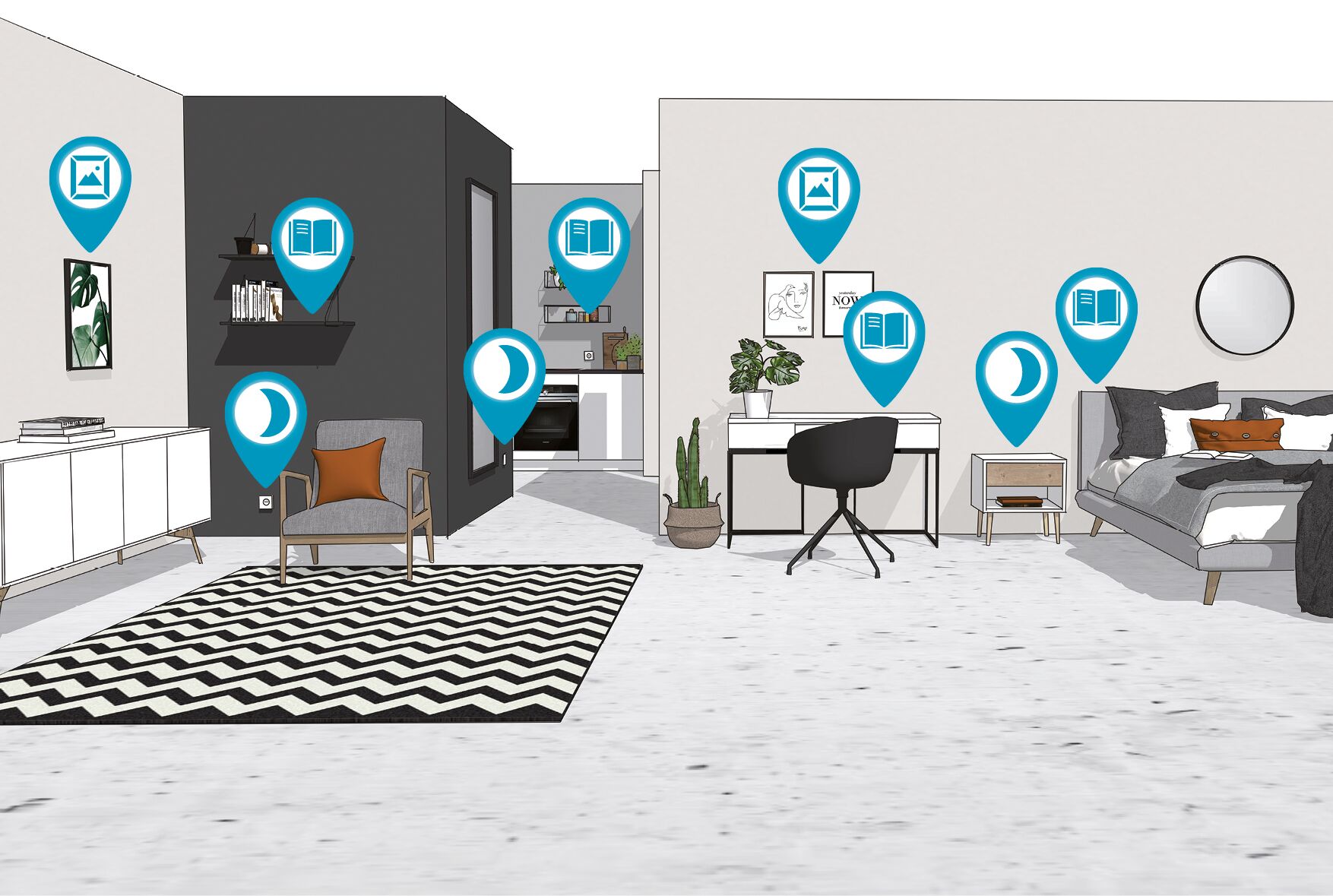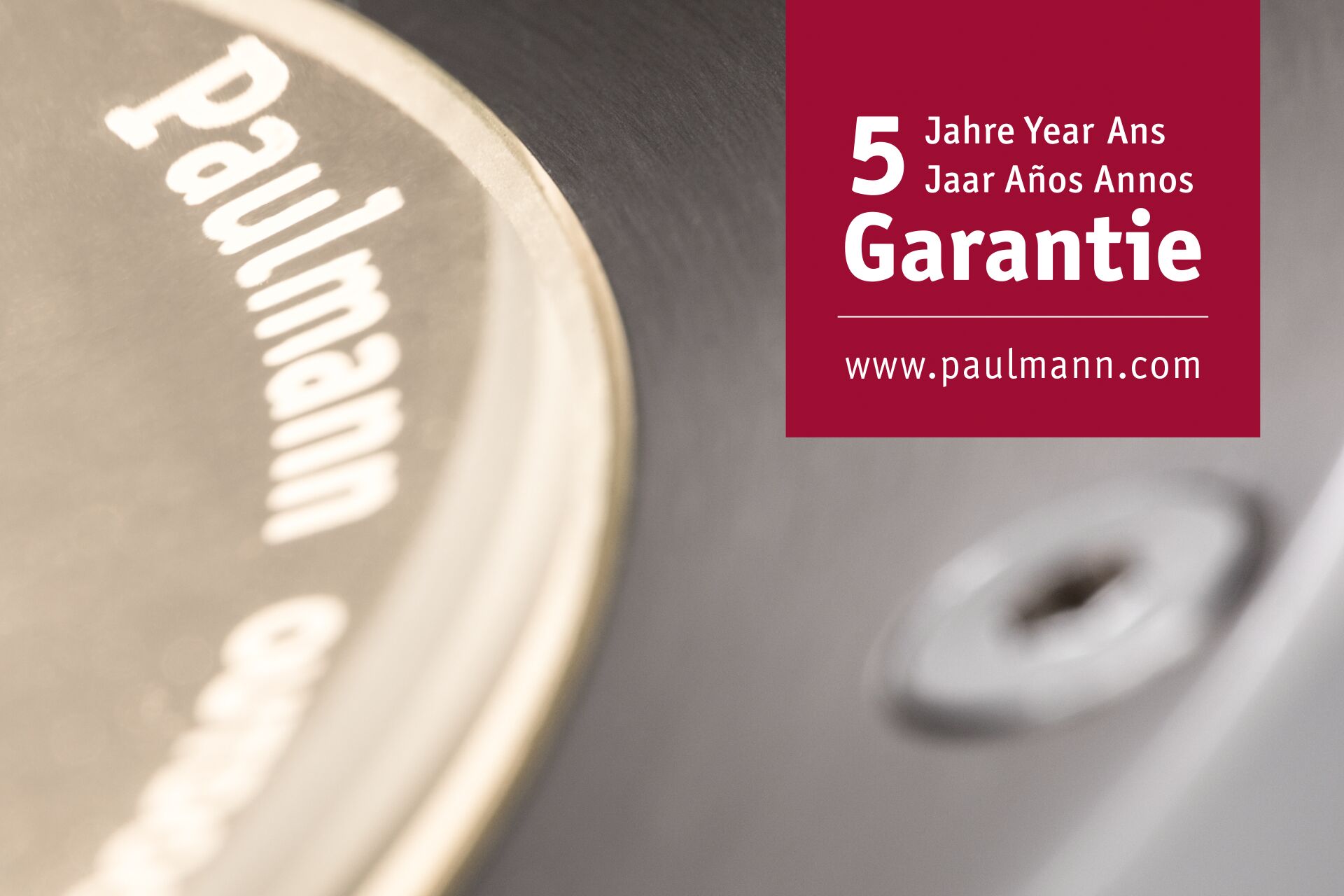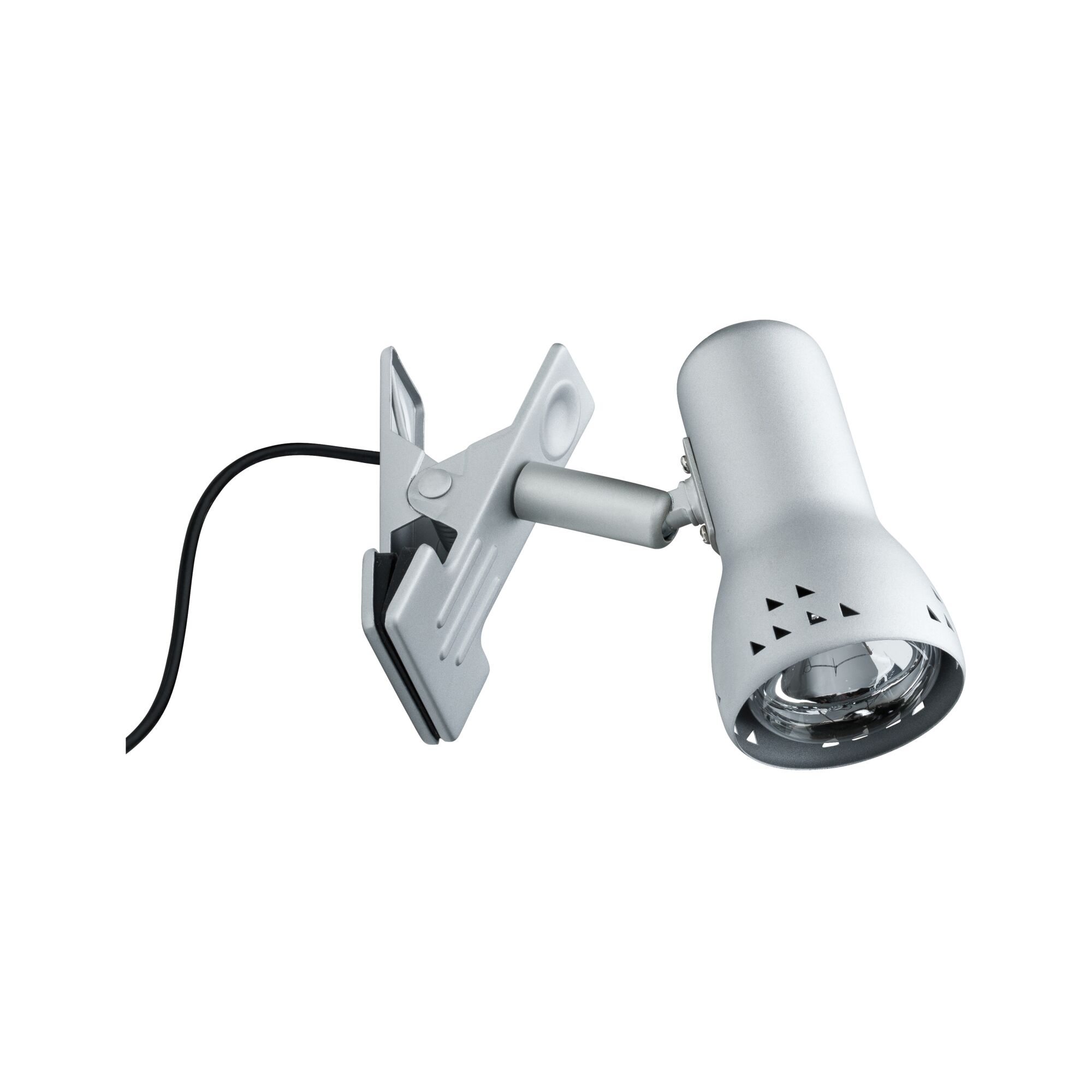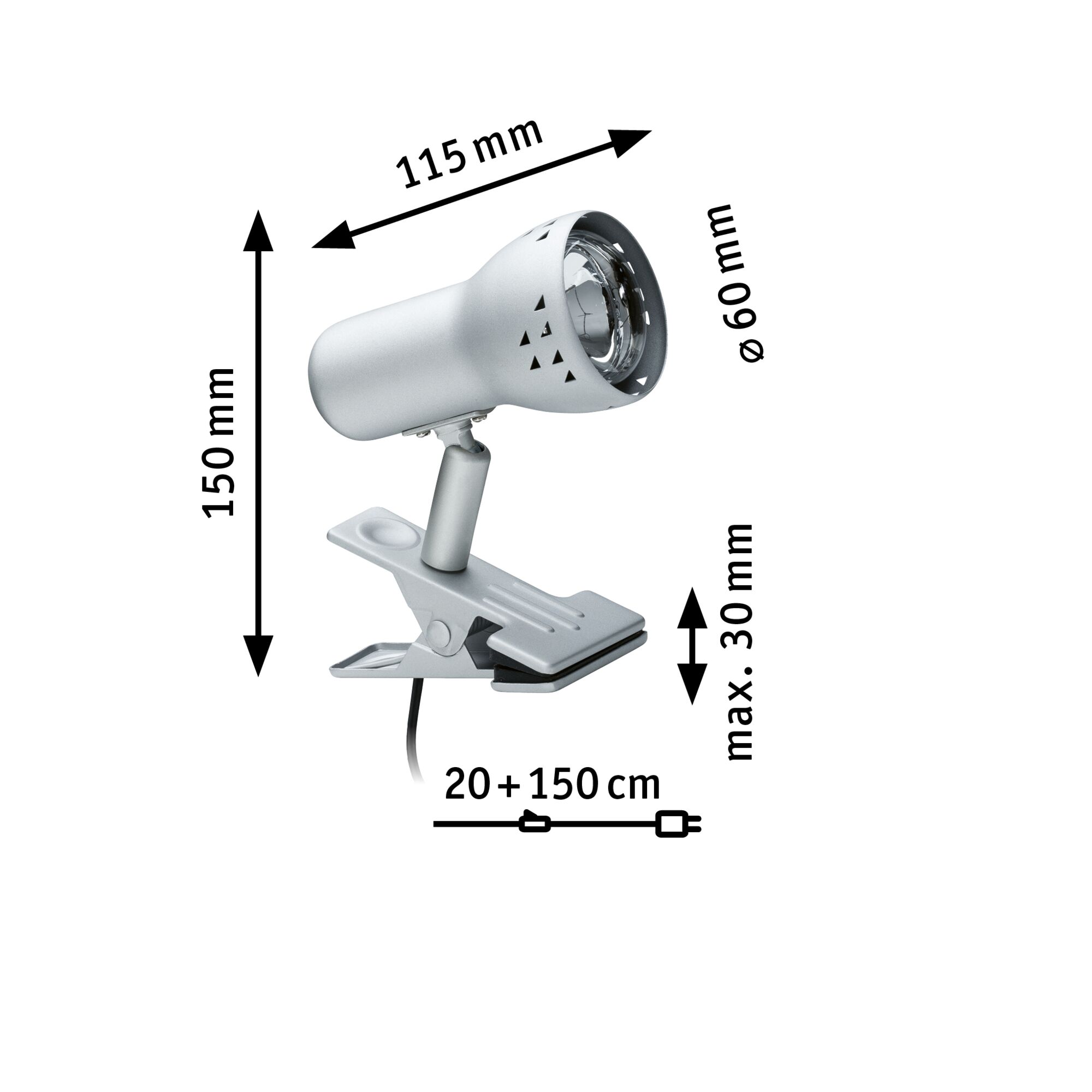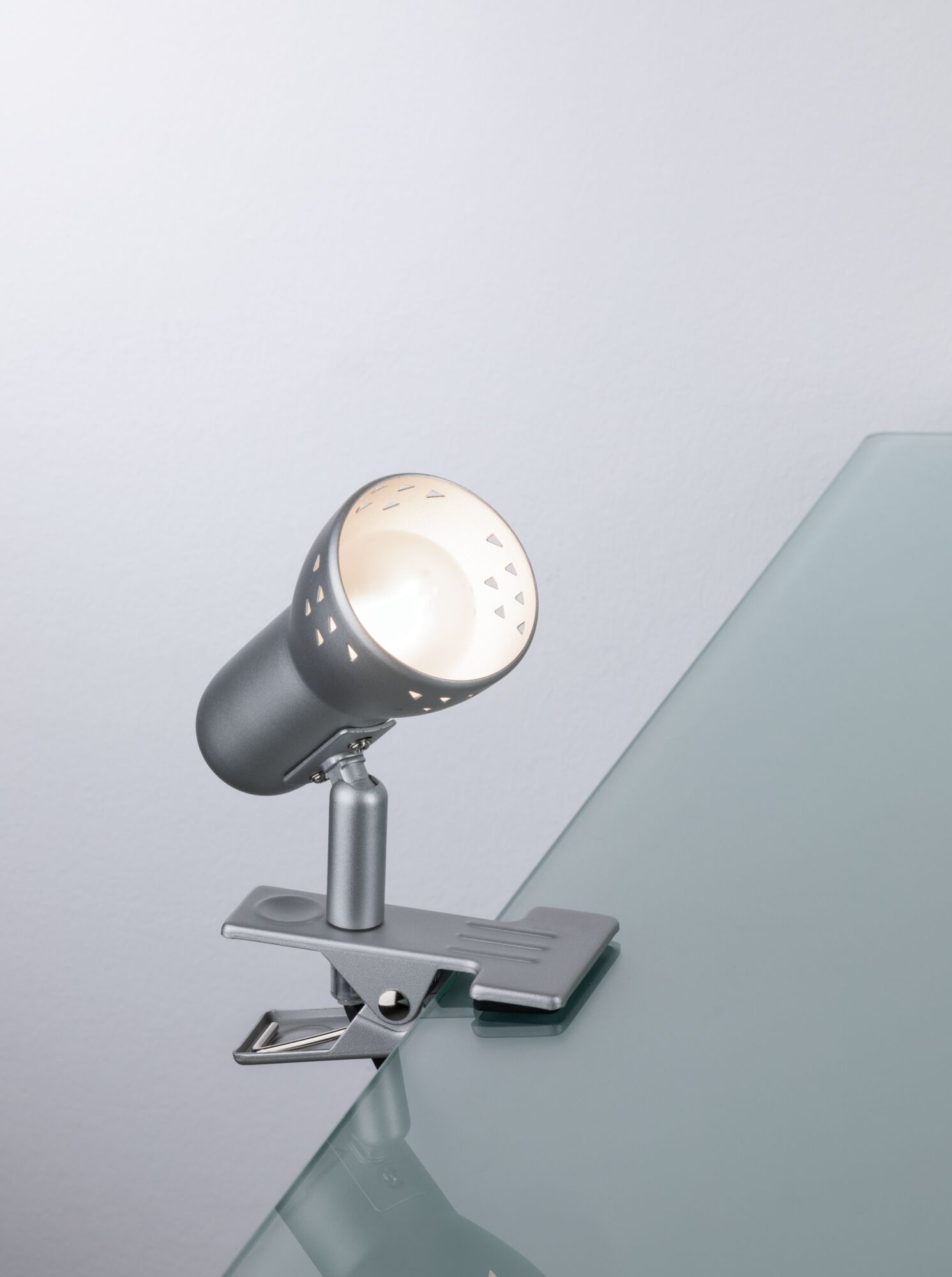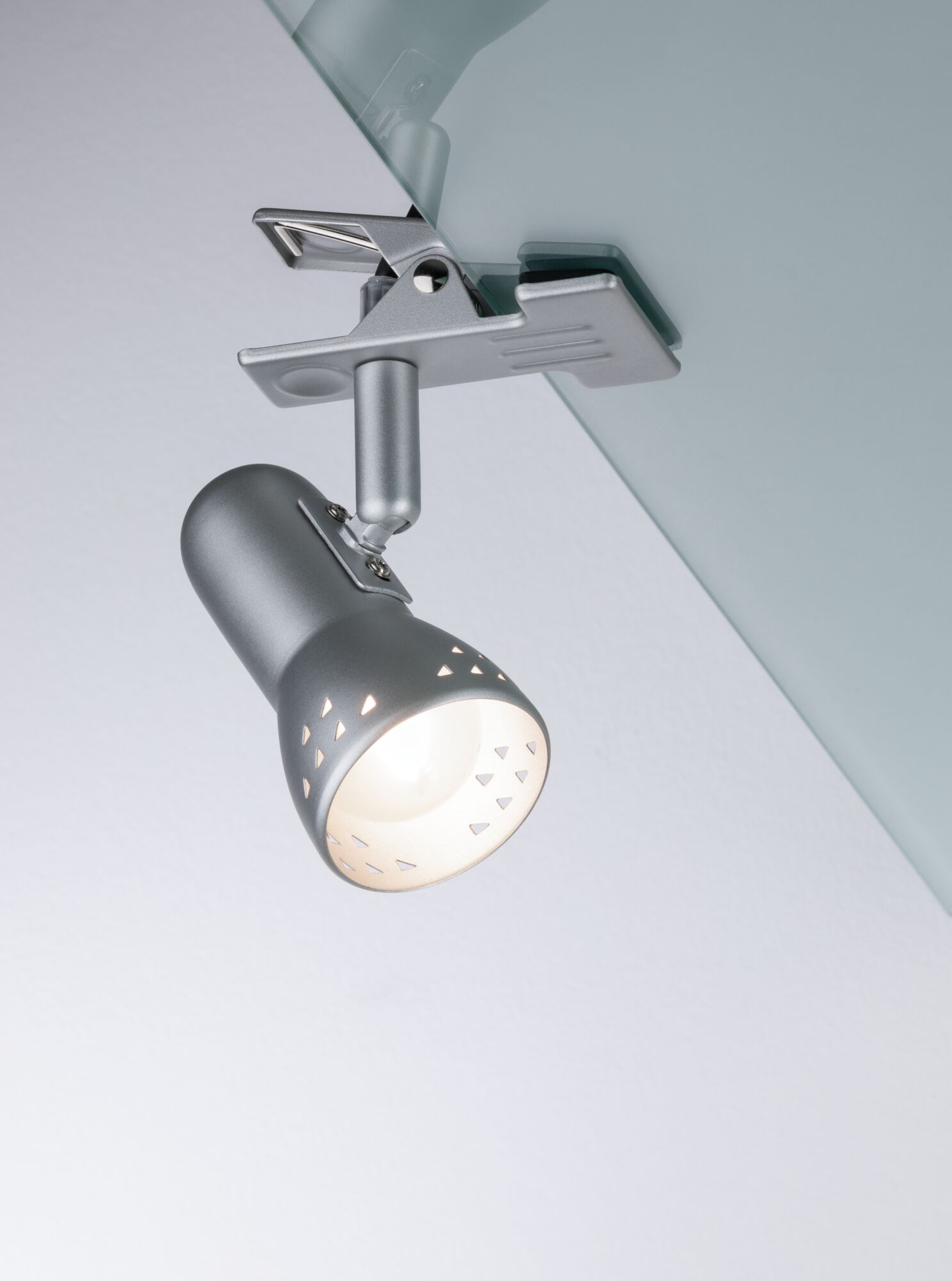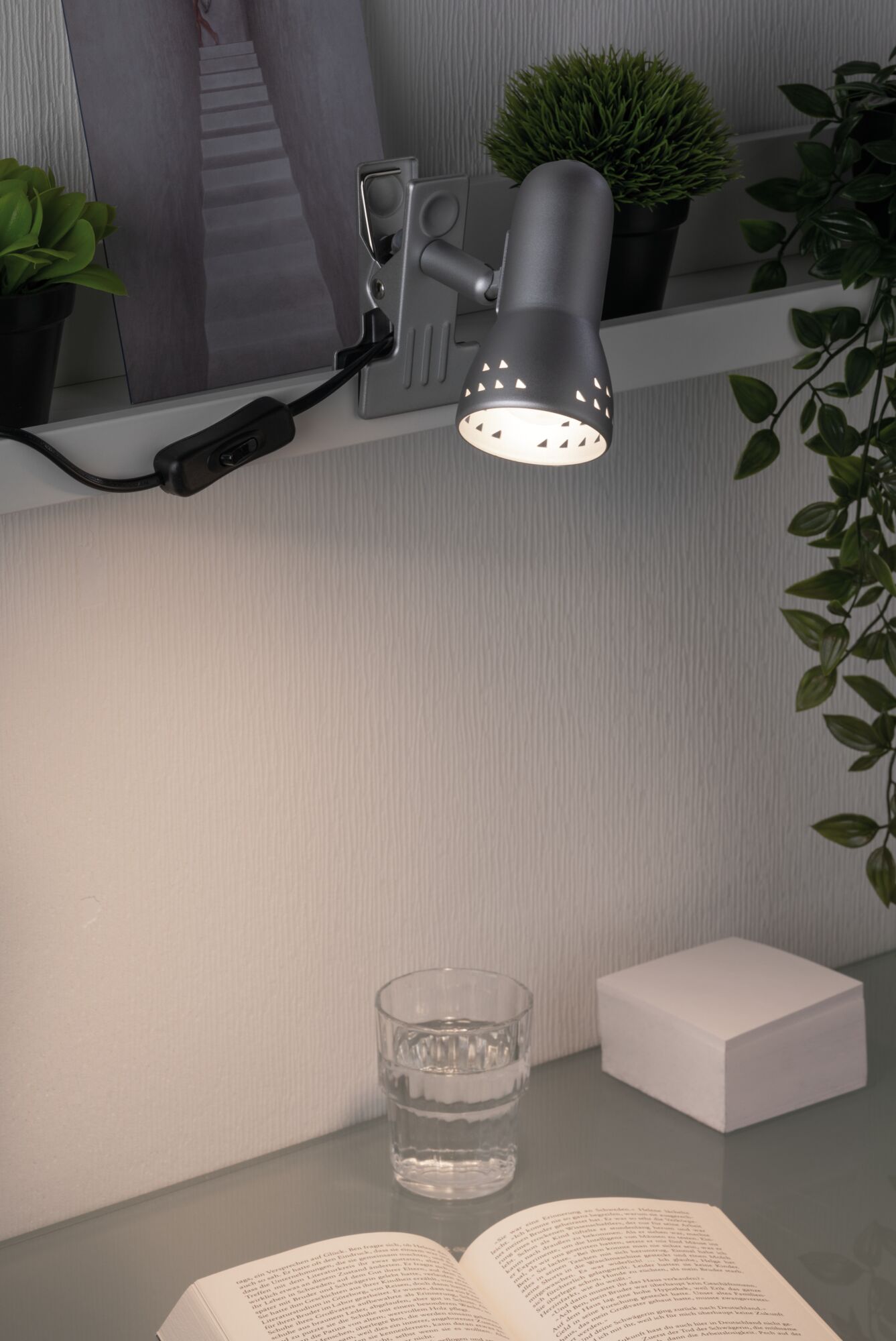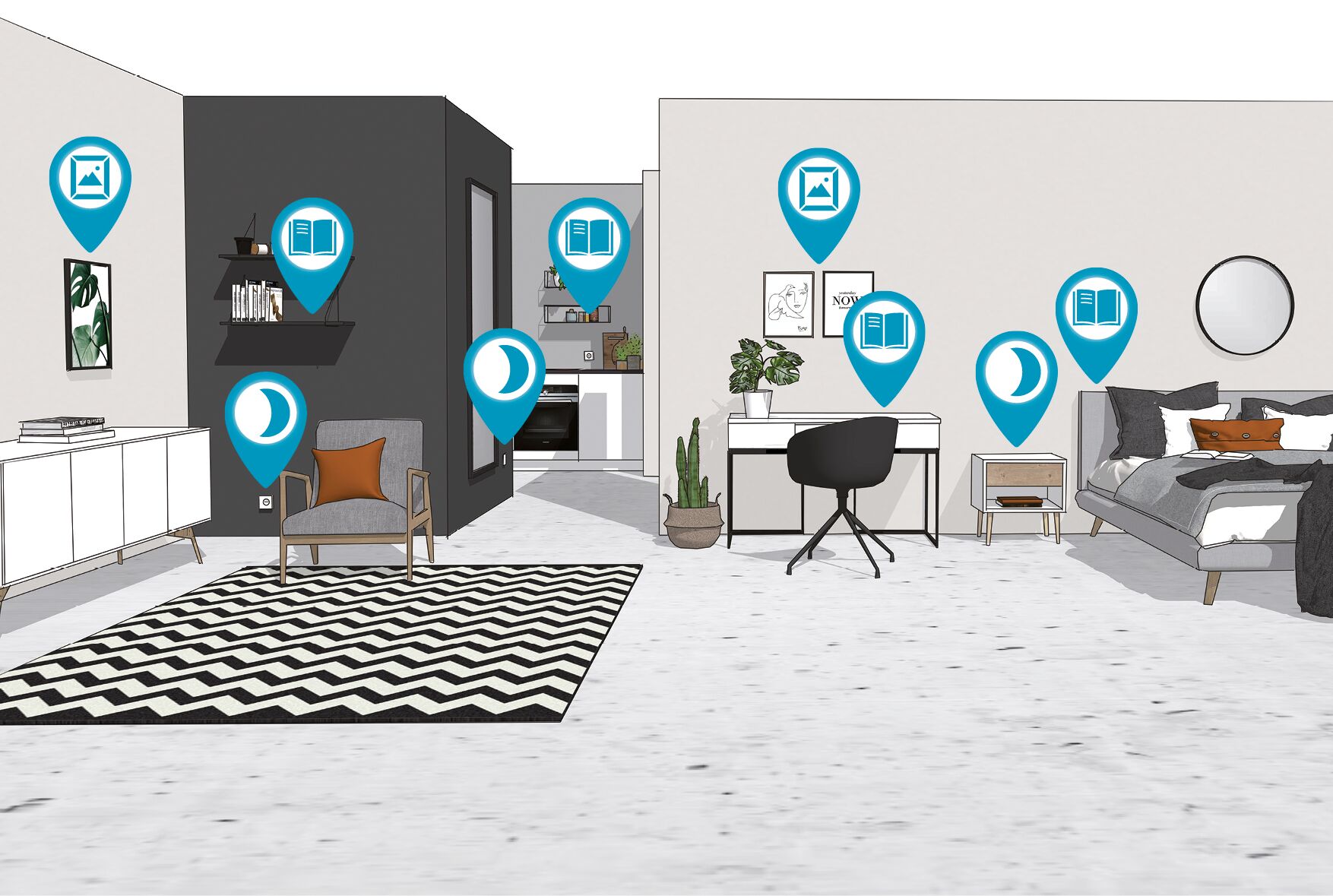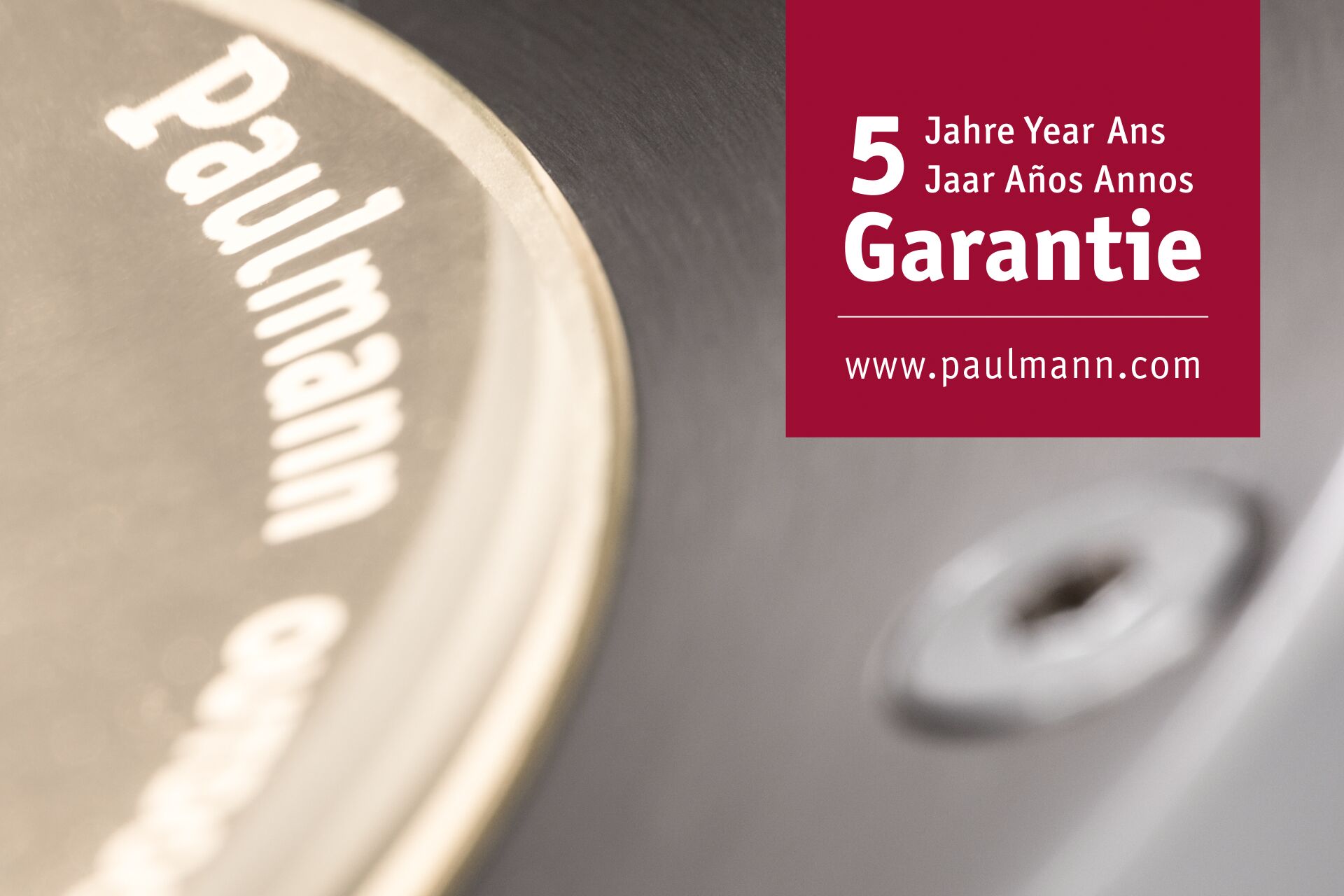 Optimal suitable as reading lamp
Surface/color: Brushed iron
Clip luminaire incl. assembly instructions
Clip spot Gryps Brushed iron 230V E14
The -Gryps- clip spotlight can be clipped firmly to a table edge or shelf as required. The luminaire does not include a lamp on delivery, meaning you are free to choose between a conventional R50 reflector lamp, LED, ESL or an R50 reflector lamp with halogen technology.
Optimal suitable as reading lamp
Surface/color: Brushed iron
Clip luminaire incl. assembly instructions
Without bulb, reflector lamp R50 Akzent 40W E14 (20001)
Directional light sets light accents by shining on objects.
Don't forget: Order compatible bulbs as well!
Dimension
Dimensions (Height x Width x Depth)
H: 150 x B: 115 x mm
Ø
60 mm
Design and Material
Colour
Brushed iron
Material
Metal, Plastic
Installation
Installation site (recommendation)
Table plate
Connections
Plug
Euro flat plug (type C-CEE 7/16)
Lamp Features
Technique
Lamp without bulb
Socket
E14
Dimmable
The luminaire is dimmable, and the dimming capability depends on the type of lamp used.
Maximum wattage
max. 40 W
protection class
protection class II
Replacable
1 Lightsource is replaceable without damage the lighting fixture by enduser.
Labelling
WEEE-Reg.-No
DE 39236390