230 V Filament
LED Globe G95 E27
806lm 7W Dim to warm dimmable Clear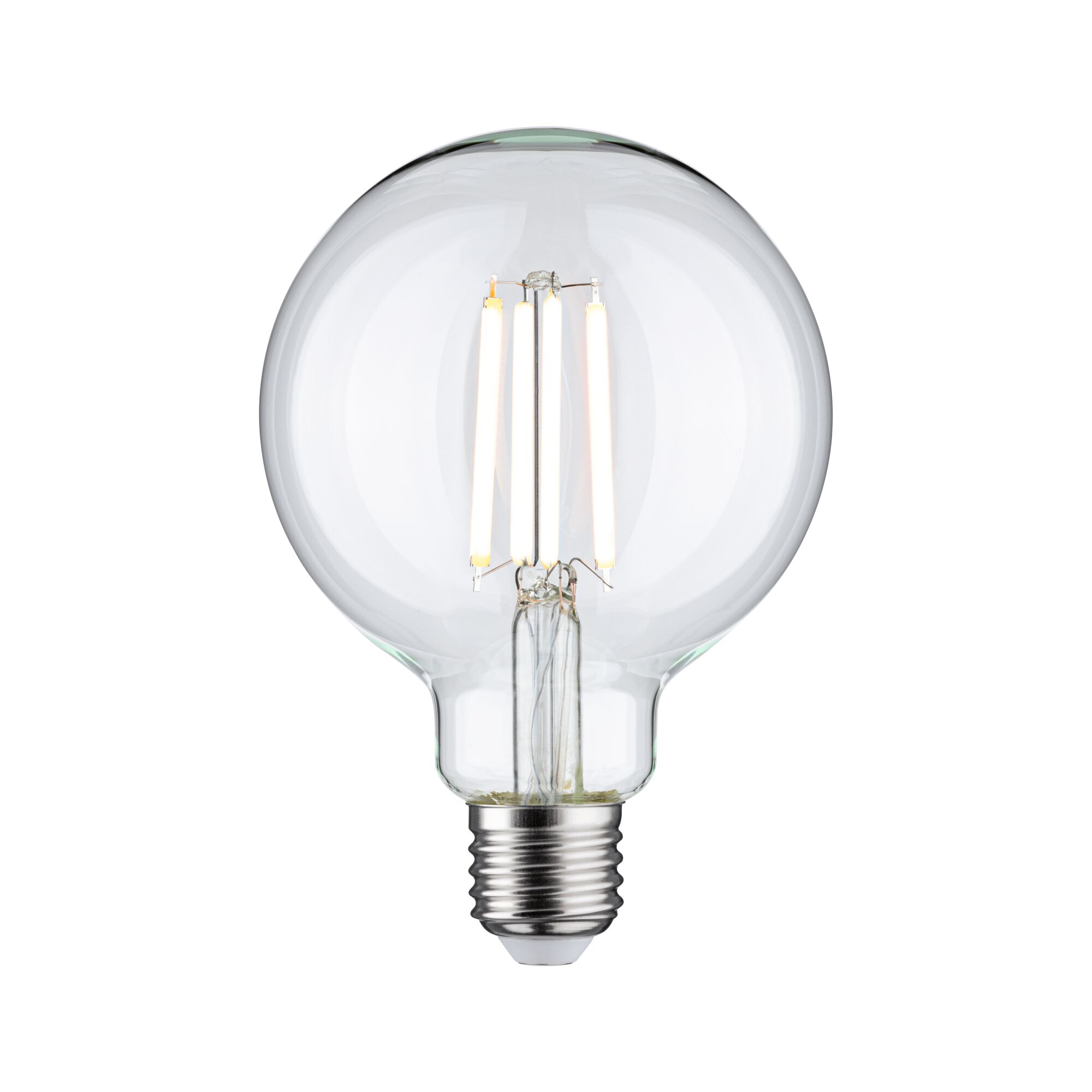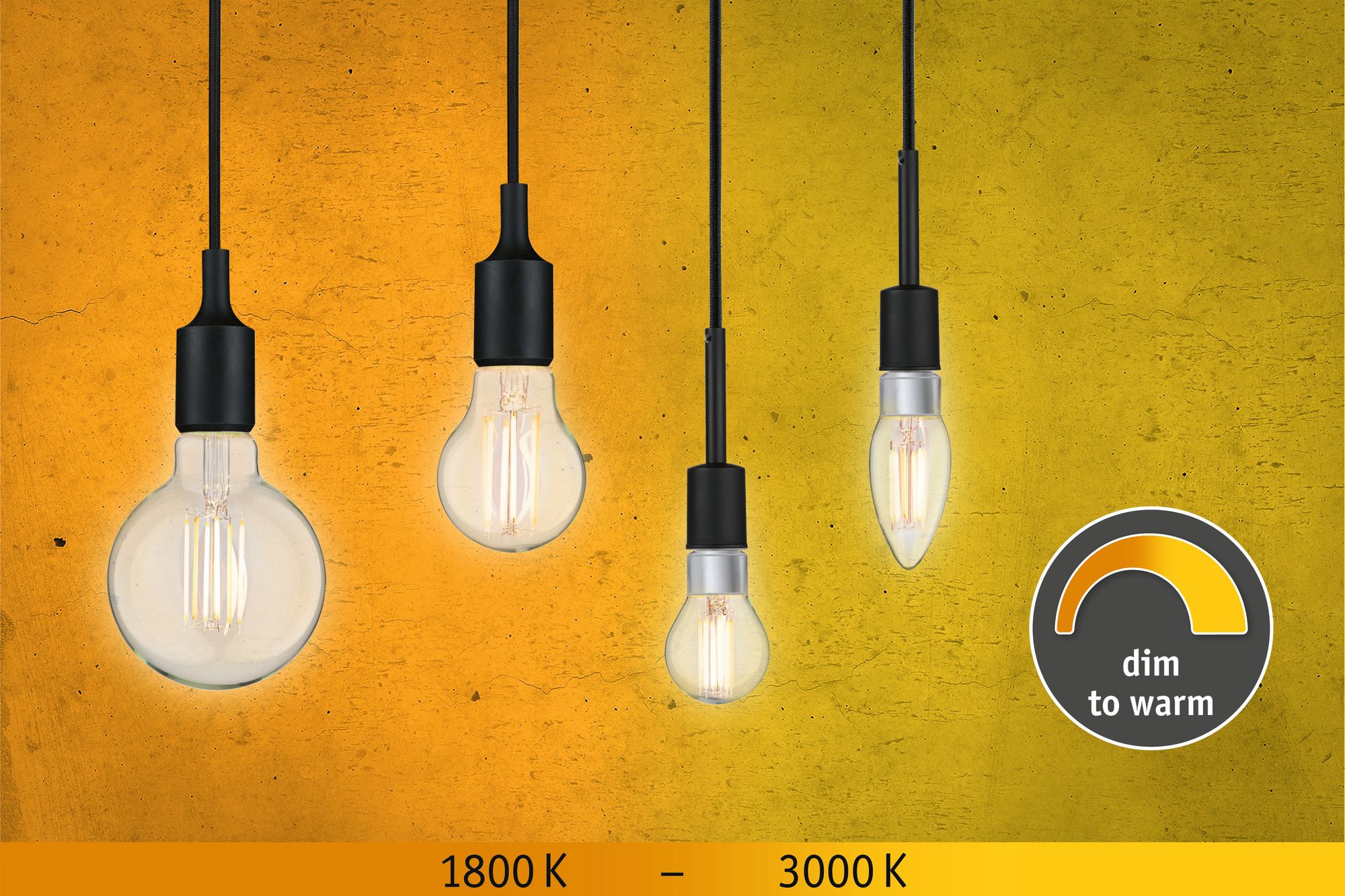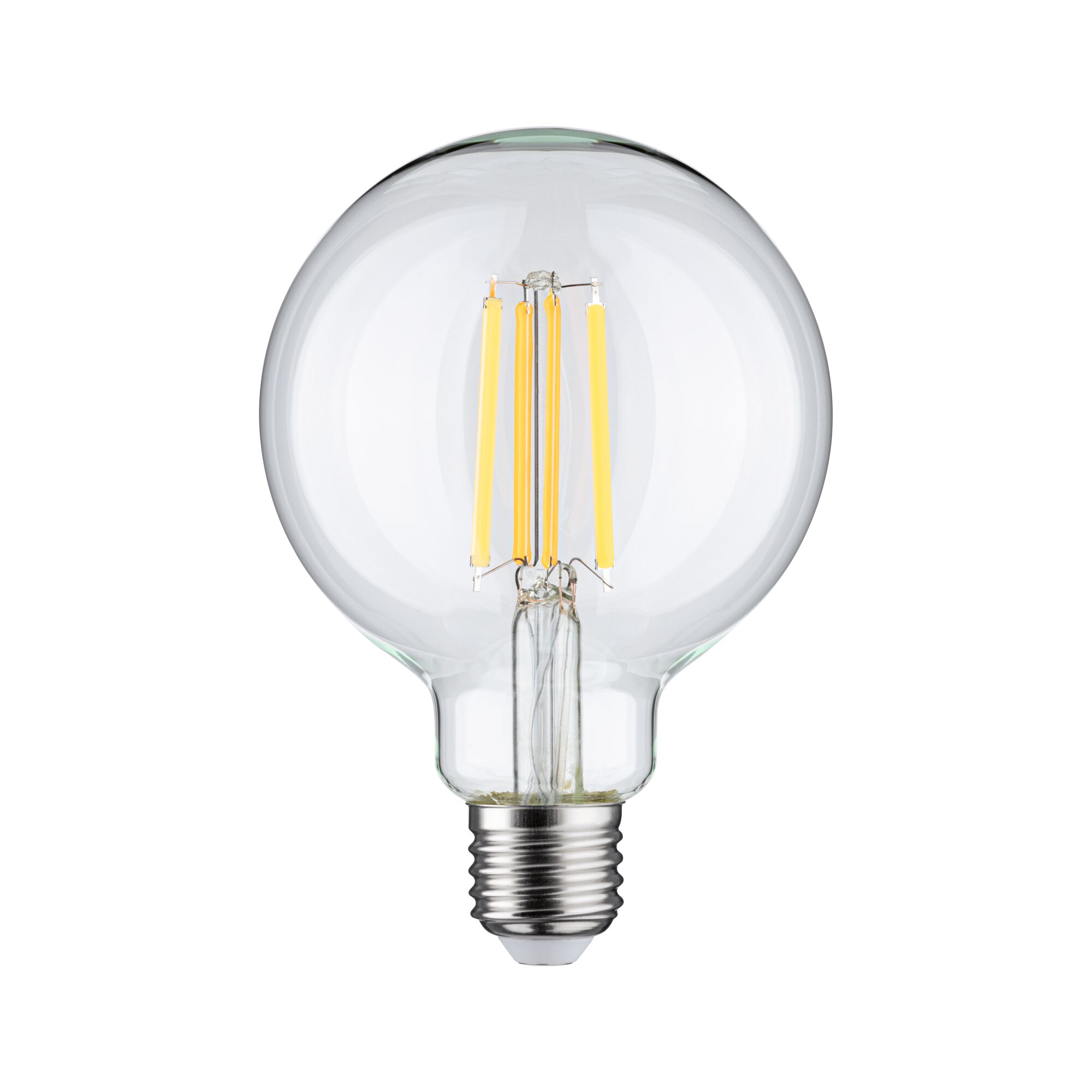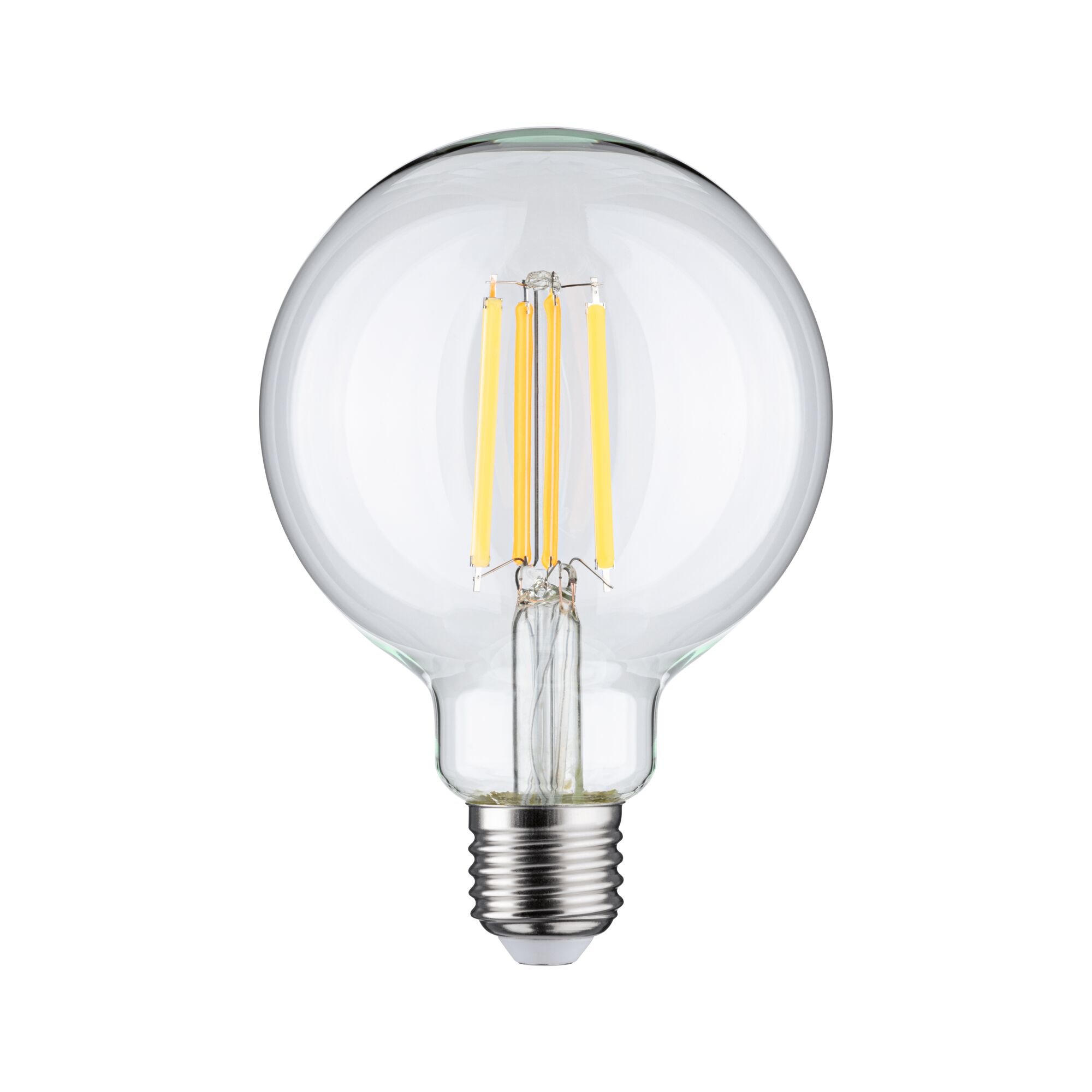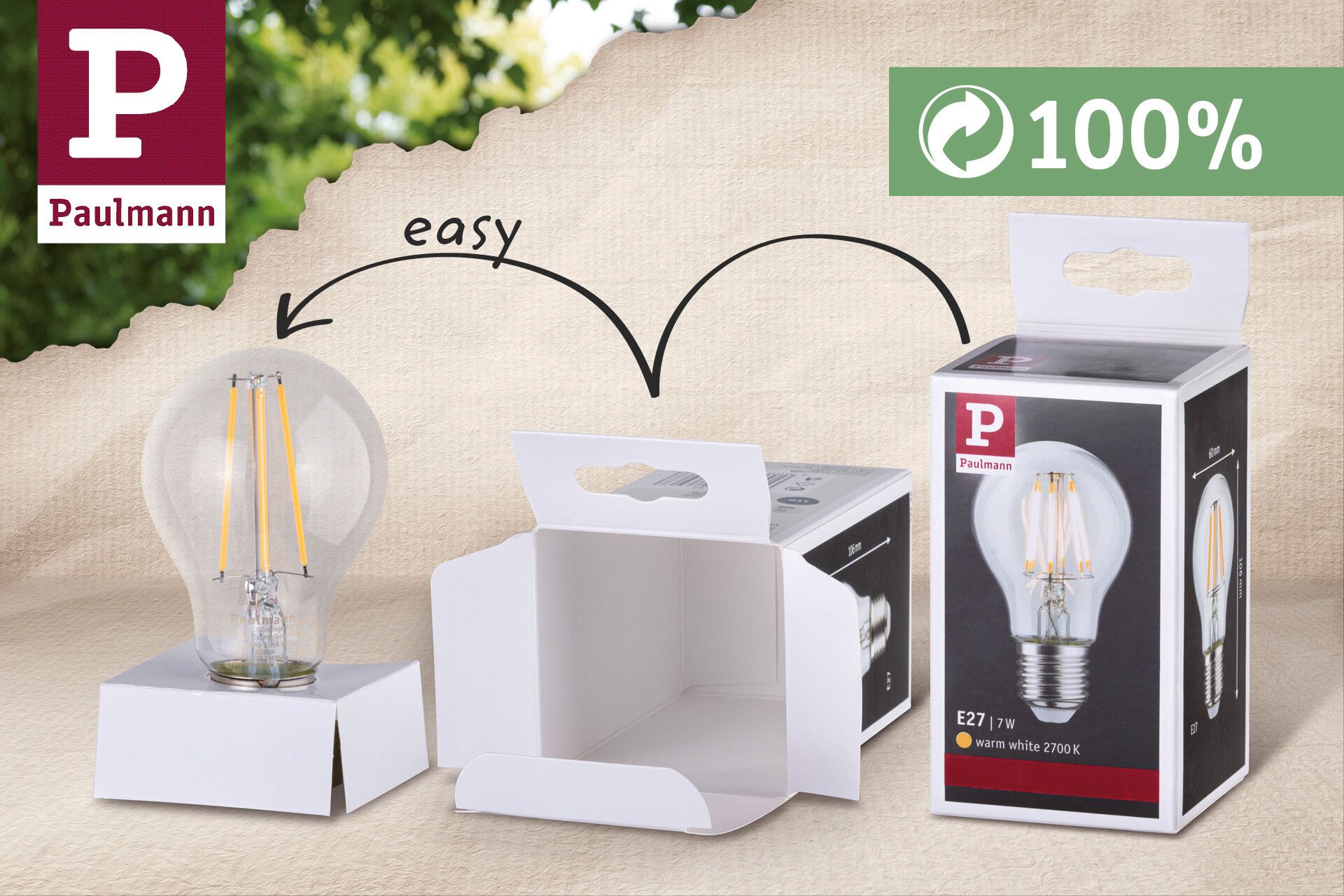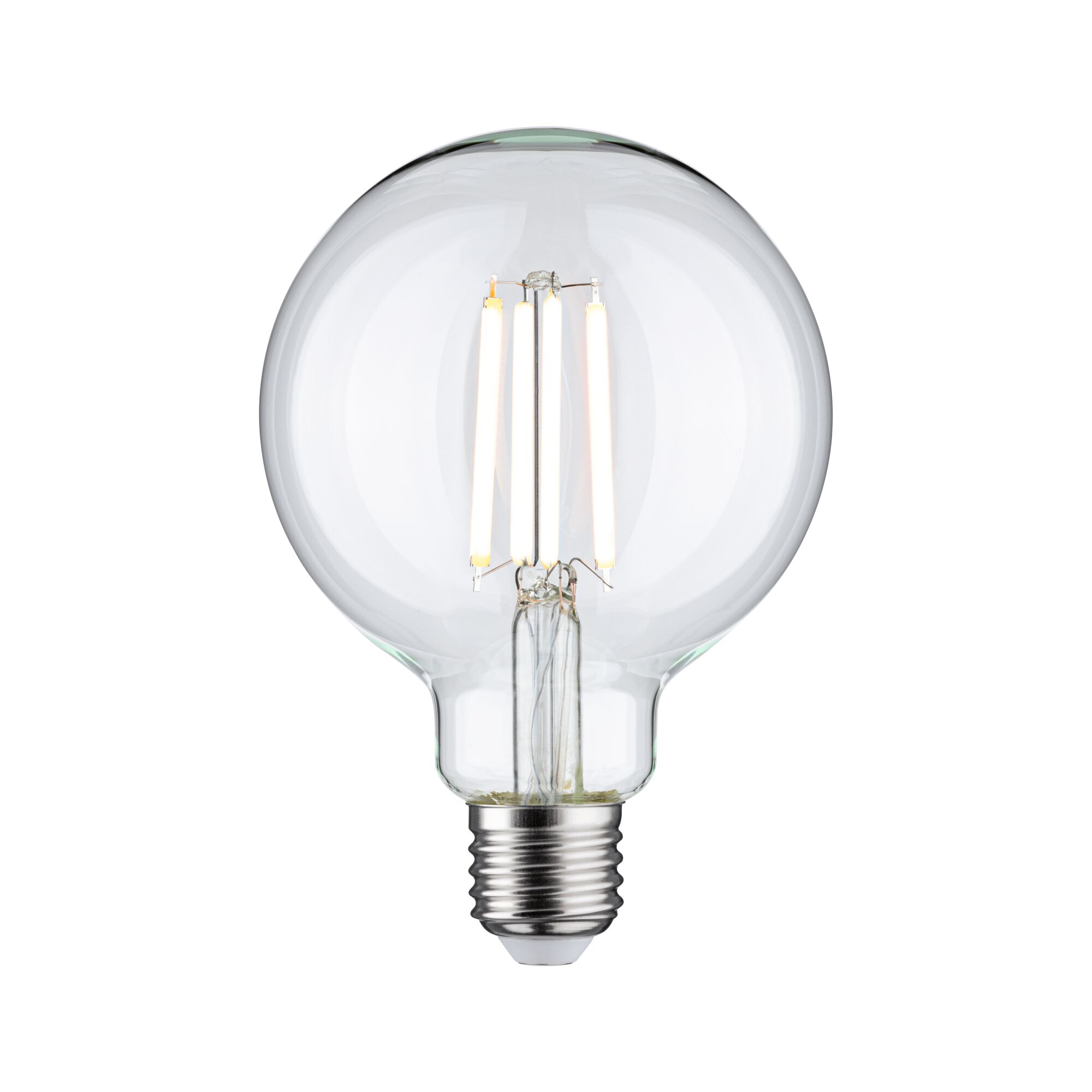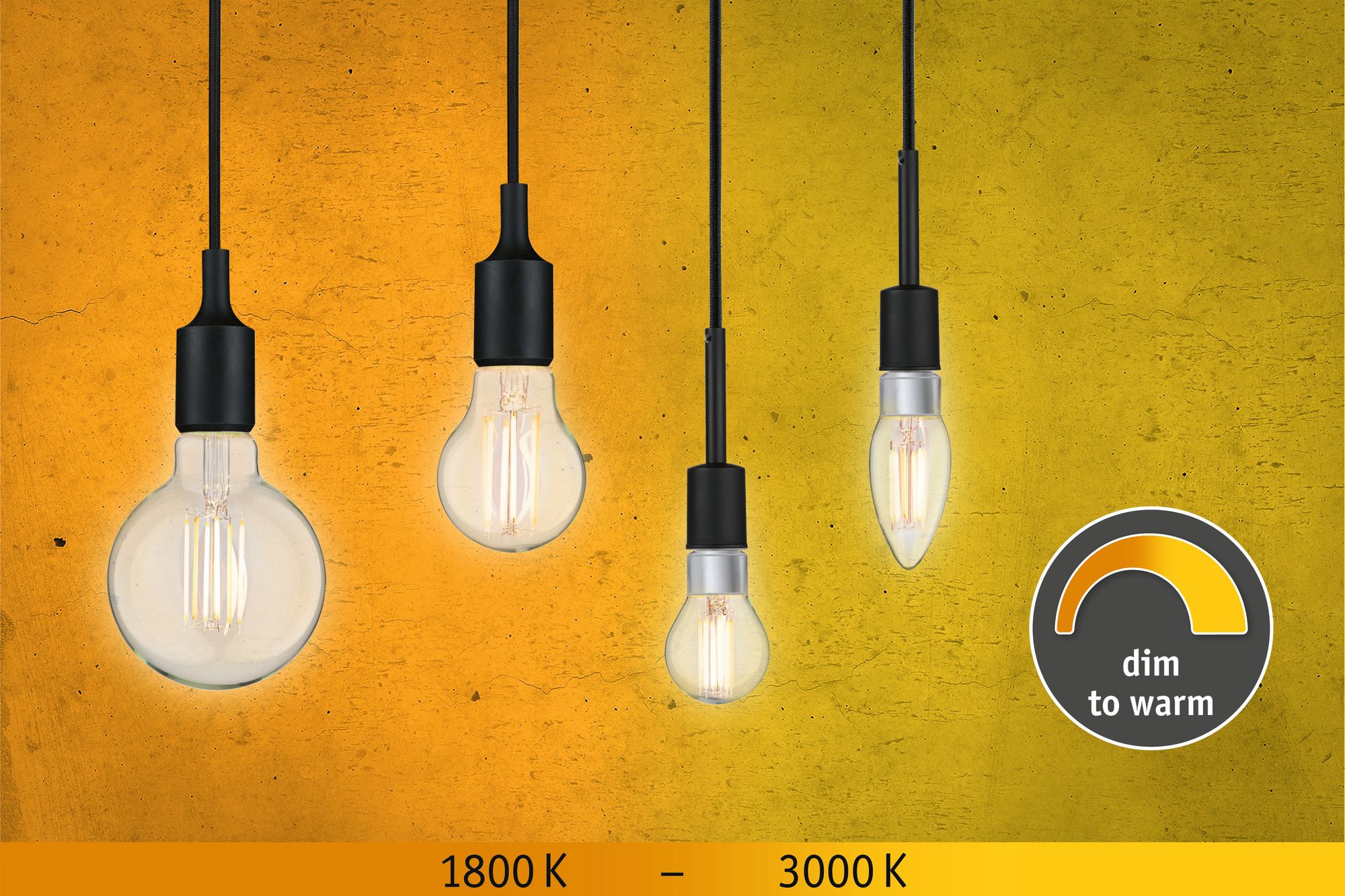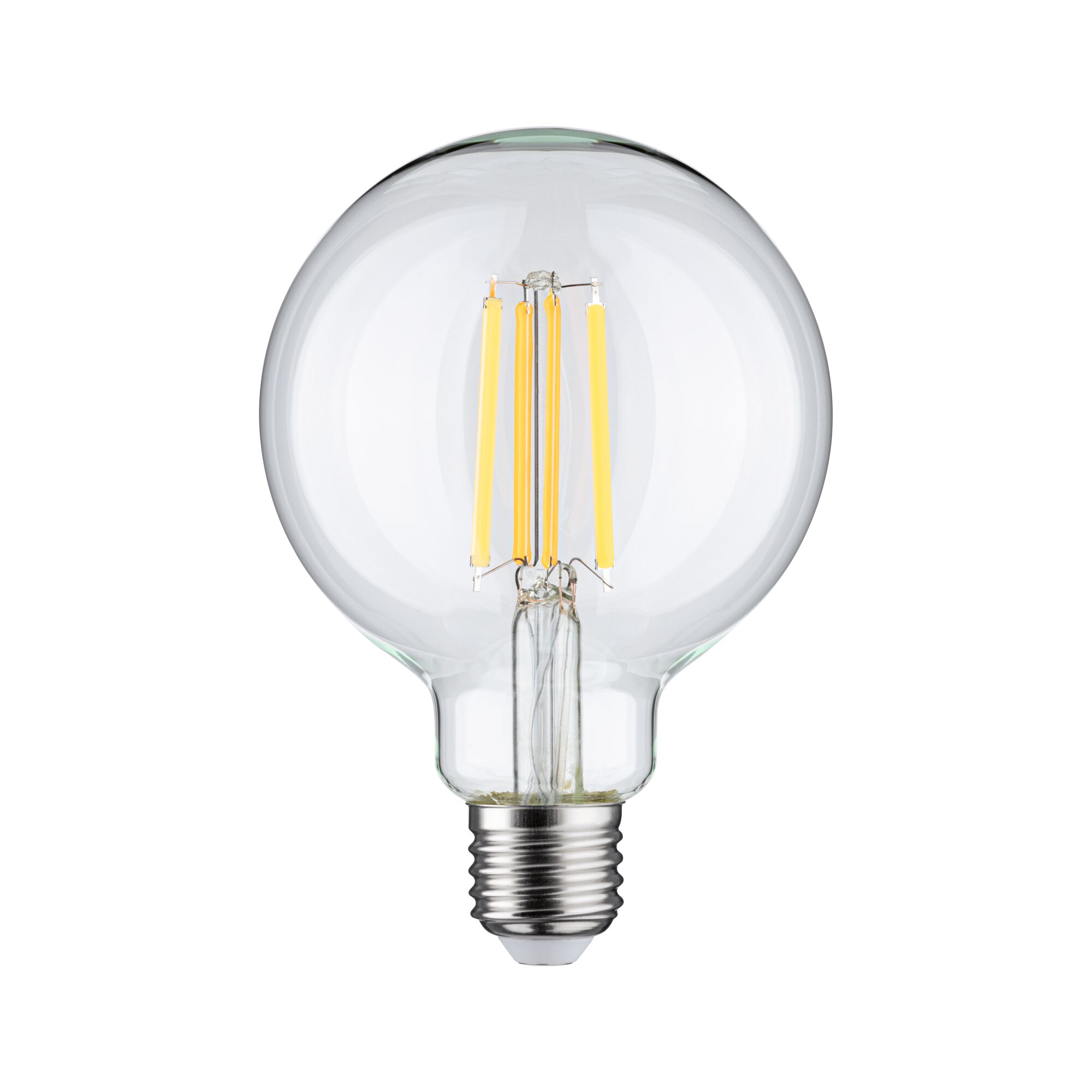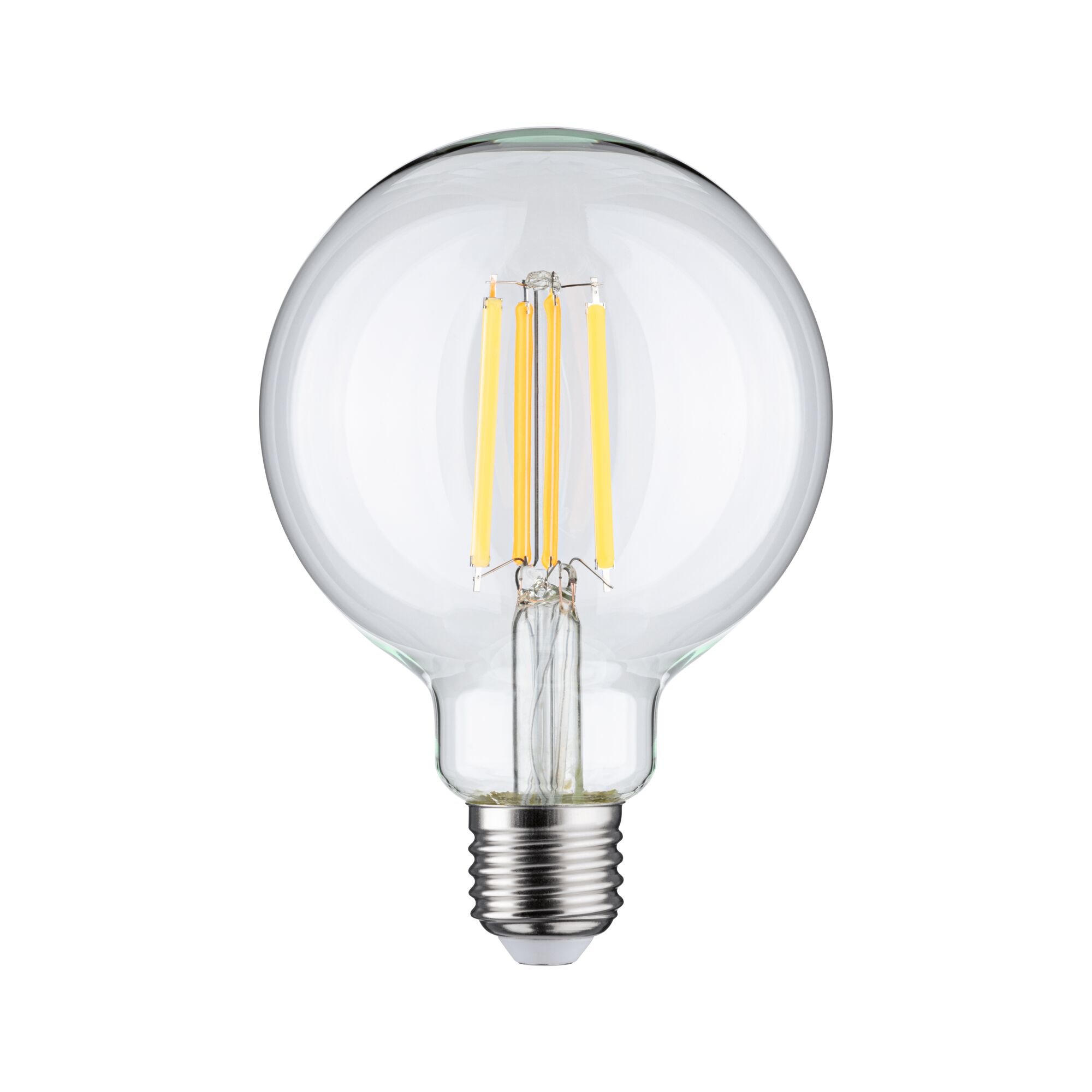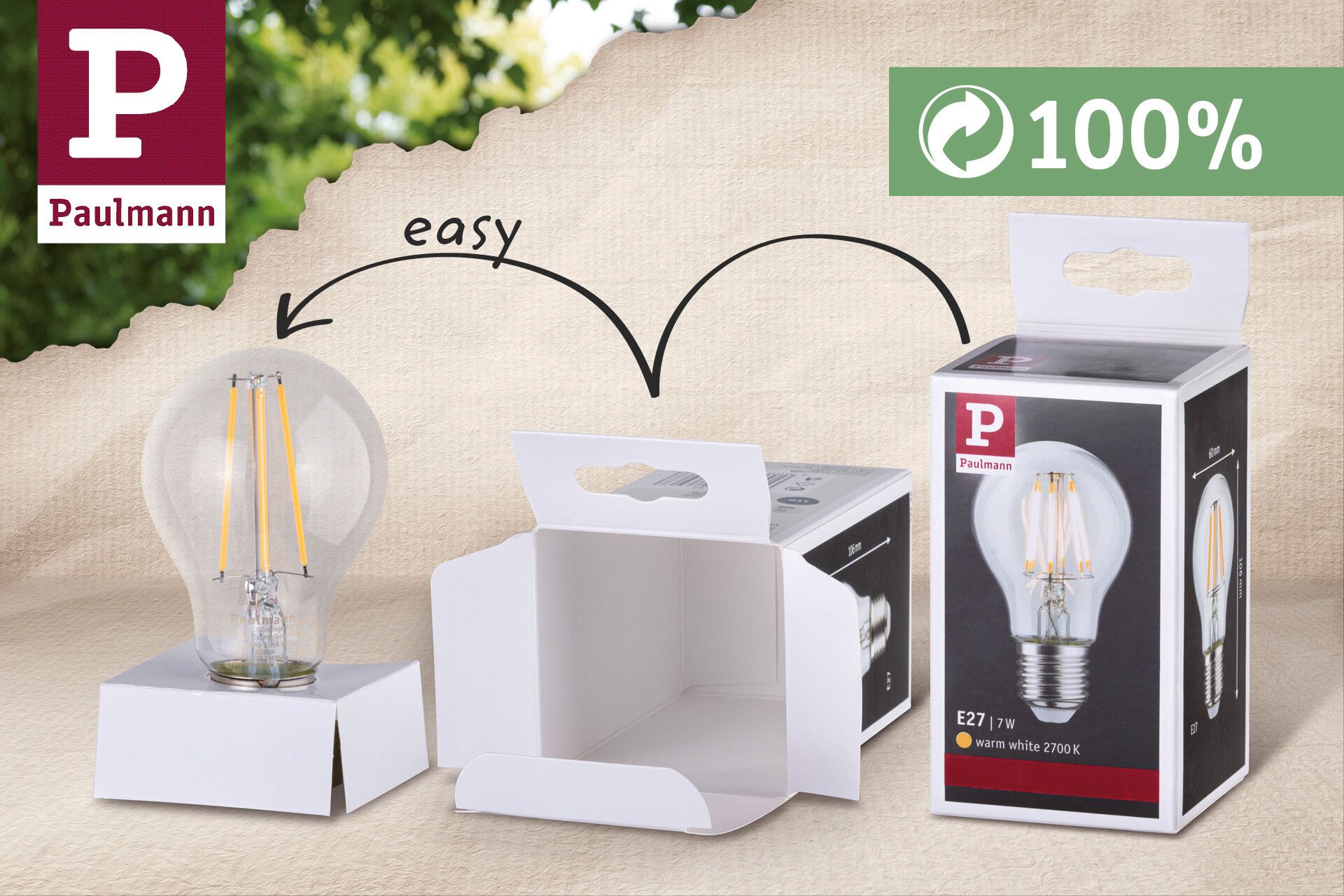 Retro globes in popular vintage look
Room light all around
Colour temperature: 1800K - gold light up to 3000K - warm white
230 V Filament LED Globe G95 E27 806lm 7W Dim to warm dimmable Clear
The filament globe with an output of 7 watts emits light in all directions. The light colour can be adjusted between 1,800 and 3,000 Kelvin using a standard wall dimmer. Depending on your mood, you can switch between cosy gold light and pleasant daylight white light.
Retro globes in popular vintage look
Room light all around
Colour temperature: 1800K - gold light up to 3000K - warm white
Efficient LED technology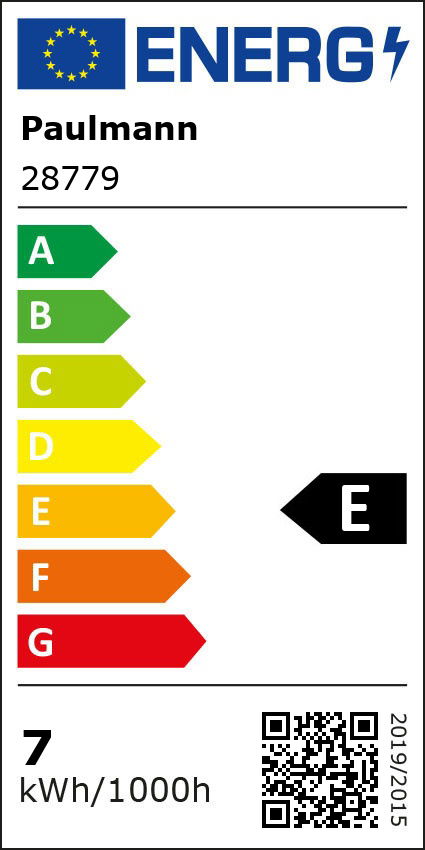 Dimension
Dimensions (Height x Width x Depth)
H: 140 mm
Ø
95 mm
Design and Material
Colour
Clear
Installation
can be used with the following dimmers
RC Kopp 8035.0208.0 /8078, RC REV Ritter 501448551, Paulmann Smart Home BLE 500.20, RC Merten MEG 5136-0000, RC Jung 225 T DE, Paulmann URail 952.94/-95, Paulmann Smart Home BLE 500.18, RC Gira 0307 00/I02, RC Busch-Jäger 6513U-102
Energy consumption
energy efficiency (A to G)
E
Energy consumption
7 kWh_1000h
Service life
luminous flux at the end of lamplife
85 %
Number of switching cycles >=
50000
lifetime
15.000 h
Rated life time
15000 h
Light Characteristics
Color temp.
1800 K
Color change
Dim to warm
Useful luminous flux
806 lm
color temp
1.800 - 3.000 K
colour consistency
<= 6 Step of the MacAdam ellipse
Color rendering index
> 80 Ra
Rated luminous flux (Lumen)
806 lm
Lamp Features
Component parts
7 W
Technique
LED
Socket
E27
Type
Globe
Dimmable
with dimmer R+C f.elect.trafos+230V bulbs
Incandescent Equivalent
60 W
Inclusive lamp
✓
Number of component parts
1x
Replacable
7 not concerned.
Labelling
WEEE-Reg.-No
DE 39236390