1879

LED BigDrop
1879 LED BigDrop E27 230V 390lm 7W 2000K Gold
E27 230V 390lm 7W 2000K Gold
1879 LED BigDrop E27 230V 390lm 7W 2000K Gold
The extra-large gold LED BigDrop is an eye-catcher in any room of your home. The floating spiral filaments create warm retro light and the gold model is a perfect match for vintage style interiors. Welcome the vintage charm into your home without any hesitation – the energy-efficient LED technology is, after all, not a thing of the past and is an energy-saving replacement for old-fashioned energy wasters.
dimmable
Classic and beautiful
Modern LED technology
Colour temperature: 2000K - gold light
Room light all around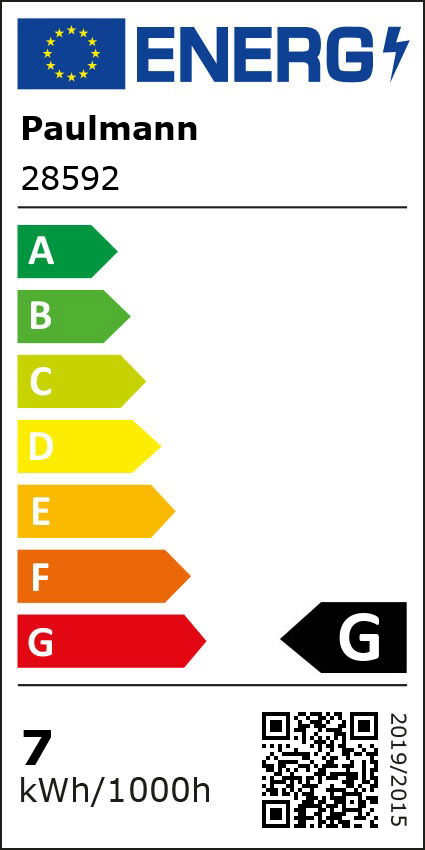 Dimension
Dimensions (Height x Width x Depth)
H: 315mm
Ø
160mm
Design and Material
Colour
Gold
Installation
can be used with the following dimmers
RC REV Ritter 501448551, RLC Müller Paladin 873 030 LED, RC Jung 225 T DE, RC Gira 0307 00/I02, RC Busch-Jäger 6513U-102
Energy consumption
energy efficiency (A to G)
G
Energy consumption
7kWh_1000h
Service life
Lamp lumen maintenance factor 6000h
85%
luminous flux at the end of lamplife
75%
Number of switching cycles >=
50000
lifetime
15.000h
Rated life time
15000h
Light Characteristics
Color temp.
2000K
Useful luminous flux
390lm
color temp
2.000K
colour consistency
<= 6 Step of the MacAdam ellipse
Color rendering index
> 80Ra
Rated luminous flux (Lumen)
390lm
Lamp Features
Component parts
7W
Dimmable
with dimmer R+C f.elect.trafos+230V bulbs
Technique
LED
Socket
E27
Type
Drop
Incandescent Equivalent
35 W
Inclusive lamp
✓
Number of component parts
1x
Replacable
7 not concerned.
Labelling
WEEE-Reg.-No
DE 39236390