Plug & Shine

LED Garden spotlight
Sting Basic Set
IP67 3000K 3x6W 75VA Anthracite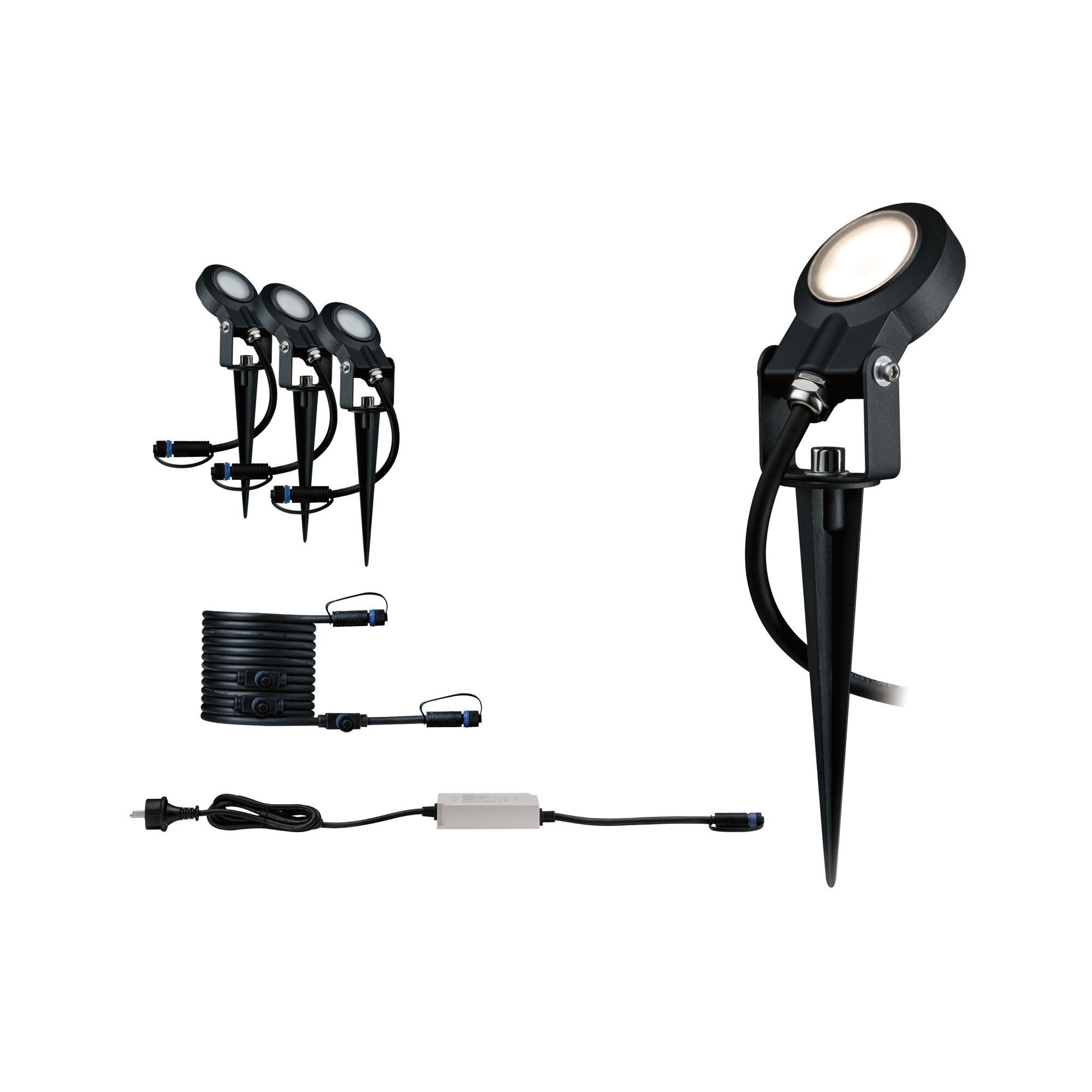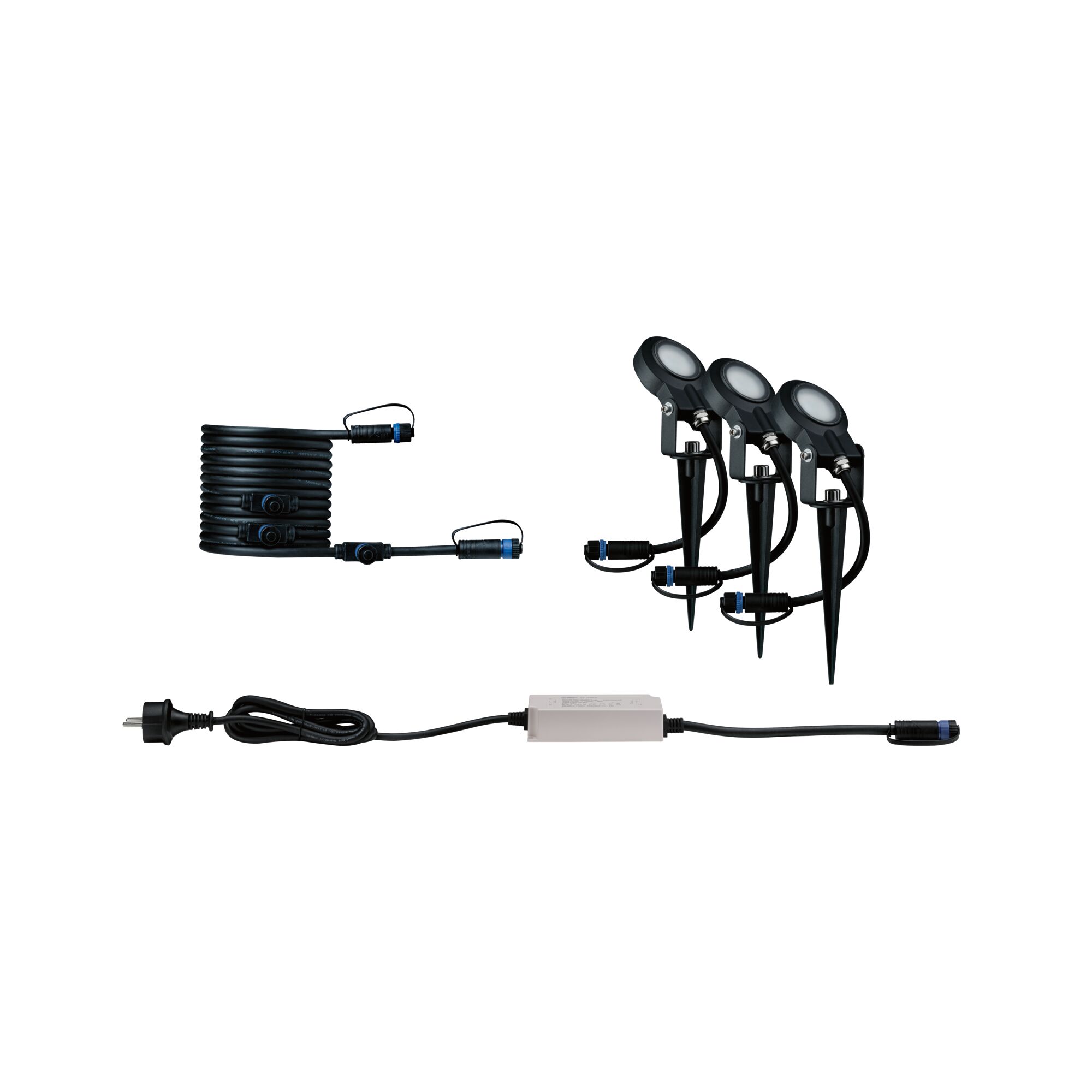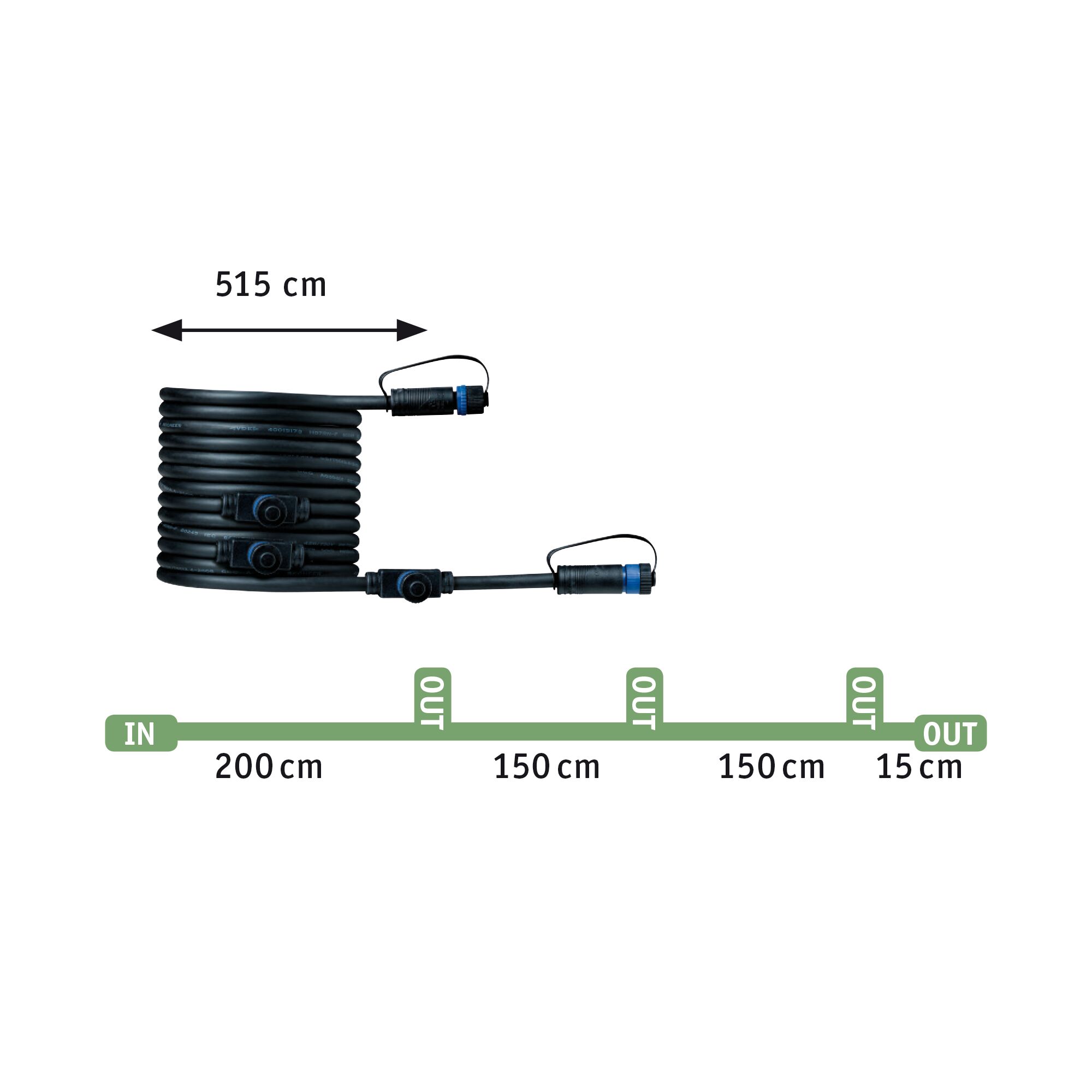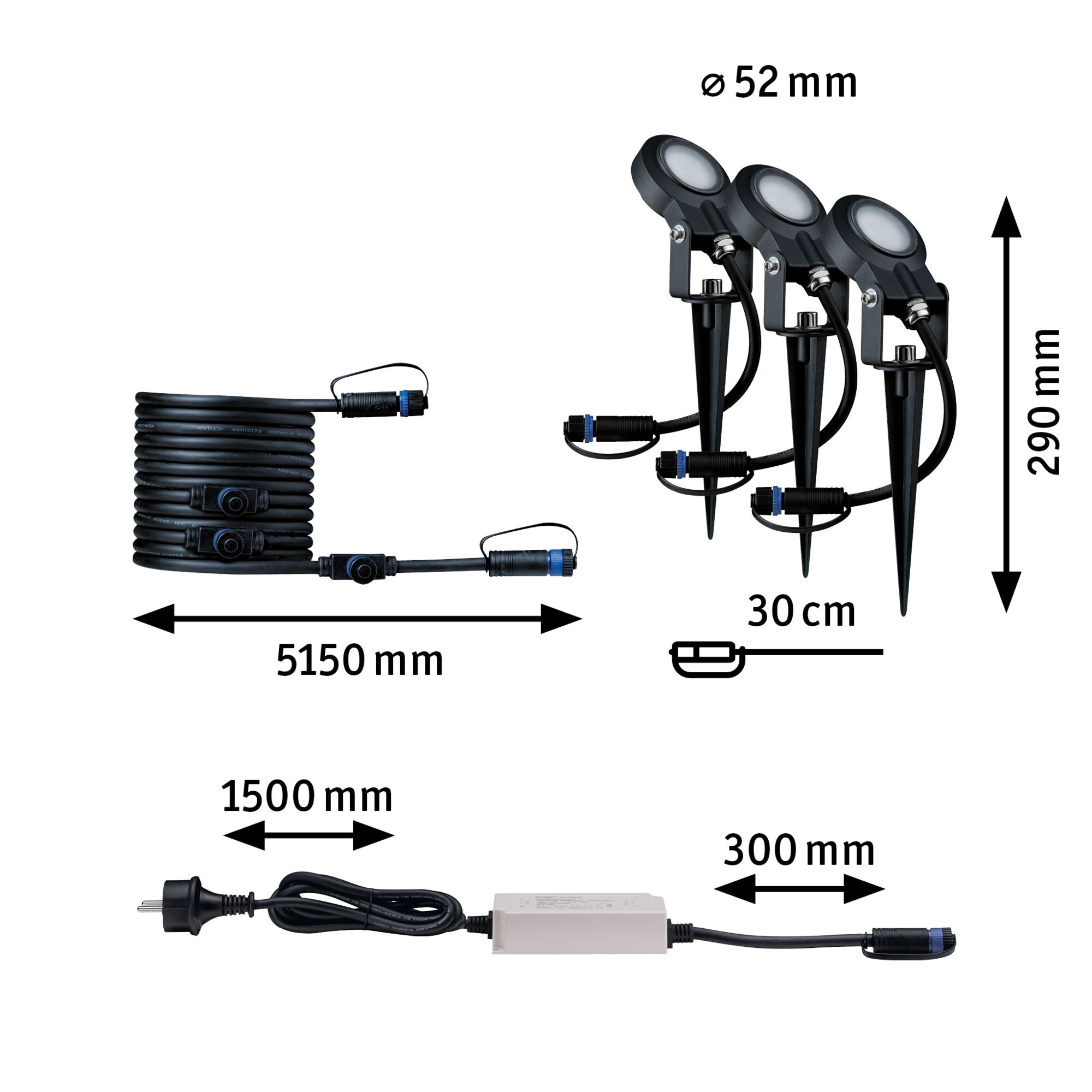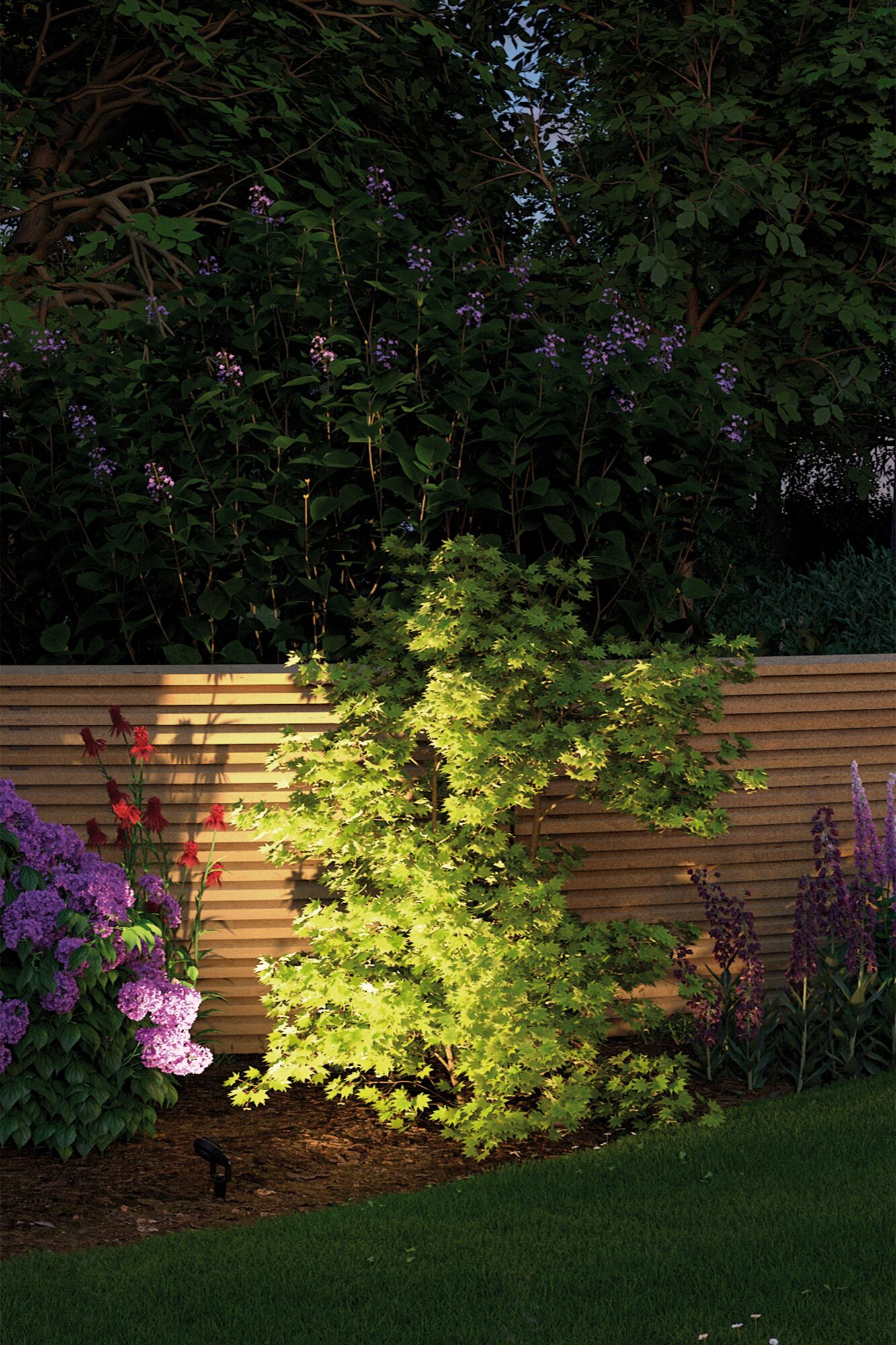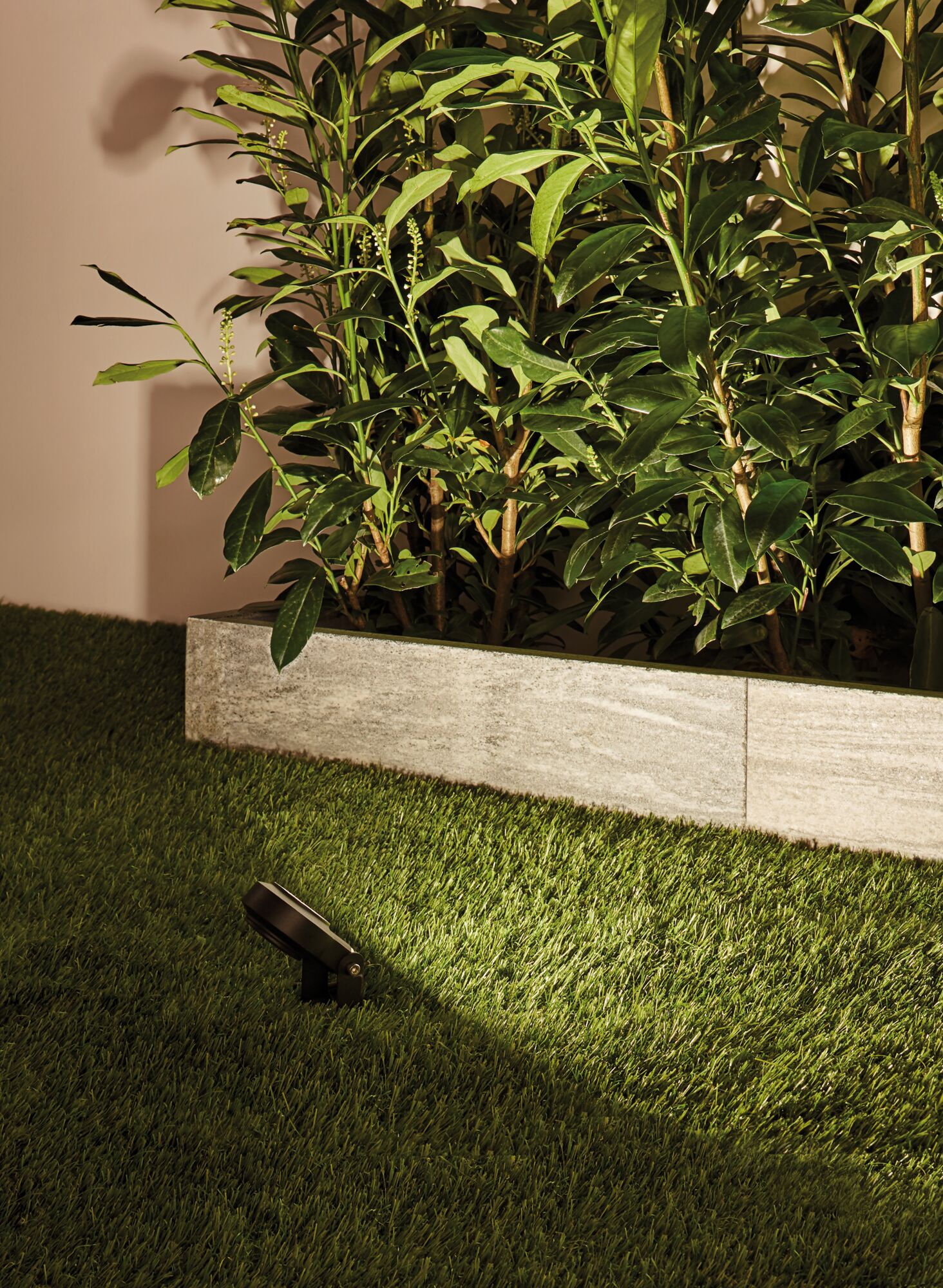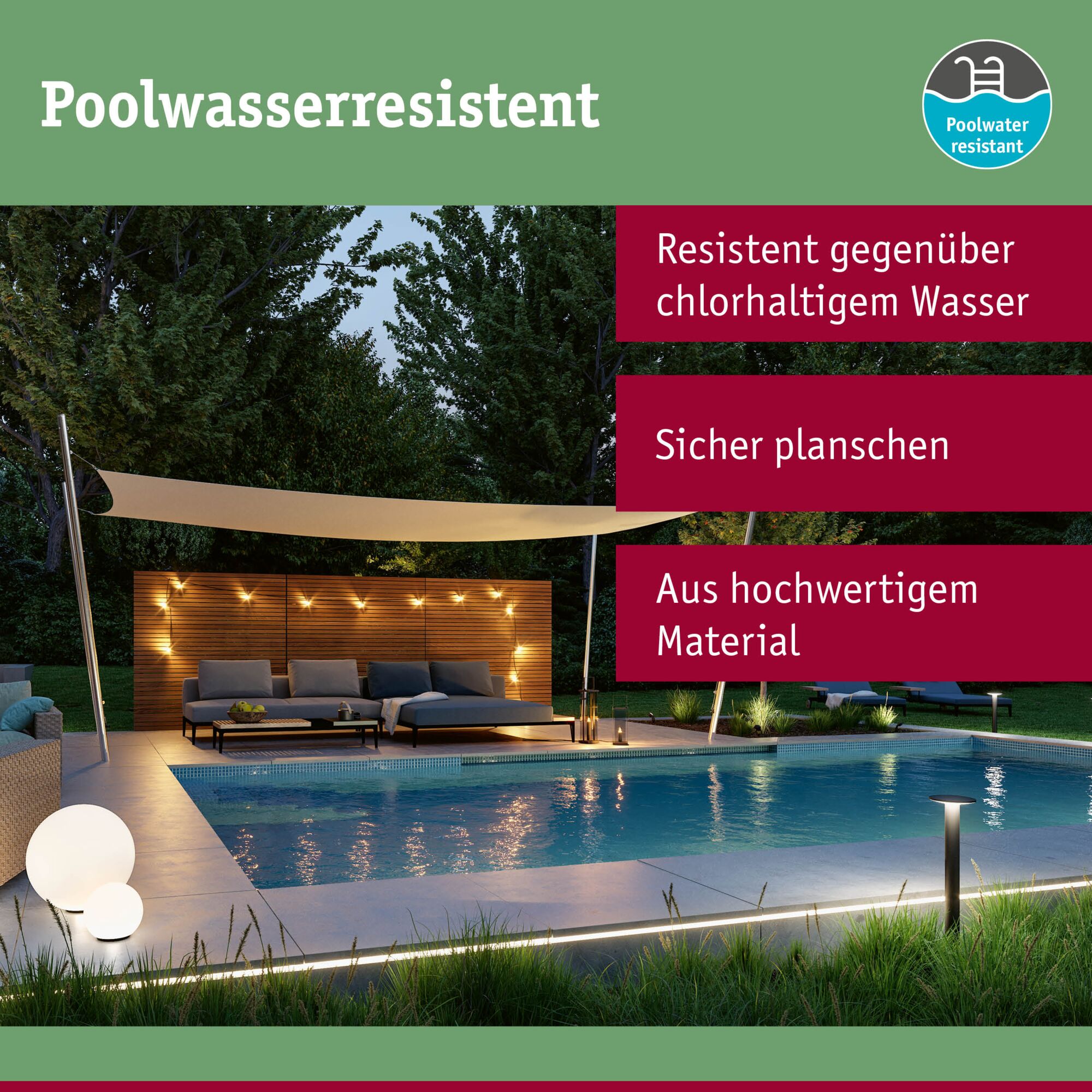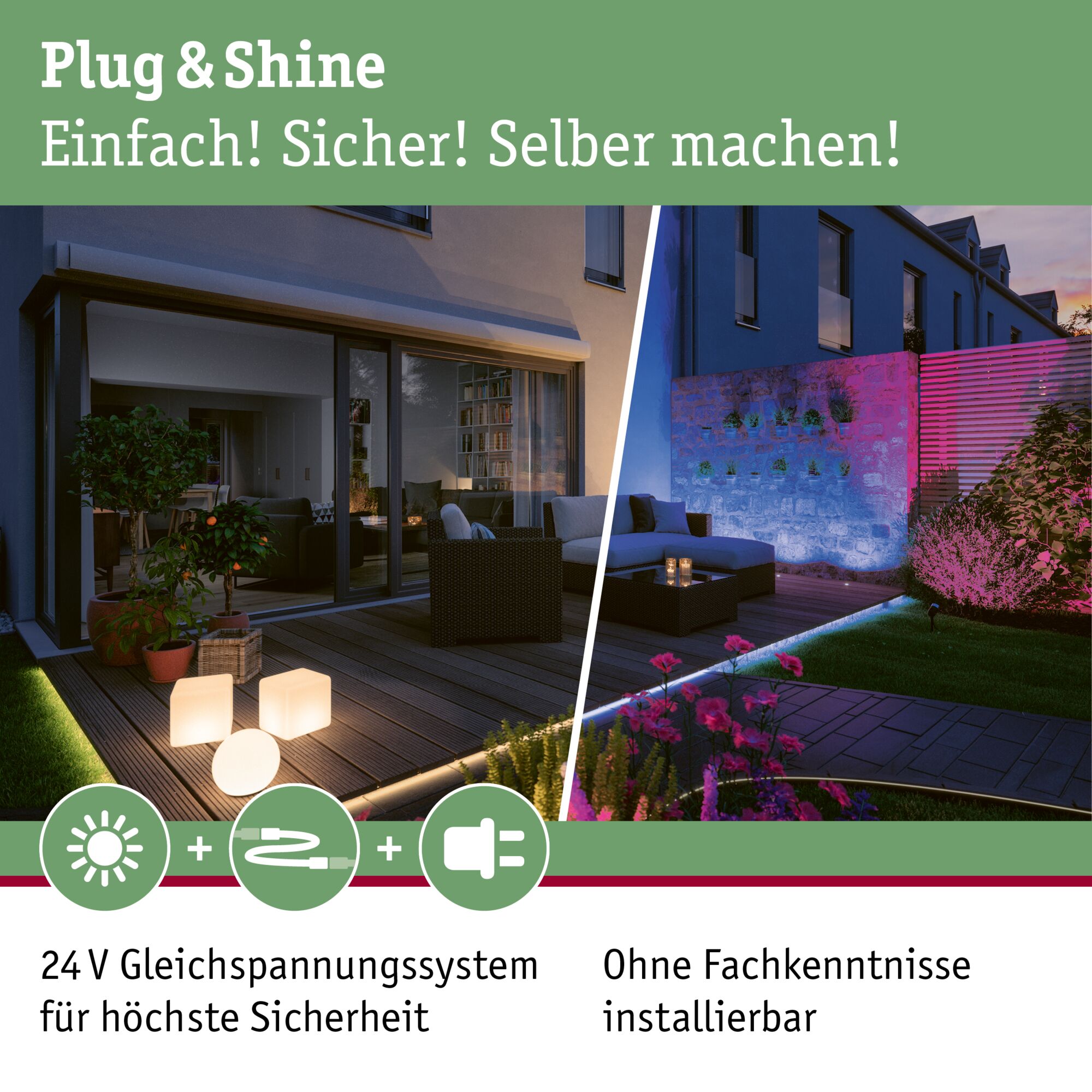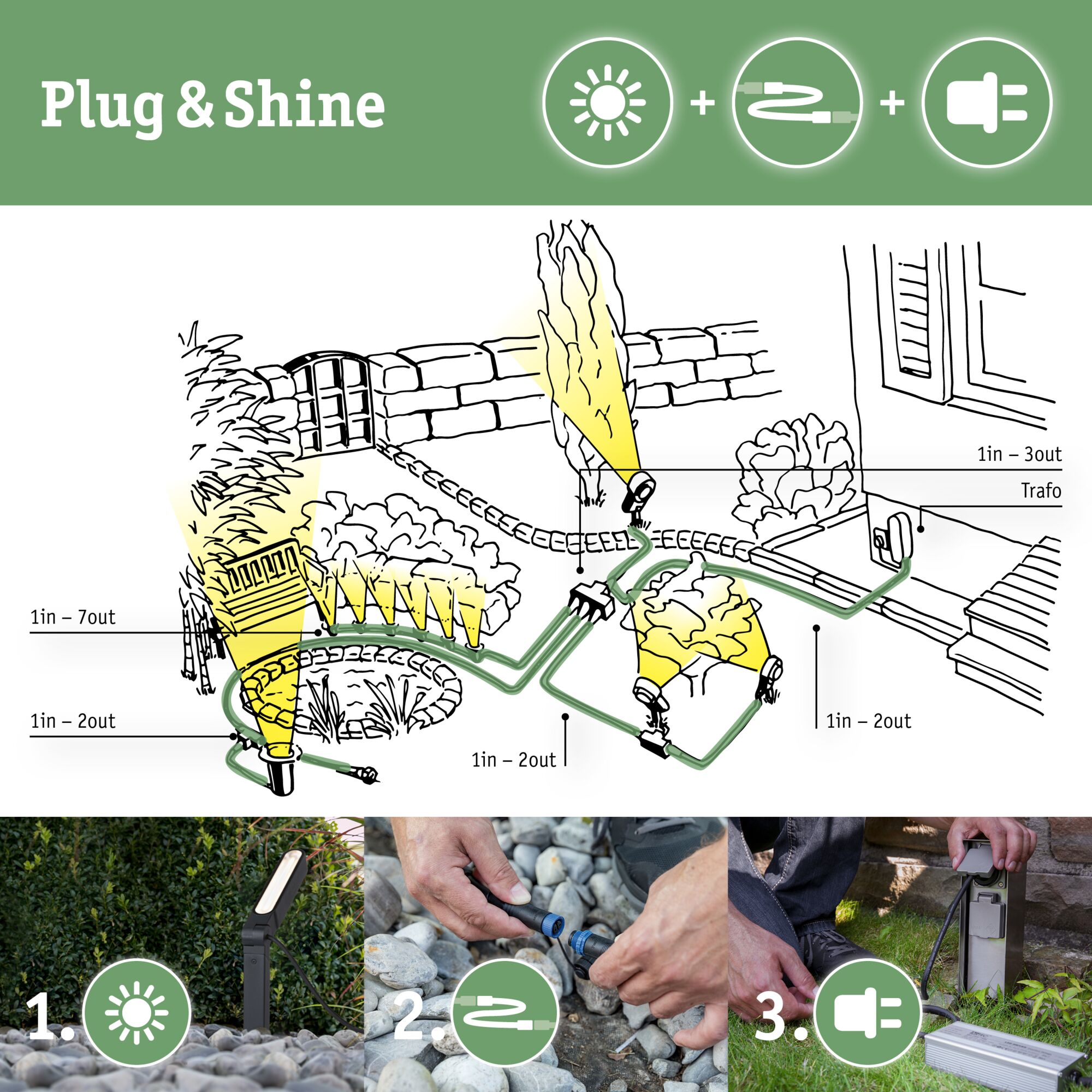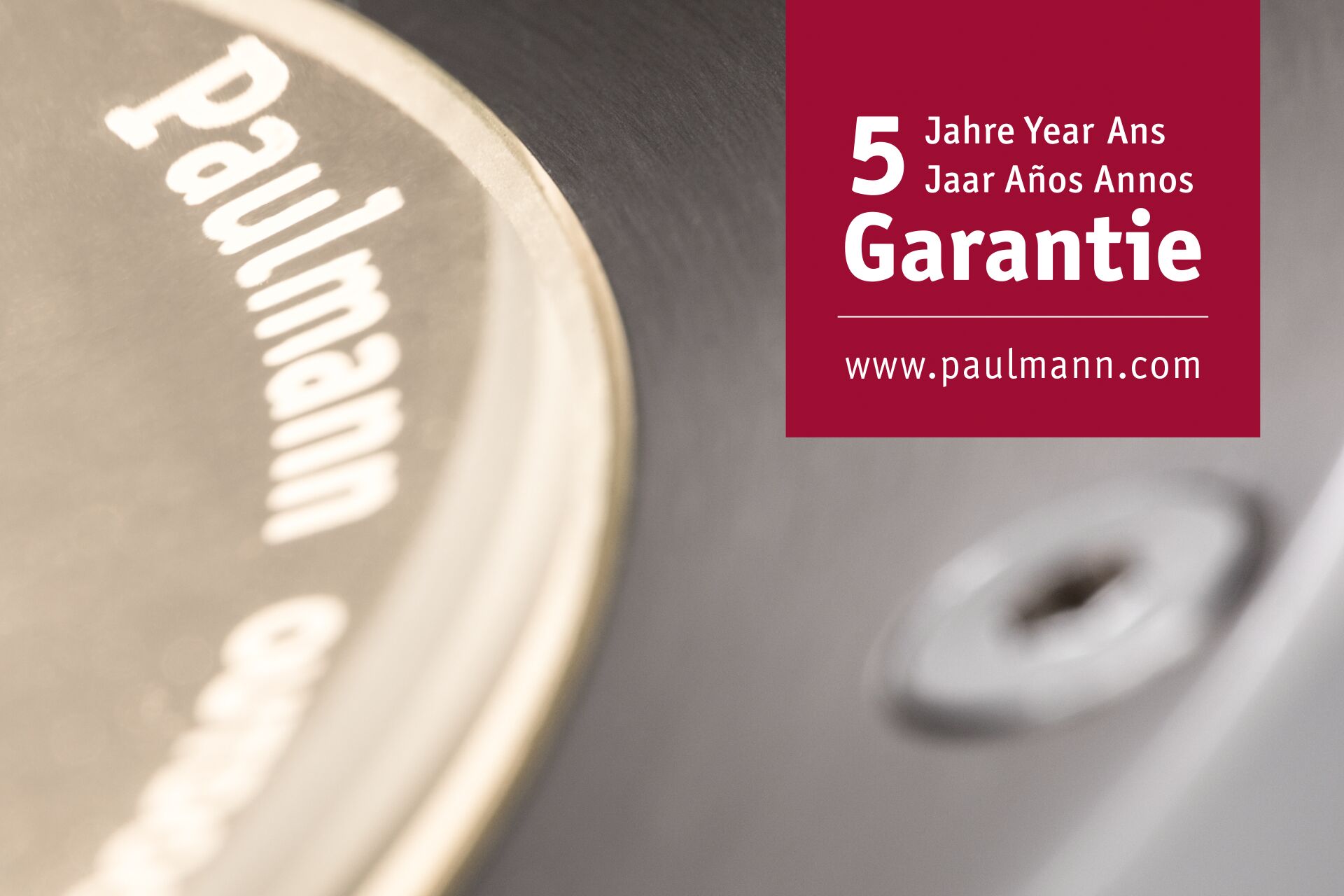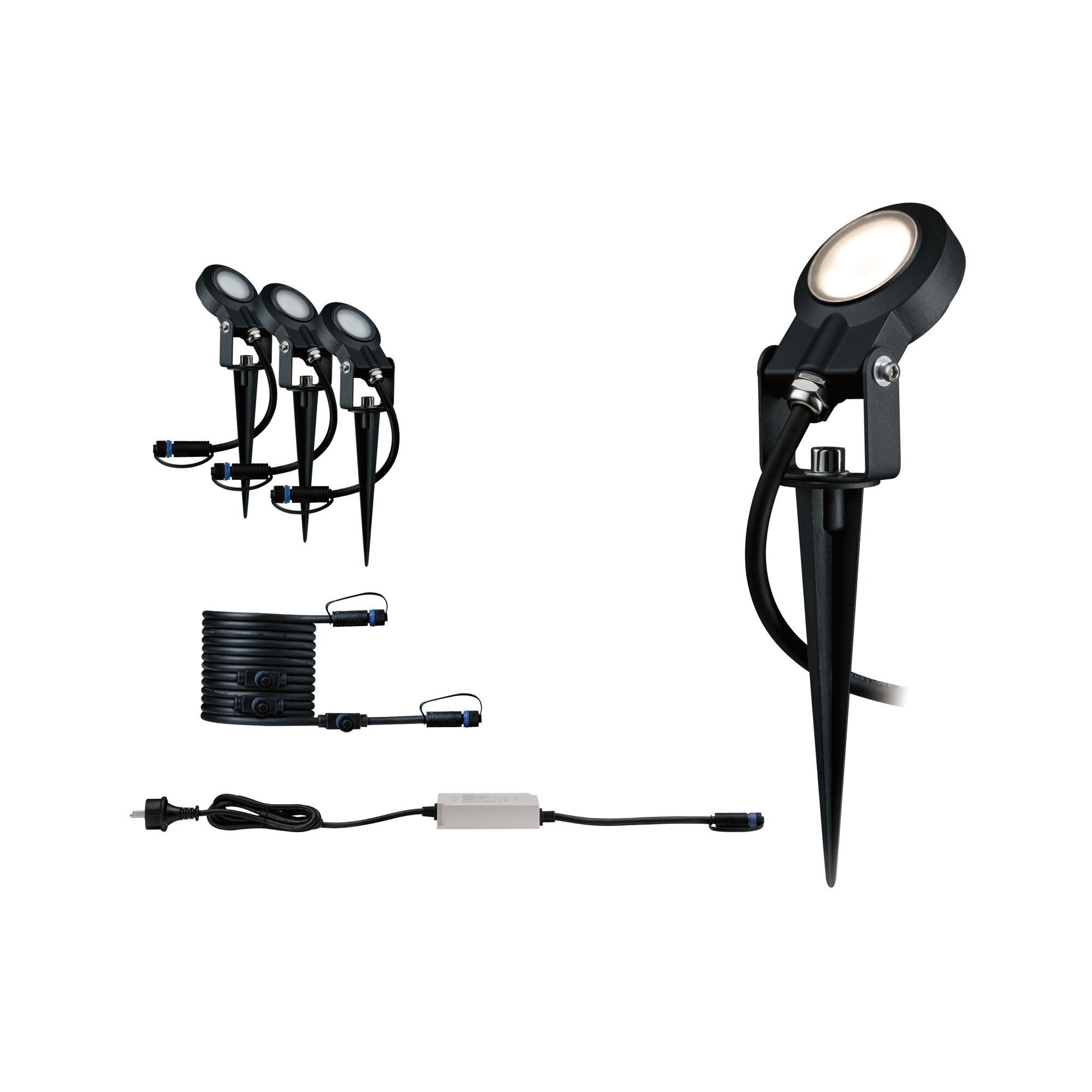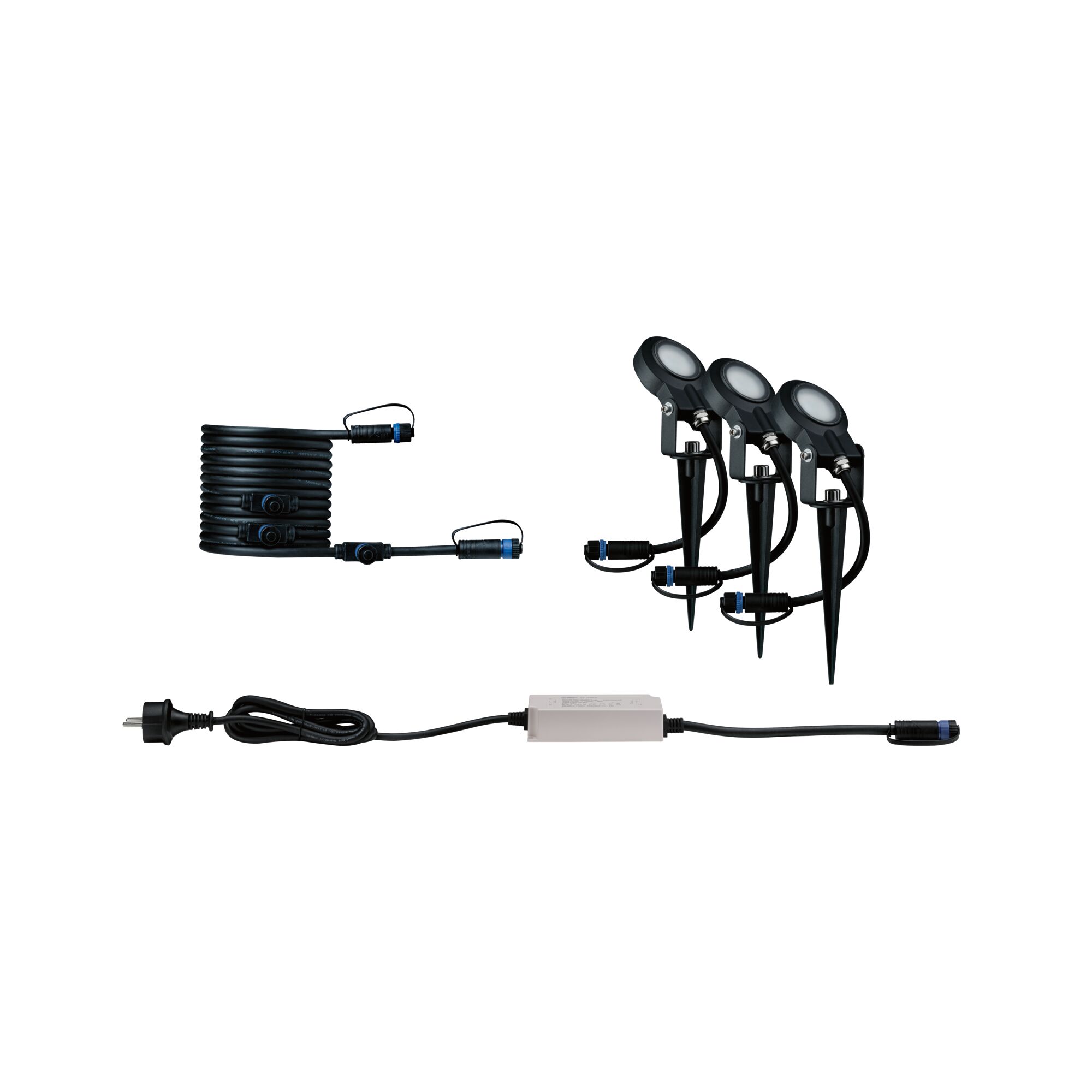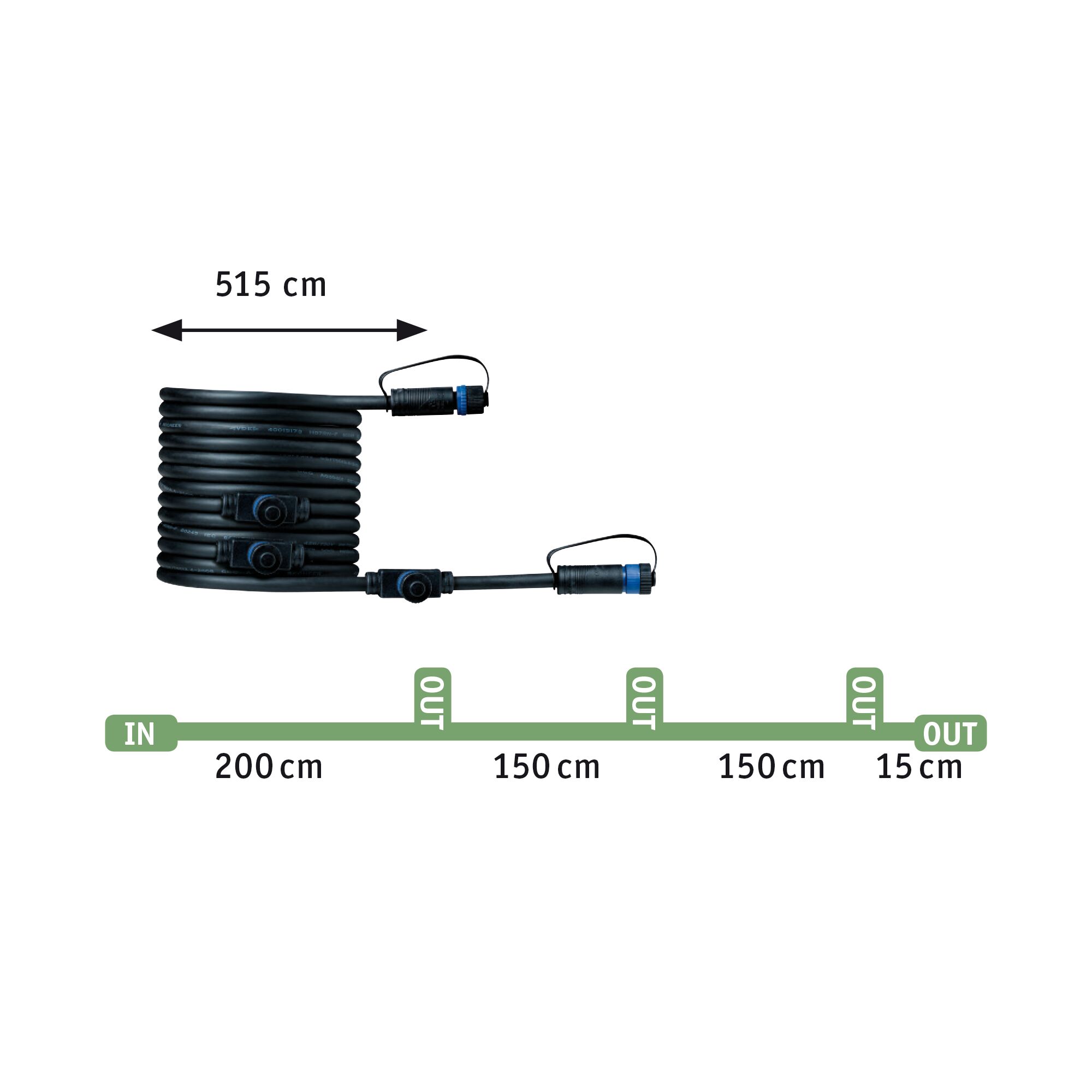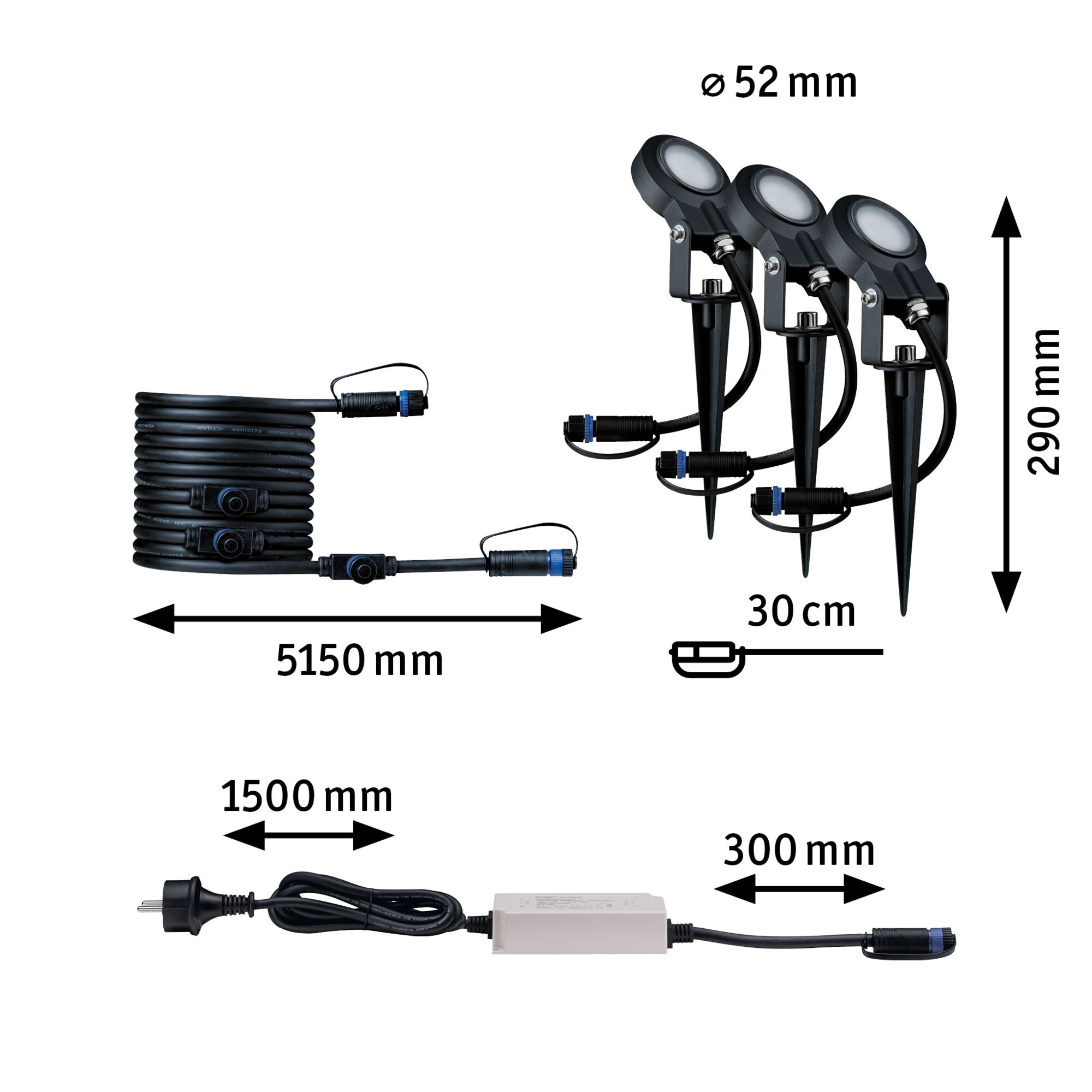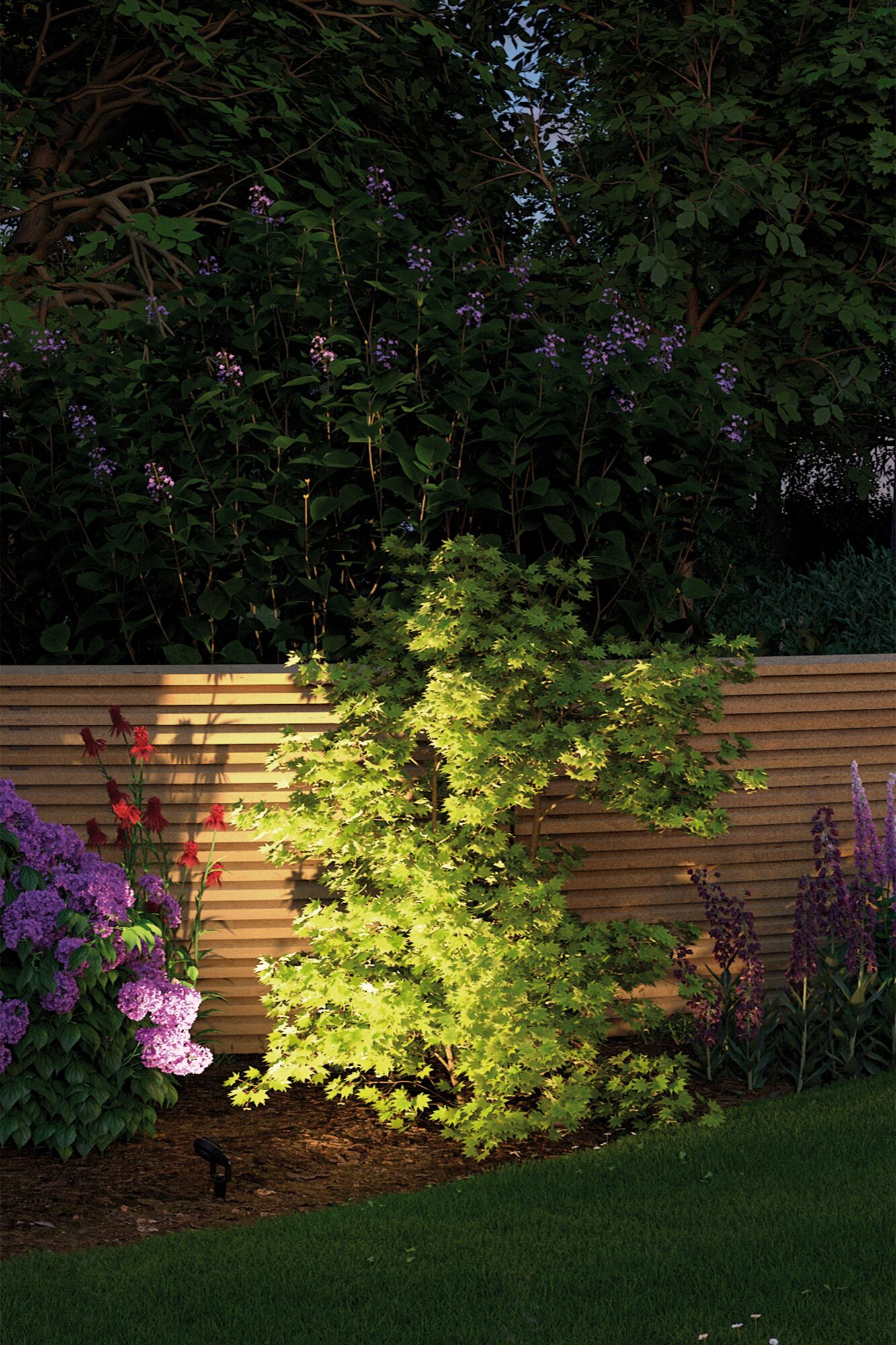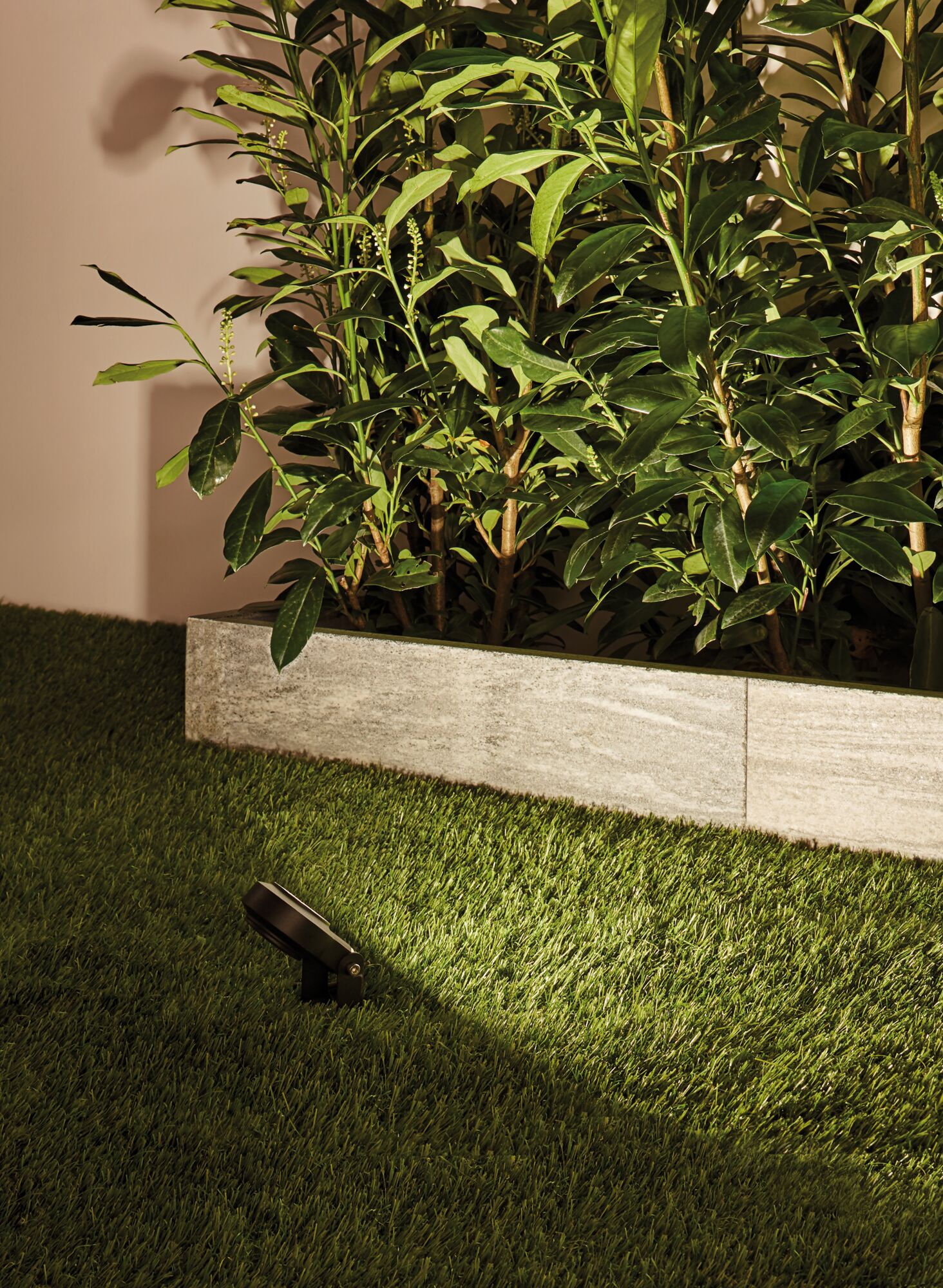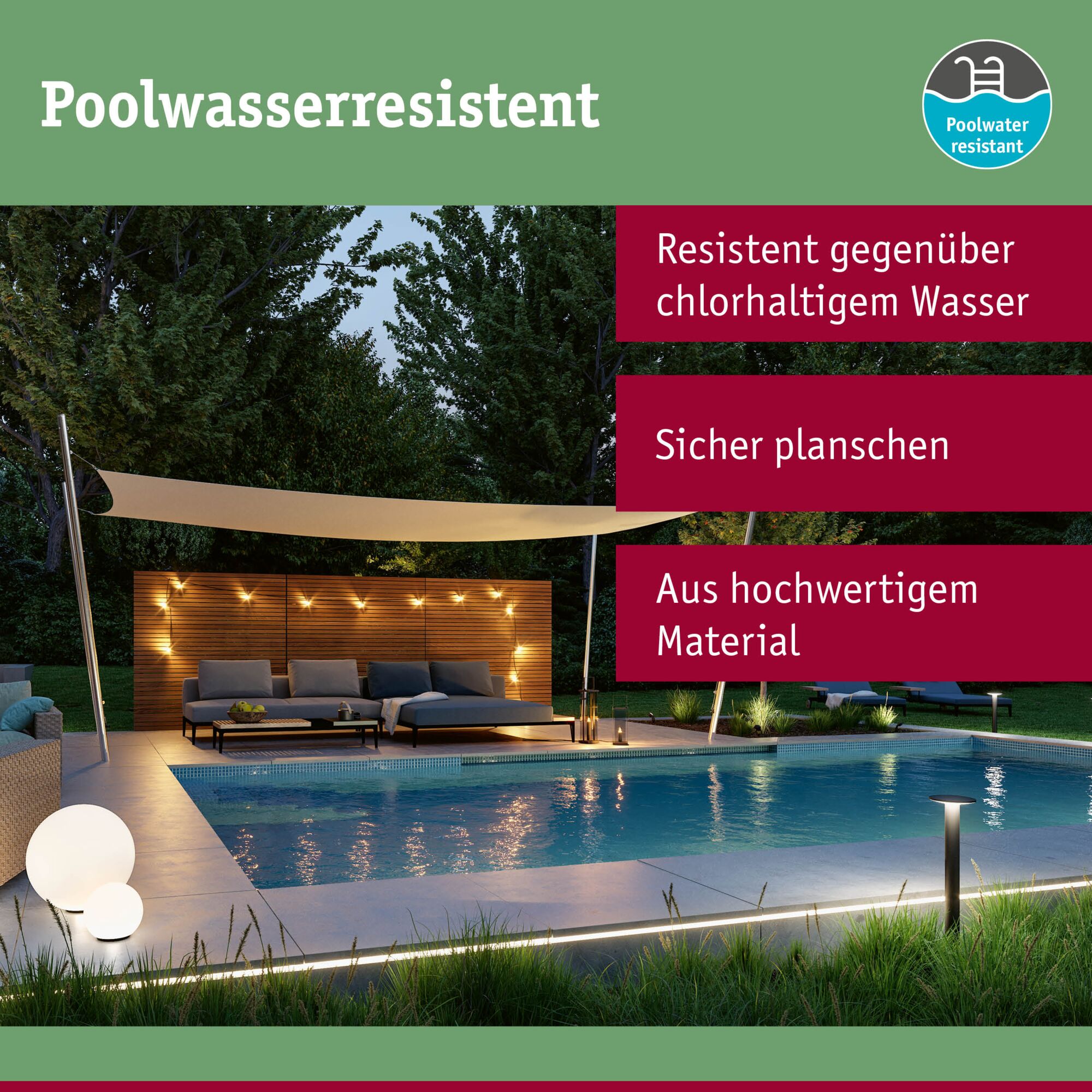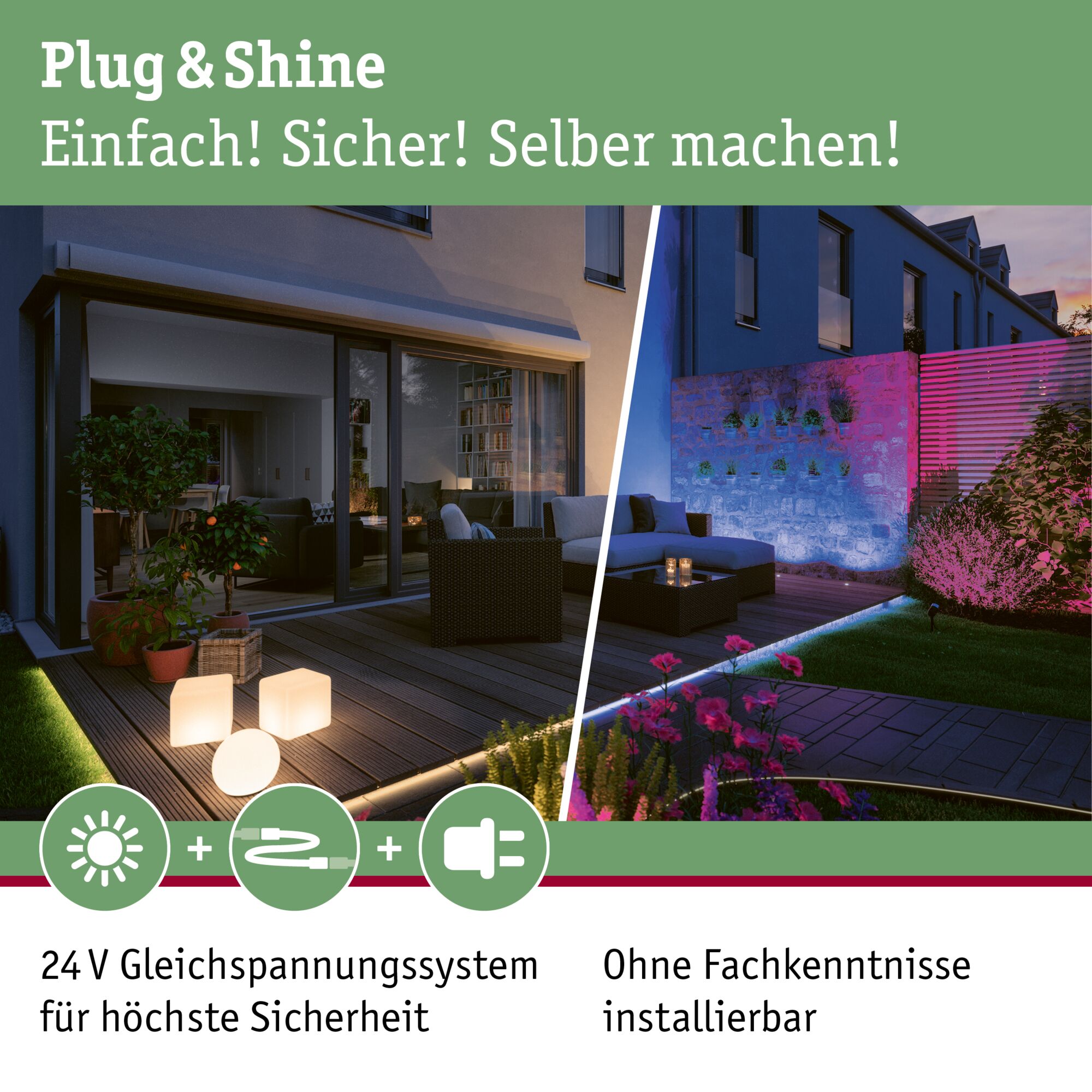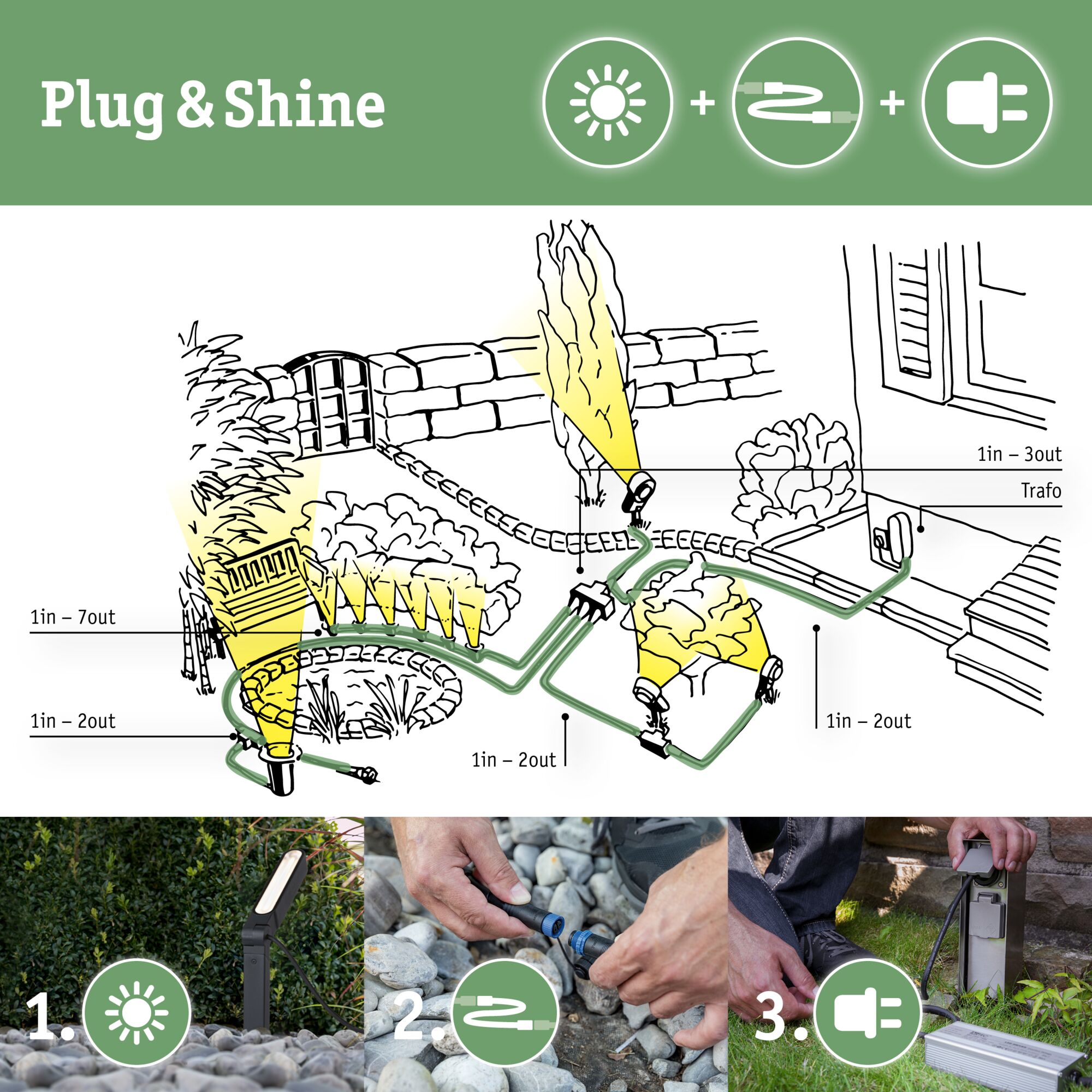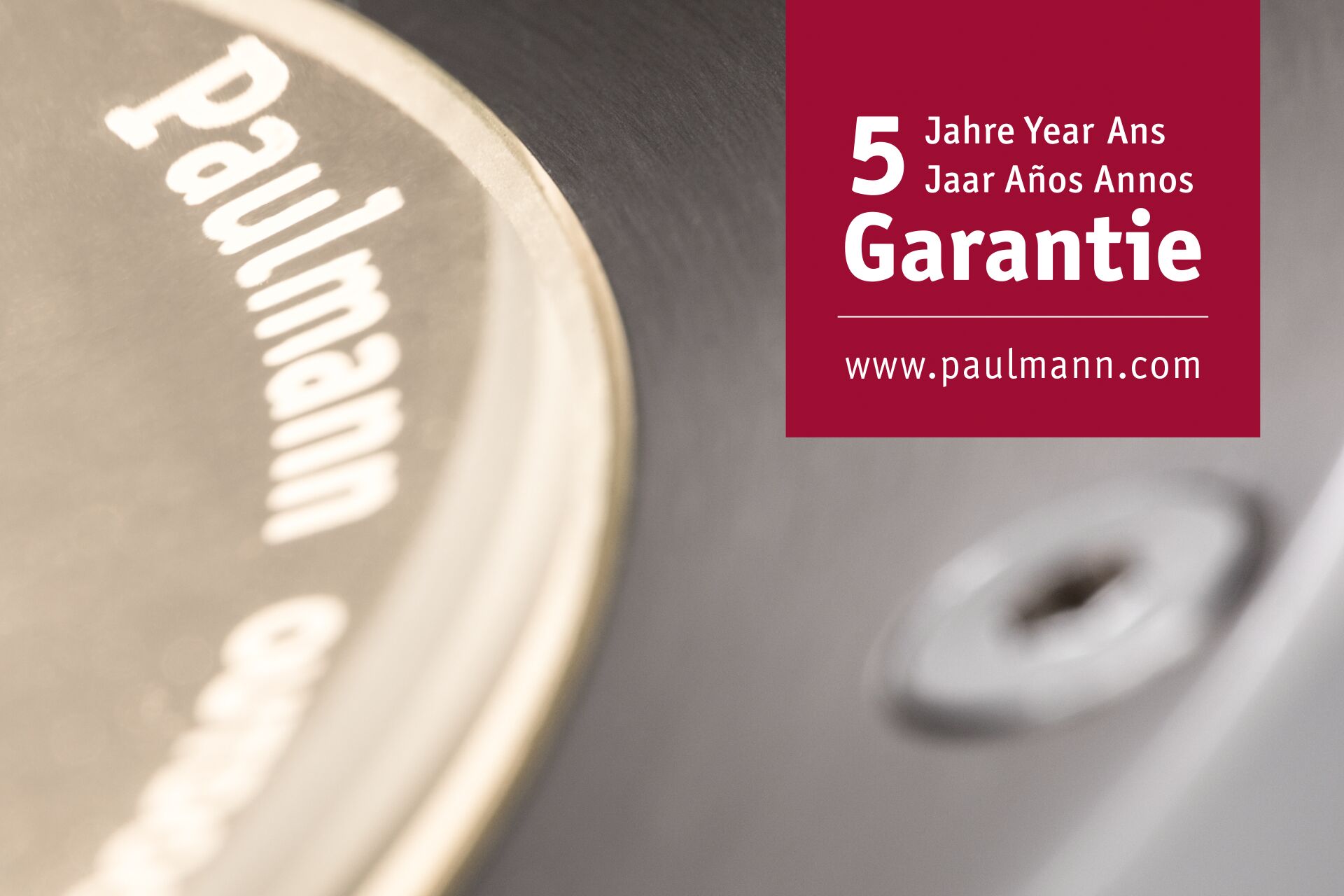 Plug & Shine basic set consisting of three luminaires, five meters of connecting cable and transformer
Compatible with all luminaires and accessories in the Plug & Shine series
Color temperatur: 3000K - Warm white
Plug & Shine LED Garden spotlight Sting Basic Set IP67 3000K 3x6W 75VA Anthracite
Just unpack, plug in, and illuminate your garden: the Plug & Shine Sting starter set consisting of three warm white ground spikes, transformer and connecting cable offers you the ideal start into outdoor lighting. The spikes are ideal for illuminating plants or other objects, they can be directed individually and are absolutely weather-resistant. If required, you can expand the system with additional Plug & Shine components.
Plug & Shine basic set consisting of three luminaires, five meters of connecting cable and transformer
Compatible with all luminaires and accessories in the Plug & Shine series
Color temperatur: 3000K - Warm white
Can be switched and dimmed via the plug & shine controller (Accessories) using the remote control.
Dimension
Dimensions (Height x Width x Depth)
H: 290 mm
Ø
52 mm
Length
5 m
Form
round
Design and Material
stainless
stainless
Colour
Anthracite
Material
Aluminium
Installation
can be used with the following dimmers
Paulmann Plug & Shine 180.10/ 180.11, Paulmann Plug & Shine ZigBee Controller 939.99
Application
For illuminating plants and objects
Installation site (recommendation)
floor mounting
Connections
Plug
Contour Plug (Typ C-CEE 7/17)
Energy consumption
energy efficiency (A to G)
F
Service life
lifetime
30.000 h
Light Characteristics
Color temp.
3000 K
Beam angle
100 °
Useful luminous flux
270 lm
Luminous flux LED module
520 lm
color temp
3.000 K
Beam angle LED module
114 °
Lamp Features
Component parts
6 W
Technique
LED
IP protection
IP67
Dimmable
Yes
Incandescent Equivalent
43 W
Inclusive lamp
✓
Number of component parts
3x
protection class
protection class II
Replacable
3 Lightsource is not replaceable, the complete lighting must be replaced.|4 Control gear is replaceable without damage the lighting fixture by enduser.
Power consumption
18 W
Transformer
Transformer power
75 VA
Labelling
WEEE-Reg.-No
DE 39236390