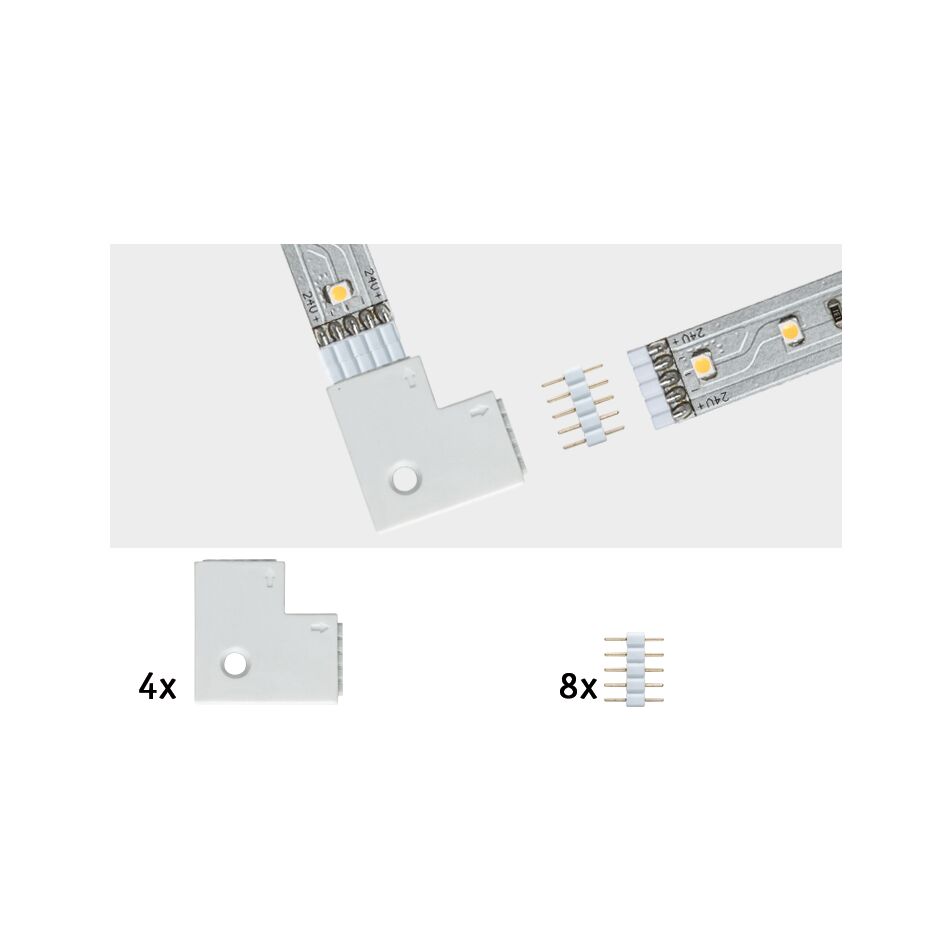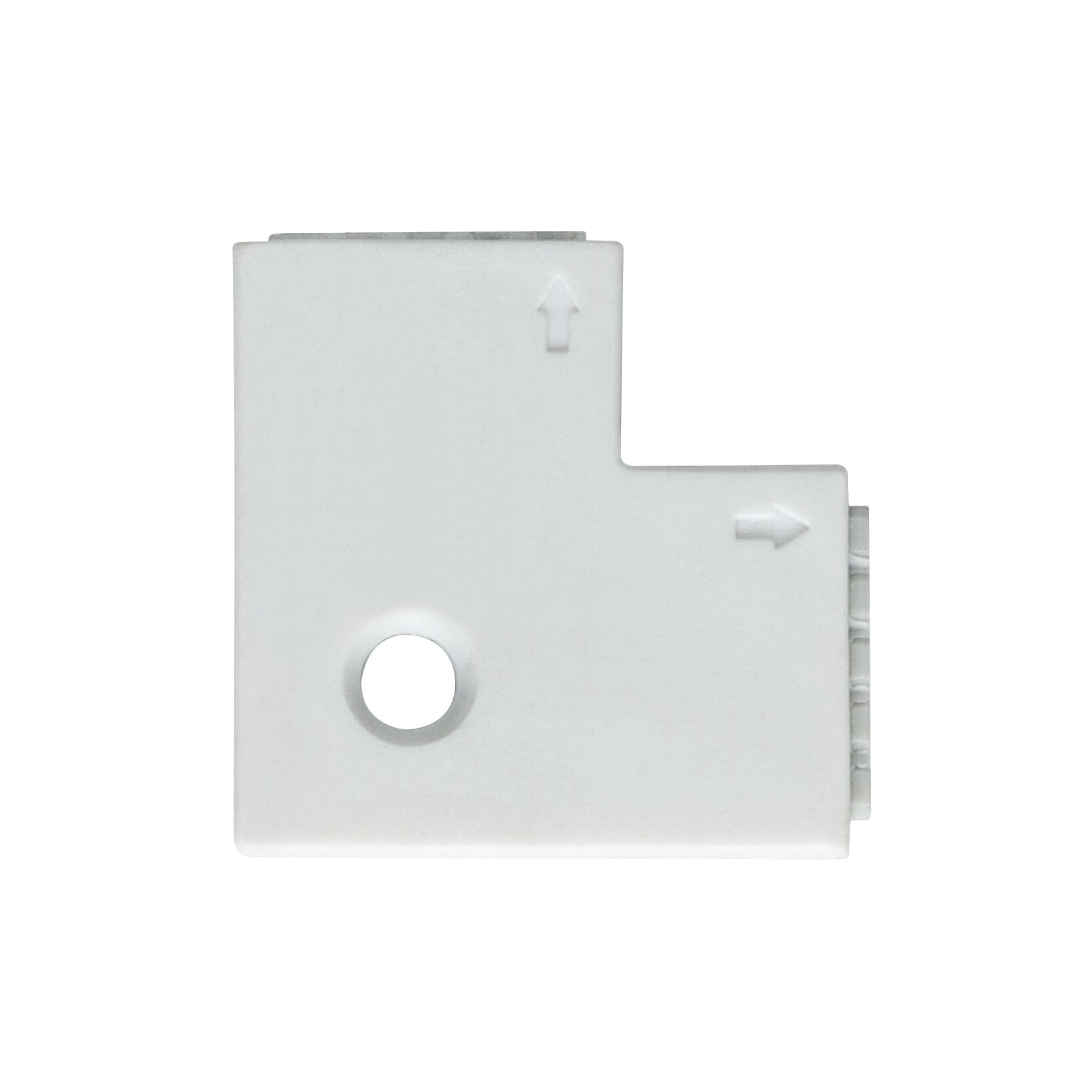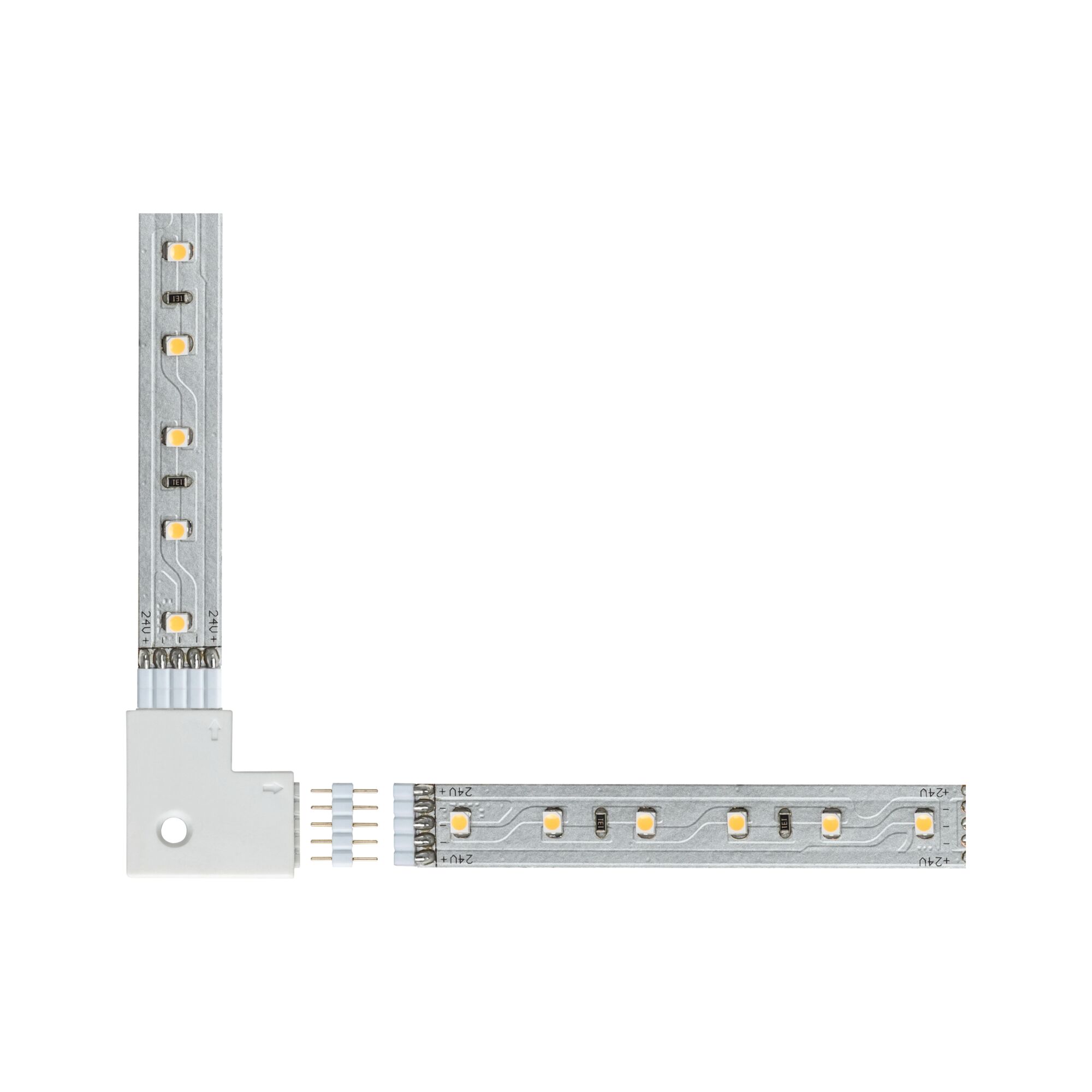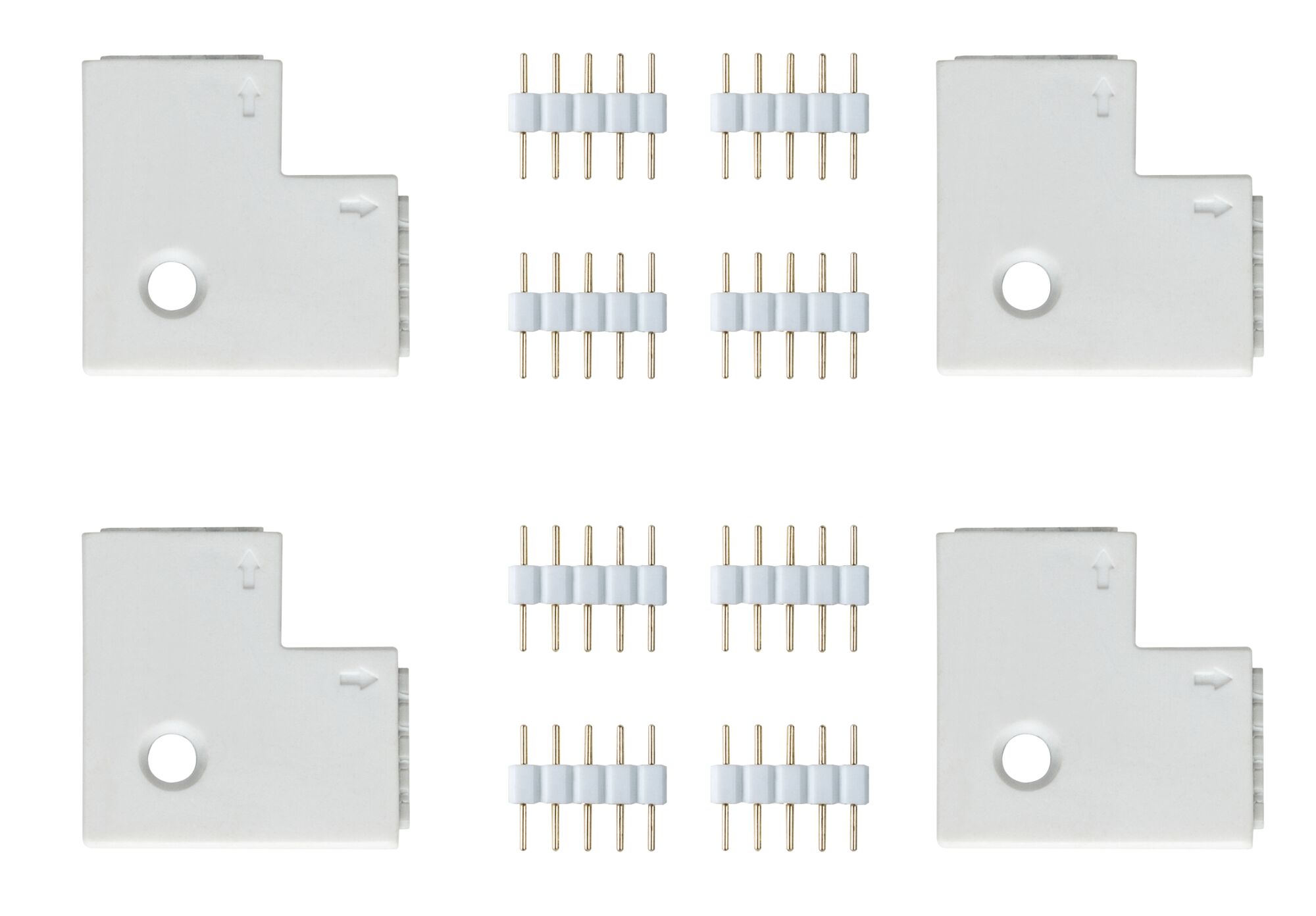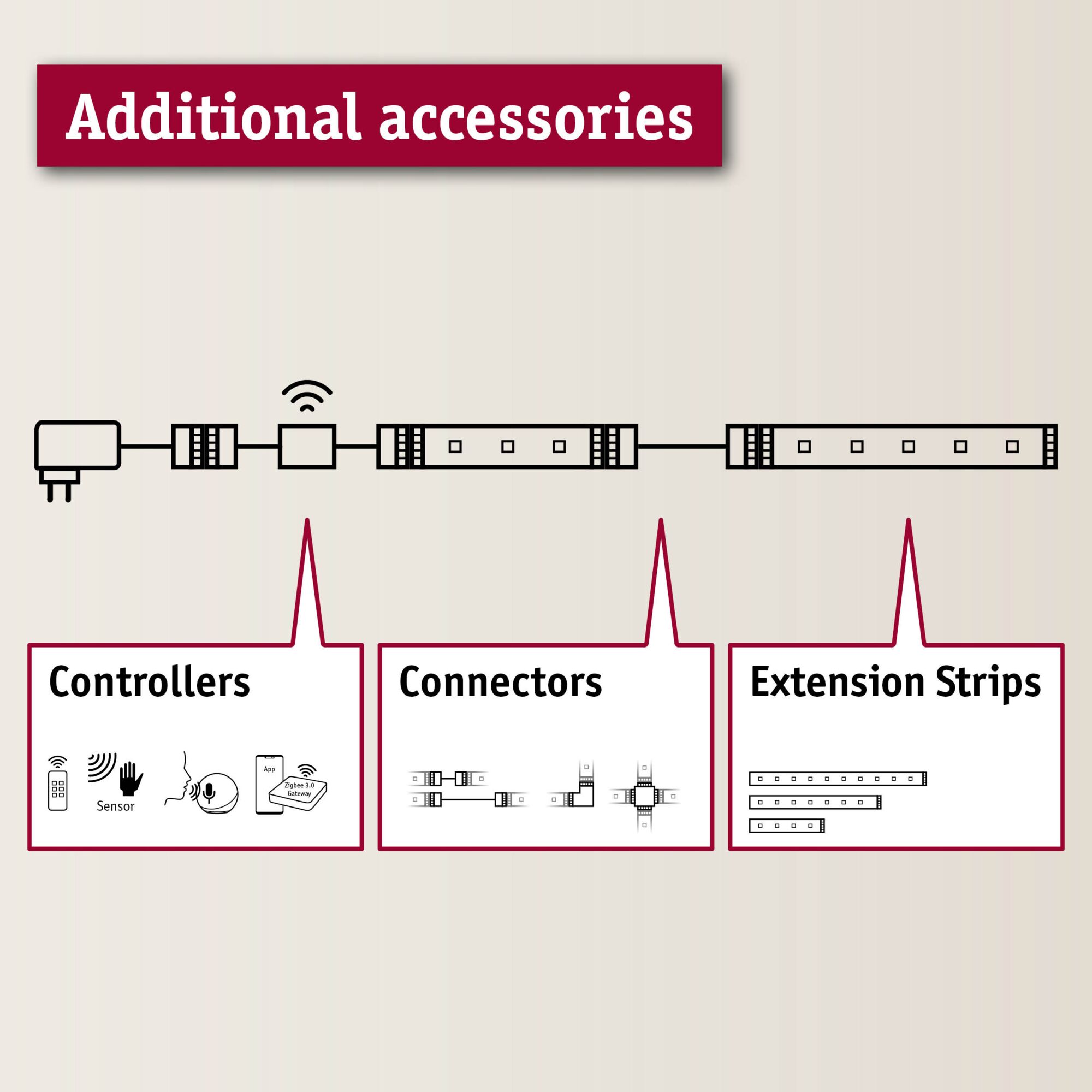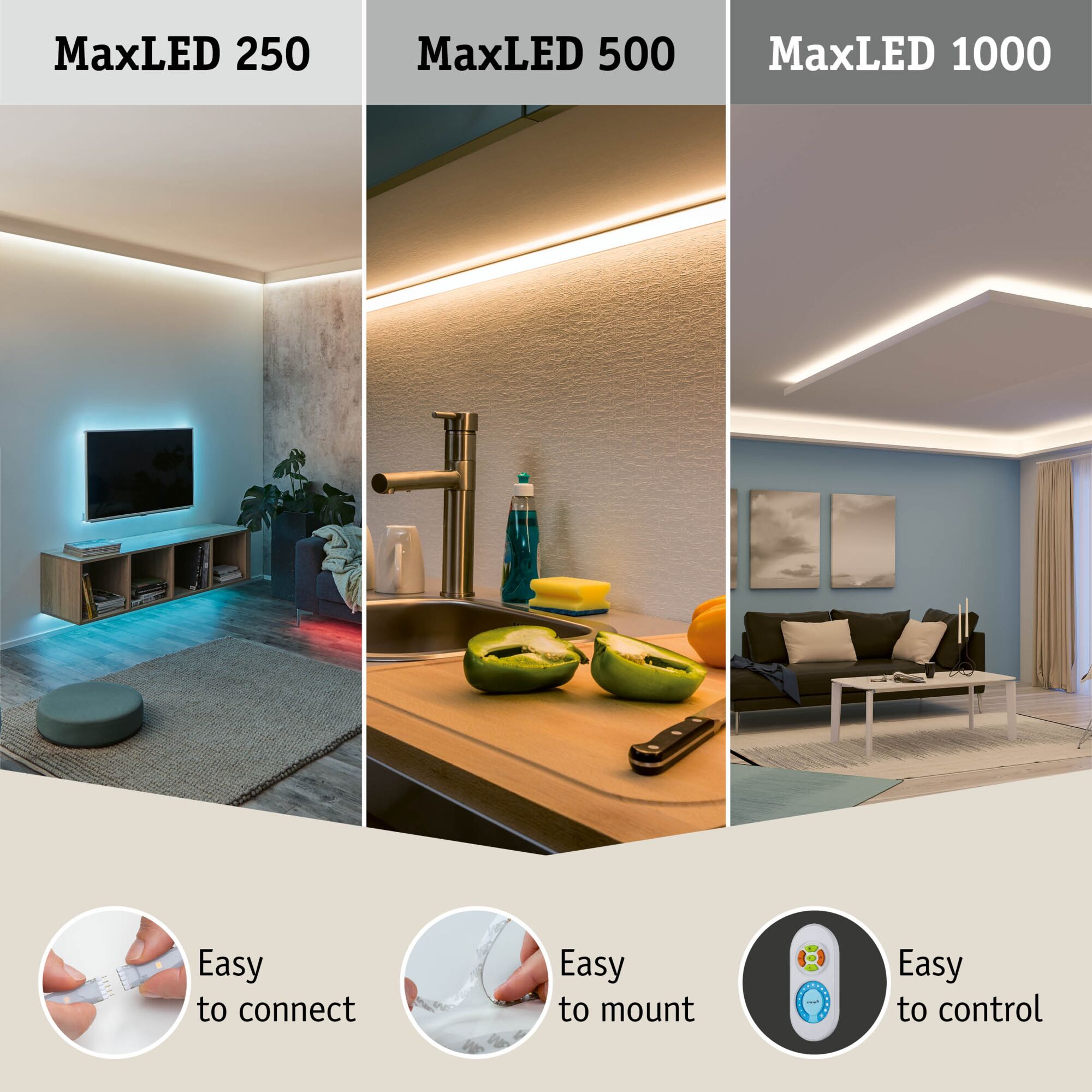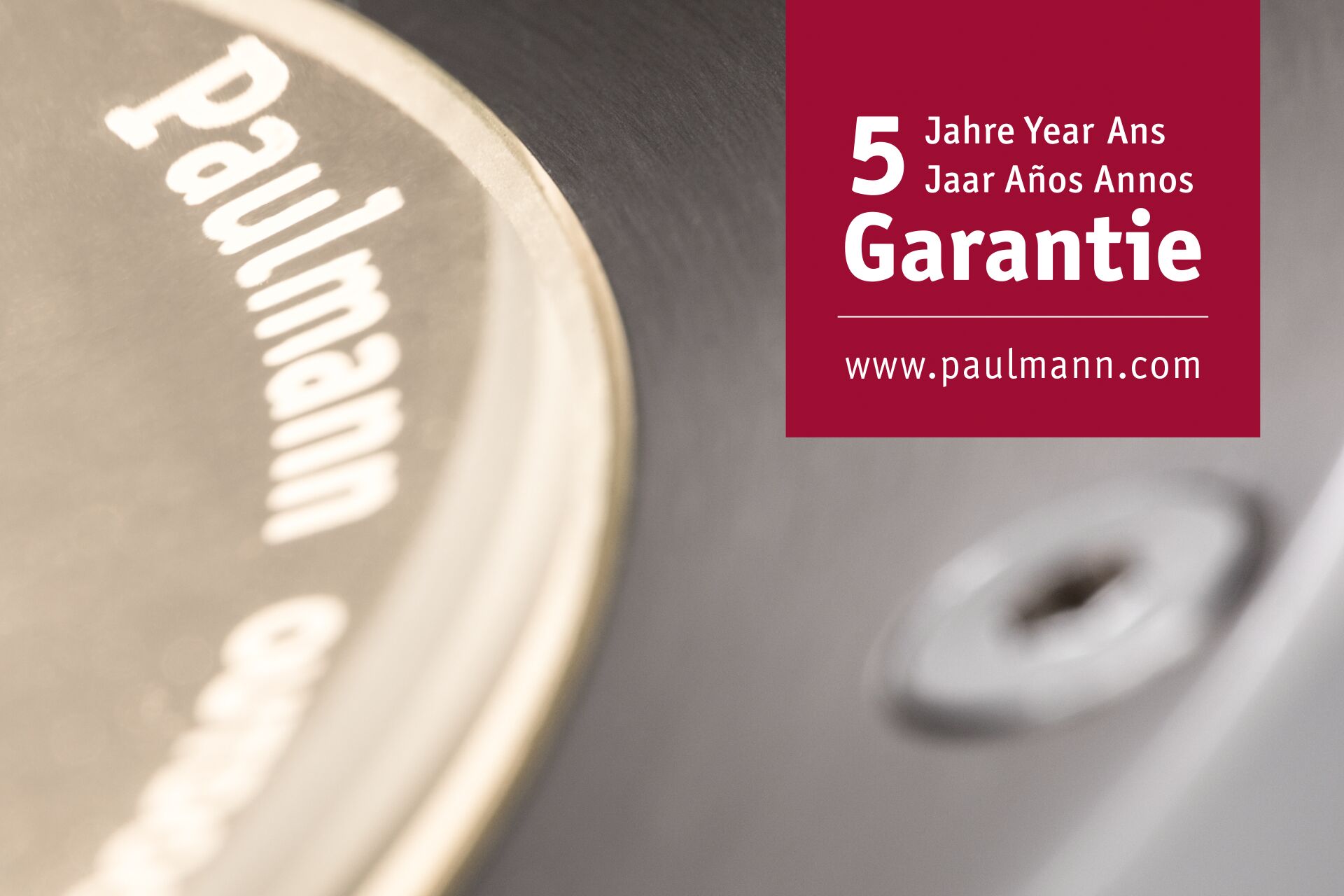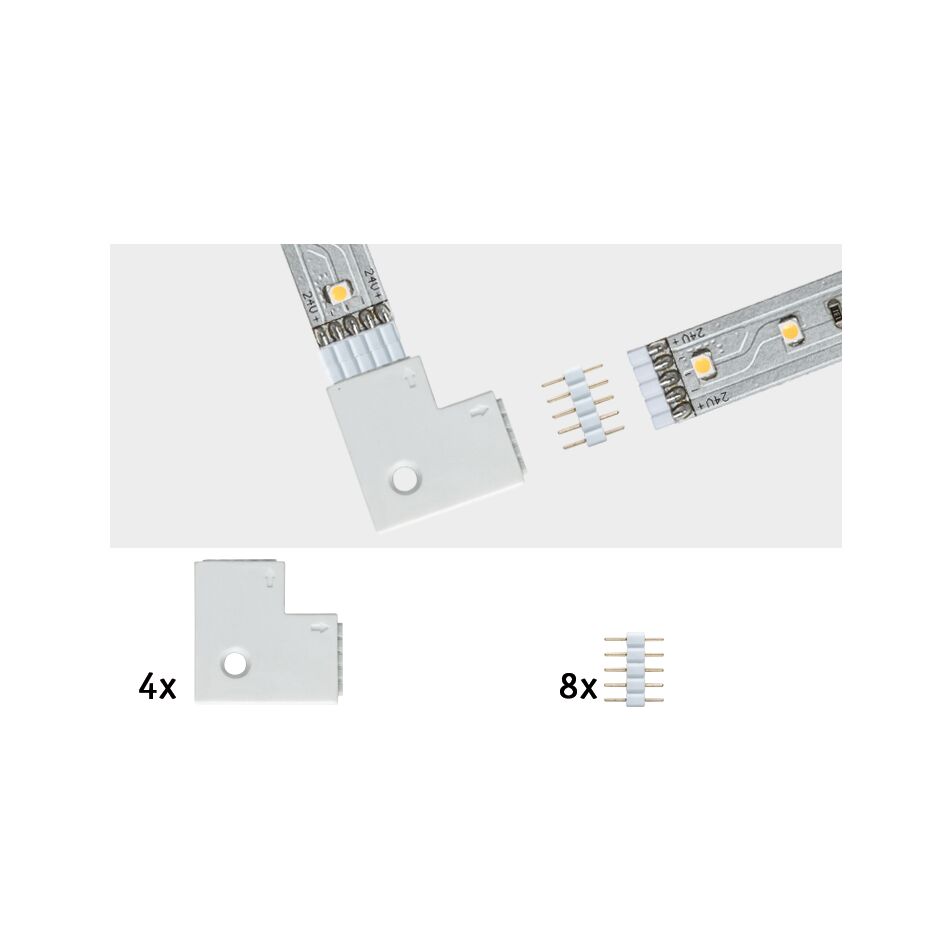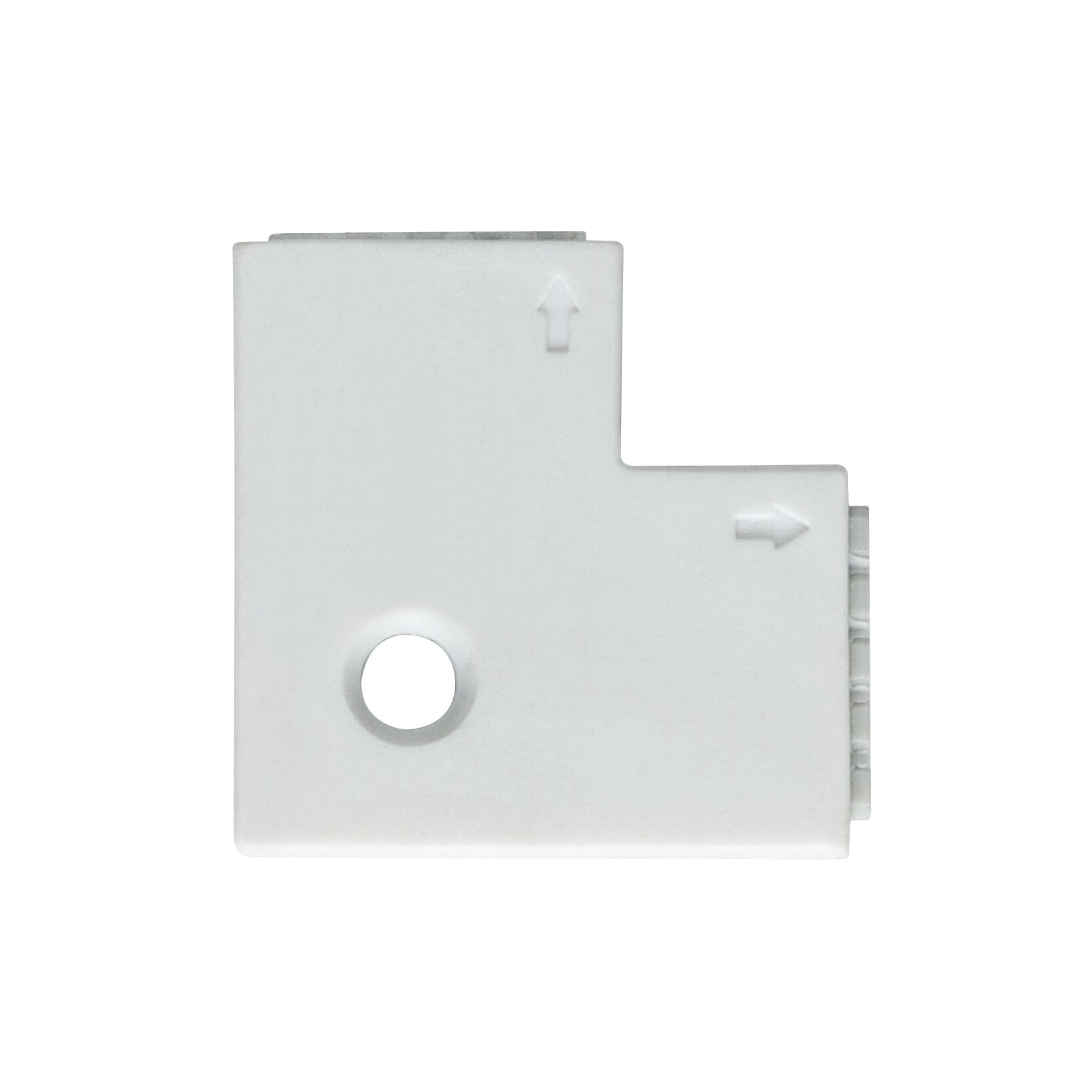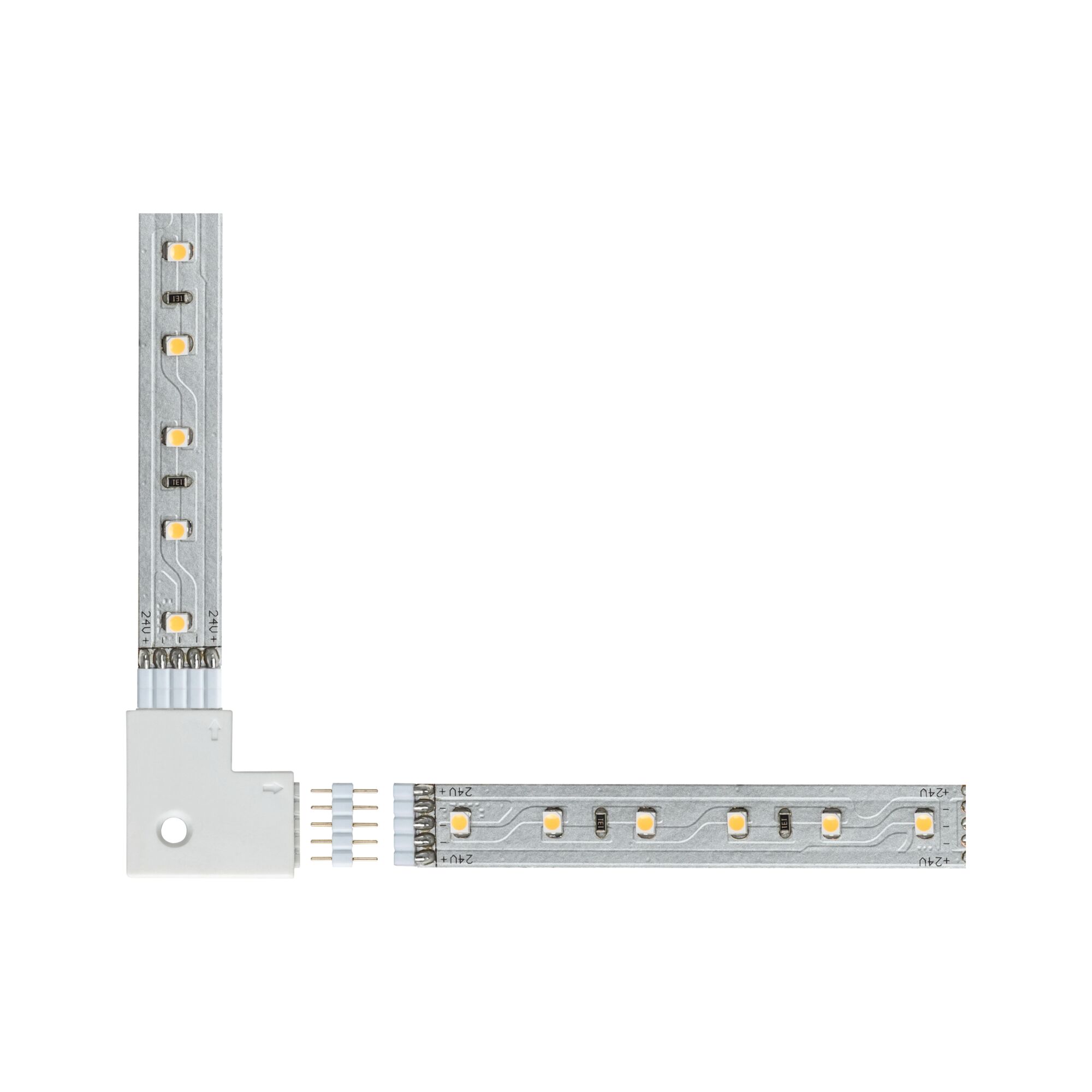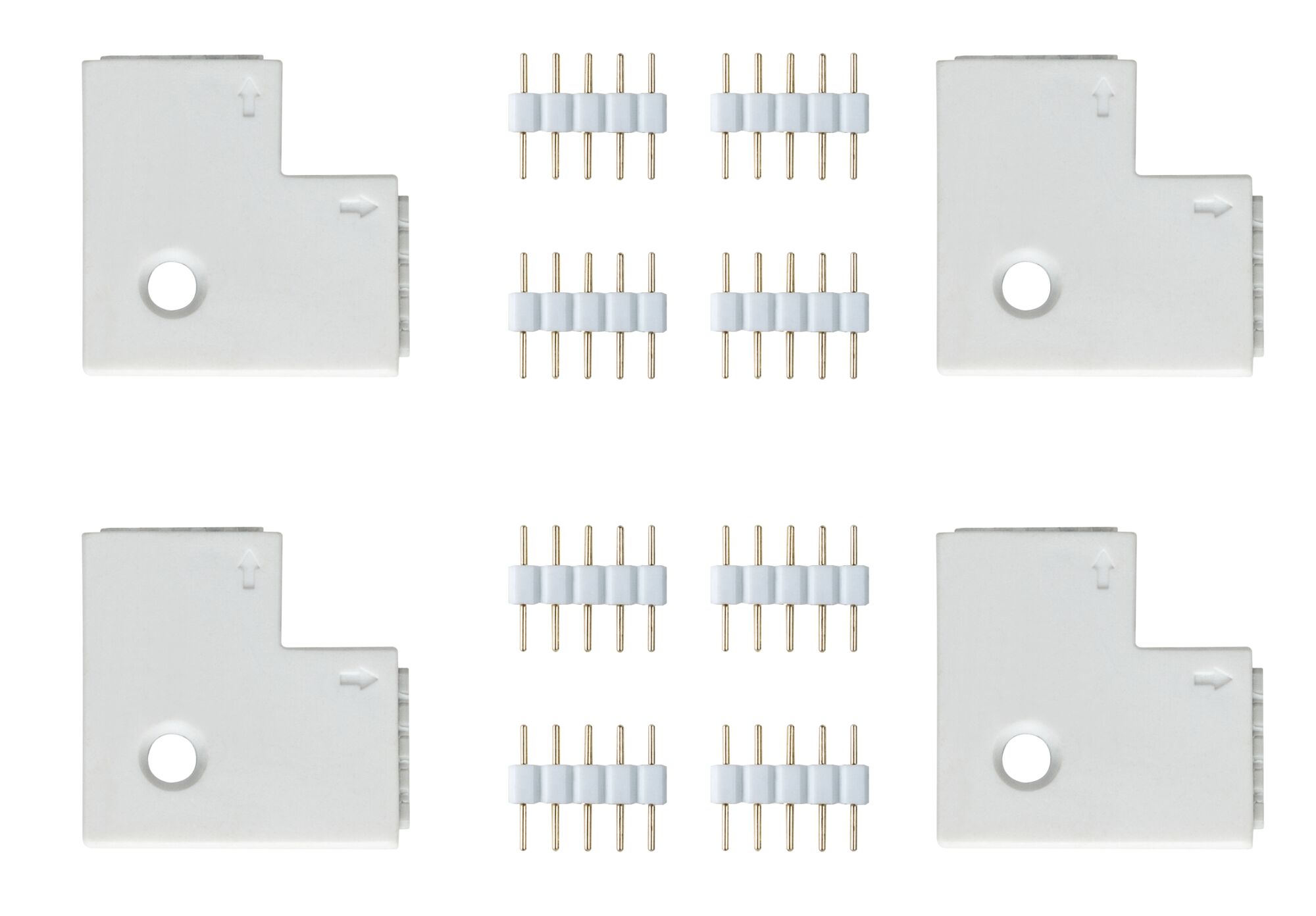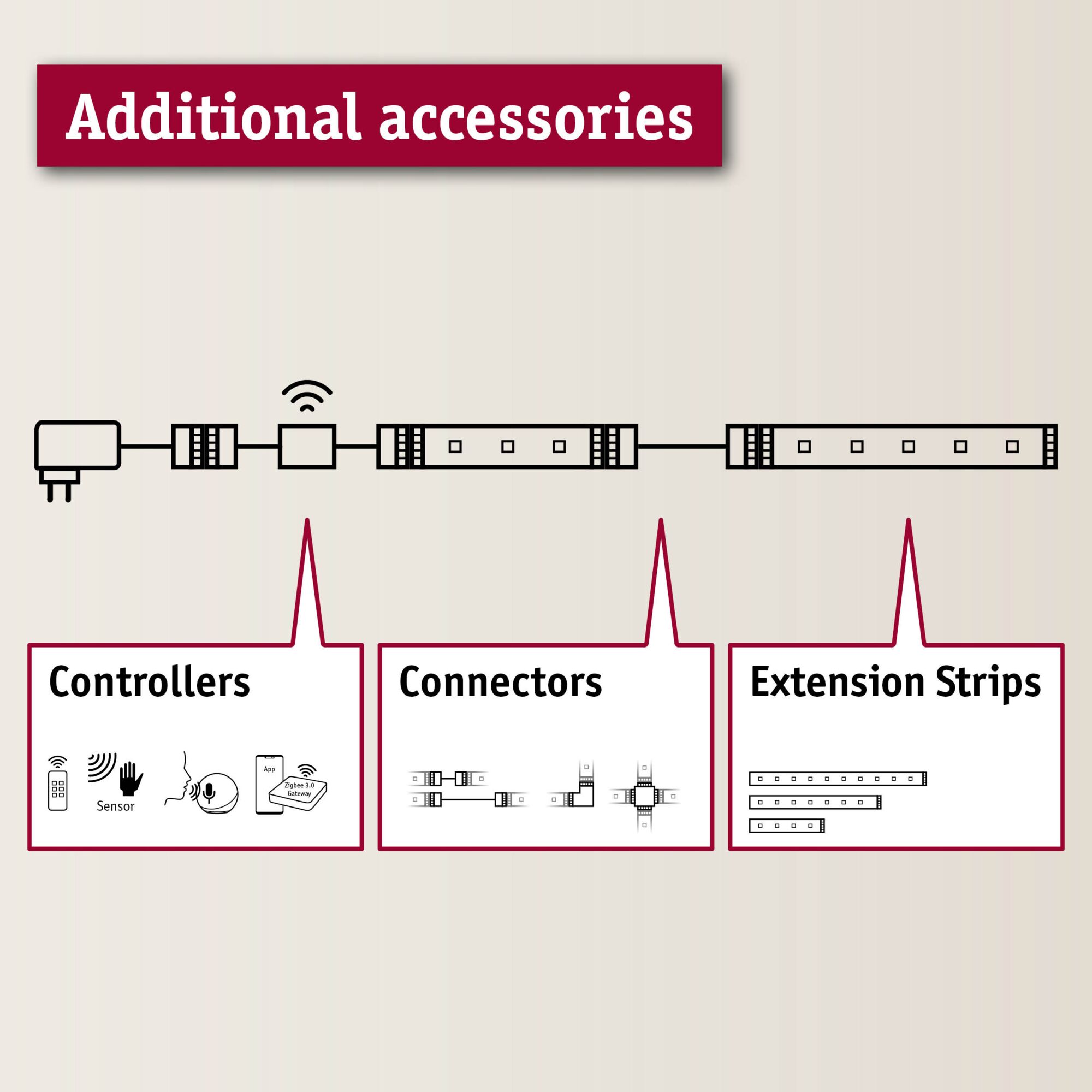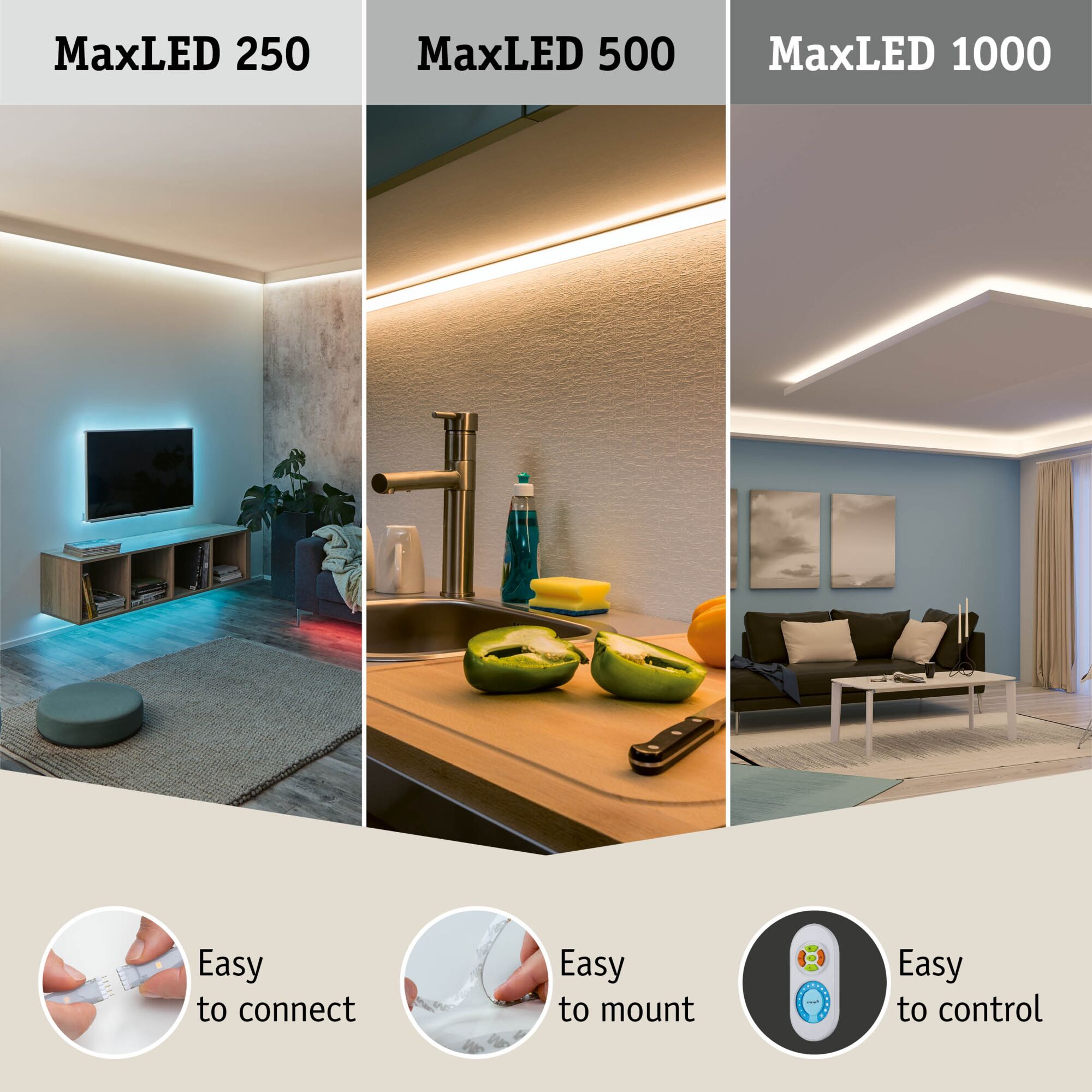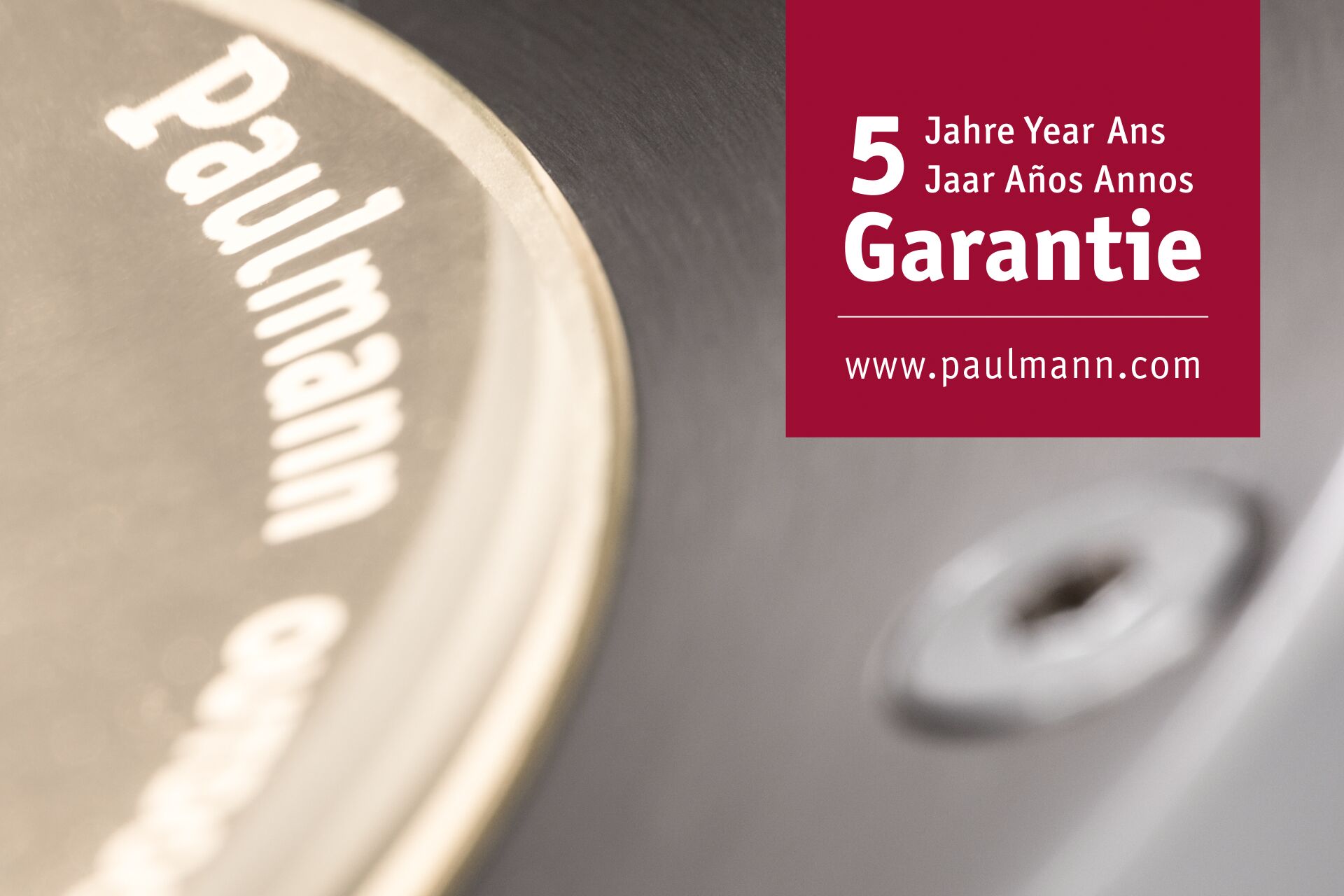 Easy plug-in system for hassle-free assembly
Incl. 5-pin plug for easy connection of the strips
Note: Not to be used with cut strips
MaxLED Connector Corner piece 25x25mm max. 144W White
The MaxLED system can be perfectly adapted or branched around the peculiarities of a room, such as corners or steps, using connectors. The 90°-corner connector enables the system to be arranged in a flat, frame-shaped or angular layout, and is easy to fix in place using a centre point screw or adhesive pad.
Easy plug-in system for hassle-free assembly
Incl. 5-pin plug for easy connection of the strips
Note: Not to be used with cut strips
Dimension
Dimensions (Height x Width x Depth)
H: 4,5 x B: 25 x T: 25 mm
Design and Material
Colour
White
Material
Plastic
Installation
Installation site (recommendation)
Universal
Lamp Features
Technique
Accessories without bulbs
Maximum wattage
max. 144 W
protection class
protection class III
Replacable
7 not concerned.
Labelling
WEEE-Reg.-No
DE 39236390