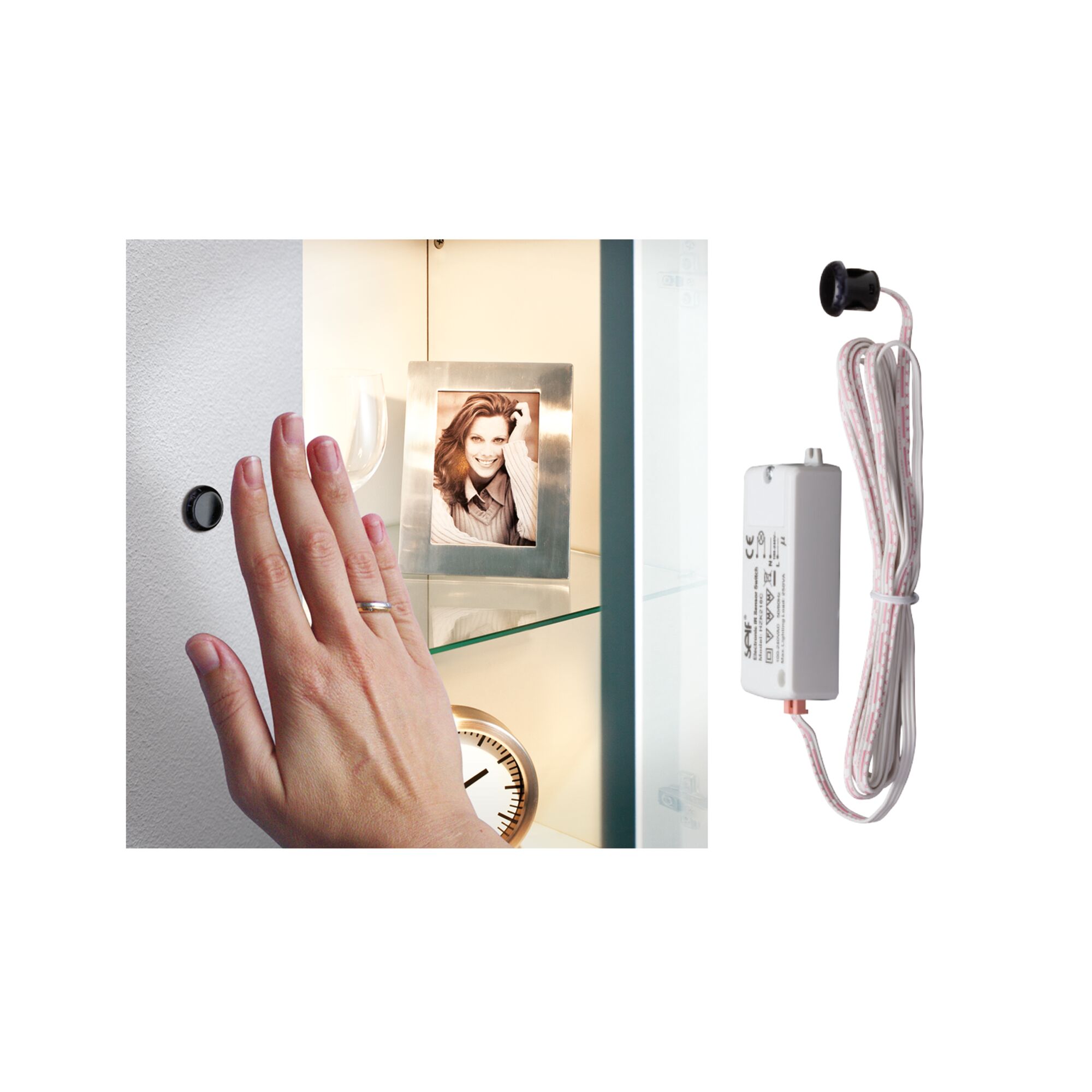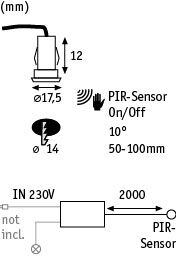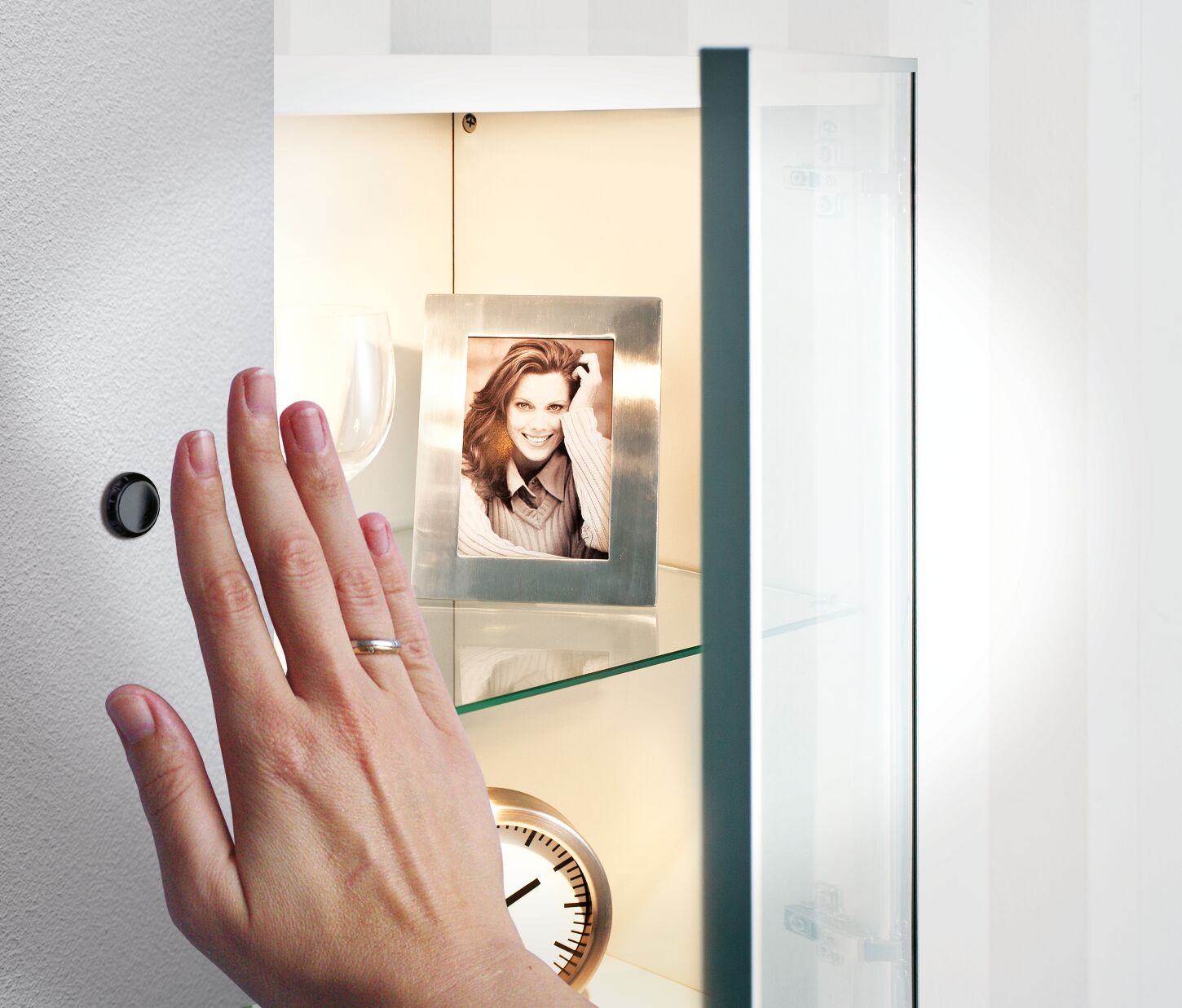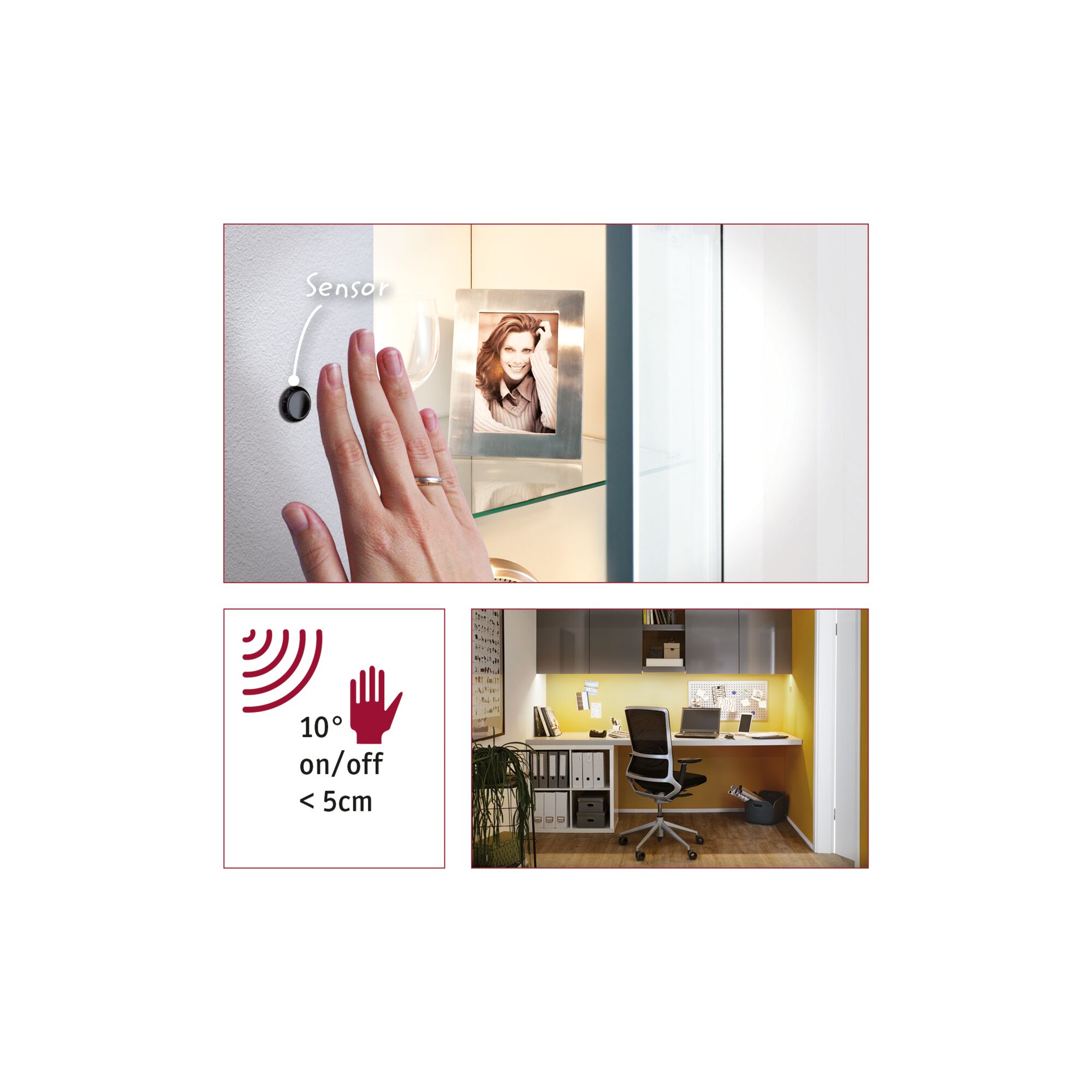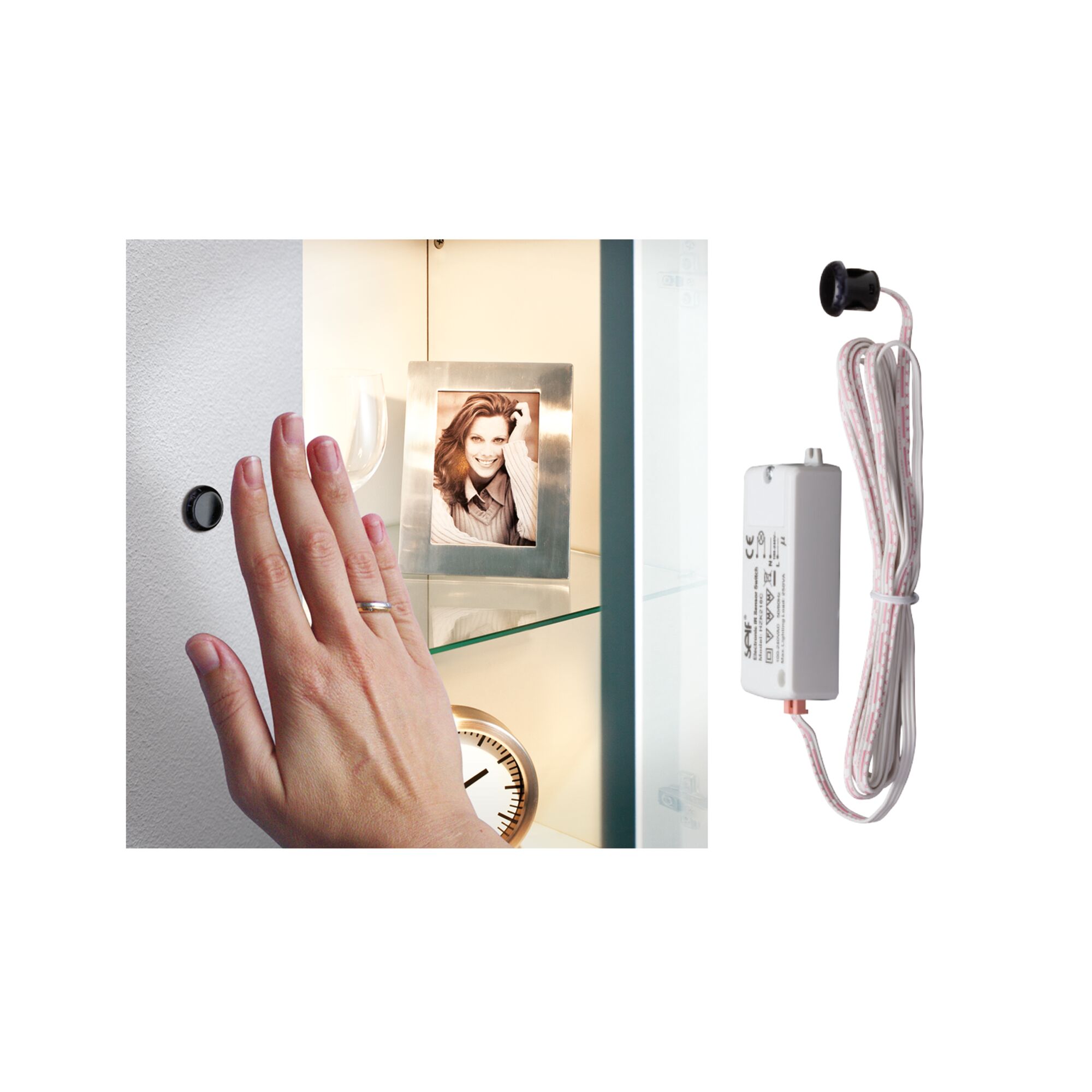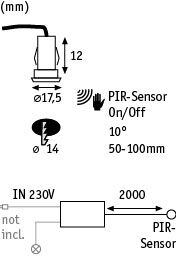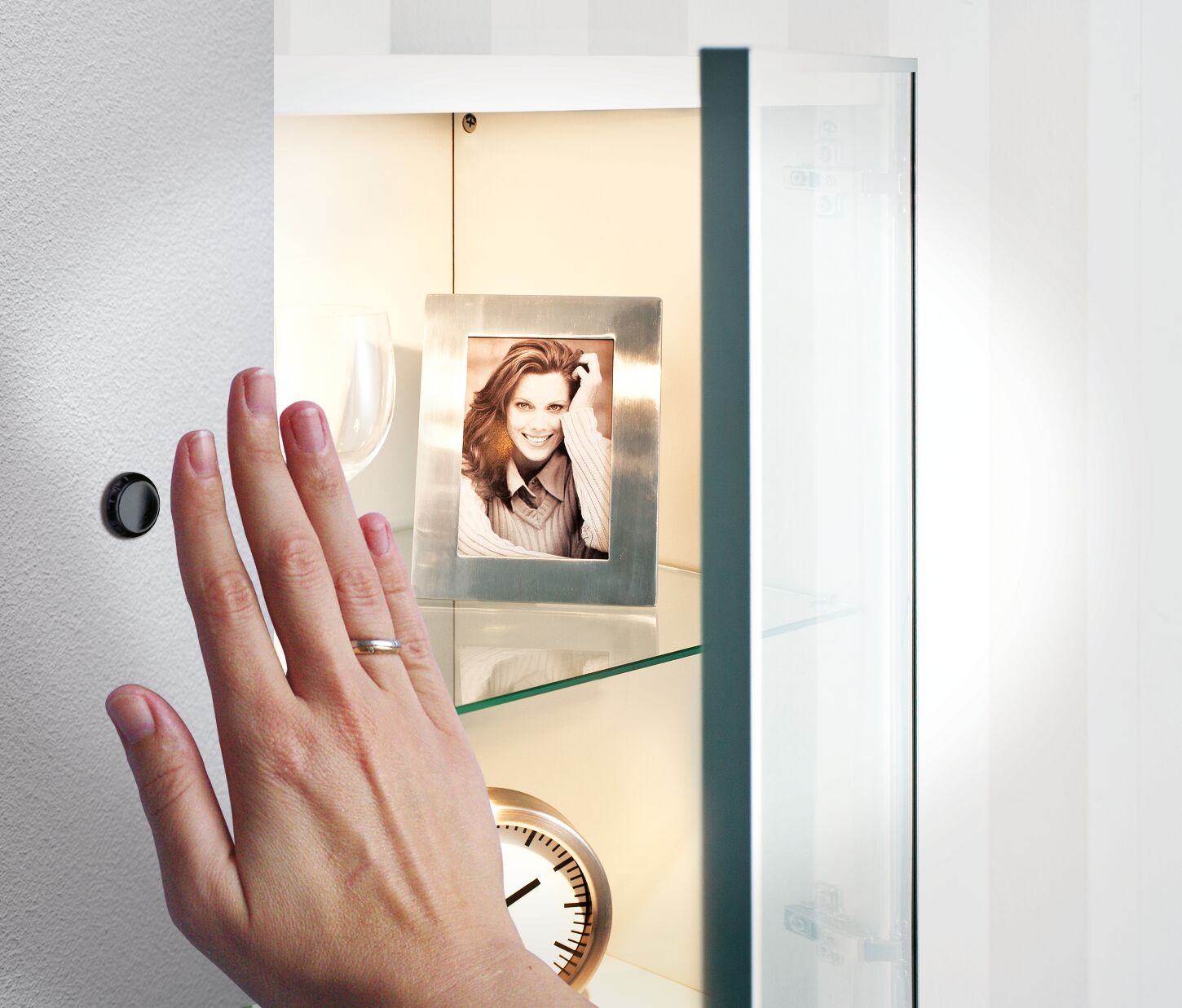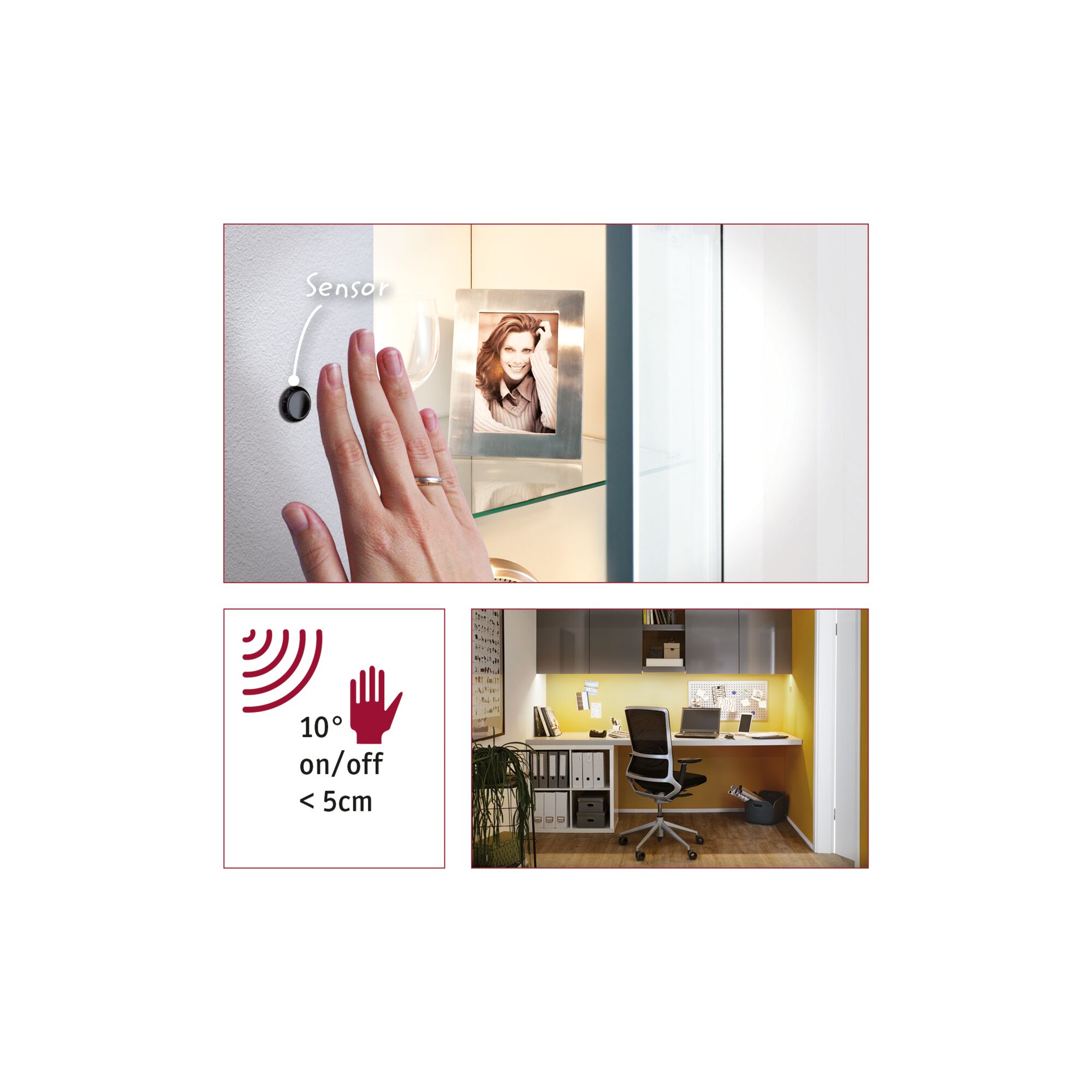 Proximity sensor switches on and off when approached to within 3 cm
max. 60 W capacitive load (electronic ballasts)
max. 75W inductive load (converter transformer)
YourLED Sensor Switch 230V max. 60W White
You urgently need light, but your hands are wet, dirty or full? A PIR sensor can be used to switch your light installations on and off with contact and through proximity. It is therefore an ideal addition to your cabinet lighting in the kitchen and in the bathroom and LED strips with which items of furniture can be effectively highlighted. The sensor is installed in an easily accessible position in a 14 mm drill hole. The cable can be routed behind the cabinet, the showcase or the shelving unit and be connected to the supplied switch unit there. As a result, the entire wiring is invisible.
Proximity sensor switches on and off when approached to within 3 cm
max. 60 W capacitive load (electronic ballasts)
max. 75W inductive load (converter transformer)
max. 250W for resistive load (light bulbs)
Dimension
depth of hollow wall
12mm
Mounting depth
12mm
Dimensions (Height x Width x Depth)
H: 19 x B: 85 x T: 36mm
Ø
17,5mm
Mounting hole
14mm
Depth of hollow wall
12mm
Design and Material
Colour
White
Material
Plastic
Installation
Installation site (recommendation)
Universal
Features
Sensors
Proximity switch
Lamp Features
Technique
Accessories without bulbs
Maximum wattage
max. 60W
protection class
protection class II
Replacable
7 not concerned.
Labelling
MM symbol
MM symbol
WEEE-Reg.-No
DE 39236390