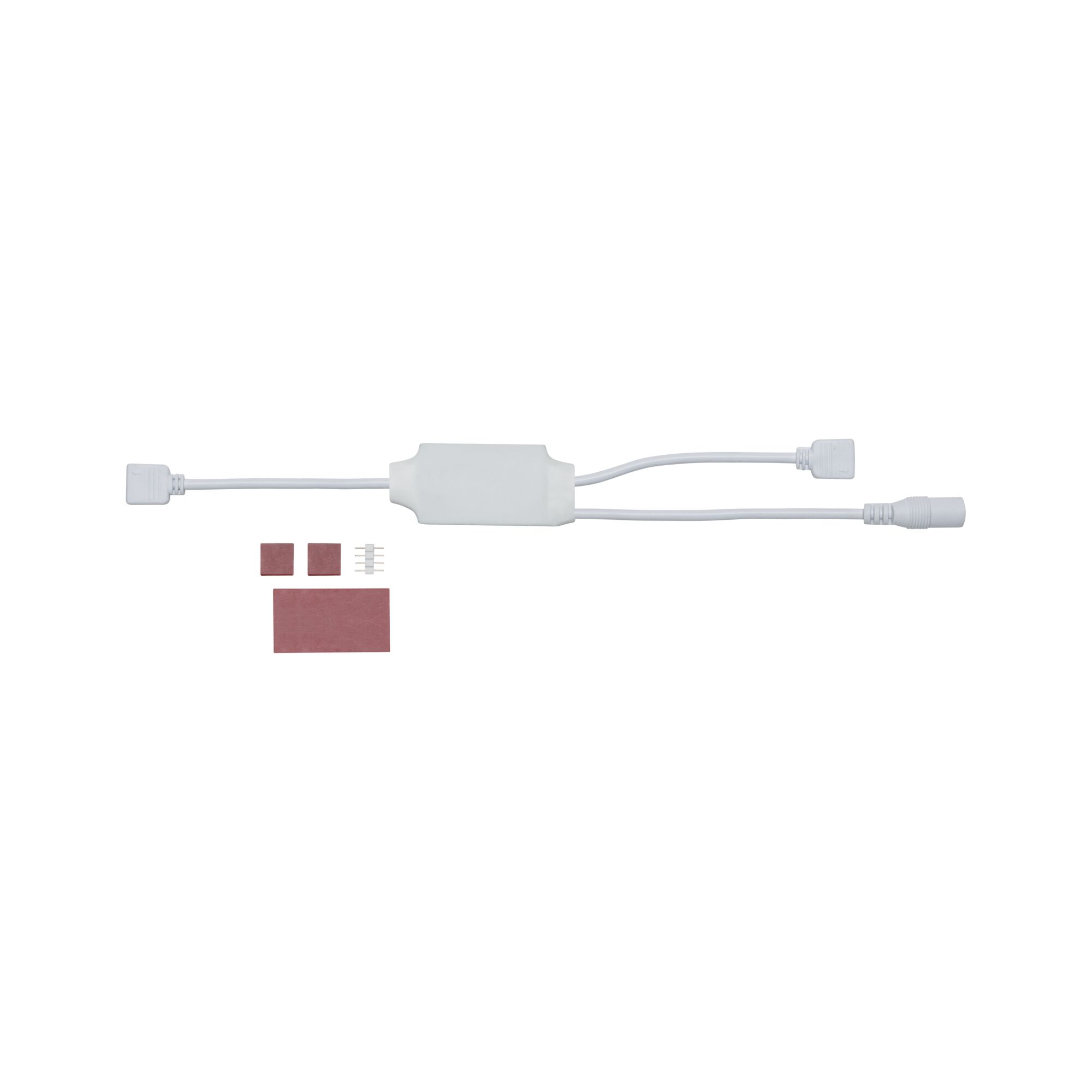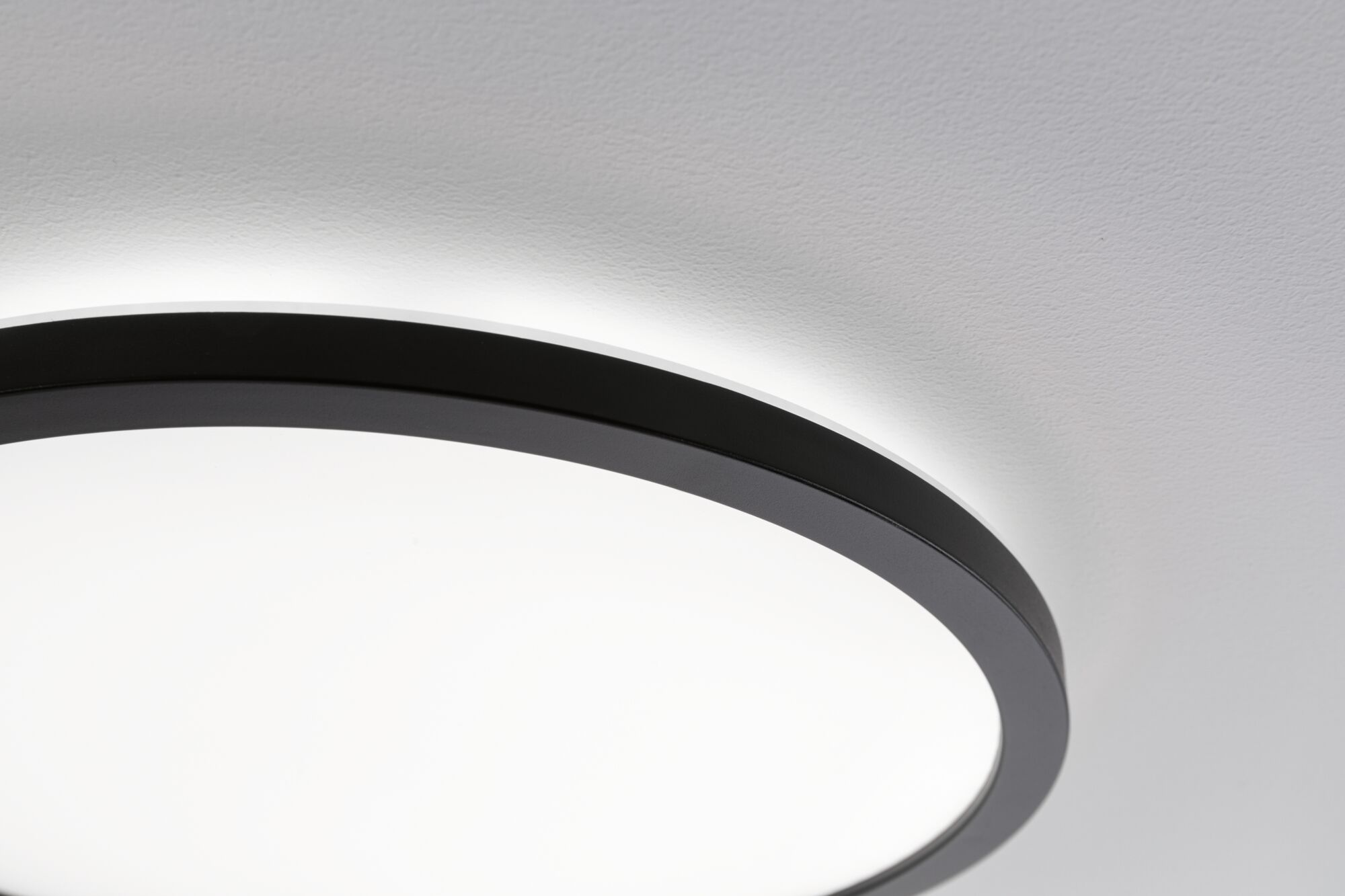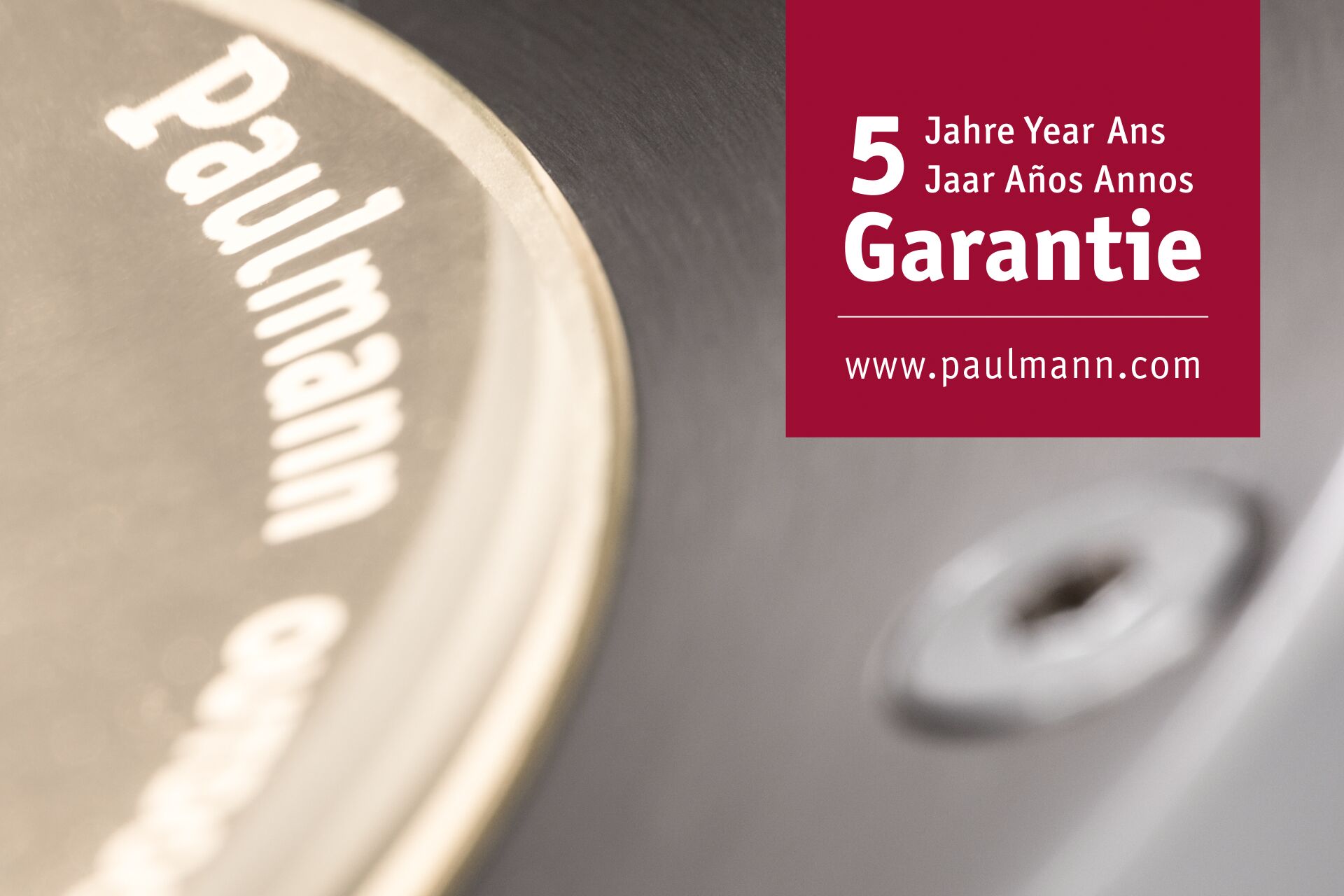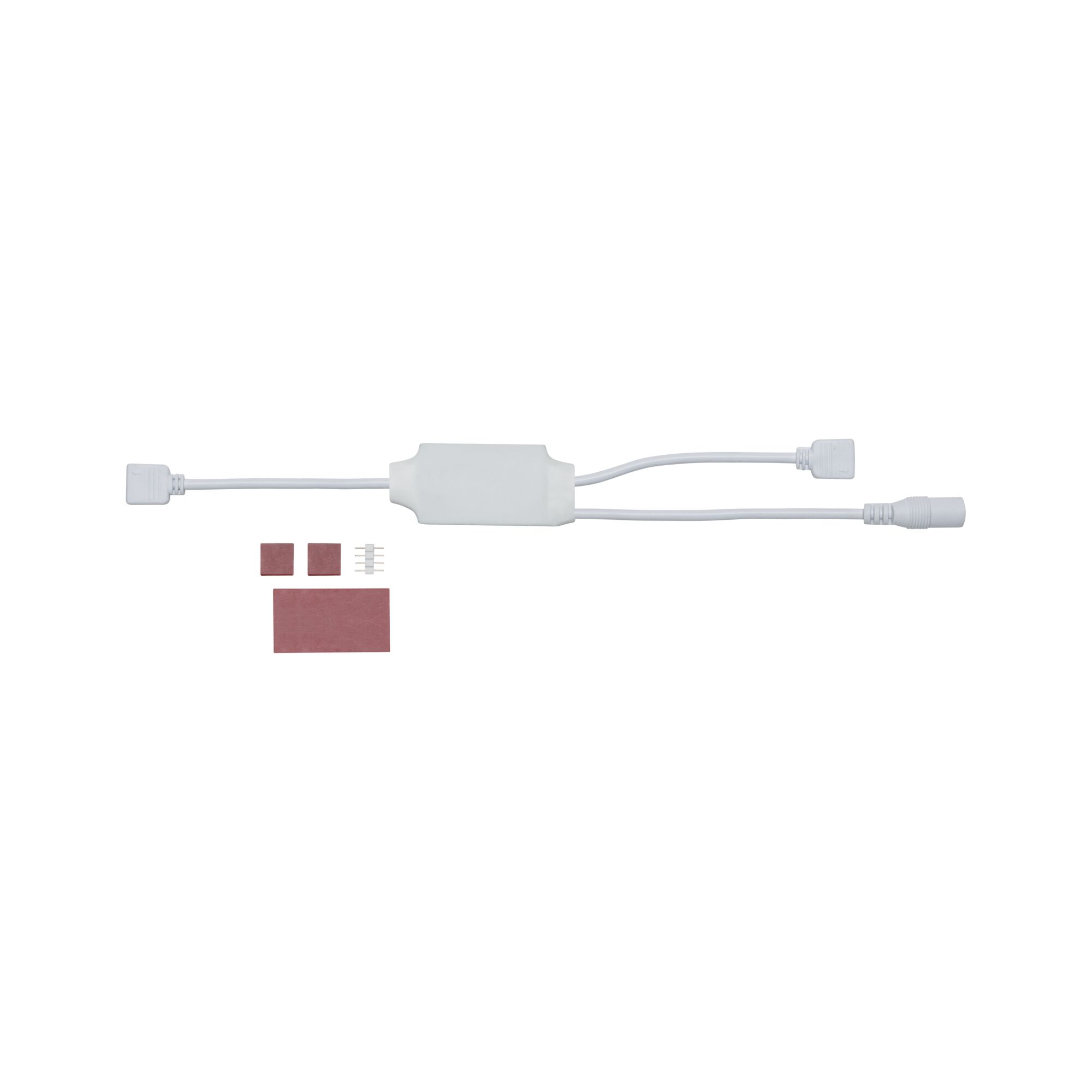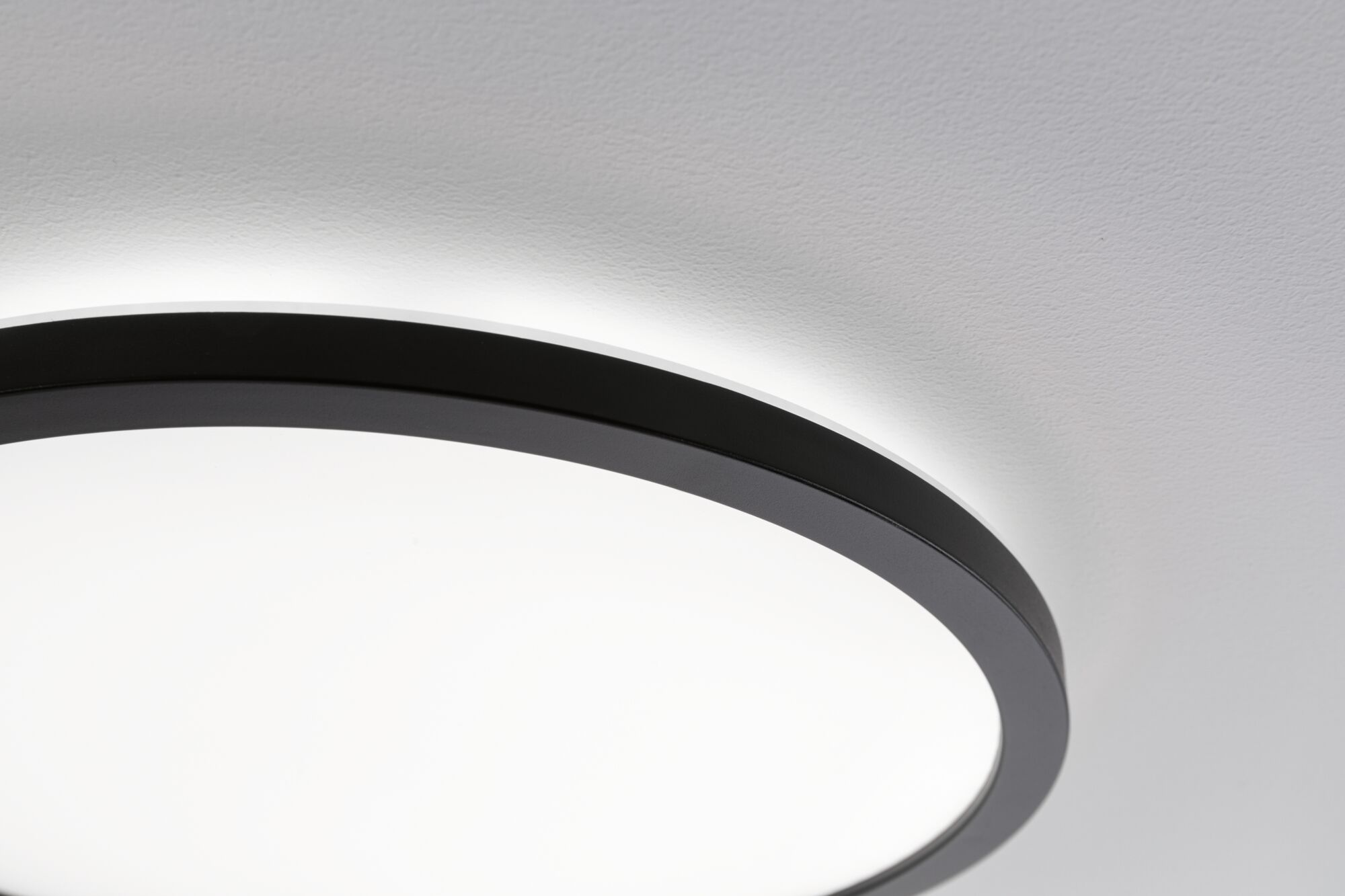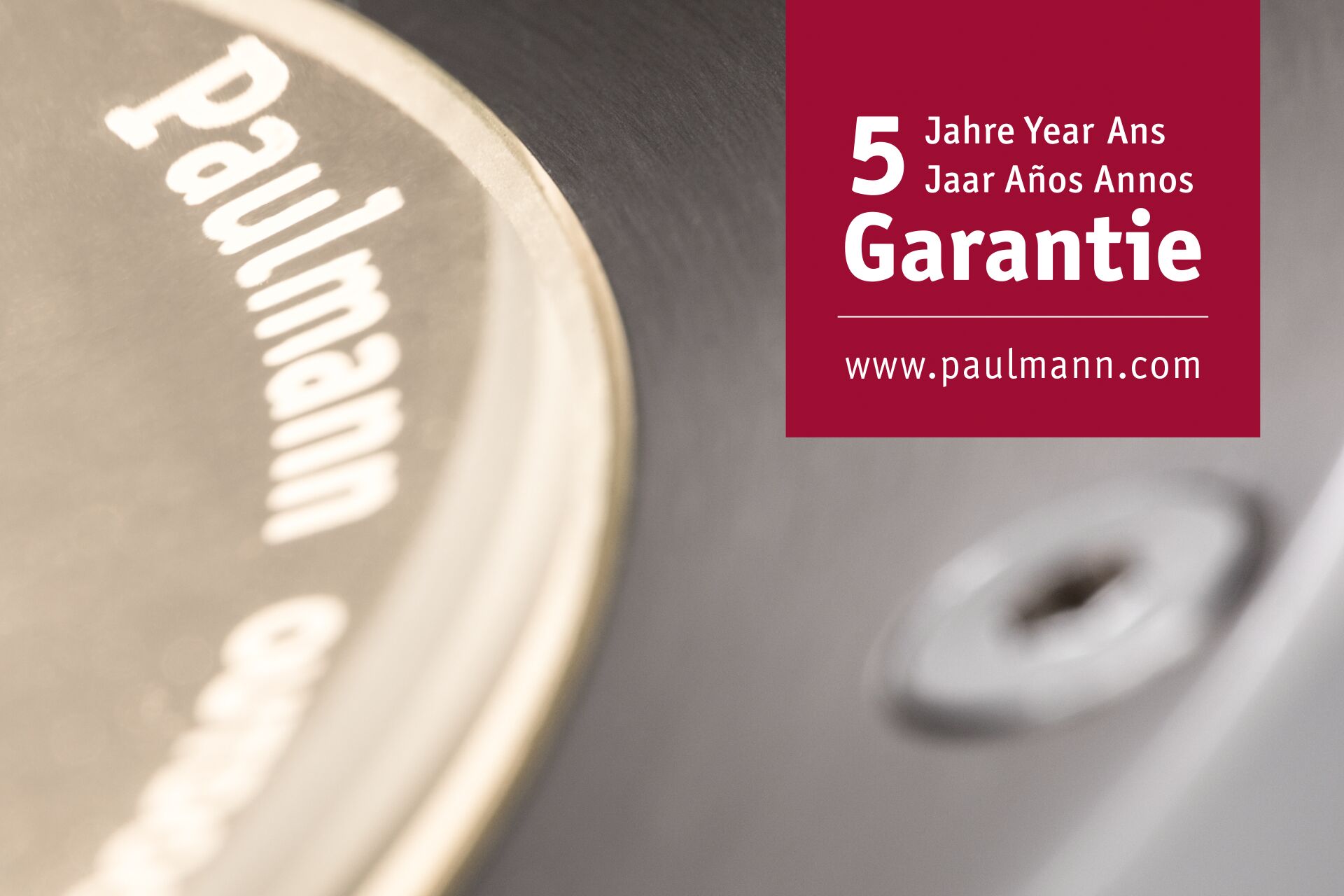 Suitable for coated and uncoated YourLED RGB Strips
Incl. adhesive pads for an assembly without drilling
Simple plug-in system for easy installation
YourLED Controller RGB Amplifier DC 12V max. 60W White
Amplify the control signal from the YourLED RGB dim/switch controller and switch or dim large monochrome YourLED or YourLED ECO Strip systems synchronously by remote control. An additional power supply is connected to each amplifier to increase system performance.
Suitable for coated and uncoated YourLED RGB Strips
Incl. adhesive pads for an assembly without drilling
Simple plug-in system for easy installation
Dimension
Dimensions (Height x Width x Depth)
H: 8 x B: 51 x T: 27 mm
Design and Material
Colour
White
Material
Plastic
Installation
Installation site (recommendation)
Universal
Connections
Plug-and-socket connector
Plug-and-socket connector
Service life
lifetime
30.000 h
Lamp Features
Technique
Accessories without bulbs
Dimmable
No
Maximum wattage
max. 60 W
protection class
protection class III
Replacable
7 not concerned.
Labelling
MM symbol
MM symbol
WEEE-Reg.-No
DE 39236390