Smart Home EuroPlug dimming and switching adapter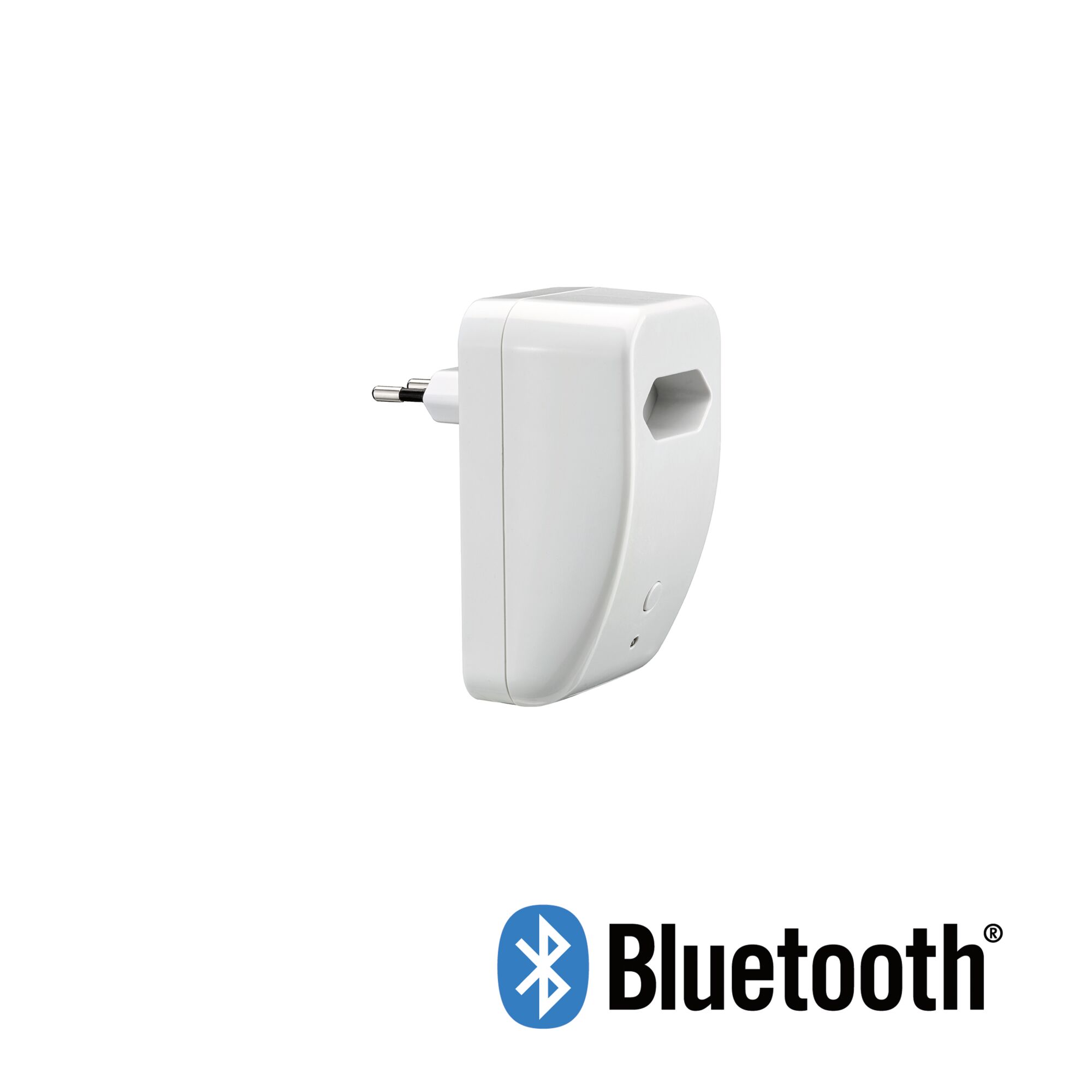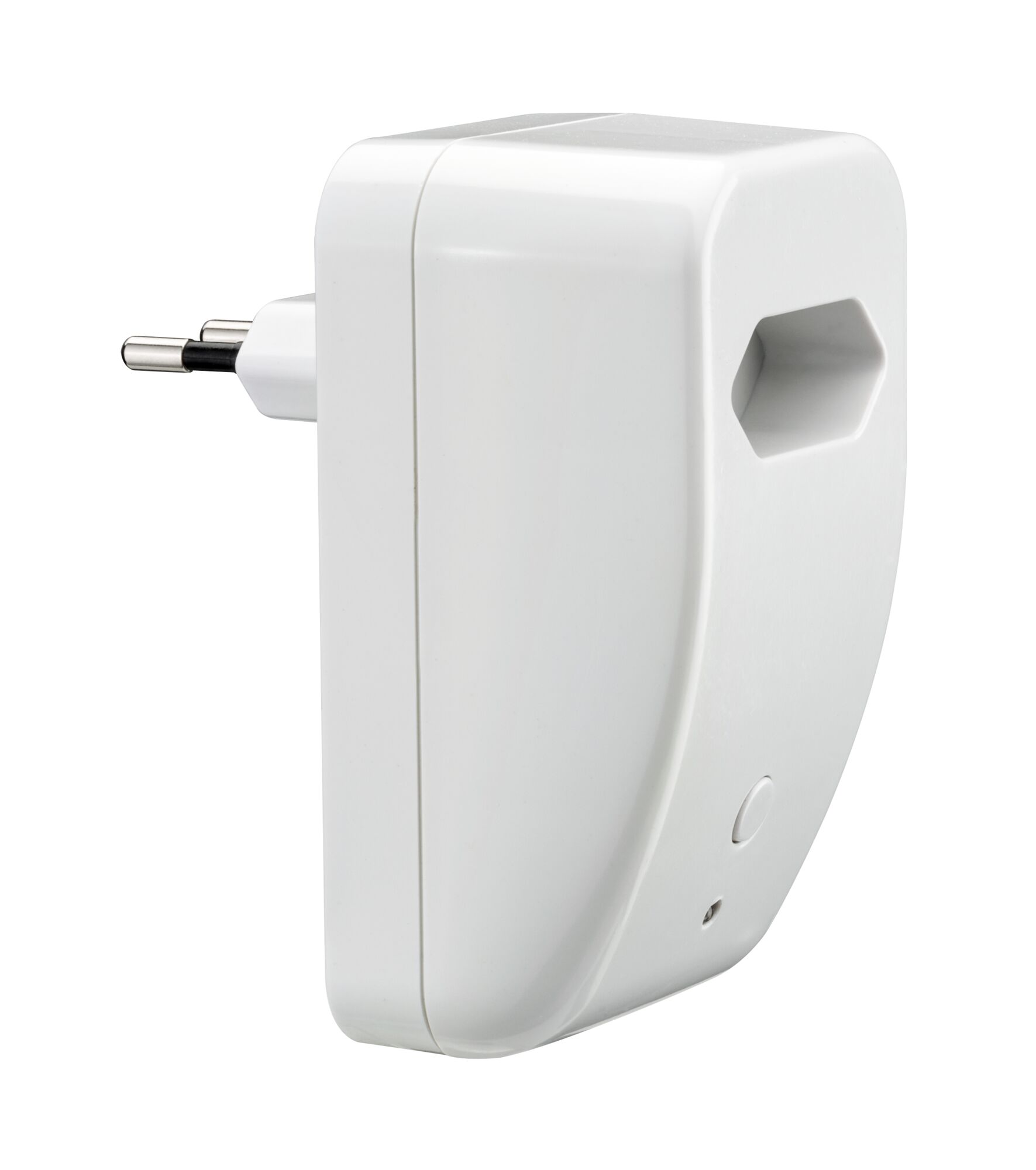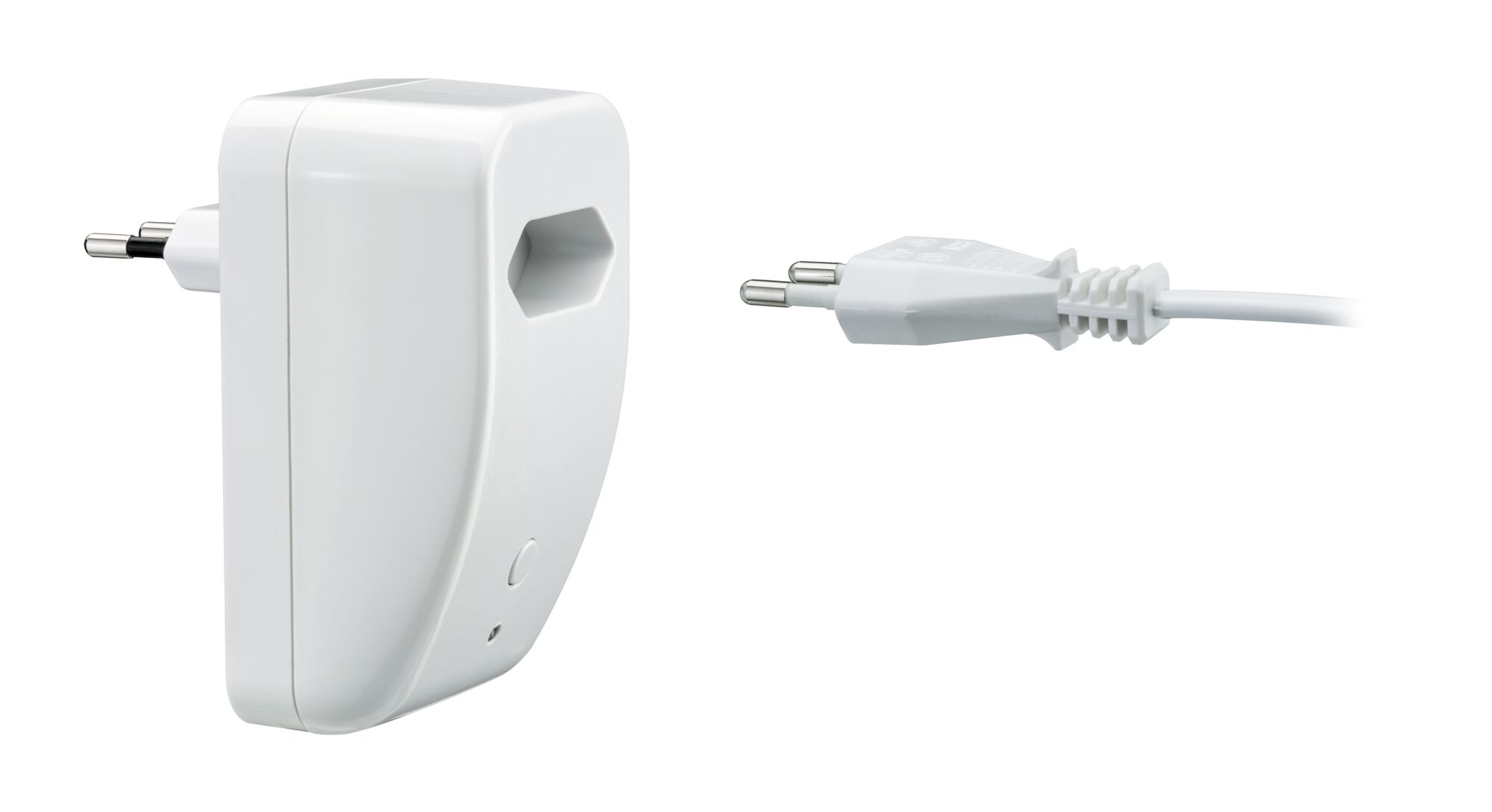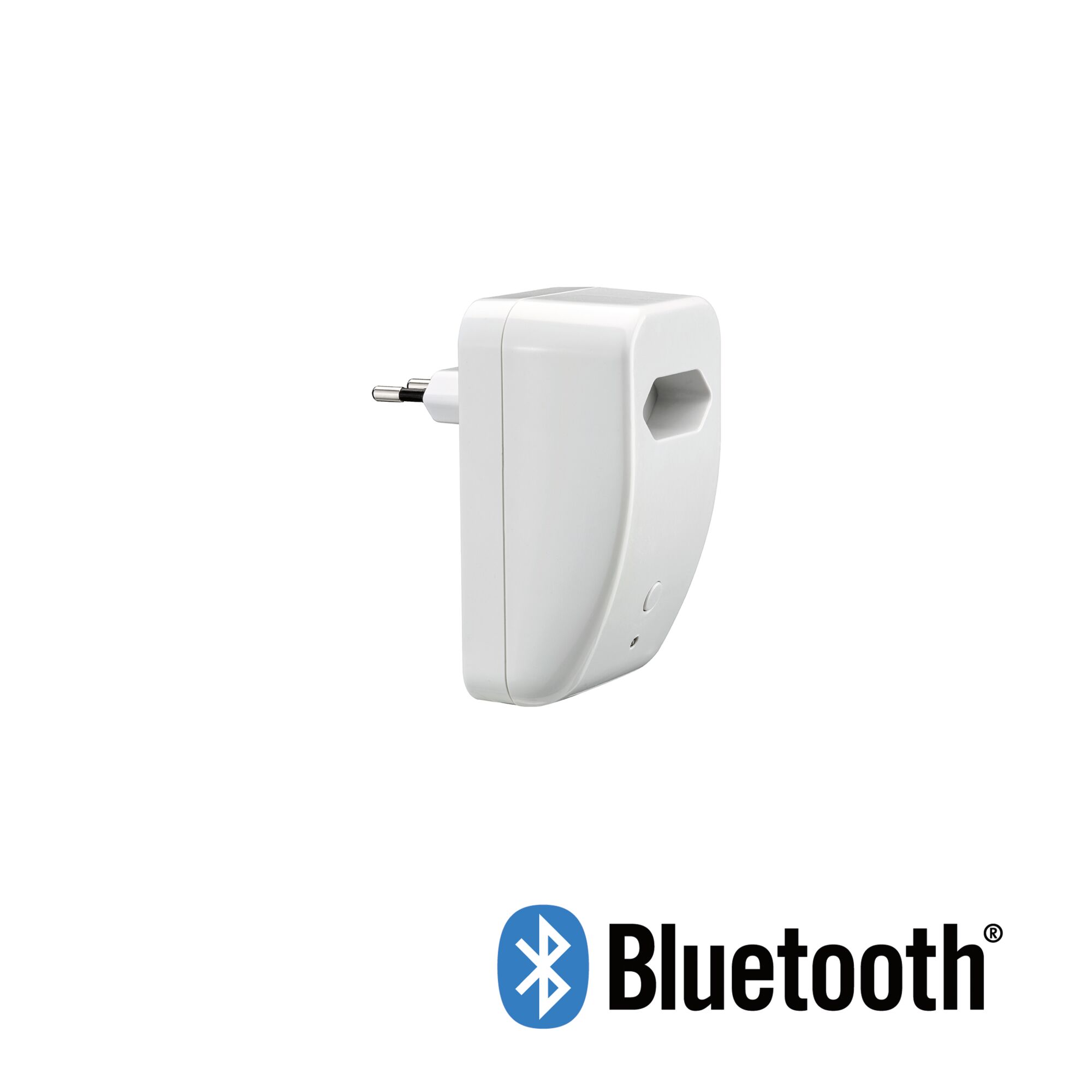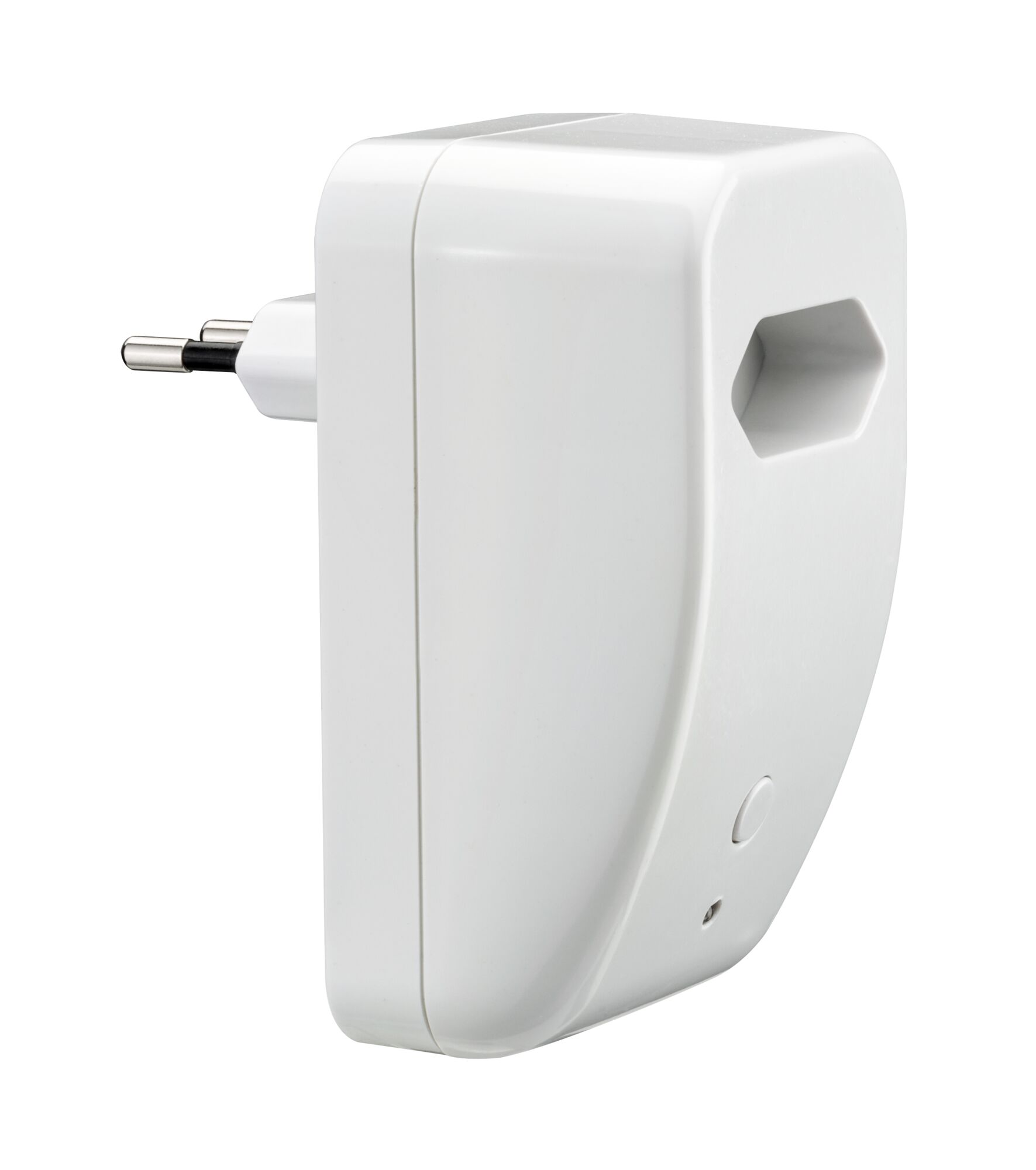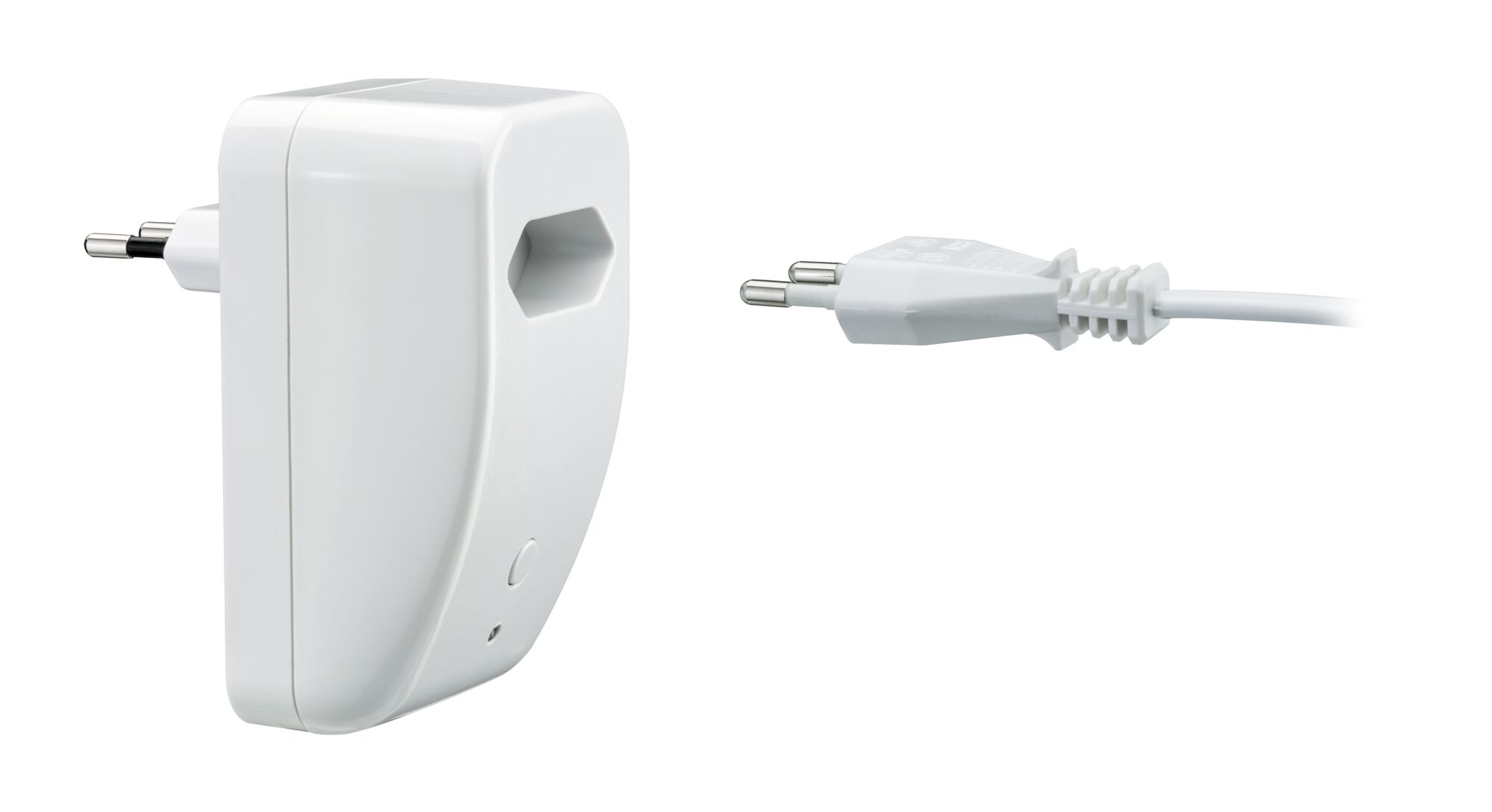 for the wireless switching of electrical appliances
Controllable via Bluetooth 4.0 or higher using smartphone or tablet
Free Paulmann Bluetooth app for iOS and Android
Smart Home EuroPlug dimming and switching adapter
With the Europlug dimming and switching adapter, your existing lighting installation with Europlugs can be switched and dimmed using the Smart Home controller. The adapter is simply fitted between the socket and the luminaire. Control is effected by Bluetooth - choose either the free Paulmann Bluetooth app for smartphones and tablet computers or the separately available Smart Home remote control.
for the wireless switching of electrical appliances
Controllable via Bluetooth 4.0 or higher using smartphone or tablet
Free Paulmann Bluetooth app for iOS and Android
max. 100W capacitive load (electronic ballasts)
max. 300W resistive load (halogen and incandescent lamps)
No memory effect with 230 V separation (switch)
Dimension
Dimensions (Height x Width x Depth)
H: 103 x B: 62 x T: 47mm
Plug depth
38mm
Design and Material
Colour
White
Material
Plastic
Connections
Plug
Euro flat plug (type C-CEE 7/16)
Service life
lifetime
30.000h
Rated life time
30000h
Lamp Features
Dimmable
Yes
Compatible Smart Home technology
Bluetooth & BLE
Technique
Accessories without bulbs
Maximum wattage
max. 300W
Dim
with Smart Home
protection class
protection class II
Radio frequency
2,4 GHz
Radio range
10m
Replacable
7 not concerned.
Transformer
Inductive load
100W
Resistive load
300W
Transformer height
103mm
Transformer width
62mm
Transformer depth
47mm
Labelling
WEEE-Reg.-No
DE 39236390