LED Strip recessed profile
Socle White diffuser 2m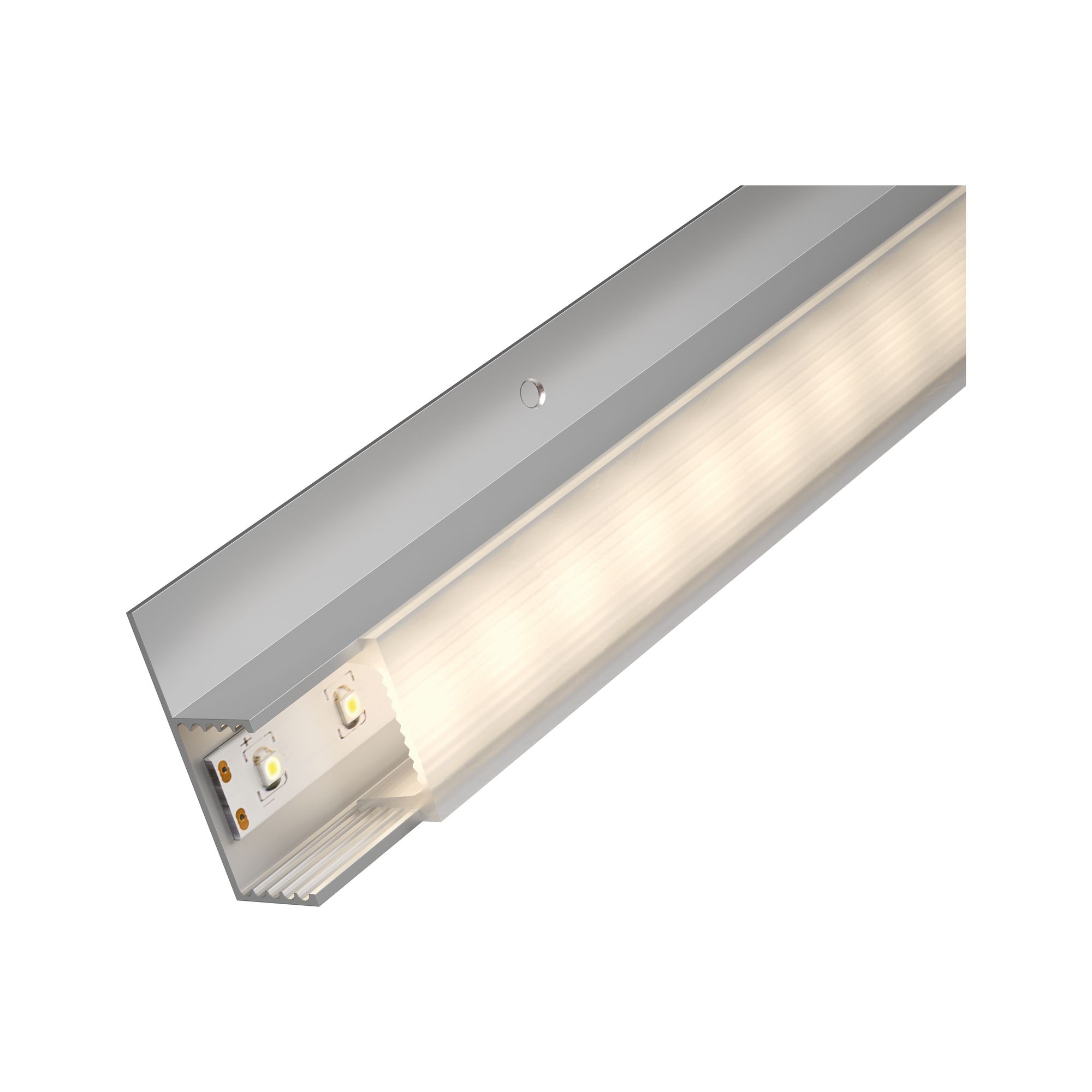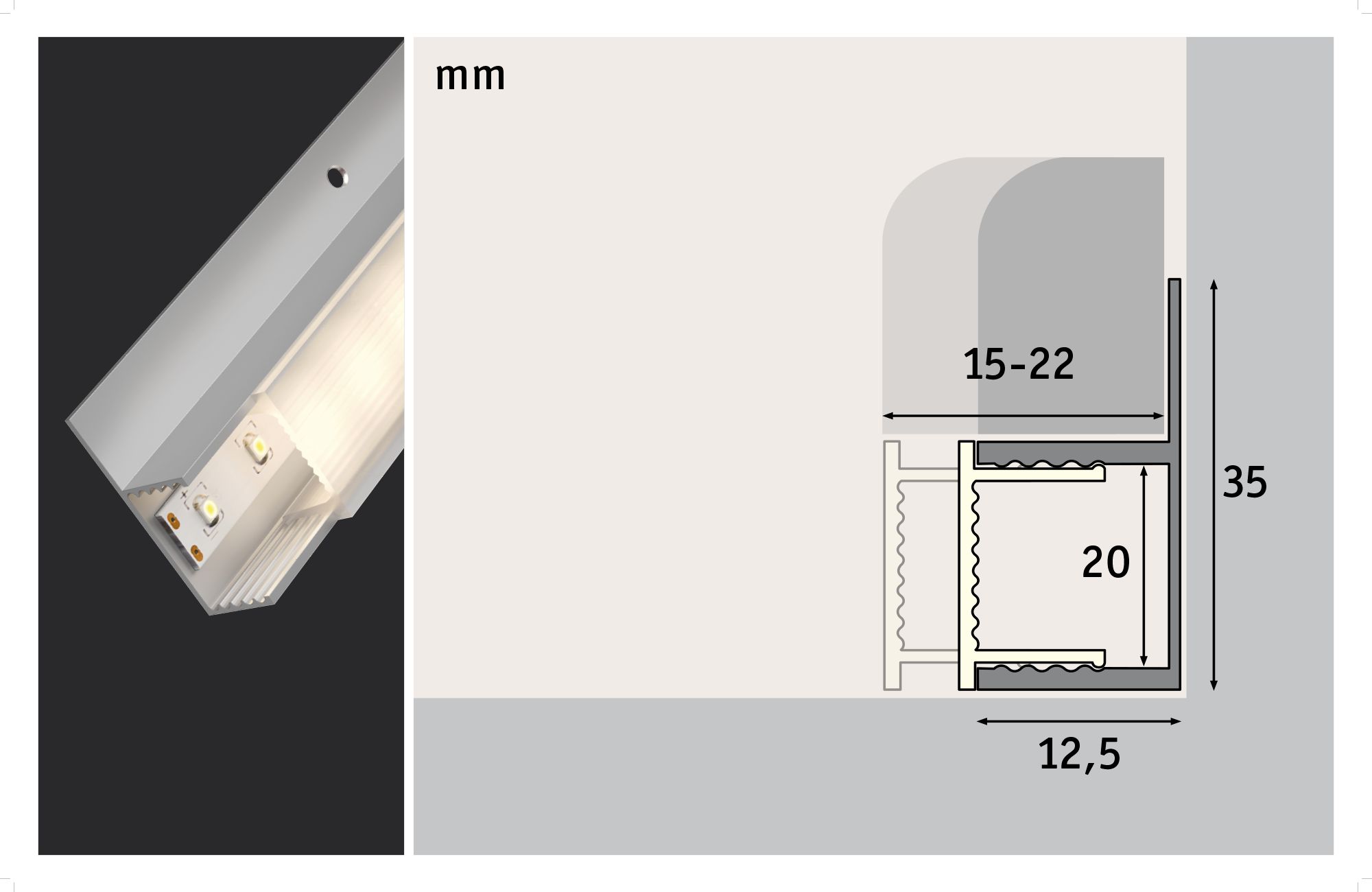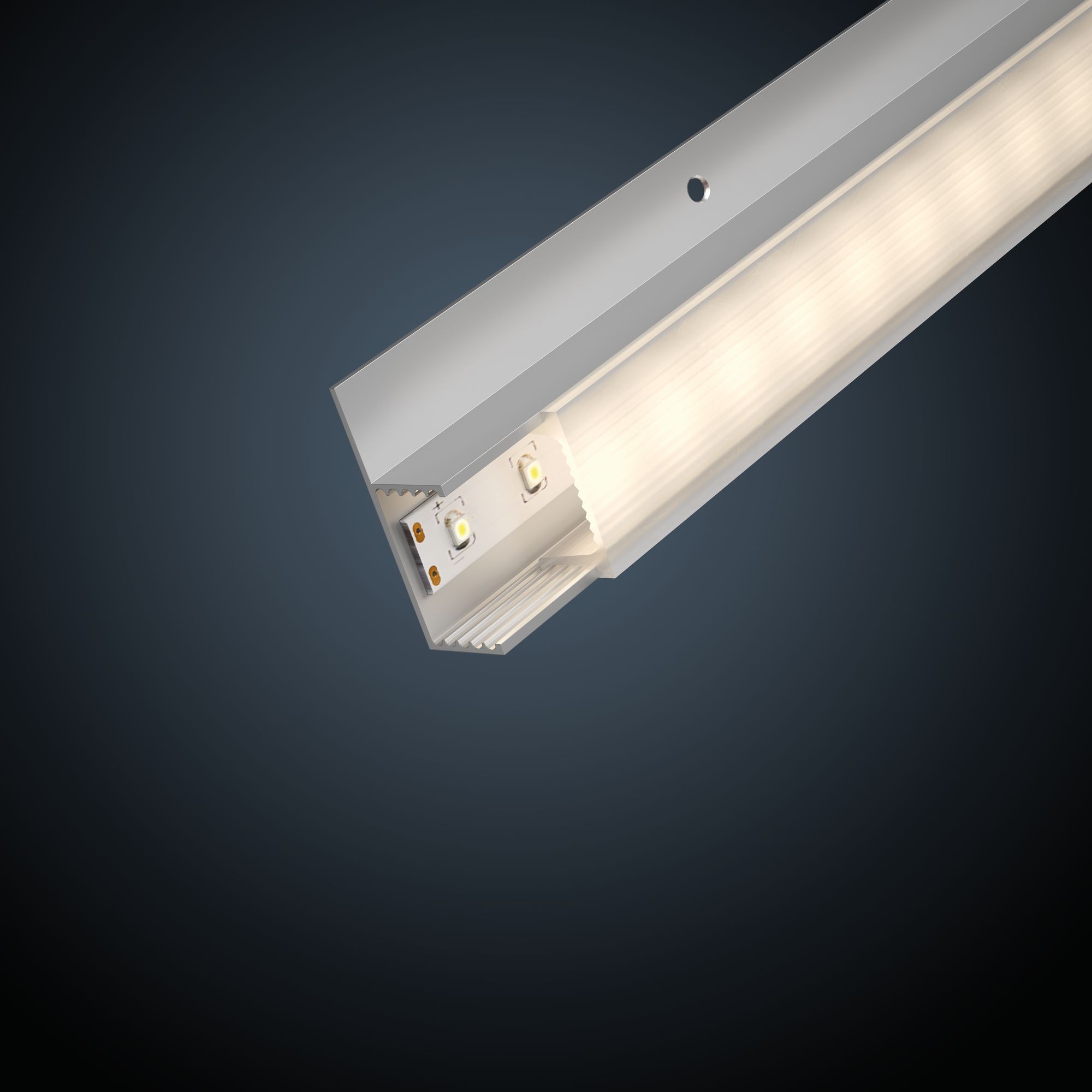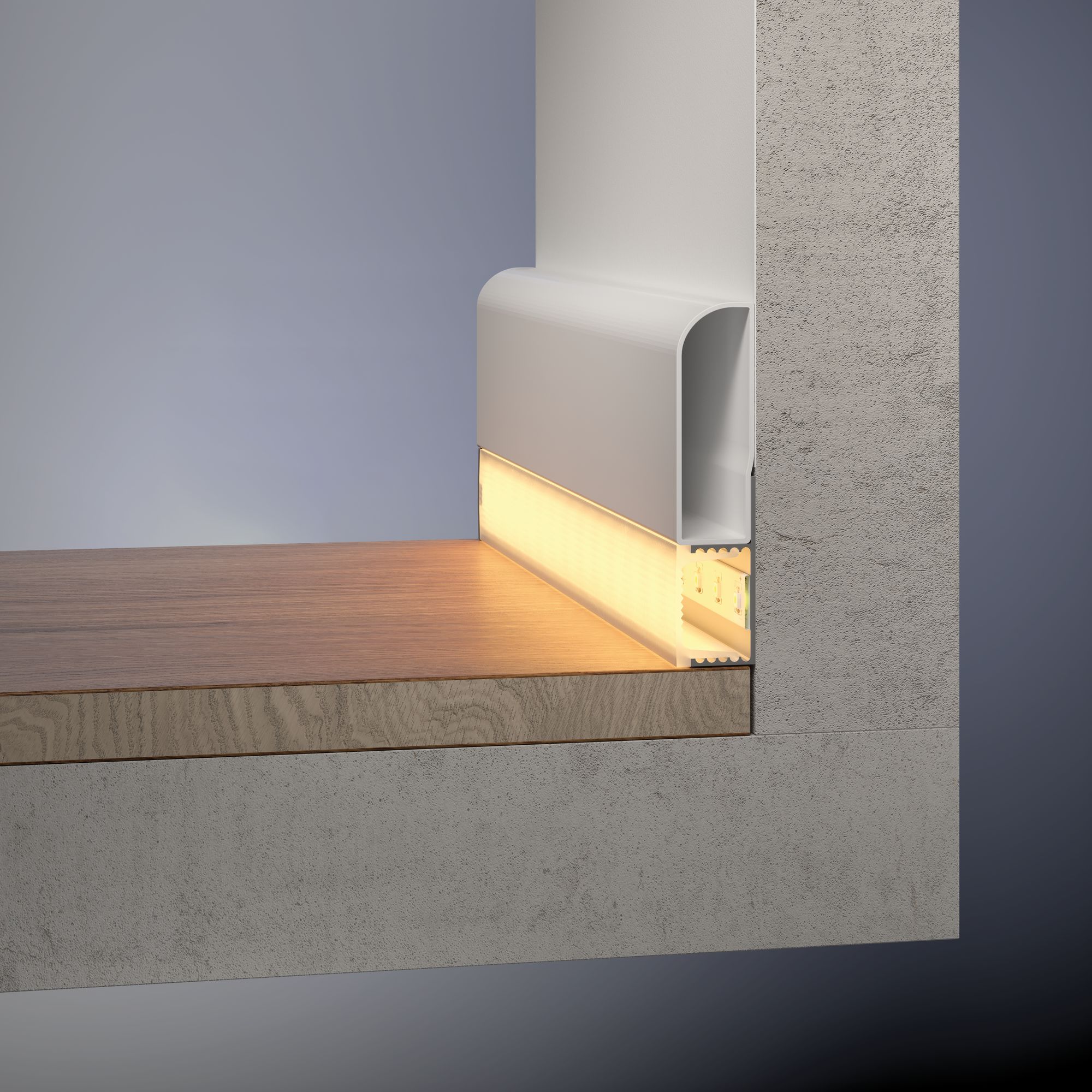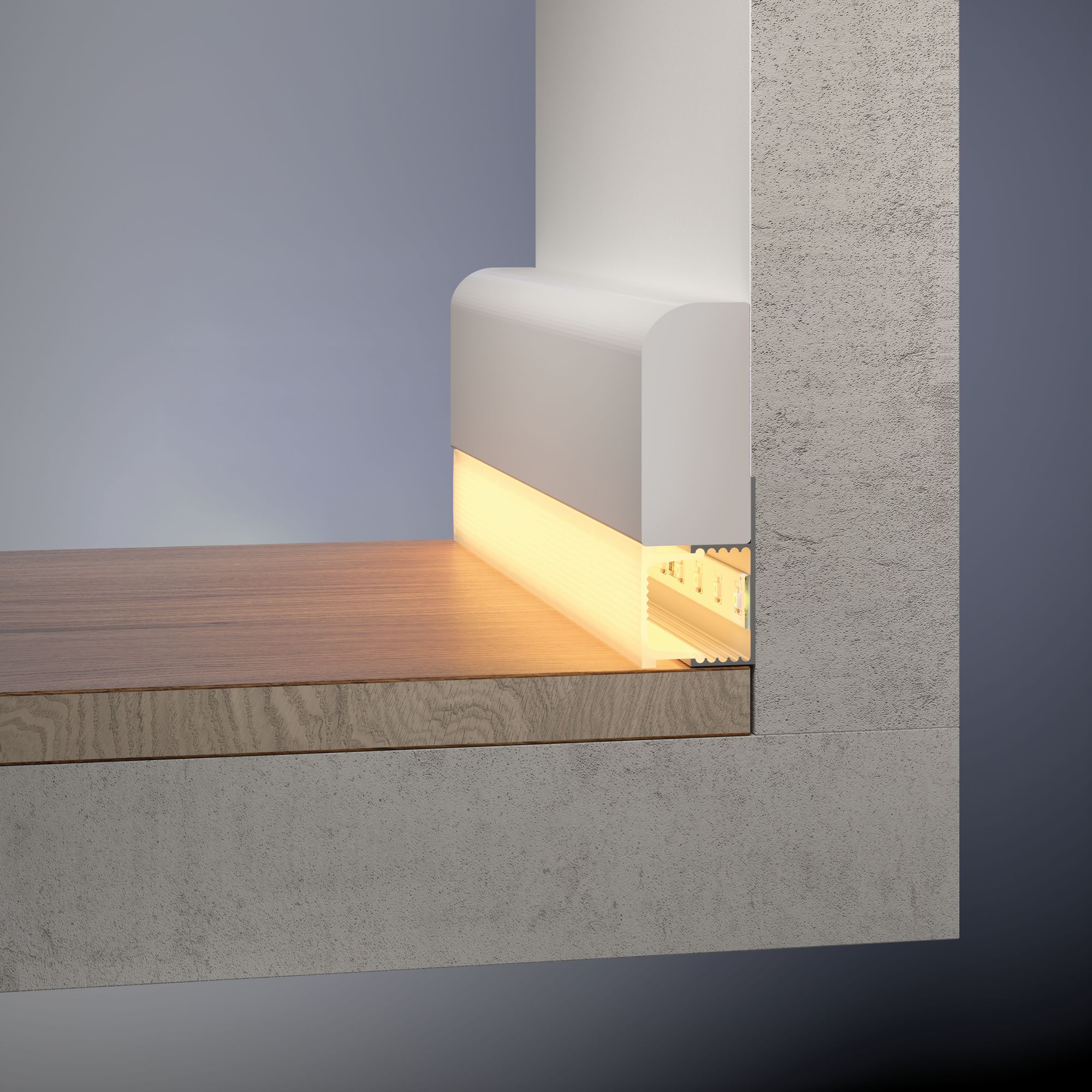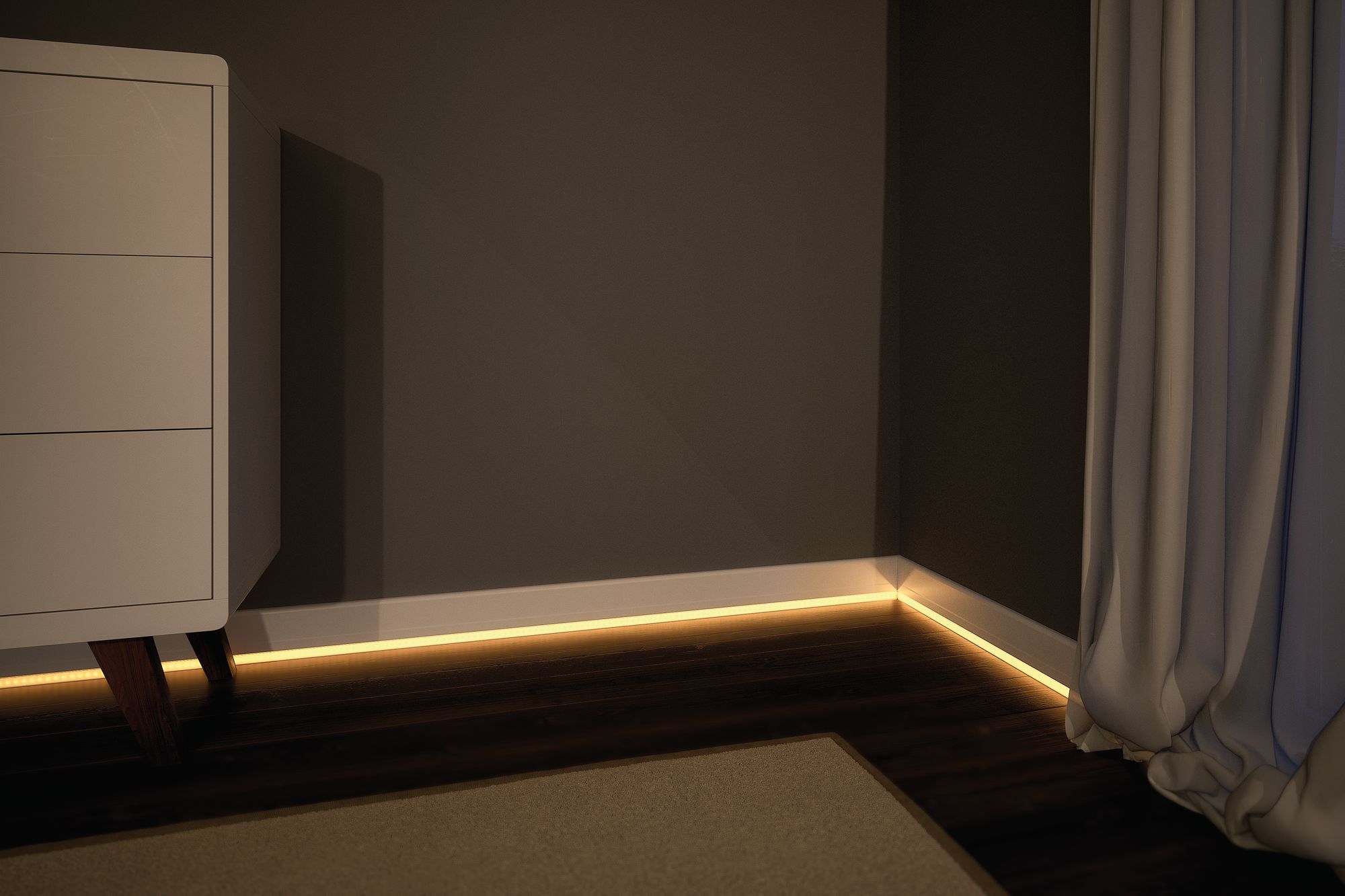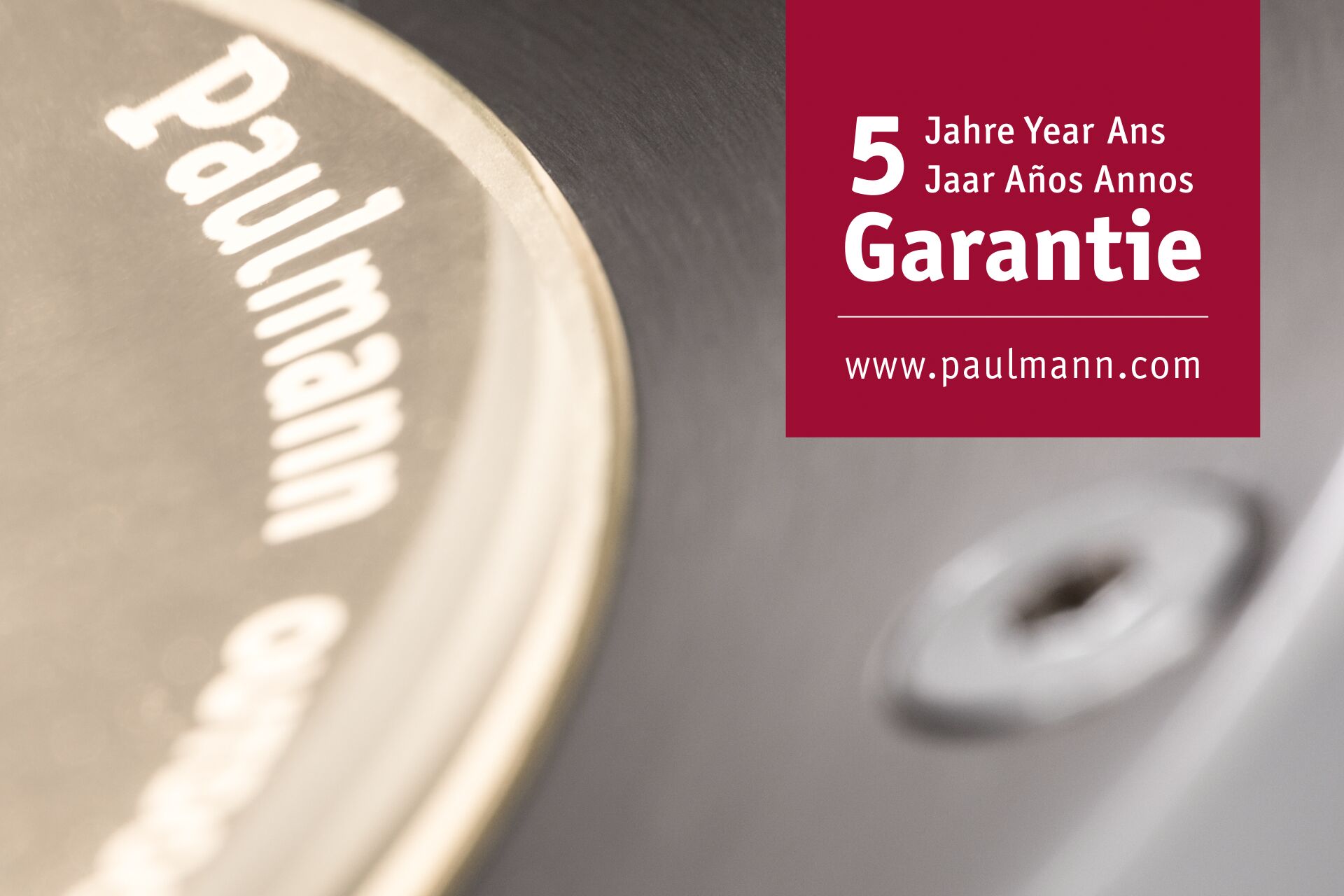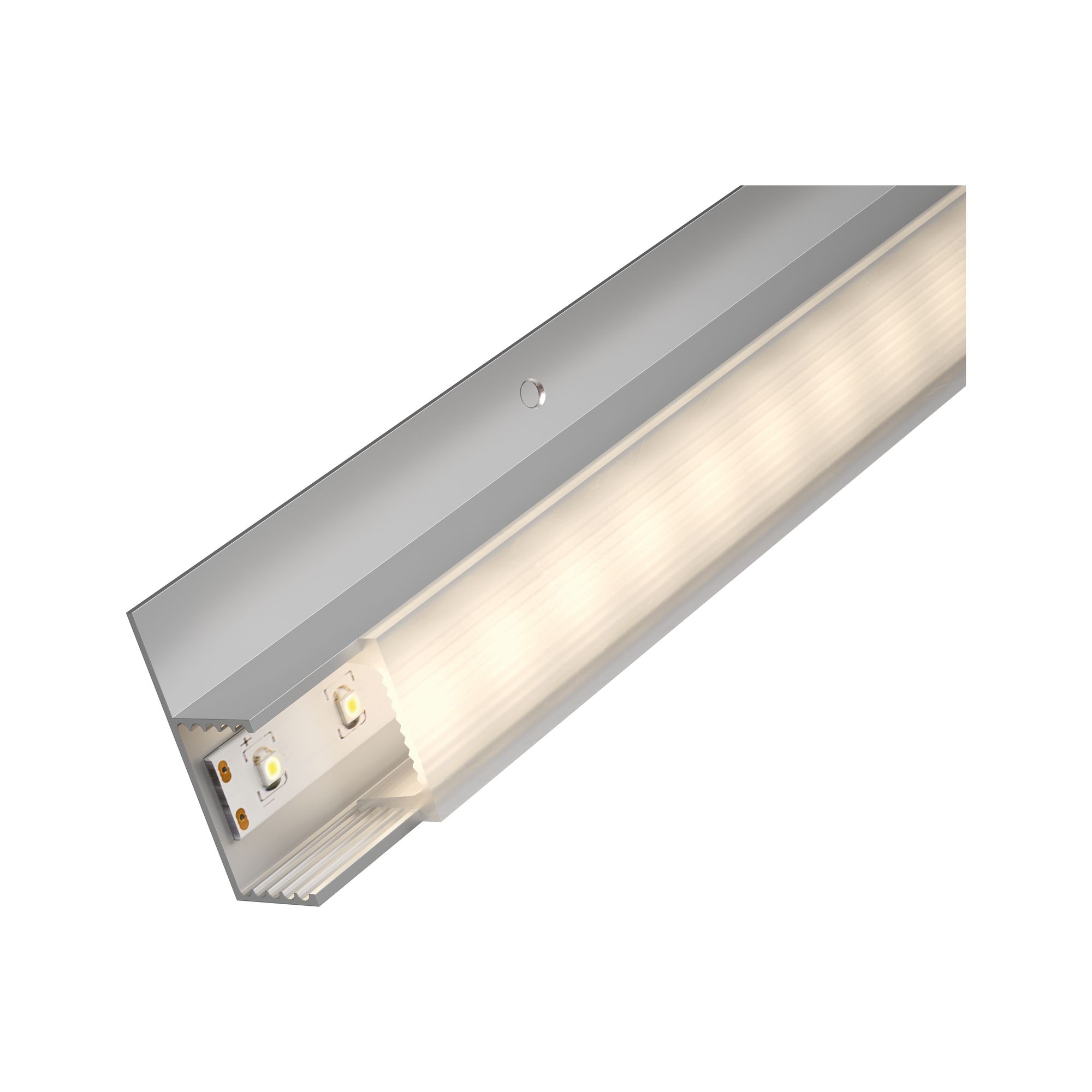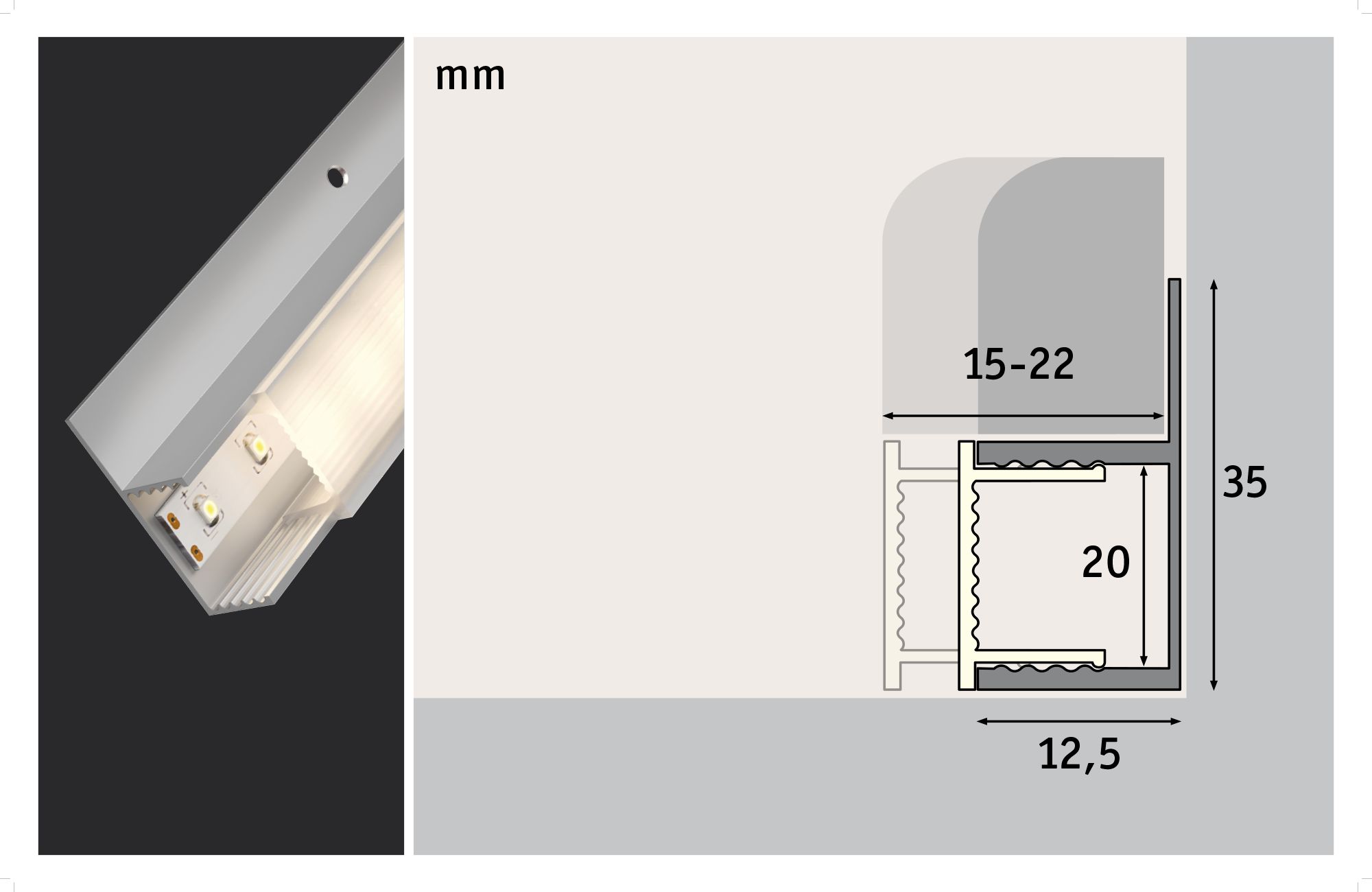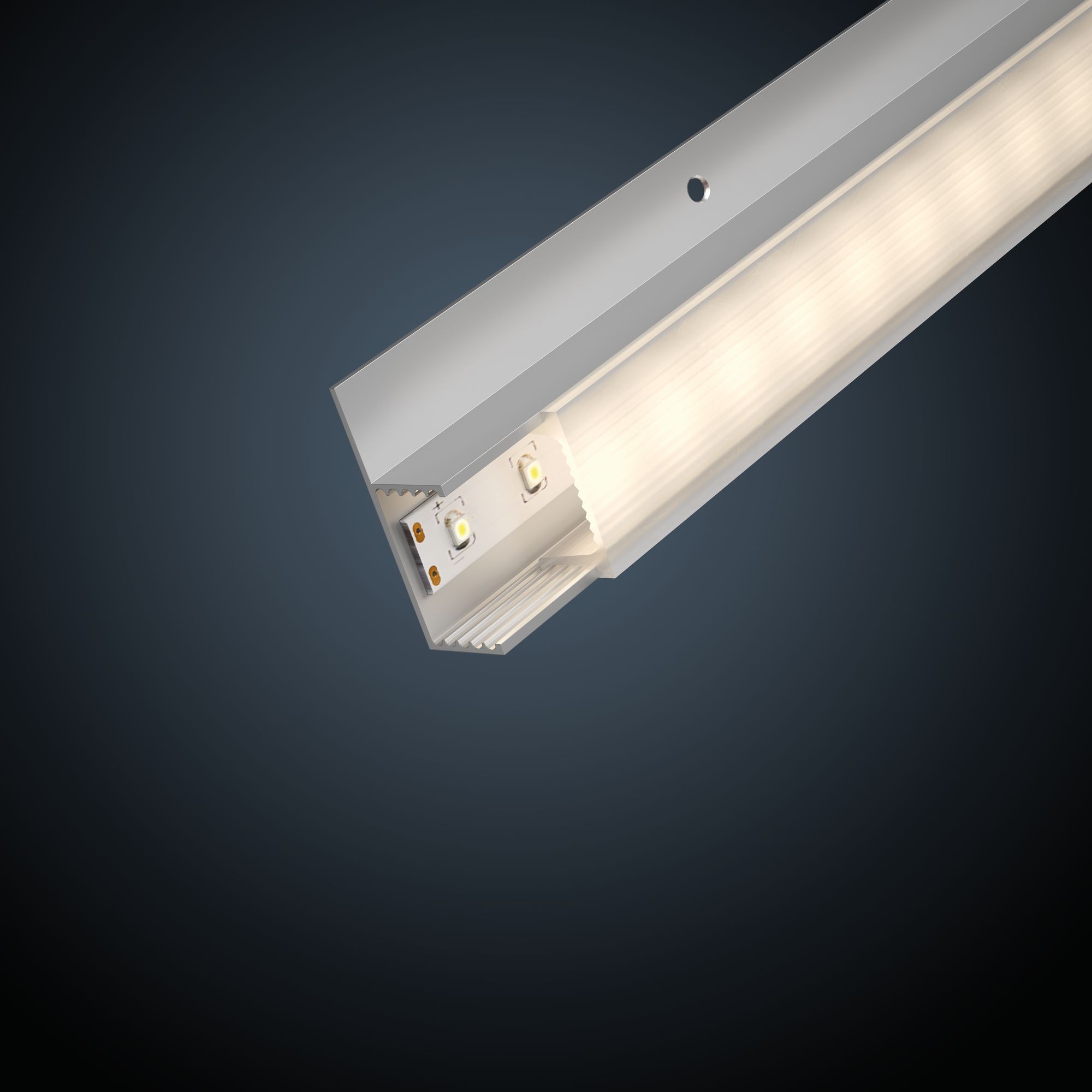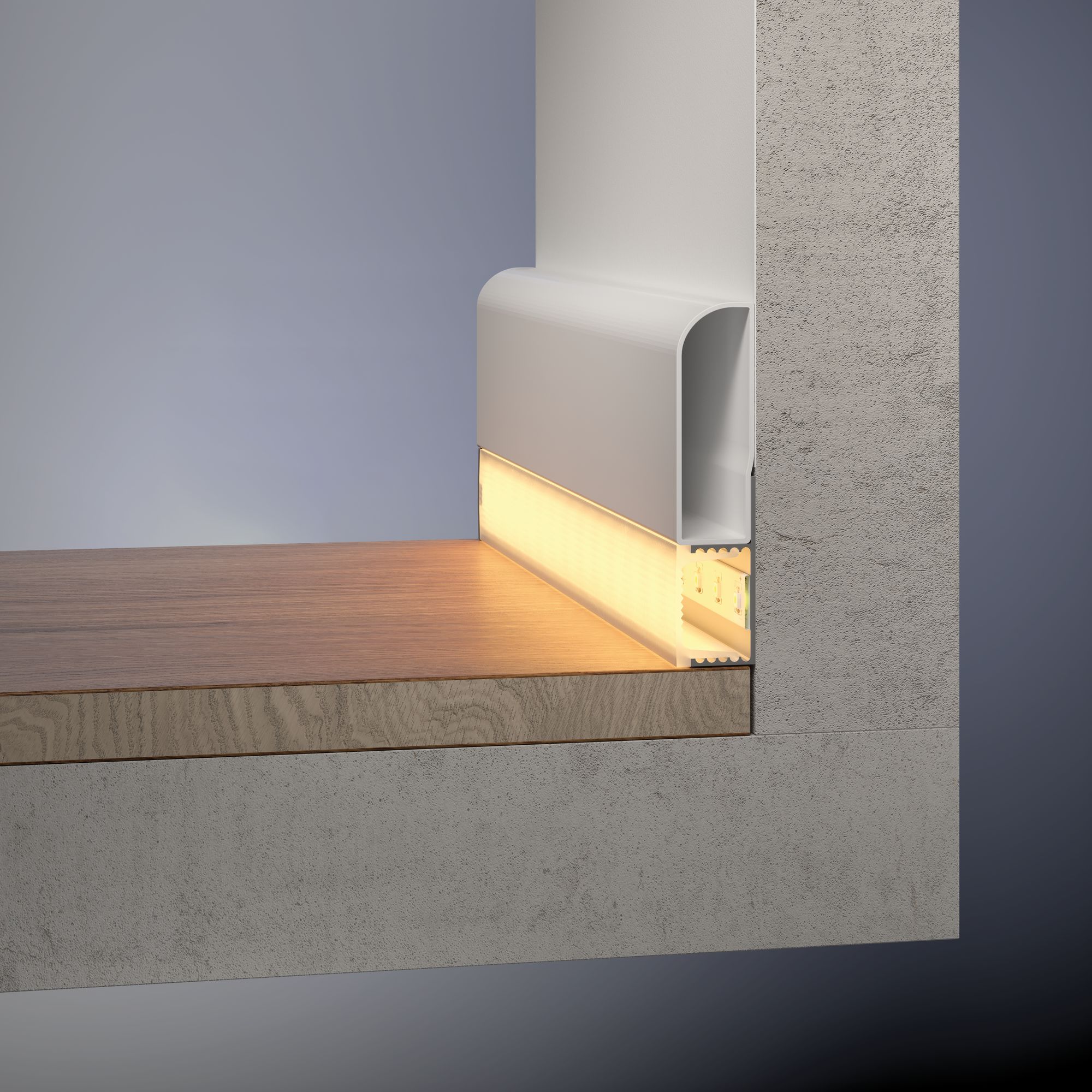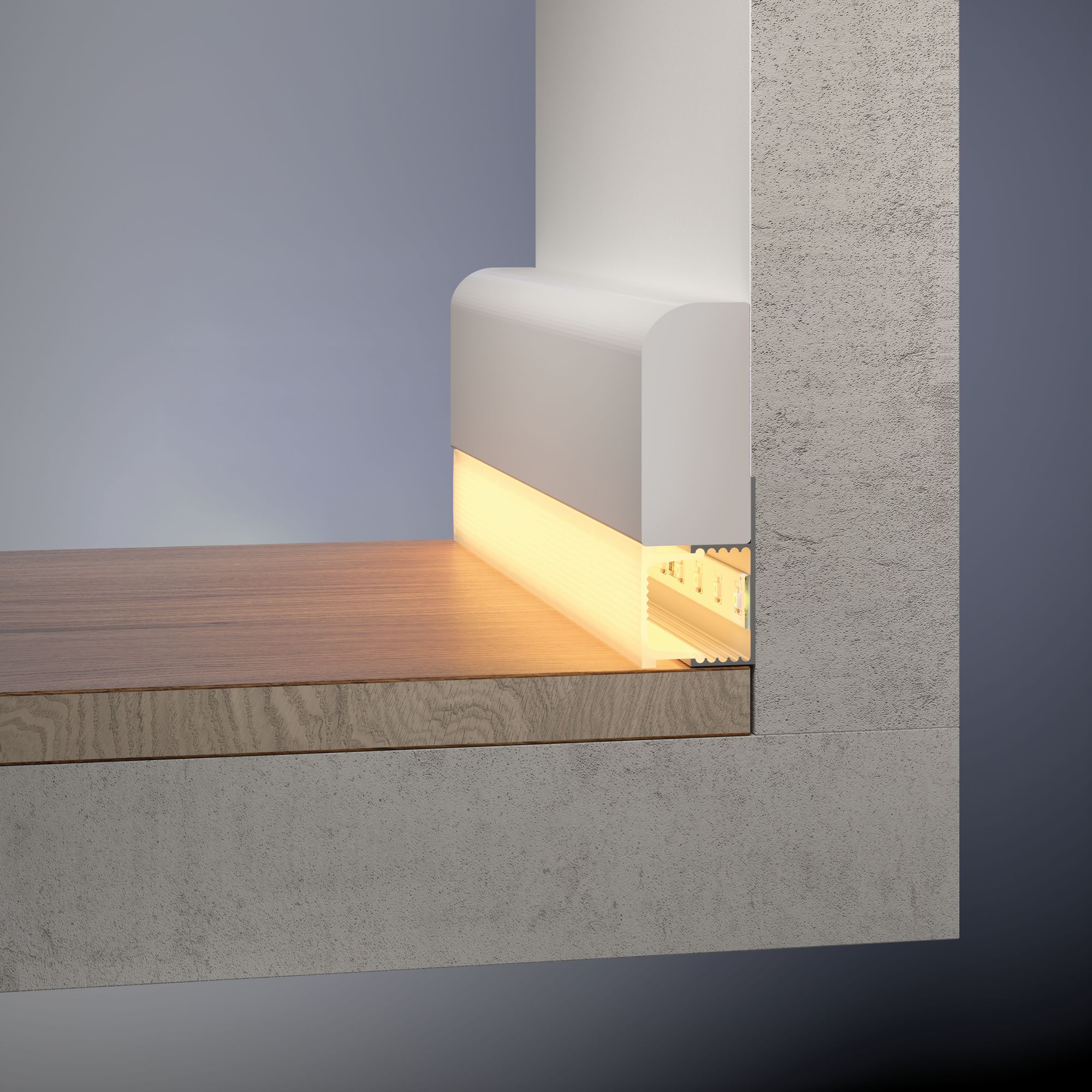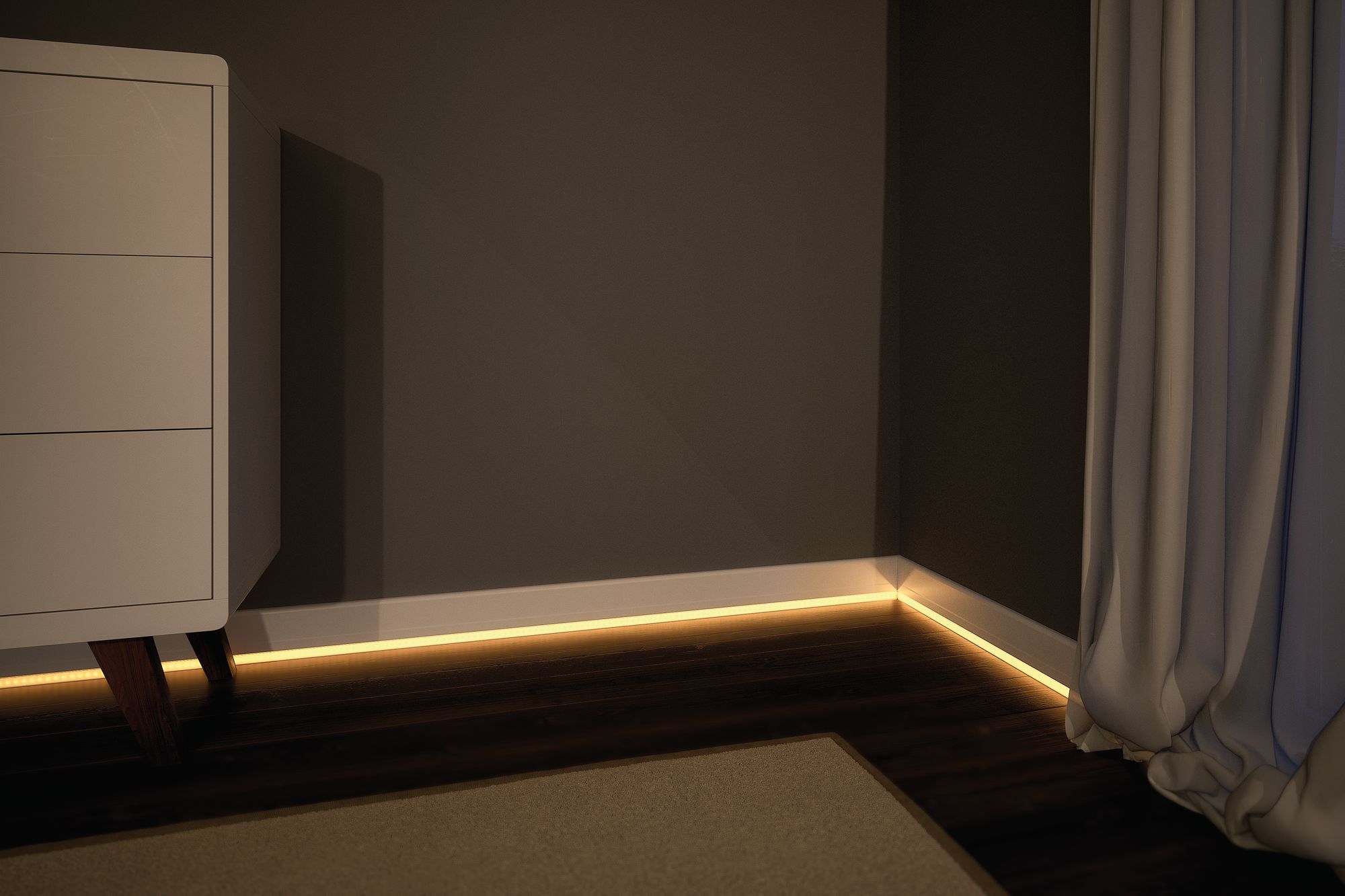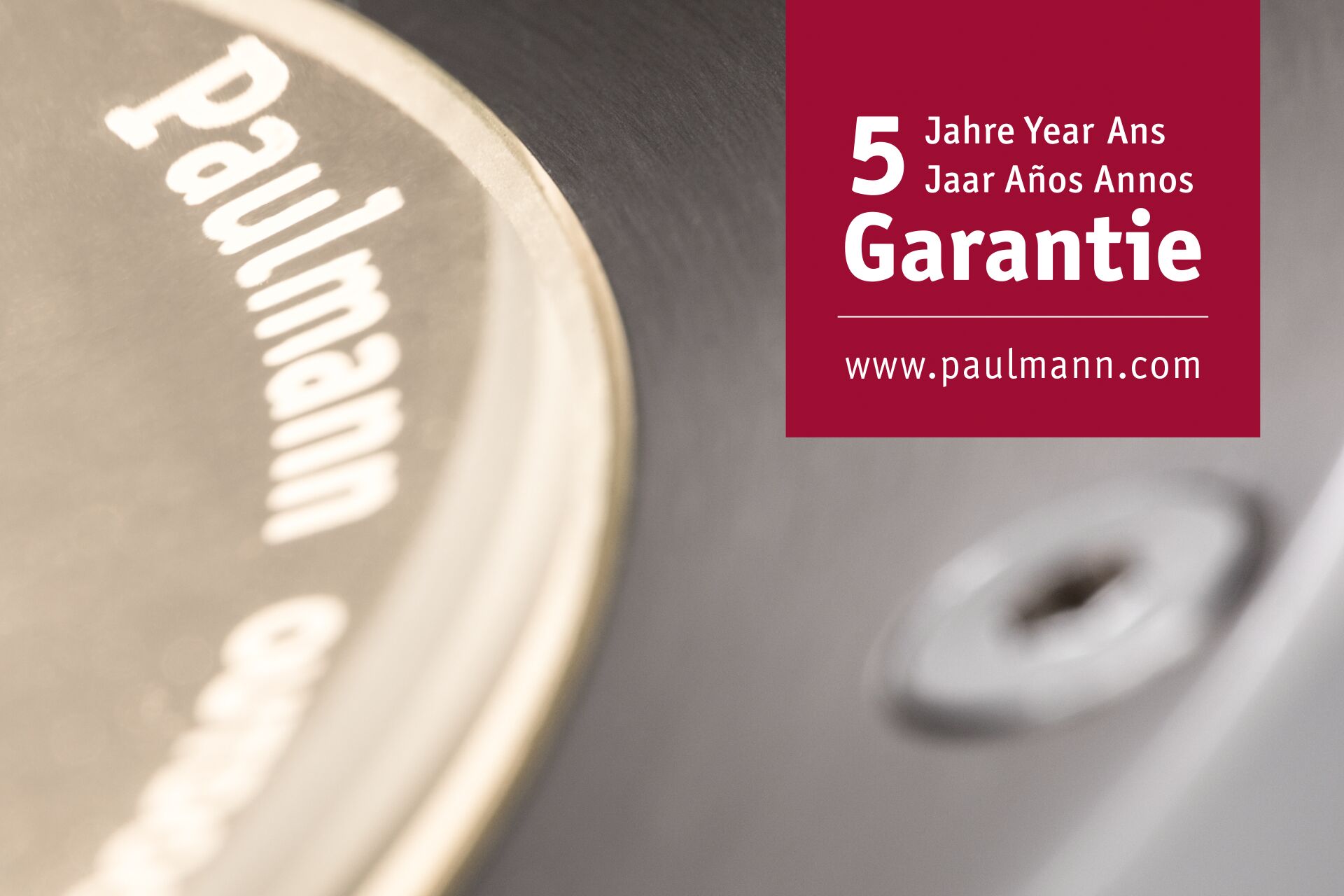 Suitable for skirting boards with a thickness of 15 to 22 mm
Can also be used on floating laminate
Can be combined with YourLED and MaxLED strips
LED Strip recessed profile Socle White diffuser 2m Anodised aluminium/Satin
The Socle profile provides low-glare orientation light and highlights all standard skirting boards made of wood or plastic. It is screwed to the wall and fitted with an LED strip of your choice. You then adapt the adjustable diffusor to the material thickness of your skirting board and mount it above the profile.
Suitable for skirting boards with a thickness of 15 to 22 mm
Can also be used on floating laminate
Can be combined with YourLED and MaxLED strips
Don't forget to add the matching LED strips to your order!
Dimension
Dimensions (Height x Width x Depth)
H: 35 T: 12,5 mm
Length
2 m
Design and Material
Colour
Satin, Anodised aluminium
Material
Plastic, Aluminium
Lamp Features
Technique
Accessories without bulbs
Replacable
7 not concerned.
Labelling
WEEE-Reg.-No
DE 39236390