LED Recessed luminaire
Nova Plus
round 84mm 50° 3x2W 3x71lm 230/24V RGBW Brushed iron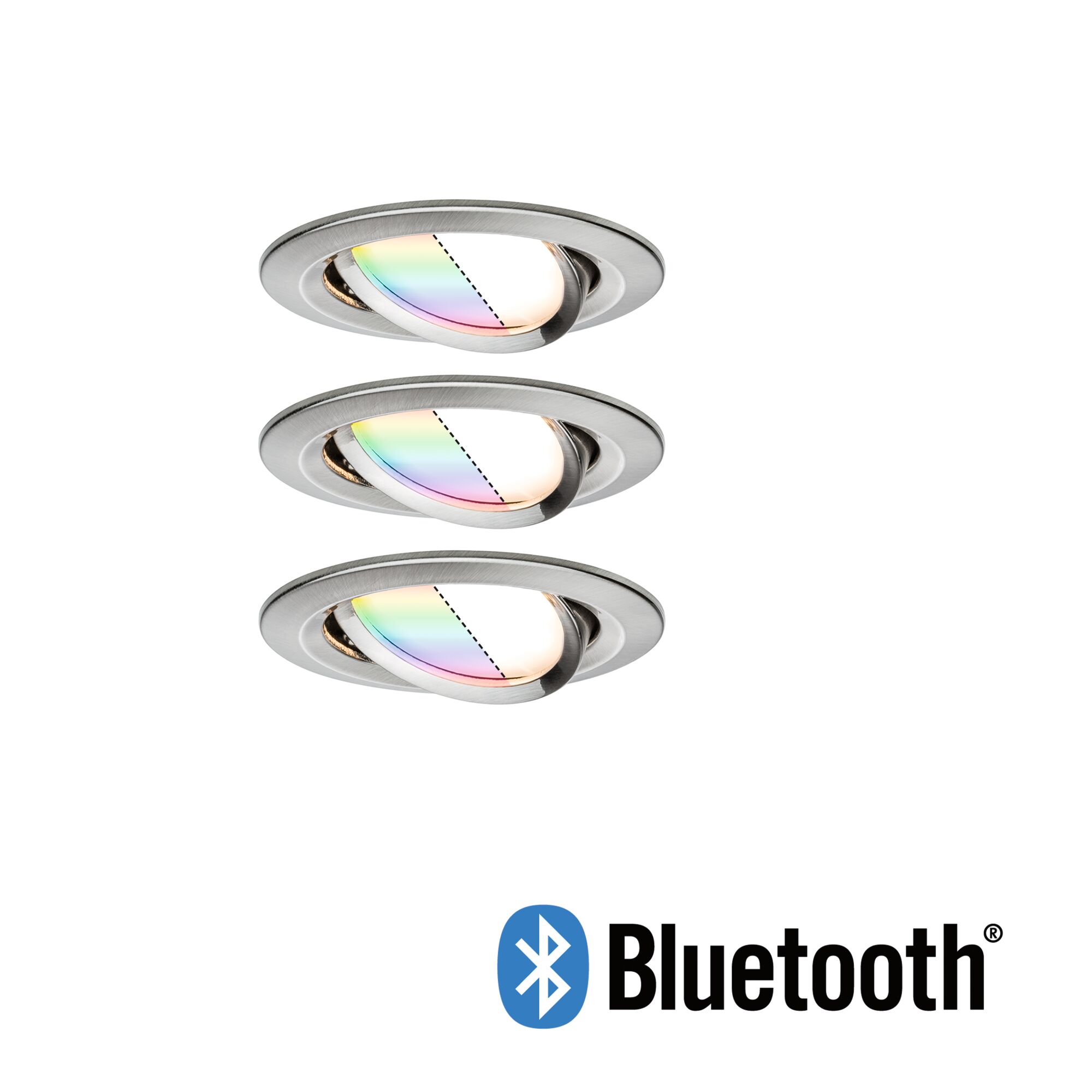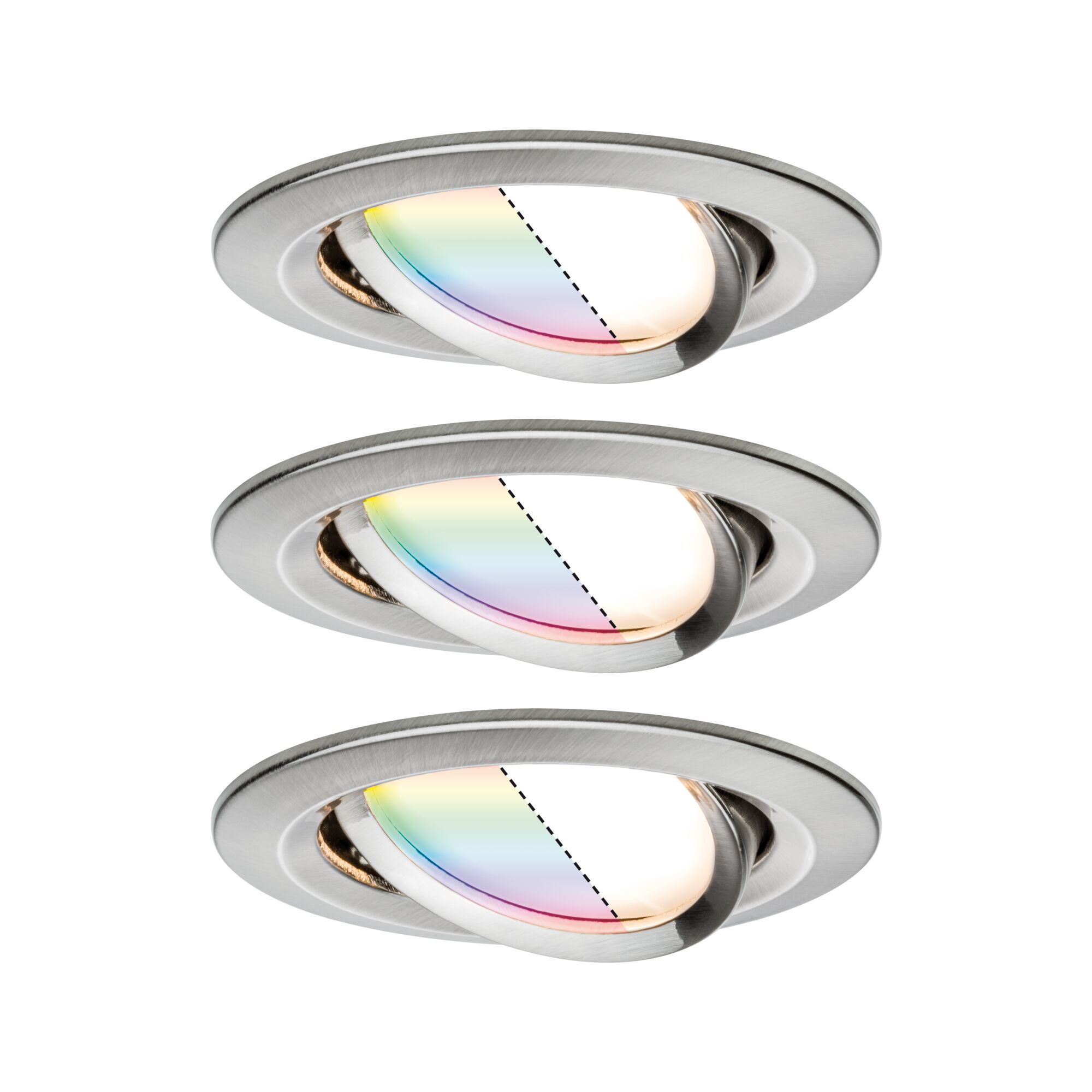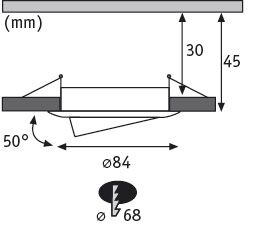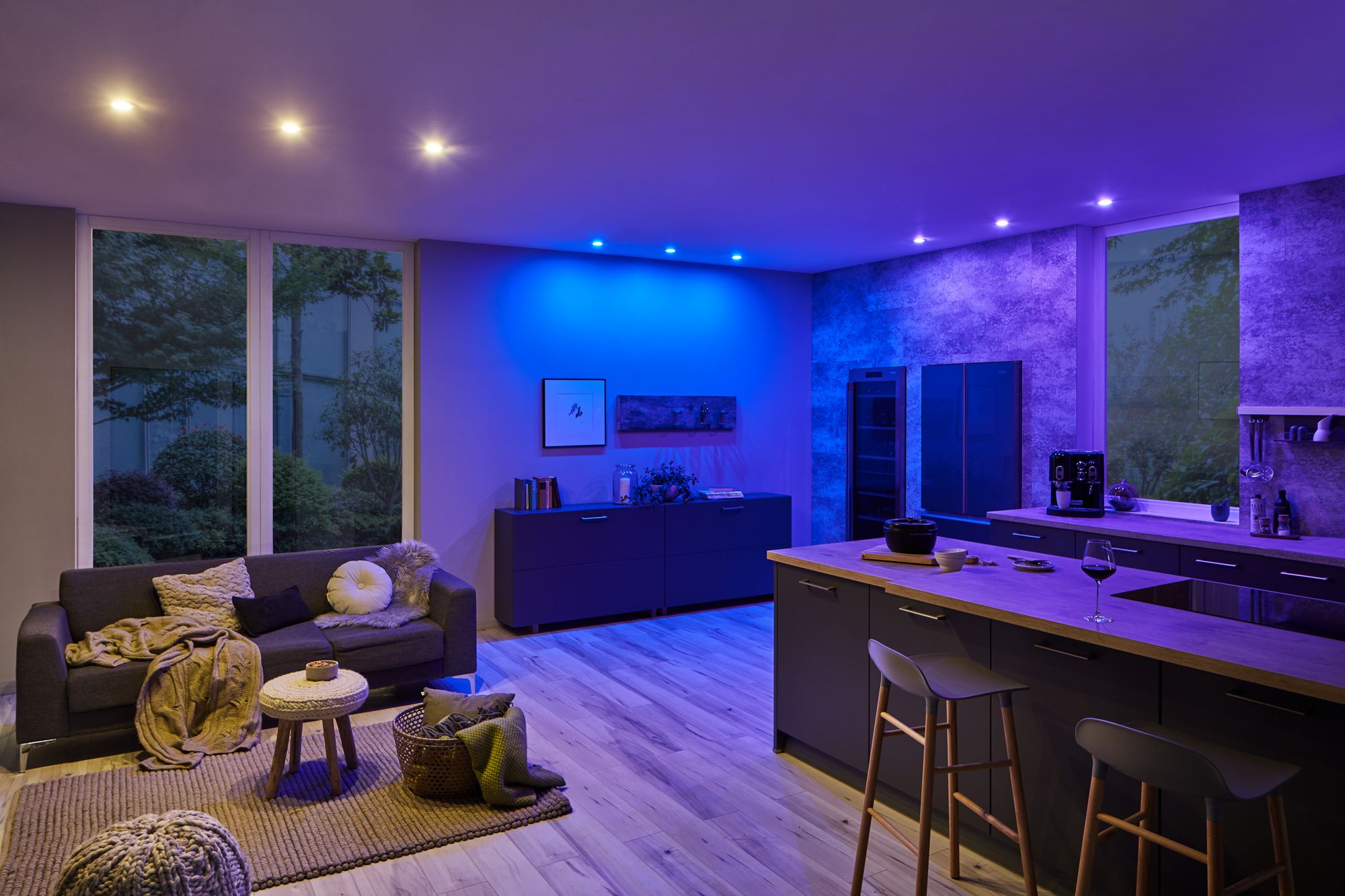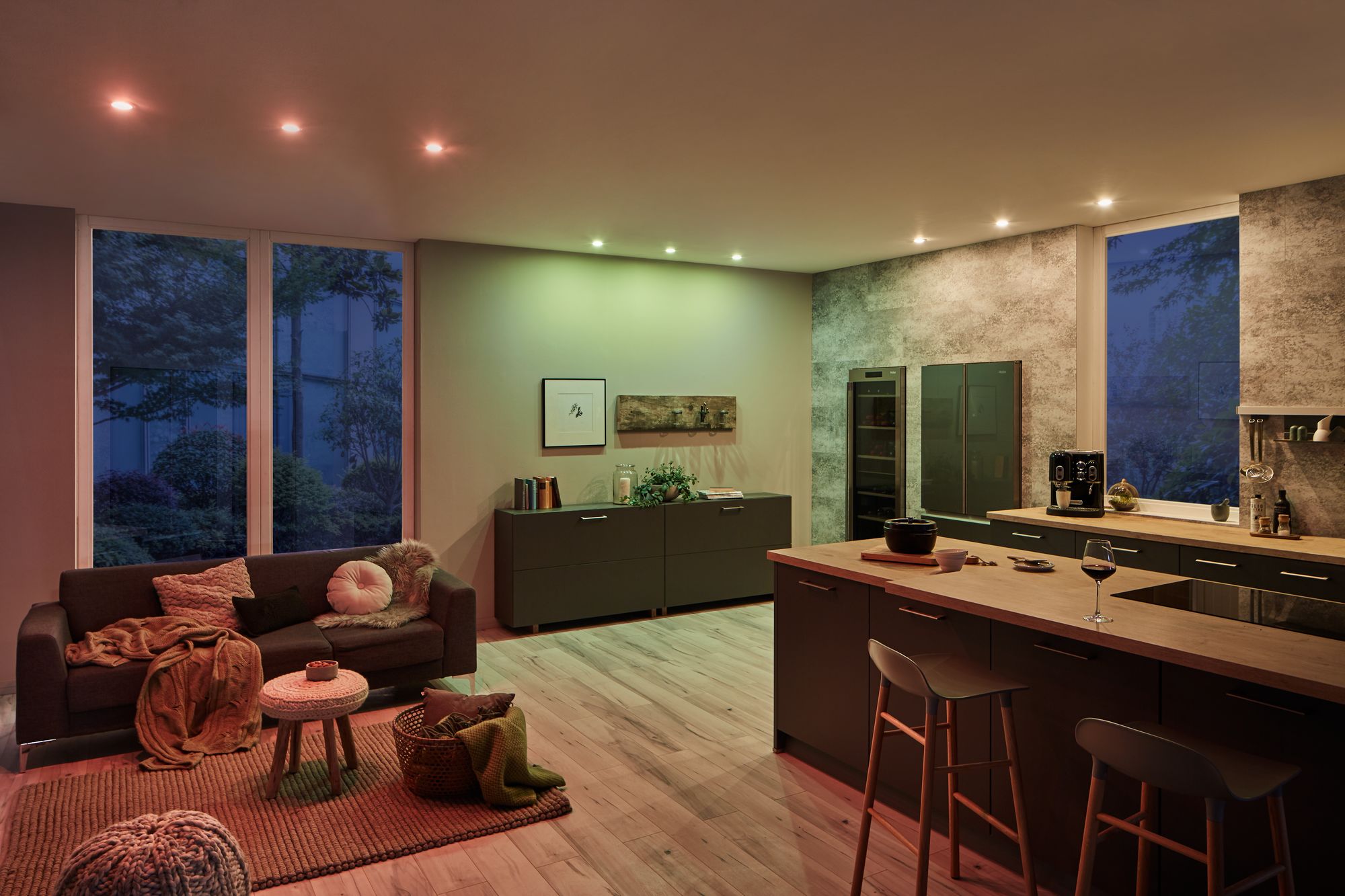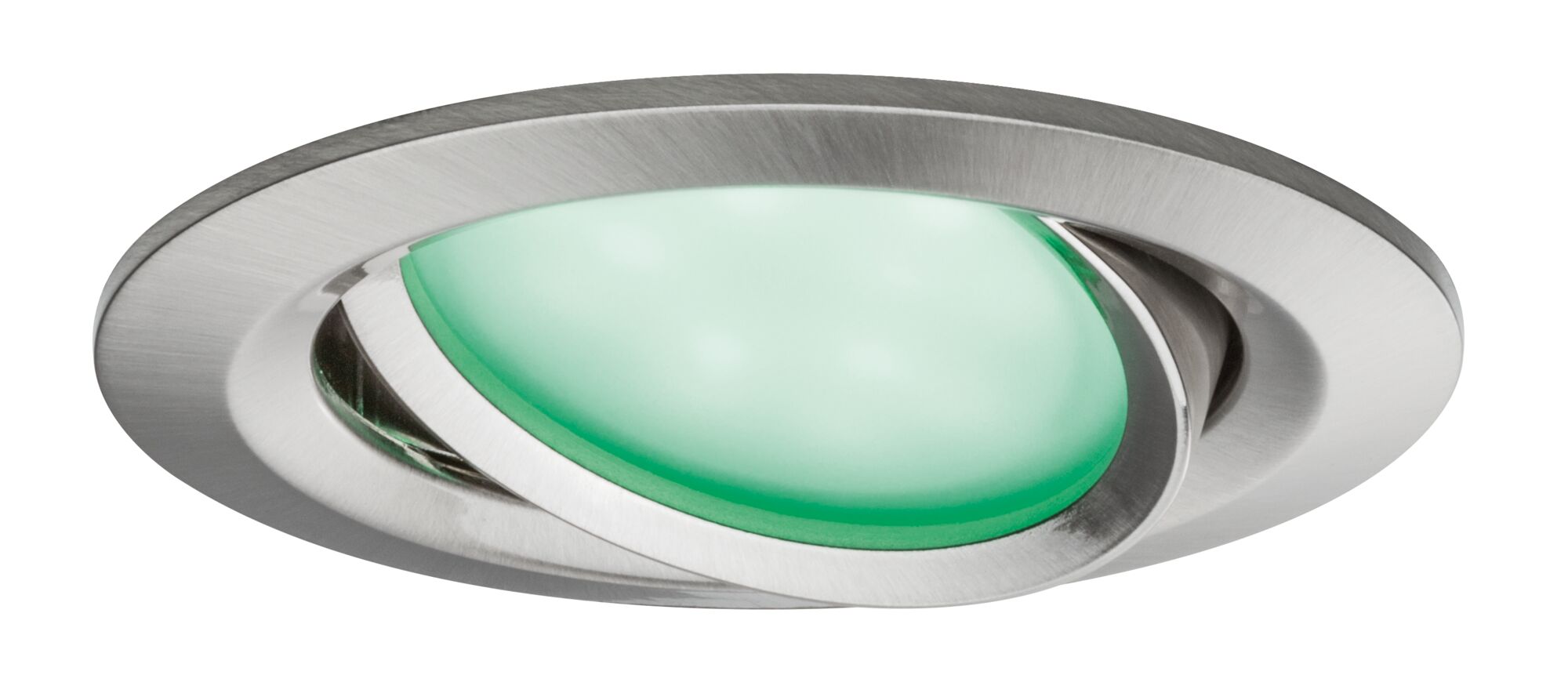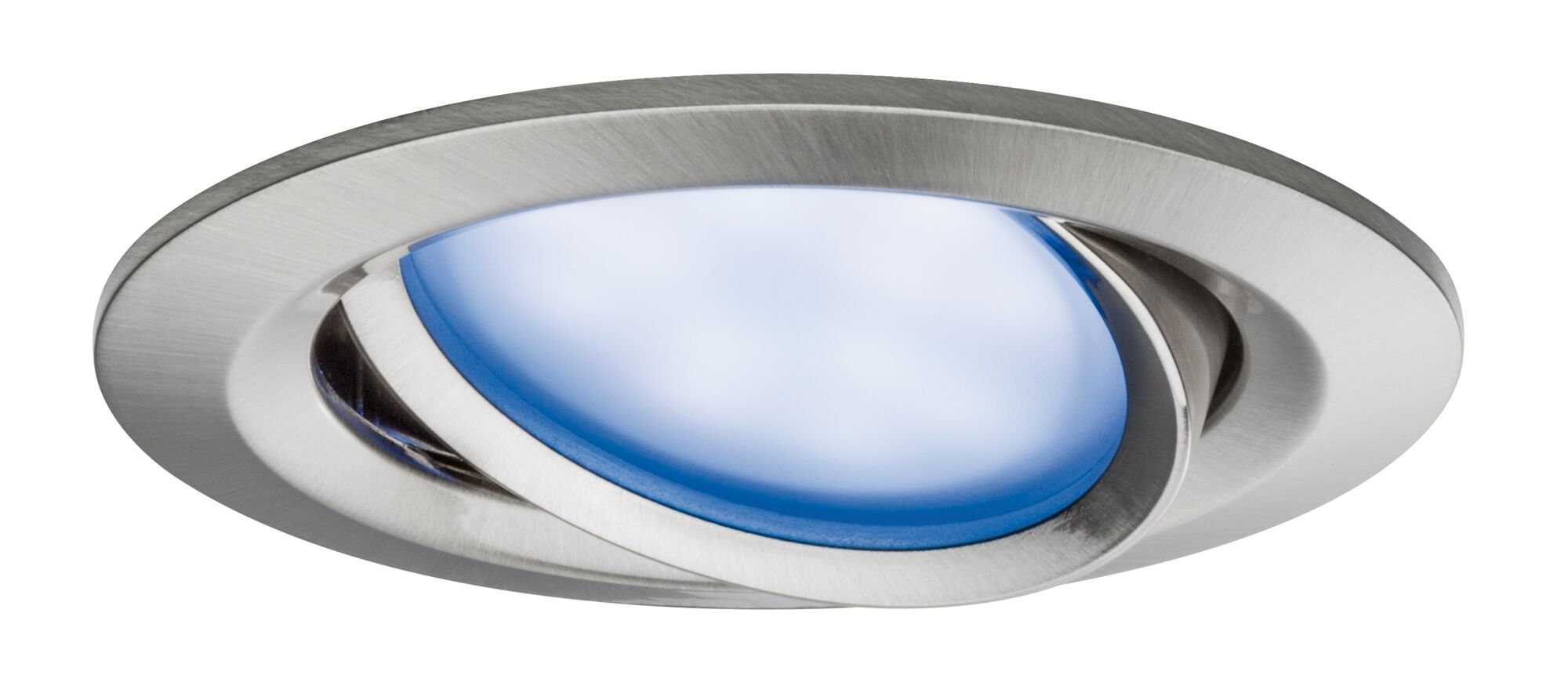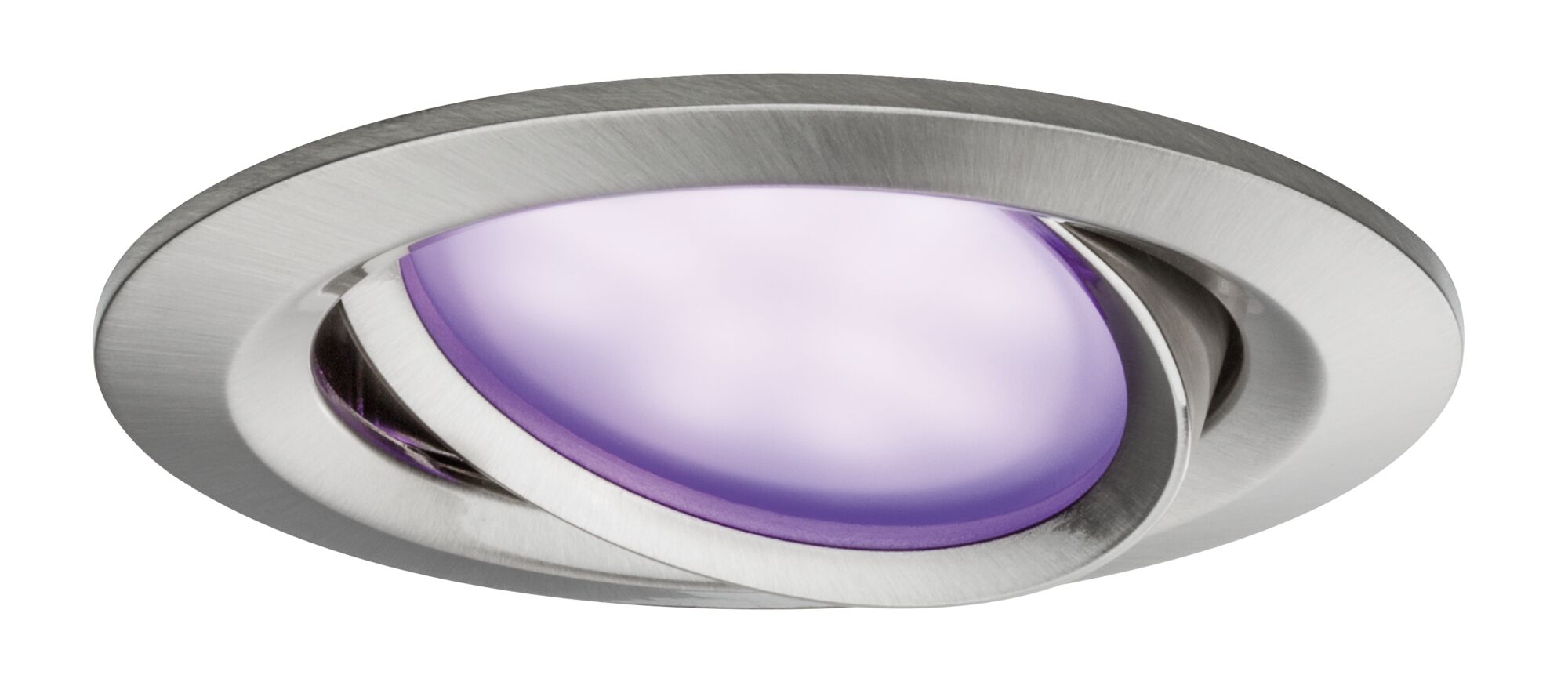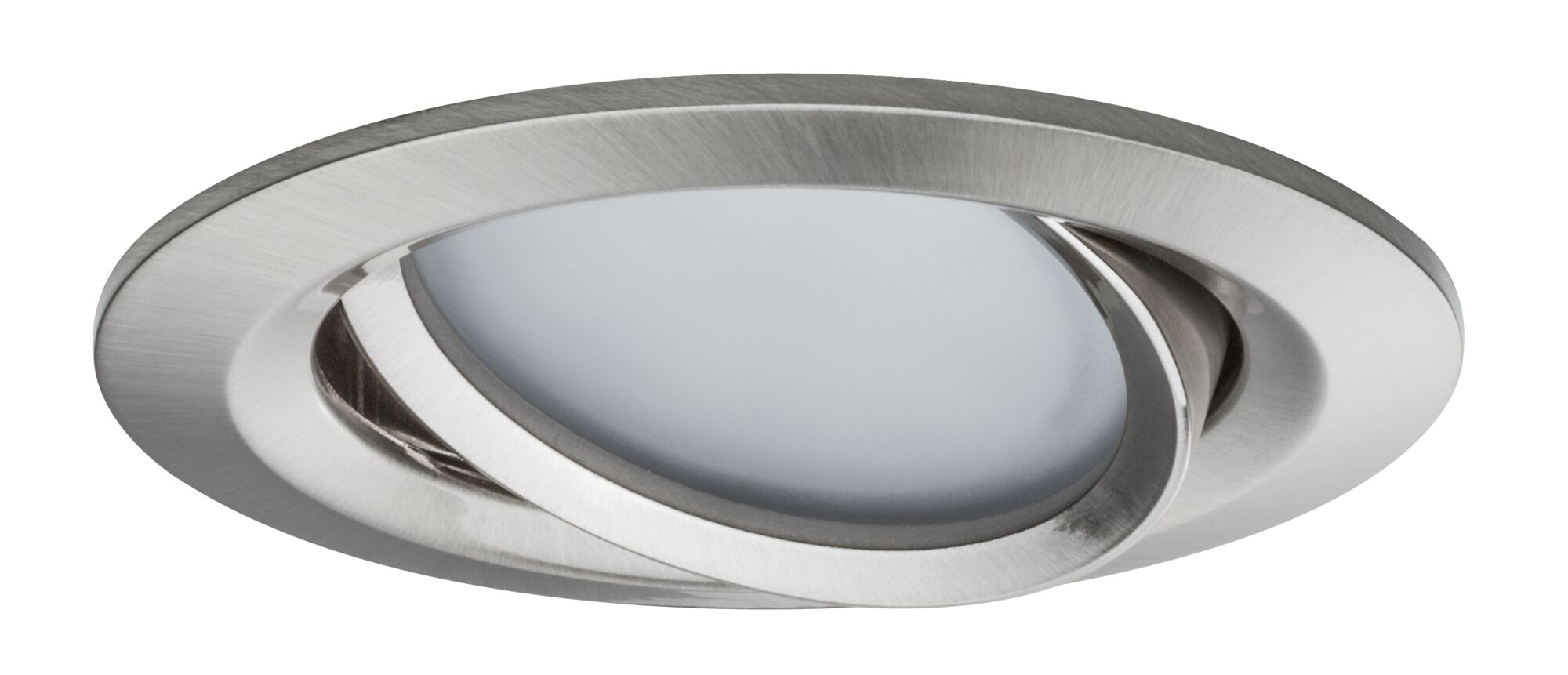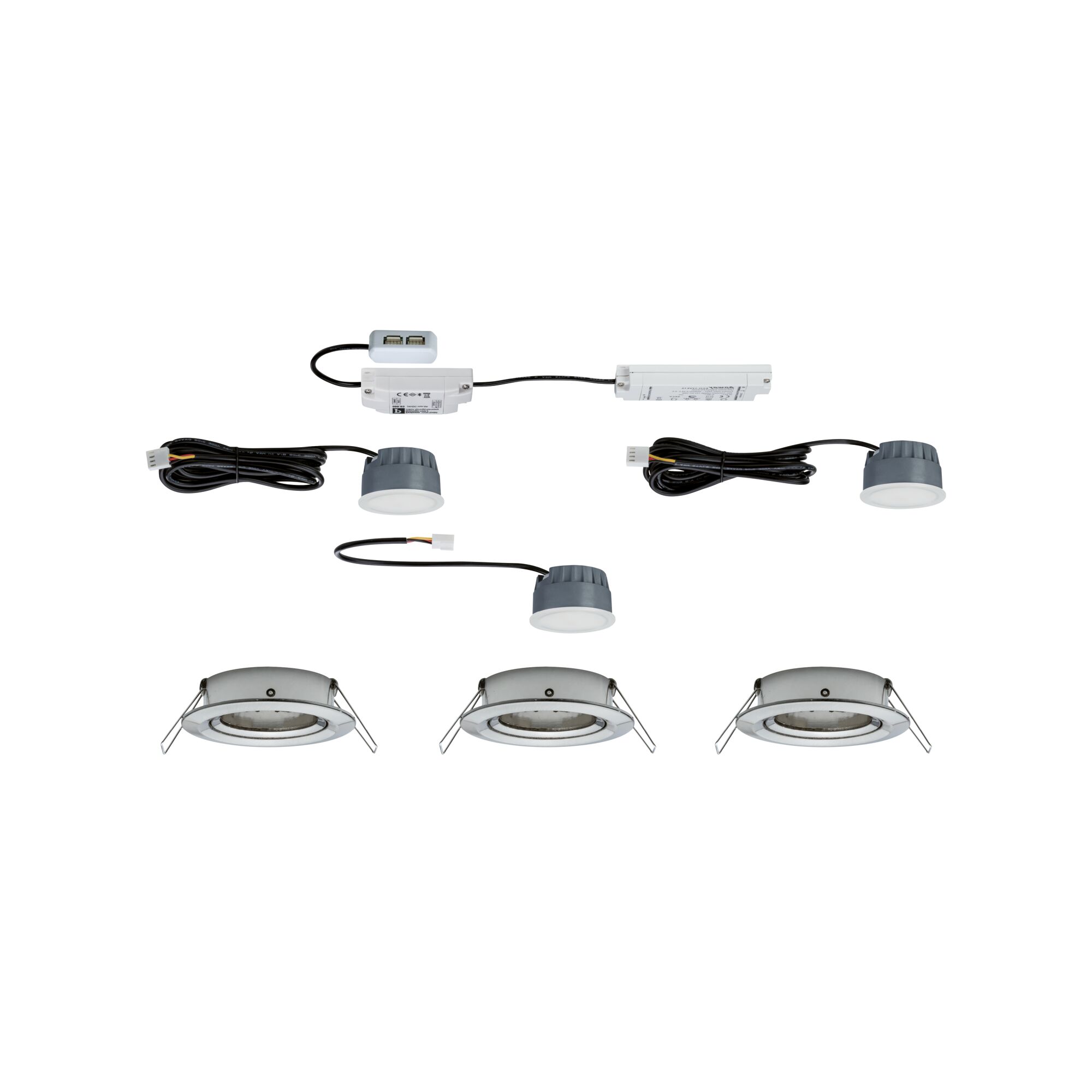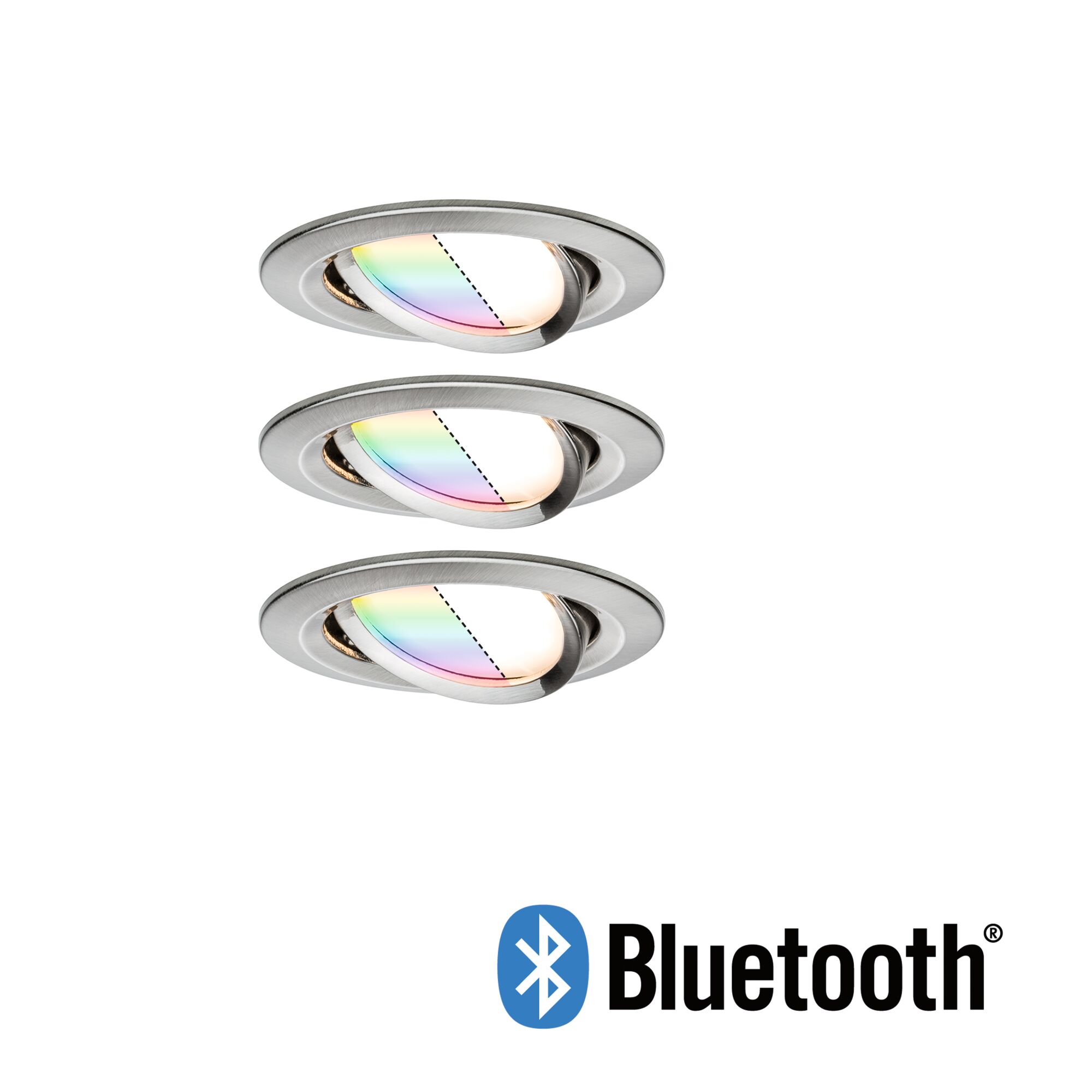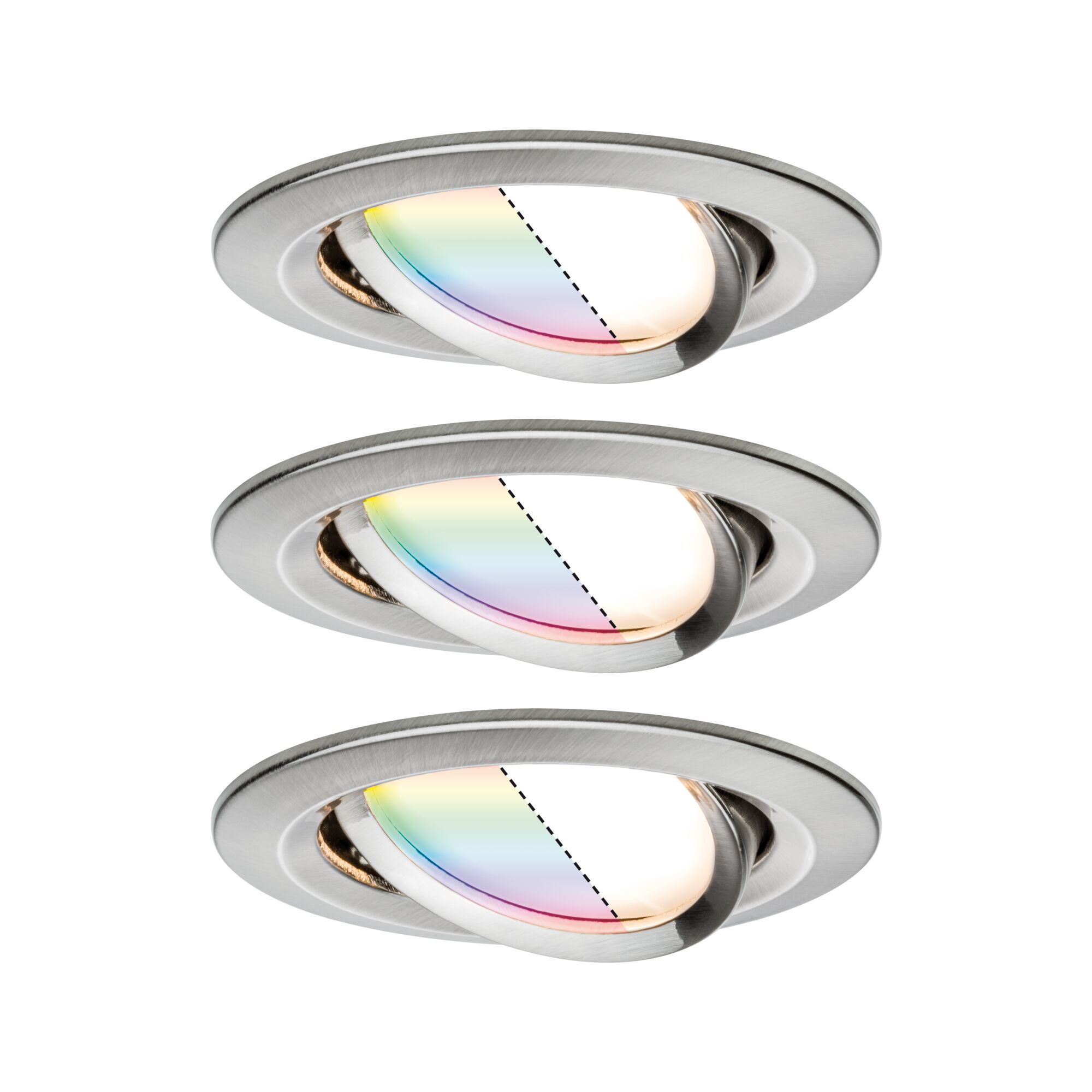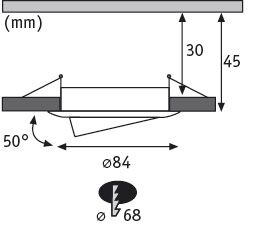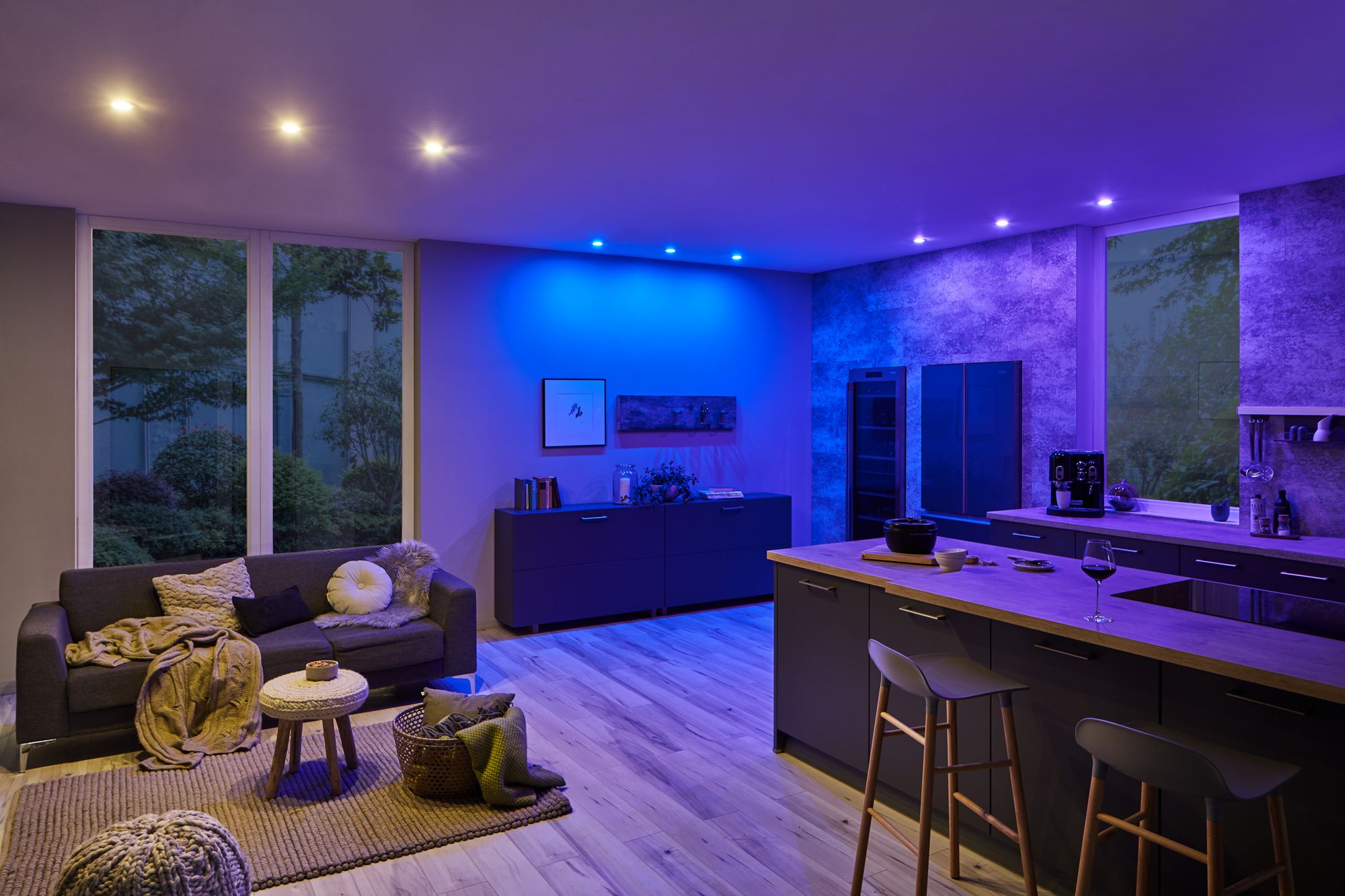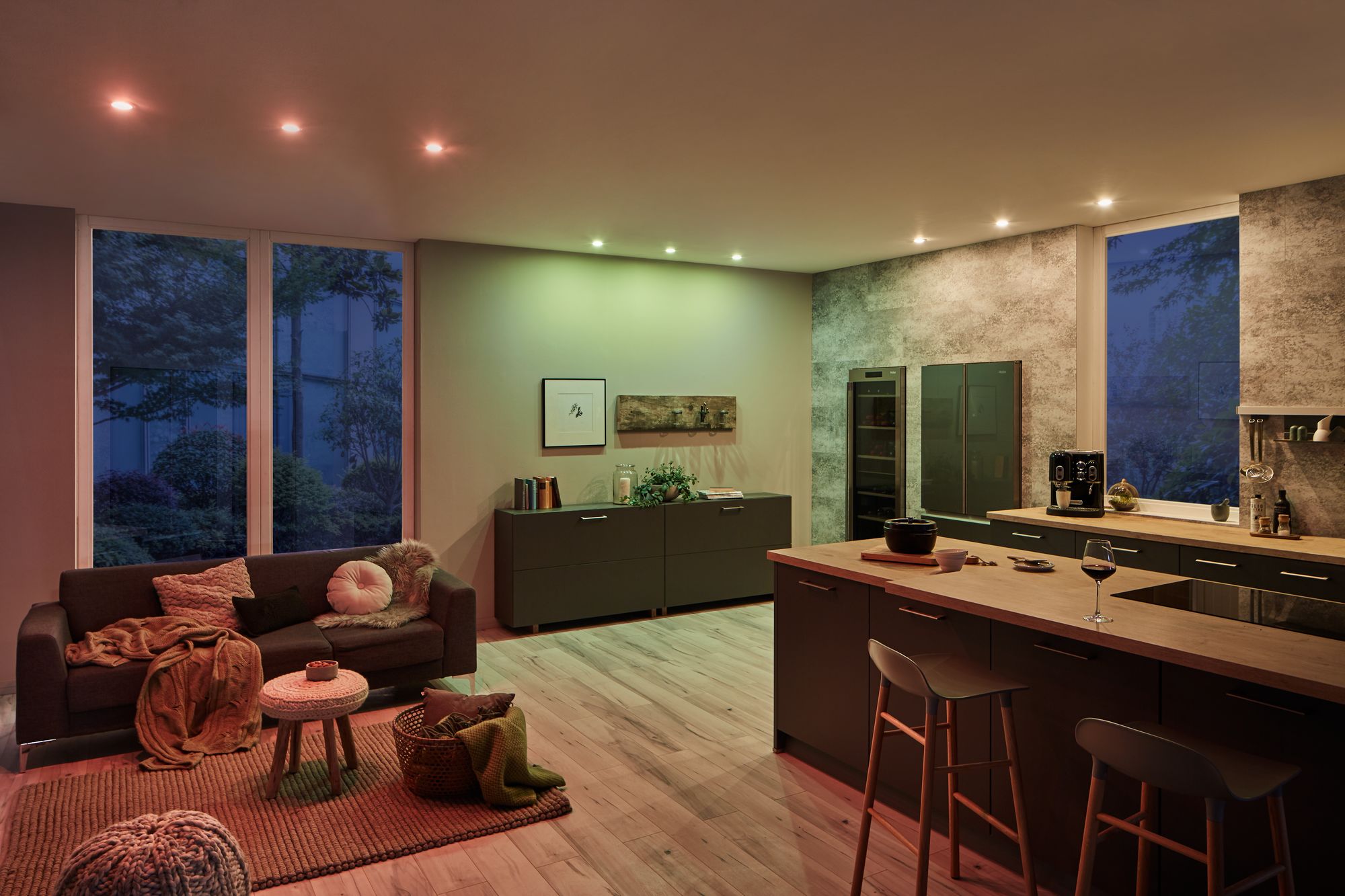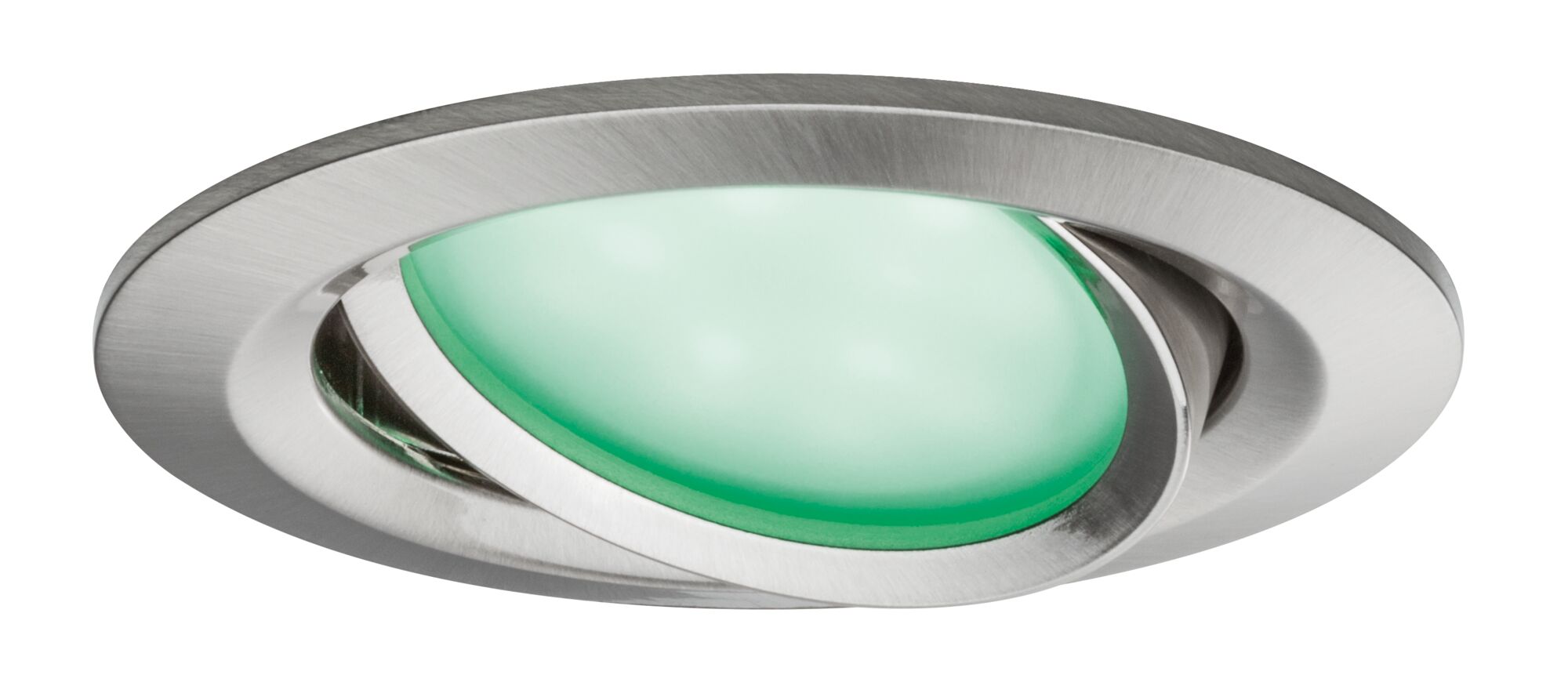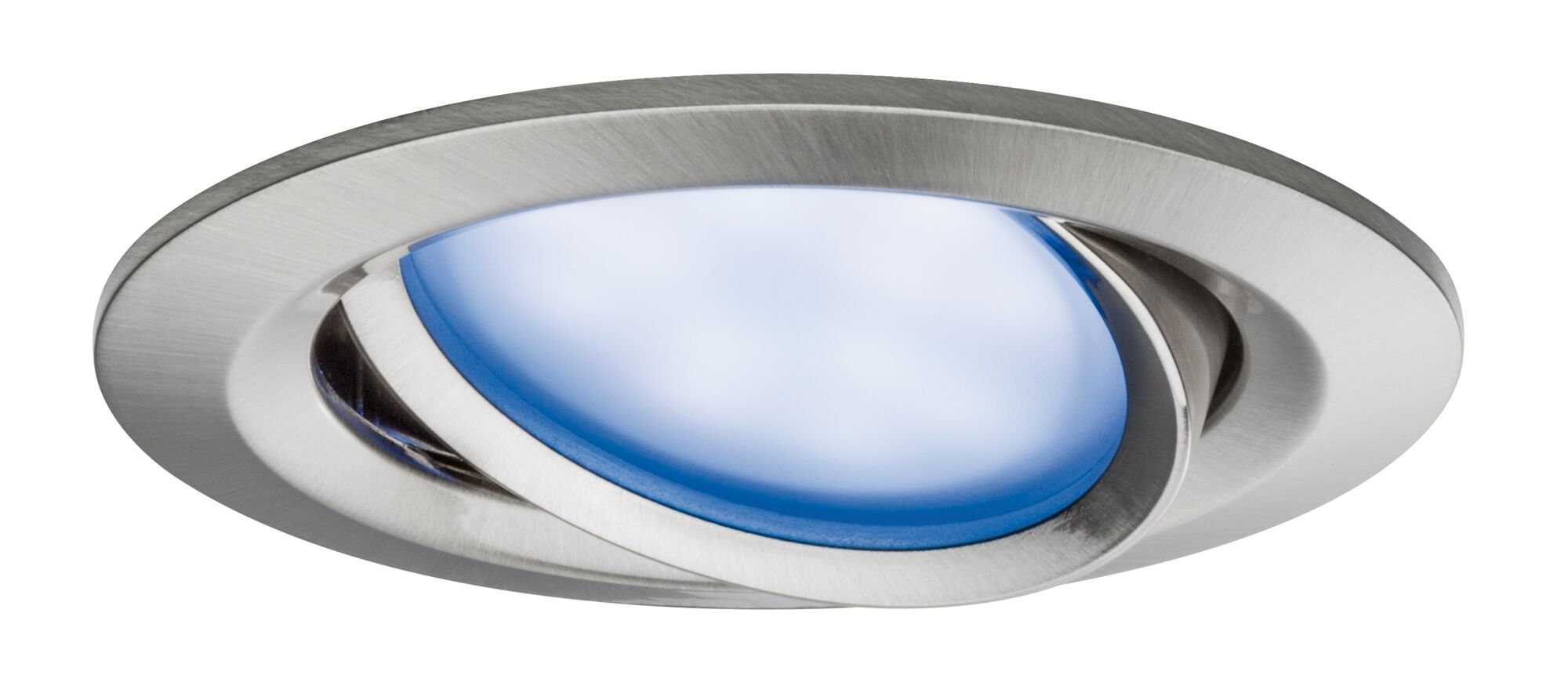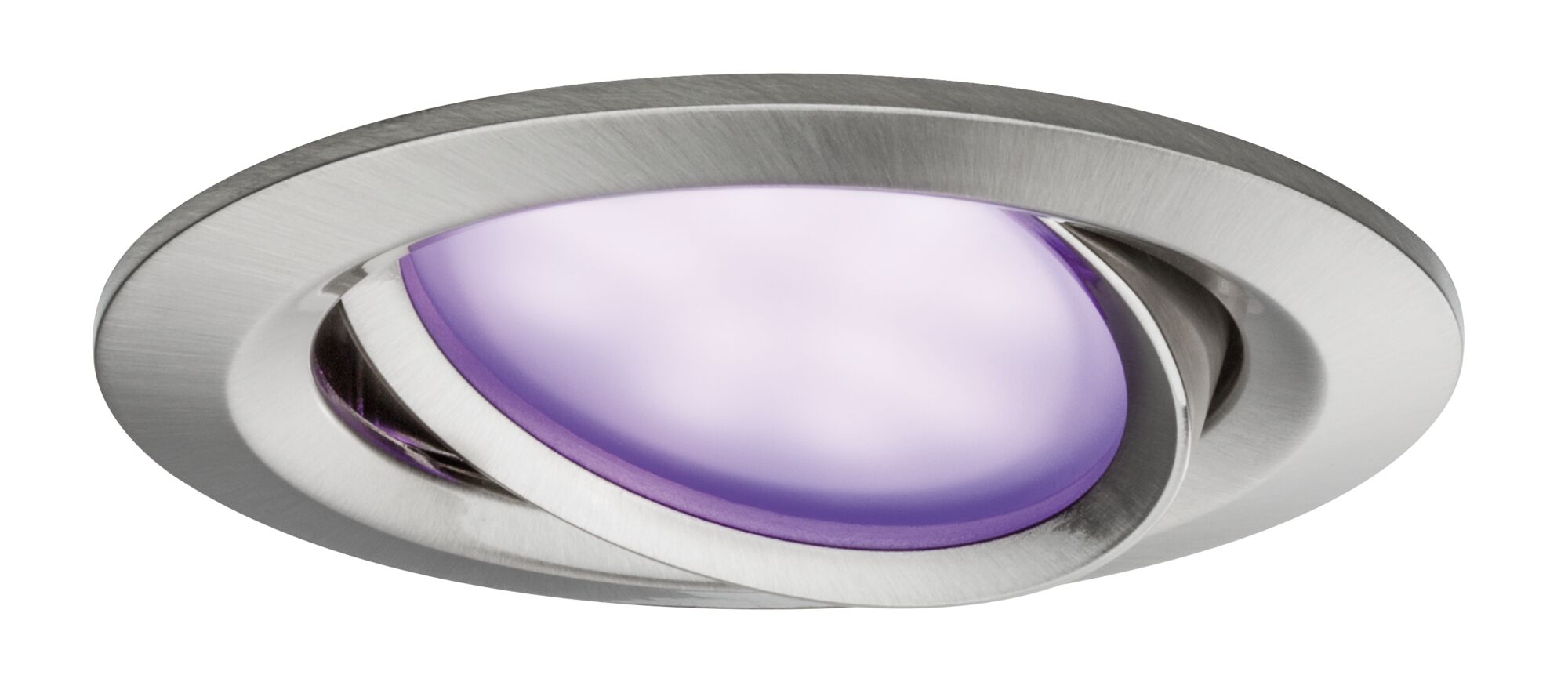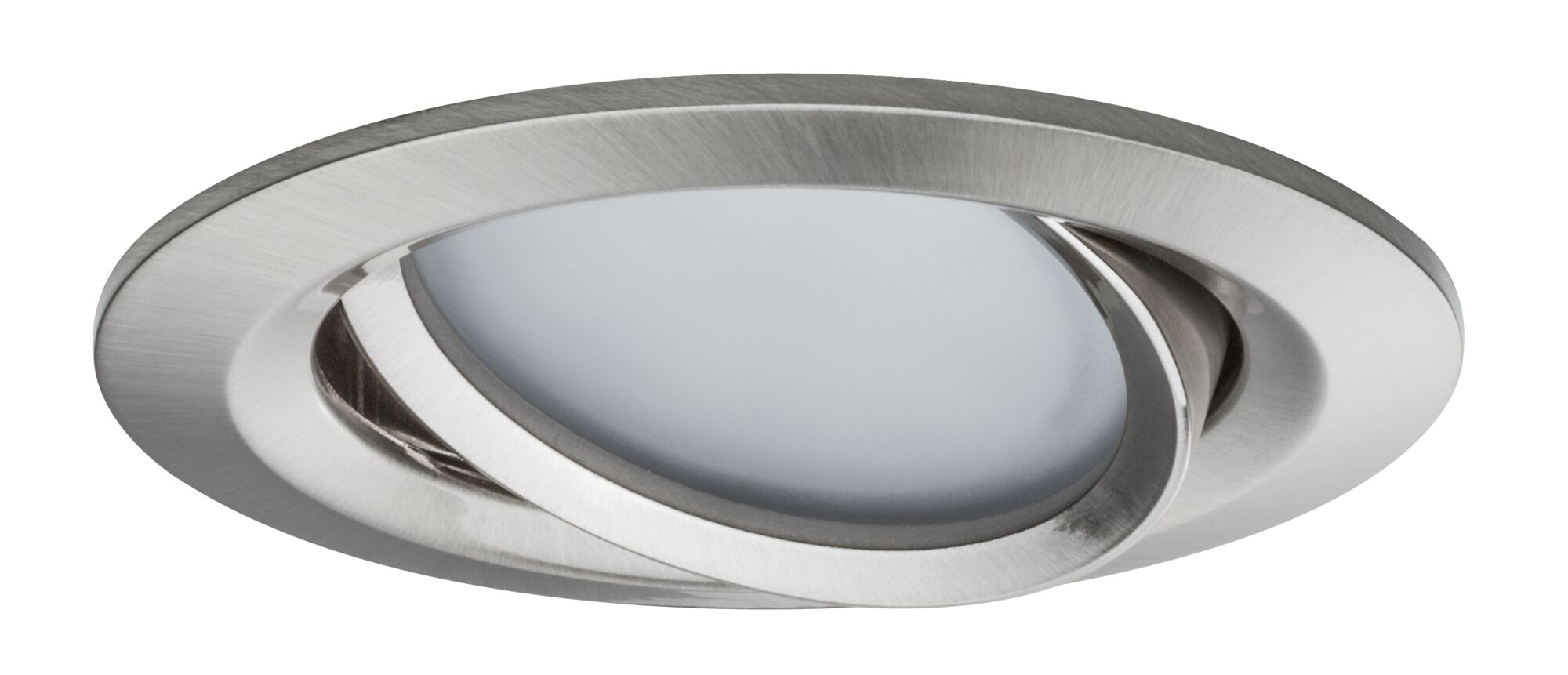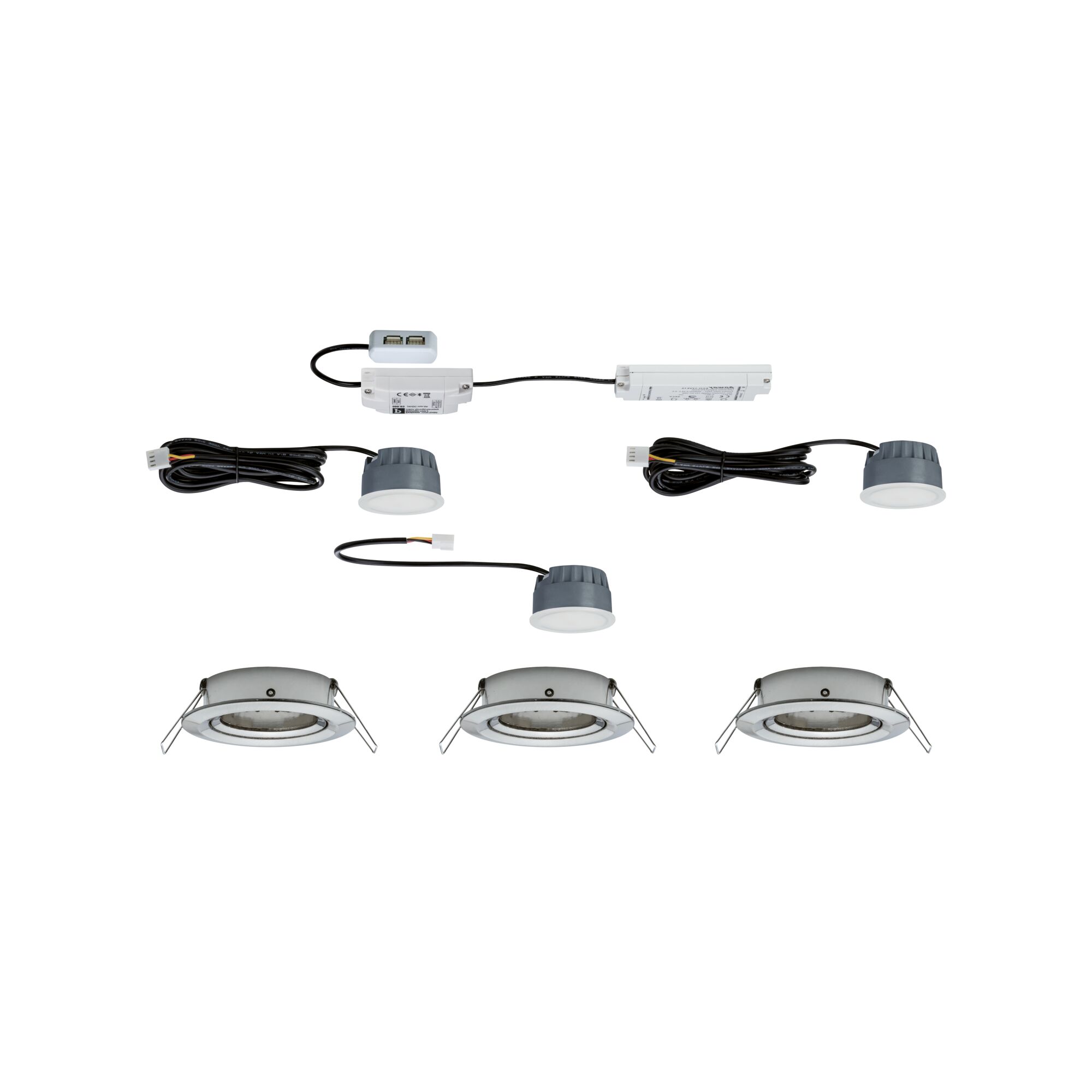 Set of 3 luminaires
With swivelling spots for ideal illumination
RGBW multicolour colour change
LED Recessed luminaire Nova Plus 3-piece set round 84mm 50° 3x2W 3x71lm 230/24V RGBW Brushed iron
The Coin RGBW recessed spotlights with colour-change function create an individual atmosphere in your home. From uni-coloured continuous lighting to multi-coloured lighting effects – anything is possible. A diode in white (W) additionally provides a cosy warm white light and makes it unnecessary to mix a white tone from the colours red, green and blue (RGB). You can use your smartphone or tablet PC via Bluetooth to set the light colour you want. All you have to do is download the free Paulmann App for iOS and Android onto your device. Alternatively, the remote control, which is separately available, can also be used.
Set of 3 luminaires
With swivelling spots for ideal illumination
RGBW multicolour colour change
Controllable via Bluetooth 4.0 or higher using smartphone or tablet
Free Paulmann Bluetooth app for iOS and Android
Can still be switched on and off with the light switch
Cable lengths: power supply – BLE controller: 10 cm / BLE controller – distributor: 10 cm / distributor: – 1st luminaire: 20 cm / distributor: – 2nd and 3rd luminaire: 2 m
No memory effect with 230 V separation (switch)
Dimension
depth of hollow wall
30mm
Mounting depth
45mm
Ø
84mm
Mounting hole
68mm
Form
round
Depth of hollow wall
30mm
Design and Material
stainless
stainless alu-zinc
Colour
Brushed iron
Material
Aluminium zinc
Installation
Installation site (recommendation)
Ceiling mounting
Connections
plug-and-socket connector
plug-and-socket connector
Service life
lifetime
30.000h
Light Characteristics
Color change
Color change RGBW
Beam angle
103°
Useful luminous flux
71lm
Beam angle LED module
110°
Lamp Features
Component parts
2W
Dimmable
Yes
Compatible Smart Home technology
Bluetooth & BLE
Swivel range
50°
Technique
LED
IP protection
IP23 ceiling mounting
Incandescent Equivalent
12 W
Dim
with Smart Home
Inclusive lamp
✓
Number of component parts
3x
protection class
protection class II
Radio frequency
2,4 GHz
Radio range
10m
Replacable
7 not concerned.
Transformer
Transformer power
20VA
Transformer height
22mm
Transformer width
43mm
Transformer depth
126mm
Labelling
MM symbol
MM symbol
WEEE-Reg.-No
DE 39236390