Flaex

LED Strip
RGB
5m protect cover 18W 75lm/m RGB 24VA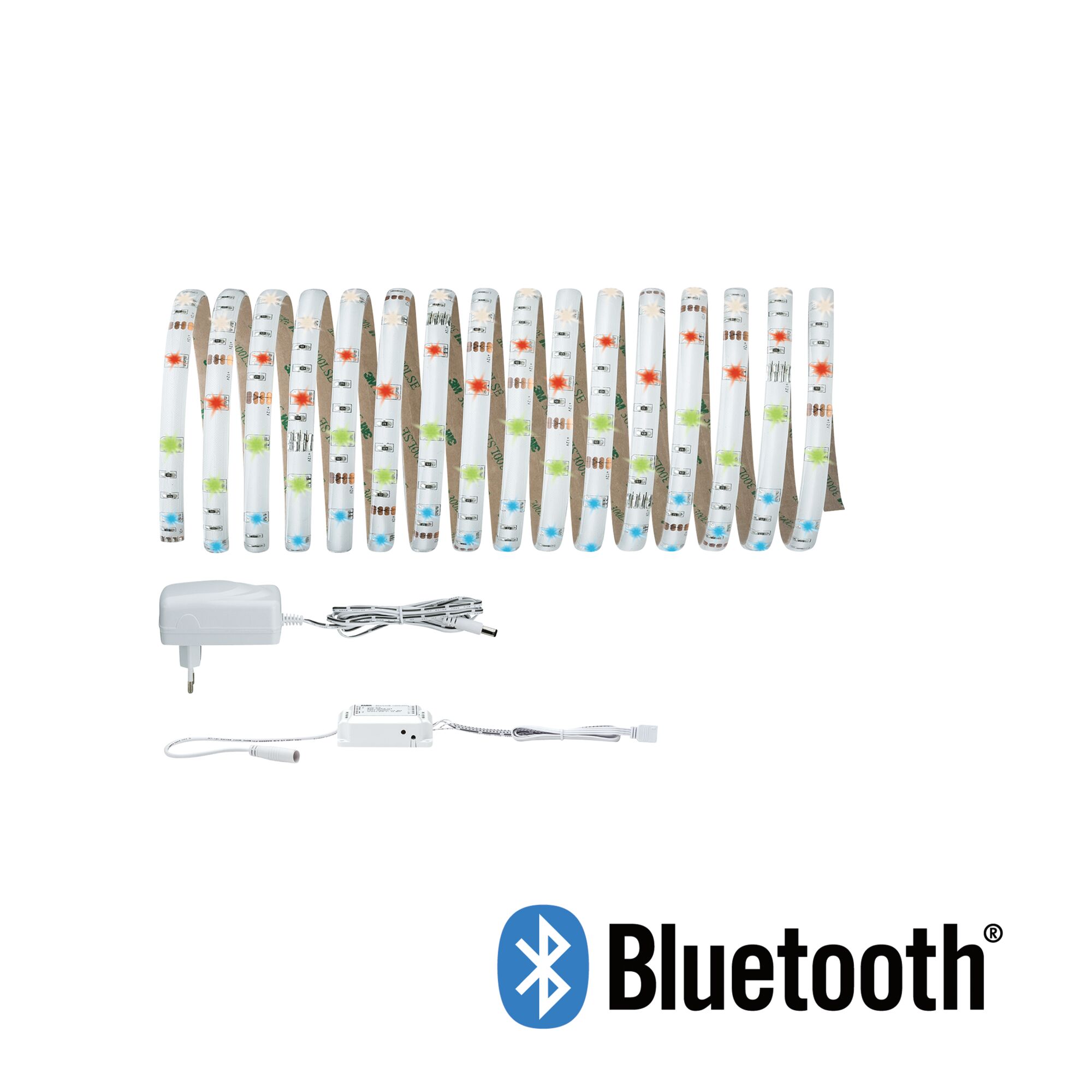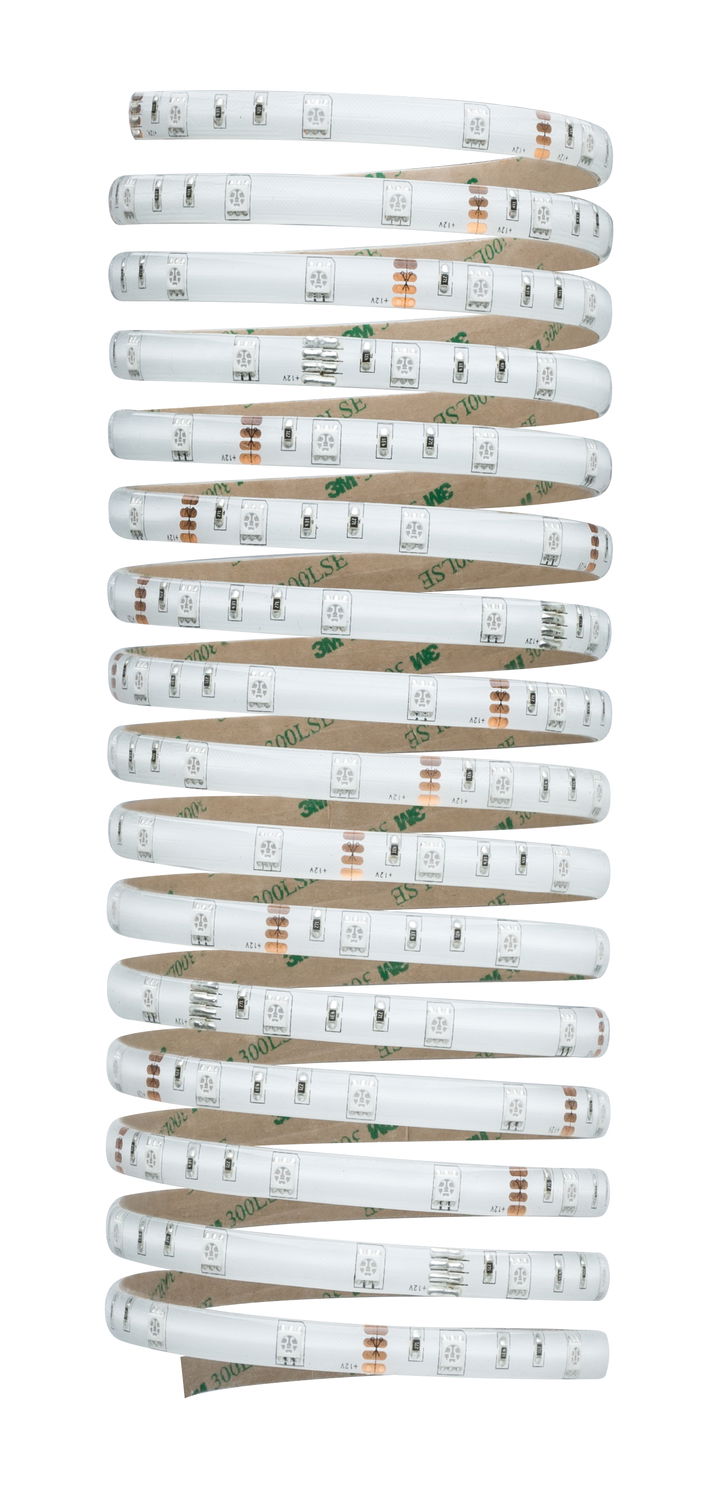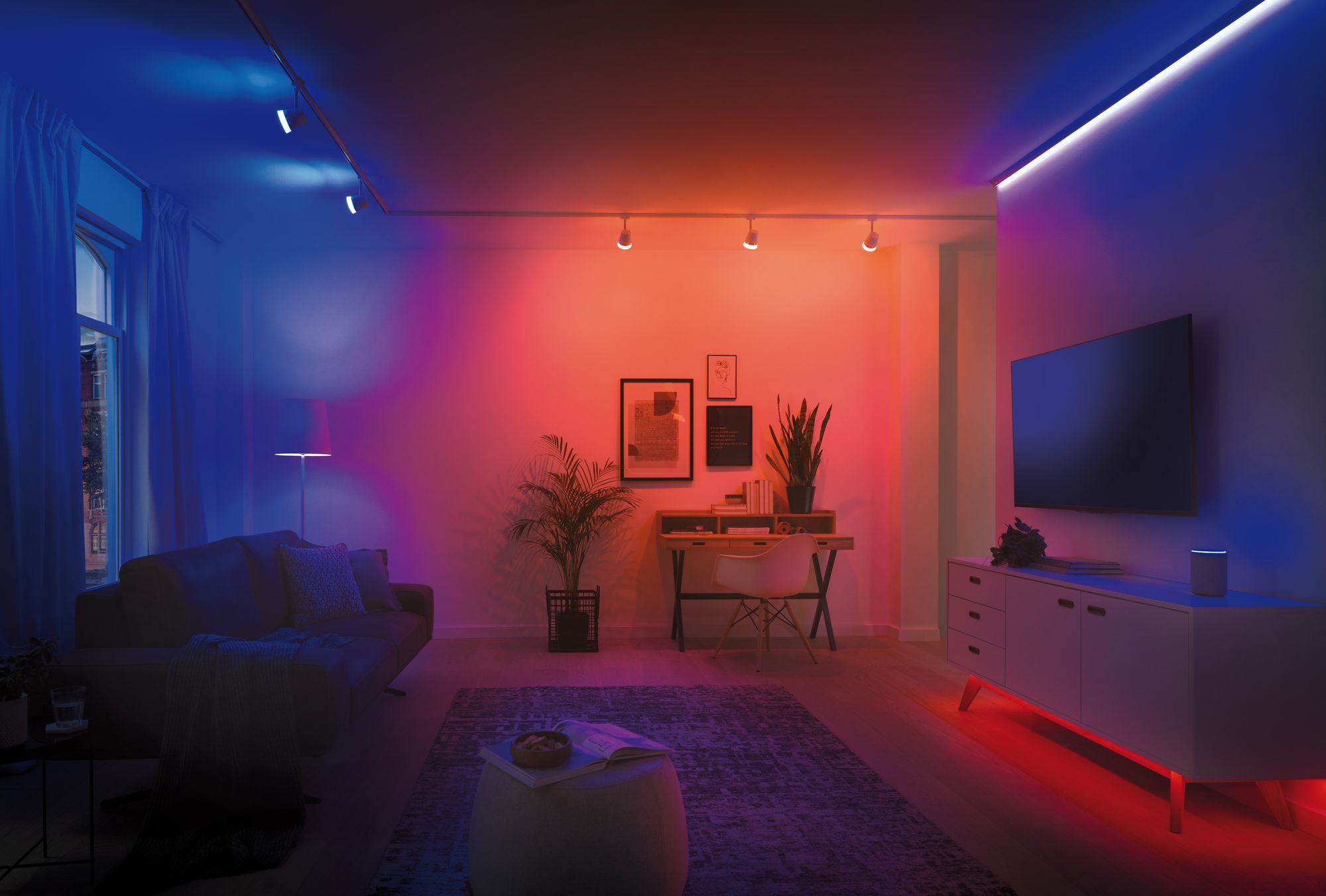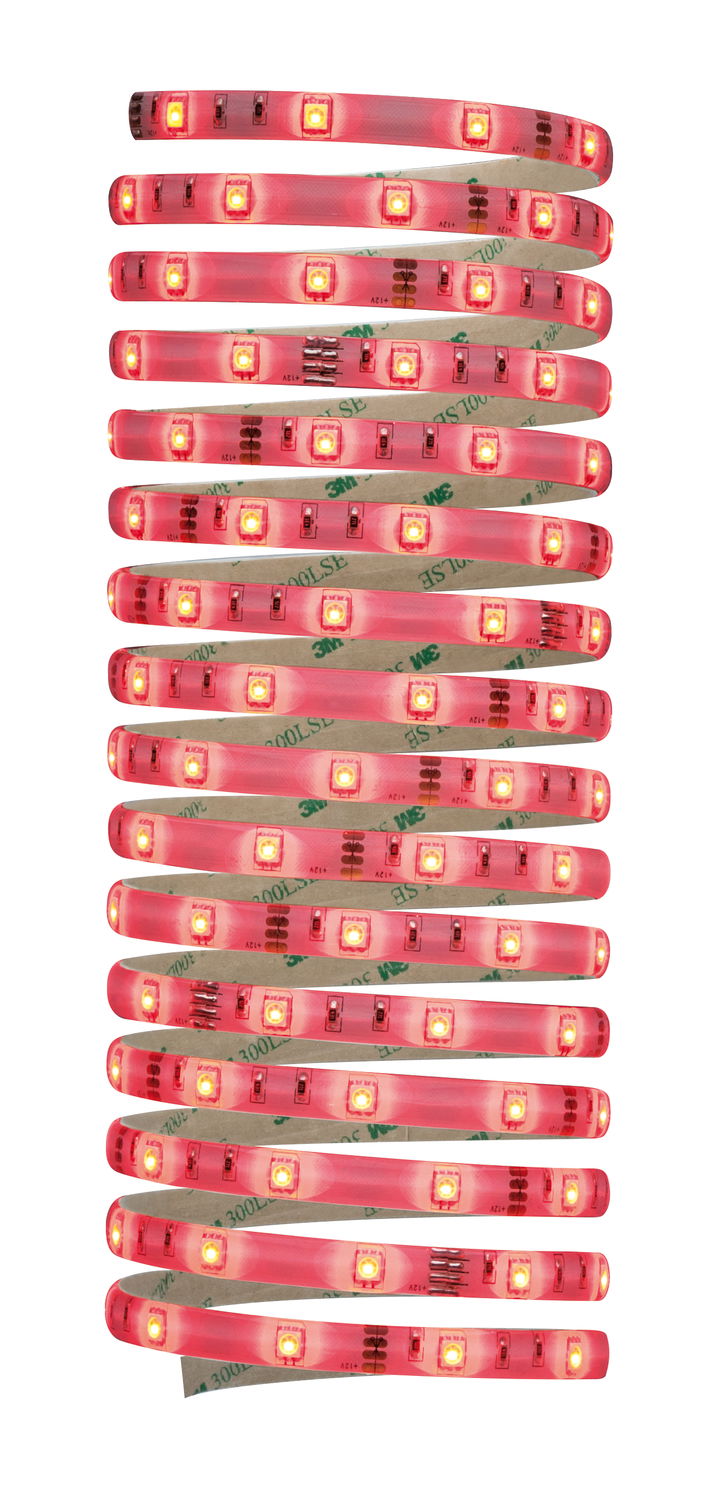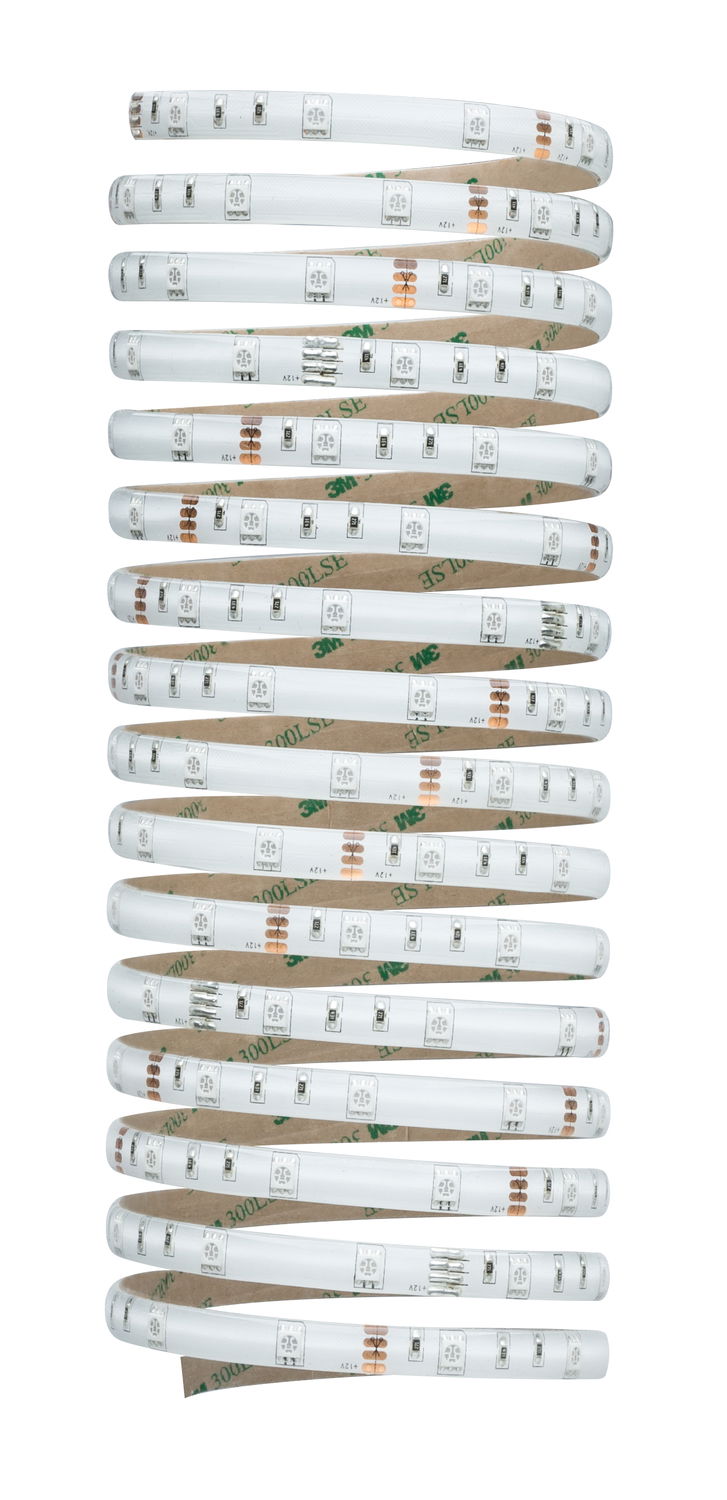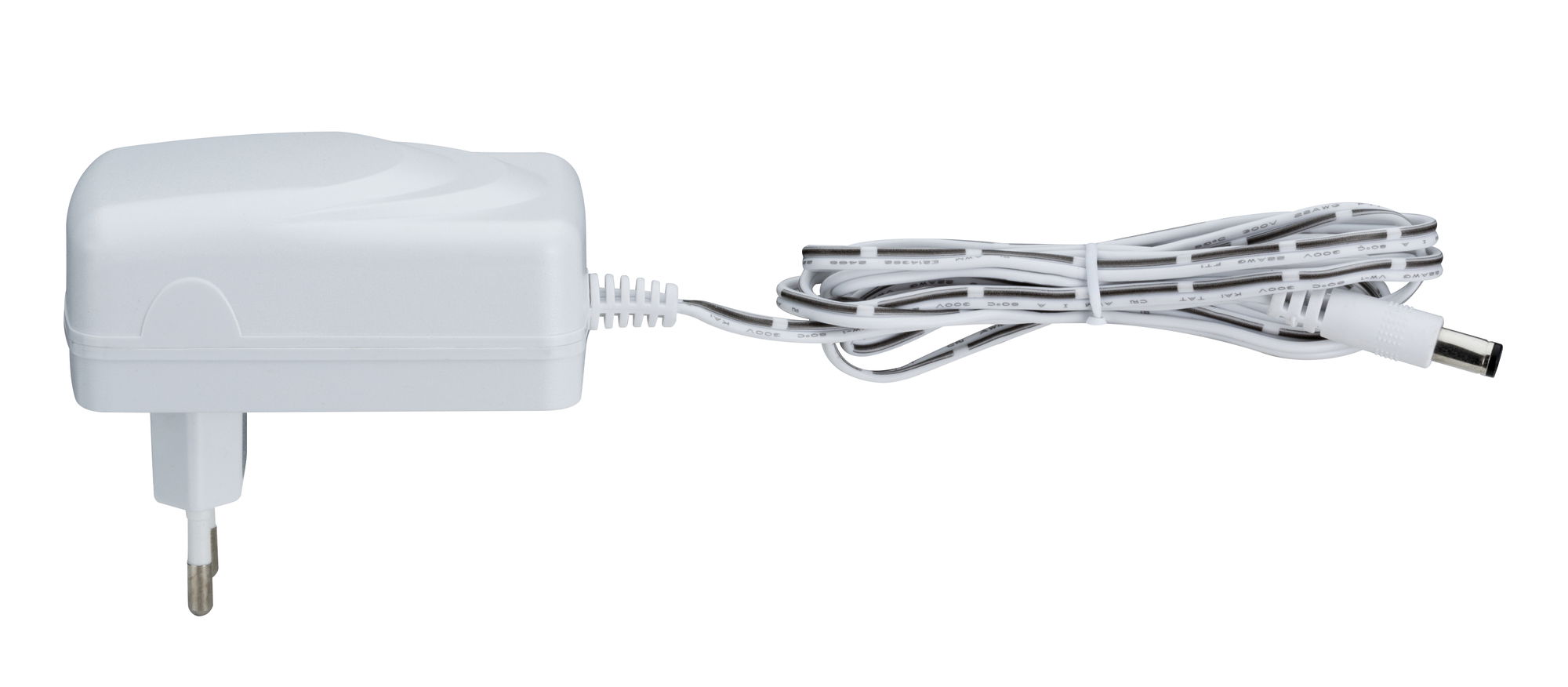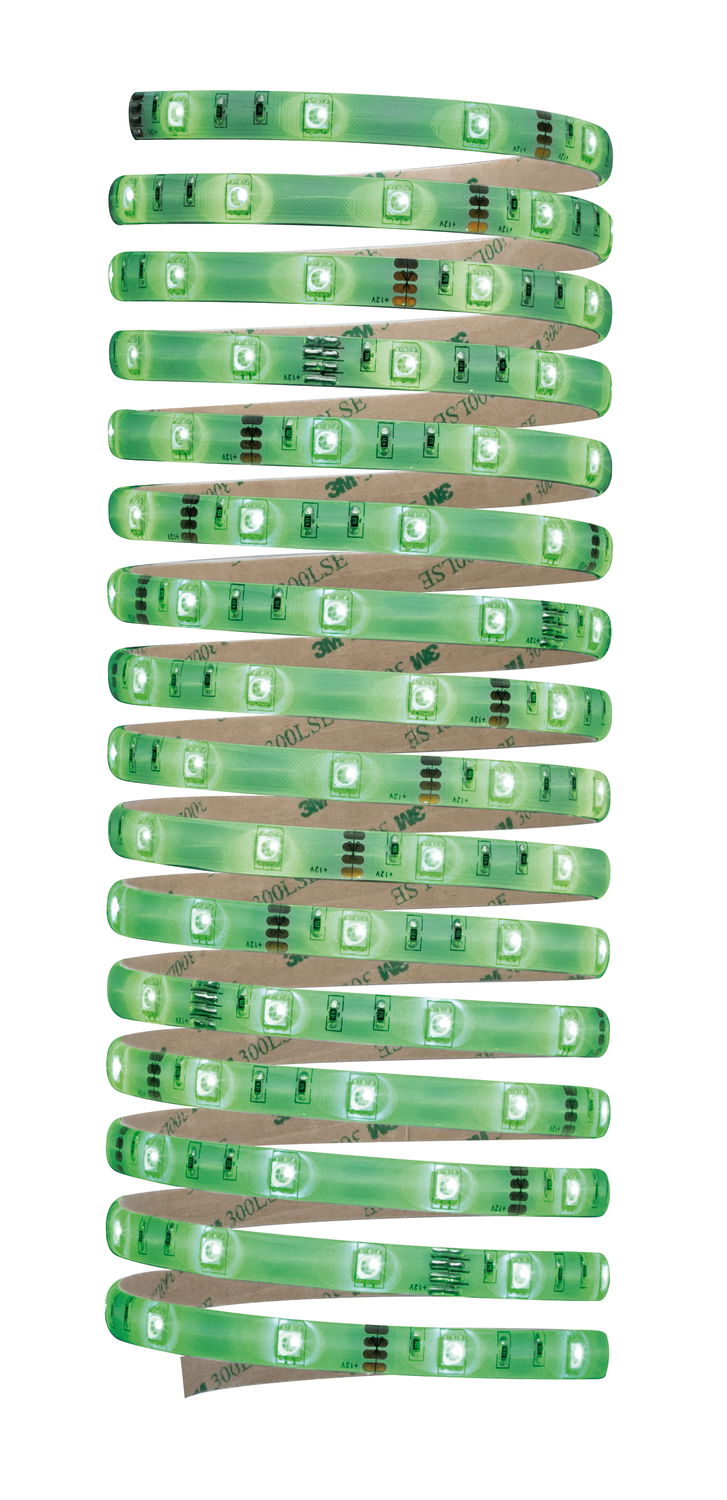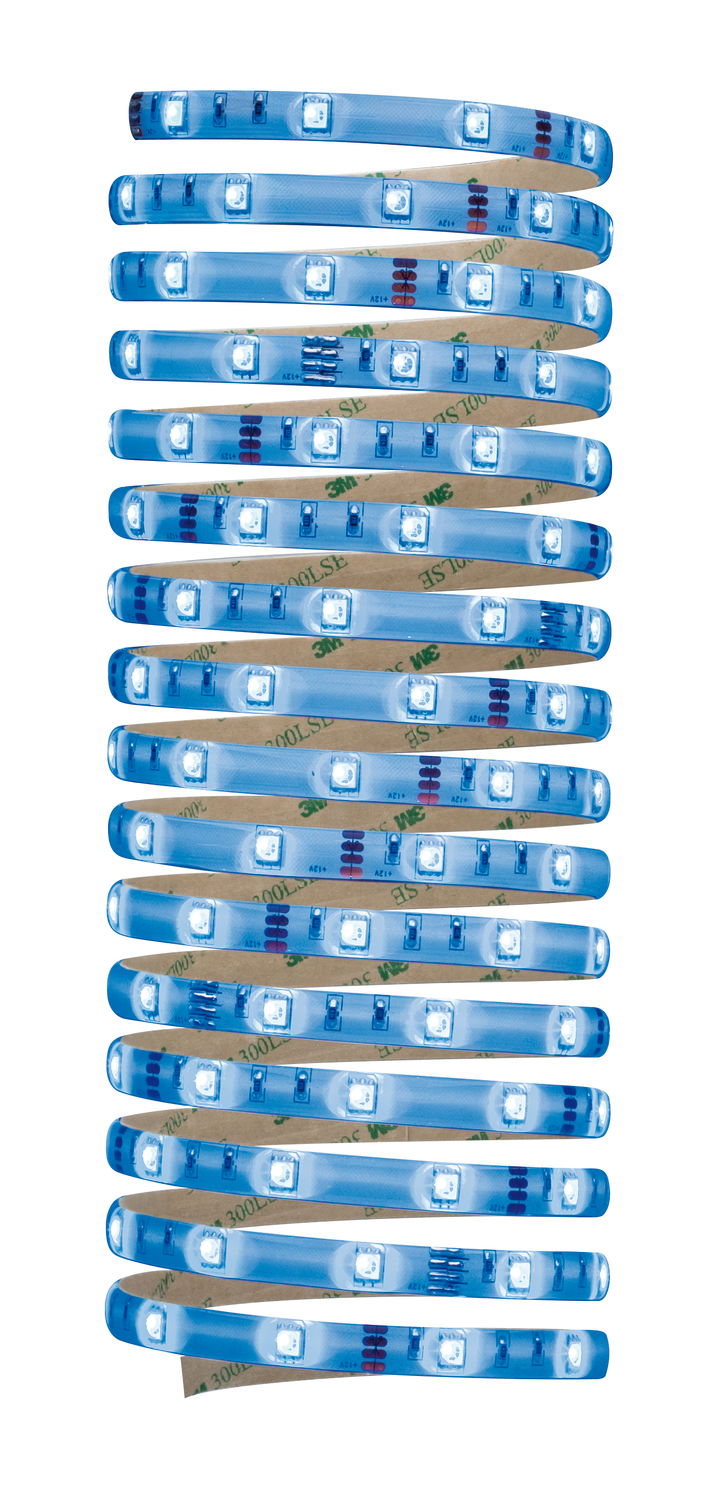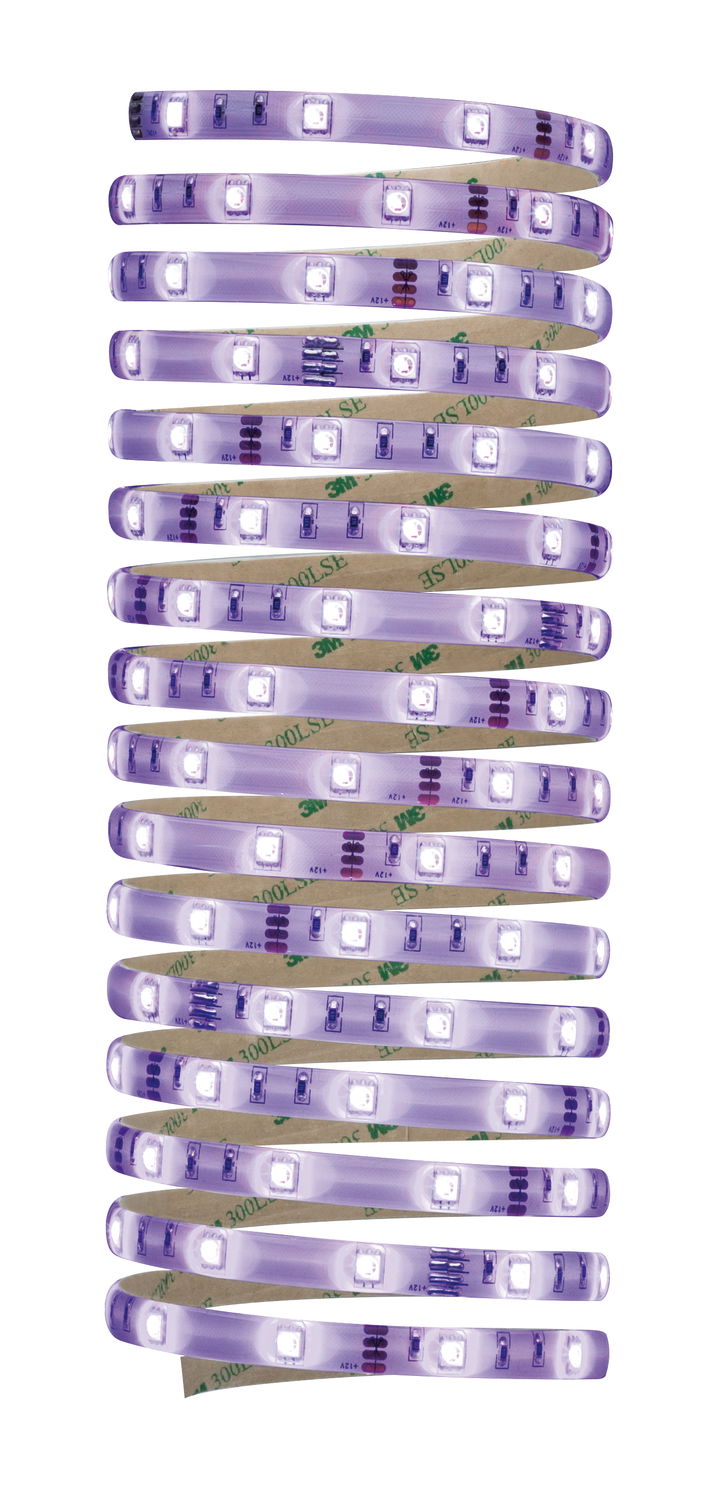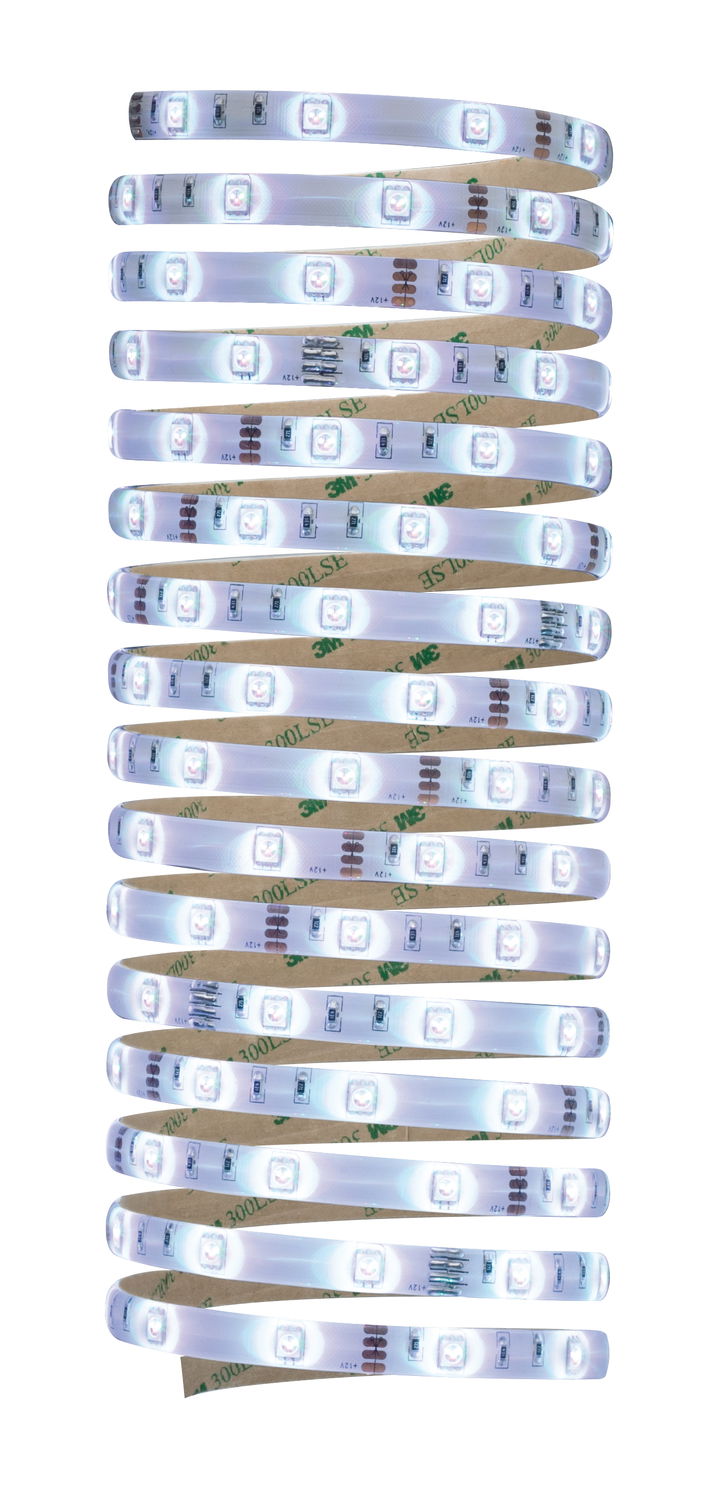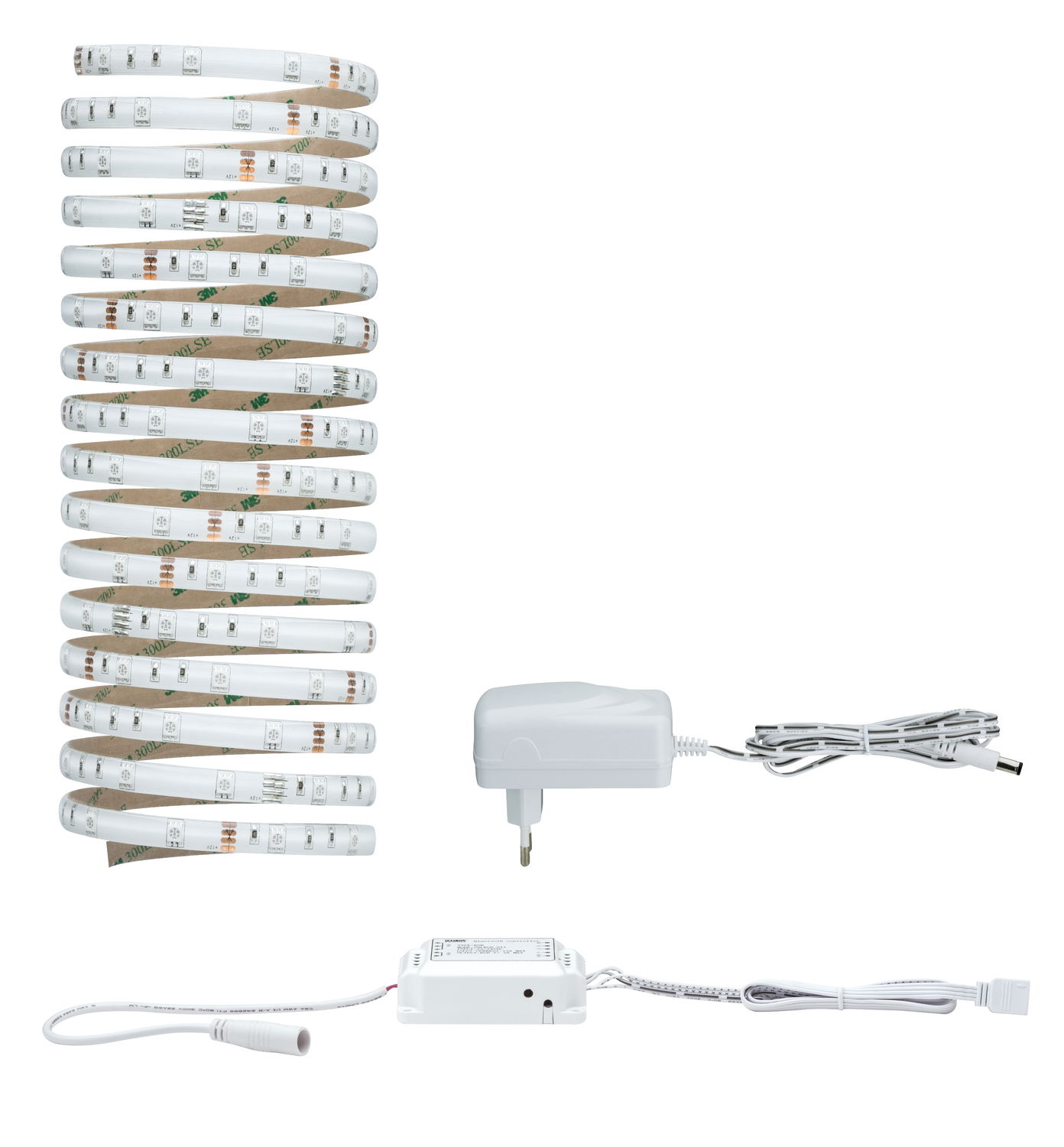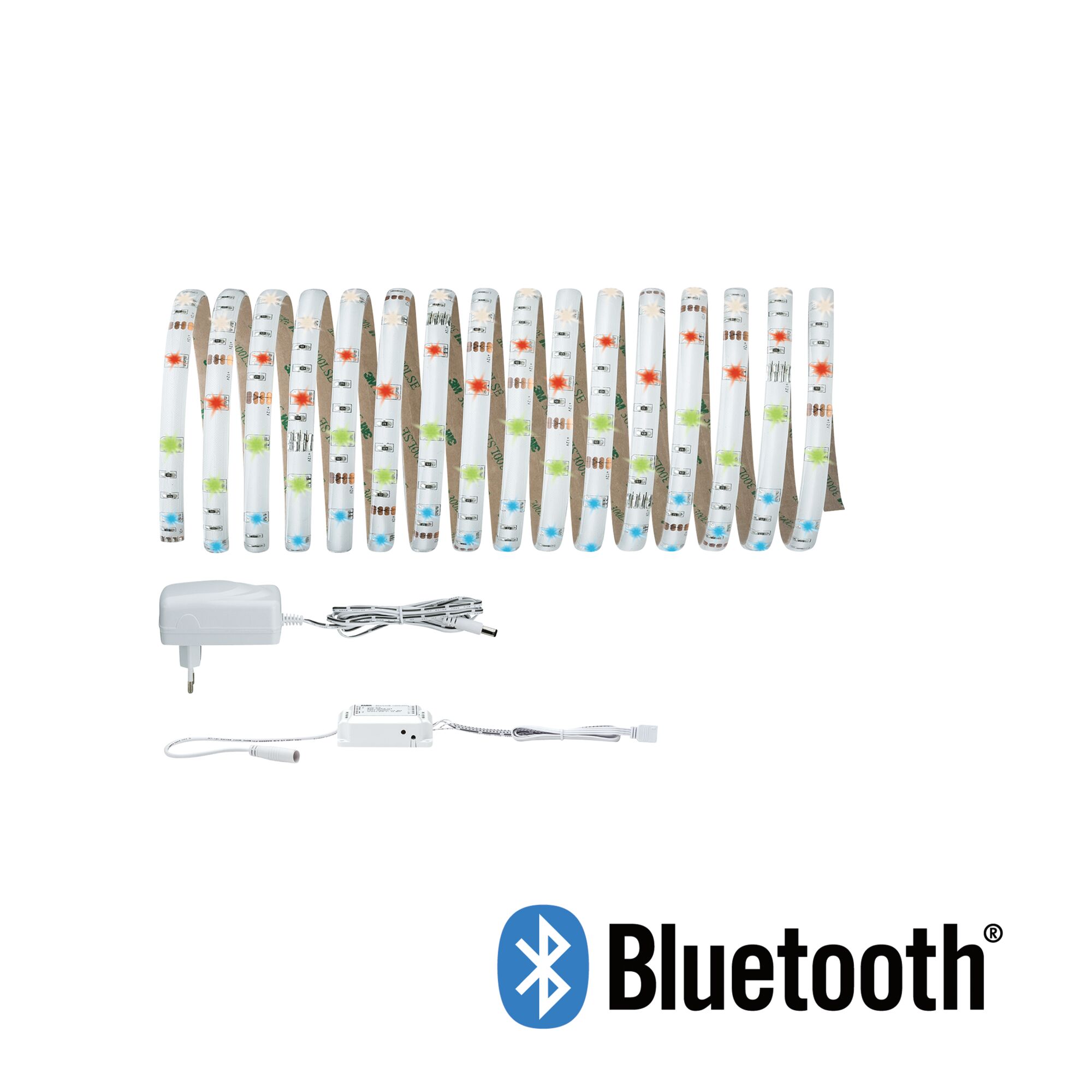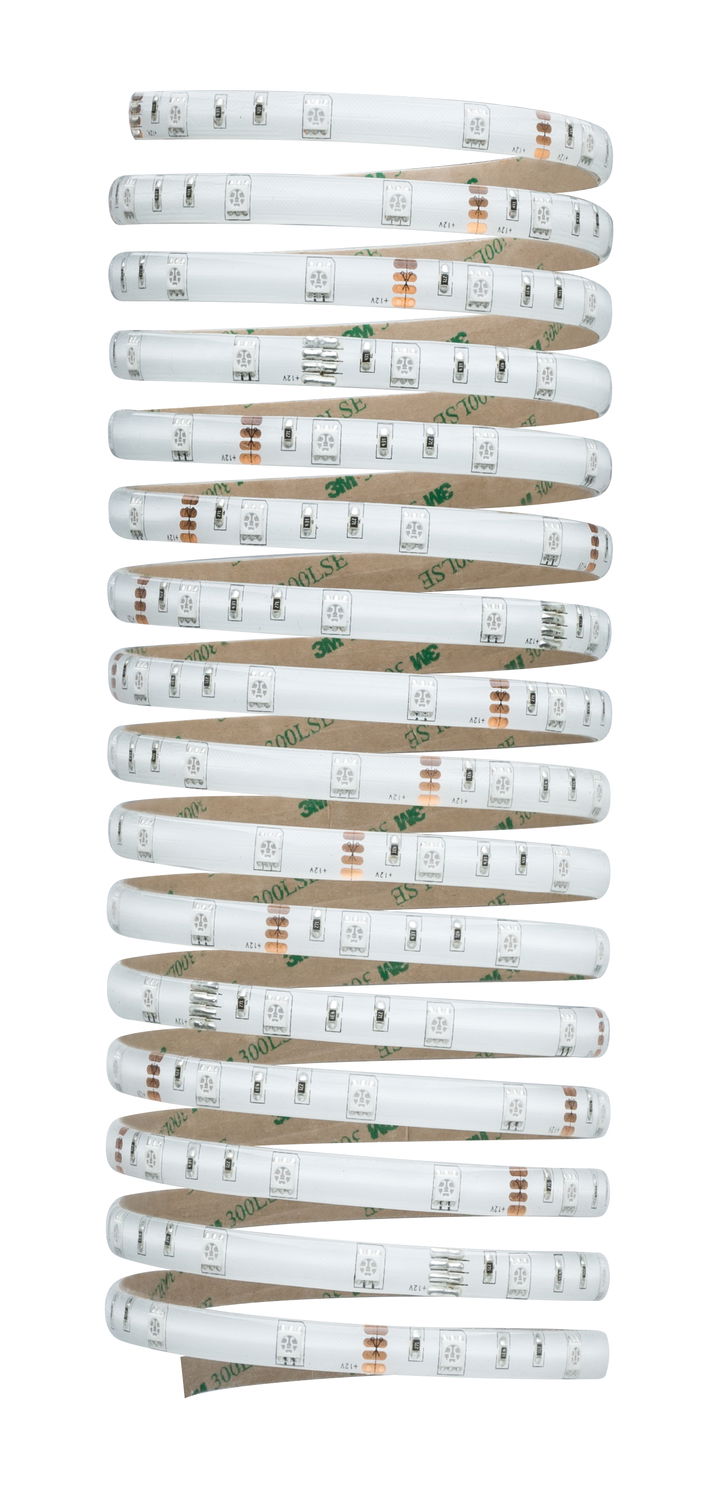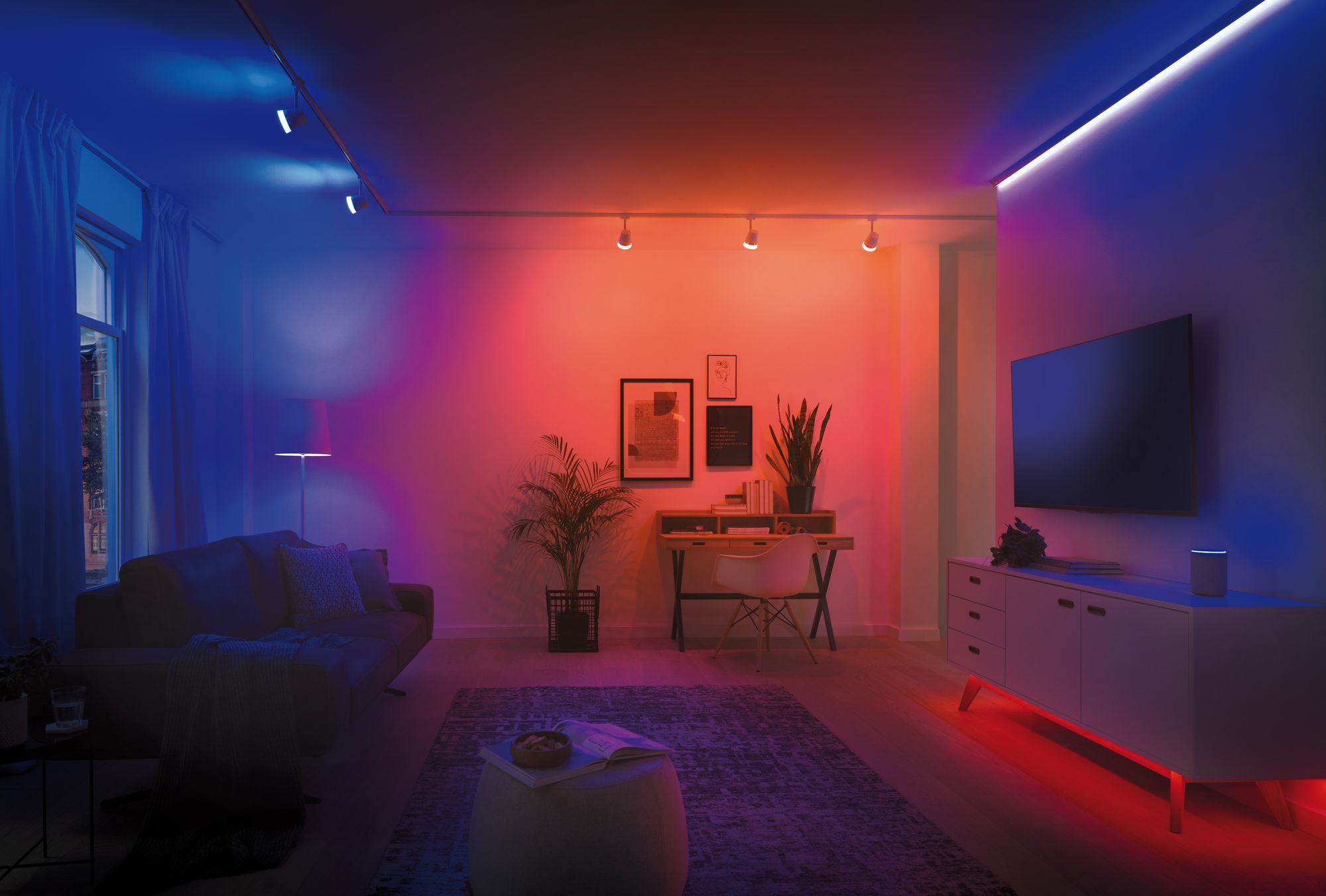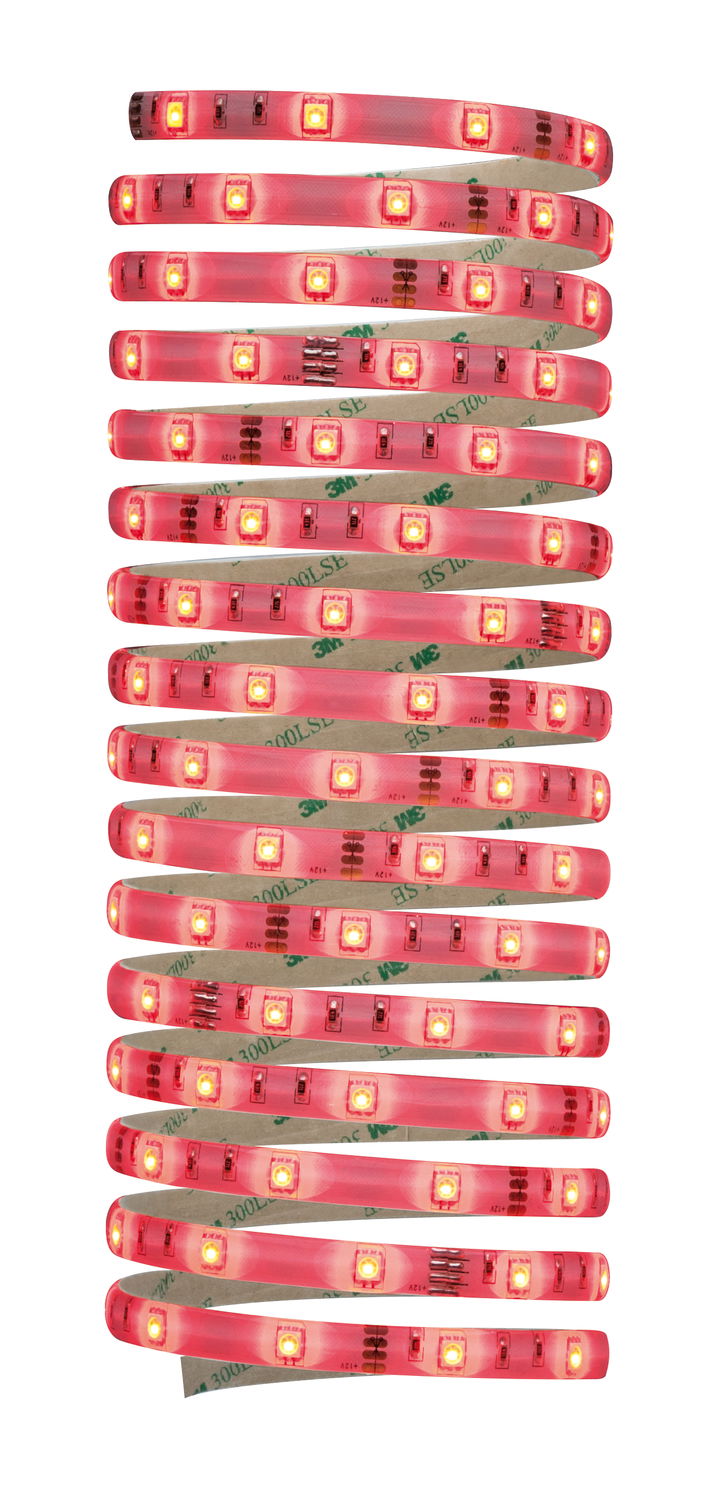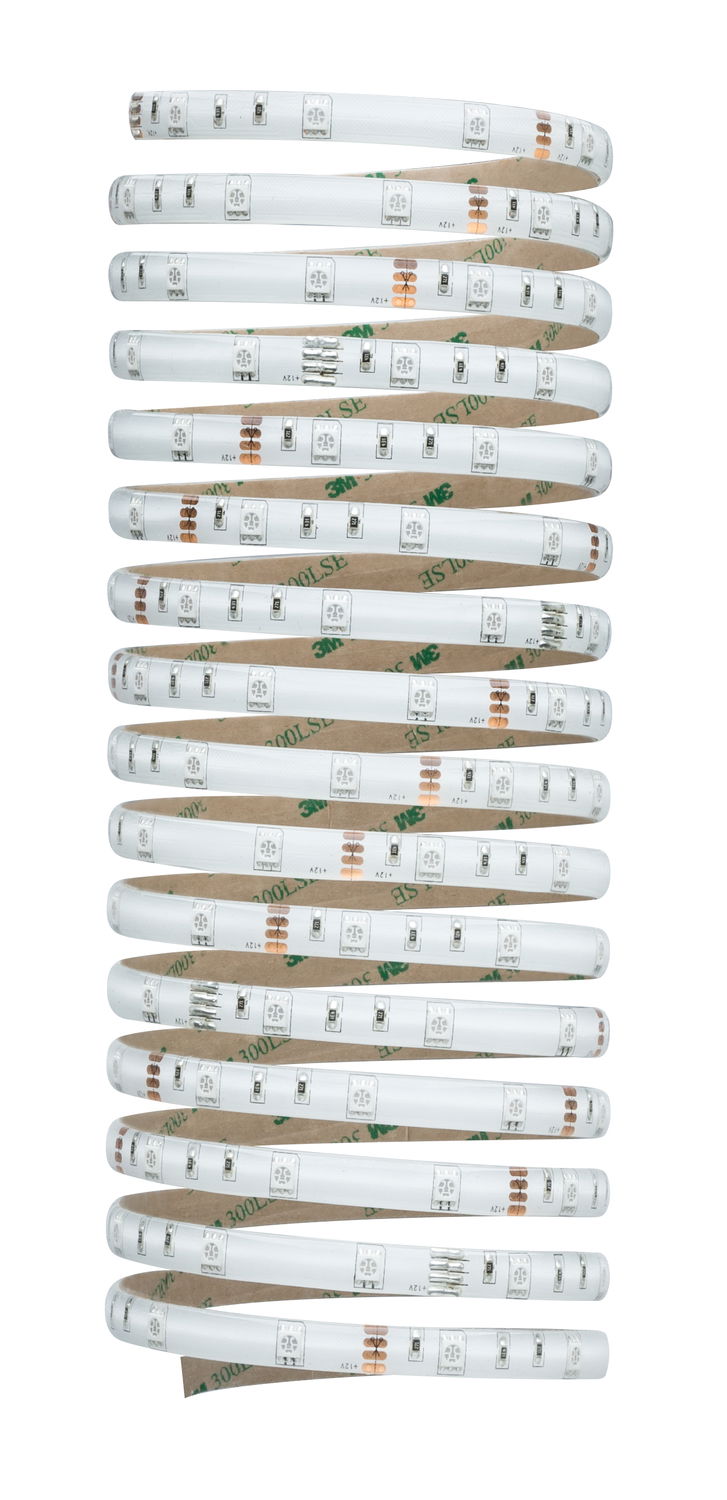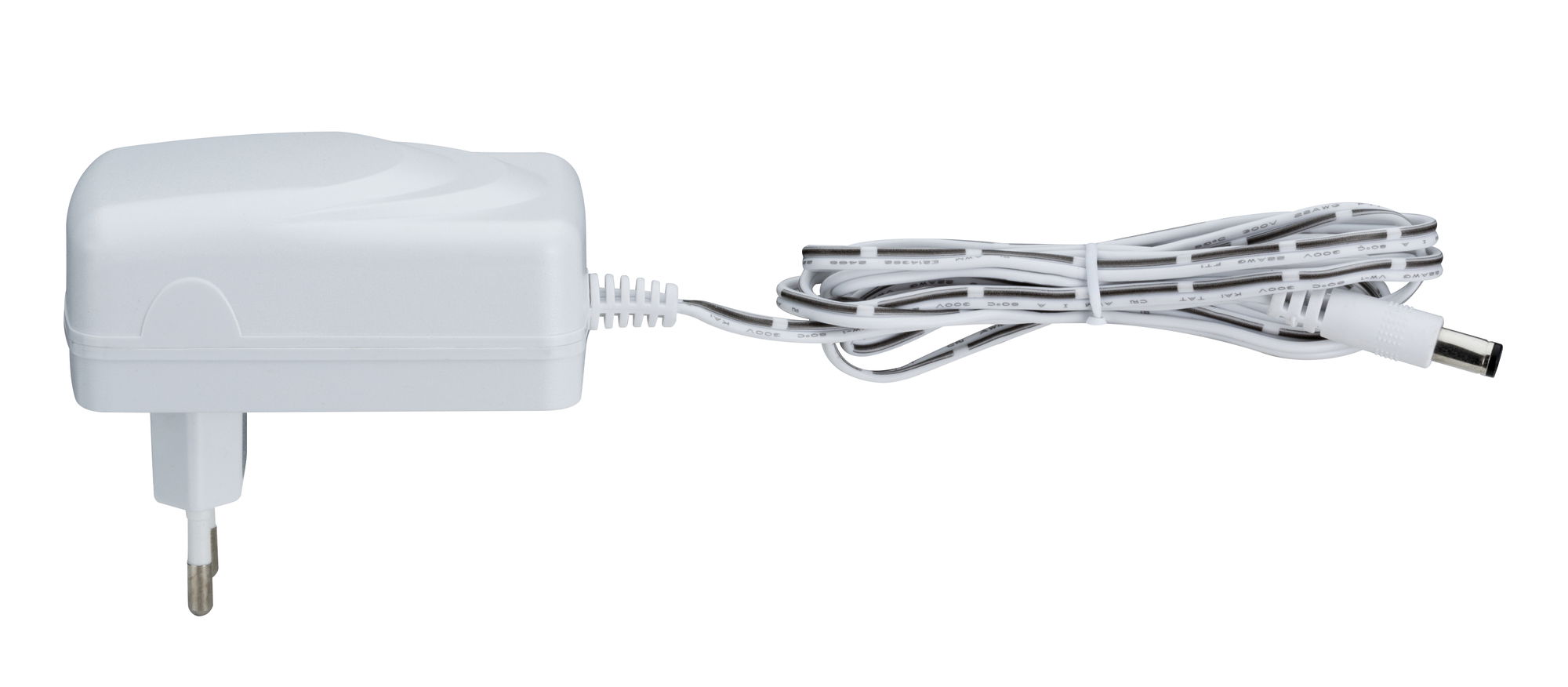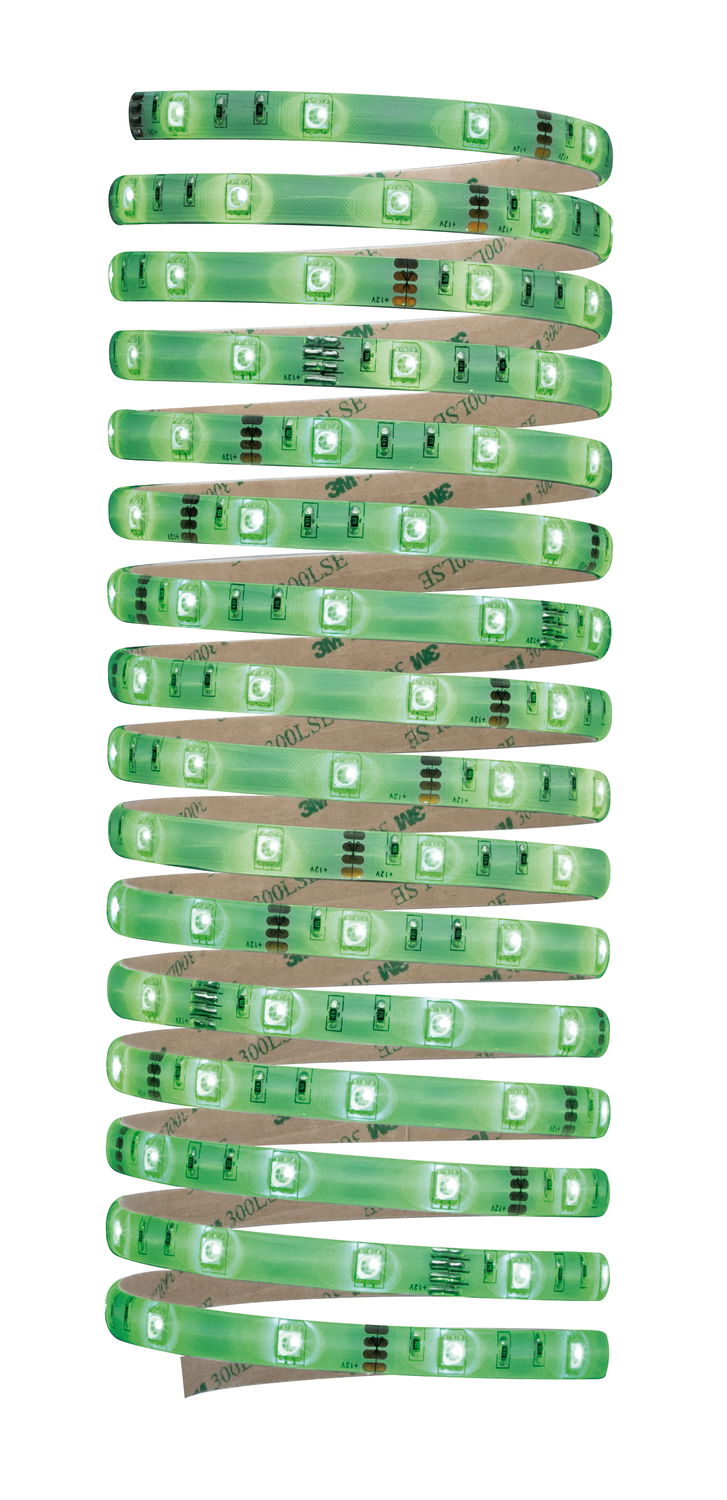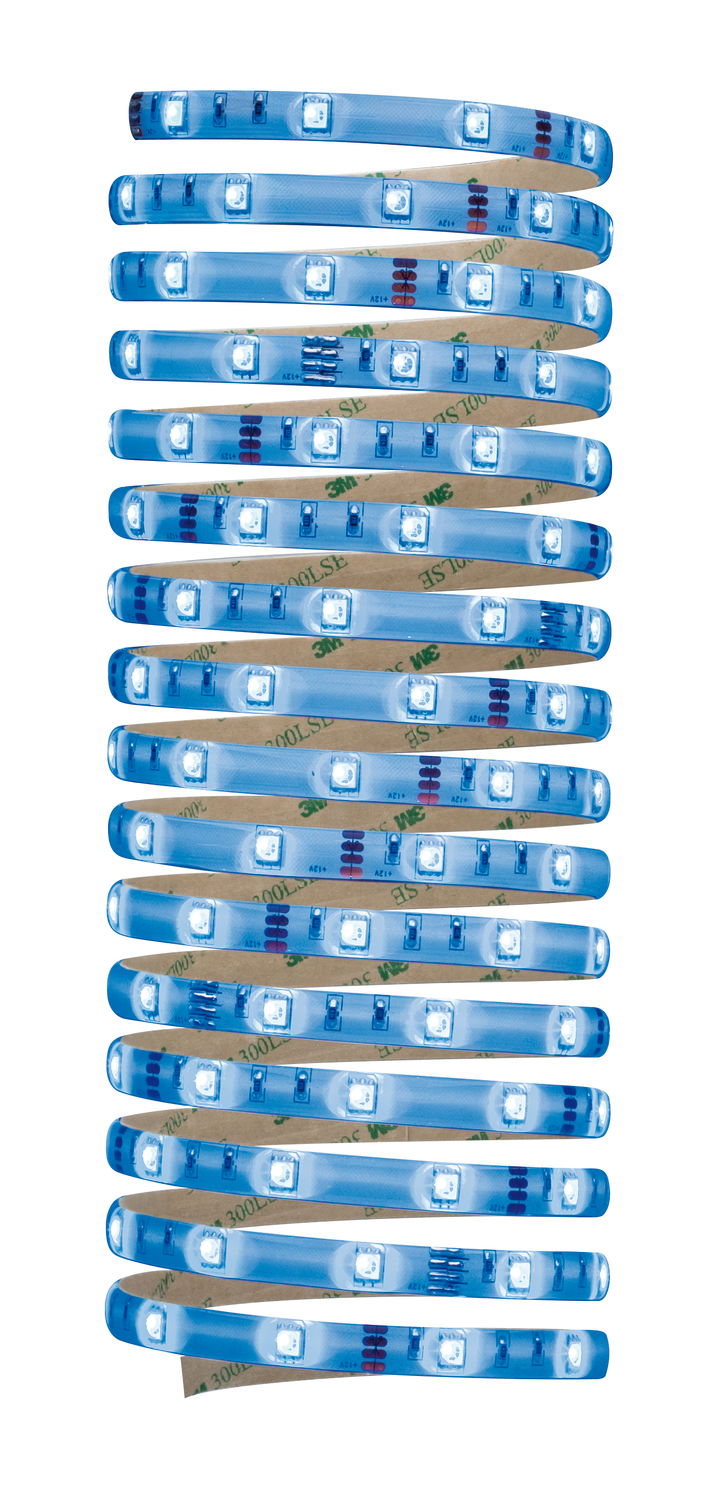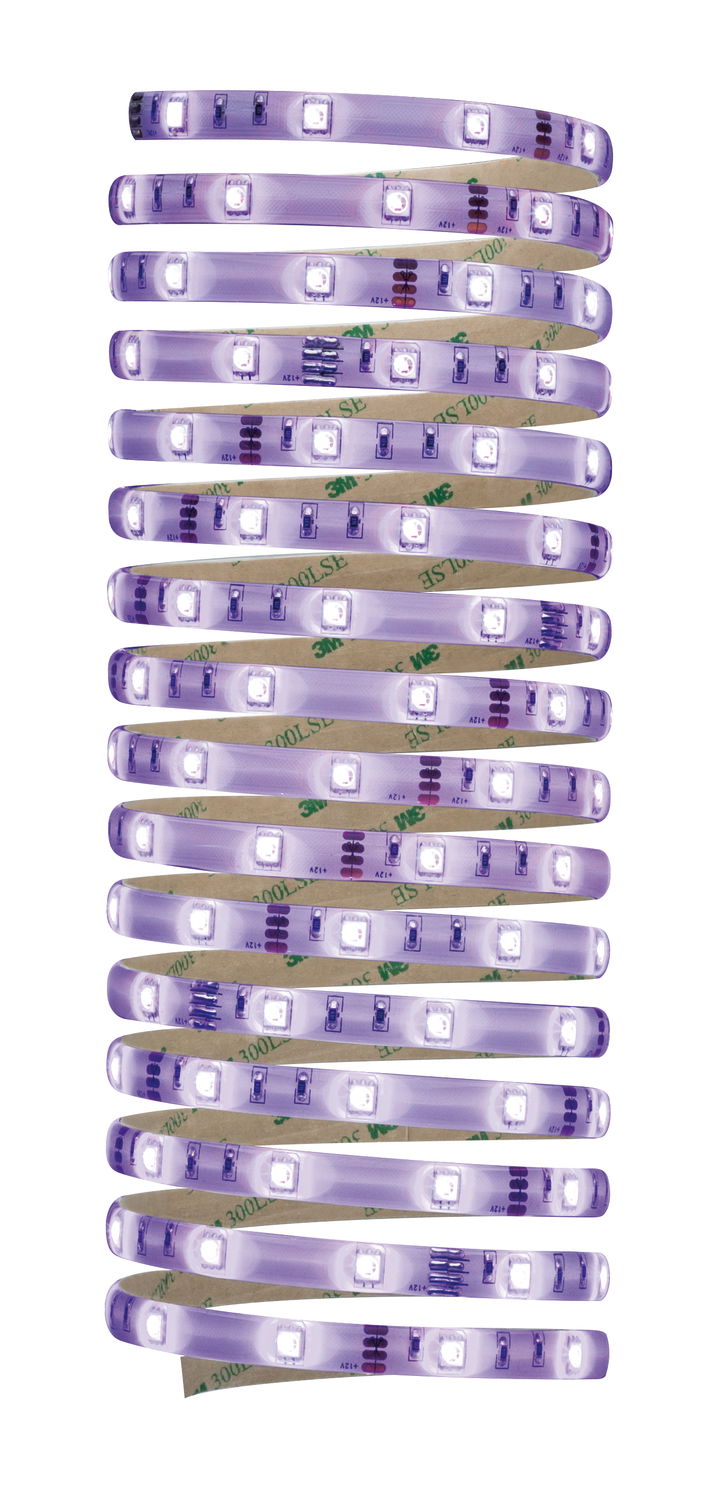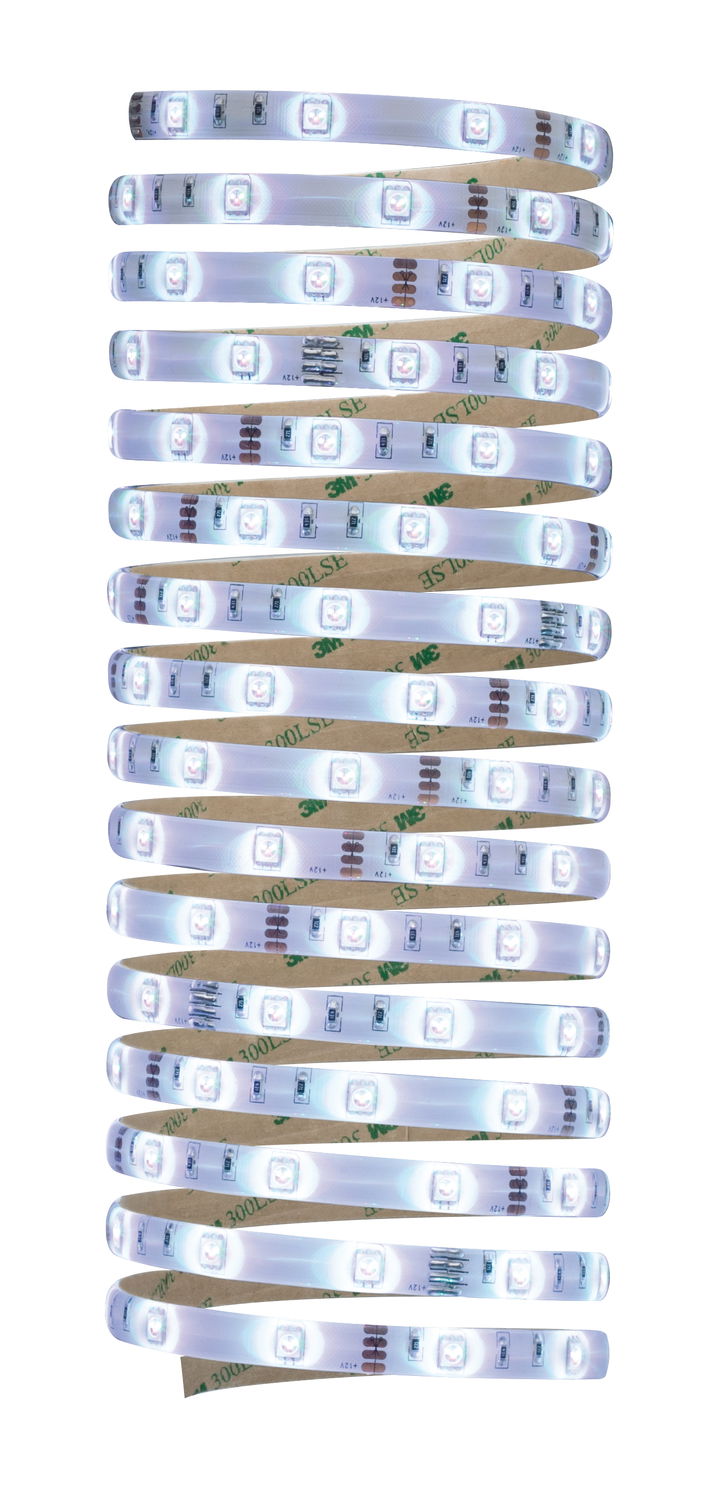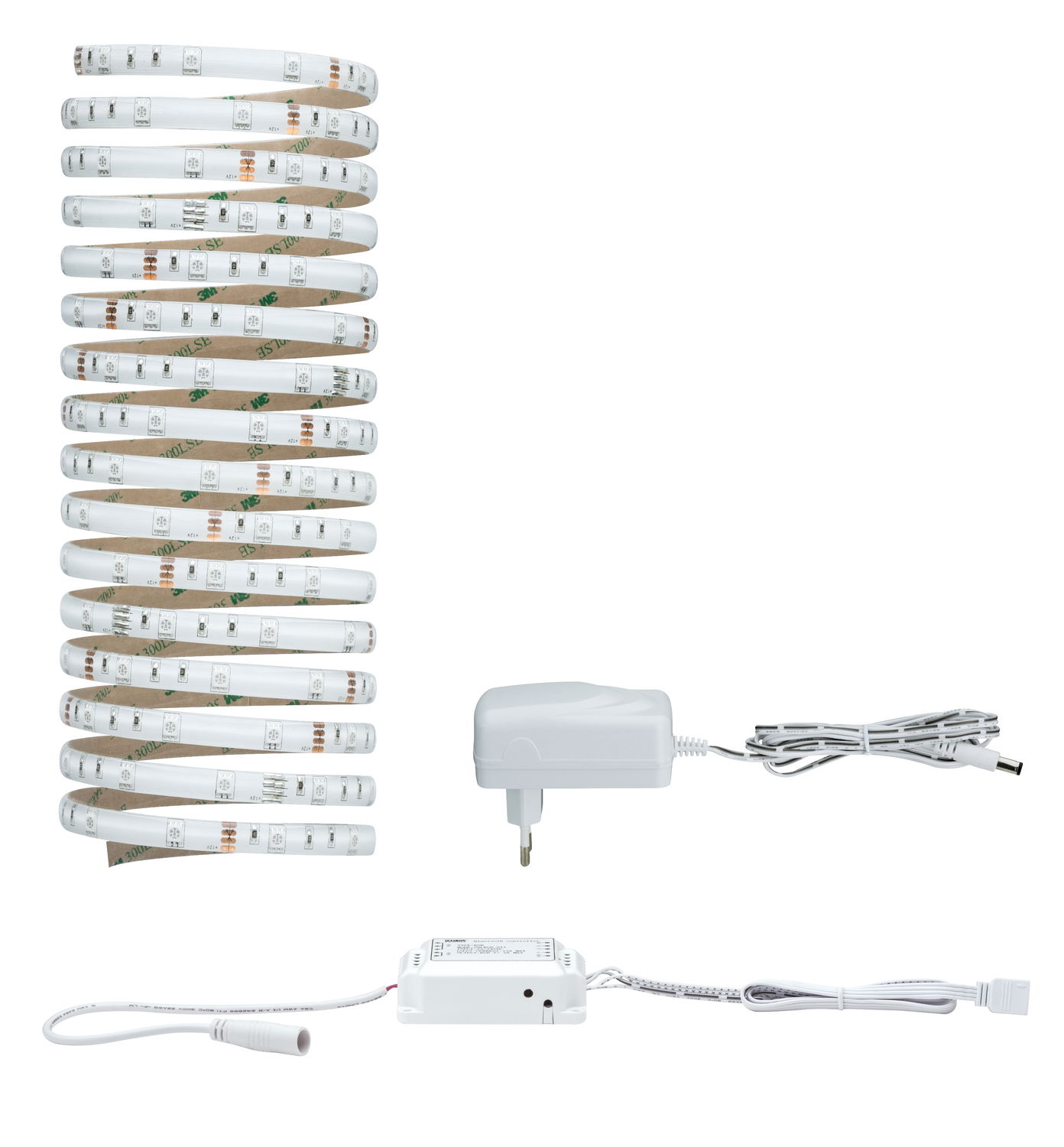 Complete set incl. strip, power supply and RGB controller
Controllable via Bluetooth 4.0 or higher using smartphone or tablet
Free Paulmann Bluetooth app for iOS and Android
Flaex LED Strip Smart Home Bluetooth RGB 5m protect cover 18W 75lm/m RGB 24VA
Flaex LED strips have an eye-catching design. The mood-setting colour-change function allows you to create your own living atmosphere – ranging from uni-coloured maintained lighting to multi-coloured light effects. Many different colour mixes can be created from the colours red, green and blue (RGB). The basic set contains not only the strip but also a suitable ballast and a power supply unit. The lighting can be controlled comfortably by the free Paulmann app for smartphones and tablets. Alternatively, you can also use a remote control, which you will find in the Accessories tab.
Complete set incl. strip, power supply and RGB controller
Controllable via Bluetooth 4.0 or higher using smartphone or tablet
Free Paulmann Bluetooth app for iOS and Android
Can be shortened as required
rear self-adhesive for simple installation
flexible material for installation on flat or arched base surfaces
RGB multicolour colour change
Can still be switched on and off with the light switch
No memory effect with 230 V separation (switch)
Dimension
Dimensions (Height x Width x Depth)
H: 3 T: 10,5mm
Plug depth
38mm
Length
5m
Design and Material
Colour
White
Material
Plastic
Installation
Installation site (recommendation)
Universal
Connections
plug-and-socket connector
plug-and-socket connector
transformator plug
transformator plug
Plug
Euro flat plug (type C-CEE 7/16)
Features
Blinking
Blinking
Service life
lifetime
30.000h
Rated life time
30000h
Light Characteristics
Color change
Color change RGB
Beam angle
120°
Useful luminous flux
374lm
Luminous flux LED module
536lm
Rated luminous flux (Lumen)
374lm
Lamp Features
Component parts
18W
Dimmable
Yes
Compatible Smart Home technology
Bluetooth & BLE
Technique
LED
Incandescent Equivalent
44 W
Dim
with Smart Home
Inclusive lamp
✓
Number of component parts
1x
protection class
protection class II
Radio frequency
2,4 GHz
Radio range
10m
Number of LED's per meter
18
Replacable
1 Lightsource is replaceable without damage the lighting fixture by enduser.|4 Control gear is replaceable without damage the lighting fixture by enduser.
Transformer
Transformer power
24VA
Transformer height
35mm
Transformer width
50mm
Transformer depth
81mm
Labelling
MM symbol
MM symbol
WEEE-Reg.-No
DE 39236390